Cars
What should you do to help a car accident victim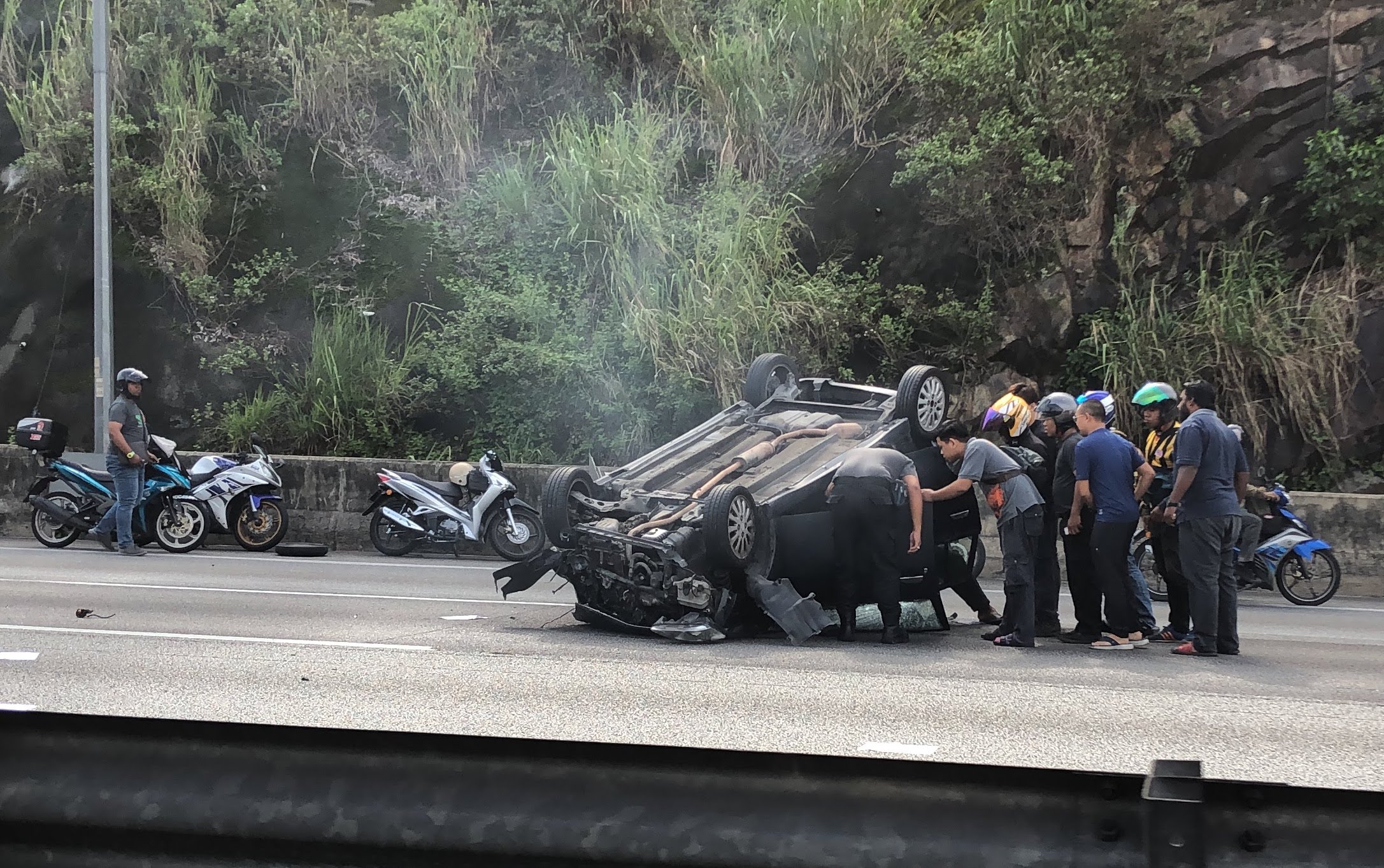 Yesterday morning at about 10.10am a compact car heading towards Klang/Subang Jaya on the PLUS highway turned turtle at KM20.9 on the Bukit Lanjan – Kota Damansara stretch of the highway and this caused a massive 3 to 4-hour jam that stretched all the way back for about 12 kilometers.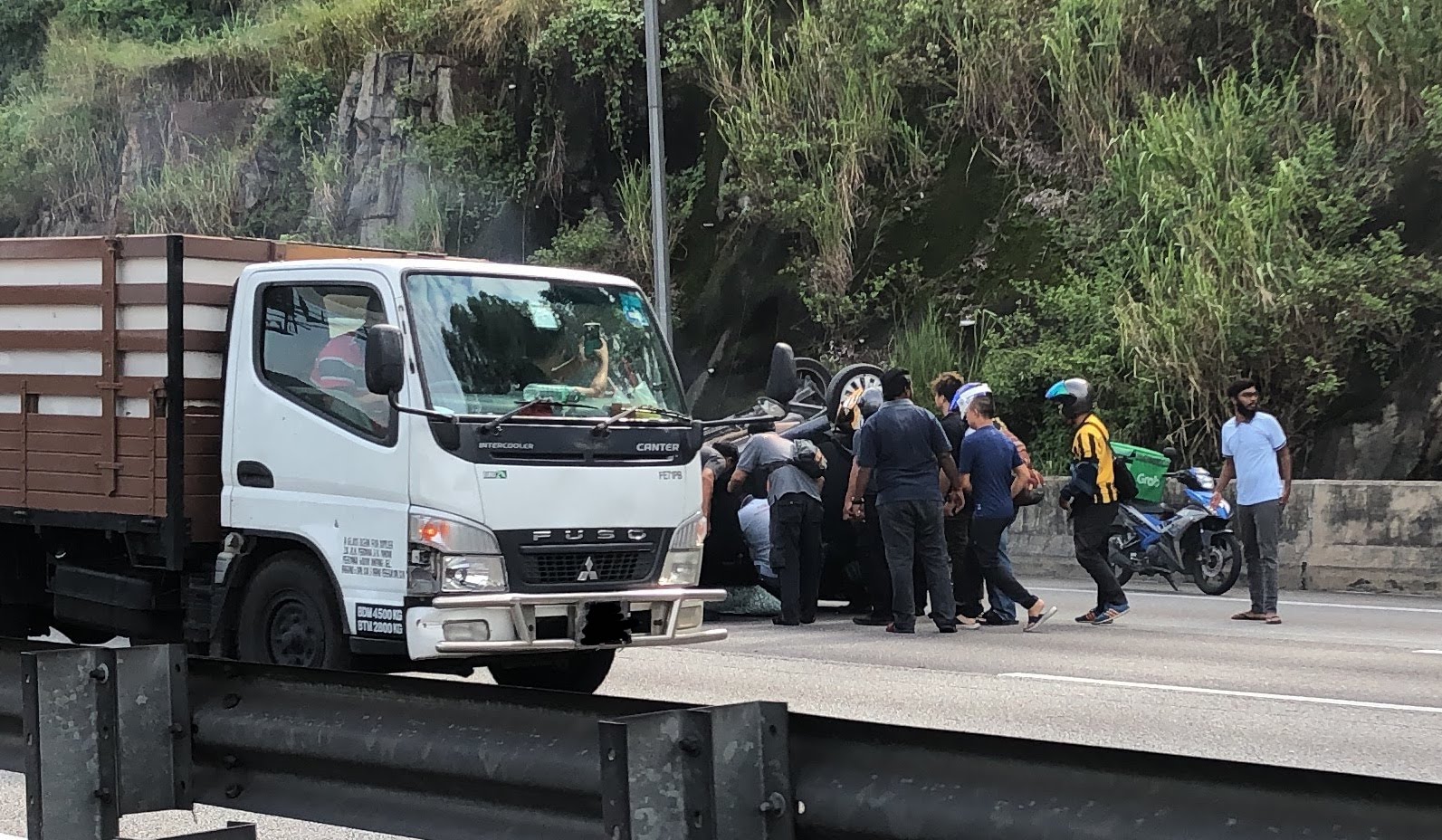 What we witnessed just minutes after the accident was the quick response by other motorists who without any hesitation went to the aid of the vehicle occupants and within minutes there were three ambulances racing to the scene from Sungei Buloh.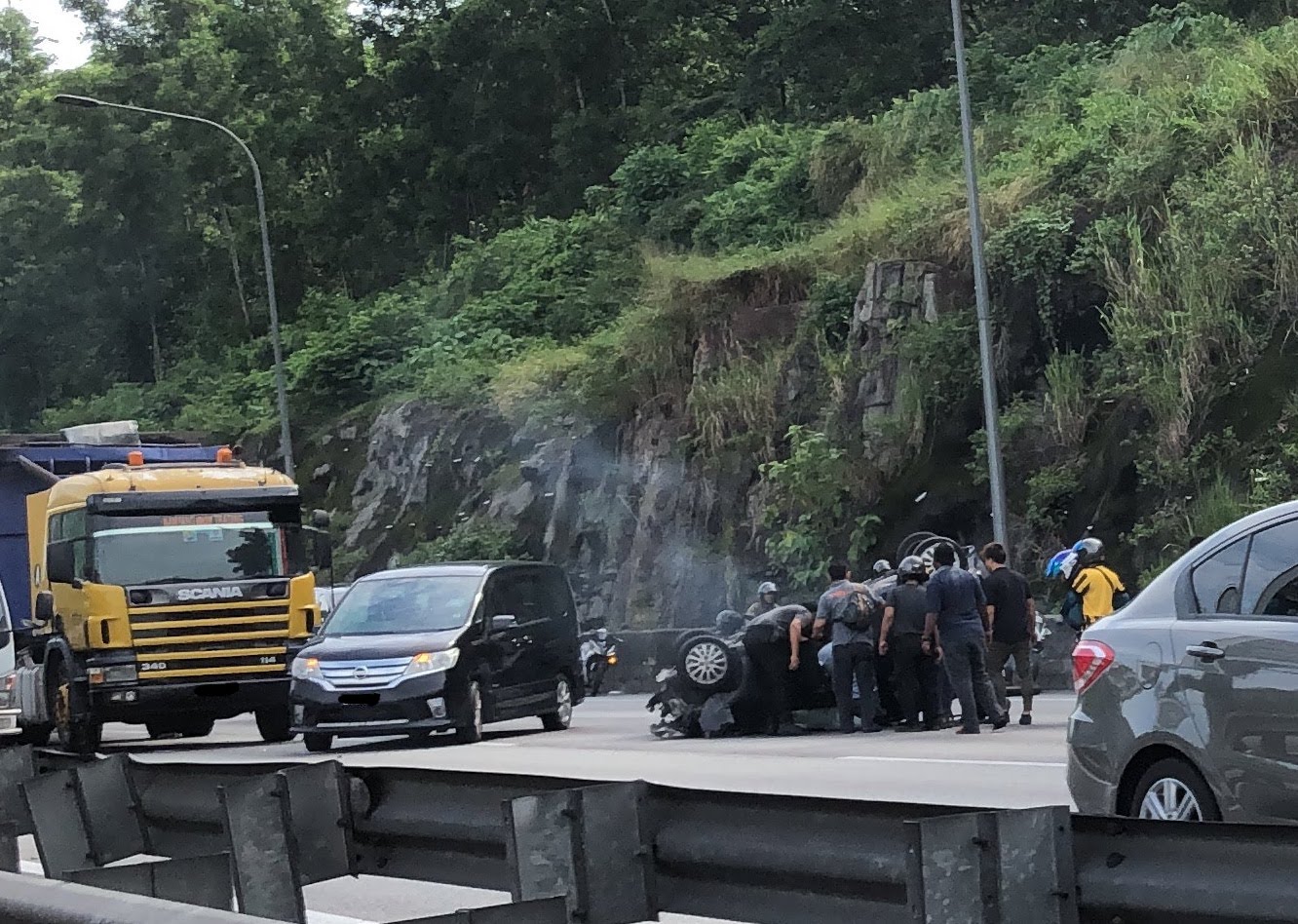 The question we are raising today is what should we do or not do to help a car accident victim.
According to https://firstaidforlife.org.uk/accidents-road-help/ this below are the right steps to take.
The following is a step by step approach as guidance should you be the first on scene at a vehicle accident:
When approaching an accident scene, it is really important to ensure your own safety. Make sure that all traffic has stopped and it is flagged up that there has been an accident otherwise there may be additional casualties. Be aware of oncoming traffic to ensure that is not posing an additional danger. Note if there is any fuel spillage or potential fire risk – turn off car ignitions if possible. Put on vehicle hazard lights and use a warning triangle if there is one available.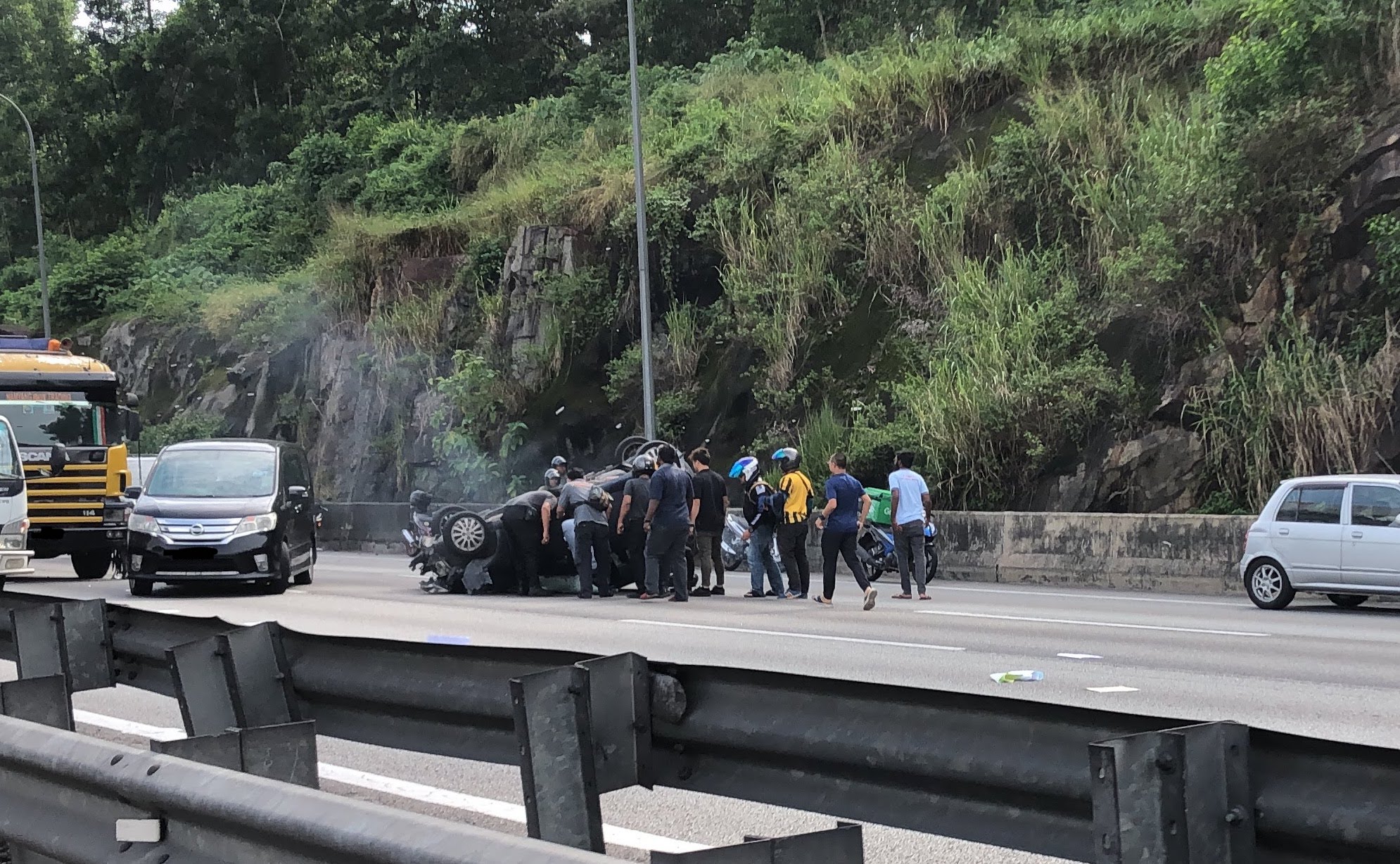 If other people are around; get them to phone the emergency services – if you are on your own, assess the situation and treat any life threatening conditions first.
Quickly establish how many vehicles have been involved and assess the occupants of all the vehicles to ensure no one has life threatening injuries.
People screaming, crying and making a noise have to be breathing – your initial priority is therefore to check anyone quiet and not moving.
Quickly check if quiet casualties are responsive: – if there is no response check if they are breathing. If they are unresponsive and breathing ensure they are in a position where they are leaning forward or to one side in a position where the airway will remain open. Move them the minimum necessary and avoid twisting them. Keep talking to the casualty calmly as they can hear you even if they are unconscious. Keep them warm.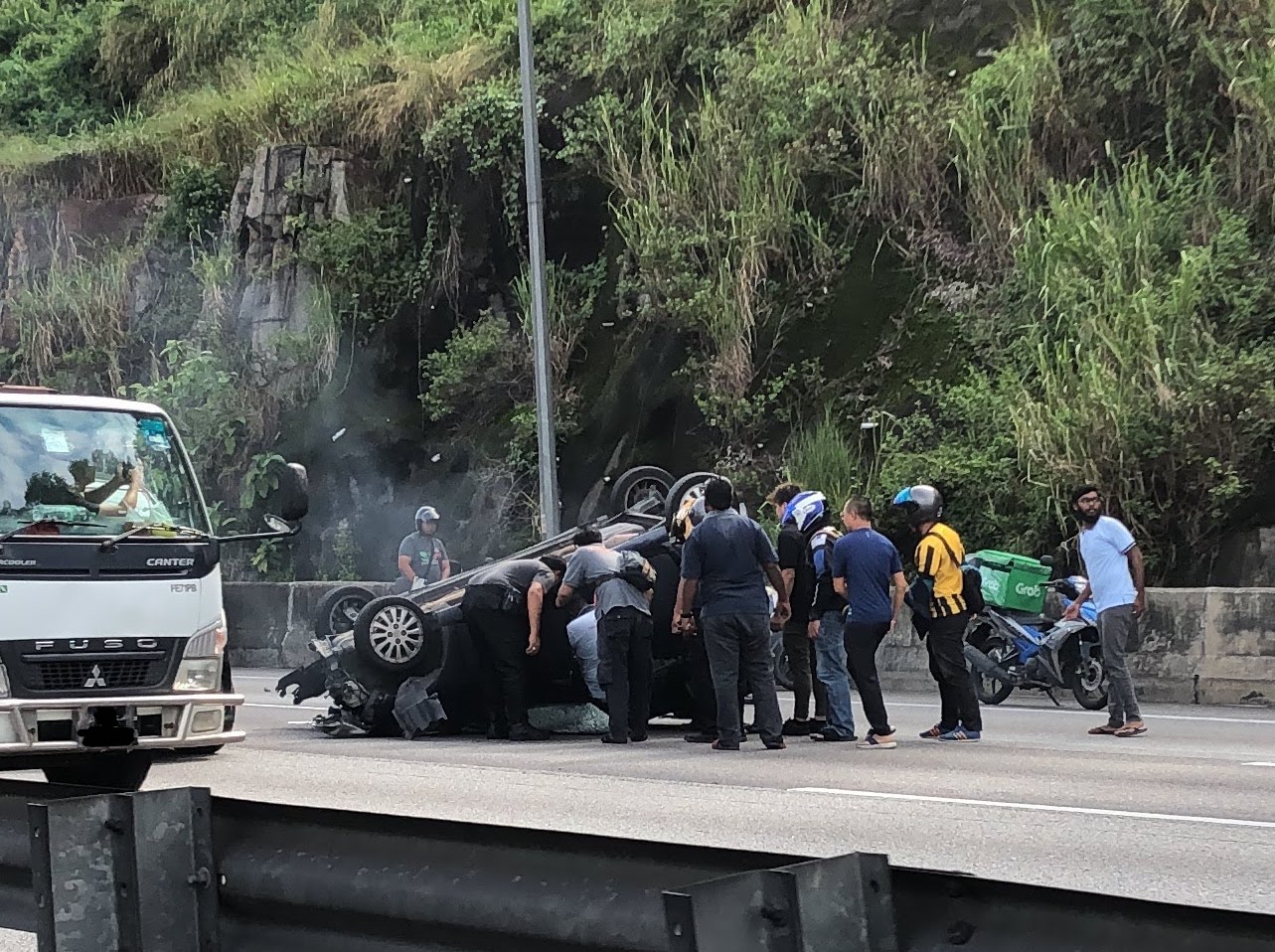 Support the head and neck to avoid them twisting – do not cover their ears, keeping talking to them calmly and keep checking that they are still breathing.
If the person is not breathing you will need to resuscitate – if you are on your own and have not called an ambulance – do this now and ask their advice as to the best way to resuscitate, as this is not easy to do in a car.