Automotive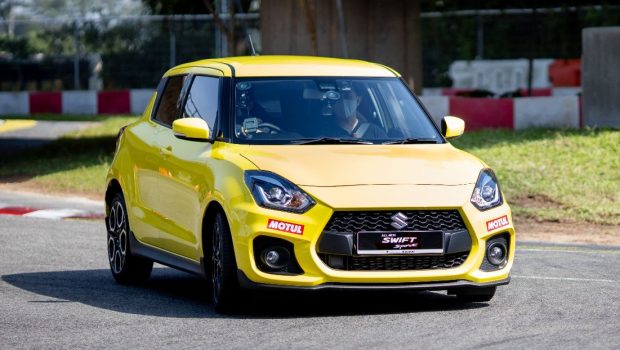 Published on May 21st, 2021 | by Joshua Chin
0
Suzuki Swift Sport Launched In Singapore Costing RM 340k
The Swift Sport may be more expensive in Singapore, but it does come with a stick shift. 
To the Singaporeans lusting over the Swift Sport that officially arrived in Malaysia not too long ago, well there is now the chance to get one of these Japanese hot hatches over there too, as Motul and Suzuki Singapore have recently officially began selling these pint-sized fun-mobiles in the tiny island republic. 
Retailing at a whopping $109,900 (RM 340,000) inclusive of COE, the Singaporean Swift Sport is certainly a lot more than the already dear RM 139,900 that Naza Eastern is asking for one over here. The large price gulf however is interestingly not the only difference between these two Suzukis  sold on either side of the causeway, as there are actually a host of substantial changes between both these hot hatches depending on where it is sold.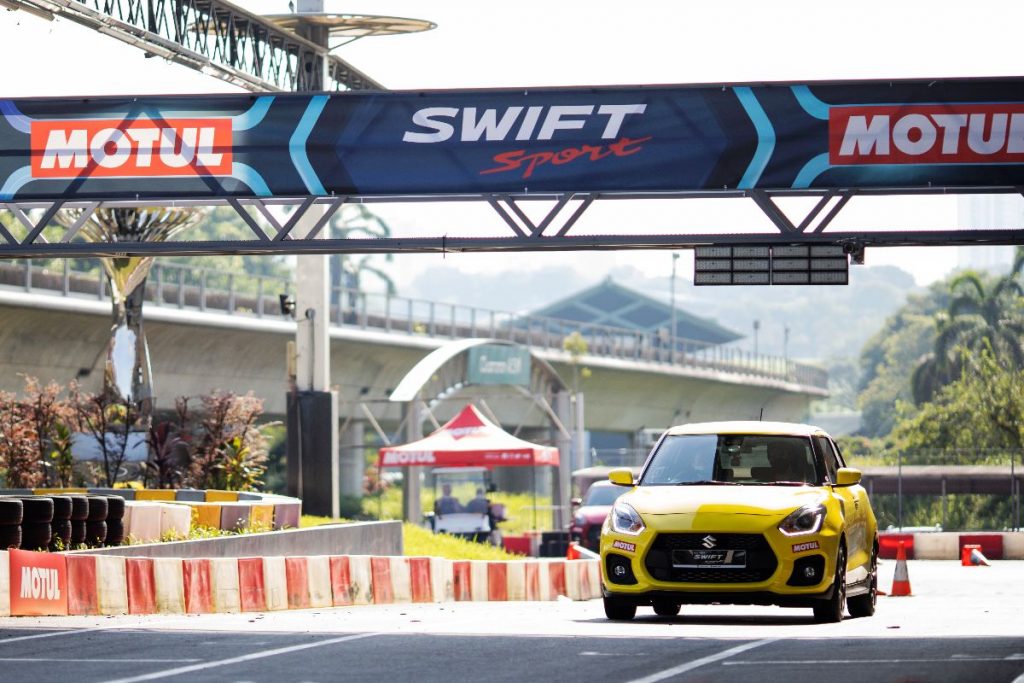 Starting with what all enthusiasts are talking about first, the Singaporean Suzuki gains a six speed manual transmission as opposed to the automatic gearbox with the same number of ratios in the Malaysian model. Under the bonnet too, the Swift Sport sold in Singapore gains an additional Euro-spec 48 V mild-hybrid system to its 1.4 litre turbocharged four-pot petrol mill. 
Designed to comply with the latest Euro 6d emission standard, this integrated starter generator bolted onto this greener power plant injects an extra 13.6 hp and 53 Nm for what will presumably be a peppier driving experience. Interestingly however, this doesn't really translate to practical performance as the non-MHEV Malaysian model is actually more powerful overall (140 PS vs 129 PS) and gets to 100 km/h from a standstill a (tad bit more than a) full second faster (8.0 s vs 9.1 s).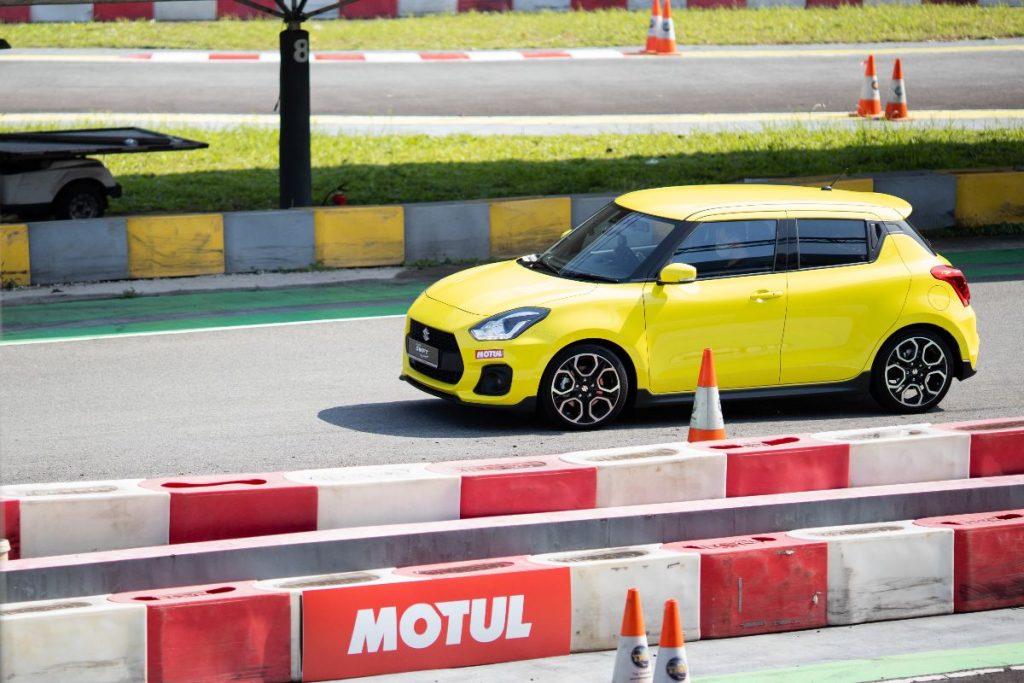 Moving onto the outside of the Swift Sport meanwhile, the Singaporean Suzuki can be easily distinguished from its Malaysian counterpart courtesy of larger-diameter 17-inch alloy wheels. The models in the tiny island nation also gain various active safety aids like autonomous emergency braking, lane departure warning and weaving alert as well as adaptive cruise control. All of which have been left out on the cars sold over here, though the rest of the kit list nevertheless about the same on both cars from across the causeway. 
Now on sale in Singapore, the Swift Sport is available over there with a total of seven single-tone paint schemes and three-dual tone exterior options. A lot more than the red, yellow, blue, white options afforded to the Malaysian buyer.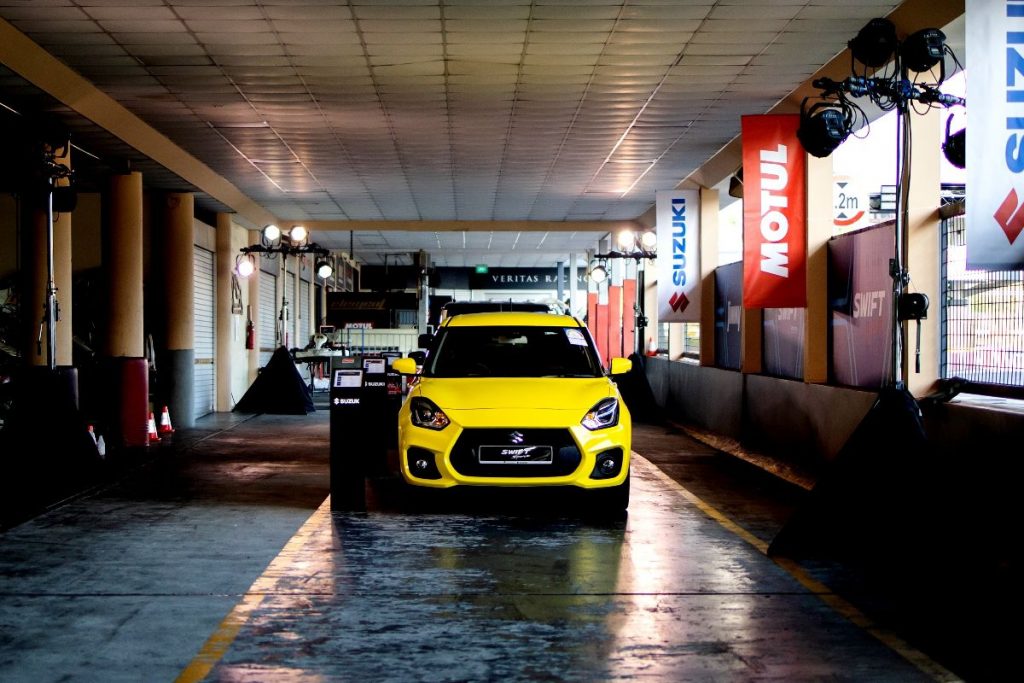 As for the Motul partnership with Suzuki Singapore, a limited number of Swift Sport owners over there will receive a complimentary upgrade to Motul's engine oil for an entire year when servicing their car at the authorised dealership. Touted to reduce internal friction, deliver excellent engine cleanliness and featuring superb oil film strength that should give a welcome boost of performance, the French lubricant manufacturer has stated that its product will 'undoubtedly optimize the driving experience' of this feisty Japanese hot hatch.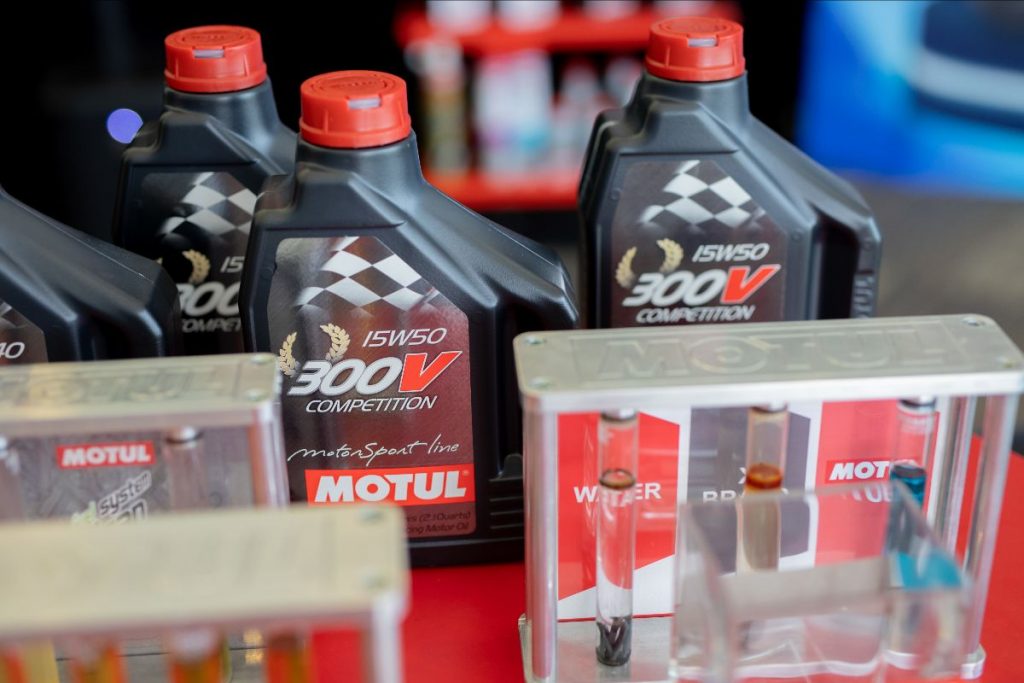 Moreover, Motul is currently working hard with Suzuki to strengthen their global business partnership strategies. They currently already are exclusive lubricant provider for the Japanese manufacturer in the UK, Italy and Spain; and it has recently set its sights to expand further into the Asian market in the future. 

PRESS RELEASE: Motul and Suzuki have enjoyed a global partnership spanning over 30 years, and this tradition continues into Asia, as Motul partners with Suzuki Singapore to launch the all-new Suzuki Swift Sport, which features mild hybrid technology and a full sport package designed to deliver maximum fun and performance.  Built for drivers, this car focuses on a sporty driving experience, alongside an affordable price point giving wider audiences access to pure performance.
This exclusive partnership formed with Champion Motors, the distributor of Suzuki cars in Singapore, highlights Motul's continued dedication to the automotive sector in Asia by working with like-minded distributors and retailers across the region focused on enhancing driver experience.
Although small in size, the Suzuki Swift Sport punches well above its weight with the highest torque output compared to any of its competitors. Its dynamic 1.4 turbo engine aims at providing the drivers a sporty experience and excellent efficiency, featuring a mild hybrid system. This is where Motul will play its biggest role, giving engine enhancing performance and the lubrication needed to operate at maximum efficiency in the Suzuki Swift Sport's hybrid engine.
To celebrate this partnership with Suzuki, Motul will be offering a limited number of Singapore's Suzuki Swift Sport owners a complimentary upgrade to Motul's engine oil for an entire year when servicing their car with Suzuki Singapore. Motul's engine oil delivers several key benefits, including reduction of internal friction, excellent engine cleanliness and superb oil film strength to give a welcomed boost of performance. Using Motul's engine oil for the new Suzuki Swift Sport Model will undoubtedly optimize the driving experience.
To demonstrate this performance, the Suzuki Swift Sport launch event in partnership with Motul was held at the end of April on the Kranji Karting Circuit (KF-1) in Singapore. Media were given the opportunity to test drive and experience the Suzuki Swift Sport enhanced with Motul lubricant, as the "hot hatch" made its debut in Singapore.
Motul and Suzuki have a long history of success together in motorsport. In 2020, Suzuki Italy in partnership with Motul became the first-ever hybrid rally entry in Europe with the Suzuki Swift Sport Hybrid R1 Rally.  It was an immediate victory in the Italian Rally Championship, taking victories in both events it has entered thus far.
Besides racing, Motul and Suzuki also work to strengthen their global business partnership strategies.  In 2018, Suzuki announced that Motul would provide oil for every Suzuki product in the United Kingdom. Suzuki Italy and Spain also provide exclusive aftersales fill to all their respective markets. This network extension will be an area of priority for Motul in Asia, as Motul Asia Pacific continues to deepen its relationship with the Suzuki aftersales network across the region.