Automotive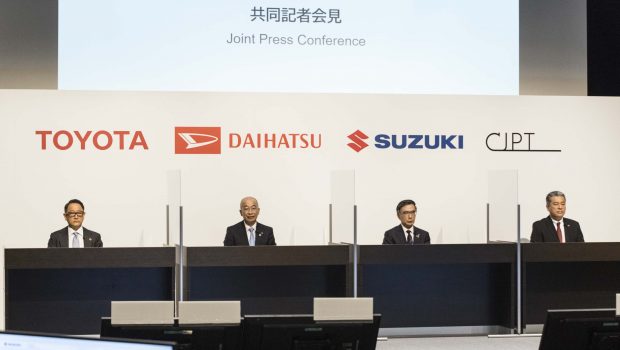 Published on July 22nd, 2021 | by Joshua Chin
1
Suzuki & Daihatsu Are Set To Join Toyota's EV Alliance
The most electrifying news here is the electrification of future Suzuki and Daihatsu kei cars. 
There has been some rather interesting developments lately in regards to the electrification of the Japanese auto industry, and this stems from both Suzuki and Daihatsu having recently joined the existing Commercial Japan Partnership (CJP) project that has been set up between Toyota, Hino and Isuzu this past April.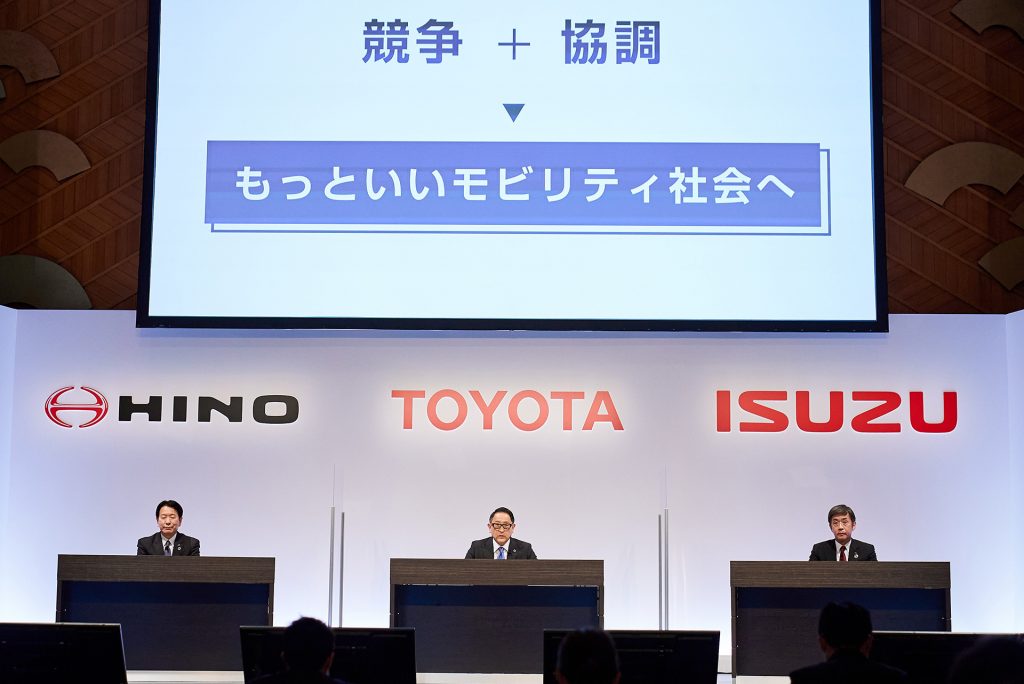 Now it may seem weird that both Suzuki and Daihatsu has each acquired a 10% ownership stake in this joint venture. This is especially considering that both Japanese marques don't really make any kind of commercial vehicles, apart from cargo variants of its kei cars. 
It is however their kei cars that are exactly the reason why both Suzuki and Daihatsu have signed up to be included within this partnership program. That is because the existing CJP initiative has since been expanded to include minivehicles, which in turn is slated to 'enable the promotion of improved integrated logistics efficiency spanning from large trucks to mini-commercial vehicles'.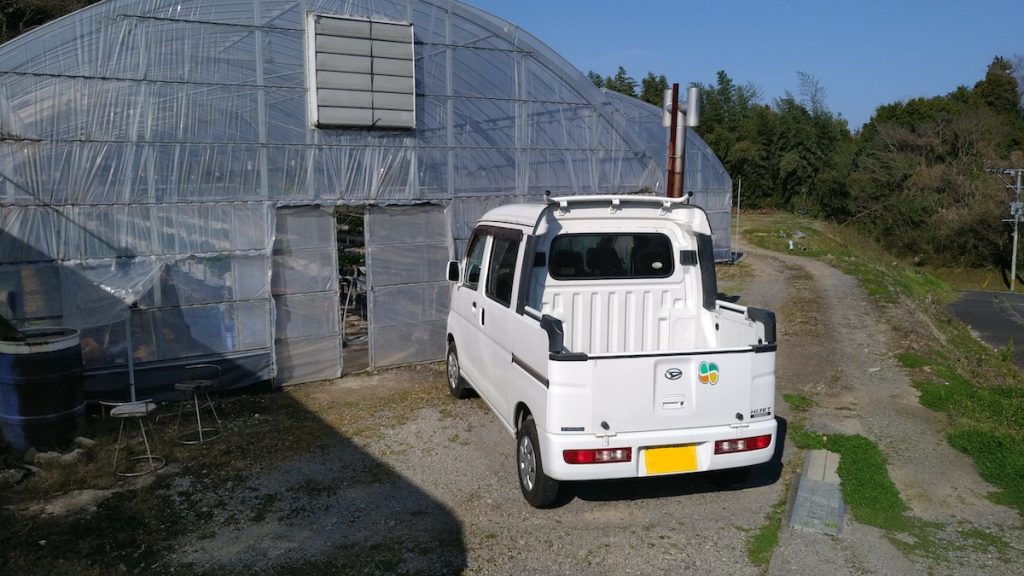 Just touching a little bit more on the CJP for those unfamiliar, this joint-venture was initially intended to further research and collaborate on connected, autonomous, shared and electric vehicles (which are referred to collectively as CASE technologies) for commercial applications. Since Suzuki and Daihatsu have joined this initiative however, these advance electrification and autonomous tech will hence trickle down to the kei car categories too. 
What this essentially means therefore is that a byproduct of this CJP initiative will see the rise of electric and autonomous kei cars in the future. All the while with the intention of retaining their current affordability, with the development costs being shared between the partners through this alliance.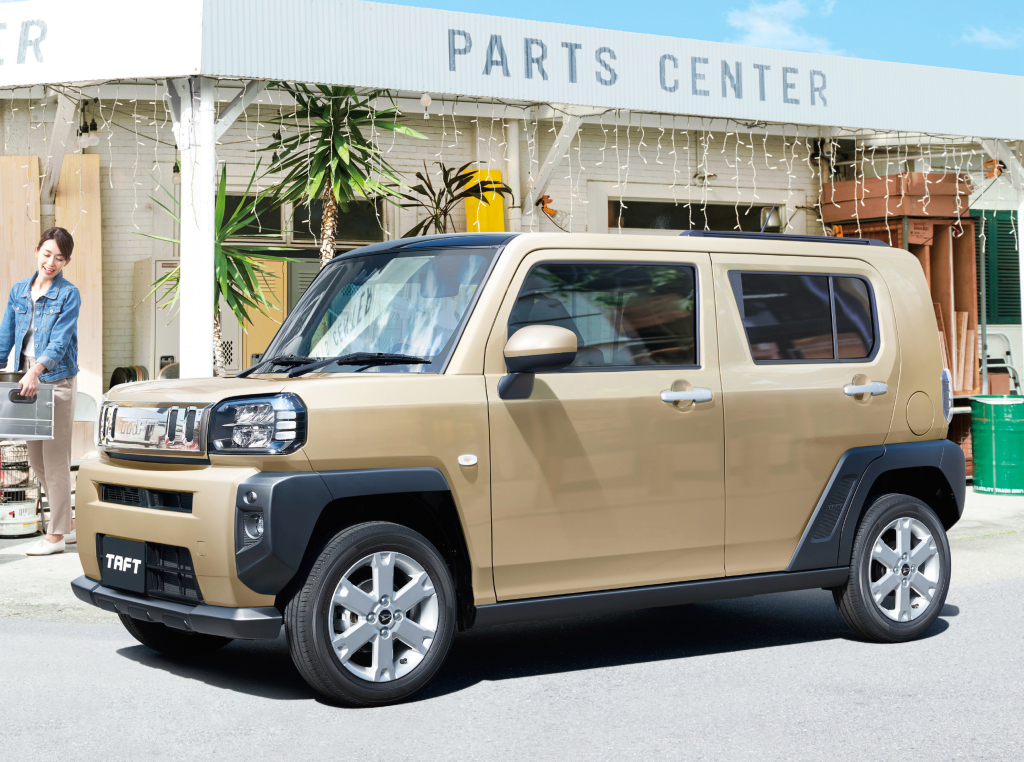 In the announcement of Daihatsu's participation in the CJP project, President Soichiro Okudaira explained that kei automakers are up against a 'once-in-a-century transformation' with the increasing electrification and automation of the industry. He continues to admits that it is difficult for sole proprietors to apply these technologies to their products, while maintaining a low price for their vehicles.
He however expressed confidence in the partnership as being a way to breath continued life into the kei car moving forward. A sentiment that is shared by Toyota President Akio Toyoda, who adds: "Kei cars are sustainable and practical. They remain a lifeline for many people. I believe kei cars can advance even more by using Toyota's CASE technologies."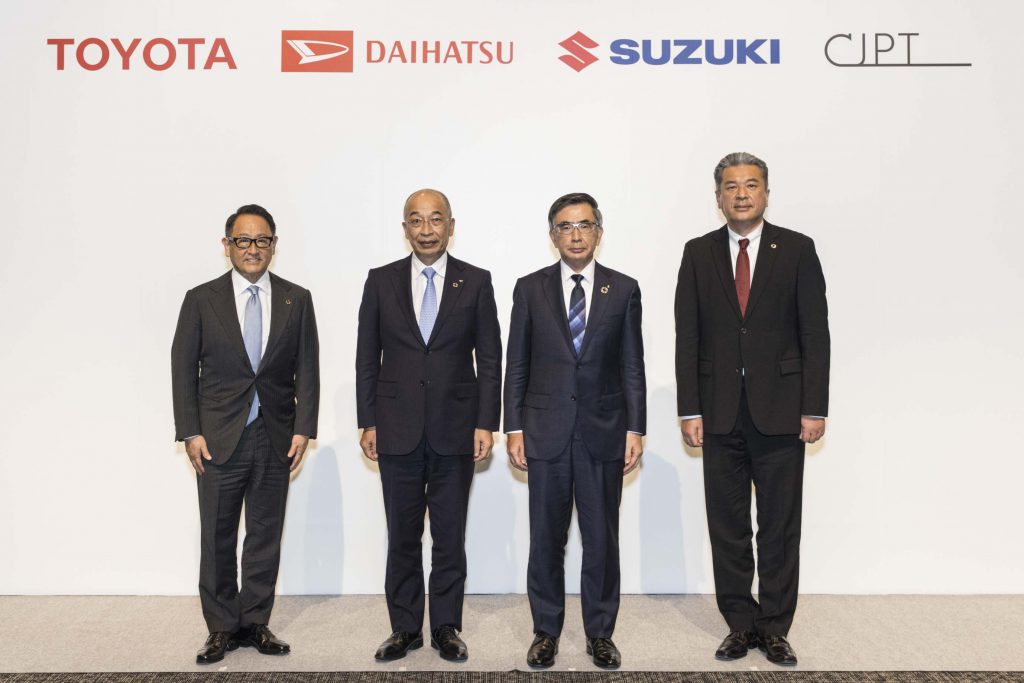 Kei cars currently account for about 31 million of the 78 million vehicles on the road in Japan, and serve as an essential transportation tool in the daily lives of many in the Land of the Rising Sun. Though what is perhaps more interesting in a more local context is that this expanded CJP partnership could likely yield Malaysia's first affordable EV, with the wishful thought of Perodua's existing partnership with Daihatsu possibly enabling for an all-electric kei car to officially land locally in the future. 
An all-electric Axia for instance would certainly supercharge EV adoption rates locally, but then the question would be whether or not our woefully weak charging infrastructure can keep up with this surge. Thankfully however there is still some time before that happens, so hopefully Malaysia can get its act together by that time in embracing the electrified future. Hopefully.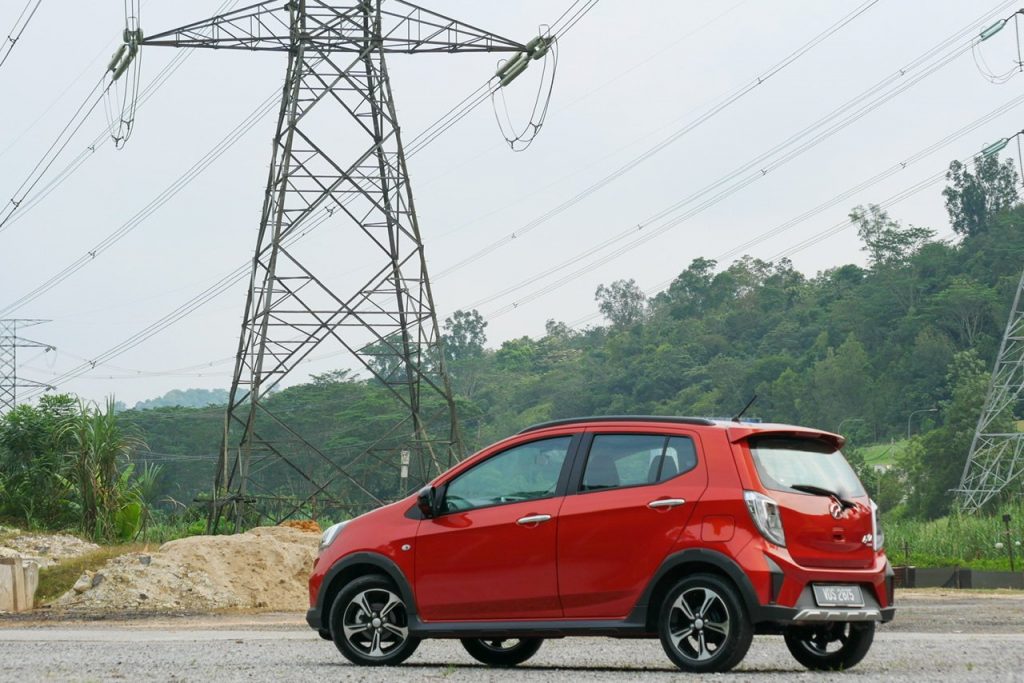 PRESS RELEASE: Suzuki Motor Corporation (Suzuki) and Daihatsu Motor Co., Ltd. (Daihatsu) announced that they joined the Commercial Japan Partnership (CJP) commercial vehicle project today to accelerate their carbon neutrality initiatives in minivehicles through the dissemination of CASE technologies and services. As part of their participation in the project, Suzuki and Daihatsu are to each acquire 10 percent of issued shares of Commercial Japan Partnership Technologies, the joint venture for the CJP initiative, from Toyota Motor Corporation (Toyota).
Minivehicles, in which Suzuki and Daihatsu excel, account for about 31 million of the approximately 78 million vehicles owned in Japan and serve as an essential lifeline in the daily lives of people, especially in rural areas. Also, mini-commercial vehicles cover areas that are accessible to them because of their size and support last-mile logistics. Although minivehicles can play important roles in the realization of a carbon-neutral society and the spread of CASE technologies and services, in this era of profound transformation, there are many issues that minivehicle manufacturers are unable to solve on their own.
CJP was launched in April this year to accelerate societal implementation and dissemination of CASE technologies and services by combining the commercial business foundations cultivated by Isuzu Motors Limited (Isuzu) and Hino Motors Limited (Hino) with the CASE technologies of Toyota while helping address various challenges facing the transportation industry as well as contribute to the achievement of a carbon-neutral society.
Expanding CJP to include minivehicles with the participation of Suzuki and Daihatsu will enable the promotion of improved integrated logistics efficiency spanning from large trucks to mini-commercial vehicles. This new collaboration also aims to disseminate affordable advanced safety technologies and electrification for minivehicles via the leveraging of Suzuki and Daihatsu's strength of high-quality, low-cost manufacturing and Toyota's CASE technologies.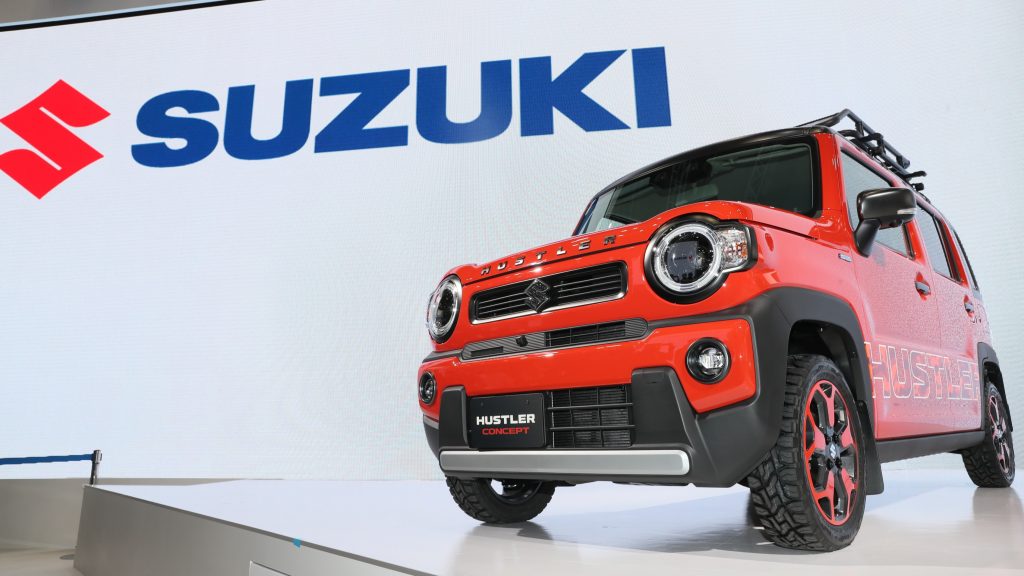 Main Aims of CJP Collaboration
1) Improving logistics efficiency by building a connected-technology infrastructure that links the main arteries of logistics (truck logistics) with the capillaries of logistics (mini-commercial vehicles)
2) Expanding from commercial vehicles to minivehicles the use of advanced safety technologies that contribute to safety and security
3) Cooperating on the use of technologies for the electrification of affordable, high-quality minivehicles that can be sustainably disseminated
To fulfill the automotive industry's mission of "improving people's lives" and "leaving a better Japan and a better planet for the next generation", the companies participating in CJP intend to continue to deepen areas of collaboration and openly consider coordination with other like-minded partners.