Automotive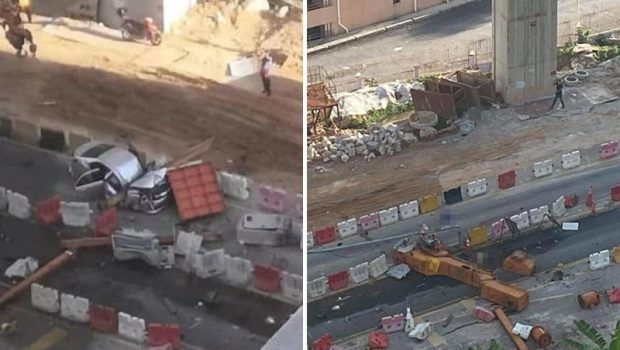 Published on March 22nd, 2021 | by Joshua Chin
0
Crane Falls Onto Car From SUKE Construction Site, Killing 3
Yet another deadly incident has occurred on the SUKE highway construction project. 
Three highway construction workers were killed recently in an accident involving one of the gantry crane components that collapsed along Sungai Besi-Ulu Kelang Elevated Expressway (SUKE). The fallen crane also landed on a Perodua Bezza, crushing the vehicle and severely injuring its driver. 
According to the Kuala Lumpur Fire and Rescue Department, a distress call was received at around 8.45 a.m. this morning (22nd of March) regarding this accident that occurred near the Puncak Banyan, Persiaran Alam Damai in Cheras. 25 personnel with three engines and one Emergency Medical Rescue Services van were deployed from Cheras, Tun Razak and Hang Tuah fire stations to the scene of the accident. 
Upon arriving at the scene, the deaths of two of the construction workers who fell from a height of about 36.5 m were confirmed. The third construction worker meanwhile who was stuck on the construction site had succumbed to his injuries a while later.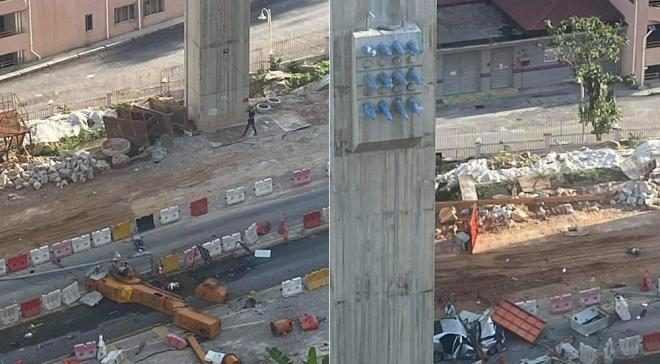 At time of writing, rescue operations are still underway in extricating another construction worker trapped at the site. Investigations into the cause of the accident are also still ongoing at this current point in time. 
In order to facilitate both these efforts, the SUKE emergency response team and Fire and Rescue Department personnel has closed off the section of road and traffic has been diverted along the East-West Link Expressway. No definite time has been given as to when the road will be open again, with only condo residents along Persiaran Alam Damai will be allowed through the closed section at present.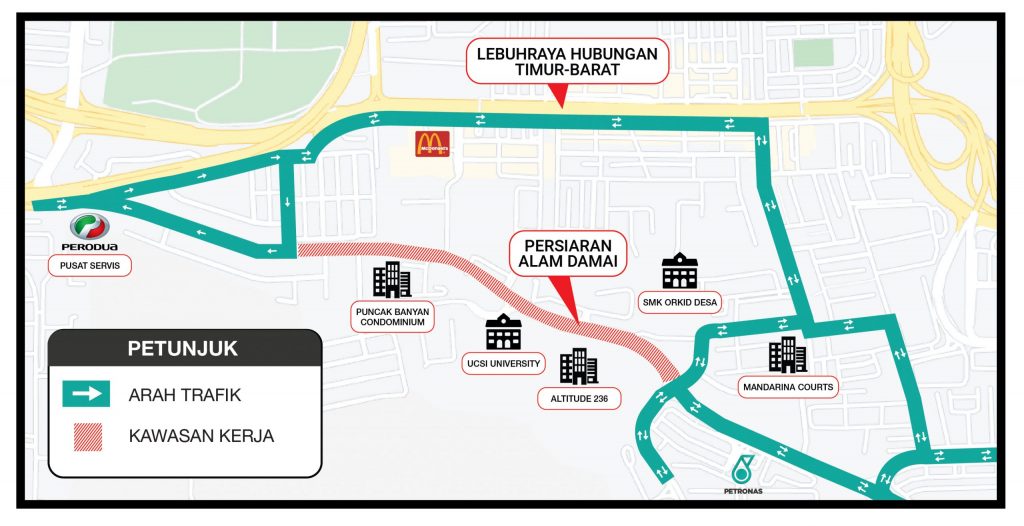 Expressing his disappointment regarding this falling crane incident, Senior Works Minister Datuk Seri Fadillah Yusof said that the project contractor (PROLINTAS in this case) had been repeatedly warned to comply with the SOPs regarding road closure if/when heavy structures need to be removed, and yet these are recurring issues. He has also urged the both the Malaysian Highway Authority (LLM) and Construction Industry Development Board (CIDB) to launch an investigation into this accident.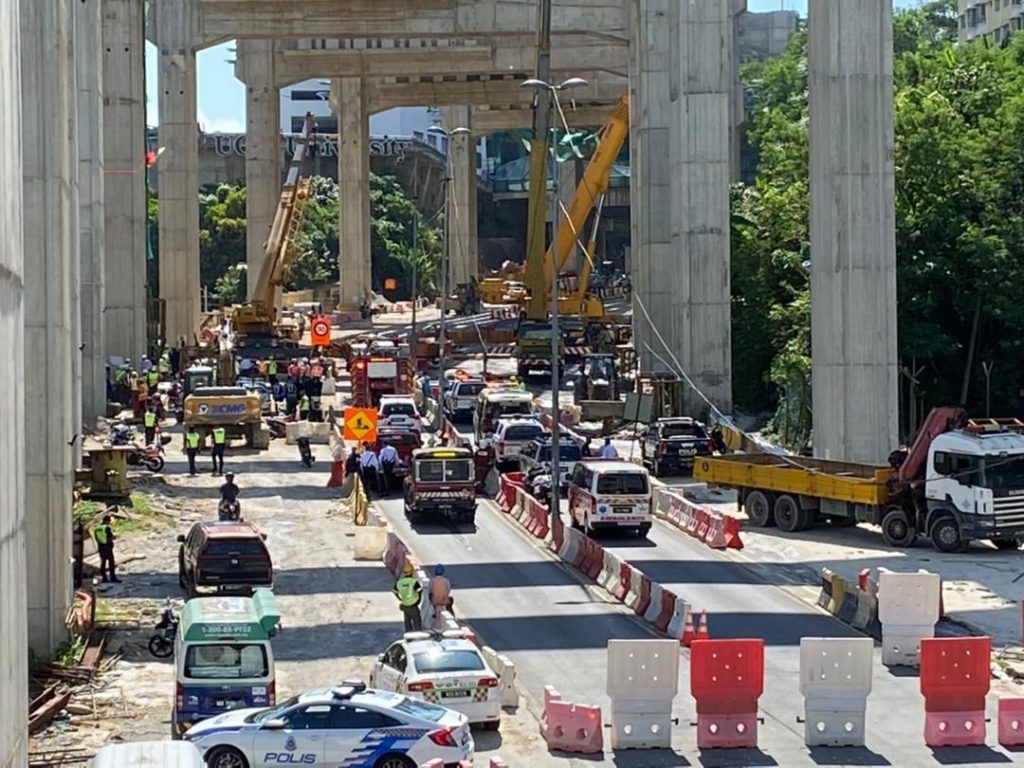 Rather worryingly, this particular yet-to-be-finished highway project has been the centre of many unfortunate incidents. The most notable of which was the recent story about the trailer that impacted scaffolding of the SUKE, causing the deaths of two women when a portion of the bridge then fell onto their van below.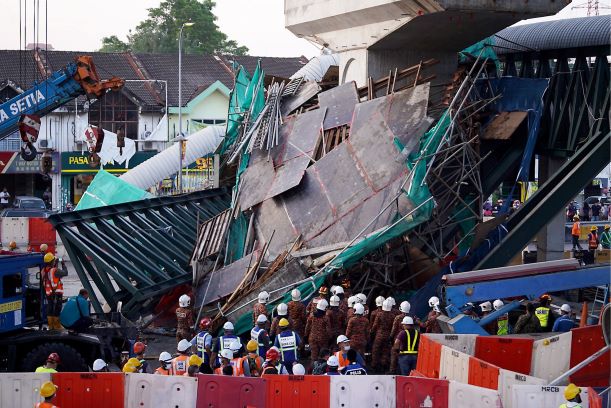 Looking further back in time, there was also the miraculous incident whereby a woman escaped with her life when a concrete slab fell from the highway construction site overhead and crushed her Proton Saga. In fact, this is not even the first time that there were workplace incidents on this particular section of SUKE construction site in Cheras, as it was reported 9 months prior that a steel column had fell from one of the exits and only narrowly missed a construction worker and a vehicle.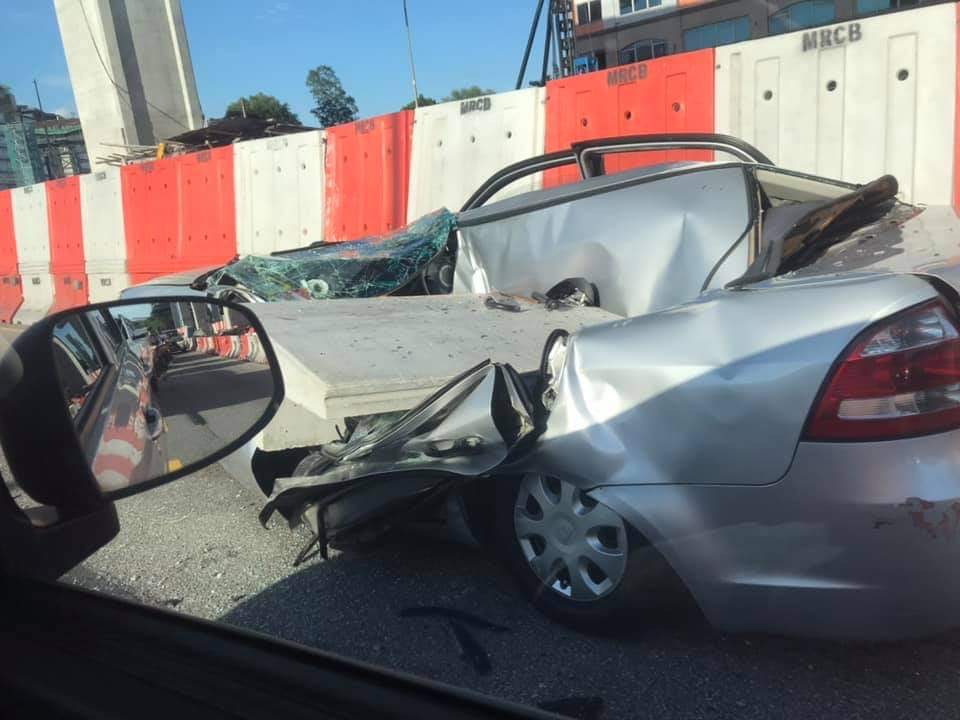 With more and more overhead development happening over existing roads these days, the thought of such accidents occurring have now become a legitimate concern for the people living and commuting down below and around these construction sites. The developers have said time and again that they will look into it and make changes, but is there really any reassurance in those words when these incidents keep occurring time and time again?