Automotive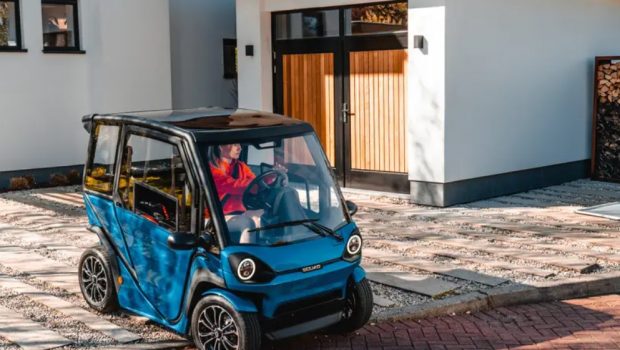 Published on May 17th, 2022 | by Aaron Fernandez
0
Squad city car from Squad Mobility is a solar-powered electric car
Squad Mobility have unveiled its first electric vehicle, which will be available for pre-order while the actual vehicle will be sold in Europe by early 2023. Starting at a price of $6,500, the Netherlands-based startup is aiming for lease deals to start at around $100 a month.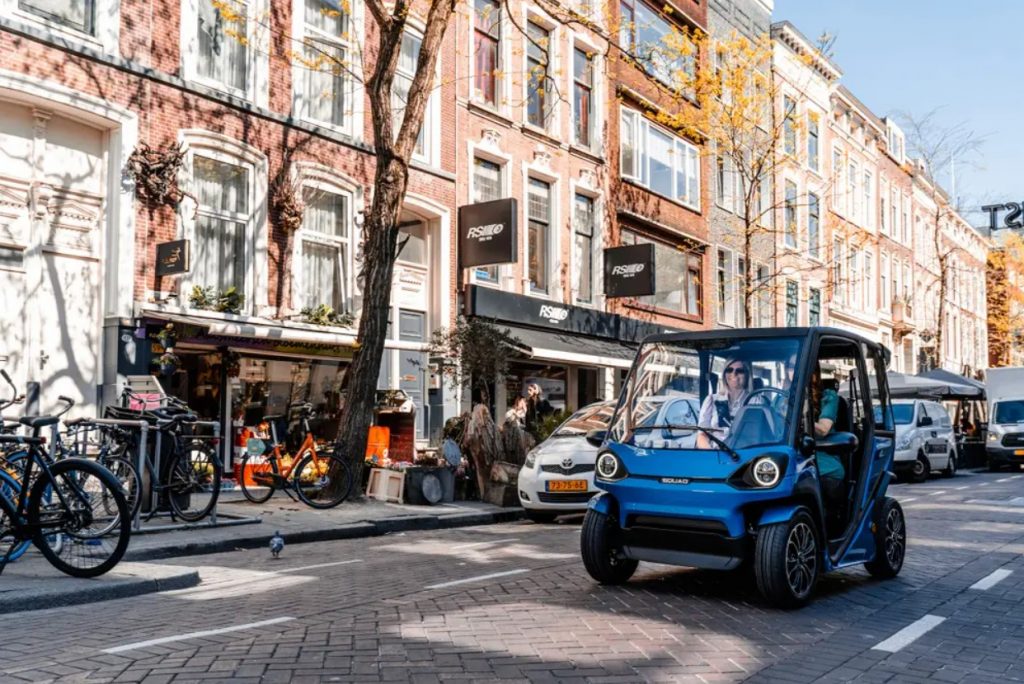 The appeal of the Squad is its accessibility and convenience. The Squad is a two-seater that looks a lot like a golf cart. It has a maximum driving range of 62 miles that recharges daily through its built-in solar panel. Squad Mobility have also managed to make enough space for luggage as well as cup holders, a USB port and a phone holder. All of this while being able to fit into most motorcycle parking spots.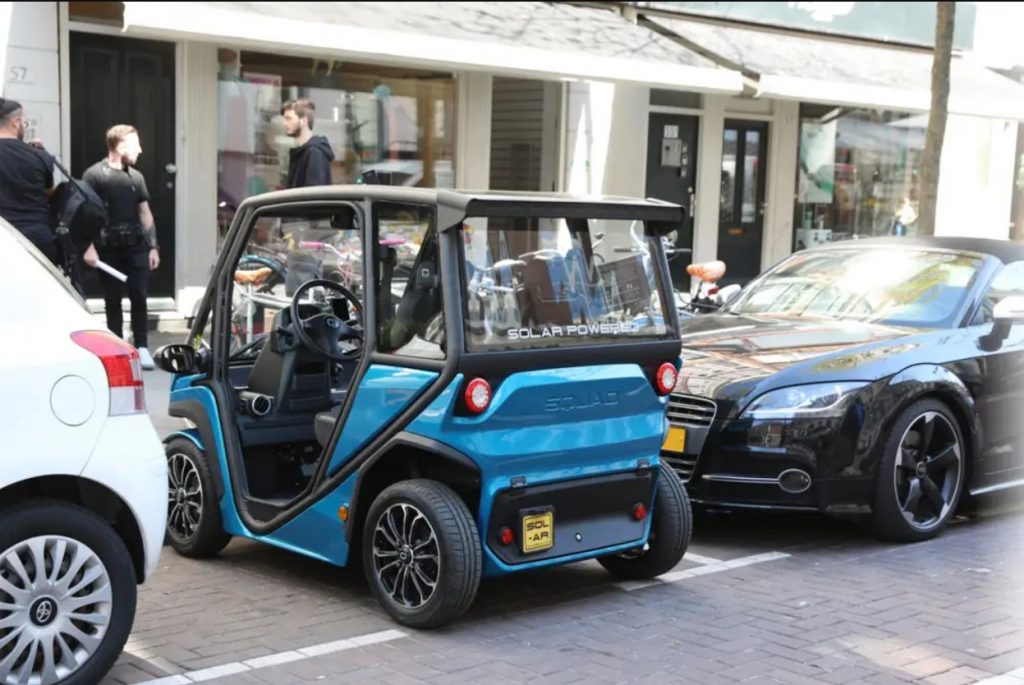 Another main selling point of the vehicle is the fact that it is categorized as a L6e vehicle. This means that in Europe, people as young as 16 years old can stroll around in a Squad car without the need of a license. On the plus side, it is ideal for short rides around town and it has the luxury of a roof compared to a motorcycle.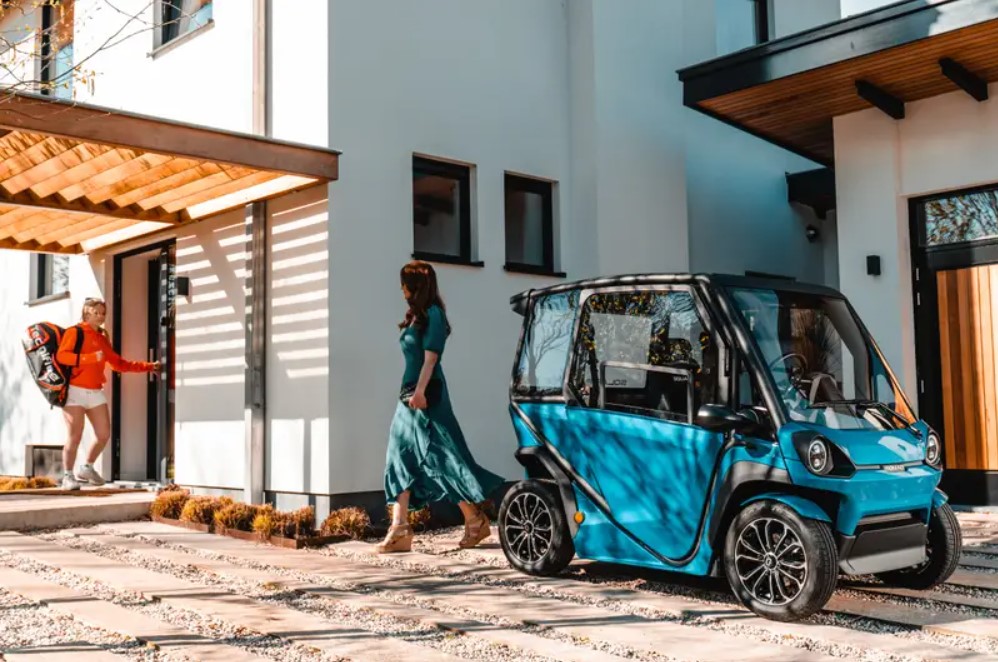 Squad Mobility says the Squad city car has been designed for vehicle-sharing platforms. They are planning for a future where people can easily locate a Squad car via their smartphone for easy and convenient usage.
The Squad vehicle is powered by two electric motors on each side, which generate 2kW for a total power output of 4kW. Although charging can be done via the built-in solar panels, the small vehicle can also be plugged into a wall socket to charge its removable batteries. Squad Mobility also promises to sell a battery-charging product at a future date.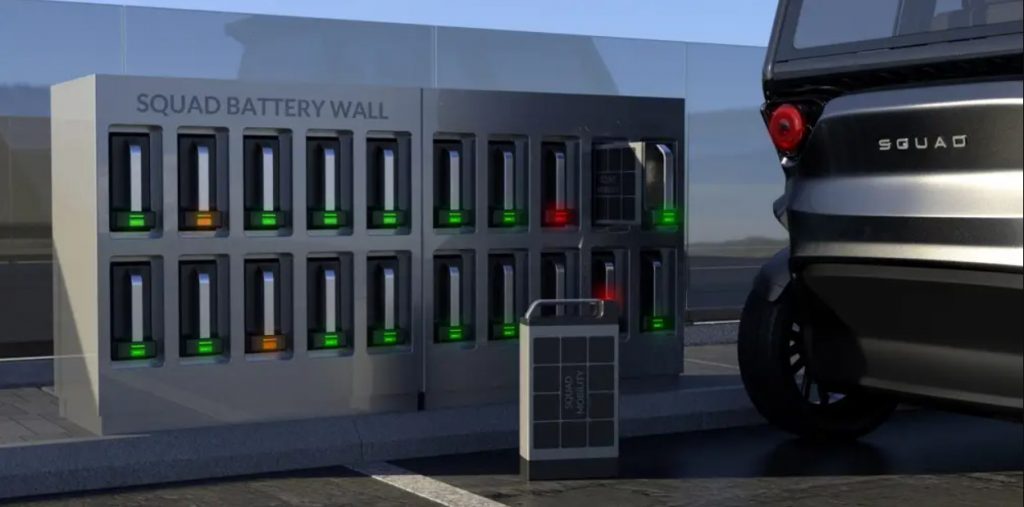 Although the idea of the Squad city car is a good one, its hard to imagine it will live up to its expectations. Many other startups have tried similar things in the past with no success at all. We'll just have to wait and see if Squad Mobility will achieve their goal.