Automotive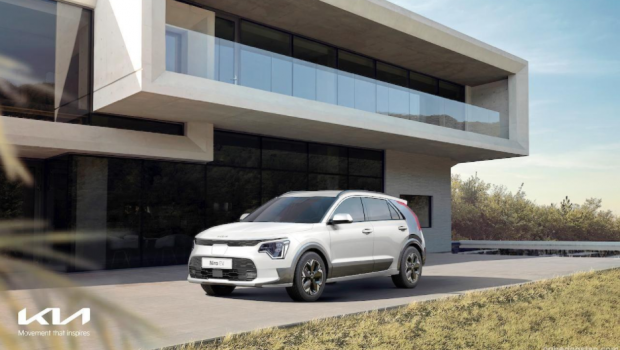 Published on January 24th, 2022 | by Aaron Fernandez
0
Specs for the All-new Kia Niro has been revealed
Kia has revealed its latest generation of the Kia Niro. This next-generation Niro is the newest addition to Kia's growing eco-friendly model line-up. This SUV has been designed to meet the needs of sustainability-conscious consumers.
The new Kia Niro comes in 3 variants that are powered by electrified powertrains, comprising hybrid electric (HEV), plug-in hybrid (PHEV) and battery electric (BEV). The HEV option features Kia's highly-efficient Smartstream 1.6-liter GDI gasoline engine paired with standard 6-speed dual-clutch automatic transmission. It produces an output of 105PS and 144Nm of torque. With its 32kW permanent magnet synchronous electric motor, the power output increases to 141PS.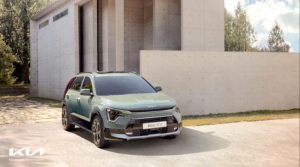 The look of the Niro is heavily inspired by the 2019 HabaNiro concept car but toned down for production. Its exteriors features include, "heartbeat" LED lights with daytime running lights (DRL), aerodynamic shape to improve efficiency and Kia's signature tiger grille changed into a "Tiger Face".
Inside, you'll immediately notice the premium quality materials and textured surfaces. The slim, lightweight seats are designed to improve comfort and spaciousness with conveniently placed rear-mounted coat hangers.
The curving off-center dashboard features a 10.25-inch panoramic high-definition digital display that integrates driver instruments and infotainment features which are easy to use. The driver can take advantage of the 74 different color combinations of the ambient mood lighting to create their own environment inside the car. As part of Kia's commitment towards sustainability, the interior is apparently made from recycled materials.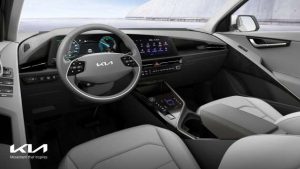 As for driving features, Kia's smart regenerative braking system allows drivers to choose between different regenerative. The system's main purpose is to harvest the energy used from braking to increase driving efficiency. Meanwhile, Kia's Green Zone Drive Mode will automatically use electric-only drive in green zones such as schools, hospitals and residential areas based on navigation and driving history data.
According to Kia, safety has been one the main priorities in the Niro's development. Therefore, the Kia is equipped with top notch safety features which include, Kia's DriveWise Intelligent Advanced Driver Assistance System (ADAS), Forward Collision-Avoidance Assistance (FCA), Intelligent Speed Limit Assist (ISLA), Safe Exit Assist (SEA), Remote Smart Parking Assist and other standard safety features.
"The all-new Kia Niro heralds the next step in our journey to become a sustainable mobility solutions provider," said Artur Martins, Senior Vice President and Head of Global Brand and Customer Experience Division at Kia Corporation. "From the outset, our ambition was to create a car that makes it easier for people to practice a sustainable lifestyle. With its eco-friendly materials, advanced technology and range of highly efficient electrified powertrains, the all-new Niro truly delivers on its goal."
The Kia Niro HEV will start sales in Korea by the month while global sales begin later this year. The Niro will feature 8 different color options, Cityscape Green, Snow White Pearl, Aurora Black Pearl, Mineral Blue, Interstella Gray, Orange Delight, Runway Red and Steel Gray. Customers can also chooses between 3 interior colors, Charcoal, Medium Gray, Petrol and Light Warm Gray.