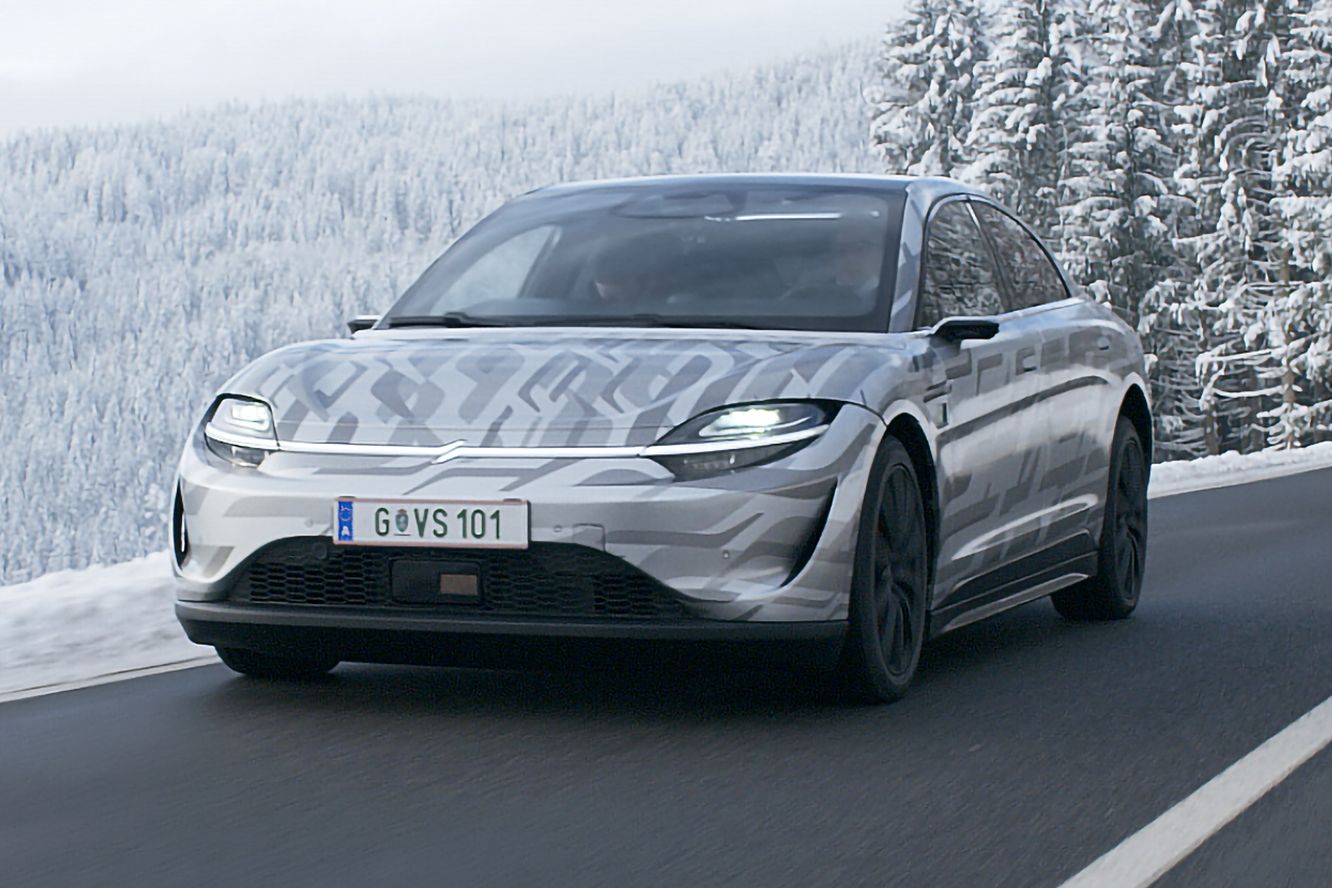 Sony is surely putting a lot of work into a car that it was adamant won't be going into production. 
Despite stating point blank not too long ago that its Vision S concept car will not be going into production, Sony nevertheless looks to still hard at work testing out all the gadgets and gizmos within it.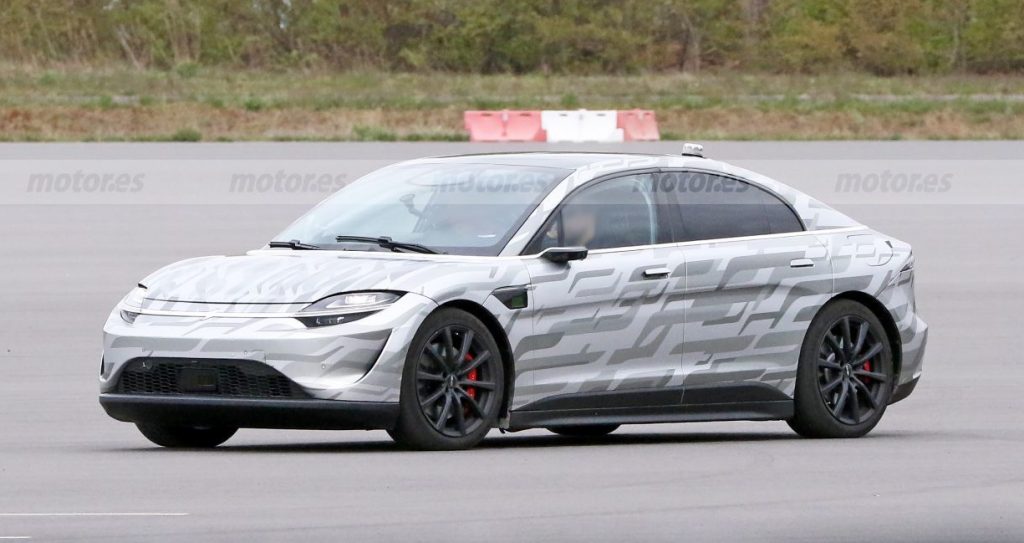 Spied recently out and about at an undisclosed European automotive testing facility, this all-electric sedan bearing the name of the Japanese consumer electronics giant has evolved slightly from when it was first unveiled at CES 2020. Now in a rather more production ready form as seen previously revealed by Sony when the Vision S first began undergoing road testing in Austria, among the slight alterations to be spotted on this test car included such things as a taller front vent on the front wing and a slightly differently shaped charging port panel. 
While these alterations are minor details in itself, it does however look as if Sony might just be taking development of this Vision S a bit further than their initial stated intention of just using it as a test bed for its various automotive technologies. Considering too that this all-electric sedan is apparently built on a BEV platform developed by contract automotive manufacturer Magna, there is therefore the real chance of actually seeing mass production of this sleek saloon, regardless of what the Japanese tech giant is currently saying.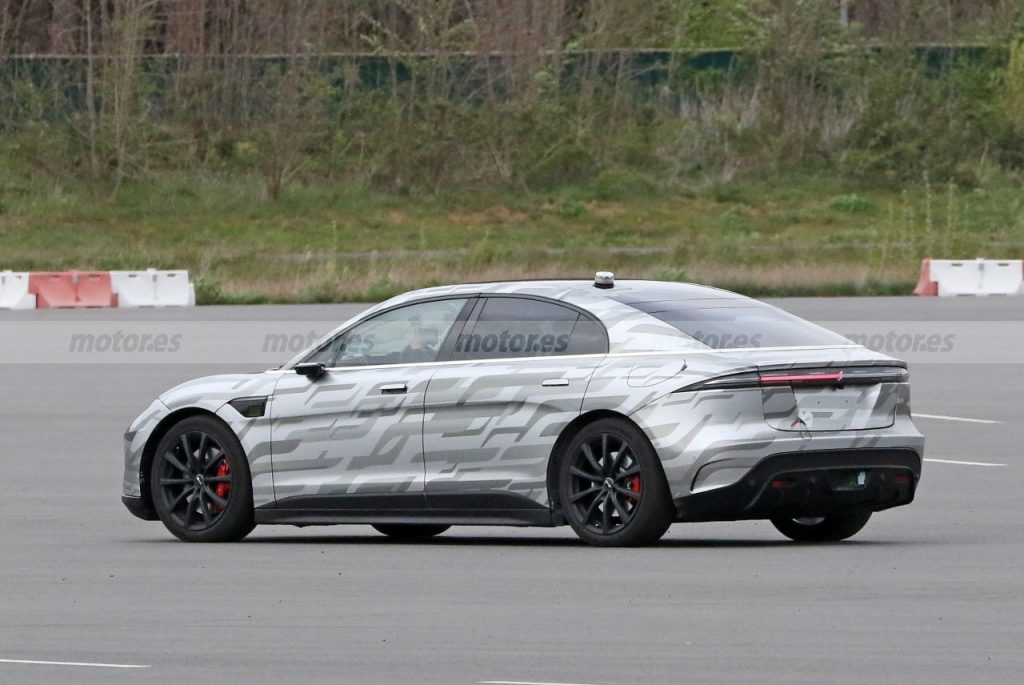 If taking Sony at their word currently however, all of these tests currently performed are for the further development of its 'Safety Cocoon' technology. Comprising of some 40 sensors all around the car, the company is currently aiming for Level 2+ autonomous driving capabilities with this setup, which equates to adaptive cruise control, self-parking, and automatic lane changing functionality.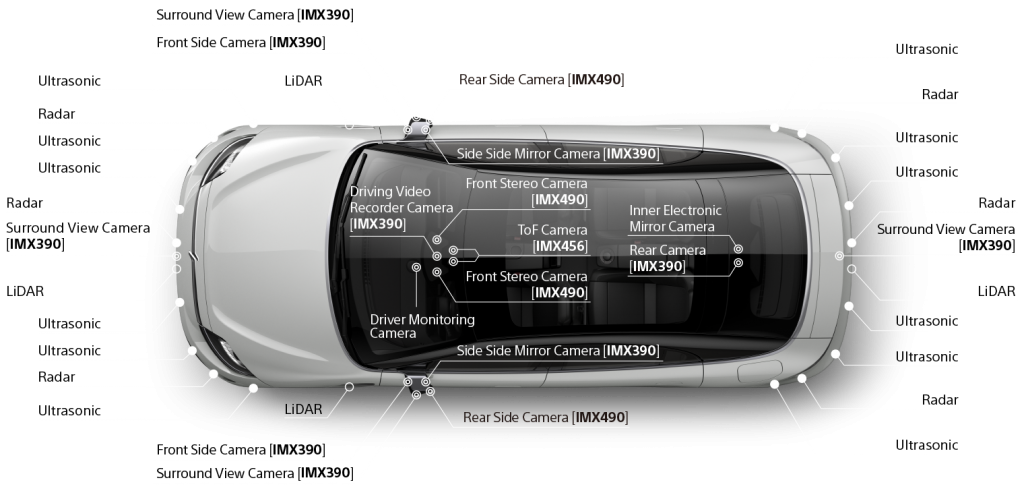 Level 4 full self driving though is currently stated to be the ultimate goal with this Vision S development. Meaning that this sedan would be drive itself without any human intervention, but will still retain a steering wheel that can be used to take control if and when the driver deems necessary.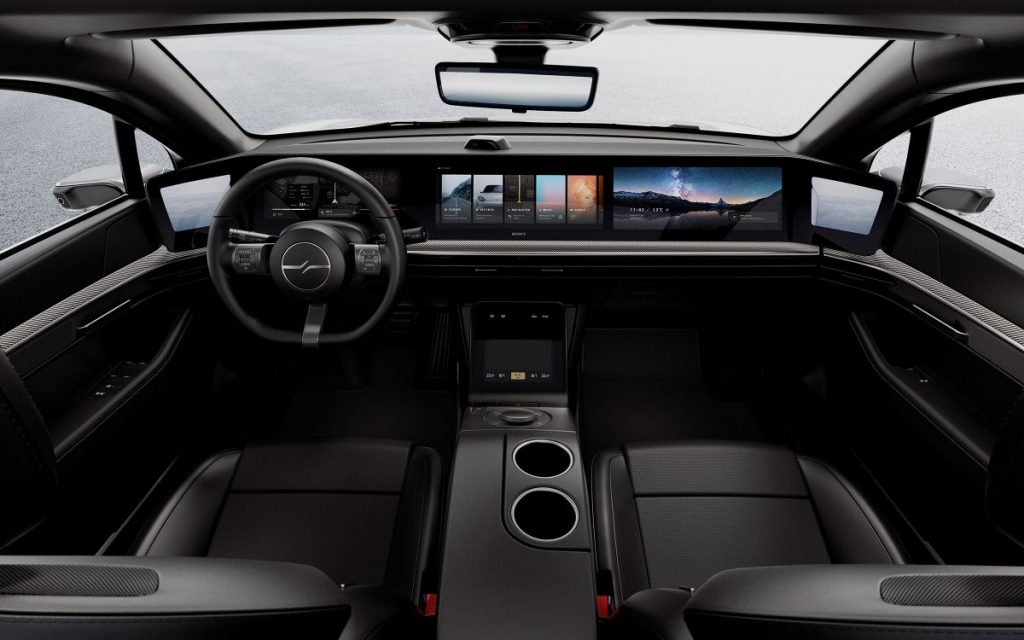 Aside from its 'Safety Cocoon', the Vision S will naturally also serve as a platform for Sony to develop its in-car entertainment offerings too. It is thus far unclear what is currently being tested within this prototype, but its initial concept announcement at CES 2020 has previously touted some cool stuff like a 360 Reality Audio system with speakers in each of the four seats' headrest.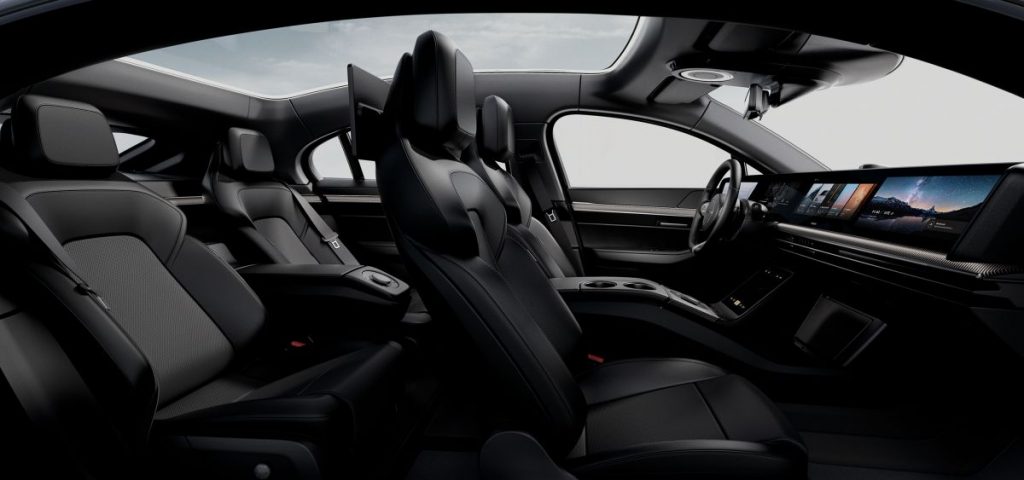 The spy shots also confirm that this prototype Vision S has retained its side-view cameras, which could then be reasonably extrapolated to say that this Sony sedan has kept its full-width display that stretches the entire width of the dashboard. It is expected too that the Japanese electronics manufacturer is working on its previously announced occupant-monitoring cameras here, as well as its own in-car voice assistant and 5G connectivity functionality.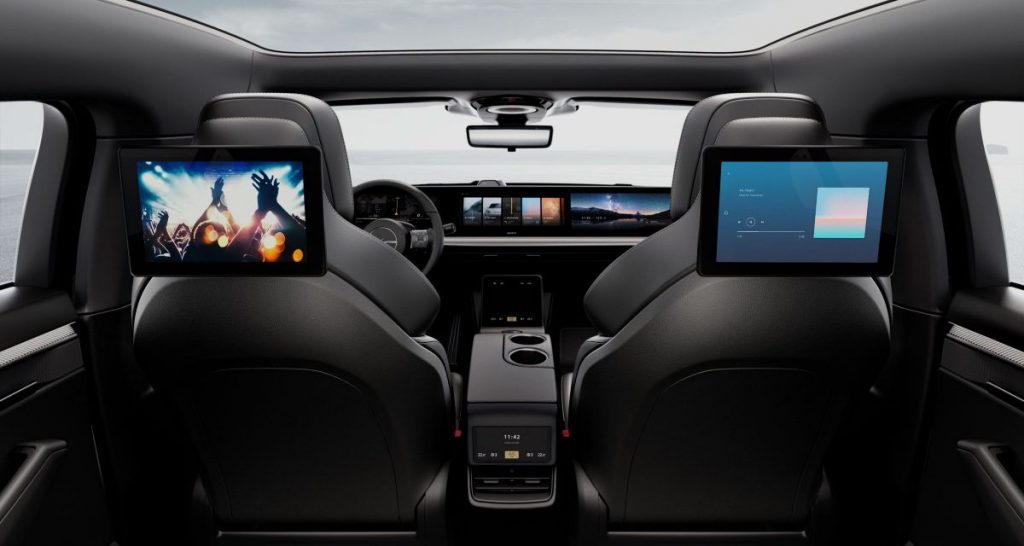 It is worth pointing out though to those who don't know that Sony ain't the only electronics giant that has ventured forth into the auto production realm. In fact, while both this Vision S and Apple's long-troubled EV are still in the will-they-won't-they phase at the moment, there is more than a reasonable chance that a Huawei or Xiaomi badged car could be bought in the foreseeable future.