Automotive
News
Come Catch The Smart #1 Launch Live Online At 4 PM On 21/11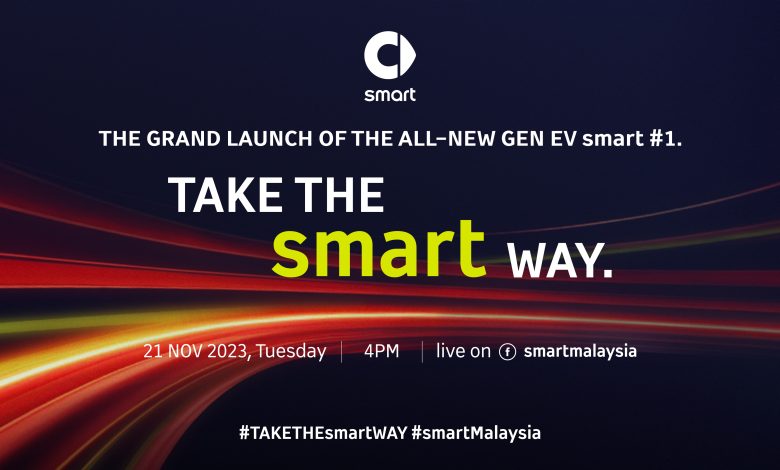 The local debut of the Smart #1 EV will be aired live on Smart Malaysia's official Facebook page. 
With the numerous announcements and perhaps even the odd display vehicle appearing at a number shopping malls, it might have seem to many that the smart #1 has already made its debut locally already. But apparently it isn't to be the case yet, as prices for this EV has remained elusive thus far.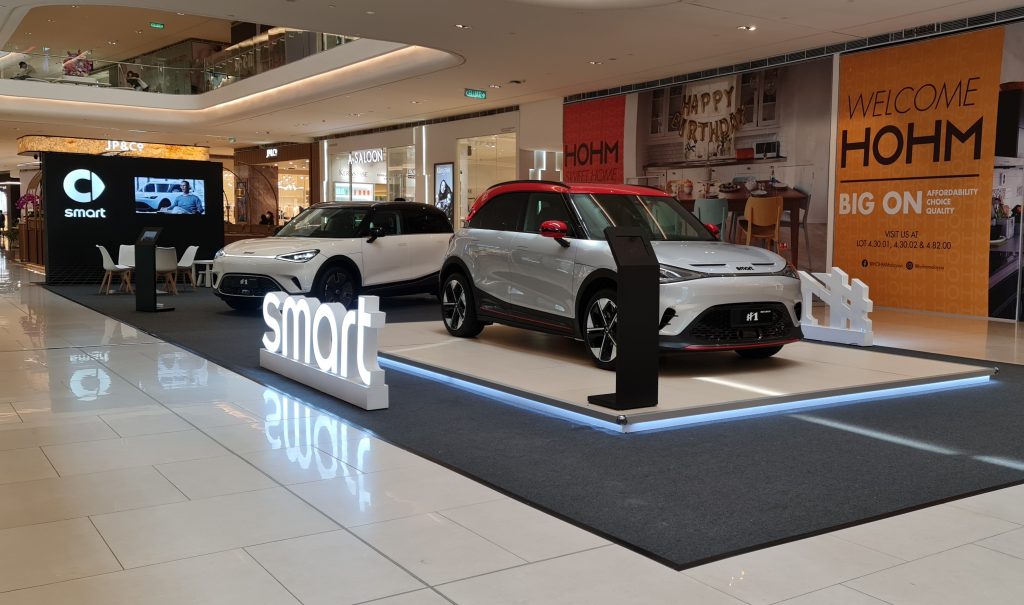 So for anyone interested in knowing how much these EVs cost in Malaysia, you'd be pleased to know that smart has just sent out invites to EVERYONE to attend its local launch online! This event will take place at 4:00 p.m on 21st November 2023 (Tuesday) on smart Malaysia's Official Facebook Page, with those properly interested being prompted to RSVP by clicking "Interested" on the event page here and stay tuned for exciting updates!
Now aside from the inevitable pricing details, smart Malaysia is currently also promoting for a team of experts to be on hand online to introduce the remarkable features and groundbreaking technologies about this new #1 EV. And just one final hook to get everyone to tune in, it is further hinted for there to possibly be the announcement of 'exclusive pricing offers and the All-Inclusive package' during the virtual event.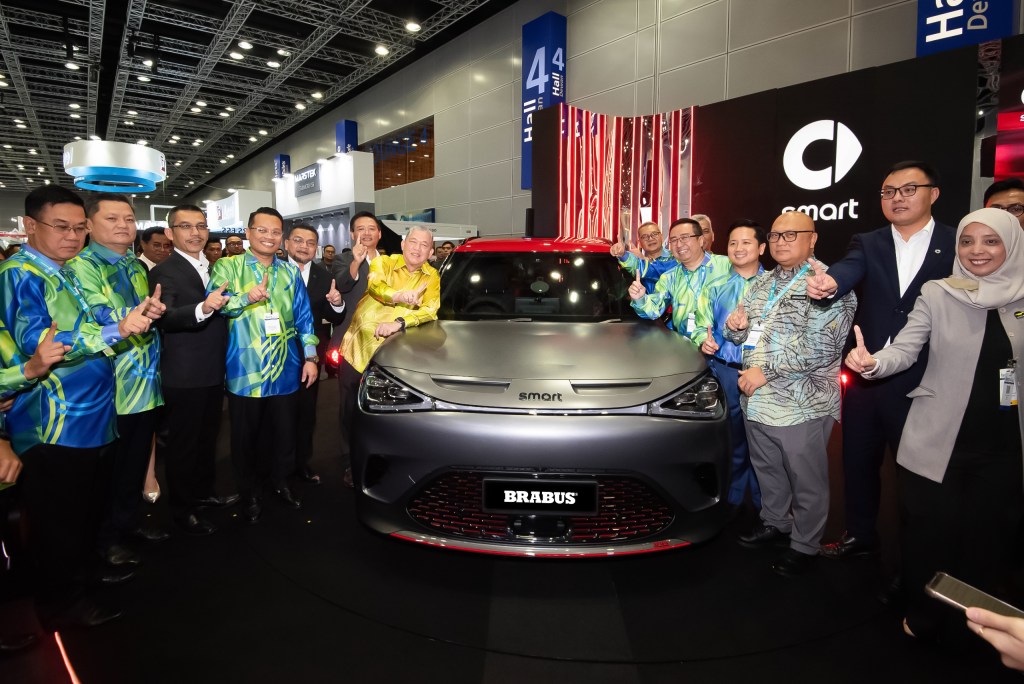 For those who may perhaps be working on said Tuesday and can't tune in live however, stay tuned to automacha.com and DSF.my for prompt live details regarding the launch of this new smart #1. For those meanwhile who still have no idea what exactly this EV is, below is just a few pertinent details worth knowing before the local debut of this Mercedes-Benz-Geely collaborative effort.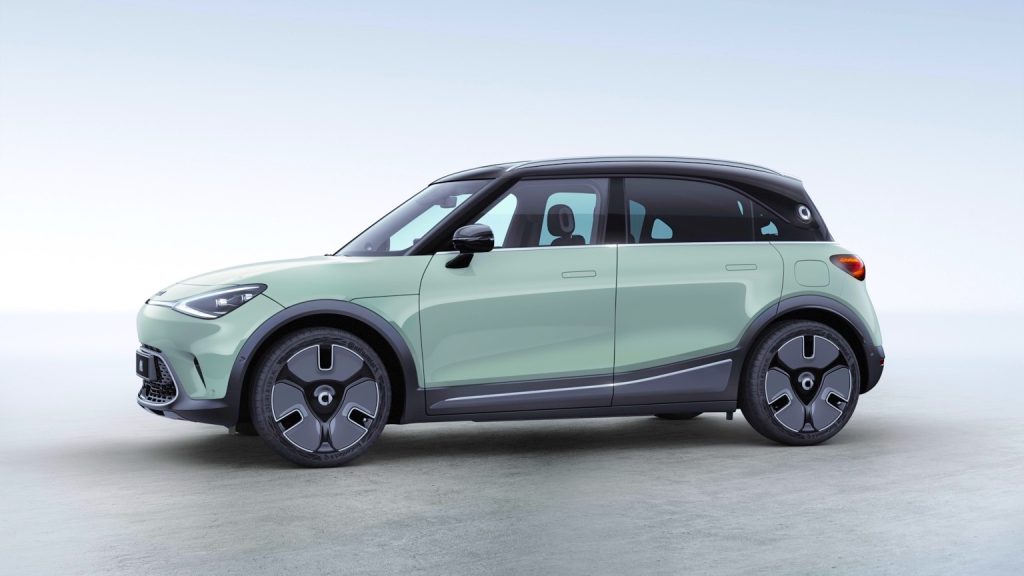 Having first made its global debut last year, the smart #1 is a compact 5-seat EV roughly the same size as a Perodua Ativa. Three variants of this compact e-crossover currently slated to arrive in Malaysia: Pro, Premium, and BRABUS. 
The lowest-tier Pro variant only features a 49 kWh LFP battery pack that is capable of a WLTP-claimed range of 315 km, while jumping up to the higher-end Premium trim nets a larger range of 440 km courtesy of a larger 66 kWh NMC battery pack. Both variants nevertheless feature the same rear-wheel drive layout, with the sole rear mounted motor developing 220 kW and 343 Nm of torque. 
Those who want a proper pocket rocket of an EV though should opt for the BRABUS variant, as dual-motor all-wheel drive variant that outputs a combined 315 kW and 543 Nm of torque will punt this compact crossover to 100 km/h from a standstill in just 3.9 seconds. This sporty trim, which incidentally makes its ASEAN debut over here, also nets a similarly racy interior, in addition to a healthy 400 km of WLTP-claimed range. 
In terms of kit for the lower-tier variants now, the Pro variant features a set of low-drag 19-inch alloys and a panoramic sunroof, with the Premium trim adding to it CyberSparksLED+ matrix headlights, an illuminated front grille in addition to a two-tone black-and-white interior instead of just the standard black cabin of its lower-tier counterpart.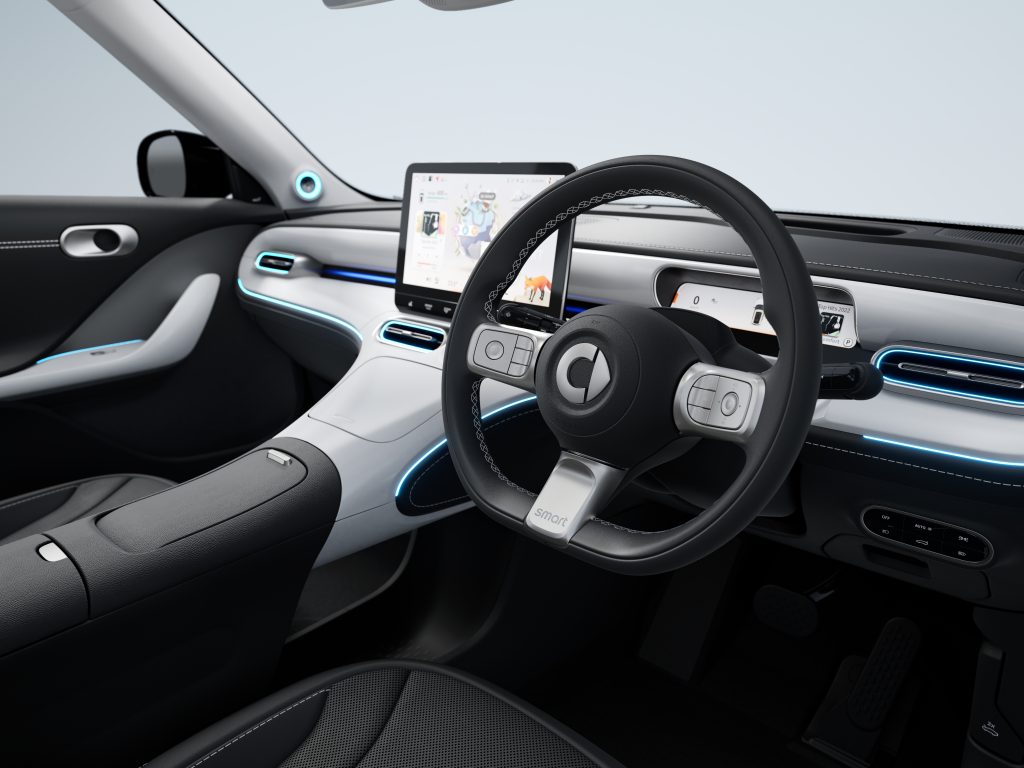 While pricing has not been announced yet, smart Malaysia has nevertheless previously stated that the price range of its #1 lineup will fall be within the RM 200,000 to RM 250,000 bracket. Interested parties could also have begun making bookings through the Hello smart App for RM 1,000, with the first 501 pre-order customers will also receive RM 1,001 worth of charging credits.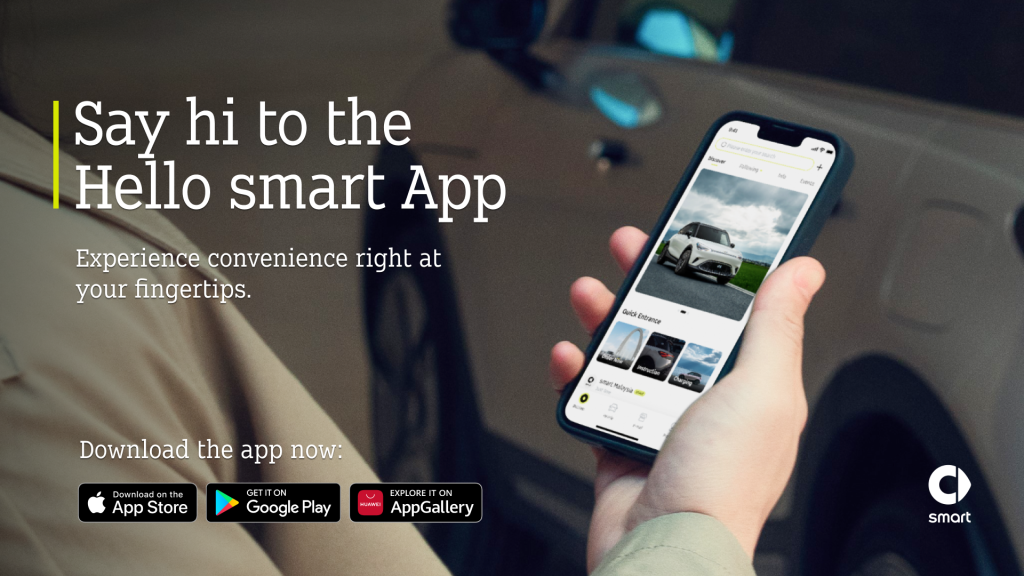 The #1 Pro is currently available in Digital White, Laser Red, Cyber Silver, Quantum Blue, and Future Green. In addition to the five original colours meanwhile, the smart #1 Premium also offers Atom Grey – Matte and Lumen Yellow. 
The BRABUS variant on the other hand offers a selection of seven different colour combinations. With the Radiant Red roof, there is the option of Atom Grey – Matte, Meta Black, and Cyber Silver exterior colors. For the Black roof instead, there is the selection Digital White, Laser Red, and Cyber Silver to choose from. Lastly, there is Atom Grey – Matte, which comes with an exclusive matte body-colored roof.