Automotive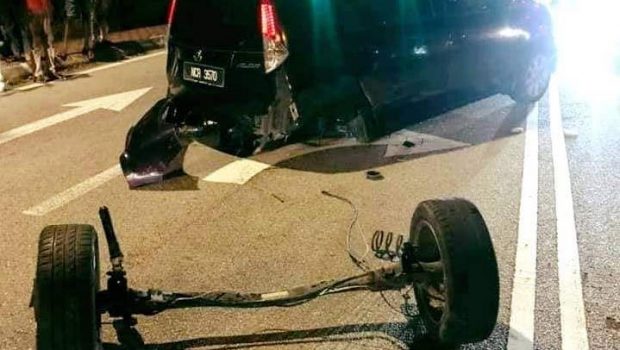 Published on March 12th, 2021 | by Joshua Chin
0
Perodua Alza Loses Rear Axle After Accident
Rather more worryingly, rear axles coming off Perodua Alzas are actually a rather common occurrence. 
A Perodua Alza was recently left without its two rear wheels attached to the car itself after having been involved in an accident. More specifically, the entire rear axle of this Malaysian MPV looks to have broken clean off from the car as a result of this incident. 
Occurring on Jalan Tampin-Seremban in front of SMK Tunku Besar Tampin at around 9.30 pm on Wednesday night (10th of March), this rather bizarre lost of the Alza's rear axle assembly was the result of the Perodua having been sent into a spin after an oncoming Proton Exora accidentally grazed its front right corner.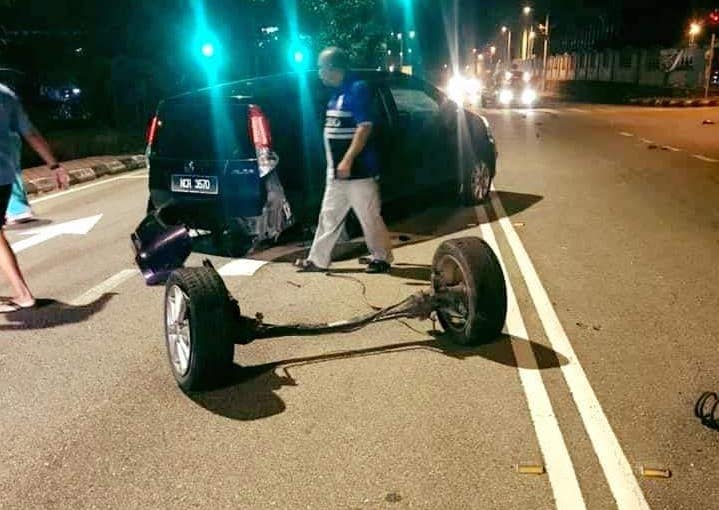 According to Tampin District Police Chief, Superintendent Anuwal Ab. Wahab, preliminary investigations revealed that the college student behind the wheel of the Proton MPV had apparently swerved into the oncoming lane in an attempt to avoid hitting an animal that was crossing the road at that moment. This therefore has lead to the ensuing chain of events that was detailed above. 
Fortunately, the occupants of both these vehicles involved in the accident managed to walk way unharmed. The passenger of the Exora though was taken to Pantai Hospital in Melaka for further treatment after complaints of dizziness having hit their head on the dashboard during the crash. 
As for vehicular damage meanwhile, there has been no word on the extent of the damage on the Proton. Nevertheless, the Alza's rear axle lying a couple of metres away from the torn remains of its rear bumper appears to be the most significant damage inflicted as a result of the coming together between these two vehicles. 
Now speaking more about Alzas losing rear axles, this phenomenon is remarkably not the first time it has happened. In fact, there has actually been quite a number of reported cases where the rear two wheels on these Perodua MPVs are to be found not attached to the car they belonged to anymore.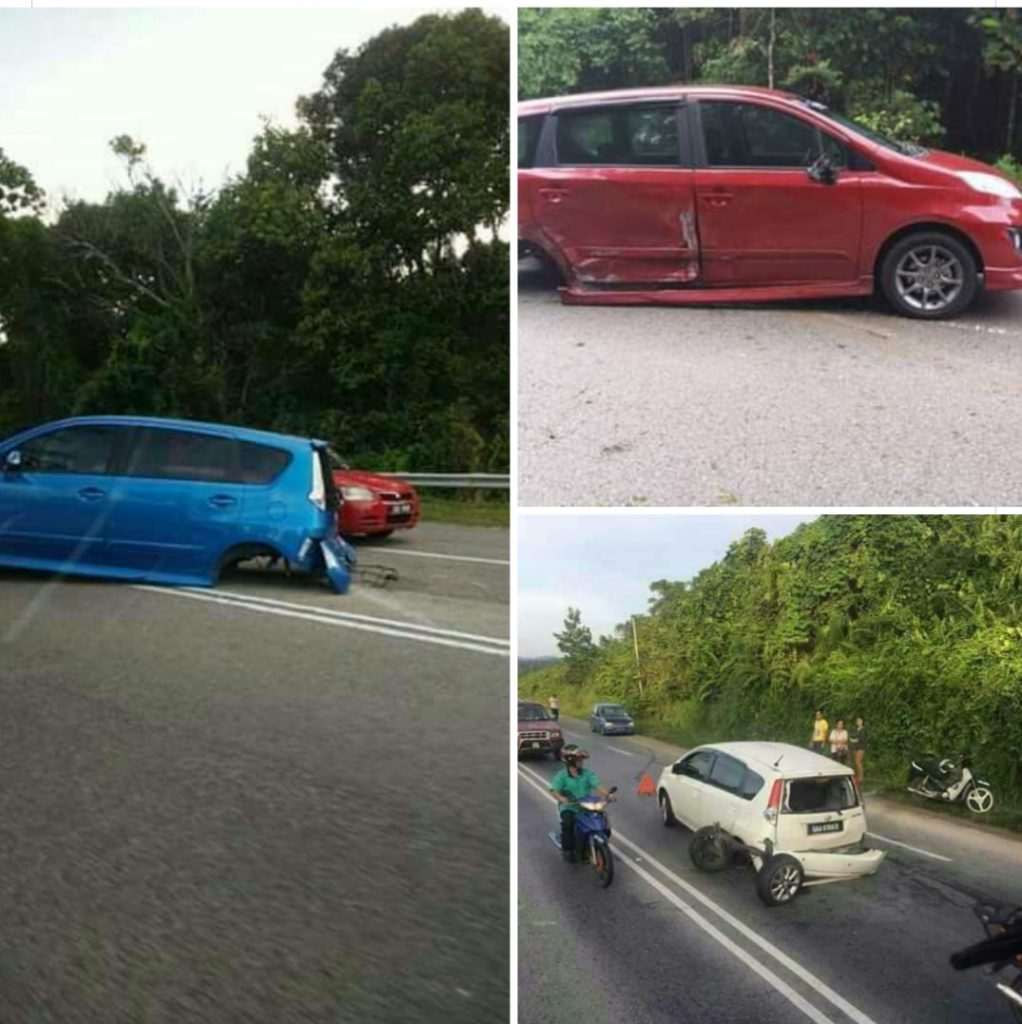 At this point, it is perhaps worth highlighting that in response to these prior incidents, Perodua had released an official statement claiming that there has been 'no reports of axles coming off while [the vehicle was] being driven'. They have however admitted that there have indeed been cases of axles separating from the chassis during 'high-impact collision'.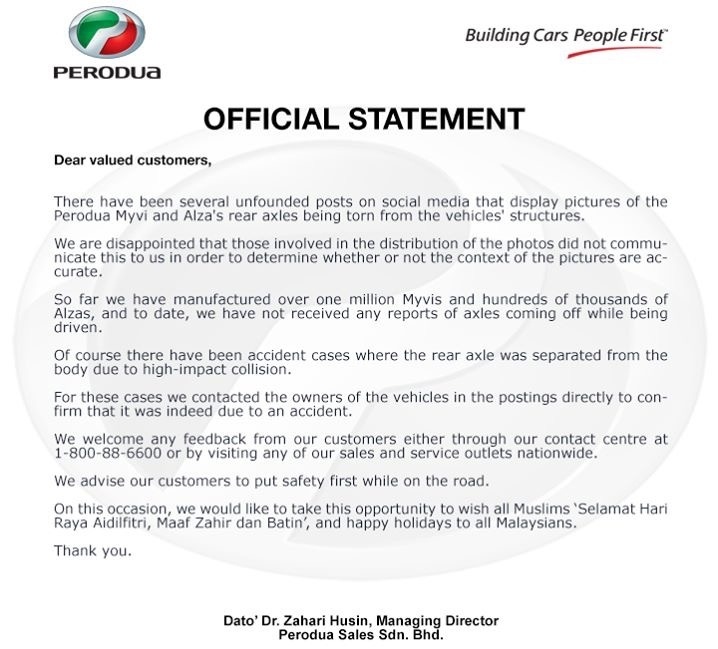 So then it does beg the question then as to whether or not this spin by the Alza is to be considered a high-impact collision. More to the point actually, shouldn't these axles be able to withstand these high-impact forces of a collision without shearing off in the first place?