Automotive
News
Dacia Spring Electric Debuts In France From Just RM 60k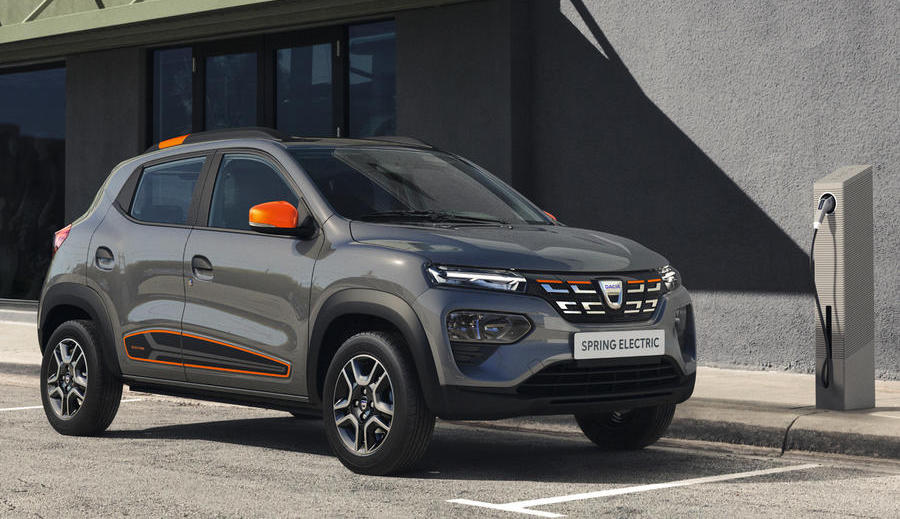 This all-electric Dacia SUV boasts to be the most affordable EV currently on sale in Europe. 
Dacia has recently announced the launch of its Spring Electric compact crossover. A car which has gained a significant amount of attention by being the cheapest new all-electric car currently on sale in Europe, starting from around €12,400 (RM 60,000) in France once EV adoption subsidies have been accounted for.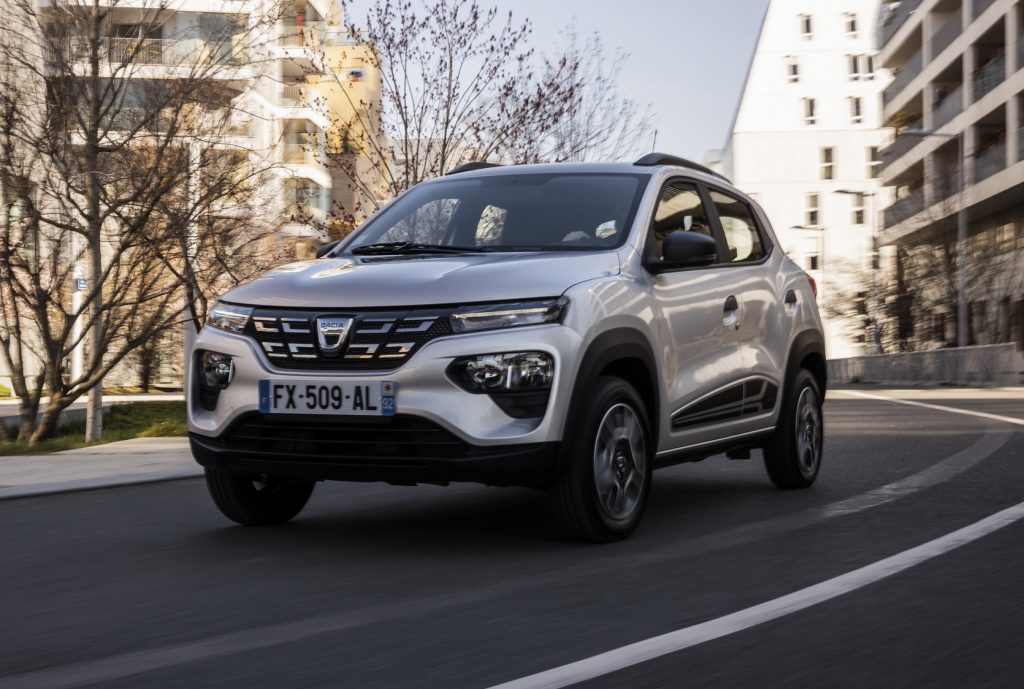 Now with batteries being so expensive and this Spring Electric being so cheap, one might reasonably wonder how did Dacia manage this incredible feat of production. Or perhaps more cynically, where has the corners on this new EV been cut? 
Well to answer that question, it has certainly not been cut from the EV capabilities as the small Dacia crossover still has quite a healthy all-electric range of 305 km in the city and 230 km combined on the WLTP cycle from its 26.8 kWh battery pack. Charging times for the Spring Electric are reasonably impressive too as the Spring Electric is compatible with a CCS DC fast charging of up to 30 kW, which equates to a 0-80% top up in just under an hour.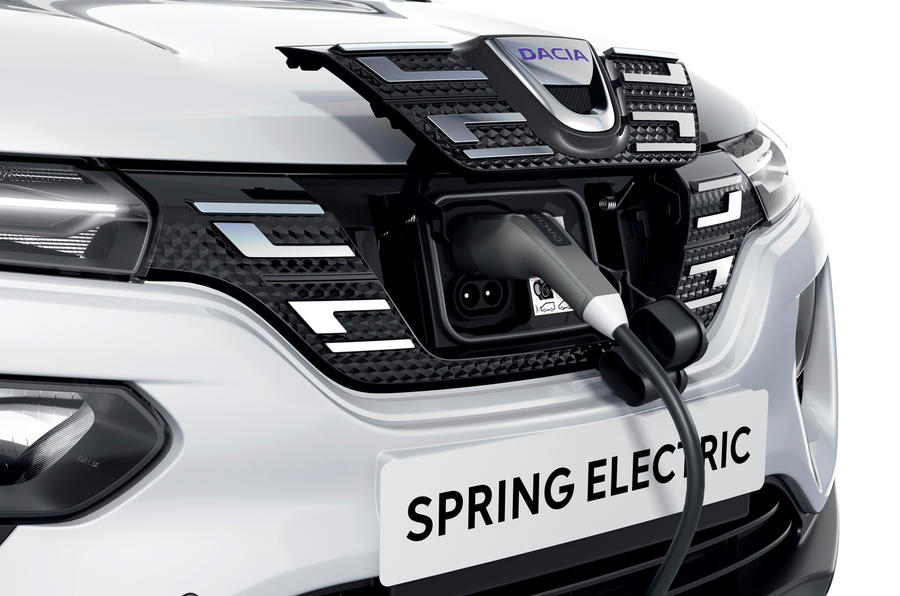 Moreover, while the interior design and quality of this four-door Dacia compact crossover may be a tad bland and plasticky, there is nevertheless more than enough room for 4 within, as well as a generous 300 litres of boot space (600 litre with rear seats folded down) and a 23 litre frunk for added practicality. To add to that, there is also quite a surprisingly generous amount of interior equipment that comes as standard with the Spring Electric.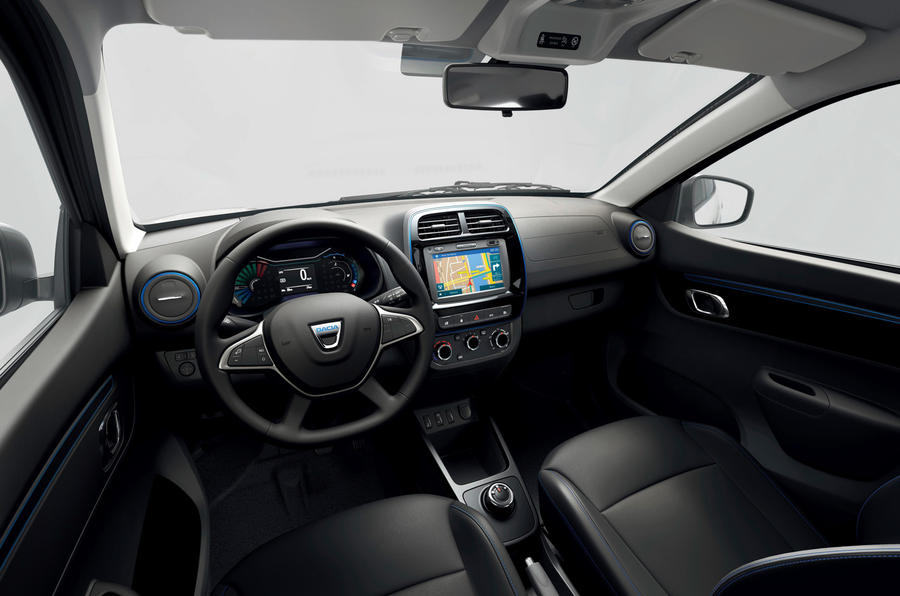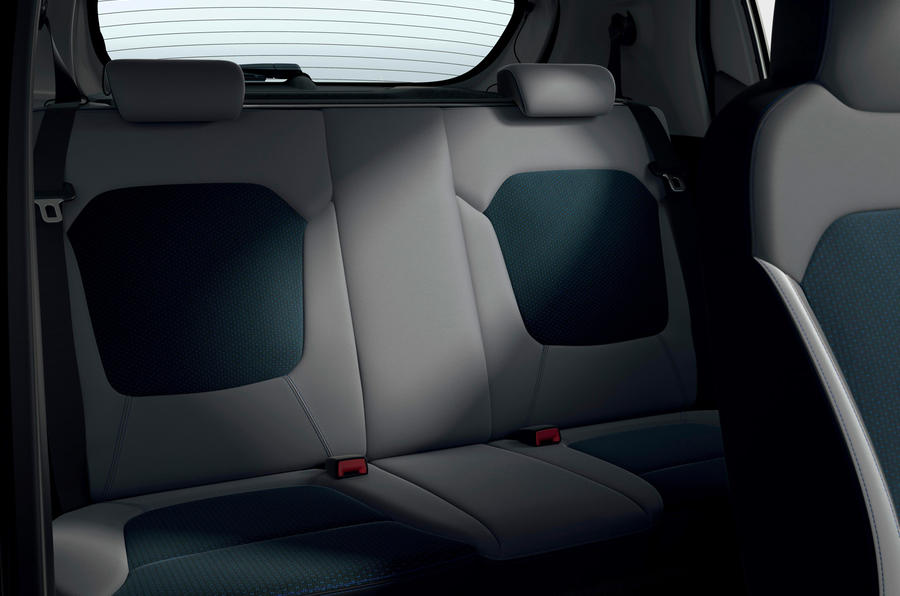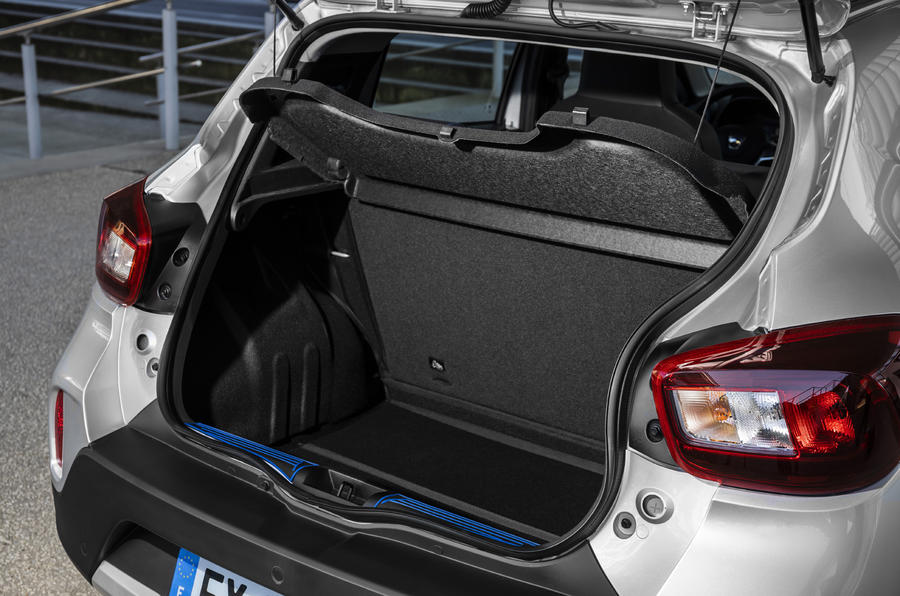 Available in two trim levels: Comfort and Comfort Plus, the former brings with it air conditioning, a 3.5-inch media display with Bluetooth, a USB port and cloth upholstery as standard. The latter meanwhile adds a 7.0-inch central infotainment touchscreen with Apple CarPlay and Android Auto integration, leatherette upholstery with blue stitching, an orange-themed interior accent pack and metallic exterior paint.
On the topic of the exterior and its styling, the new Spring Electric doesn't look half bad with its chunky crossover aesthetics. Sure it may look a bit like a Renault, but this is because Dacia itself is in essence the cheap and cheerful offshoot of the French automaker.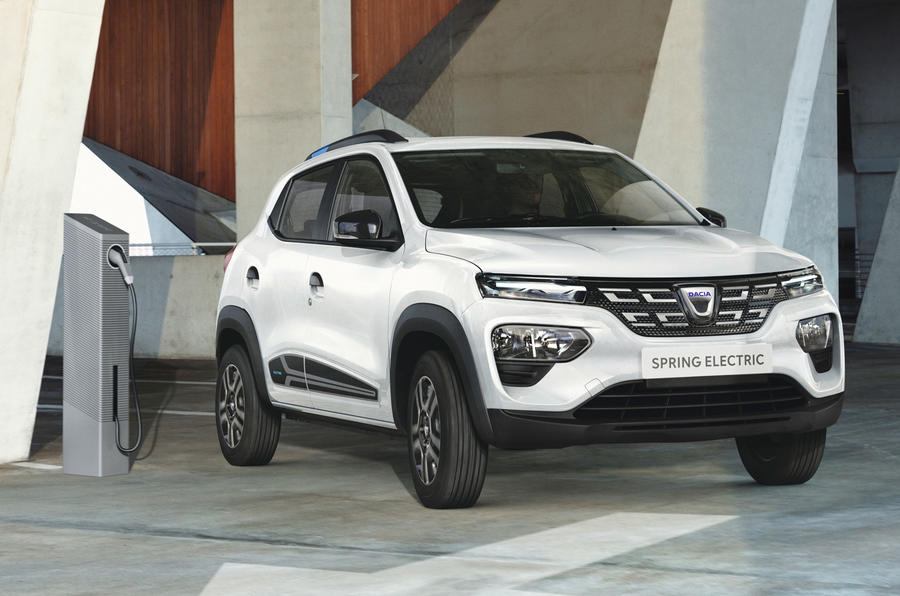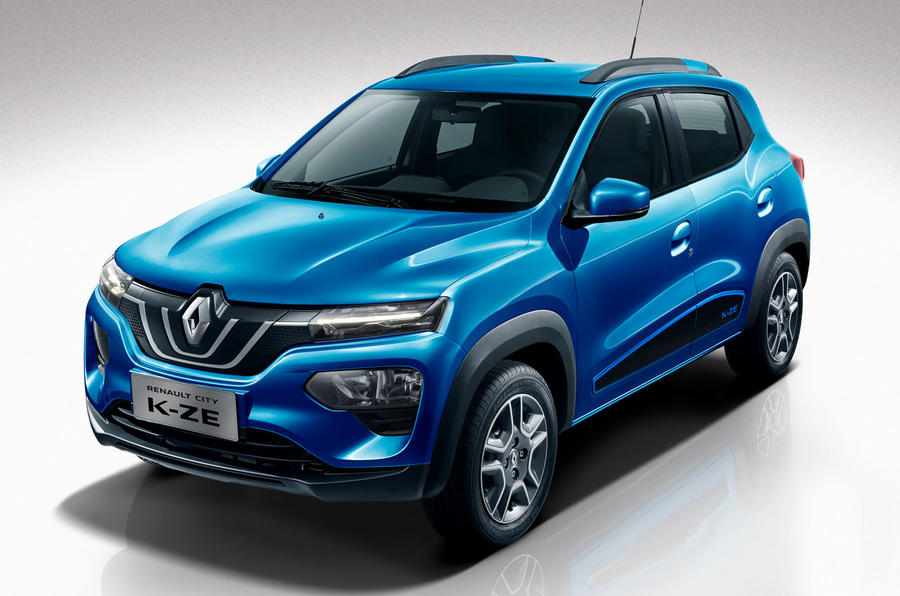 Having said that, some more observant readers might notice that this Spring Electric looks exactly like another Renault, the Chinese-market City K-ZE. That is of course no coincidence as this Dacia is actually just European rebadged version of this other EV. In fact, this all-electric compact crossover is actually made in China before it is exported for sale in Europe. 
This is not really such a bad thing of course, as the economies of scale is one of the main factors that are behind the immensely low price of the Spring Electric. What is perhaps a bigger black mark against this Dacia though is its performance.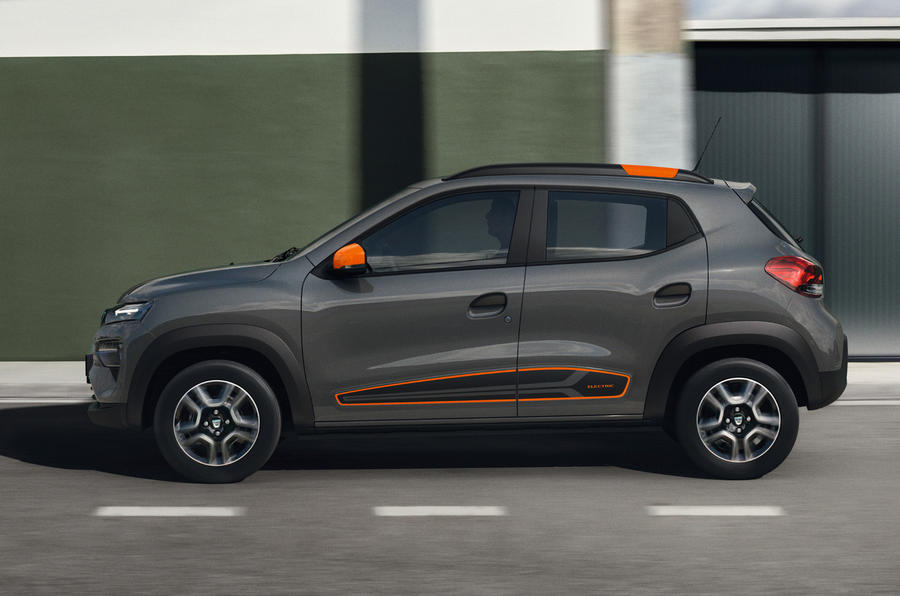 Despite its fast charging times, the Dacia isn't exactly fast on the road because its electric motor only develops a paltry 45 hp and 125 Nm of torque. This therefore means that the Spring Electric has an official 0-100 km/h time of a glacially slow 19.1 seconds, and a top speed of just 125 km/h.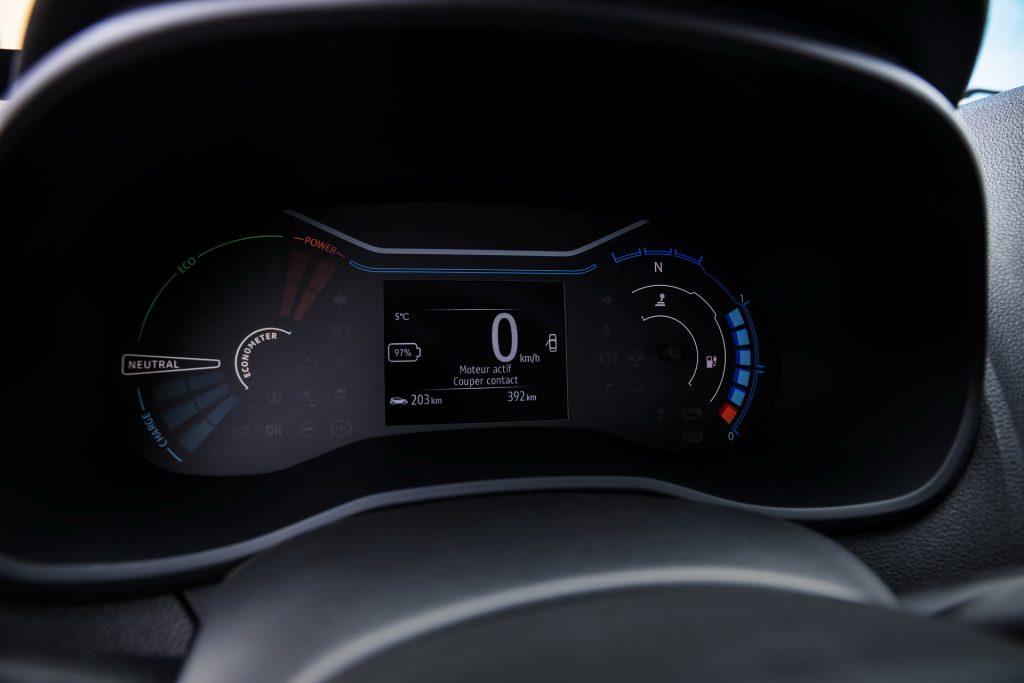 Then again, the Spring Electric was primarily designed for urban use, so its 0-50 km/h time of 5.8 seconds is perhaps a better metric of performance. It is perhaps also worth highlighting at this point the Dacia's fantastically tiny 4.8 metre turning circle, which makes it perfect for negotiating tight city streets.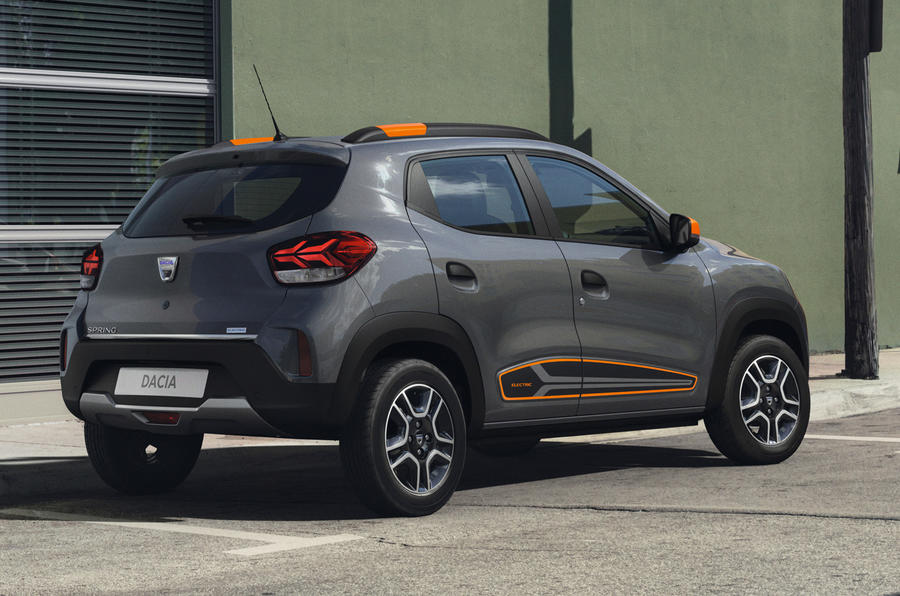 Order books for the Spring Electric is set to open in select European countries beginning from the 20th of March. This will soon be followed up by a car-sharing specific Spring Business version soon after with added hardware to facilitate smartphone localization and remote unlocking, as well as a N1 approved two-seat commercial variant called the Spring Cargo that will arrive in early 2022.