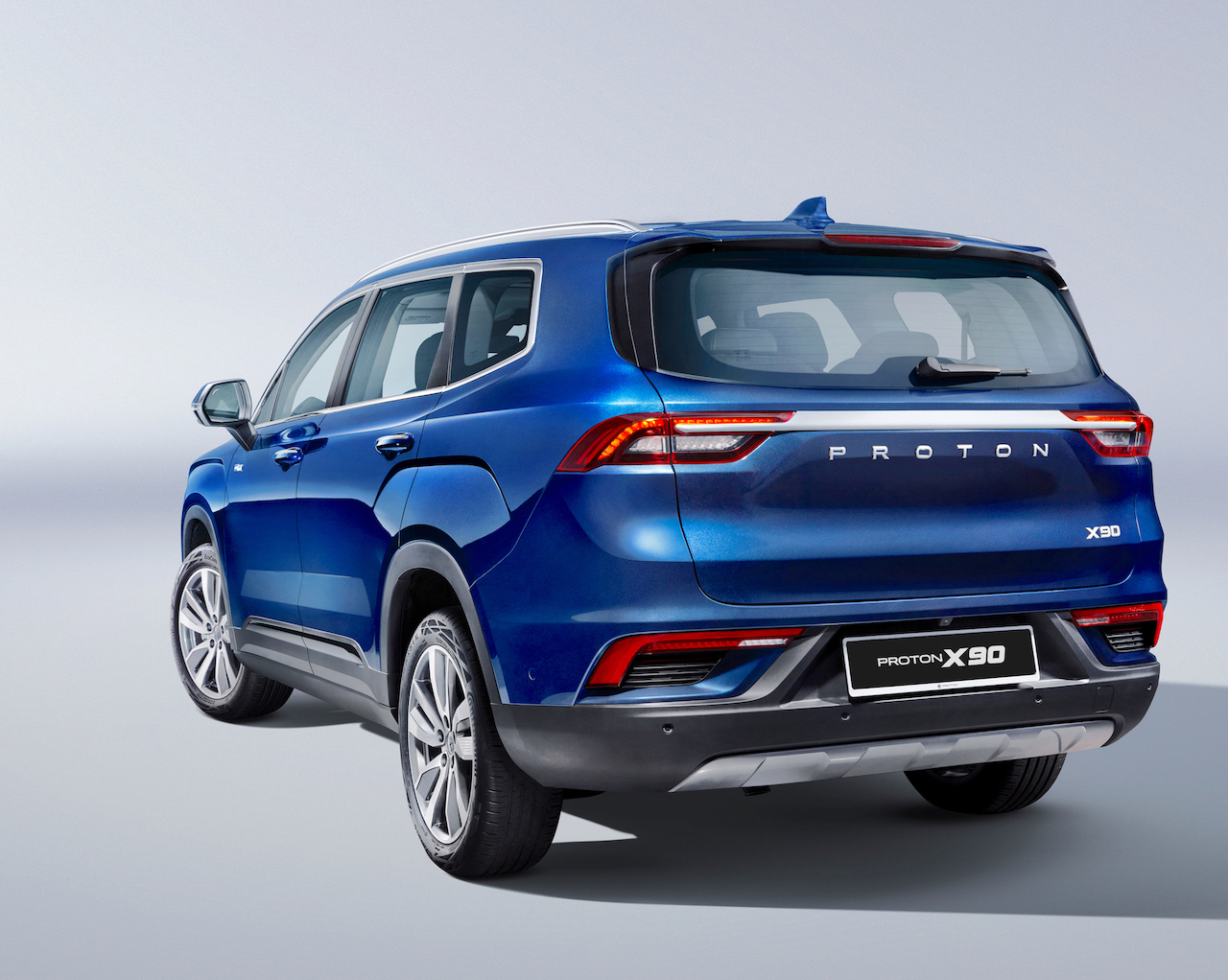 This X90 will be officially unveiled with its selling price in the coming weeks.
Once a struggling automotive brand, PROTON today is a sales success. The success story comes from two models from Geely Auto.
The local assembled Proton X70 which arrived almost 4 years ago and the Proton X50 which is just two years old.
To take the sales success further, Geely Auto has shared their Geely Hao Yue which is a 7-seat D-segment SUV for Proton to build in Malaysia for local sales and also export to Pakistan and South Africa to start.
Designed to compete head on with the Toyota Fortuner, Mazda CX-8 and Nissan X-Trail, the  X90 will probably be priced around RM138,800 which will give a huge price edge over the Mazda CX-8 which is priced around RM180k or the Nissan X-Trail which is priced from RM140,888.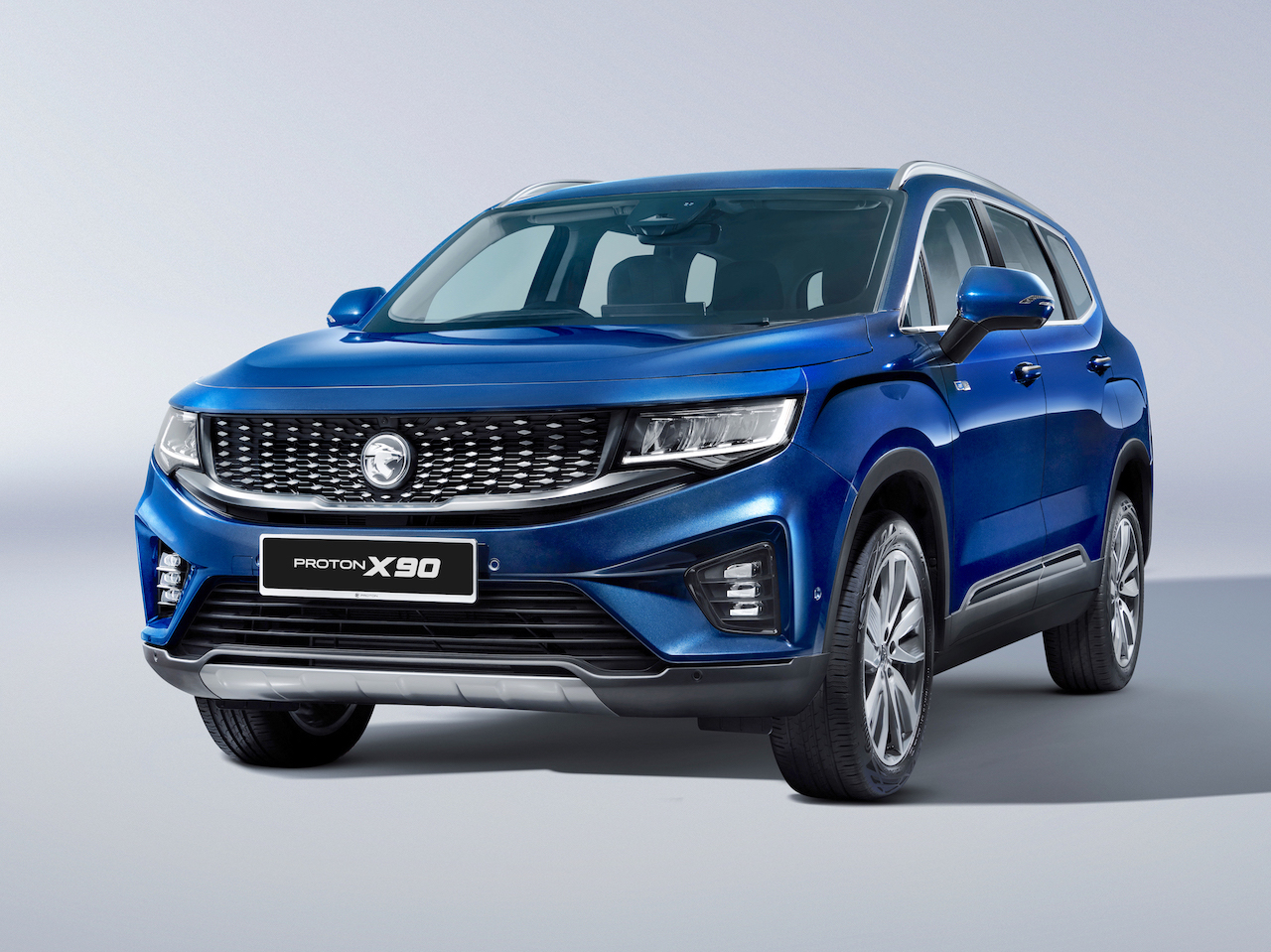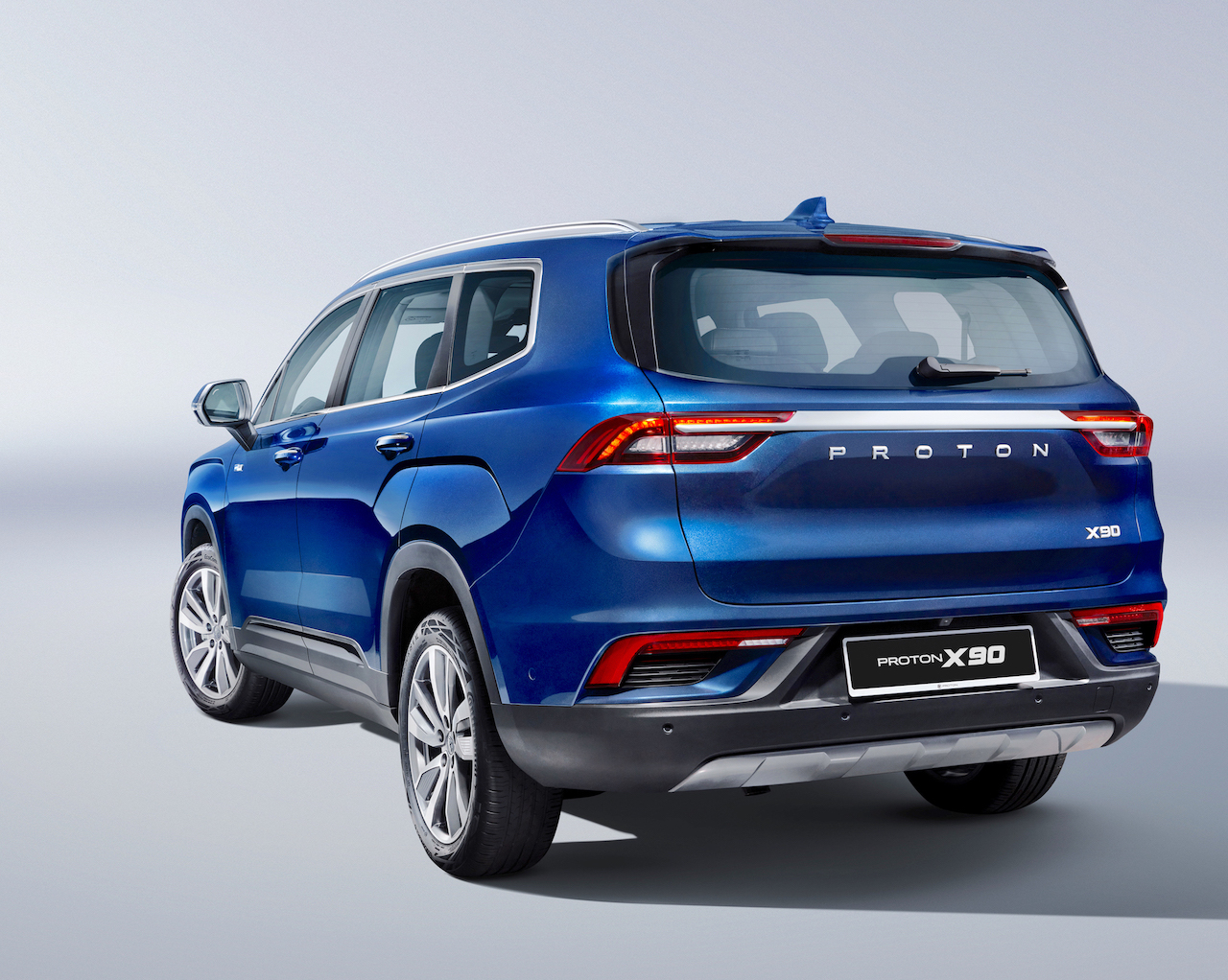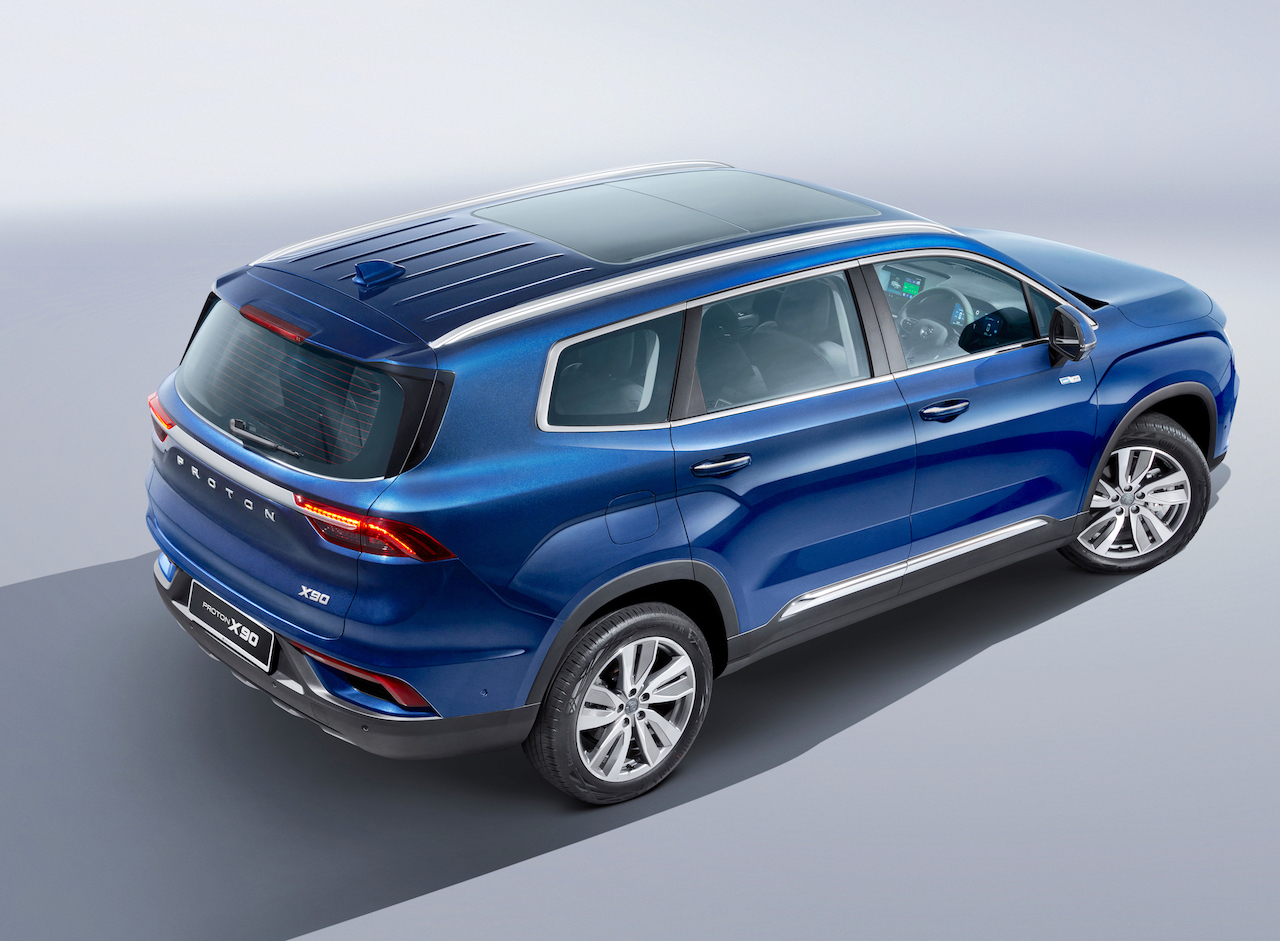 A Premium Modern Family SUV that is designed to empower
The PROTON X90 is the third X-series model from PROTON, the SUV market leader by sales in Malaysia. Assembled at PROTON Tanjung Malim alongside the PROTON X50 and PROTON X70, the PROTON X90 is also a testament to the company's commitment to supporting the local automotive industry by introducing new technologies to the ecosystem.
Available in four variants ranging from Standard to Flagship, PROTON's largest SUV offers space and versatility with not only a 7-seater configuration but is also available as a 6-seater featuring individual chairs for the second row. The new model's muscular silhouette highlights the latest evolution towards a premium design identity.
The redesigned Ethereal Bow flowing between the headlamps frames a newfound premium aura, creating a strong and harmonious look that is sure to impress.
The grille is equally stunning, featuring diamond shapes inspired by songket patterns, exemplifying infinite movement, and upon closer inspection reveals distinctive repeating patterns of the Infinite Weave.
This evolutionary Design DNA was inspired by Malaysian craftsmanship and rich cultural heritage. (below we share 4 pictures of Geely's original version of this 3 row SUV)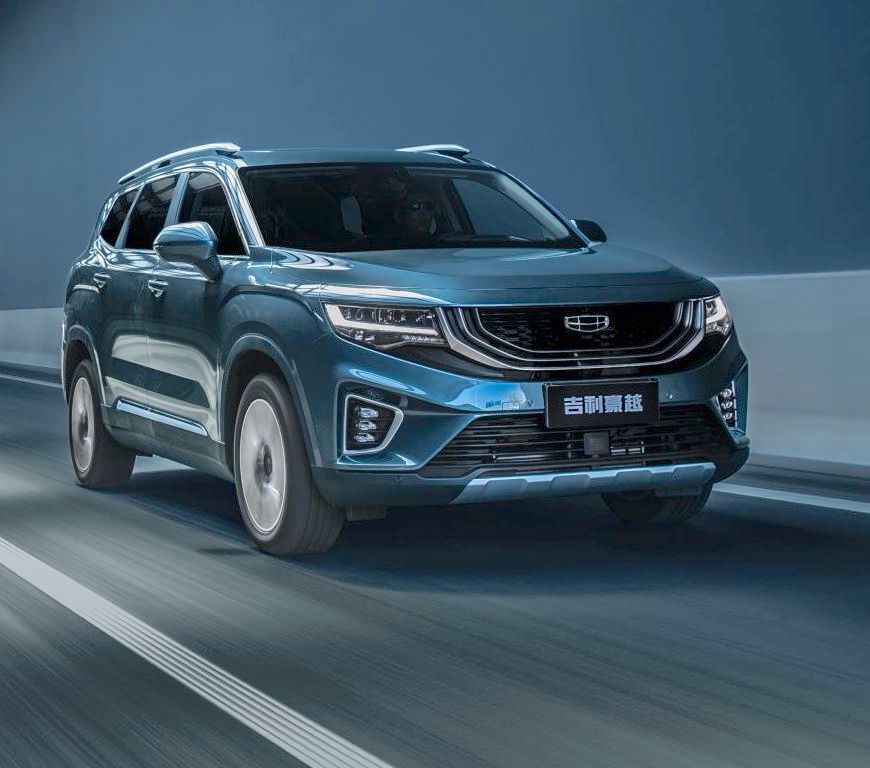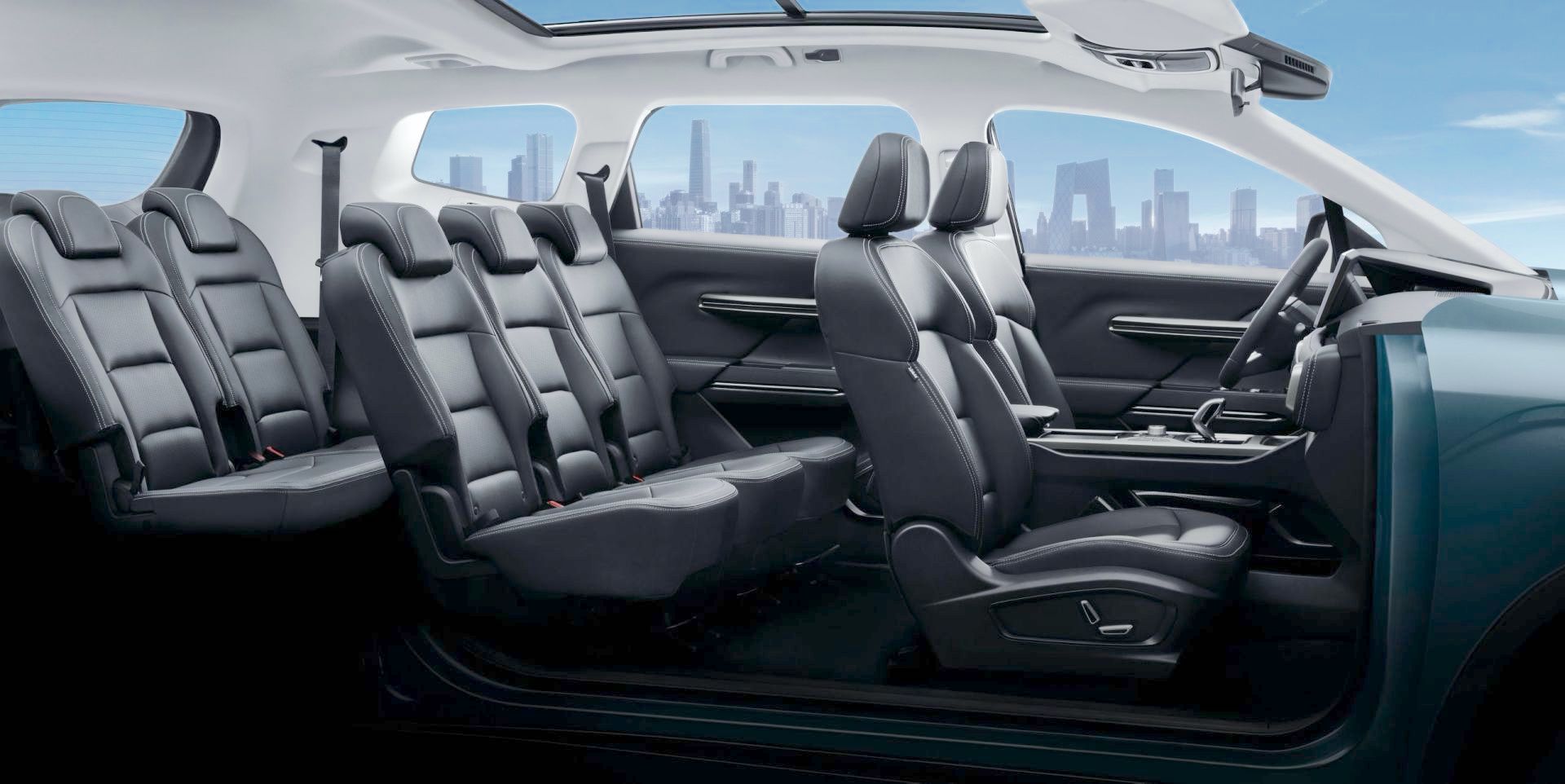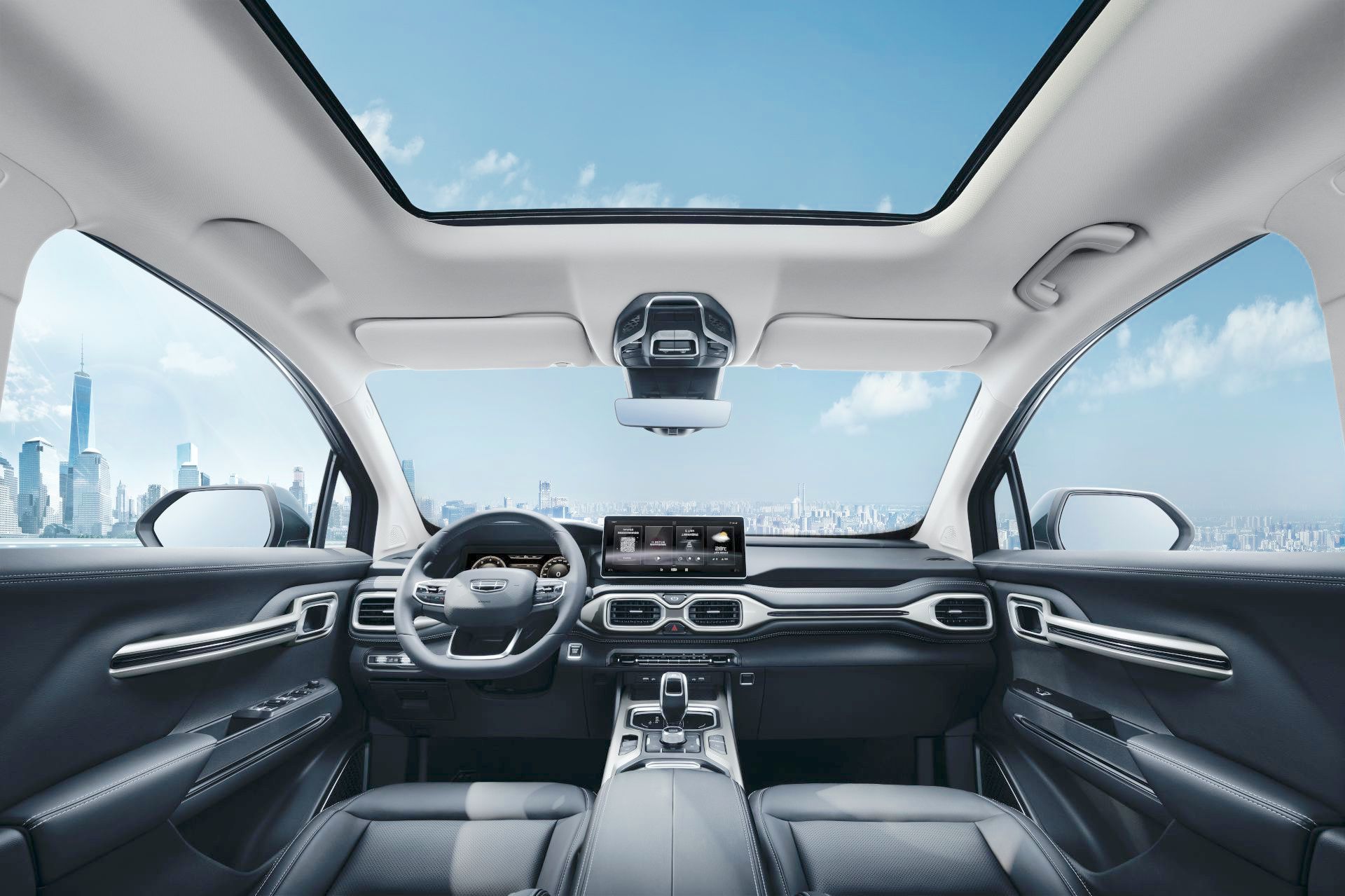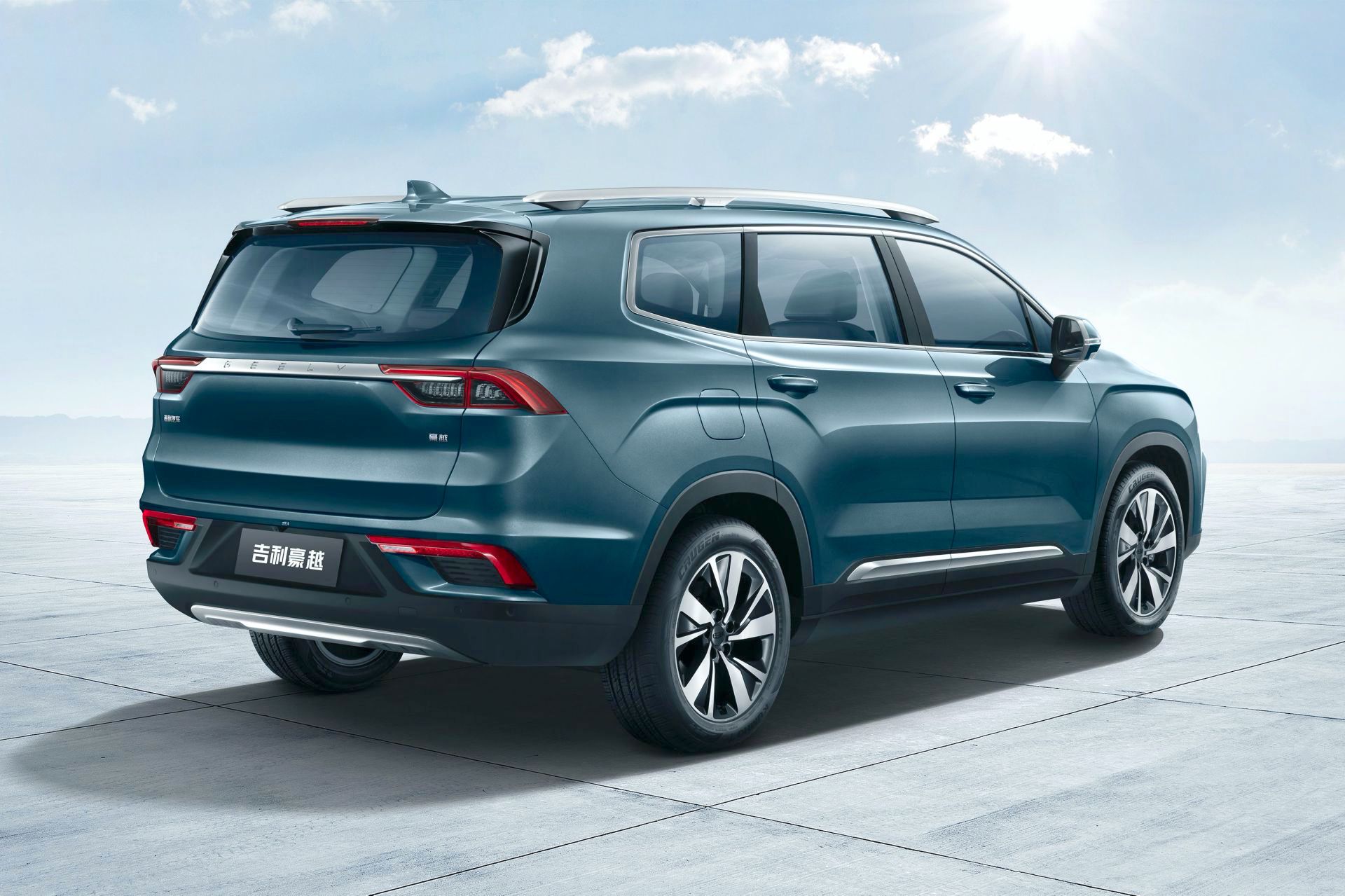 New safety features on the PROTON X90
In addition, safety is at the top of the list for this model as it comes equipped with new features such as Rear Cross Traffic Alert (RCTA) which detects approaching vehicles while reversing using the rear radar sensor, Rear Collision Warning (RCW) which alerts driver on potential rear-end collisions and Traffic Sign Information (TSI) which detects and displays road signs.
The PROTON X90 is the brand's first vehicle equipped with these intelligent safety features.
The SUV also boasts a 10-inch LCD meter combination, providing an easy-to-read and intuitive digital user interface. The infotainment unit in the flagship variant of the PROTON X90 features a 12.3-inch display unit, with the powerful EO2 processor.
This is the largest and most advanced unit available in PROTON vehicles to-date.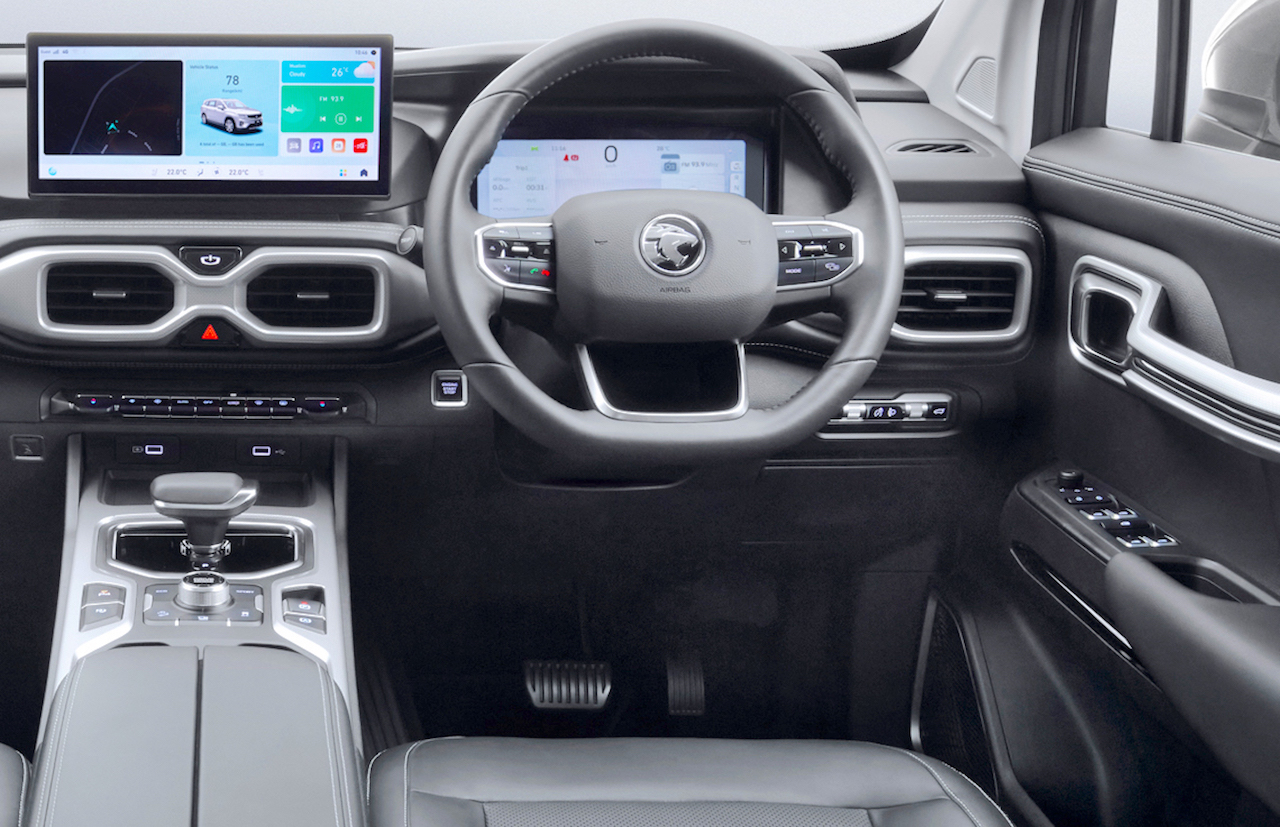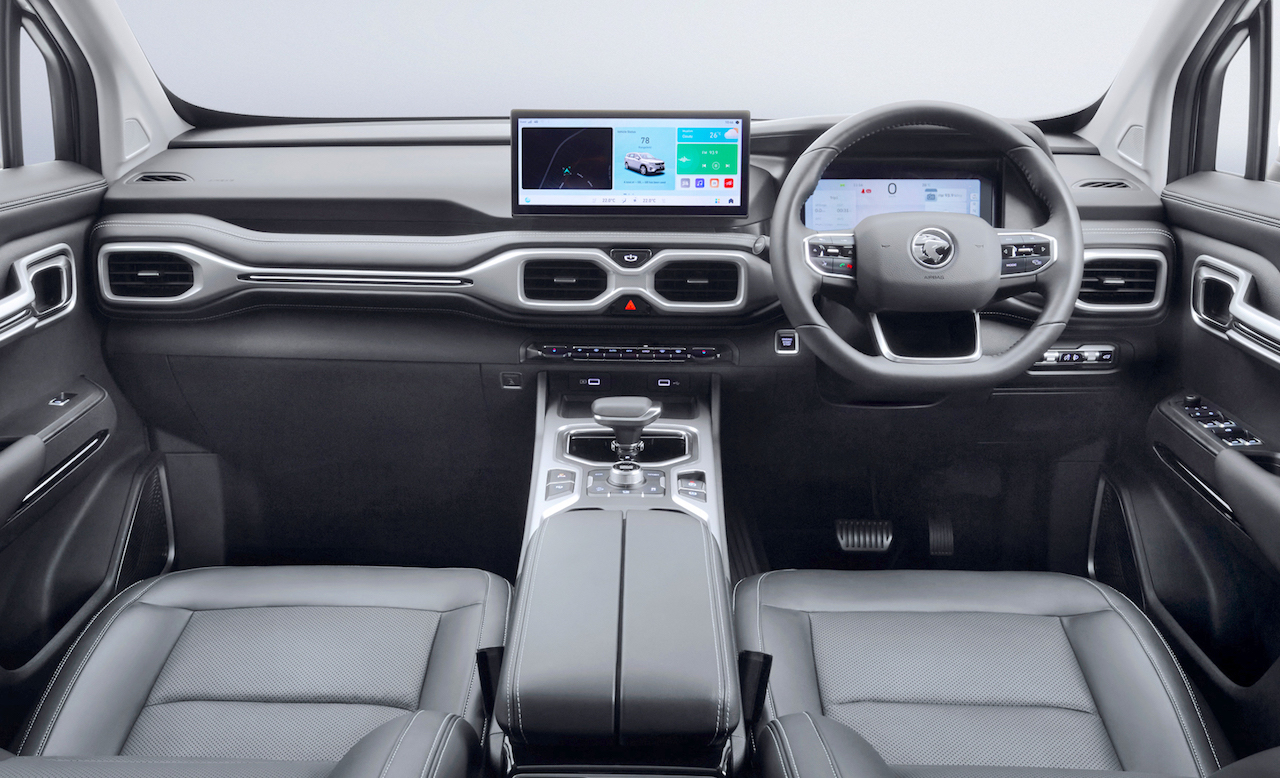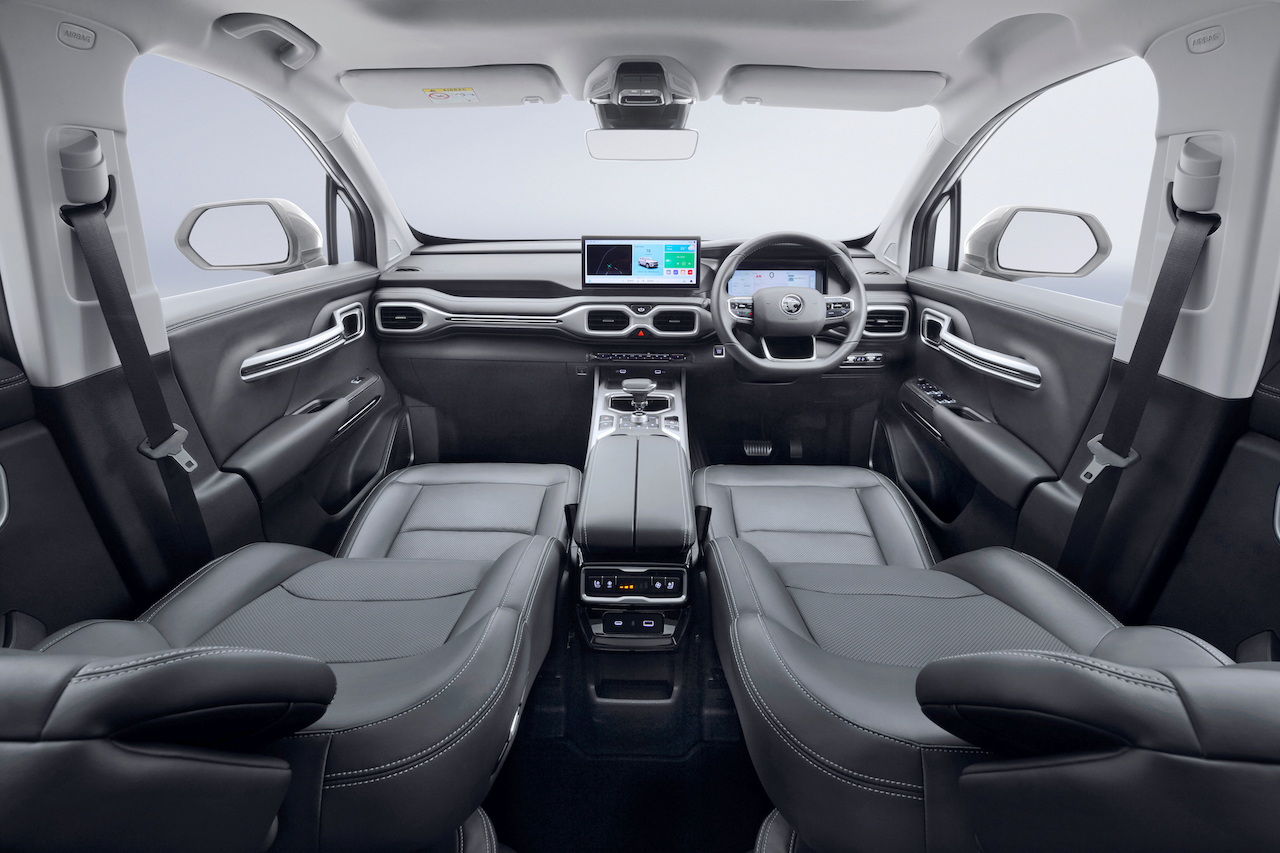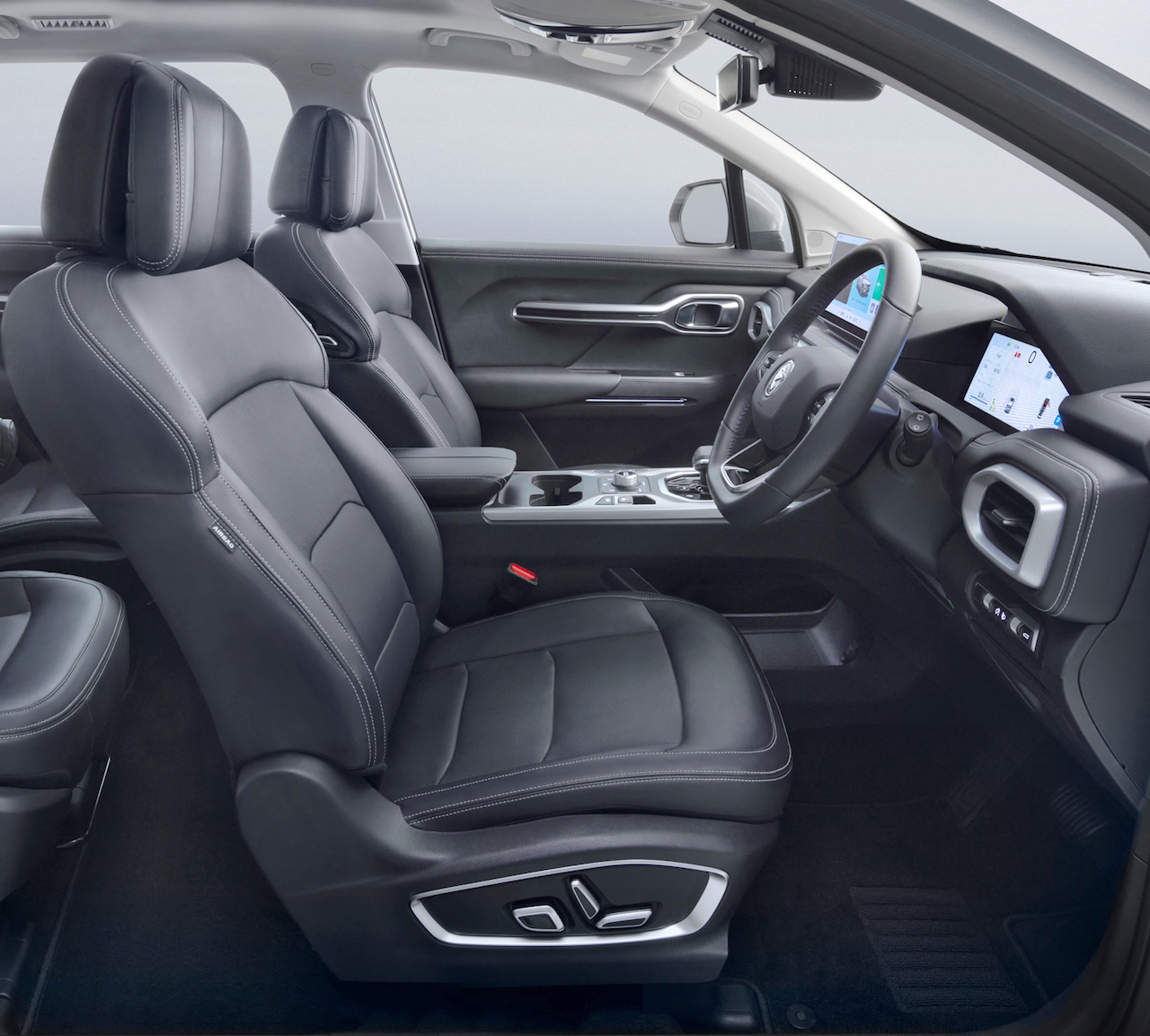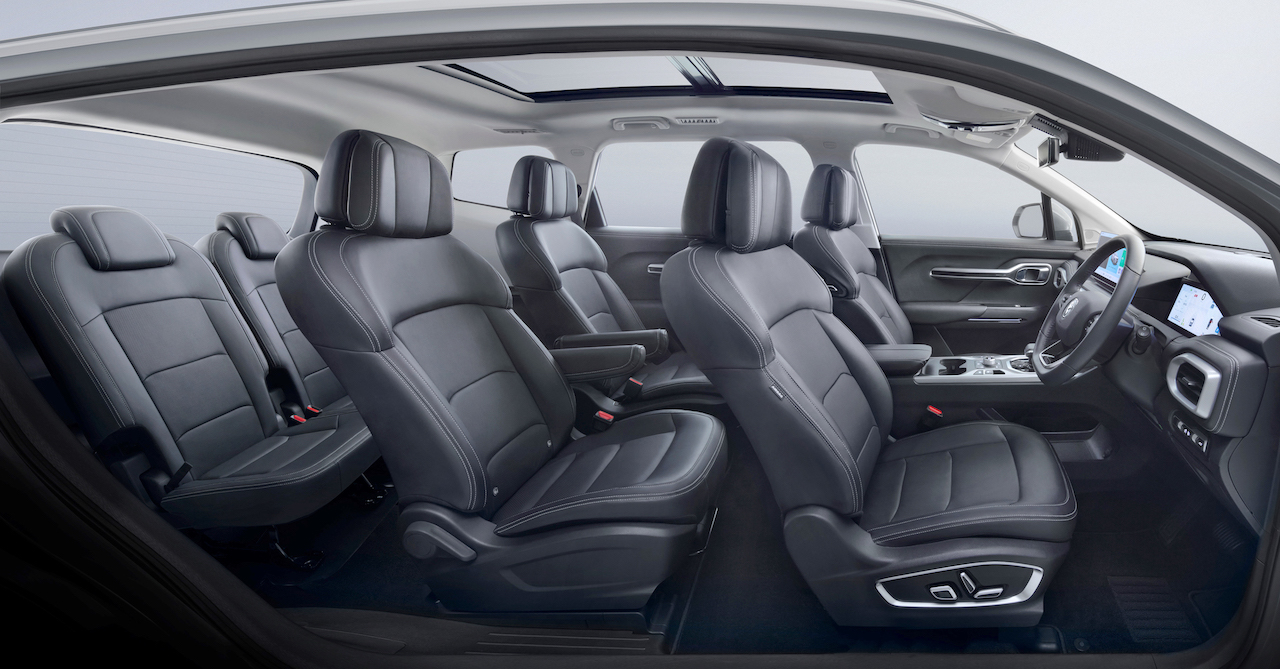 48V EMS System – PROTON's electrification journey begins here
The PROTON X90 combines cutting-edge technology with impressive performance to deliver a seamless and dynamic driving experience.
At the heart of this vehicle is the innovative 48V Electric Motor Synergy (EMS) System that seamlessly integrates six key components, including the 48V Belt-Starter Generator (BSG) motor, the DCDC Converter, the 48V Lithium-Ion Battery, the Battery Management System, the Recuperation Braking System, and the Hybrid Module Control System.
This powerful system not only enhances fuel efficiency and lowers emissions but also delivers additional power and torque for improved performance. It is a sustainable vehicle that offers exceptional performance with eco- friendliness at its core, featuring effortless acceleration, easy overtaking, and seamless coasting.
Thanks to the impressive powertrain with the 48V EMS System and the award-winning 1.5L TGDi engine, the PROTON X90 delivers a combine output of 190PS and 300Nm. The 48V EMS provides an additional boost of 13PS and 45Nm, making it a powerful yet economical option for a three-row SUV package.
This powertrain has received accolades in markets such as China and the Philippines, and it is paired with a swift-acting 7-speed dual- clutch transmission (DCT) optimized for the new system, resulting in a dynamic, surefooted, and smooth driving experience.
PROTON X90 – Intelligence That Empowers
"PROTON is proud to continue playing a leading role in the development of the local automotive industry. With our commitment to "Intelligence That Empowers," we are introducing the PROTON X90 as our first mid-hybrid model, showcasing innovative technologies and intelligent solutions that empower our customers.
The 48V EMS System delivers improved fuel efficiency, performance, and reduced emissions, and represents our first step into the New Energy Vehicle segment," said Dr Li Chunrong, Chief Executive Officer of PROTON.
Customers eager to get a first-hand look at the new PROTON X90 SUV will have their chance during a series of preview sessions across six cities starting 8 April 2023.
The sessions will provide the public with an opportunity to view the vehicle and its features and for those eager to book a unit of the newest Proton model, order books will soon be open so keep a look-out for the announcement.