Automotive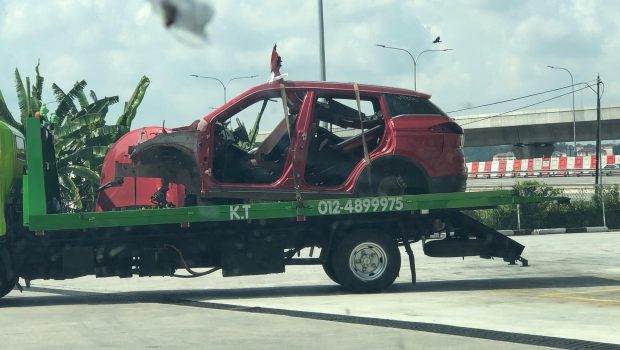 Published on October 19th, 2020 | by Joshua Chin
0
Stripped Out Proton X70 Spotted On Flat Bed Truck
Many questions arise from this husk of a Proton SUV. 
A husk of a Proton X70 was recently spotted in a sorry state on a flat bed truck, near the Shell petrol station after the Sungai Besi Toll. 
From the pictures available, the entire front end of the SUV looks to have been stripped. No front wings, bumper, bonnet and even engine are left on this red SUV. Moving down the sides meanwhile, the lack of doors show the interior shoved full of bits, which presumably is the exterior panels that were once attached to this very car. The rest of the X70's interior though still looks to be intact, as seen from the passenger electric seat switches.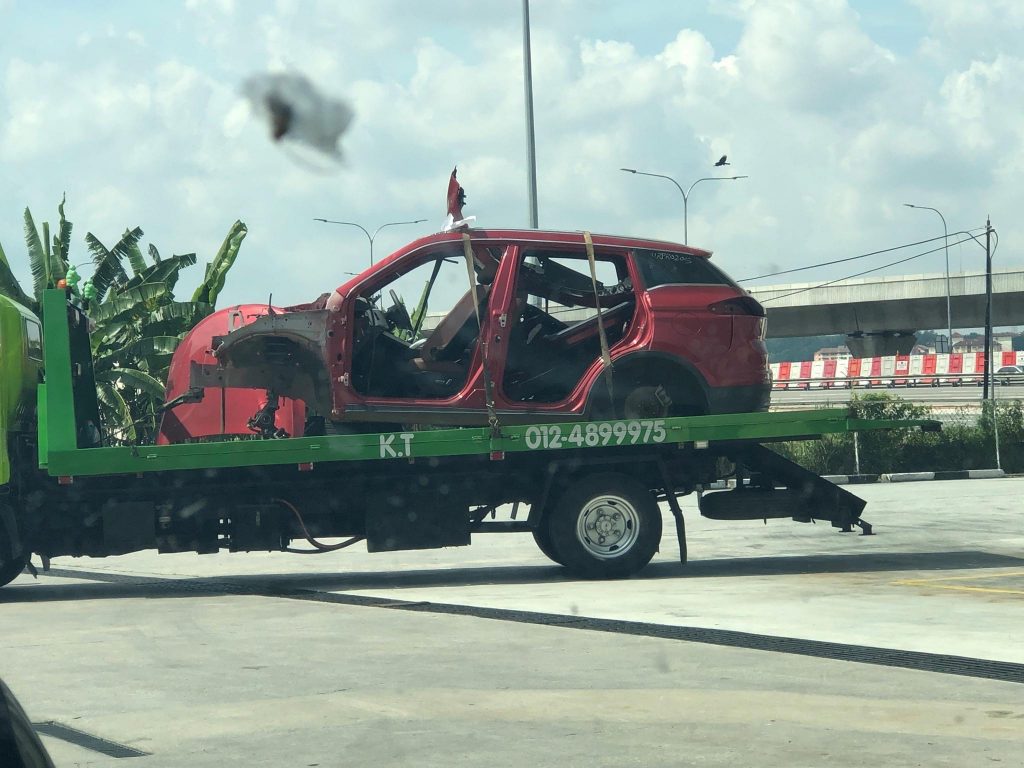 The same story goes for the condition round the back of the X70, with only part of the rear light cluster and X70 badging missing. The almost pristine rear however does raise an interesting question as to how did this X70 get to this state in the first place?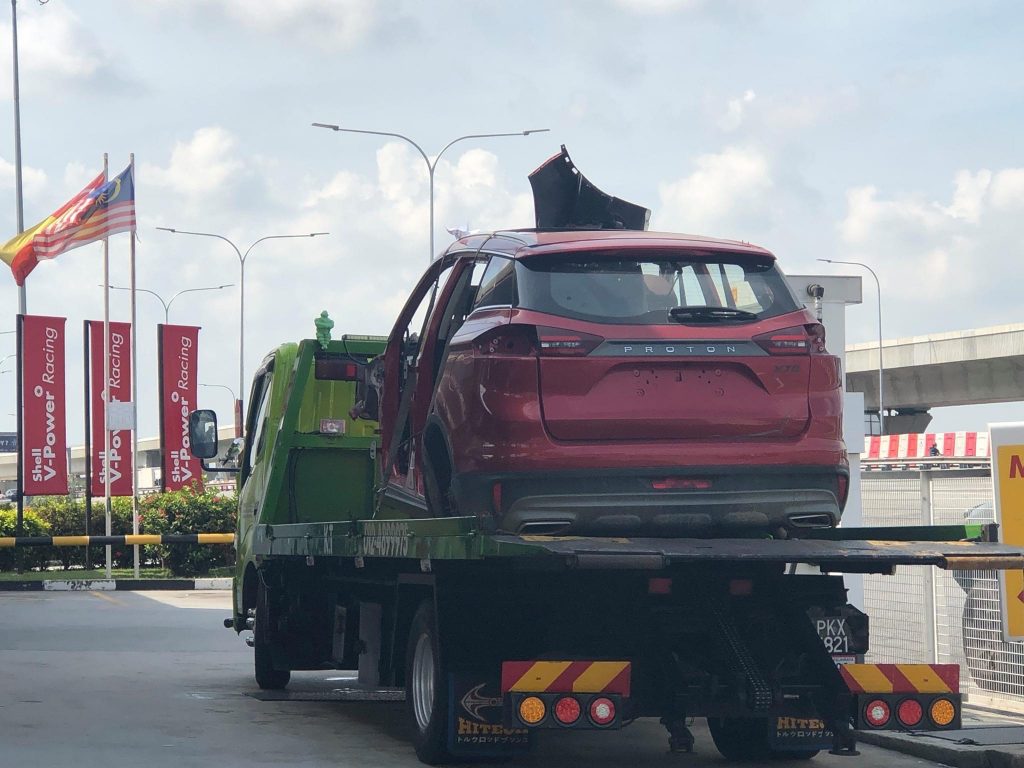 Despite in its stripped out state, there is no discernible accident damage is observed on this Proton SUV. As mentioned prior, the rear of the X70 is still in one piece. The front chassis legs too are still straight and true. Perhaps then it was in a flood damaged car? Seeing how floods are increasingly common these days. Or maybe it was a stolen recovered?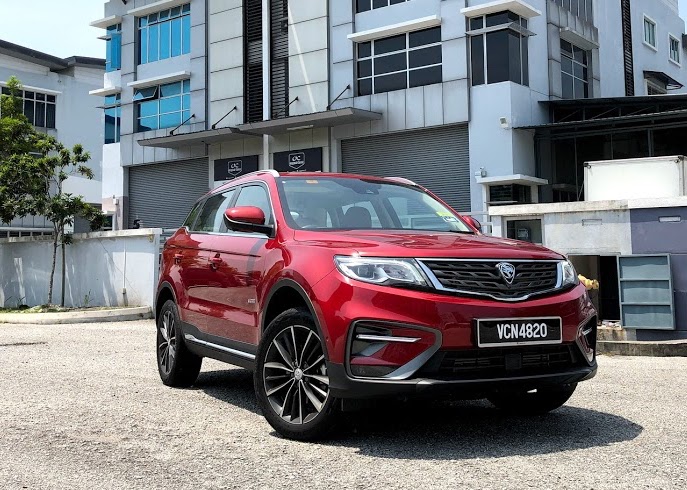 Regardless of reason however, this particular X70 looks to be on its final journey, being stripped down to its core components before inevitably heading towards the crusher. Which then leads to the other question, which is where would all these parts go to now? 
While there is a high demand for X70 parts, all X70s on the road today however are still covered under Proton's 5 year warranty, having only arrived on the market in late 2018. So demand for parts from external sources should not be in great especially for powertrain parts or large trim pieces like doors or tailgates.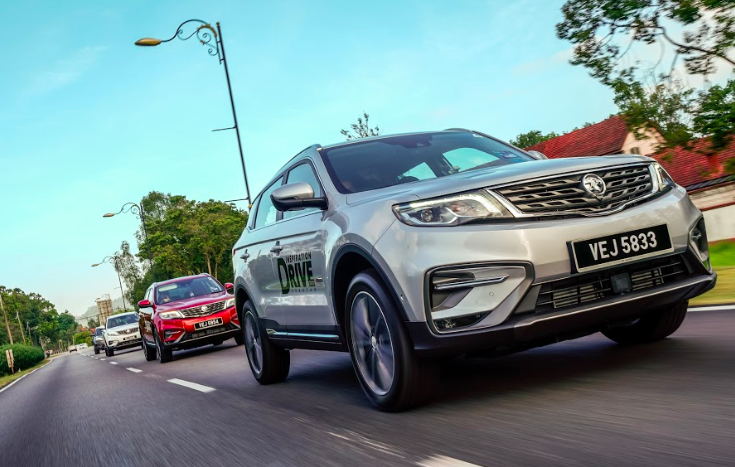 Shrewdly then, could this be Proton themselves mining parts off other cars to fix those that are currently experiencing a severe parts backlog? It is not entirely unreasonable to think that Proton might do this, in an attempt to quell the mounting customer fury due to these delayed parts keeping their cars off the road for an extended period of time.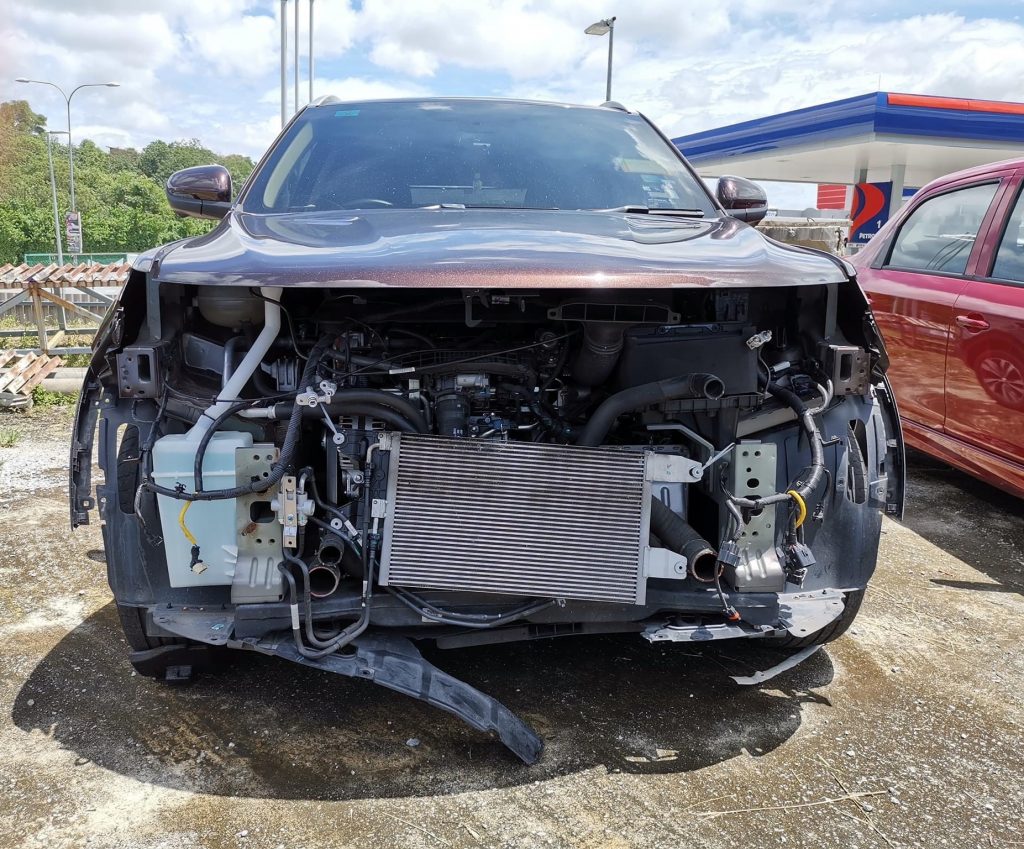 With what looks like the front bumper sticking out of the roof, this indicates that this stripped-out X70 here is the top of the line variant, as that is the only trim level to be available with the panoramic sunroof. This shell here then could provide the parts needed to save another X70 with a panoramic roof problem. 
Then again though, parts fitted on these cars that are under warranty should by right be new and unused. Thus even with the massive spares backlog, Proton would never fit used parts and pass them off as new off the shelf parts, right?