Automotive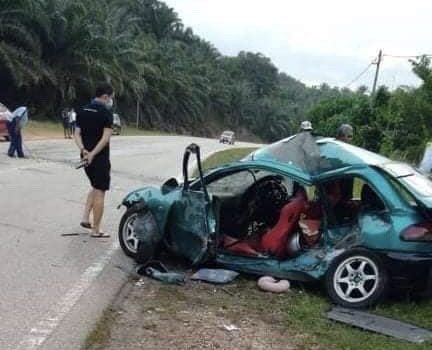 Published on September 3rd, 2020 | by Joshua Chin
0
Police Chase Leaves Three Injured After Collision With Lorry
Suspects were allegedly driving a stolen car when the accident occurred. 
A police chase between a green Proton Satria and a police Mitsubishi ASX that occurred near Kampung Paya Bungor has ended with three injured due to the Satria hitting a truck while speeding down the country road.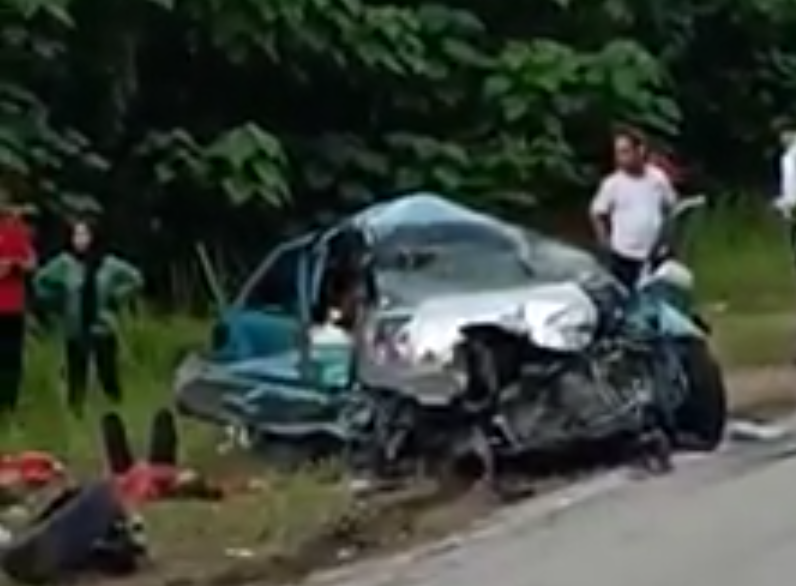 Dash-cam footage of the accident recorded by an oncoming car detailed the accident between the three cars unfold and it reveals that the green hatchback initially went off the road through the corner, before the driver overcorrected and ultimately hit the oncoming truck coming the other way. The force of the collision between the Satria and the truck sent the Satria into a spin, and it was this spin that impacted the police ASX giving chase behind. 
It would also appear that on the 29 second dash-cam footage that has since gone viral on social media that during the initial collision between the truck and the Satria, two people appear to be flung out of the Satria when the green hatchback was sent spinning. A sign that the occupants may not have been properly belted in during the police chase.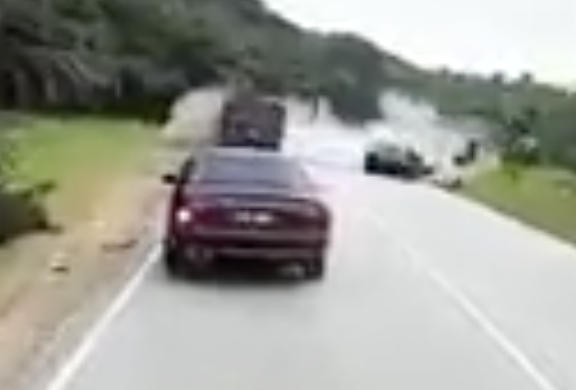 All three recorded injuries were from occupants of the Satria, while reports claim that the two policeman in the ASX and the lorry were unharmed through this horrific accident. This is of course unsurprising as the ASX from the post-crash pictures only appear to sustain light frontal damage from the spinning Satria.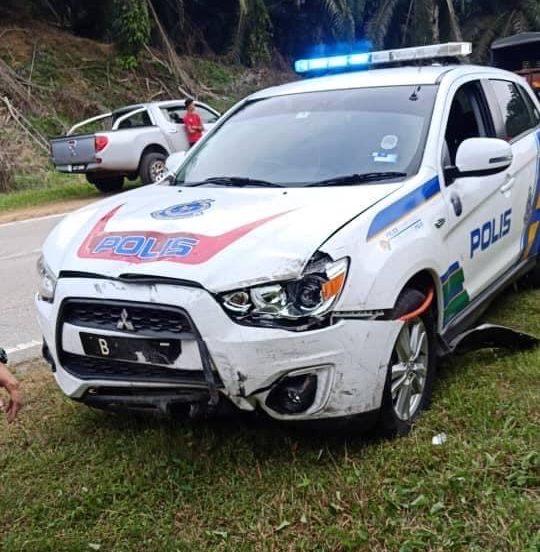 Meanwhile, said Satria was perhaps the most damaged of the three vehicles. Seeing that the side which impacted the lorry has vaporised and whole structure of the three-door hatchback has been crumpled like a crisp packet, the three occupants within the Satria could be considered lucky to have only made it out of this accident with moderate injuries. 
The cause of this accident that began with the police chase was due to the driver of the Satria attempting to evade a routine police inspection near the Seri Jaya Toll Plaza. 
According to Head of the State Traffic Traffic Enforcement Department, Superintendant Kamarulzaman Jusoh bin Mohamad Daud, the suspect turned back around from the Seri Jaya Toll and drove against the flow of traffic into the country roads when the police gave chase.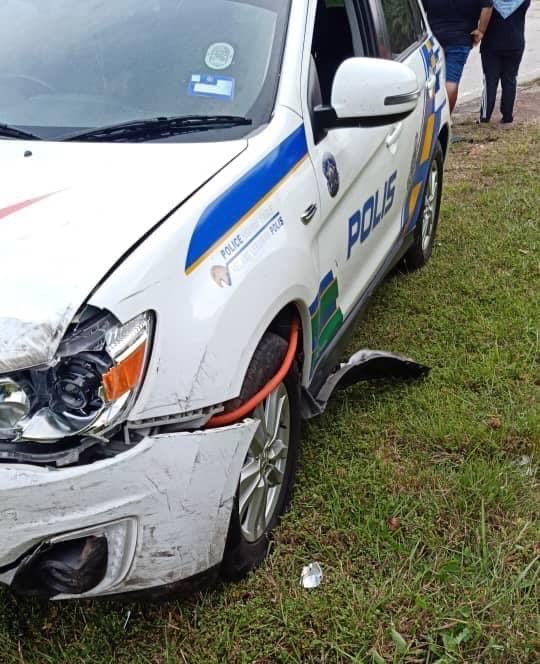 Apparently, this green Satria had been reported stolen in Jinjang, Kuala Lumpur. Hence the reason why the suspects was attempting to evade police inspection. 
All three injured suspects are currently receiving treatment at the Tengku Ampuan Afzan Hospital (HTAA). This incident is currently being investigated under Section 42 (1) Road Transport Act 1987 for reckless driving.