Automotive
PLUS issues a statement for Menora Tunnel truck accident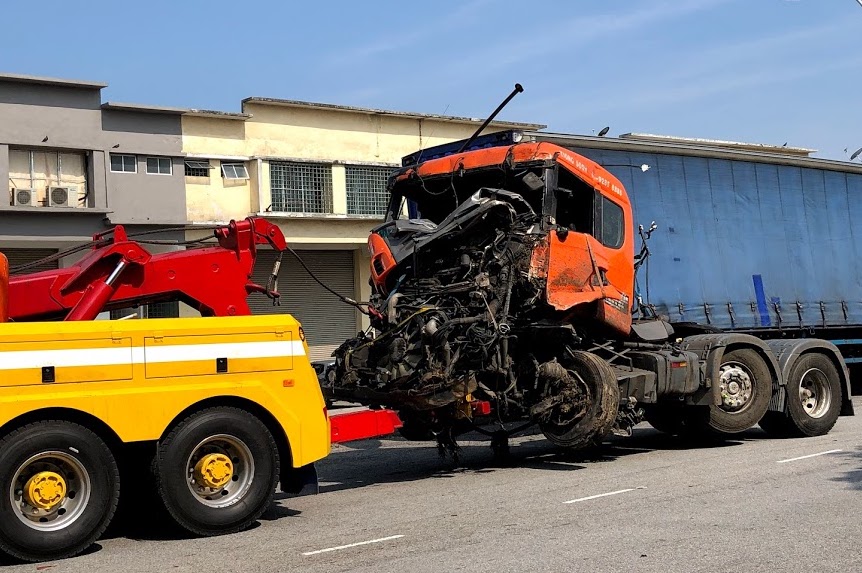 PLUS Malaysia Berhad (PLUS) expresses its regret over the massive traffic congestion on the North-South Expressway (NSE), between Kuala Kangsar and the Terowong Menora (Menora Tunnel), on Sunday, 24 March. Customers along the expressway endured a massive crawl after two trailers collided and burst into flames at KM259.2 (Southbound). 
Upon being notified of the incident, PLUS was first on site and immediately informed the Fire & Rescue Department, Royal Malaysian Police (PDRM) and other agencies; as part of its standard procedure including traffic updates on PLUSTrafik Twitter and traffic messages boards along the highway. PLUS also activated the temporary U-turn and exits to allow customers alternative routes. By the time the authorities arrived at the place of accident, a mitigation and clean-up effort was launched.  Despite facing challenges like bad weather, oil spillage and the high weekend traffic volume, PLUS is grateful for the work and commitment demonstrated by the Fire & Rescue Department to put out the fire, PDRM and other agencies for their support on traffic management.  
Safety is at the heart of PLUS. Taking lessons from past incidents, PLUS has committed our best efforts to manage the incident and will continuously improve its operational procedures including a closer collaboration with the relevant authorities and agencies to improve the response time. The company is very keen to discuss with transporters and logistics companies on other collaborative efforts to help reduce incidents involving heavy vehicles. PLUS also encourages all drivers to apply defensive driving tips and invite them to take a break when needed, especially during long drives. PLUS has a toll-free number PLUSLine at 1-800-88-0000 for customers, should they need any assistance on PLUS highways or download the PLUS Mobile app which has an SOS feature.