Automotive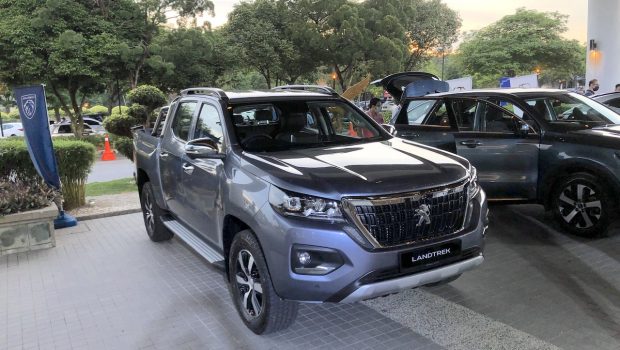 Published on January 20th, 2023 | by Hammer
0
Peugeot Landtrek Launched In Malaysia For RM123,000
The Peugeot's international expansion is intensifying with the new Peugeot Landtrek entering the Malaysian one-ton Pick-up truck segment, thanks to Bermaz Auto Alliance Sdn Bhd (BAASB)
Interestingly, this vehicle has had 2 million kilometers of testing on all terrains and in all weather conditions. It was also spotted on test in Subang Jaya sometime in October 2020.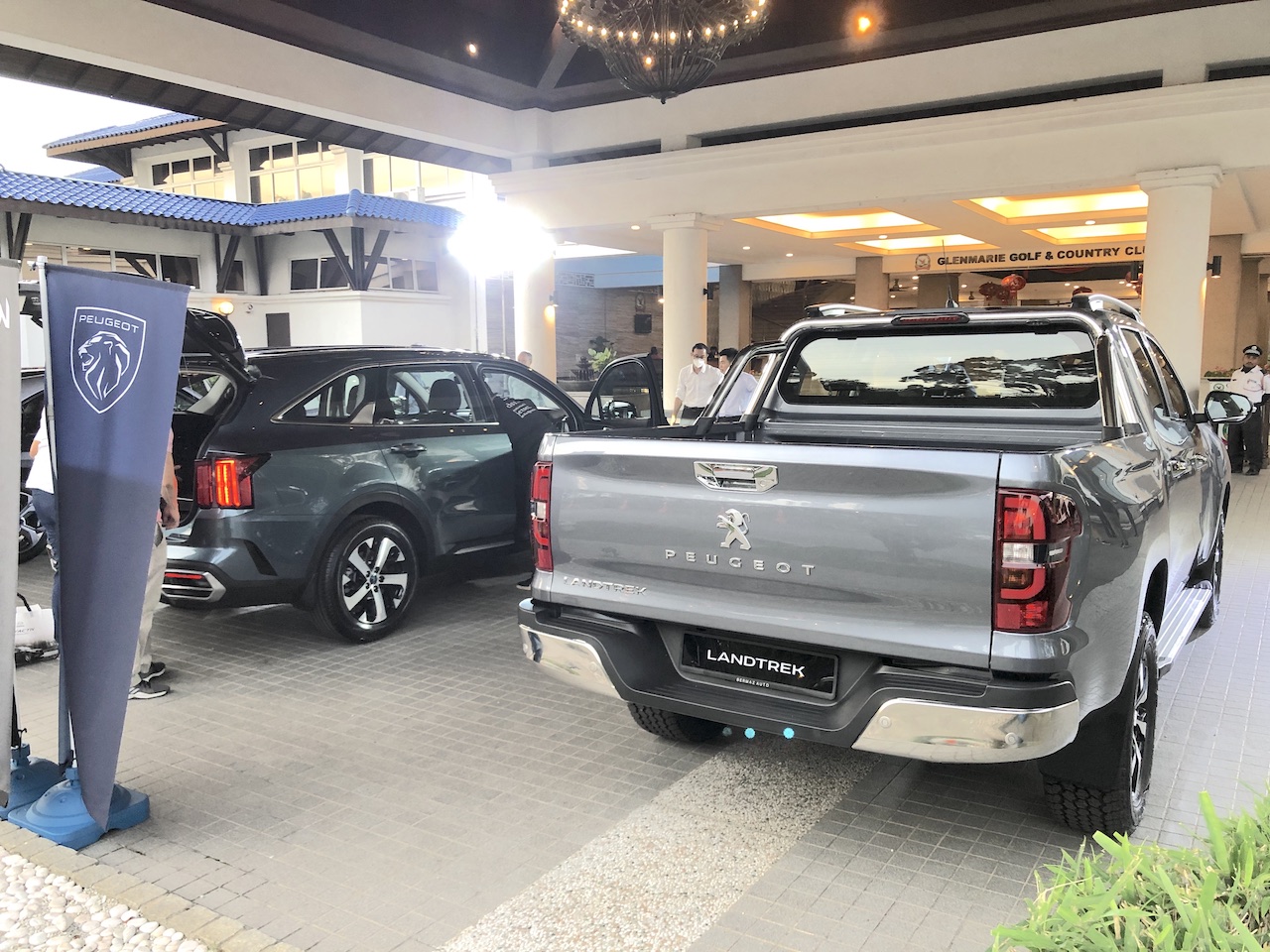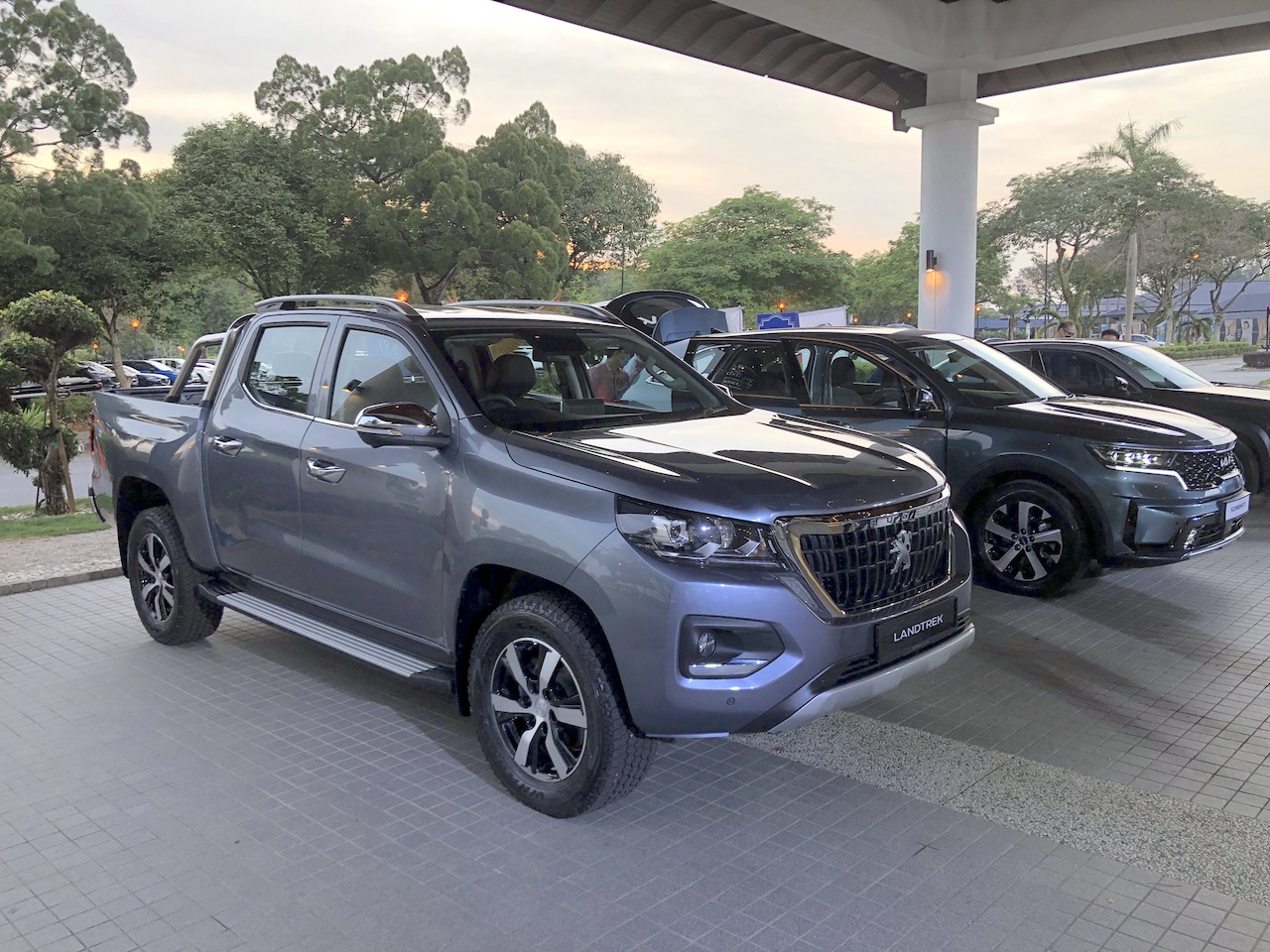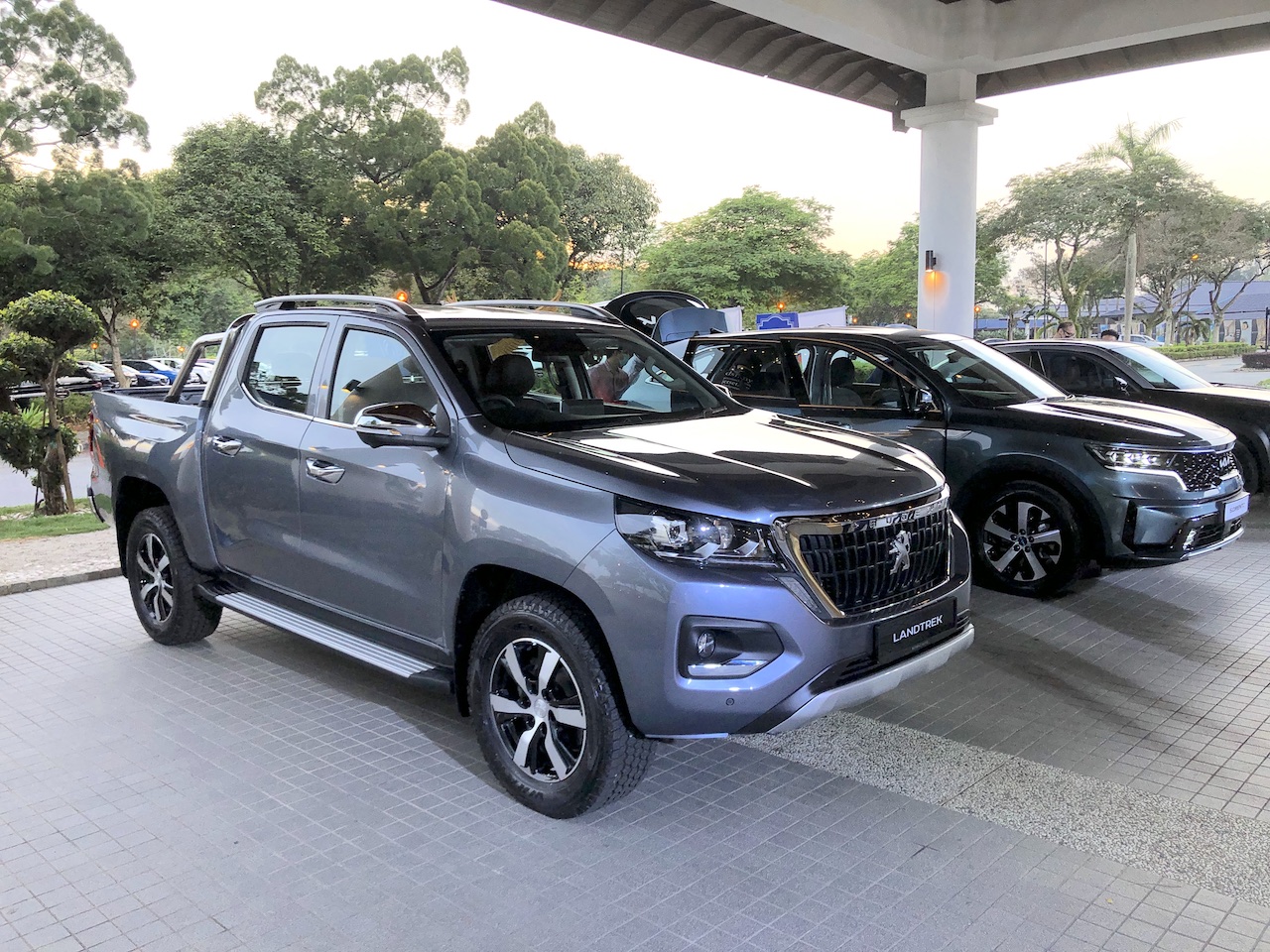 The dimensions are as follows. Length of 5.33m with a width of 1.92m. The size of the cargo box is 1.63m x 1.60m x 500mm body and 1.22m between the wheel arches),
The exterior design is imposing with an assertive personality. It incorporates all the brand's current codes, with a vertical grille featuring the Lion in the centre and also vertical LED light signatures.
Great attention has been paid to the passenger compartment, with many of the features found on the other Peugeot models, to ensure that you can travel in peace and quiet in all driving and loading conditions.
The modularity of the rear bench seat is unique in the one-ton pick-up segment, with the possibility of folding the backrest 60/40 or 100 percent. When folded down, the backrests can support a load of up to 100kg. In addition, two isofix attachments ensure the safety and stowage of child seats.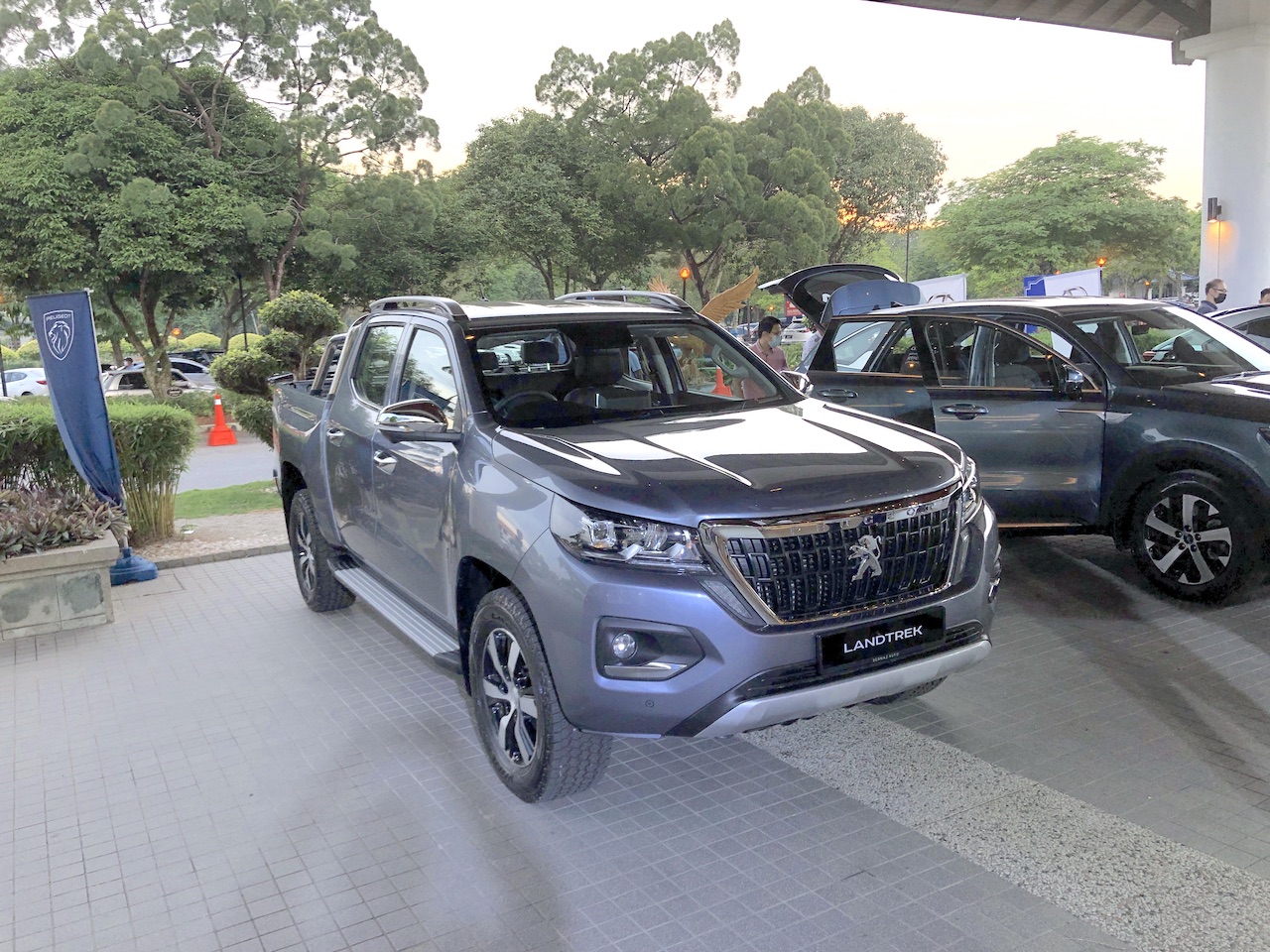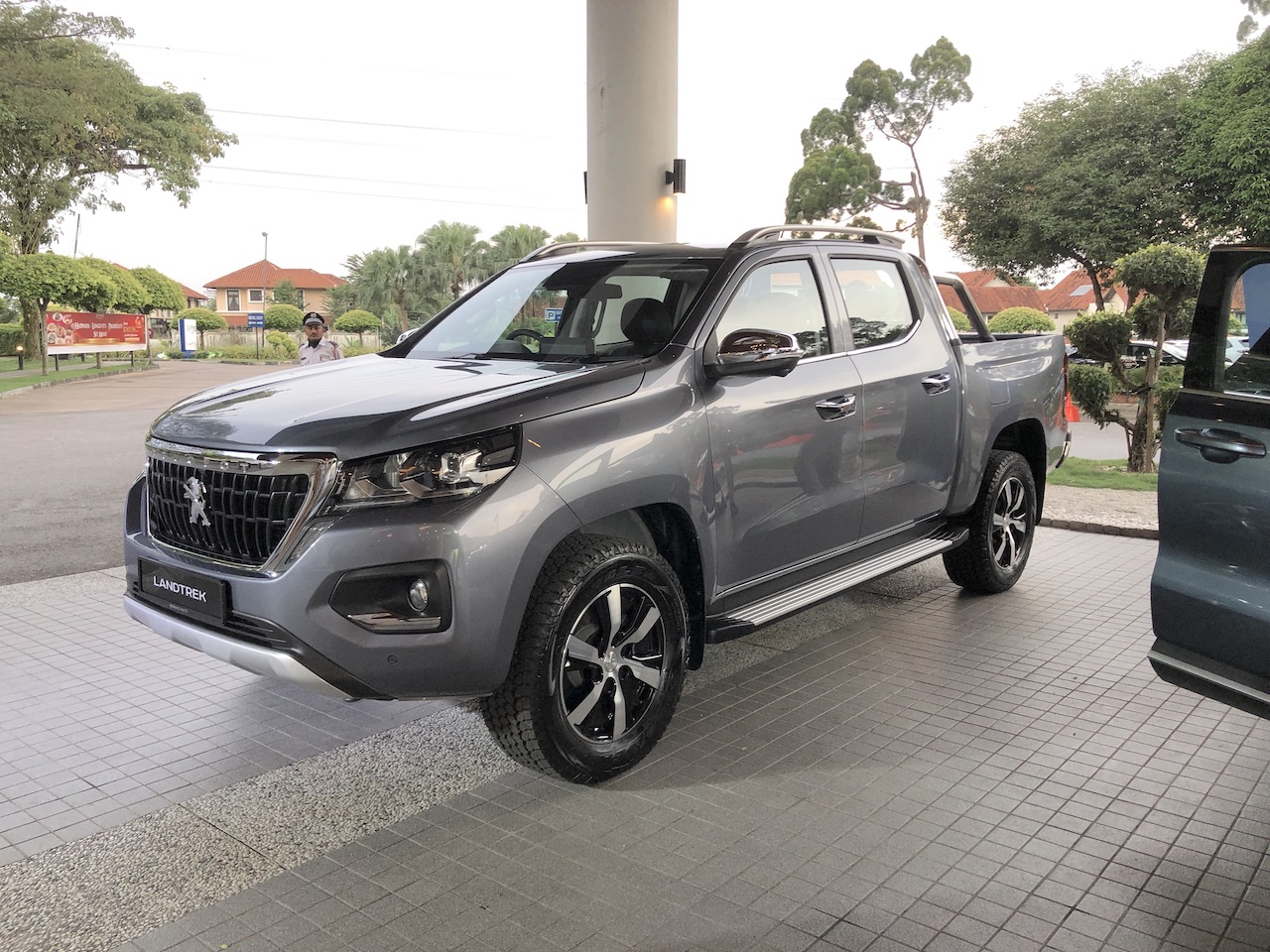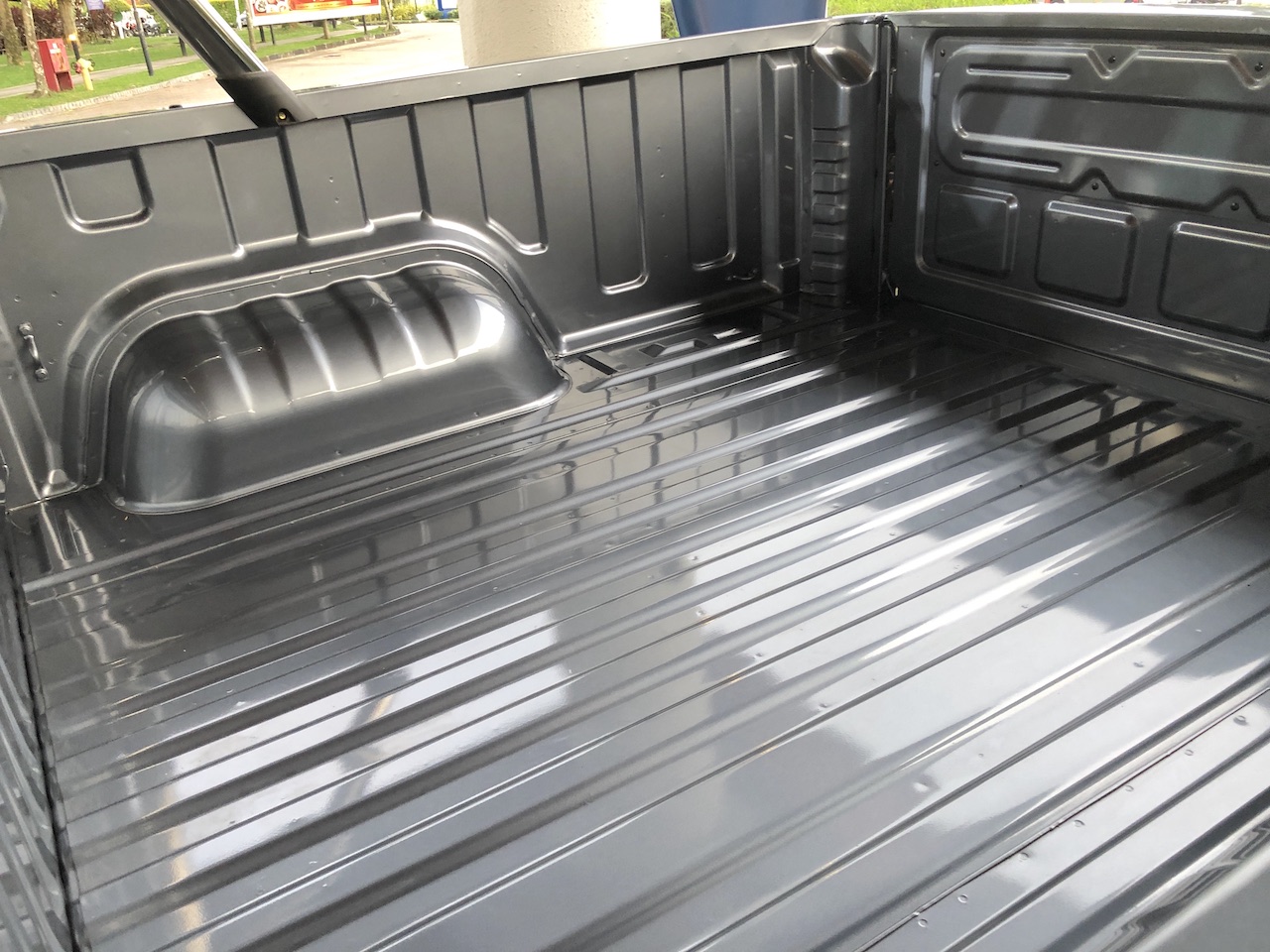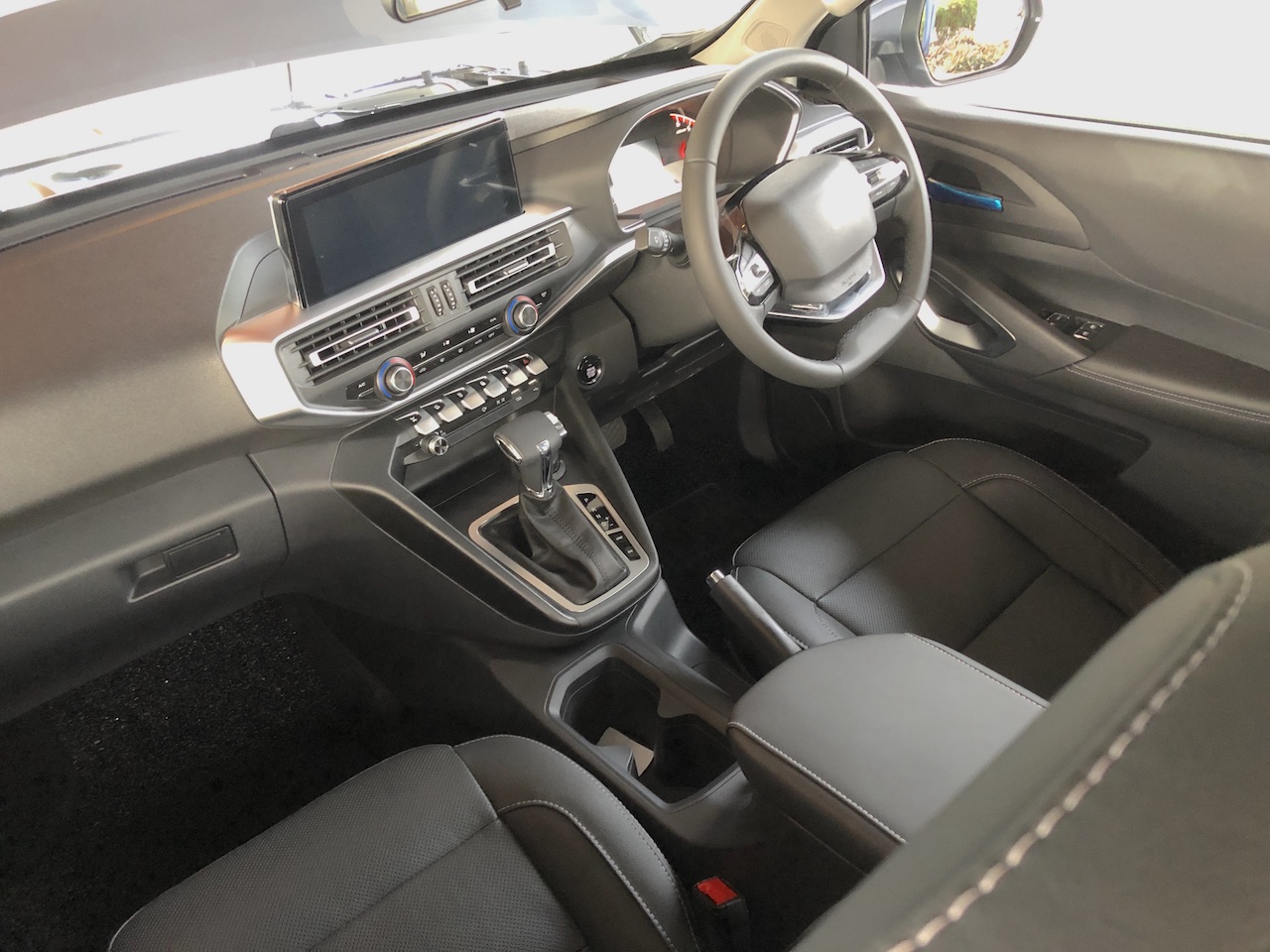 Meanwhile, the latter is inspired by the brand's expertise in commercial vehicles and offers the possibility of folding down the central backrest to make room for an armrest/work table or to load bulky objects weighing up to 75kg by folding down the central and the passenger backrest.
With the size of the body combined with that of the passenger compartment, you won't forget anything at the roadside! And the smallest objects will easily find their place on board with the 27L of storage space.
The passenger compartment is spacious and roomy, with space for 5 passengers (yes, 3 adults in the rear will have just enough space with a width of 1510 mm in row 2 at the shoulders and a knee index of 50. On board accessibility is made easier by the presence of 7 handles in the passenger compartment.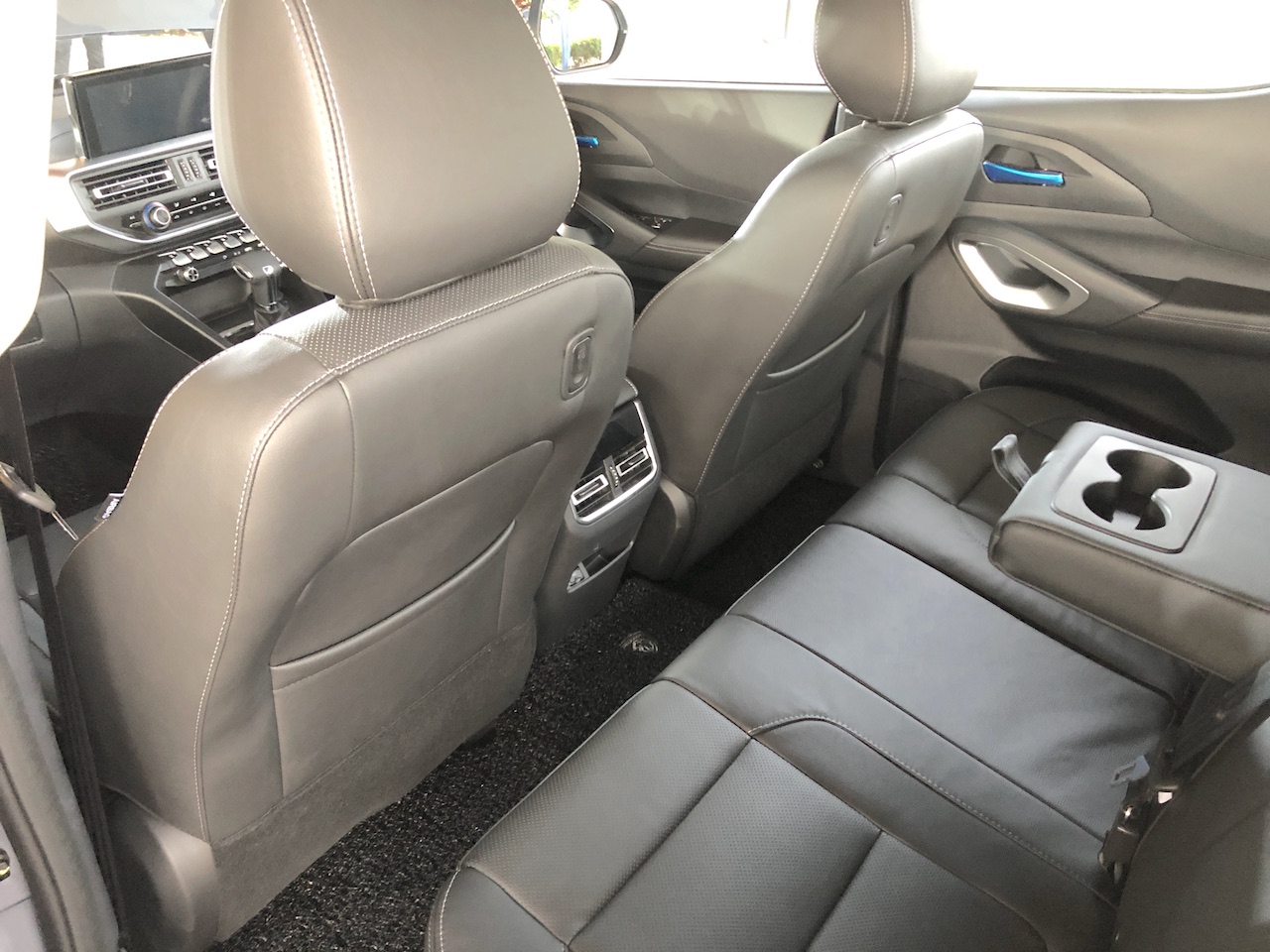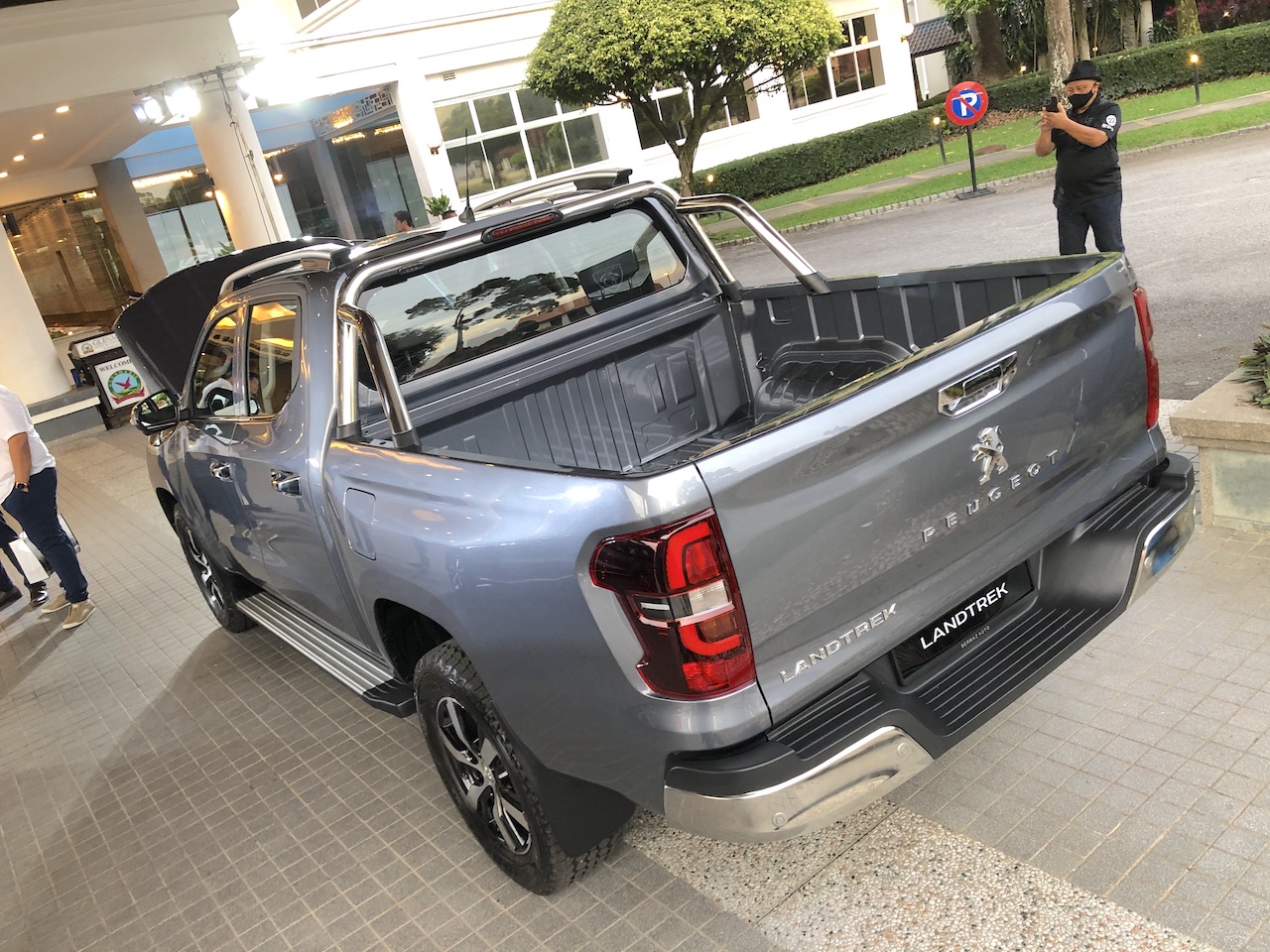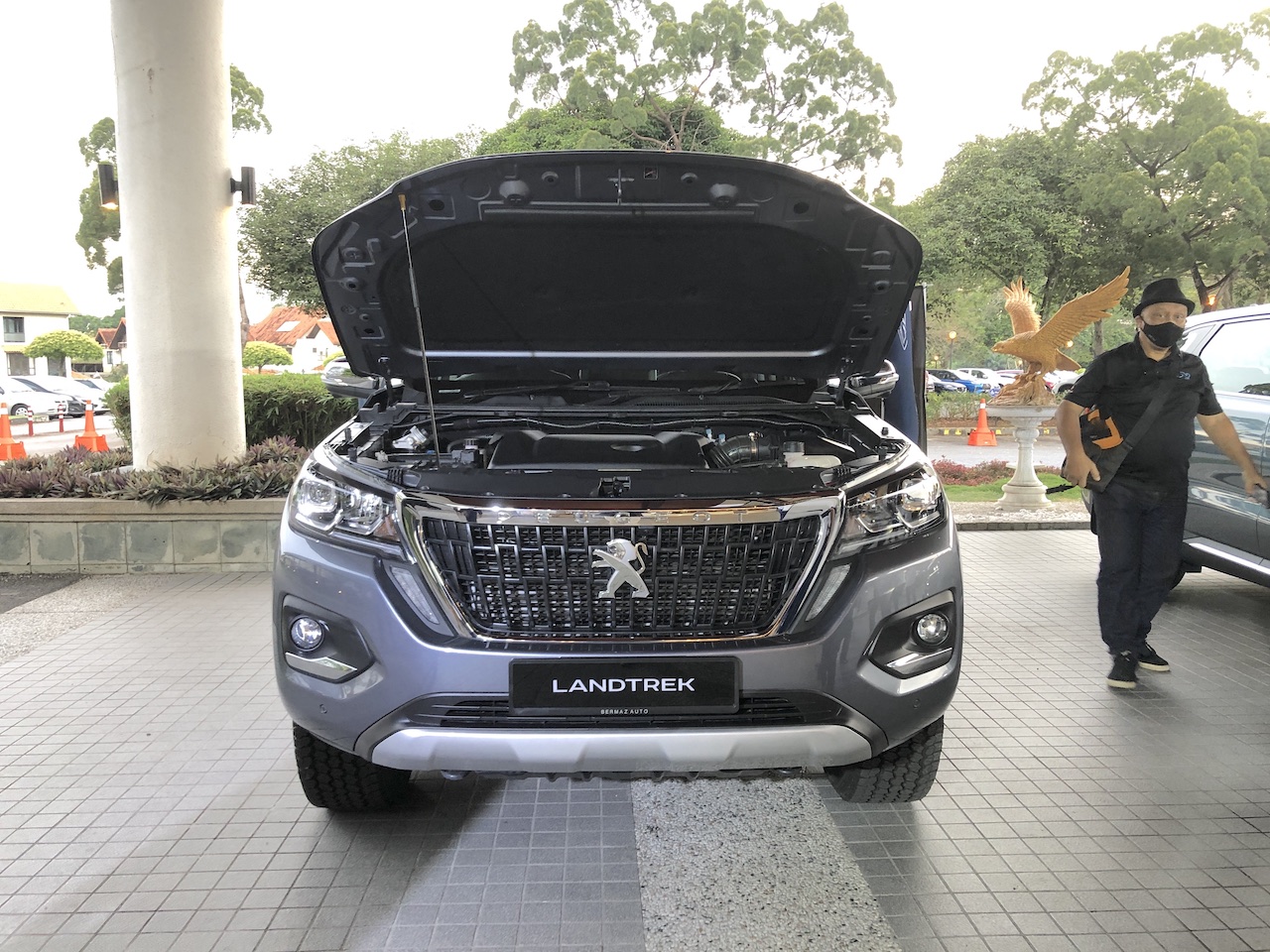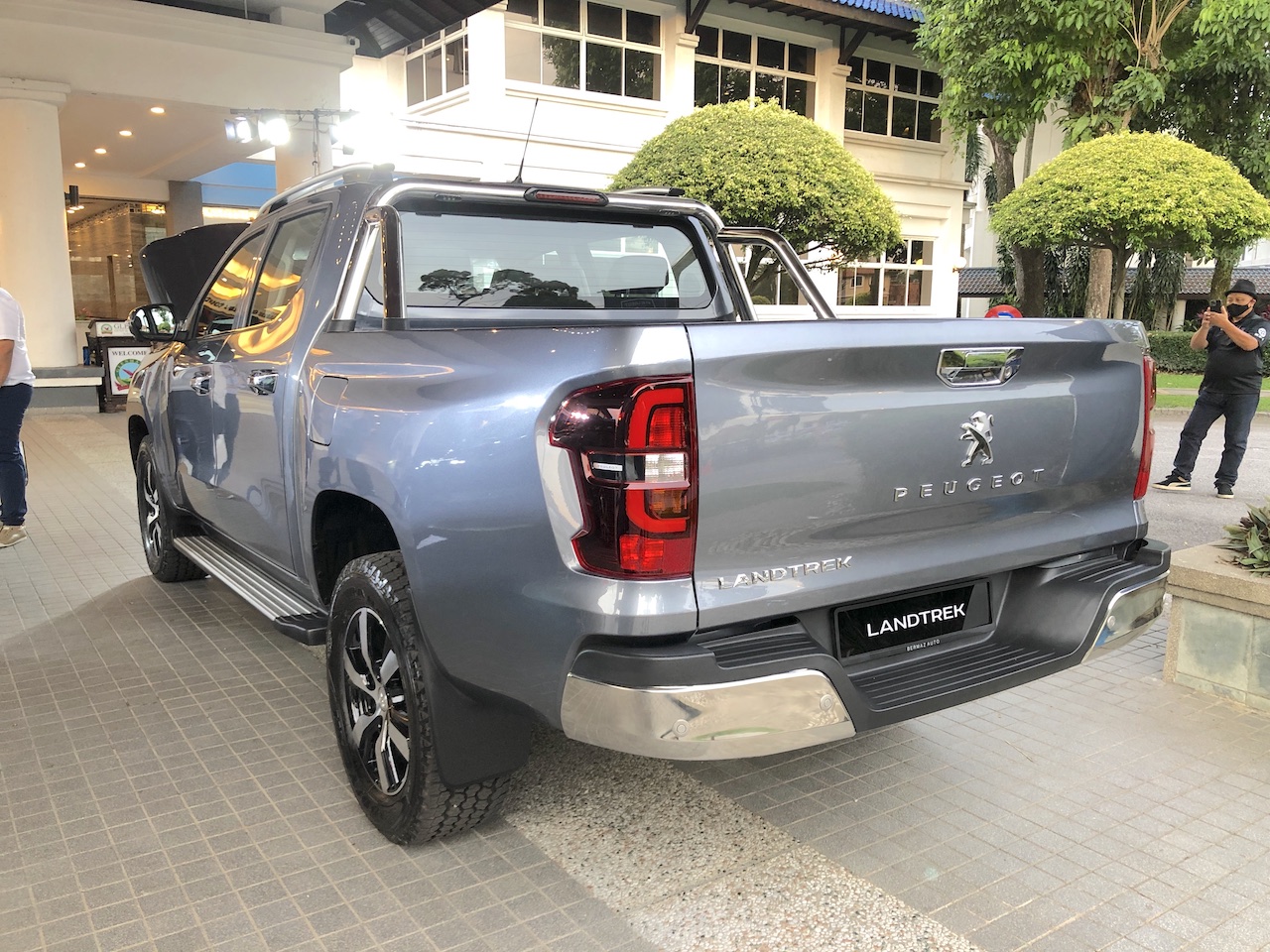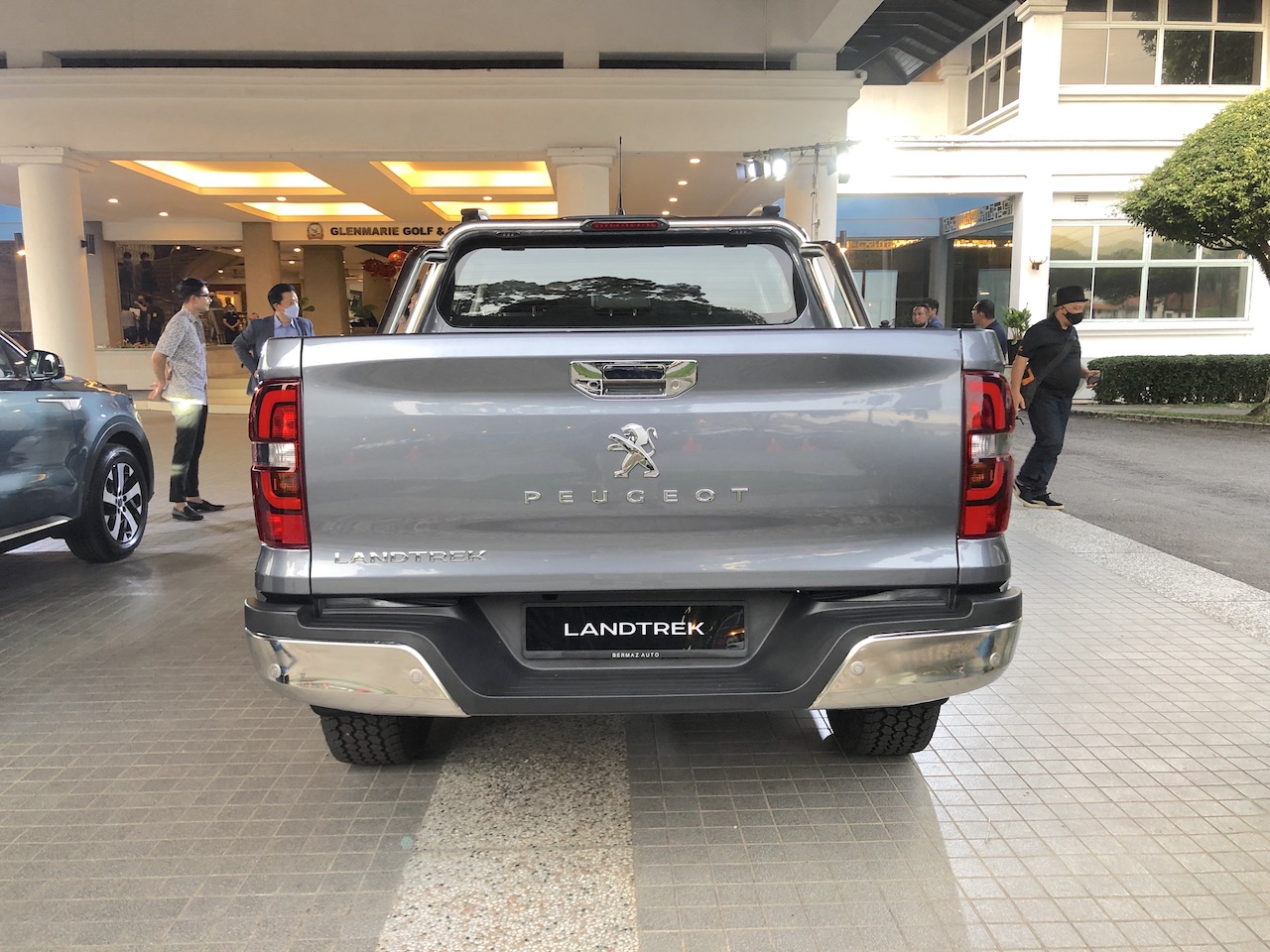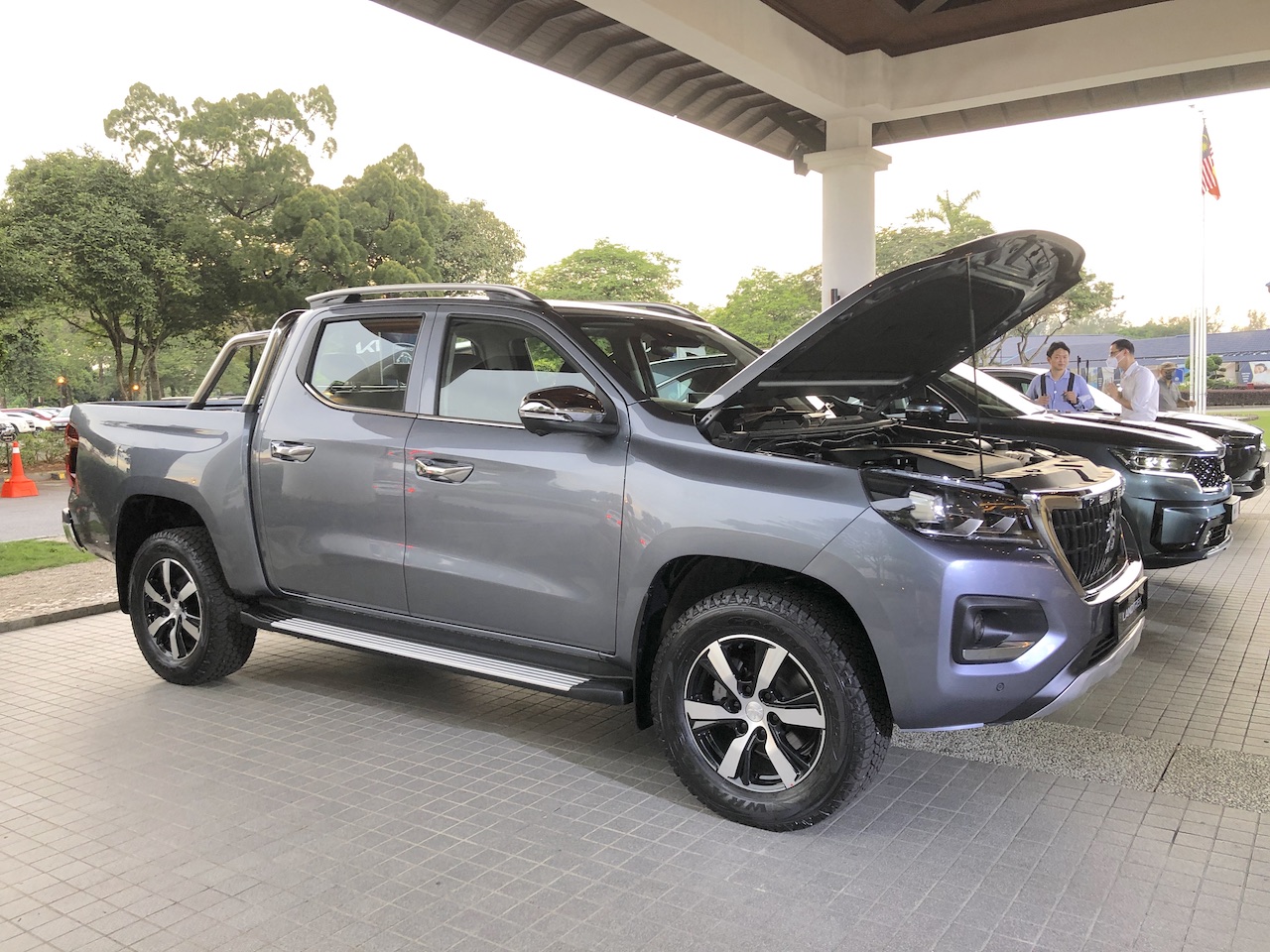 The Peugeot Landtrek has latest-generation comfort equipment and features that include dual zone air conditioning, Android Auto/Apple CarPlay connectivity, LED truck bed illumination, 6 airbags and 360-degree parking cameras.
Malaysia gets the diesel engine with a 1.9L displacement and 150 hp thanks to a variable geometry 16-valve turbocharger that delivers a torque of 350 Nm. This engine has a combined fuel consumption of 7.8L/100kms.