Automotive
Largest EV Event This Weekend At Setia City Convention Centre By Paultan.org
Free entrance for all this EV event all weekend, don's miss it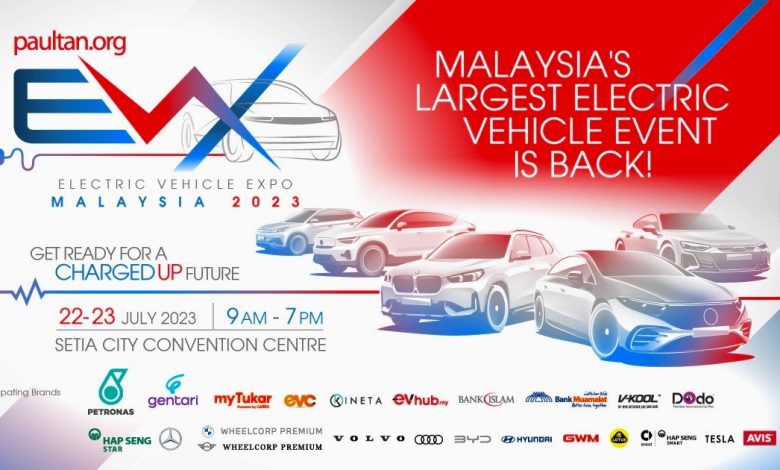 Yes, the country's largest EV event is back, and the second edition which runs this July 22-23 from 9am to 7pm at the Setia City Convention Centre. This EV event promises to be even more comprehensive than the first outing last year.
The best part is admission is FREE!
A host of brands are set to take part in the event, such as Mercedes-Benz and smart (represented by Hap Seng Star and Hap Seng Smart respectively), BMW and MINI (through Wheelcorp Premium), Audi, Volvo, Hyundai, BYD, GWM, Lotus and Tesla all set to showcase their all-electric offerings at EVx.
Other exhibitors will include Petronas, Gentari, JomCharge (via EV Connection), Kineta, evhub.my, Bank Islam, Bank Muamalat, myTukar, V-Kool and Dodo Mat.
The EV showcase will allow you to get up close with the variety of all-electric vehicles on offer from various brands in the country today, and you'll get the chance to experience them first-hand via test drives.
Here are some of the interesting EVs you'll be able to see at the event.
Tesla Model Y
With the recent official launch of Tesla in Malaysia, be among the first to meet Model Y at the EVx 2023. Model Y is the best-selling electric SUV in the world and one of the safest cars on the road with perfect 5-star ratings from NHTSA and Euro NCAP. The Model Y is priced from RM199k.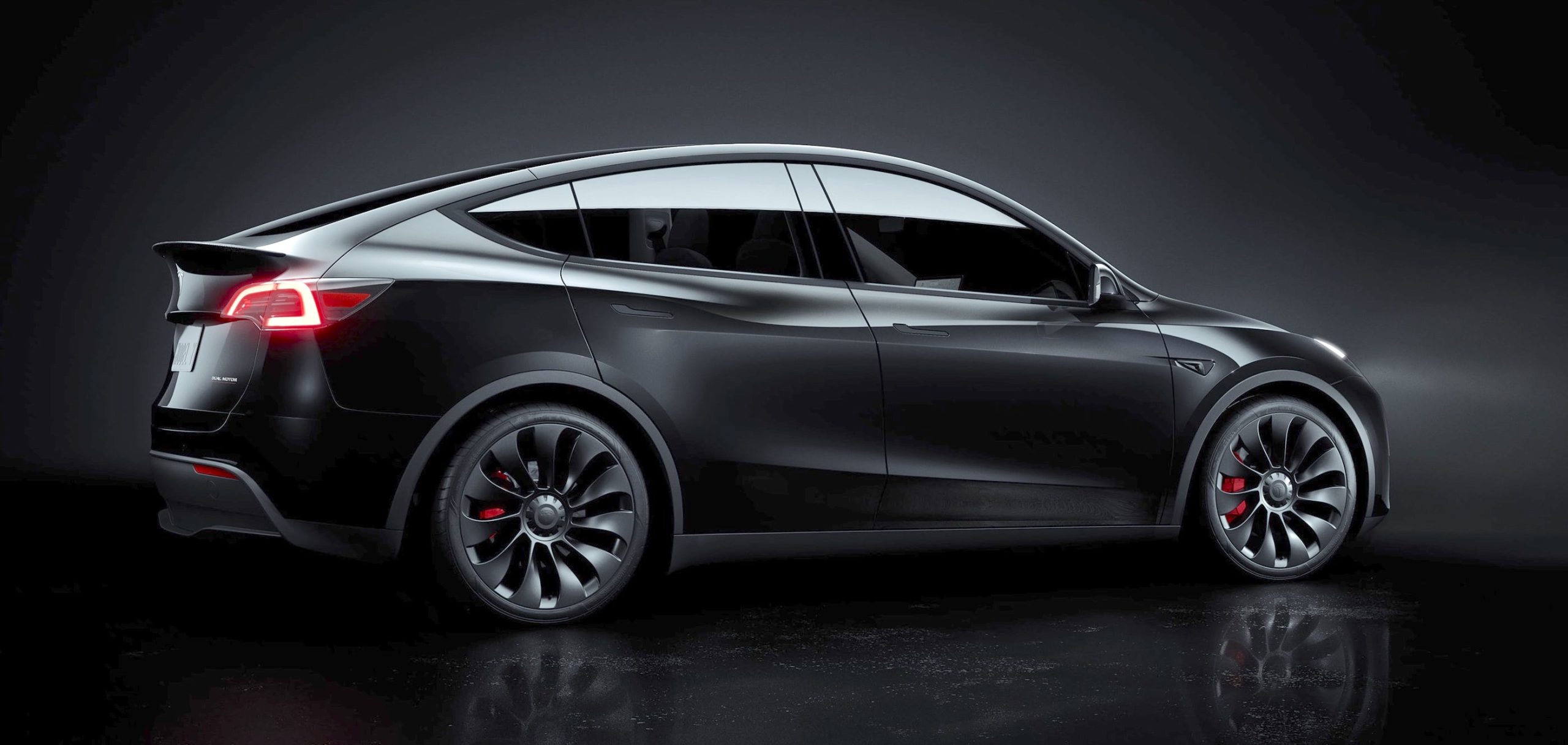 MINI Electric
If you're looking to book a MINI SE for yourself, Wheelcorp Premium, which is representing the British brand, is offering some exclusive deals that can only be enjoyed at EVx 2023. As a start, there's a complimentary Maurice Lacroix timepiece worth RM9,400 and MINI Wallbox worth RM5,000, the latter making home charging more convenient.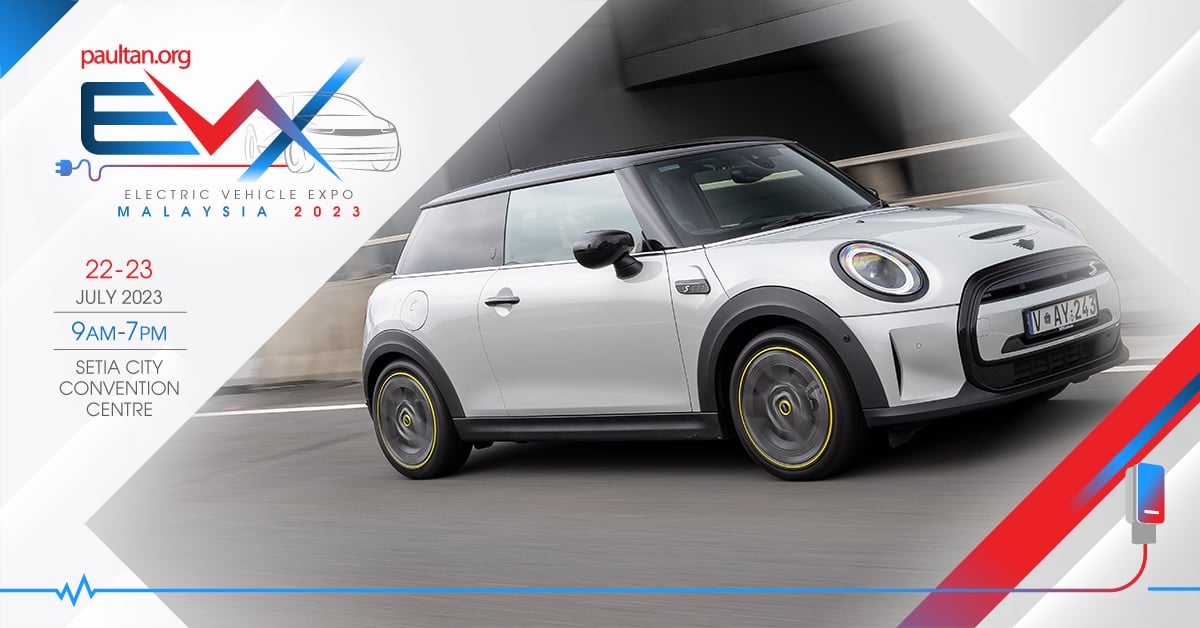 BMW i7
Big and bold, the i7 presents the new BMW design language – termed Forwardism, exclusive for the luxury class. The Malaysian market gets the BMW i7 xDrive60 M Sport trim, with highlights including a large 101.7 kWh battery for an electric range of up to 625 km (WLTP), and dual electric motors pushing 544 PS and 745 Nm of torque, good for a 0-100 km/h time of just 4.7 seconds.
Wheelcorp Premium will be hosting an exclusive presentation of the BMW i7 at its booth during EVx, scheduled for 2pm on Saturday, July 22. Do come by to see it in action and experience BMW's all-electric luxury sedan yourself.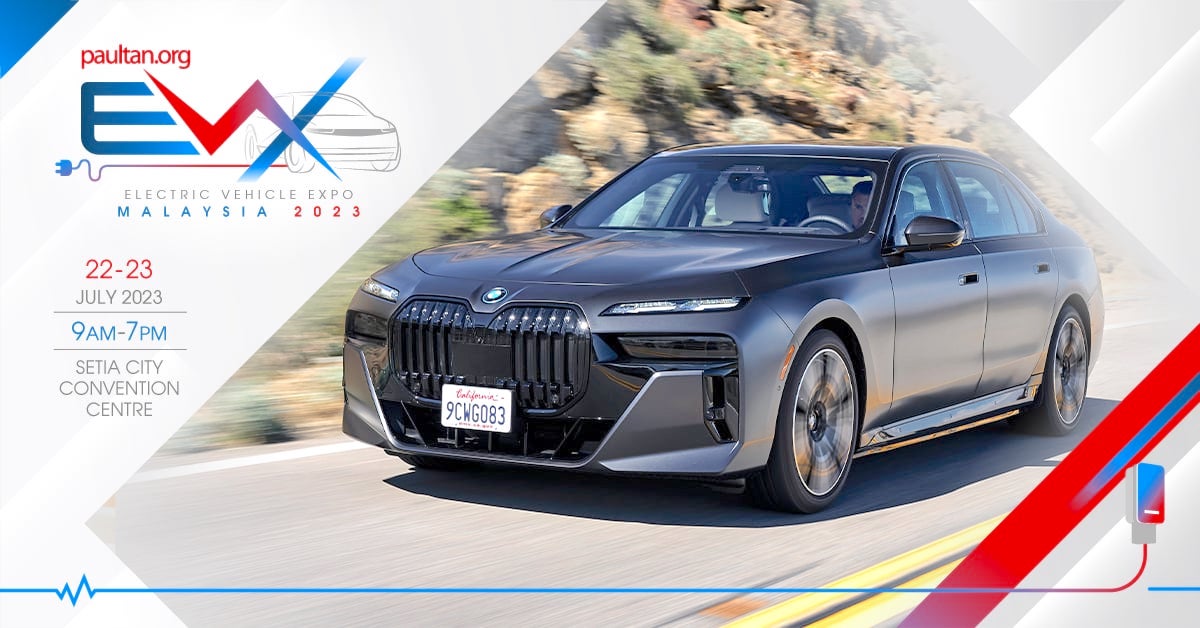 Hyundai Ioniq 5 and Ioniq 6
Hyundai will be among the brands that will be present at EVx 2023, and this year's edition will see the brand showcasing the Hyundai Ioniq 6 at its first public showing right after its Malaysian market launch, offering you the chance to be among the first to experience the all-electric model in the metal.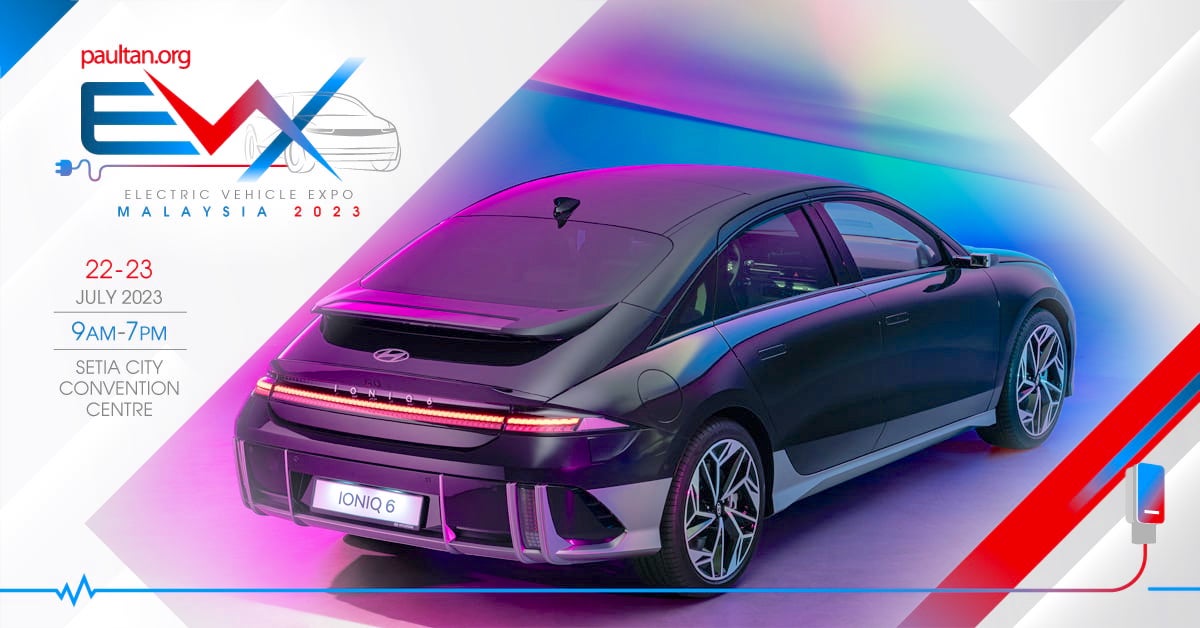 BYD Atto 3 and BYD Dolphin preview
Among the participating brands is BYD, which will be showing the Atto 3 at EVx 2023. The Atto 3 is proven to be popular among Malaysians, with over a thousand units delivered to customers across the country in a little over three months.
There will also be a camouflaged preview of the BYD Dolphin.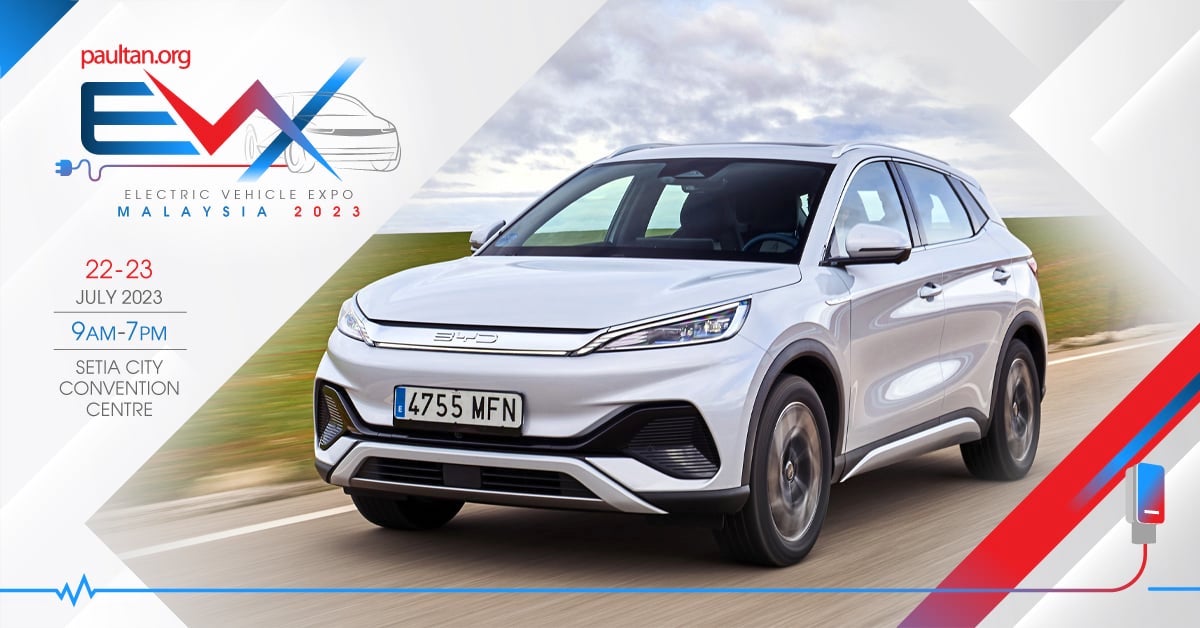 GWM Ora Good Cat
Great Wall Motor (GWM) will be present at EVx, and the Chinese car brand is offering test drives of the all-electric Ora Good Cat at the event. Launched here last November, the Good Cat comes in two variants, with the 400 Pro being the base option that provides up to 400 km of range on a full charge following the NEDC standard.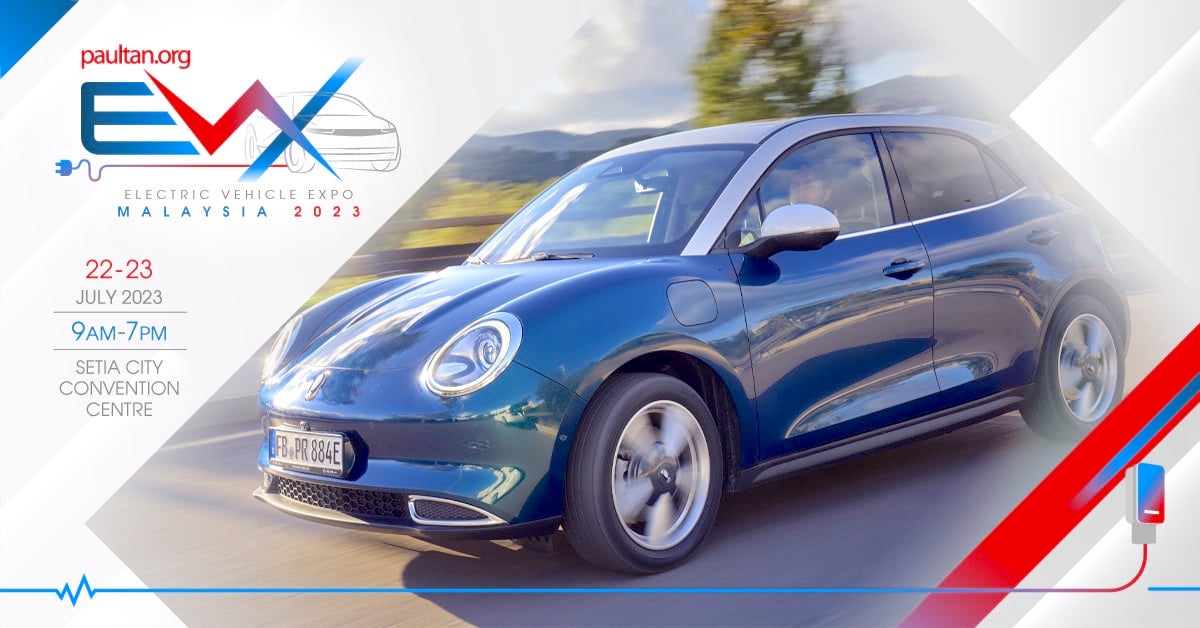 Volvo XC40 and C40
Volvo is one of the brands that will be present at the show, and the Swedish brand will be showcasing its all-electric XC40 Recharge Pure Electric and C40 Recharge Pure Electric models at its display booth. Both models feature the same powertrain, in this case two electric motors – one on each axle – delivering a total system output of 408 PS and 660 Nm.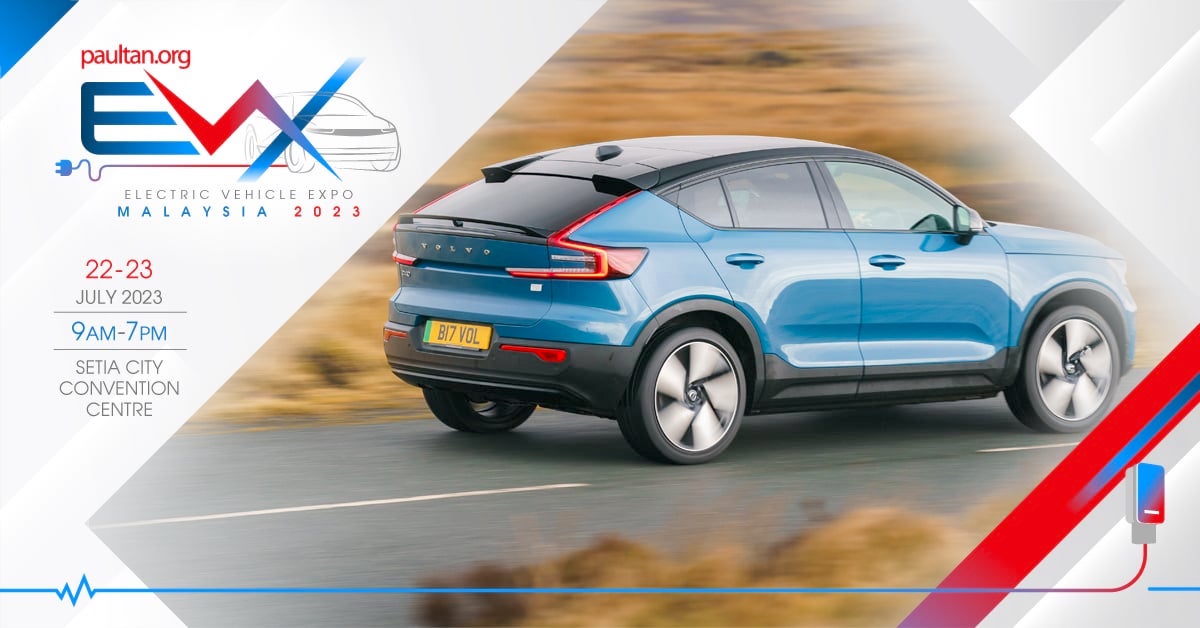 Audi e-tron models
The official distributor of Audi in Malaysia will be bringing its range of e-tron EVs to SCCC, including the RS e-tron GT, e-tron GT quattro, e-tron GT quattro with Dynamic Package and the Q8 e-tron family consisting of a the regular SUV and the Sportback.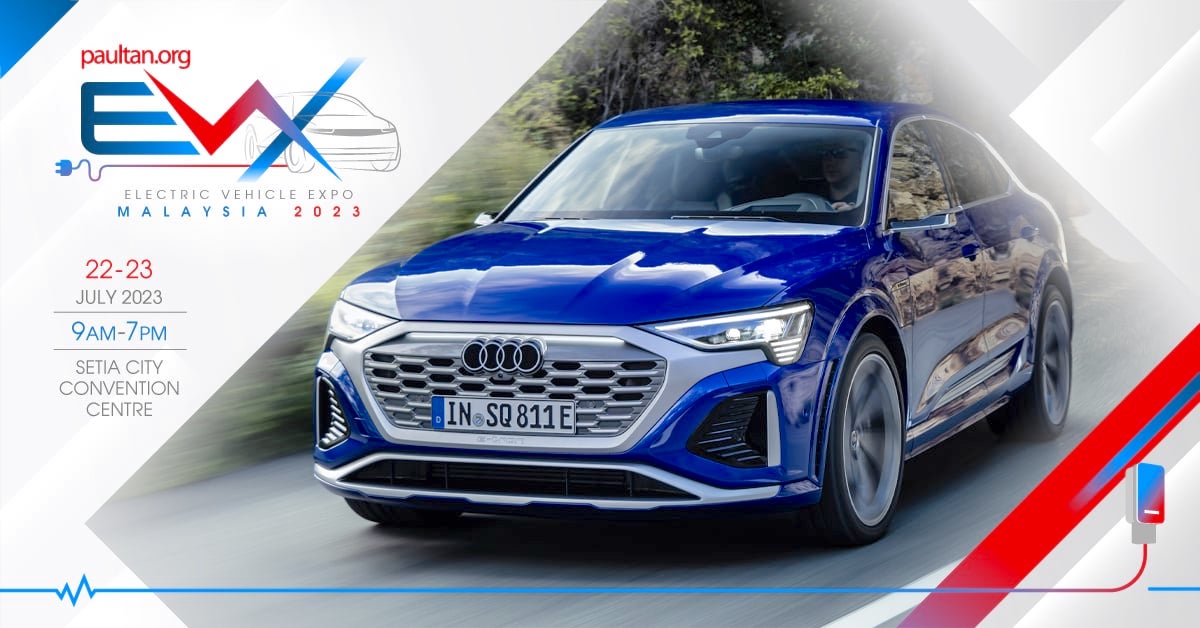 Lotus Eletre
The Lotus Eletre, branded by its maker as the world's first hyper SUV, packs in plenty of pace and rather surprising pricing from RM578k, considering the performance on tap.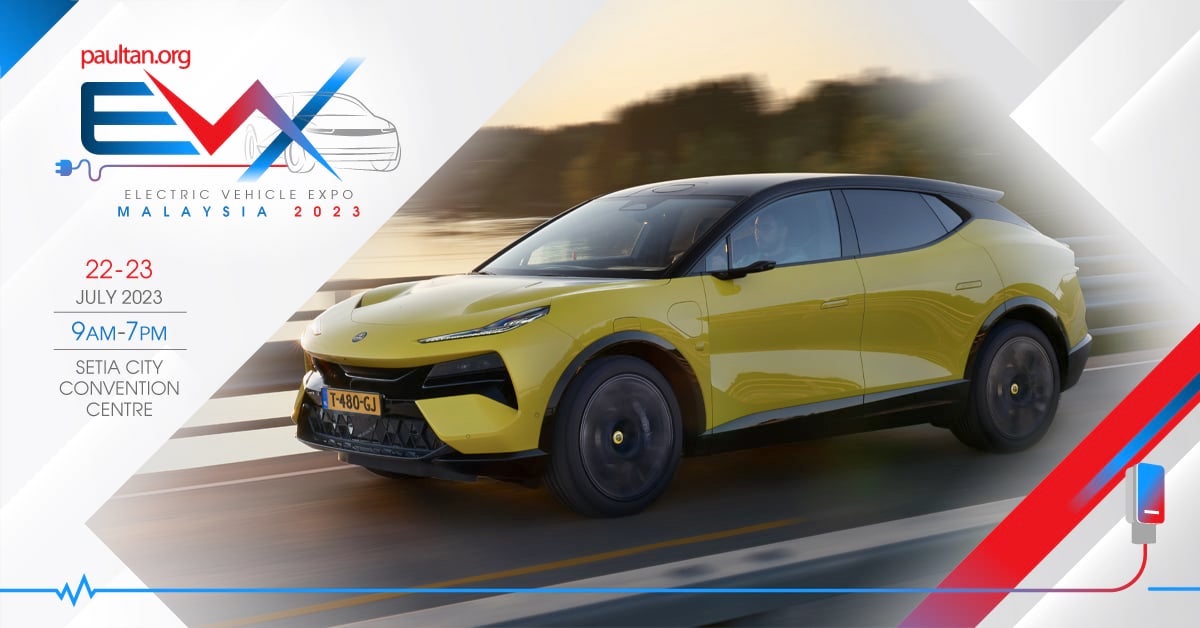 Mercedes-AMG EQE and EQS
One brand that has a significant footprint in the local EV scene is Mercedes-Benz, which will be represented by Hap Seng Star at EVx. The German carmaker's latest offerings are performance-focused and they are the Mercedes-AMG EQS53 4Matic+ and EQE53 4Matic+, both of which were launched in Malaysia just last month and will be present at EVx 2023.
Additionally, you'll be able to engage with industry experts and stakeholders – as well as current EV owners – to gain input on real-life experiences with EVs in Malaysia. You'll have the chance to learn about the wide-ranging aspects of electric vehicle ownership – what they are like to buy, own and operate.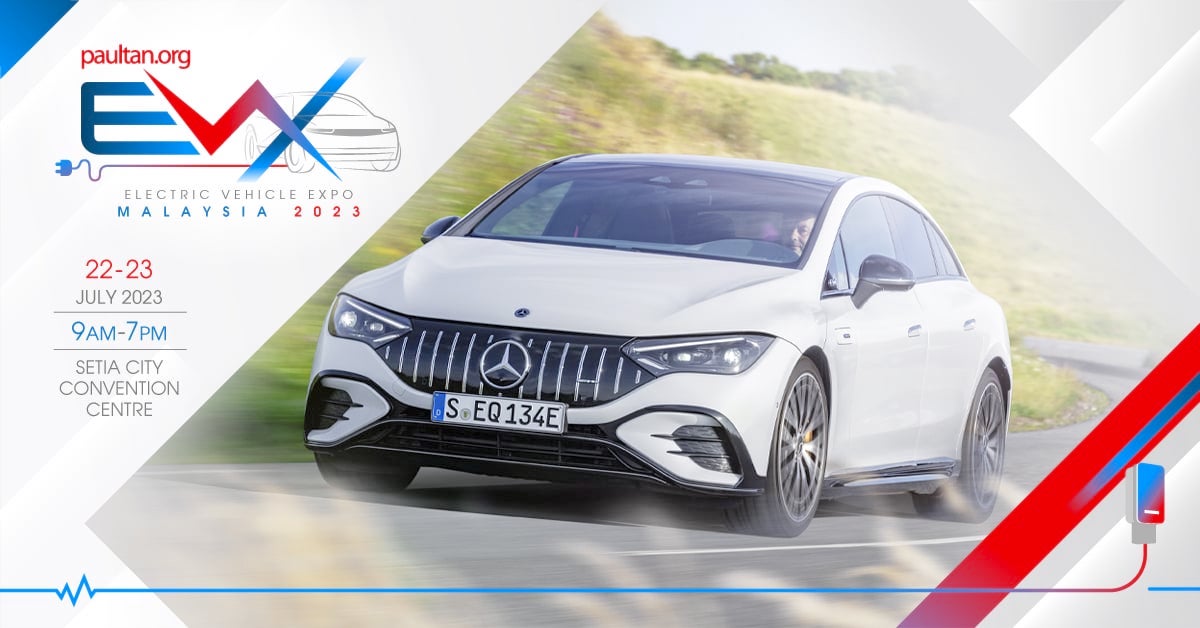 As before, EVx promises a wealth of information about the topic, so come drop by this weekend.