Reviews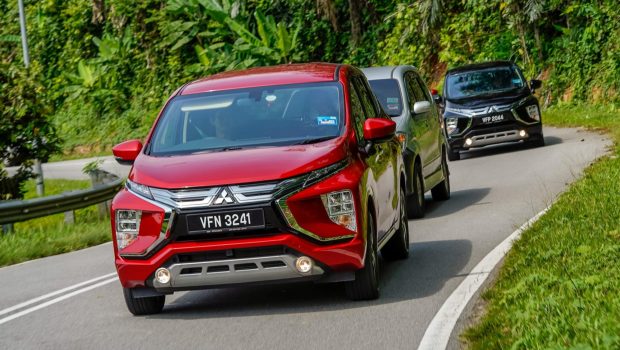 Published on December 20th, 2020 | by Joshua Chin
0
First Drive Impressions: Mitsubishi Xpander
There is a reason as to why these Mitsubishi MPVs are seen all over ASEAN. 
To many, it might come as a shock that after its long delayed arrival, over 4,000 orders have already been placed thus far for Mitsubishi Xpander here in Malaysia since its launch over two months ago. 
Moreover, take a trip to any of our ASEAN neighbours, and you'll soon notice that these Mitsubishi MPVs are absolutely everywhere on the roads there. In fact, an almost incredulous 77% of all MPVs sold in Vietnam today are these Xpanders. 
So then, is this new Xpander really that good?
Well, having spent some time with it, the short answer to these aforemention question is a (un)surprising yes. The many reasons for which can be found in the actual review of this rather good new car down below.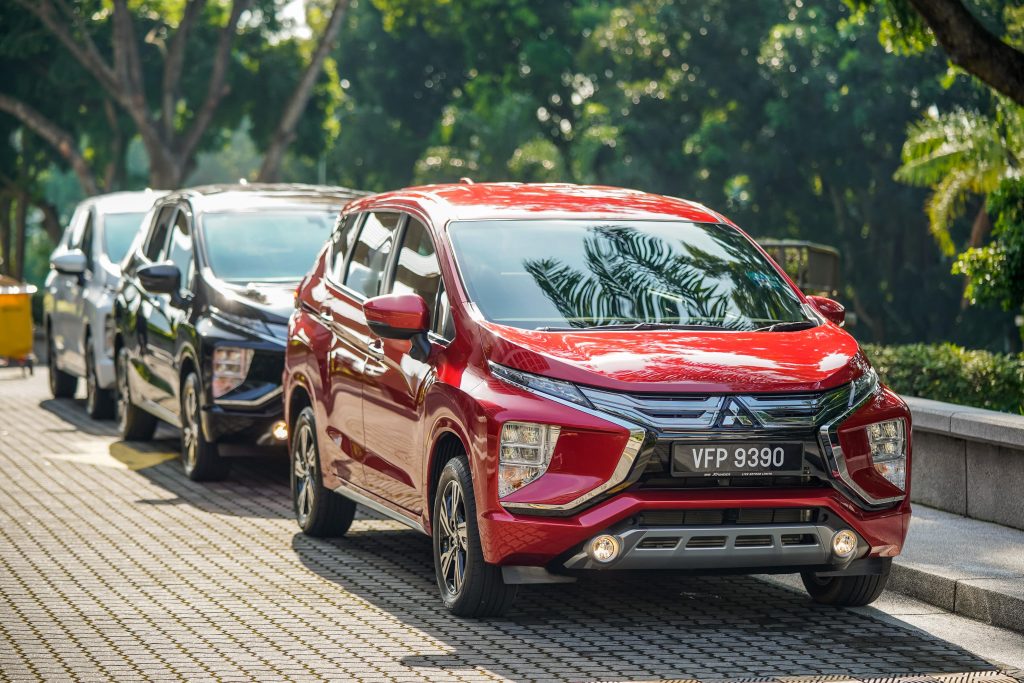 Exterior
Starting off from the outside of the new Xpander, things don't really start of promisingly. Beauty is of course in the eye of the beholder, but this funky looking MPV aesthetics is definitely not to everyone's taste. 
Its large grille with slitty LED headlights may be the new Mitsubishi 'Dynamic Shield' corporate look, but it may just be a bit too funky for certain buyers looking at this conservative segment of car. This same story goes for the rest of the exterior styling, with overly sculpted lines down its flank that culminates in the L-shaped LED taillights.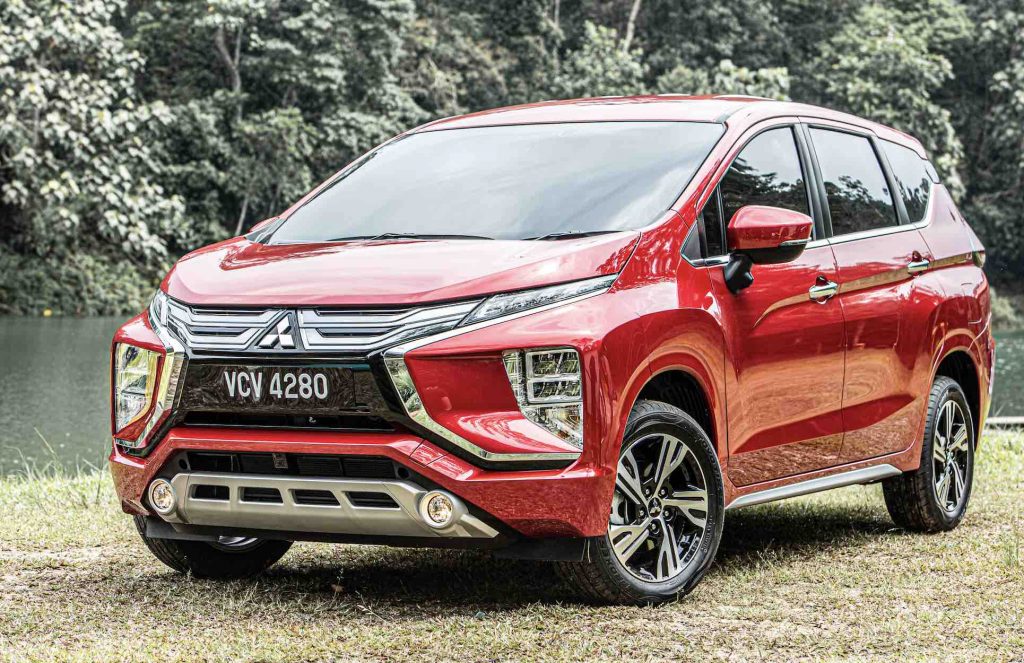 As a practical package however, the exterior of this sub-RM 100k starts to make for a much more compelling purchase. The jacked-up design means the Xpander features the high up seating position that every car buyer these days seem to desire. Moreover, despite its 7-seat capacity, it is not an overly large vehicle in itself, which makes it relatively agile and manoeuvrable in city traffic.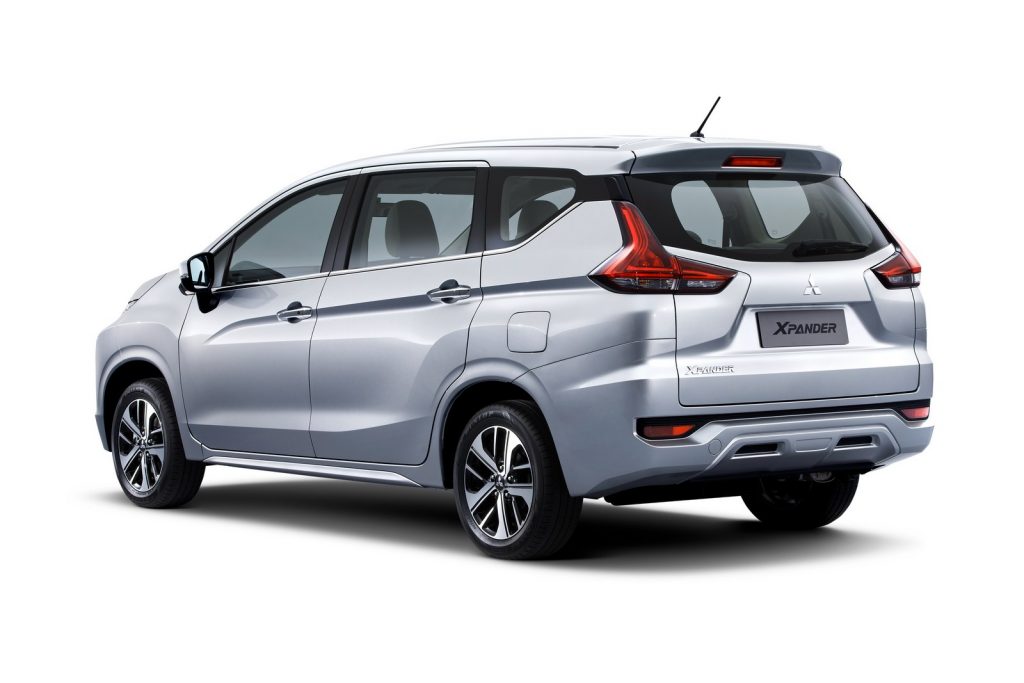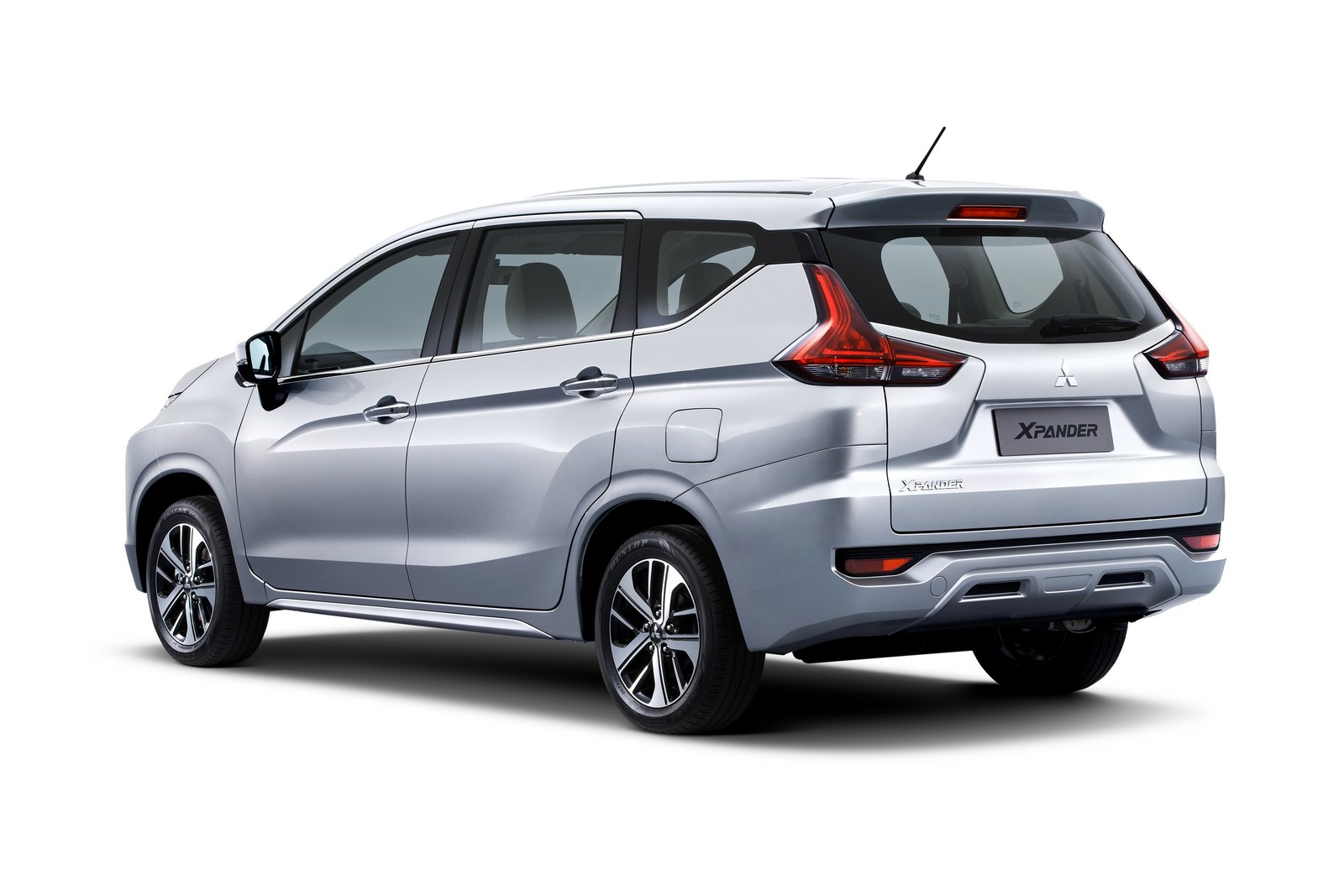 Interior and Practicality
Stepping inside, initial impressions here too are not that great. The biggest contributing factor to this being the interior material quality that leaves quite a lot to be desired.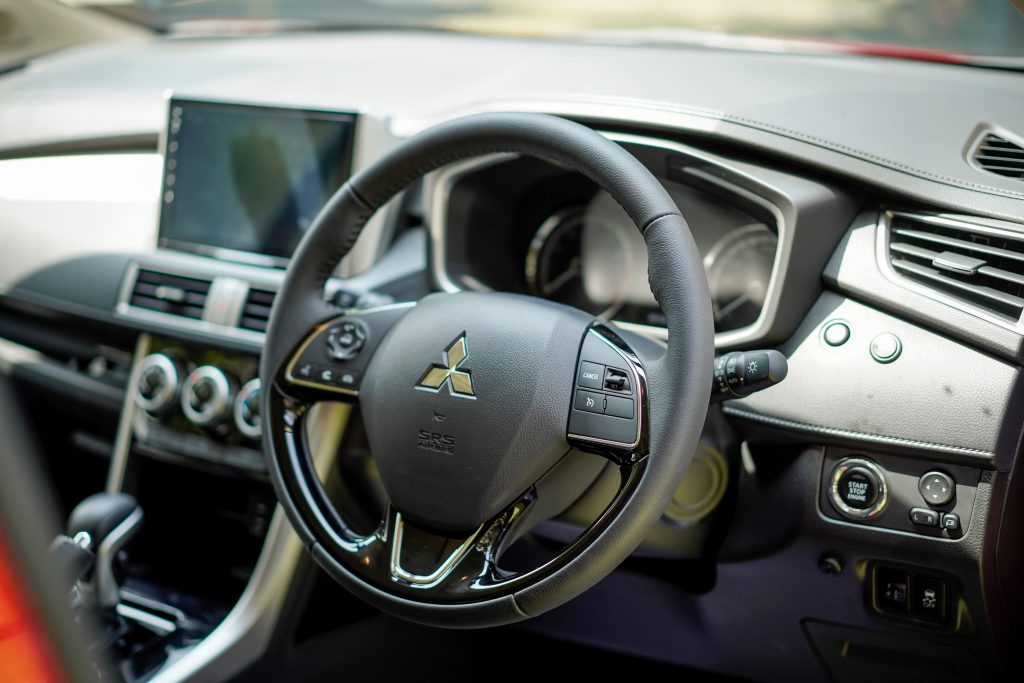 Hard plastics are everywhere within the cabin of the Xpander. The highlight of which is that Mitsubishi has went to the trouble of creating a fabric-effect on the door cards that are made out of plastic, instead of just putting a piece of fabric there in the first place. 
The leather(ette) upholstery on the Xpander's seats are also similar to the cheap tacky material found more commonly on an AirAsia plane seat. Furthermore, the seats themselves are not the most supportive or comfortable.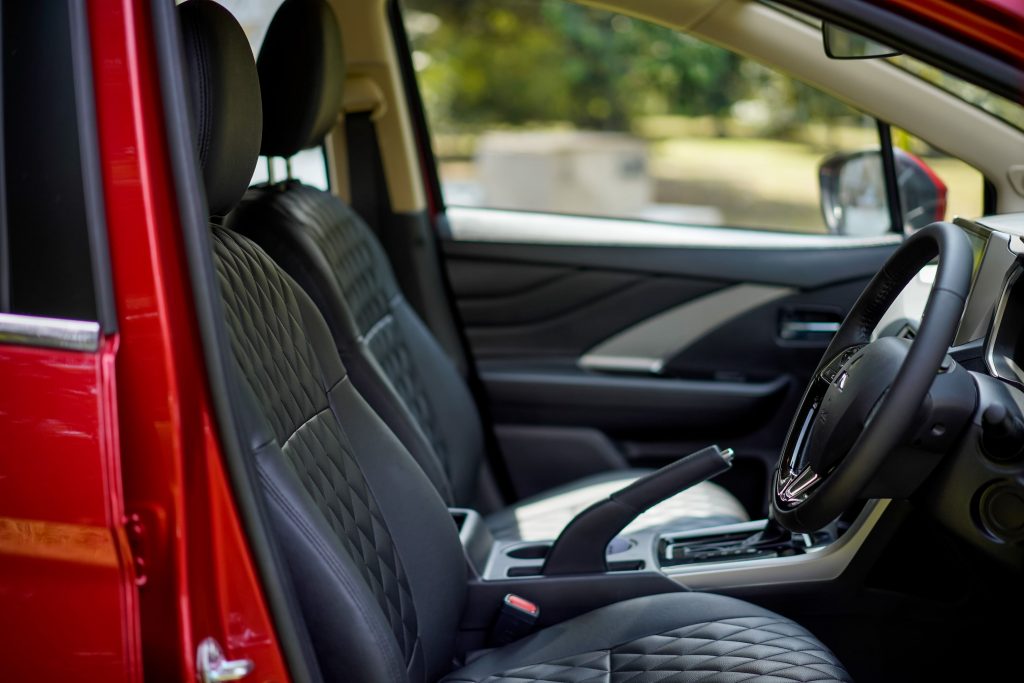 Looking past these surface vanity issues and focusing again on the practicality aspect of this multi-purpose people mover however, the Xpander then starts to make more sense. That is because for what it loses out on luxury niceties, it gains in practical features. 
Such practical features include second row ceiling air con vents, a blessing in the hot, humid Malaysian weather. Speaking of the second row, this particular row of seats have the ability to slide back and forth, thereby allowing the trade of the second row leg room for that of the row behind.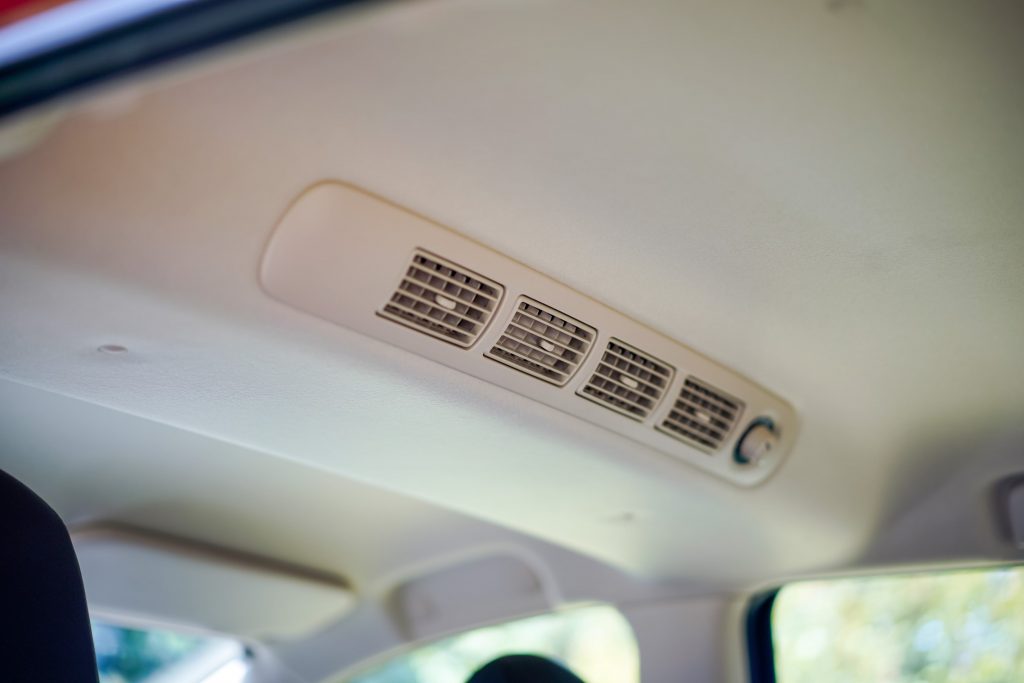 Moving on to the third row, the Xpander could technically be used as a proper 7-adult carrying vehicle, as adults can reasonably fit behind there too, if the second row is slid forward just a smidge. Additionally, the ability to recline these two-rear most seats actually make much better proposition for lankier passengers on longer trips back there. Getting in and out is also quite an easy proposition thanks to the wide opening doors and the easy one-lever tumbling mechanism of the second row.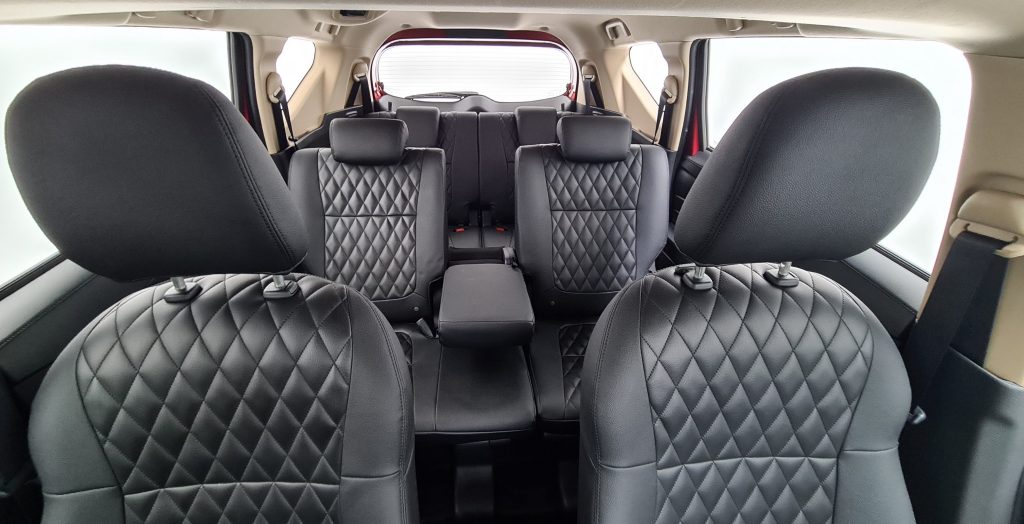 Tech and Features
Up front meanwhile, the practicality theme continues within the cabin of the Xpander. While not the most stylistic of dash designs, this particular Mitsubishi however contain all the features one could ever need for a family hauler.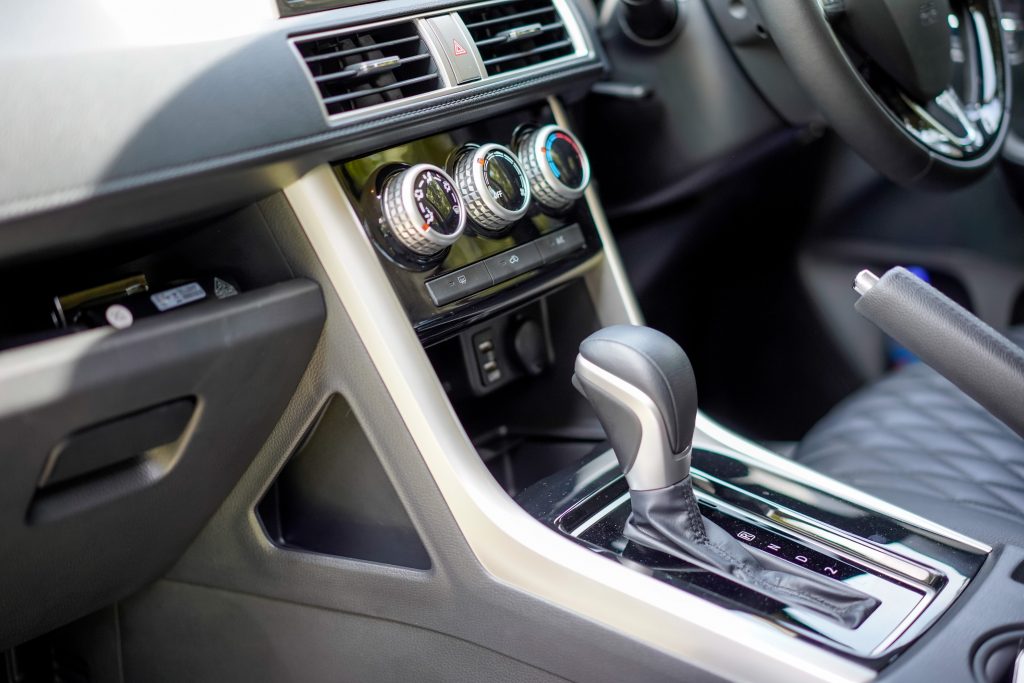 Only having two airbags is a black mark against this people mover, but aside from that the Xpander, is comes with everything that one would normally expect from this segment of car. This includes keyless-go, cruise control, electrically folding door mirrors, a multi-function leather-wrapped steering wheel, a front Digital Video Recorder, USB charging ports on all three rows, as well as all the usual passive safety acronyms.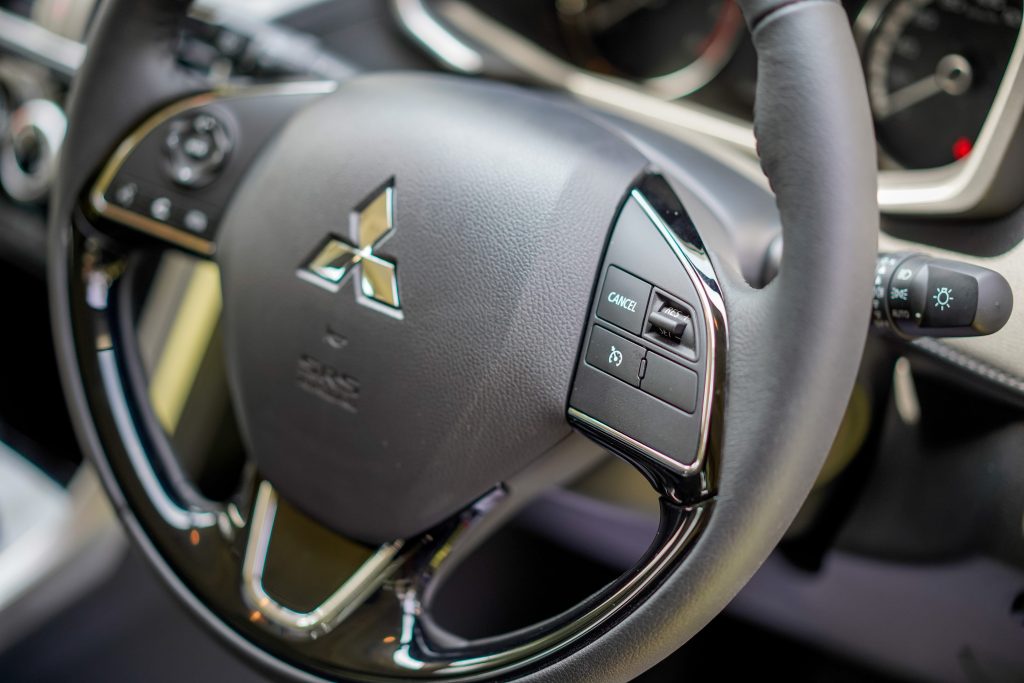 A 360º surround view camera system is also standard on the Xpander. A feature which can be called upon any time with the push of a button on the dash, with the feed then being displayed through the 9-inch central infotainment display.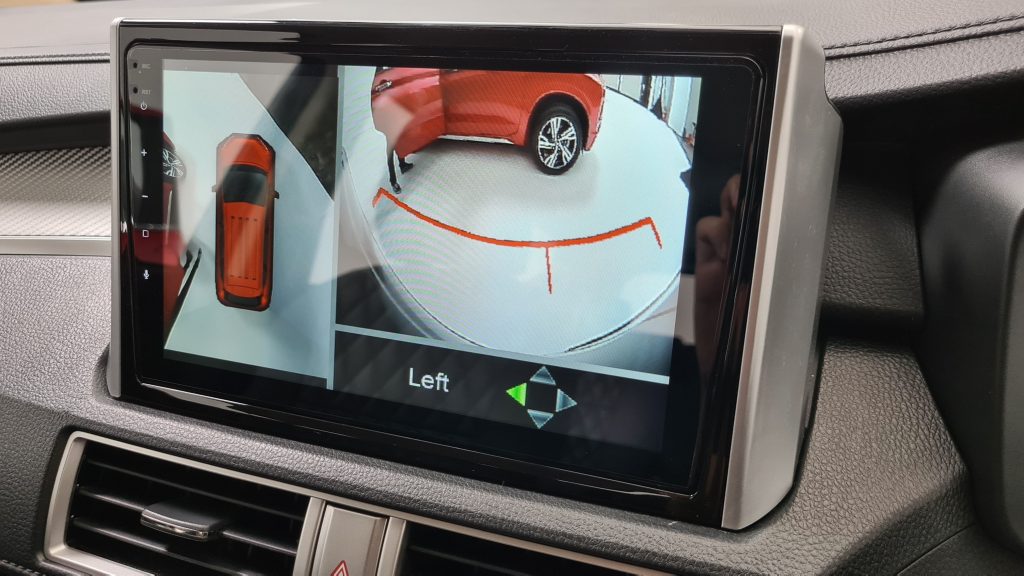 Speaking of the infotainment touchscreen, it may not the most stylish of interfaces, but then again it works well enough. Especially when running Apple CarPlay or Android Auto. As for the sound system, the six standard speakers are actually surprisingly good. A welcome bonus for this family car. 
Behind The Wheel
On paper at least, the 1.5-litre naturally aspirated MIVEC four cylinder is indeed nothing to write home about. Rated at only 105 PS and 141 Nm of torque, this MPV definitely is not going to set anyone's heart racing.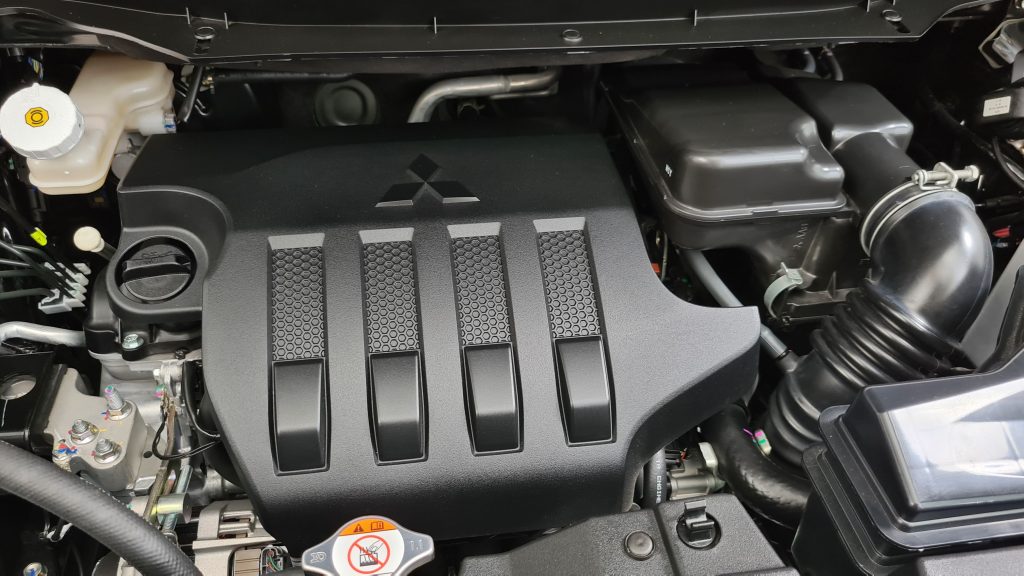 Furthermore, mated to a well-proven four-speed automatic transmission driving the front wheels, it is not at all unreasonable therefore to expect the Xpander to be highly uninspiring to drive. 
These on-paper figures however does not tell the whole story, as this Mitsubishi does more than sufficient power on tap for even the more spirited family man. A useful feature then not only for the getting out of a sticky situation during the daily driving duties, but also for the longer highway trips, where overtaking is actually a possibility with this Xpander.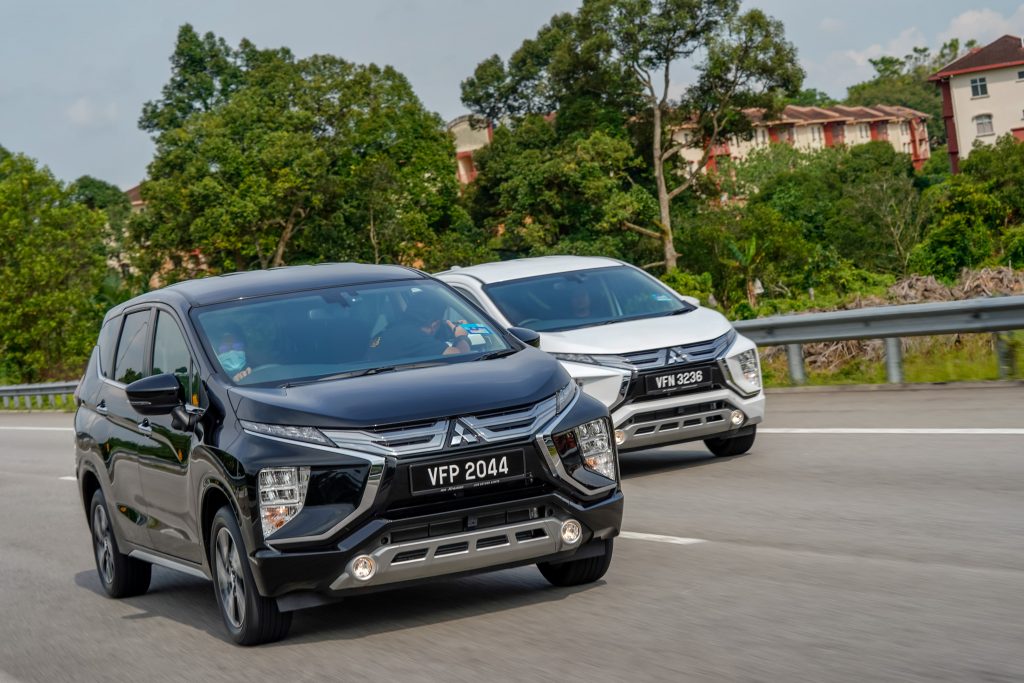 Speaking of this spirited family man, the boy racer who grew up will also perhaps be surprised at the way the Xpander handles on the back roads. Now it ain't going to be like a purpose built corner-carving sports car, but give it some poke and this family MPV will still manage to round bends in a relatively flat and stable manner.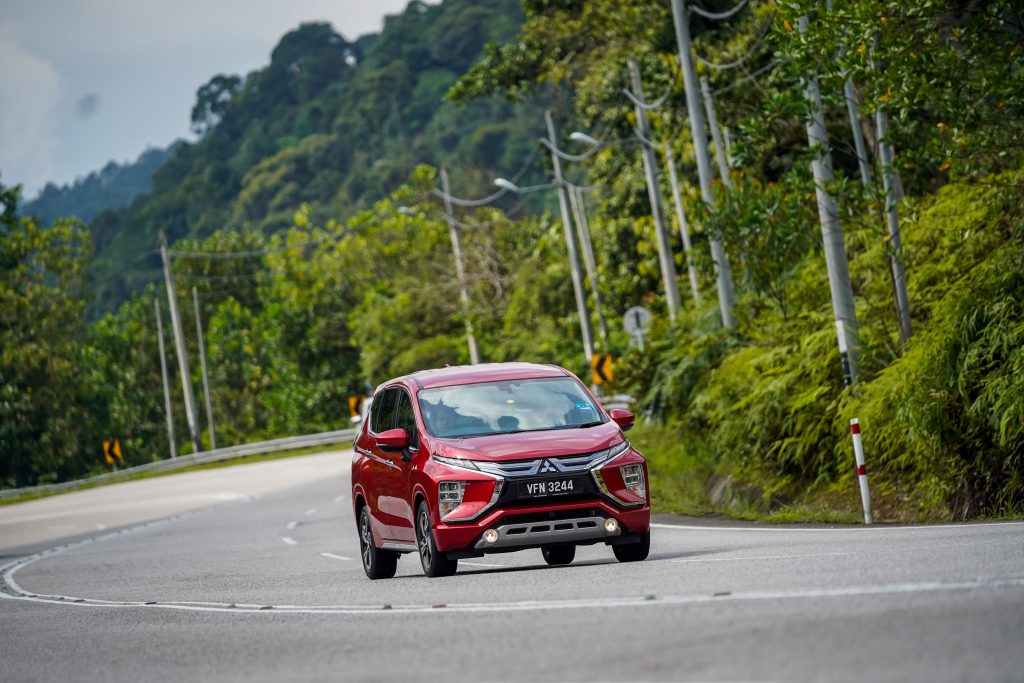 More importantly too, the electric power steering has a reasonable amount of steering feel to it. Thereby inspiring confidence for the next set of bends, or when at higher speeds on the highway. 
Having said that, the most surprising aspect of this new MPV while on the road is probably the refinement of it. The typical expectation for a sub-RM 100k people mover when out on the road is that of noise and discomfort. However even at speeds that are slightly exceeding that of the national speed limit, the cabin of the Xpander was still a quiet and civilised place to be. 
Final Thoughts
To sum up the Xpander then, it all goes down to setting reasonable expectations. It will be foolish to expect top tier stuff from this sub-RM 100k car.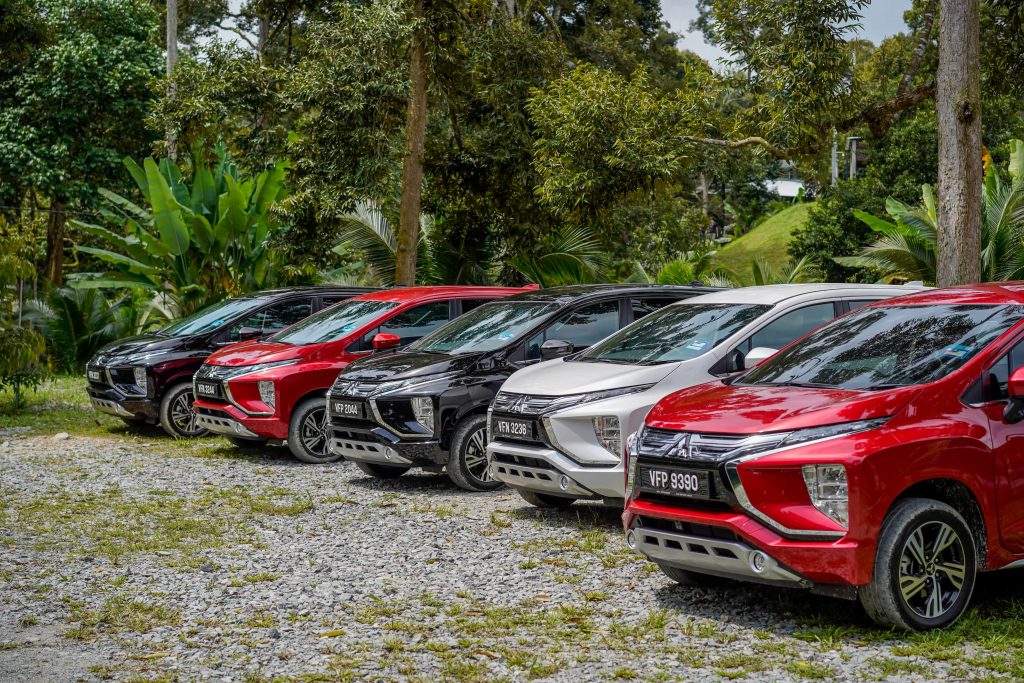 Nevertheless, even when comparing it at this price point however, there are undoubtably a few gripes with the Xpander. The styling is not my cup of tea for instance, and the interior quality is cheap yet not very cheerful. Moreover, while the four speed automatic is 'well proven', in an ideal world it could really do with a few more ratios to bring the revs down when on the move. 
Saying all that though, what the Xpander excels at is in hitting all its main aims for the target buyer of this kind of car. It is modern enough to still be fresh for a few more years down the line, reliable enough to not constantly worry about maintenance, handles reasonably well enough for an MPV, and most importantly it is cheap enough (to buy and to run) to be affordable to many people looking for a practical transportation tool.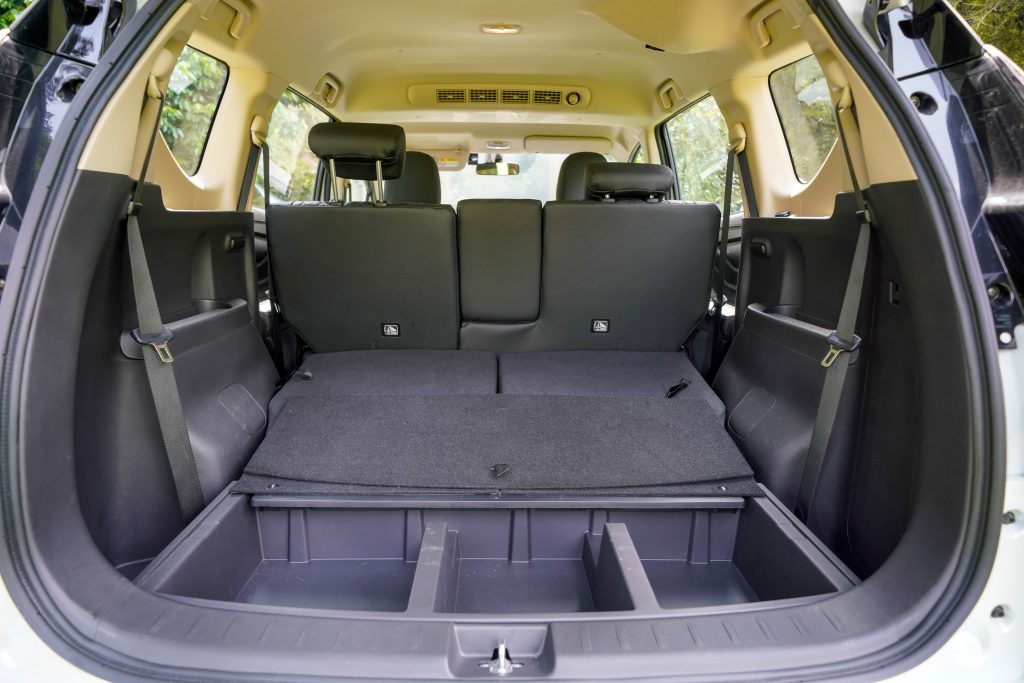 Hence why therefore that there are so many of these on the road all around ASEAN. And judging by the sales figures in Malaysia, it will soon look to be the same here as well. 
For those who still remain unconvinced, think of this locally-assembled Xpander as the ASEAN Mitsubishi Delica. A car for which I have gone on record as saying that it is the perfect family car for the modern family because it combines SUV aesthetics, which everyone seems to want, with MPV practicality, which most people seem to need. 
It is a pity then that the actual JDM big brother Delica will never make it here in any official capacity.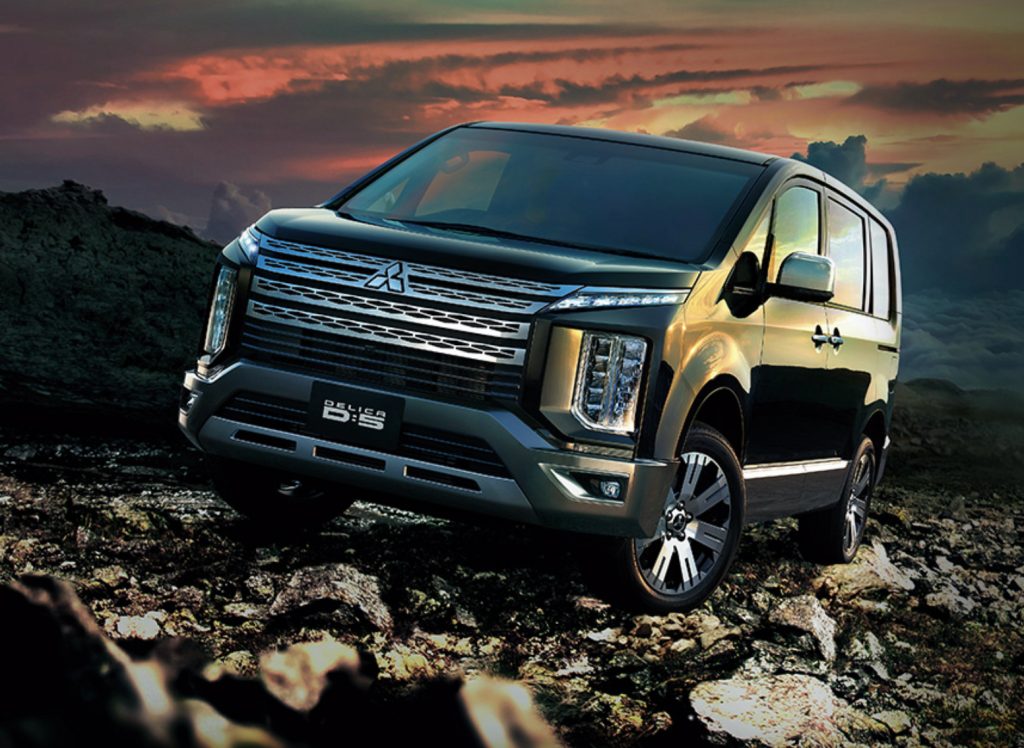 Odds and ends
Here are just a little more of the Xpander quirks and features that are worth a mention to those considering to get one: 
Turning radius of the Xpander impressively small at only 5.2 metres, easily enough to negotiate any U-turns at even the tightest of spots.

 

Thanks to its decent 205 mm of ground clearance, the Xpander should shrug off any mild flash floods that one may have the misfortune to experience. This high ground clearance also means that this Mitsubishi is relatively reasonable off-road too.

 

The Xpander doesn't come with any individual air con vent control sliders.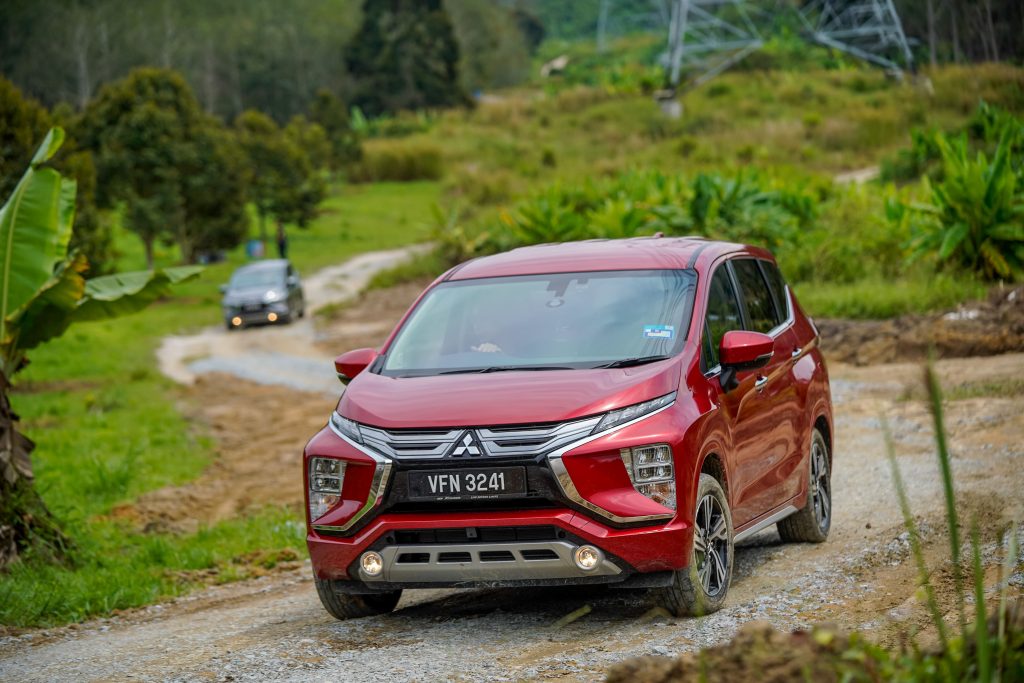 Mitsubishi Xpander Technical Specifications
Engine: MIVEC DOHC 16-valve naturally-aspirated four-cylinder petrol
Displacement: 1,499 cc
Transmission: 4-speed automatic transmission
Max Power: 105 PS @ 6,000 rpm
Max Torque: 141 Nm @ 4,000 rpm
Top speed: 170 km/h
Price: RM 91,359 (including sales tax exemption)