Automotive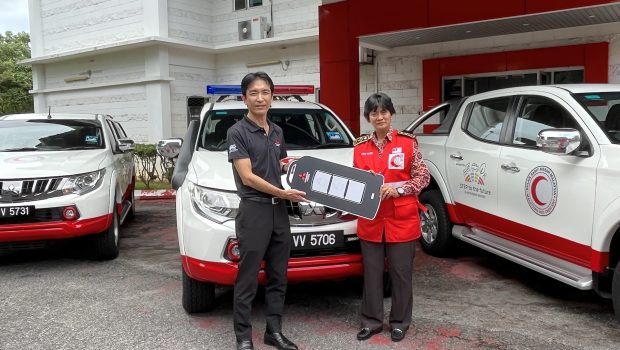 Published on November 9th, 2022 | by Hammer
0
Mitsubishi Contributes Triton Pick-Up Truck To Red Crescent
Good news for  Malaysian Red Crescent Society as MITSUBISHI MOTORS MALAYSIA (MMM), the official distributor of Mitsubishi Motors vehicles in Malaysia has just contributed three Triton 4×4 pick-up trucks to this well managed non-profit organisation (NGO) in Malaysia.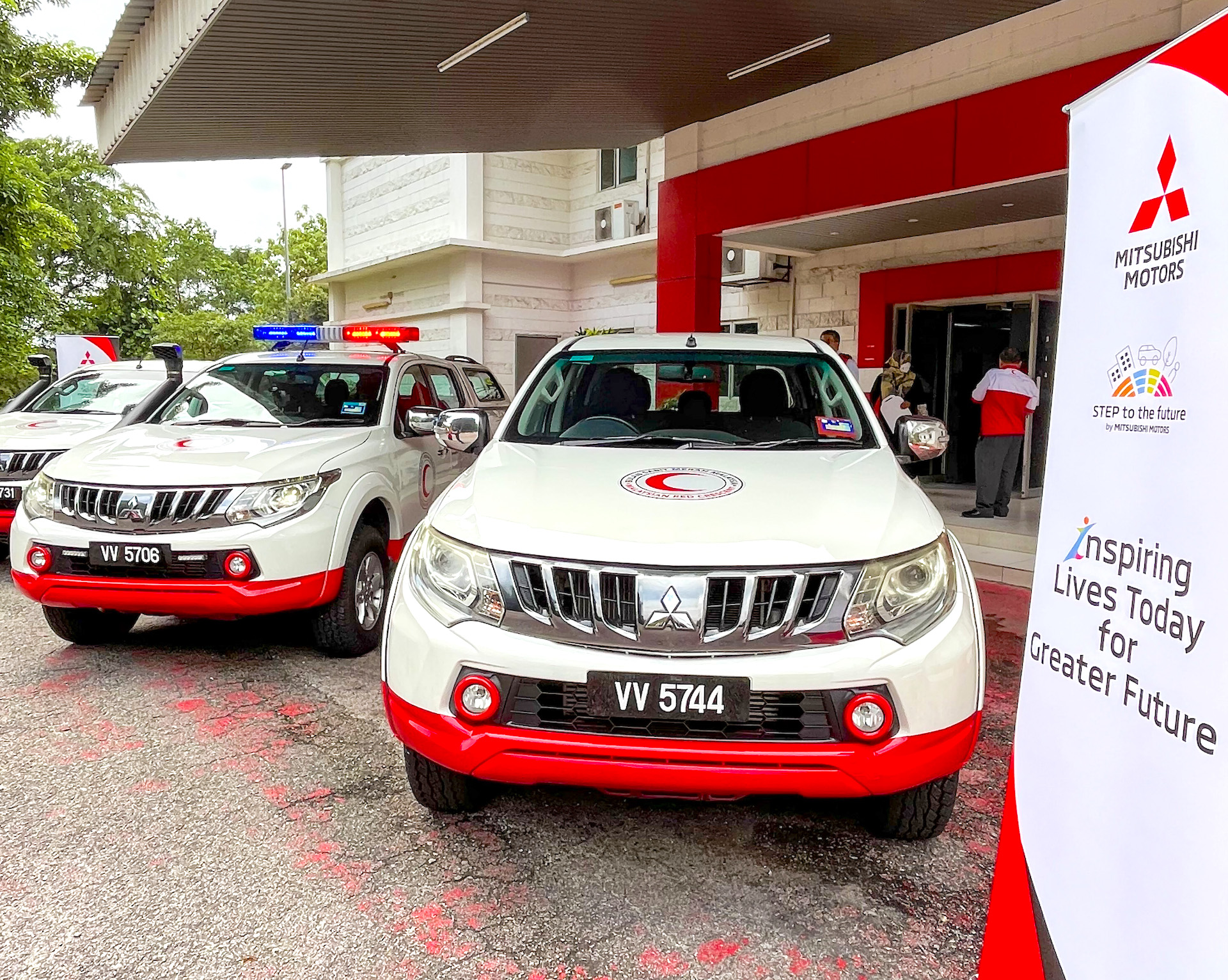 Just last month, Mitsubishi donated a Triton pickup truck to the National Cancer Society Malaysia (NCSM), a non-profit organisation (NGO) that supports cancer patients which was established in 1996. They (MMM) seem to be reaching out to well deserving NGO's.
The Triton 4×4 pick-up truck will be used to reach out and provide logistical support such as food, medical supplies, and humanitarian help to the needy during flood disasters.
MRCS anticipates the upcoming Northeast monsoon in Malaysia to forecast heavy rainfall from November 2022 until March 2023.
In addition, the Department of Irrigation and Drainage (DID) also alerted MRCS that although monsoon floods occur annually in identified risk areas, other parts of Malaysia could also face flash floods, particularly in cities with rapid urbanisation.
"In line with Mitsubishi Motors Corporation's (MMC) social contribution activities, the company is making every effort to provide a wide range of support in response to disasters or emergency situations. Locally, we are humbled to partner with MRCS, an NGO which devotes its time to humanitarian services.
We are confident that the Triton will assist MRCS to tackle the harshest of road conditions caused by heavy downpours such as extremely slippery roads, uneven terrains, and inundated roads all of which the Triton is capable of," said Shinya Ikeda, CEO of Mitsubishi Motors Malaysia.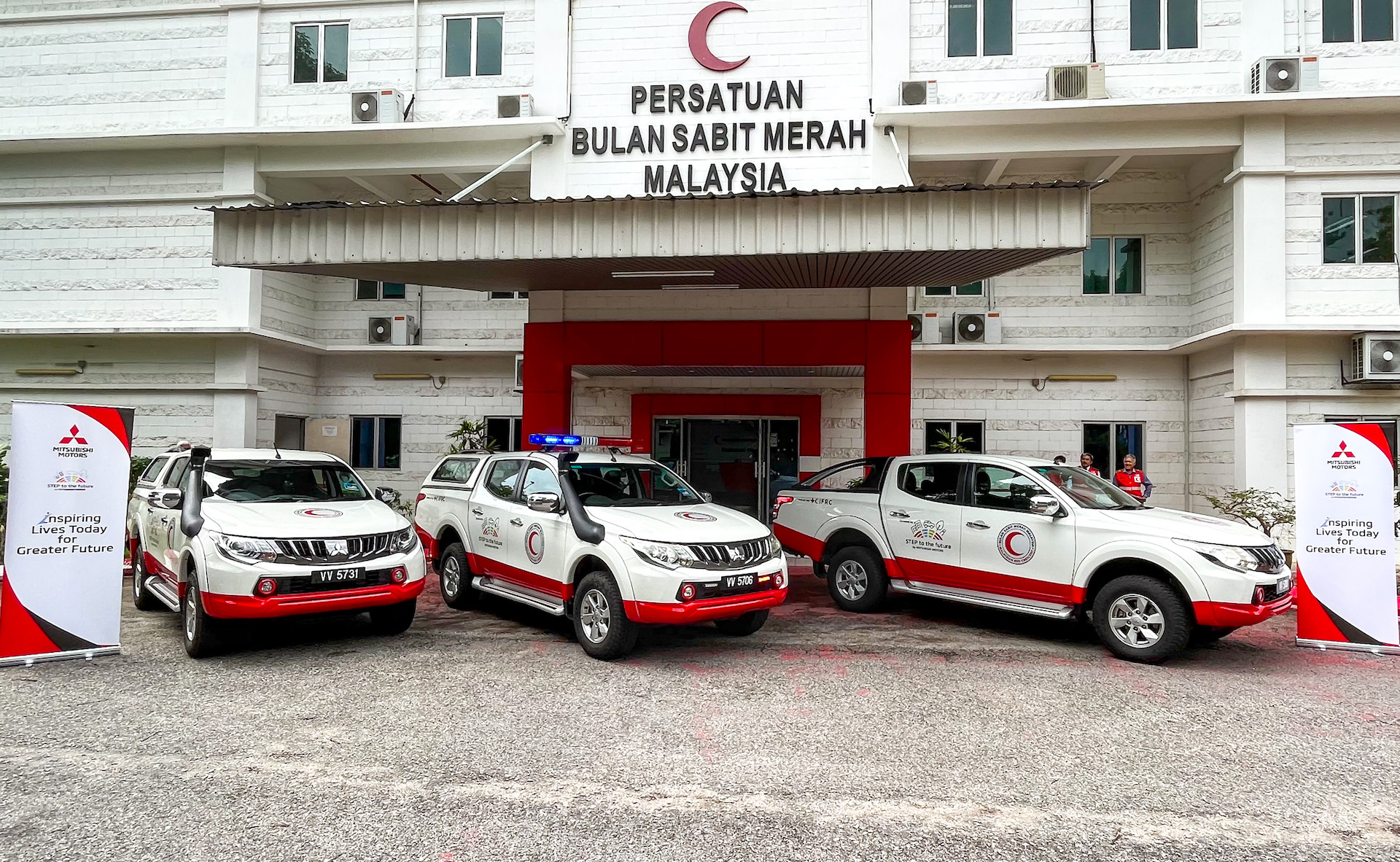 MRCS has been involved in disaster response for more than six decades. Its role is based on the guidelines under the National Security Council as the lead agency for disaster management and national security in Malaysia. Services offered by the MRCS include early assistance in Disaster Preparedness, Disaster Relief during and after a tragedy, as well as Disaster Recovery.
Interestingly, the Triton pickup truck is very popular with Malaysia truck buyers and the 100,000 unit was delivered to a customer just a month ago.
Meanwhile, the Triton has maintained a healthy market share of 22 percent in 2021 (9,268 units) despite the various challenges facing the industry.
While the Triton's legacy can be traced back to the Mitsubishi L200, this 100,000 unit milestone only begins in 2005 with the introduction of the 4th generation Mitsubishi Triton and the formation of Mitsubishi Motors Malaysia.