Uncategorized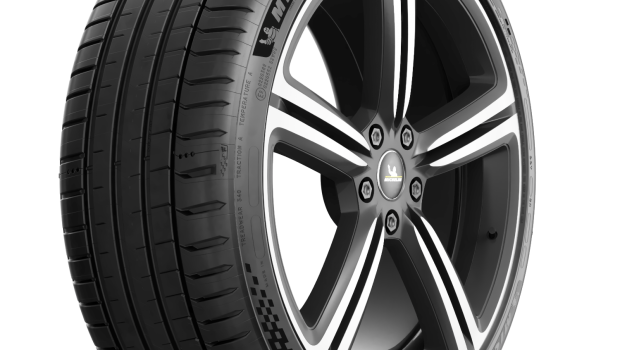 Published on March 17th, 2022 | by Aaron Fernandez
0
Michelin Pilot Sport 5 launched in Malaysia
As part of Michelin's new range of tyres available in Malaysia, the world-leading tyre company have launched the new fifth-generation Michelin Pilot Sport 5. The Michelin Pilot Sport has always been a tyre aimed to provide the best performance possible to sports cars and high-performance sedans.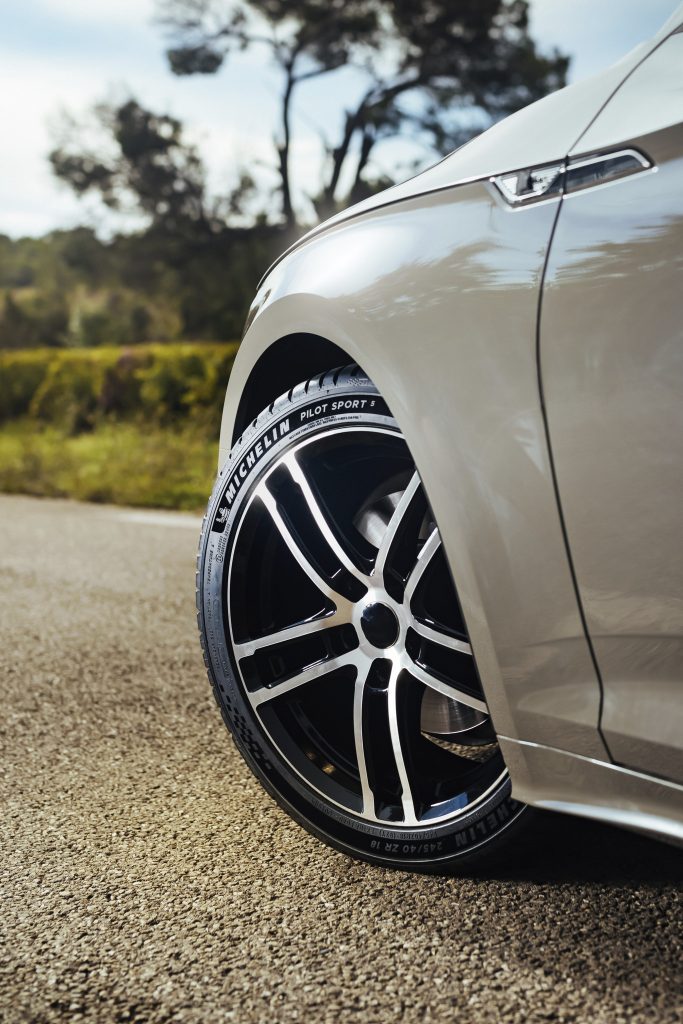 The new Michelin Pilot Sport 5 features several improvements compared to its predecessor, the Michelin Pilot Sport 4. The tyre promises great control, excellent grip and braking performance on wet or dry surfaces with its new Dual Sport Tread Design technology.
This dual side functionalized tread design, inspired by Motorsport experience, features an inner side with larger grooves with high void ratio for enhanced wet road traction, while it has an external side with rigid blocks for better grip on dry roads. This allows the tyre to maintain its performance no matter the weather. All this is further improved with the Groove Clear, which is the association of large longitudinal grooves that release water into wide channels to divert the water away from the tyre.
The tyre also features Dynamic Response technology which features a hybrid aramid and nylon belt for better steering. On the other hand, The MaxTouch Construction technology ensures maximum contact between the tyre and the road to evenly distribute the forces of acceleration, braking and cornering. These features work in unison to provide the driver with a better driving experience while maintaining precision while driving.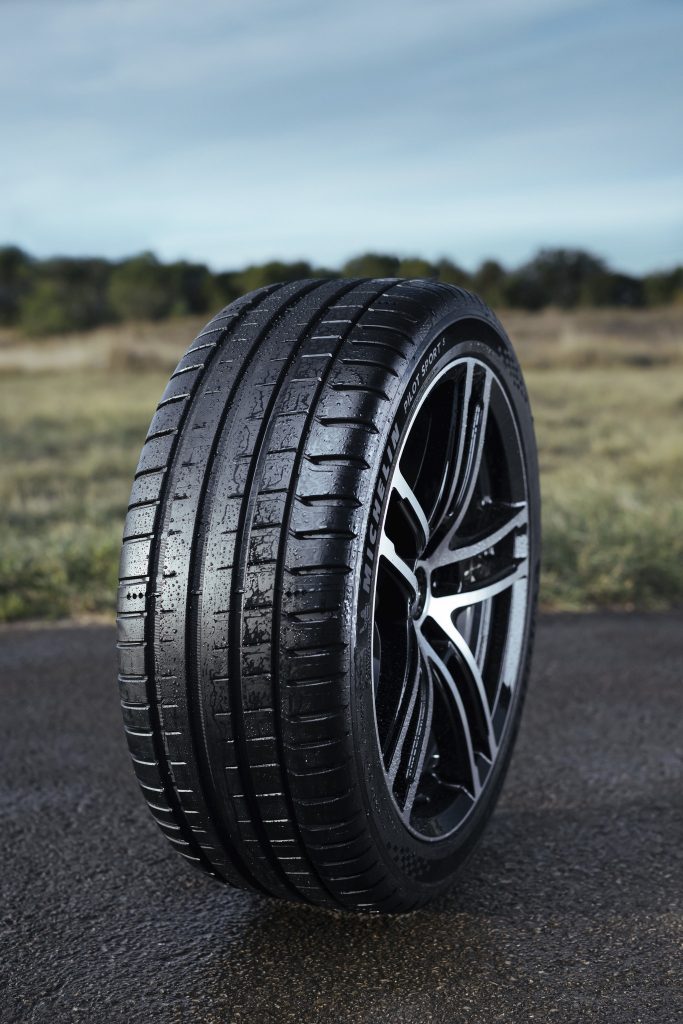 In terms of overall looks, the Michelin Pilot Sport 5 features a Premium Touch Sidewall Design which creates a matte-black aesthetic with a velvet-like micro texture. Meanwhile, the Wear2Check is also part of the design and is an easy way of indicating the tread wear of the tyre. It was specifically designed to allow easy monitoring of the condition of the tyre to help drivers measure the longevity potential of the tyre.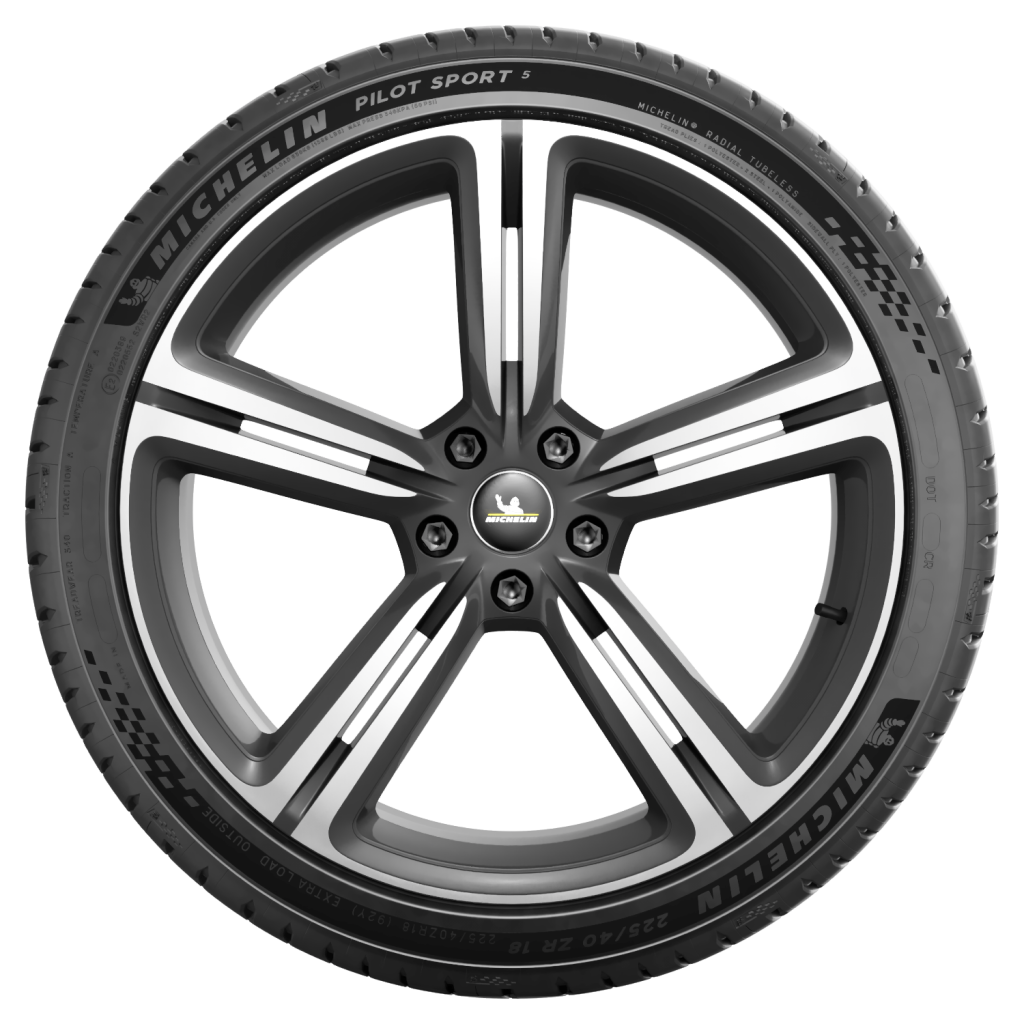 The Michelin Pilot Sport 5 is available at all Michelin authorized dealers across Malaysia. It is priced from RM700 to RM1,900 and comes in 26 different dimensions from 17 to 19 inches. Michelin have also promised to add 21 more sizes from 17 to 21 inches by the end of the year.