News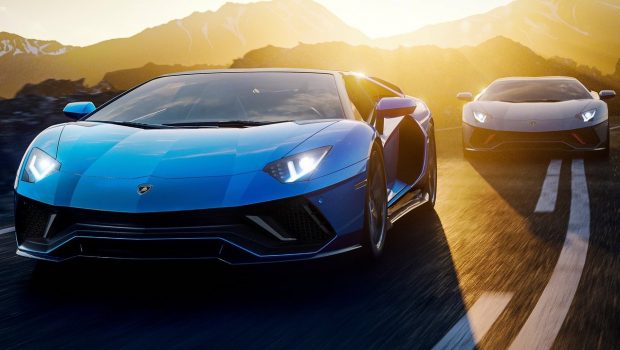 Published on March 18th, 2022 | by Aaron Fernandez
0
Lamborghini concludes 2021 as best year of sales, turnover and profitability
Automobili Lamborghini has reported a record-breaking 2021 with their best year of sales ever. The automaker concluded 2021 as their best year yet in terms of sales, turnover and profitability.
In 2021, the company's turnover reached an all time high of 1.95 billion euros, which is a 19% increase from 2020. This was largely due to the new Lamborghini model's that have been selling well and good marketing strategies. The operating margin more than doubled compared to 2018 and reached 20.2%, which is a profitability level in line with the luxury industry.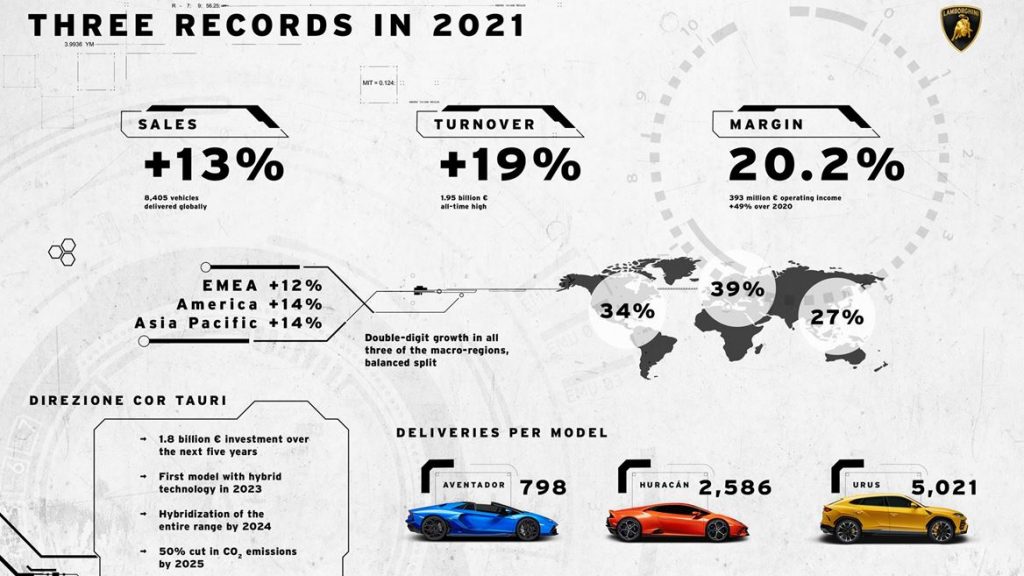 This overall excellent performance allowed the car company to reach an operating income of 393 million euros. This is nearly 50% larger compared to 2020 which had a result of 264 million euros.
With this success, Lamborghini plans to further increase their overall performance in the coming years. The company has already started this ambitious endeavor with the highest investment in the company's history being made. Up to 1.8 billion euros are being self-invested by Automobili Lamborghini to achieve this.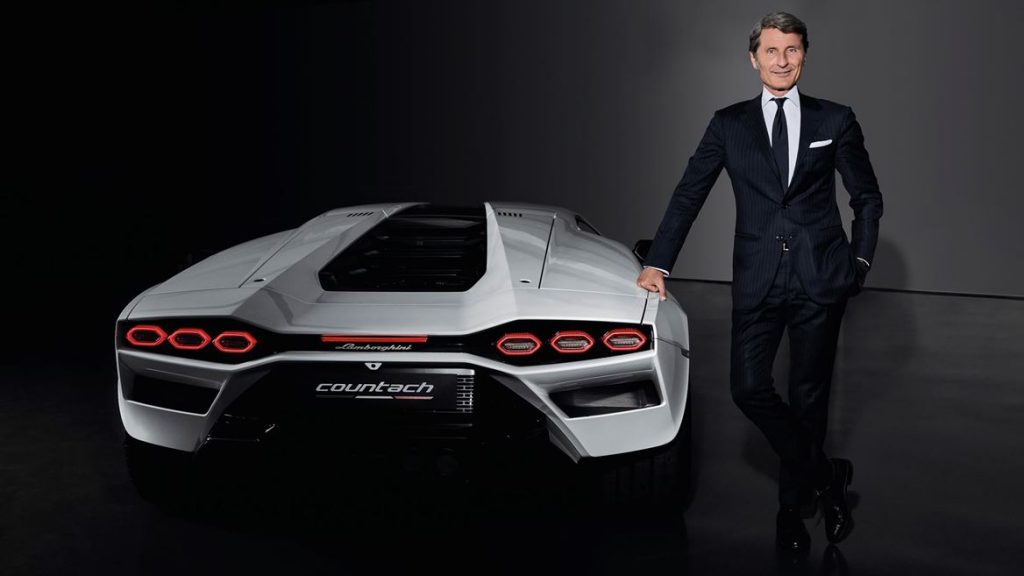 In terms of commercial sales, 2021 also ended as the company's best-selling year. A total of 8,405 Lamborghini vehicles were delivered across the globe, which is a 13% increase from 2020. Lamborghini vehicles saw a popularity increase in their selling macro-regions such as America, Asia Pacific and EMEA (Europe, Middle East and Africa). All these regions saw a minimum double digit percentage increase in 2021.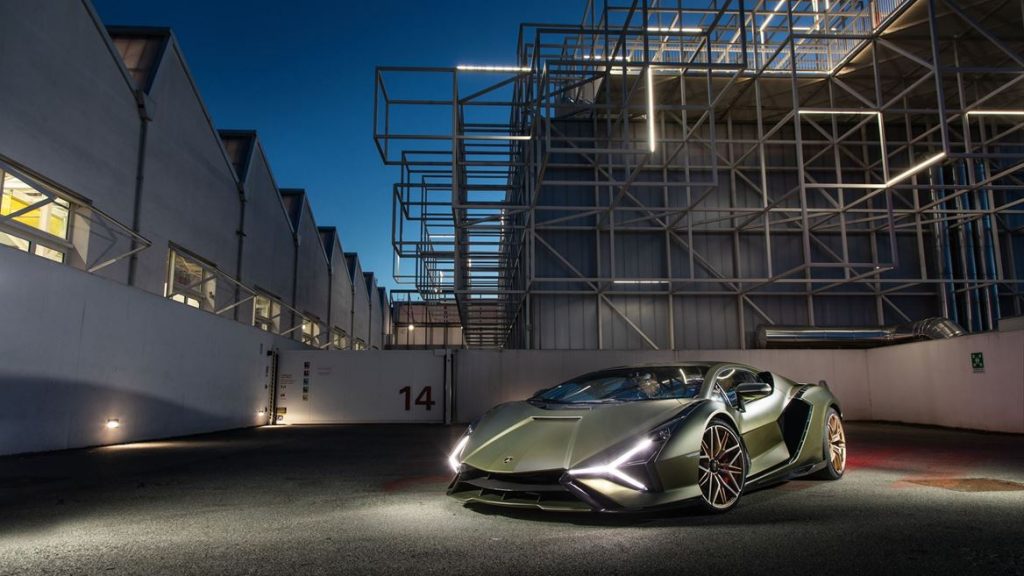 Out of those 8,405 units, the United States was the best-selling country and accounted for 2,472 of those units with an 11% increase. Meanwhile, China took the second-place spot with their 935 units and a astonishing 55% increase followed by the United Kingdom with 564 units and a 9% increase. Aside from doing well globally, Lamborghini's home market, Italy also saw a short increase of 3%, with its total of 359 units.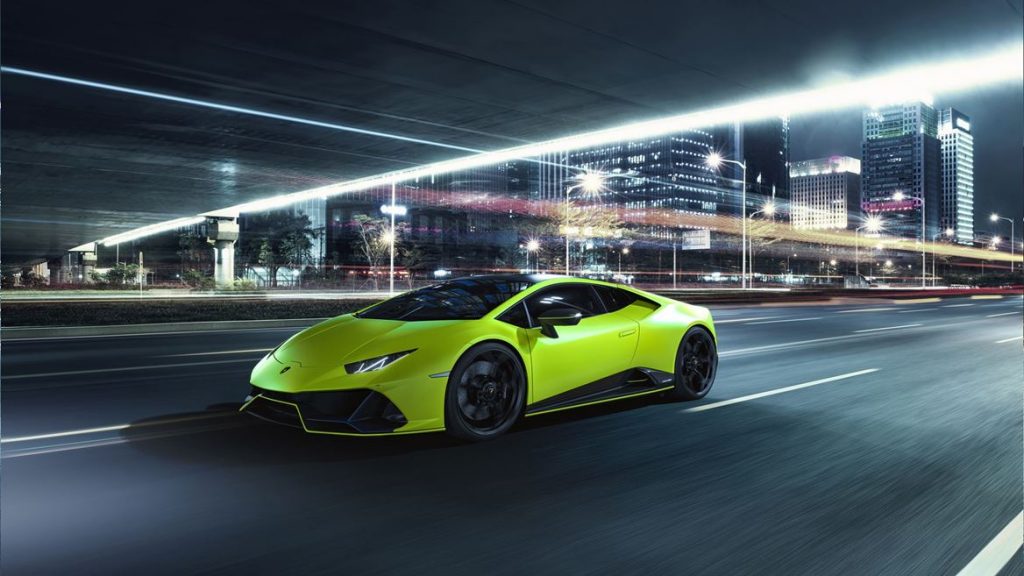 Lamborghini also ended 2021 with their best-selling model, the Urus Super SUV accounting for 5,021 of the units delivered. The Urus Super SUV also brought home many awards for Automobili Lamborghini. Next in line are the Huracán models which sold 2,586 units, largely thanks to the Huracán STO. The Lamborghini Aventador also contributed with its 798 units sold worldwide.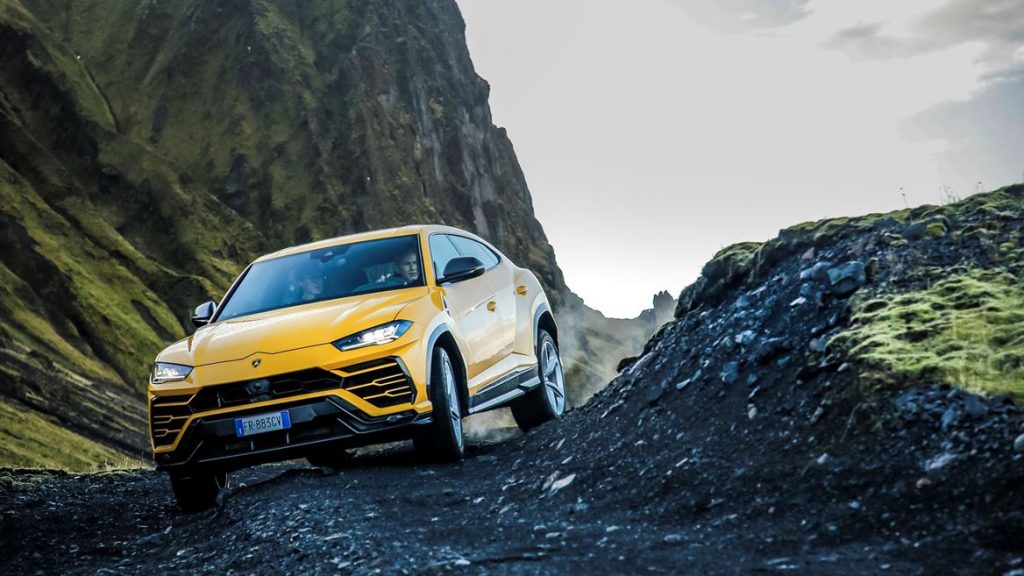 As a part of giving back to the community, Lamborghini have also decided to give their support to the Ukrainian population amid these tough times. The company have donated 500,000 euros to the UNHCR (United Nations refugee agency). They have also decided to halt their business in Russia.
Lamborghini have recently commented on their transition towards hybridization of their models. It's first hybrid model will be coming in 2023 with plans to hybridized their entire roster of models by 2024. With these, the Aventador is likely to be replaced with their new model in 2023. They also have further planned to unveil their fully electric model which will be arriving in a few years.