Automotive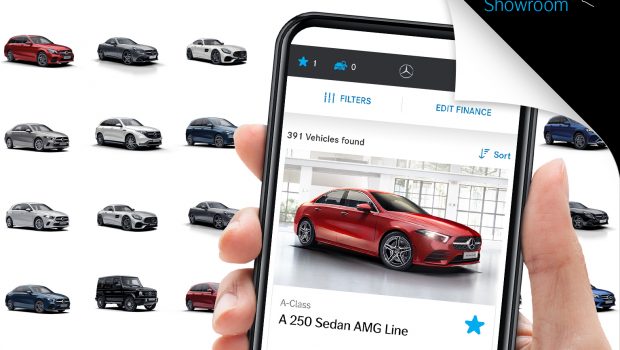 Published on February 8th, 2021 | by Joshua Chin
0
Mercedes-Benz Malaysia Unveils Its New Virtual Showroom
This does not spell the end of the physical Mercedes-Benz showrooms locally though, for now at least. 
Mercedes-Benz Malaysia has recently opened its doors to its latest showroom yet. Instead of a swanky establishment however, this latest local showroom can be visited by anyone and everyone, and at any time really, as it is located in the wonderful virtual world of cyberspace.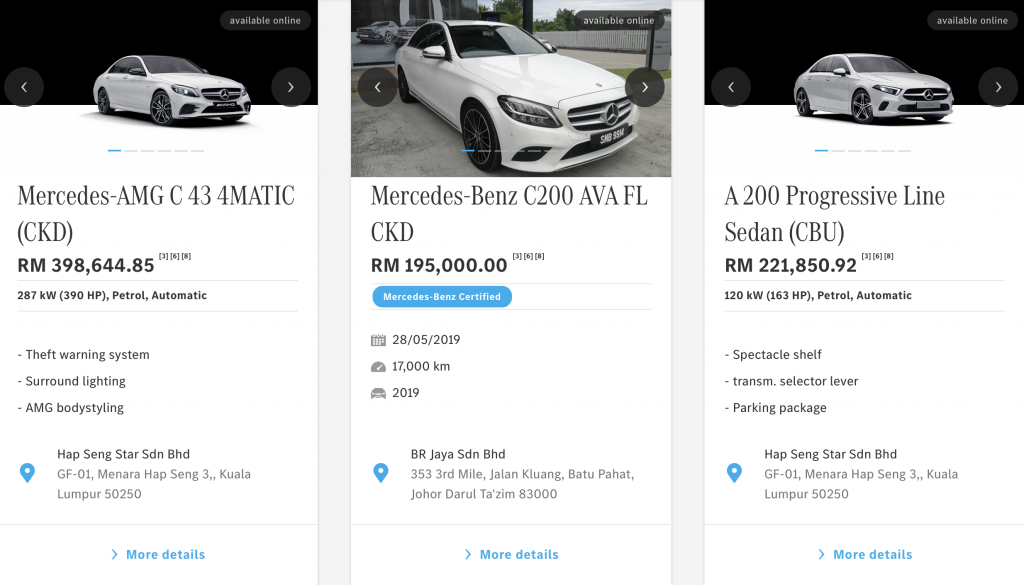 That's right, the premium German automaker has finally joined the virtual showroom game in Malaysia. To be found on the site linked here, prospective Benz buyers will now be able to peruse and begin the order process for their new (or pre-owned) three pointed-star from the comfort of their own homes. 
Taking Mercedes-Benz at their word, this increasing digitalisation of new car buying experience is meant to 'offer customers greater comfort and convenience and signify a new era of luxury experience'. And credit where it is due, these words do make some sense as buyers who decide to go through the virtual showroom would now need not take the time off their (presumably busy) schedules to step foot into a showroom until the signing of the required documents with the dedicated sales agent assigned.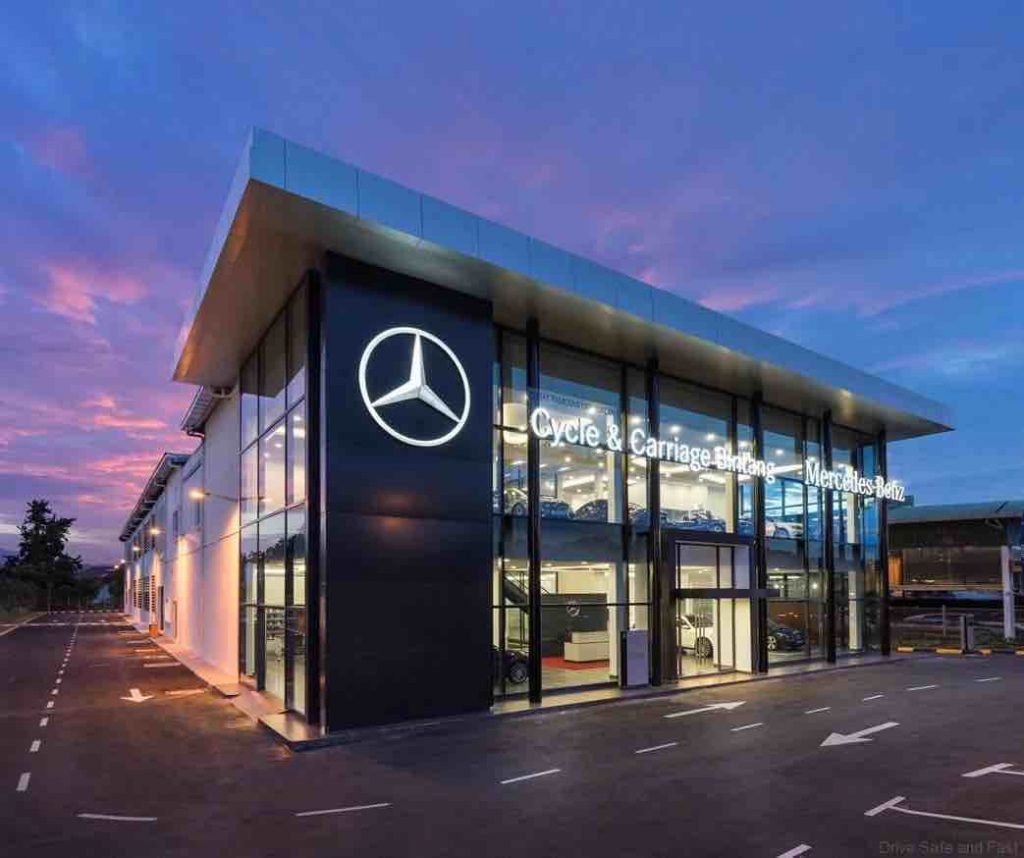 What more is that the prospective buyers will also now have the opportunity deliberate further at their leisure when it comes to financing their Mercedes, as the online site offers the Financial Services Widget that provides a monthly finance quote based on the actual car price. It is worth noting too that buyers can even select from which preferred Mercedes-Benz dealerships they wish to purchase their cars from through this newly launched virtual showroom.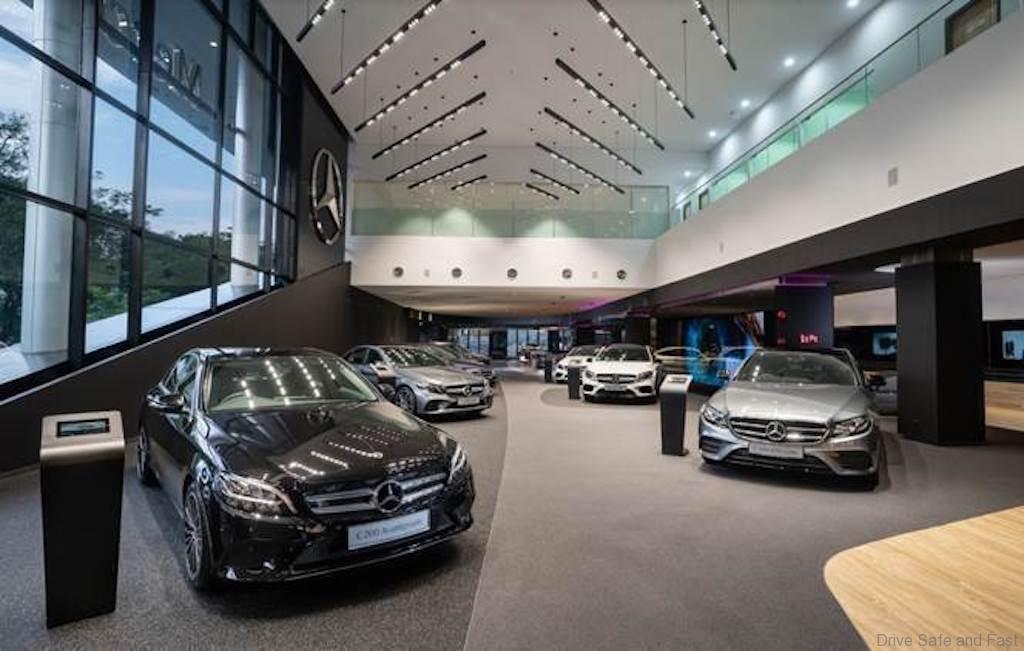 Speaking of dealerships however, it is not as if the existing physical Mercedes-Benz dealerships will be shuttering their doors any time soon, even with the introduction of this new virtual showroom. This is because not only the final sale will still take place at said physical dealerships, but also the model variety on offer online thus far are still rather tepid to say the least.
While the site does currently say there are over 100+ vehicles to choose from, the models on offer however are currently limited only the A-Class, C-Class, E-Class and S-Class. In other words then, if you are in the market for a Mercedes SUV or a rather special AMG-spec Benz, a physical dealership is still your sole choice at time of writing at least.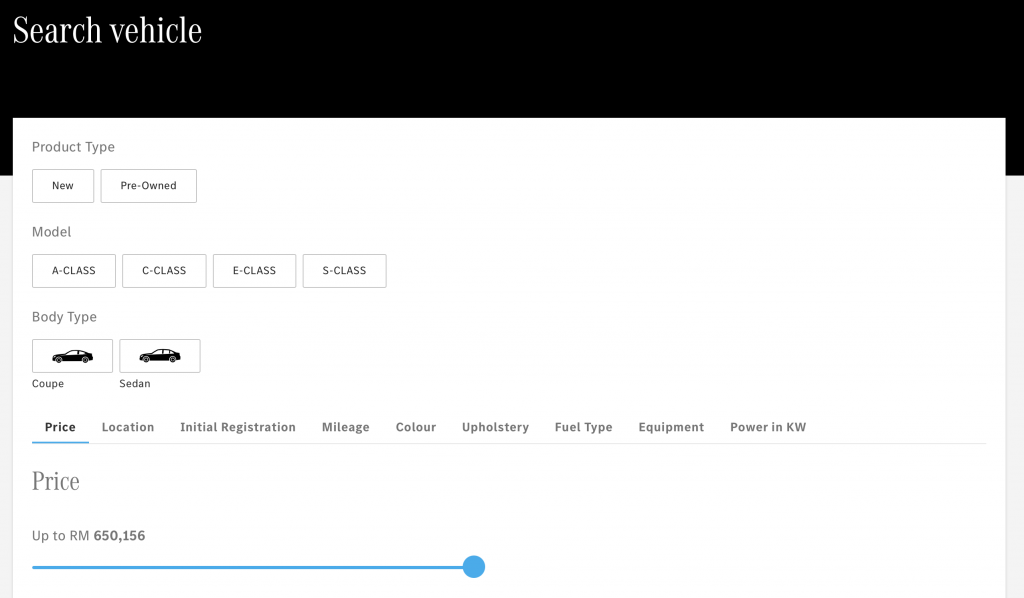 Nevertheless, there is no doubt that Mercedes-Benz will continue to innovate and expand its new virtual showroom platform over time. After all, especially with this pandemic still in full swing in Malaysia at least, many prospective buyers will probably welcome the opportunity to complete most of the purchase of their next three-pointed star safely from the comfort of their couch.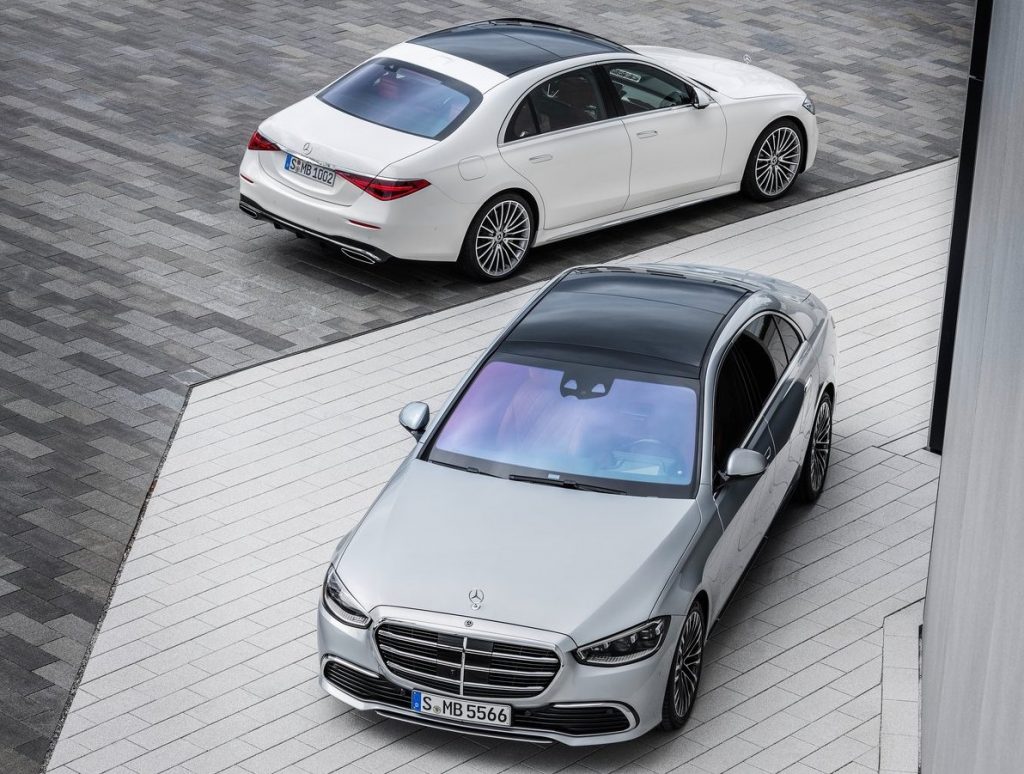 In fact, thinking further ahead, there could come a time in the not to distant future yet that, the whole purchase process for a new car will be all done online, with it arriving at our doorstep much like the deliveries from our online shopping escapades. Let's just hope though that these new cars will arrive at our doorstep in better condition than some packages in recent time. 
More information about this new virtual showroom, and what Mercedes-Benz is up to last year, can be found in the press release below.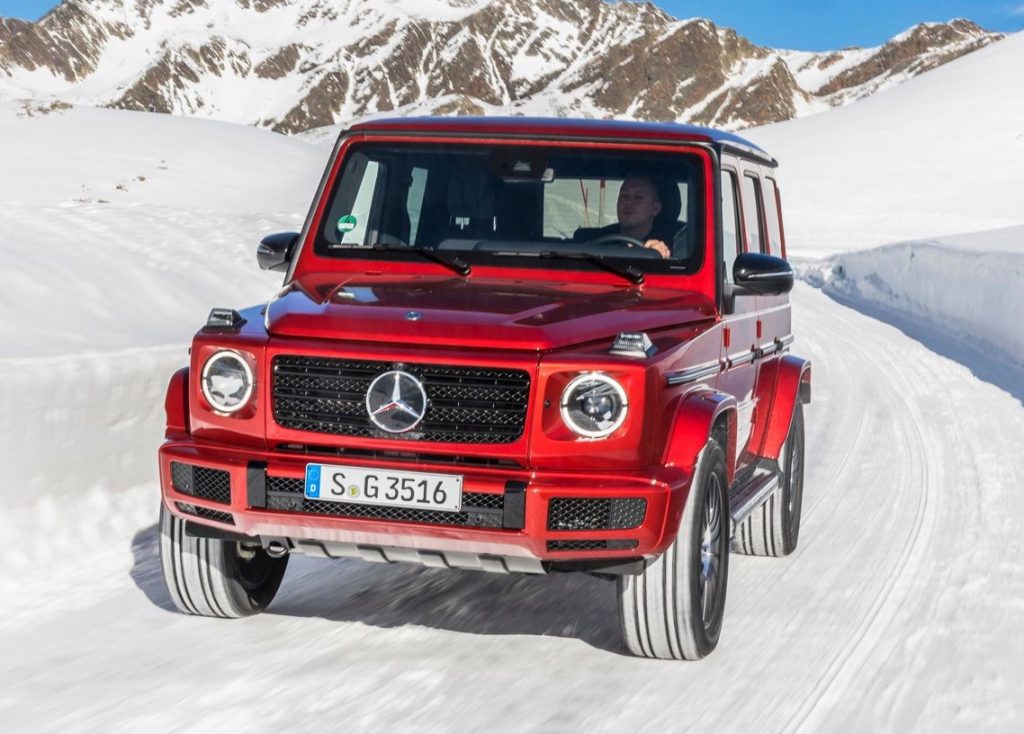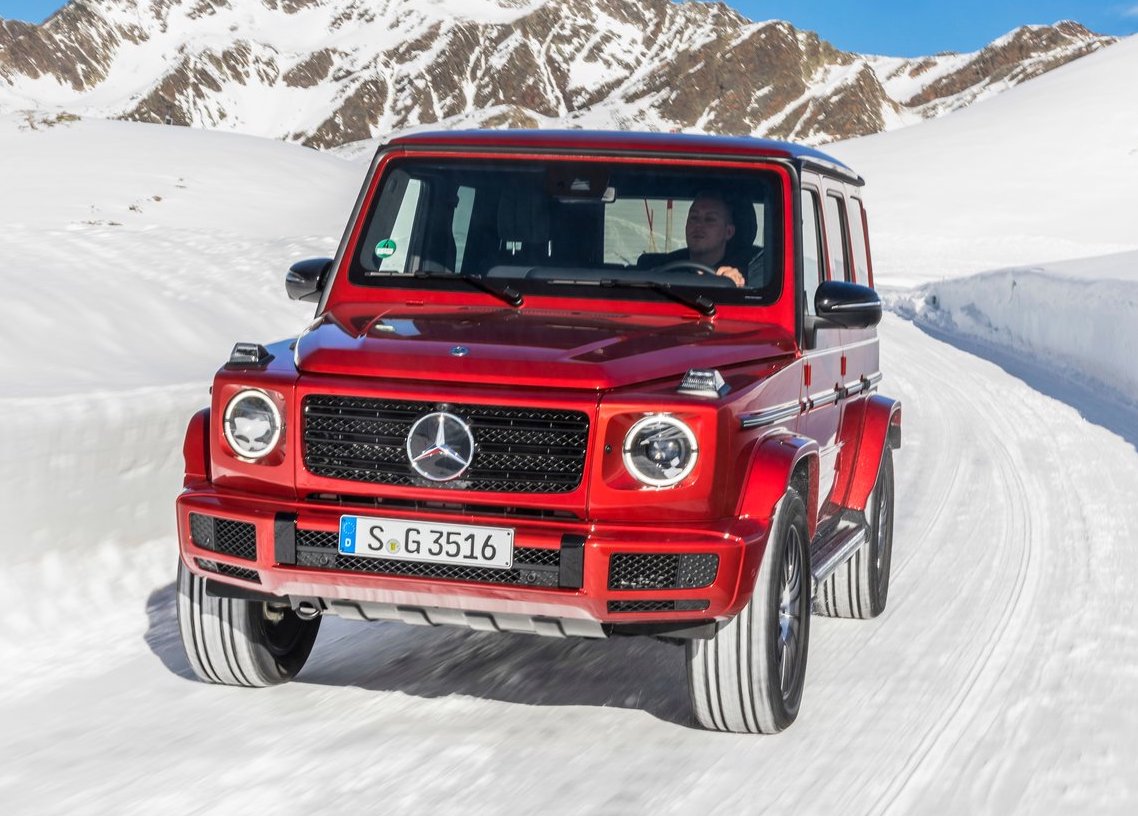 PRESS RELEASE: Mercedes-Benz Malaysia sets a comprehensive strategy to further enhance its position in current luxury & performance segment. Amidst a challenging year ahead, the company intends to build a strong momentum by offering desirable and innovative products by leveraging its strength as a luxury brand and grow local economic value. 
The premium automaker also reinforces its local digital footprint with the launch of its e-commerce platform, a virtual showroom that allows customers to browse their dream cars online. Now available for both new and Mercedes-Benz Certified pre-owned cars, customers can use this feature to instantly search for stock availability, calculate financing option and directly request a quote from their preferred dealer.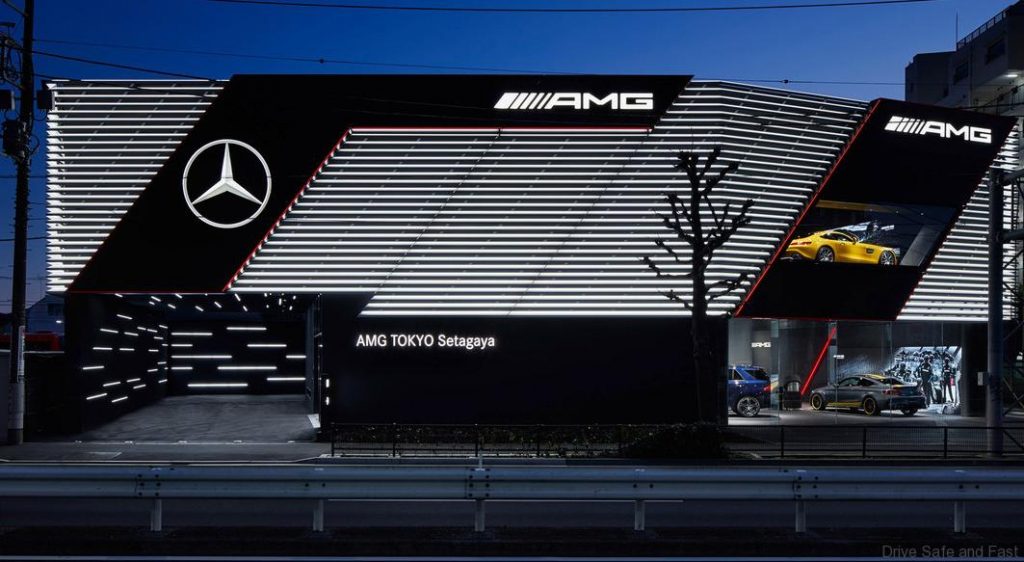 Dr Claus Weidner, President & CEO of Mercedes-Benz Malaysia said, "2020 placed great demands on us as a society. Despite the challenges, the situation also presented us with an opportunity to be more resilient and agile in this new technology-led environment. While the safety and of our customers is our top priority, we explore innovative ways to optimize our offerings. The virtual showroom is an example of our pursuit in continuous digitalisation effort to bring the best experiences for our customers." 
Michael Jopp, Vice President of Sales and Marketing at Mercedes-Benz Malaysia, added, "We want to assure our new and existing customers that we are with them throughout their ownership. We have accelerated most of our efforts to combine physical and digital touchpoints for a seamless customer journey. From dealerships with luxurious brand presence to digital launches and virtual showroom– it is all now easily accessible from anywhere. This new and improved presence is meant to simplify processes and enhance our brand experience by leveraging data and technology in this era."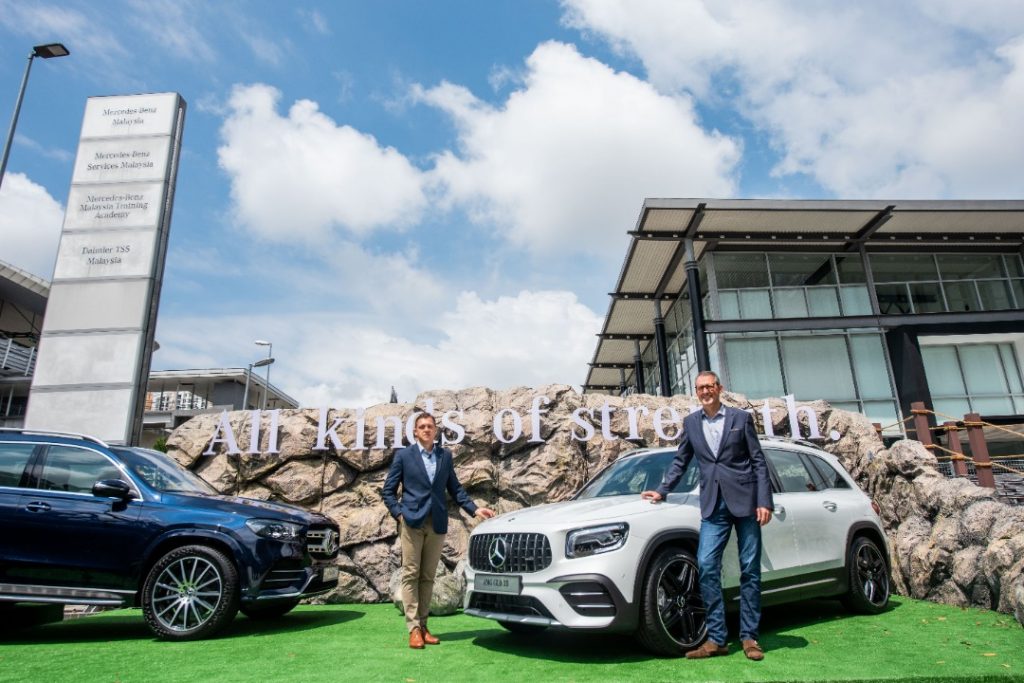 The new virtual showroom 
The new virtual showroom serves as an avenue to engage with all existing & future customer to browse and begin their order process at the comfort of their homes. Interested customers will be informed on its stock availability within the search criteria at the selected dealership. 
Customers can visit www.mercedes-benz.com.my/virtual-showroom to access the new virtual showroom. Upon model selection, users can ask to "Request for Quote" or "Contact Me" and a quote will be generated for the specific vehicle along with a dedicated sales agent assigned. Its Financial Services Widget also provides customers with a monthly finance quote based on the actual car price. These investments collectively elevate our brand presence online, to offer customers greater comfort and convenience and signify a new era of luxury experience.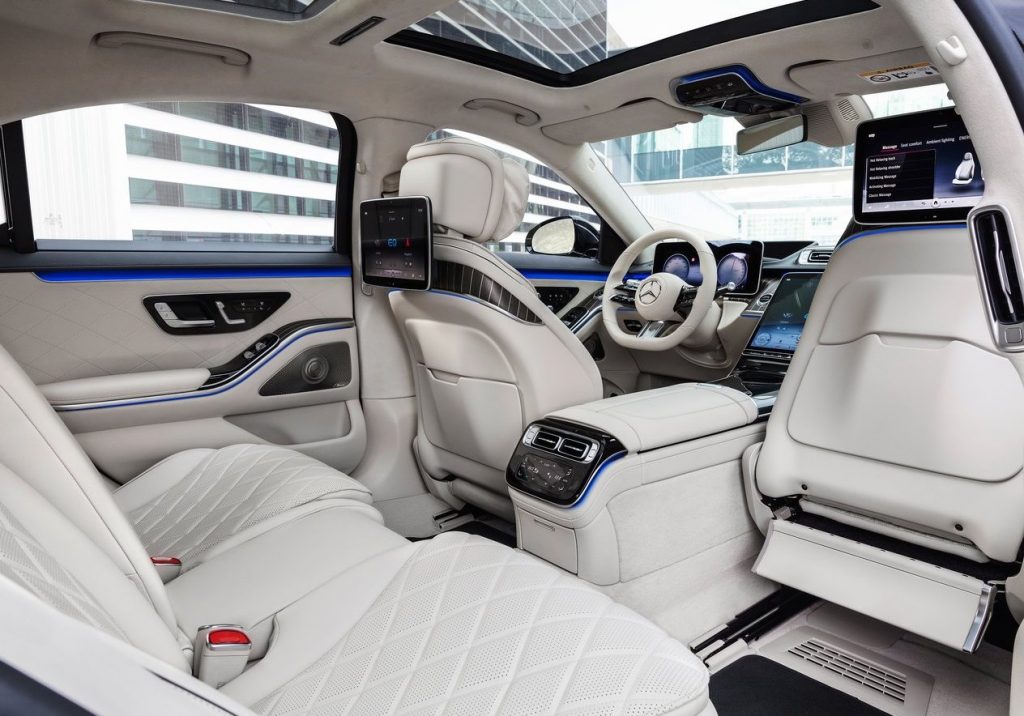 Key highlights of 2020
Despite the major challenges posed by the COVID-19 pandemic, Mercedes-Benz has globally delivered more than two million cars for the fifth consecutive year. Through advanced digitisation in sales and service, Mercedes-Benz was able to respond to the rapidly changing situation and during the pandemic.
As the leader in the premium luxury segment, Mercedes-Benz continues to redefine mobility with a holistic brand showcase of future mobility, innovative technology and a stellar product line up to meet customer's preferences in Malaysia.
In 2020, Mercedes-Benz hosted its first ever digital premiere car launch, featuring the latest Mercedes-AMG compact cars. 2020 also saw the digital debut of the new Mercedes-AMG Compact car family, with the all-new A 35 hatchback, A 45 S and the CLA 45 S.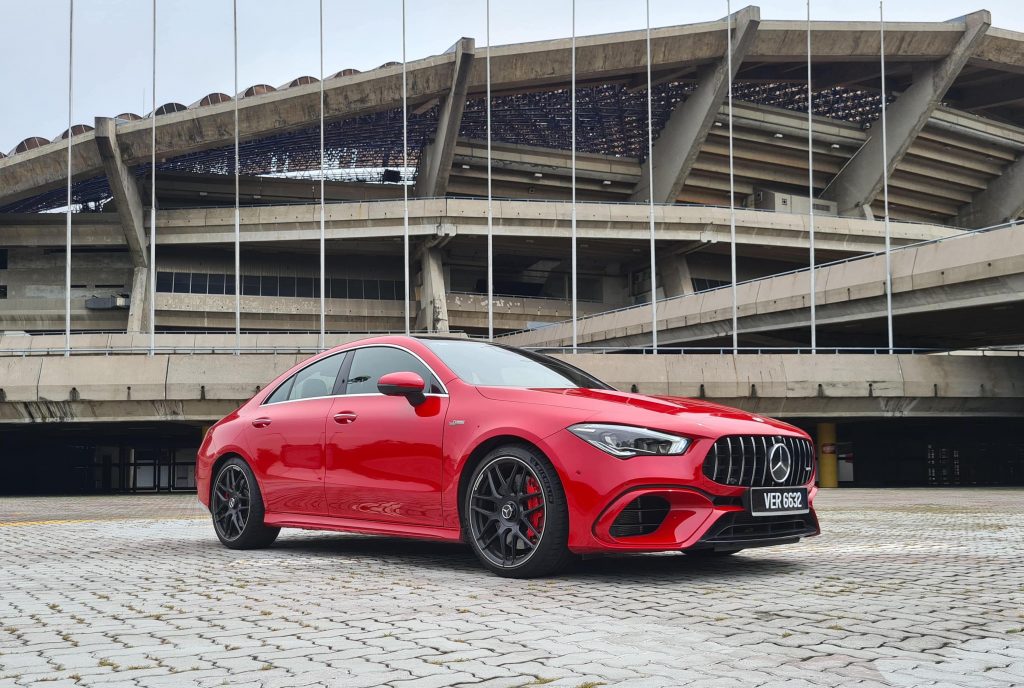 The company also hosted its first regional digital premiere of an all-new compact SUV model, the Mercedes-Benz GLB for Malaysia, Singapore and Indonesia, which is locally available in three variants – GLB 200 Progressive Line, GLB 250 4MATIC AMG Line and Mercedes-AMG GLB 35 4MATIC. The year ended with another virtual launch of the new Mercedes-Benz GLA in the form of GLA 200 Progressive Line and GLA 250 AMG Line.
Its impressive CKD production line-up still stands at 13 variants from five model lines; C-Class, E-Class and S-Class sedans, GLC and GLC Coupe SUVs, as well as two Mercedes-AMG models, the C 43 and the GLC 43 Coupe. The company aims to expand its CKD footprint with plans to localise additional models in the compact car and SUV segment this year.
In the continuous pursuit of the Best Customer Experience initiative, Mercedes-Benz Malaysia also unveiled newly-renovated luxury dealerships in Alor Setar and Kuala Lumpur, which features the first of its kind, Mercedes-Benz Lifestyle Accessories and Collection Boutique. This saw the transformation of a conventional point of sale to an immense point of experience, a place where a customer can encounter the Mercedes-Benz Cars brand family and immerse themselves in a fascinating car purchasing and ownership journey.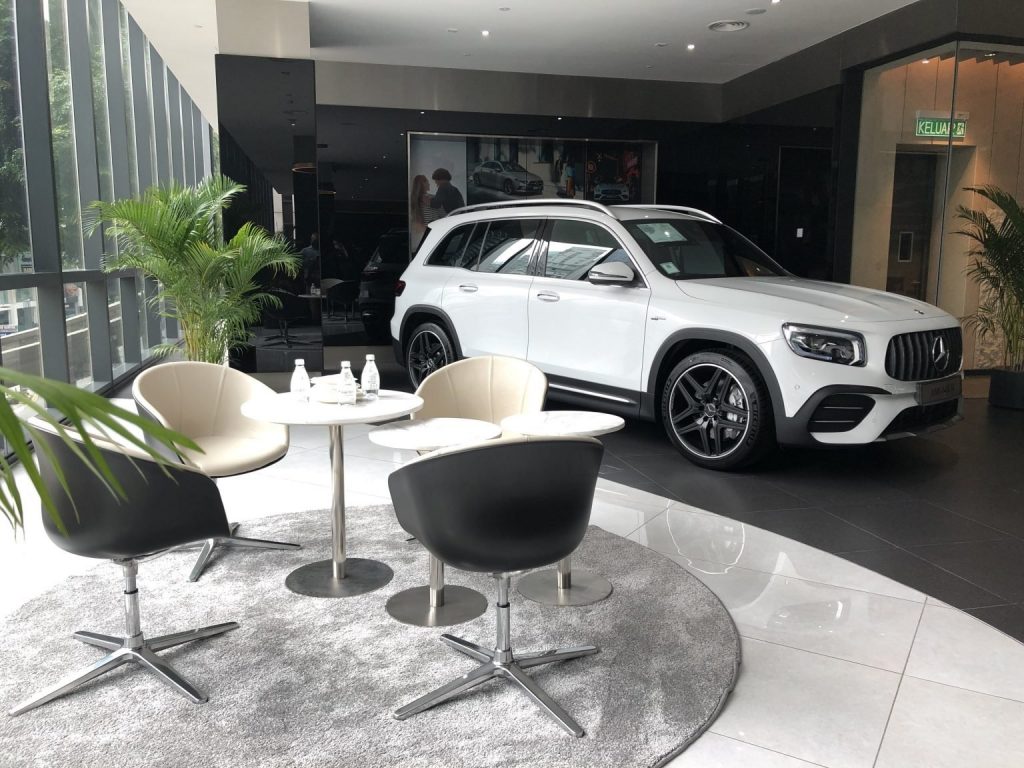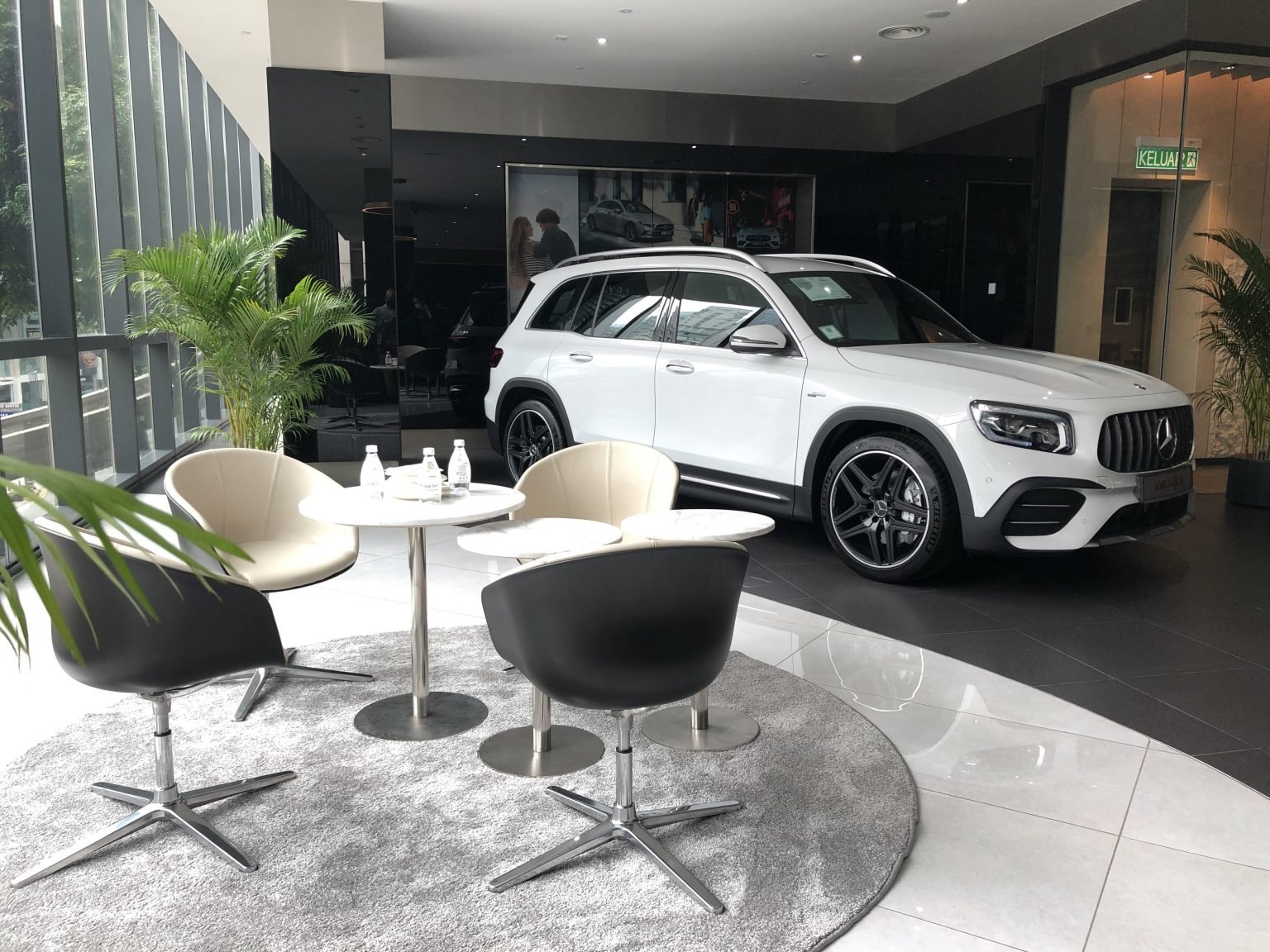 The Mercedes of Service: One-stop solution for customers
Despite the pandemic, Customer Services saw a throughput of over 140,000 vehicles in 2020. This achievement was supported by various service differentiation offerings including extended service and warranty grace period, Express Service, Drop&Go, Door-to-Door, Star Mobile, and the implementation of Mercedes-Benz Star Shield Programme, covering comprehensive safety measures across dealerships nationwide. 
Other key highlights include the introduction of the Mercedes-Benz Original Tyre Programme, which makes its dealer network now a one-stop service provider and the implementation of various contactless convenience include the Mercedes me Adapter and Online Appointment booking.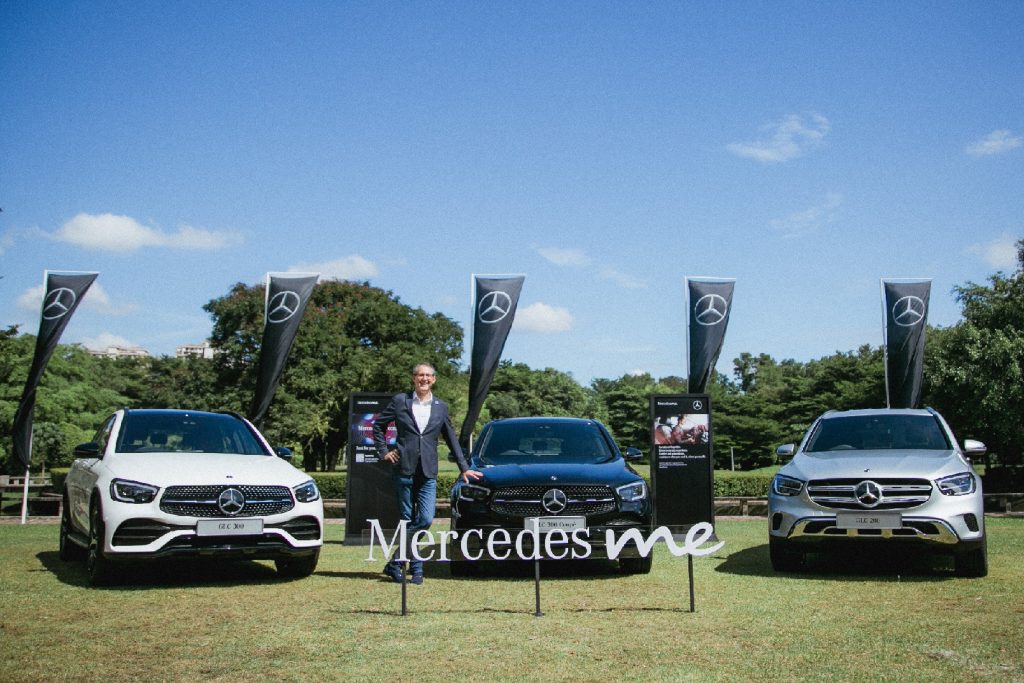 Talent programme
On the talent front, 2020 witnessed the graduation of an additional 54 apprentices as they transformed into globally certified technicians through the Advance Modern Apprenticeship Programme at the state of the art & purpose-built Training Academy in Klang Valley. The company's commitment to accelerate talent growth in the country has benefitted over 940 graduates through this initiative, making it one of the nation's most sought-after engineering training programmes in Malaysia. 
The Advanced Modern Apprenticeship provides the best-in-class training module in developing the best automotive talents, unlike any other similar programmes in the country. It is a three-year training programme with full scholarship under the National Dual Training System (NDTS) in collaboration with the Department of Skills Development (JPK), Ministry of Human Resources. 
During the course, students go through the latest technical knowledge and diagnostic skills in line with the advanced technology of Mercedes-Benz products. Upon completion, students will receive three certifications; Mercedes-Benz Automotive Mechatronic Training Certificate, Mercedes-Benz Qualified Maintenance Technician Certificate, and National Dual Training System Certificate, equivalent to the Malaysian Skills Certificate Level 3 (SKM 3), guaranteed with a four-year employment. 
The Advance Modern Apprenticeship program goes digital in 2020 with a new programme on Qualified Body & Paint Specialist.
As a prerequisite to acceptance into the training programme, interested candidates have to undergo a strict selection process which involves a pre-enrolment assessment examination by Daimler AG, Mercedes-Benz Malaysia's parent company. Candidates then have to attend a face-to-face interview by the Recruitment Panel which gives the final approval to candidates who qualify to enrol in the training programme.
For more information on the Mercedes-Benz Advanced Modern Apprenticeship Programme, visit https://www.mercedes-benz.com.my/apprenticeship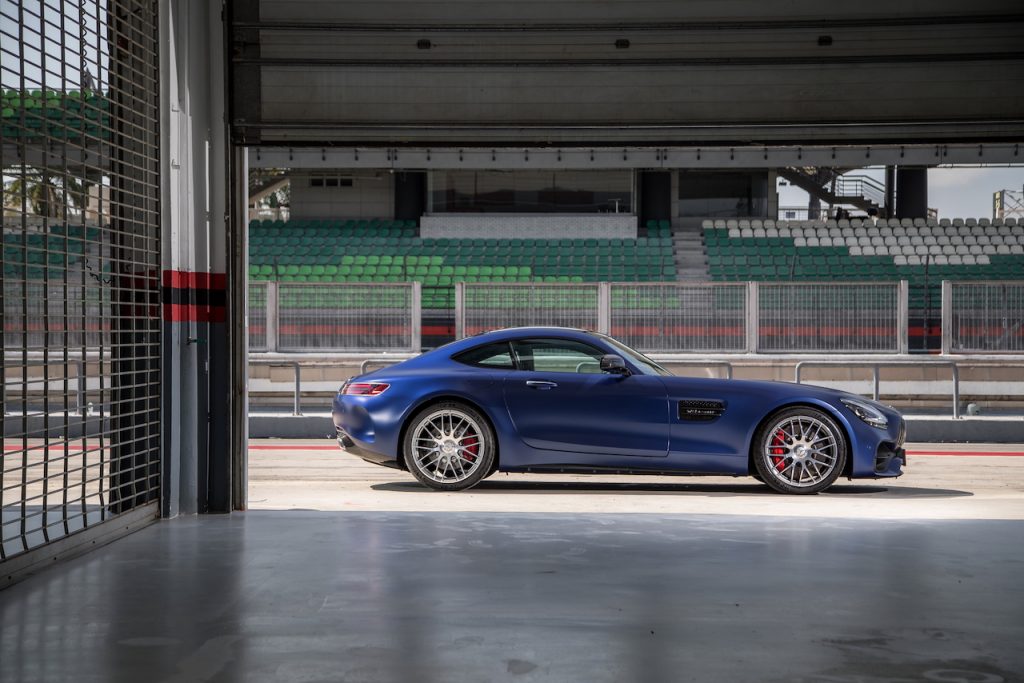 Elevating ownership journeys with Mercedes-Benz Financial
With an incomparable specialty in providing a range of comprehensive and innovative finance and insurance solutions for Mercedes-Benz customers, Mercedes-Benz Services Malaysia (MBSM) continued to offer innovative solutions to provide our customers with the peace of mind when purchasing a car. MBSM financed more than 50% of all Mercedes-Benz vehicles sold by authorised dealers in Malaysia and reached a concrete servicing portfolio of MYR 2.27 billion. It also recorded new contracts worth over RM 717 million and introduced new financing and insurance solutions, the Star Protect and Star Protect Plus programme.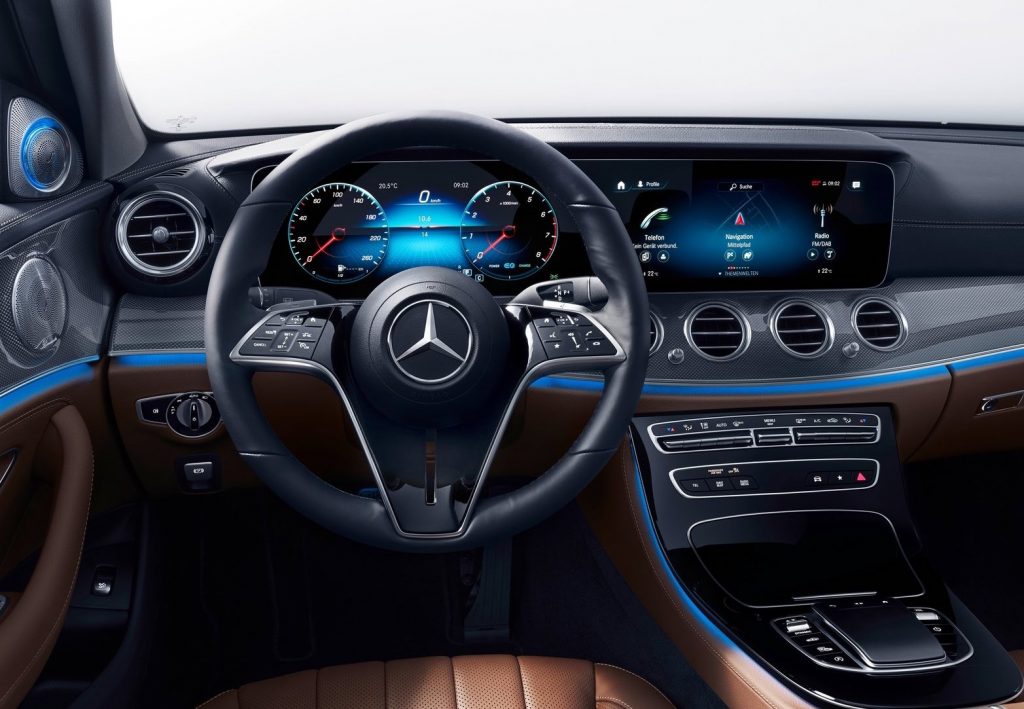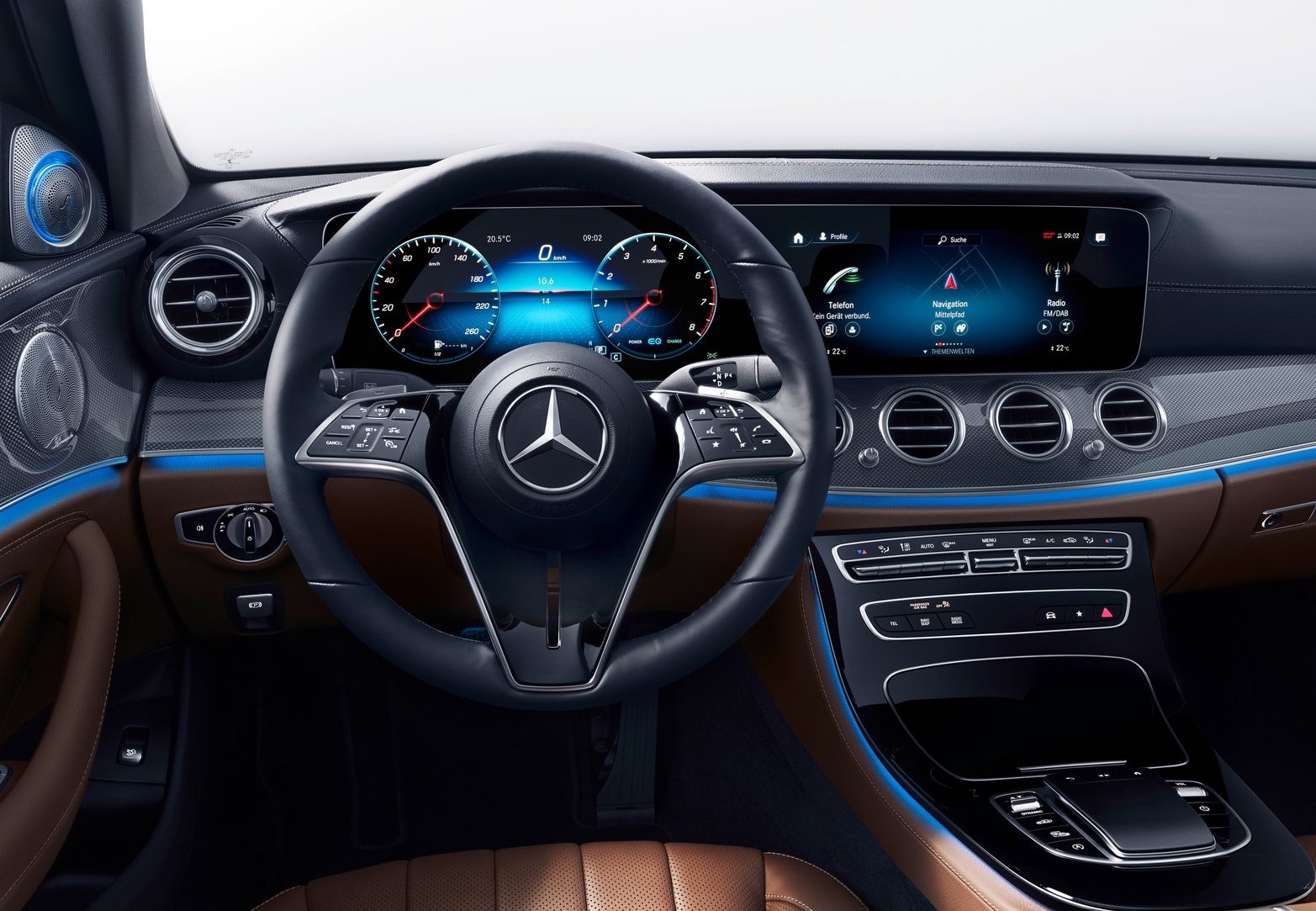 Leading the way forward
As the inventor of the automobile, Mercedes-Benz intends to build the world's most desirable cars. The company aims to unlock the full potential of its unique sub-brands – AMG, Maybach, G-Class and leverage on its strength as a luxury brand to grow economic value and enhance the mix and positioning of the product portfolio.
Luxury has always been part of the soul of Mercedes-Benz. Moving forward, the brand will see a renewed focus on luxury, making it an integral part of its product, customer interactions and digital technology.
Sharing his views, Dr Weidner said, "We are cautiously optimistic about the auto industry's recovery in 2021. Geared with our comprehensive customer-centric strategy, we are confident it will be an interesting journey as we innovate new ways we communicate and conduct businesses in the future together with our partners."