Reviews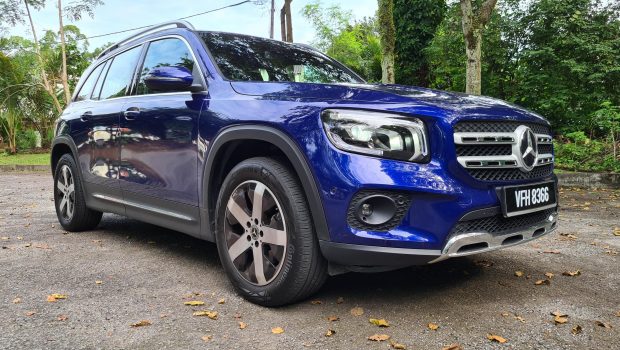 Published on January 13th, 2021 | by Joshua Chin
0
First Drive Impressions: Mercedes-Benz GLB 200
With 7 seats, is the GLB 200 the practical, aspirational, every-man Mercedes-Benz to buy?
To any automotive anthropologist looking for the evolution of the automotive culture in recent years, there is perhaps no better place to start the data collection than the current global Mercedes Benz lineup. 
That is because for an automaker who used to only exclusively focus solely large sedans and coupes, the three-pointed star has gradually found its way into the large SUVs and compact cars today. All this, of course, is done in the aim of having a model tailored to suit the need and wants of the modern Merc owner, which has since become increasingly diverse over the years. 
In fact, one could say that the Benz range is now so diverse that it the German automaker has actually managed to offer both a large SUV and a compact car in one single package, with this new Mercedes Benz GLB here.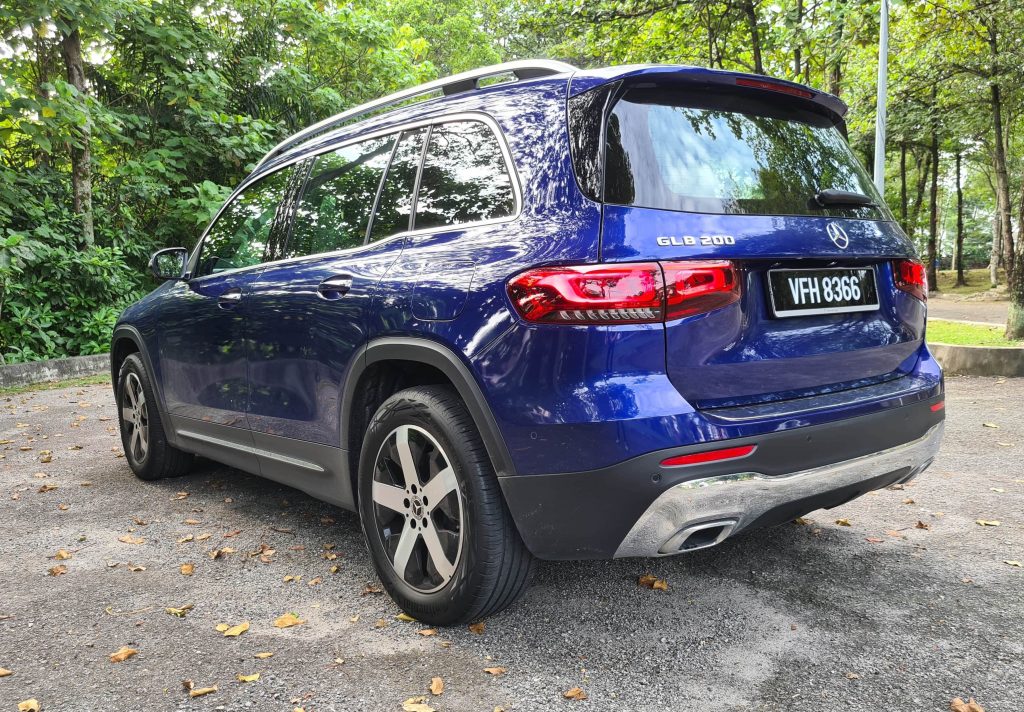 What Is It?
Sitting between the smaller GLA compact crossover and the larger GLC mid-sized SUV, the GLB could be said to fill the niche of a practical soft roader in the Mercedes lineup, with particular emphasis on the word practical. 
Therefore it could be said that the new GLB much like the SUV cousin to the oft-forgotten B-Class MPV, a car that was also meant for the practical Benz buyer. Having said that, this new Mercedes crossover does have one defining practical feature which the 5-seater B-Class MPV lacks: 7 seats.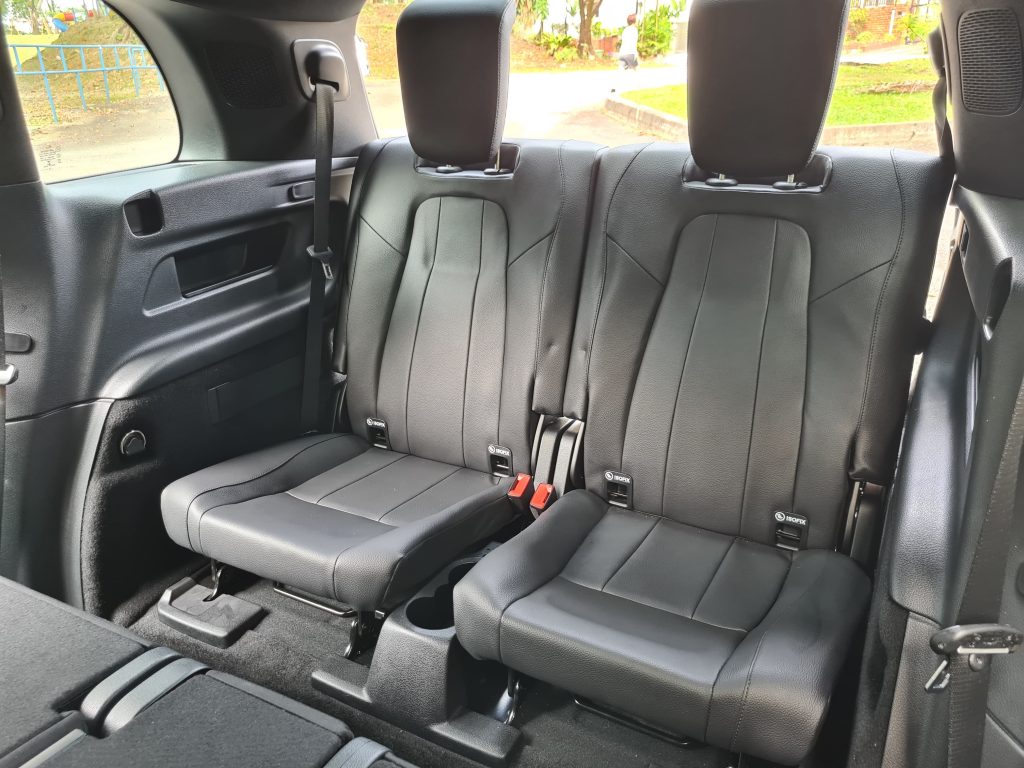 So then, is this new GLB the practical, aspirational, every-man Mercedes-Benz to buy?
Well, yes and no. The GLB, as it turns out, is actually a pretty interesting conundrum of a car. See, for every good trait it offers, there was always an associated counter-argument that can be made regarding that particular plus point.
Therefore, in the interest of balance then, what is to follow is a review that would take the stance on both sides of the argument for each aspect of the new GLB 200.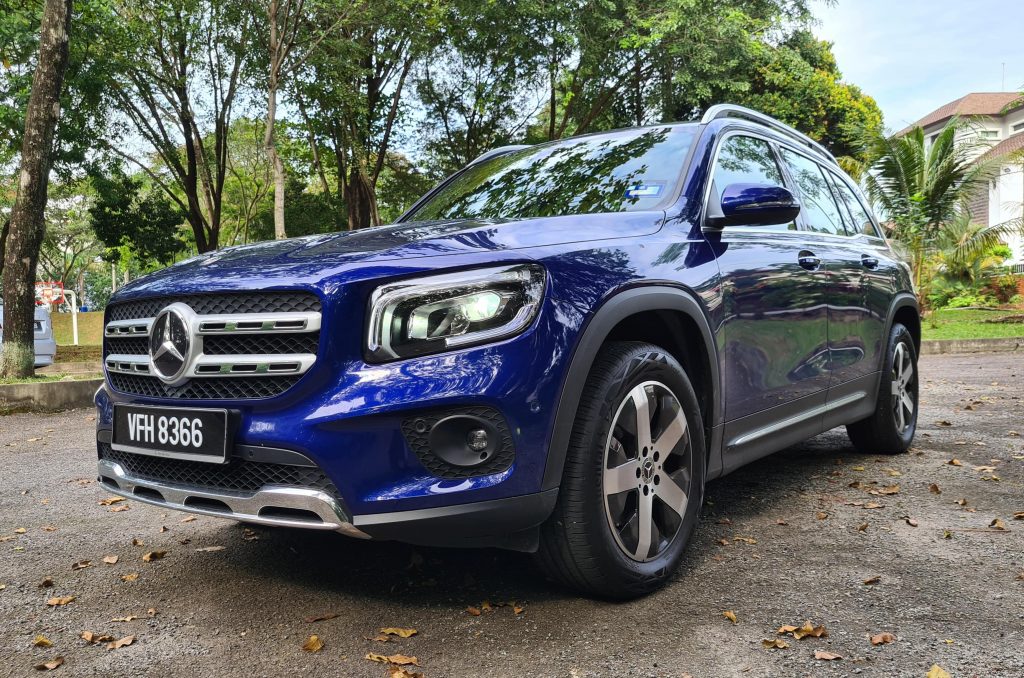 Clarification of Specification
Before beginning this argument for both sides, it is worth first delving deeper the details on this particular variant tested here.
As alluded to prior, the GLB reviewed here is the base-spec 200 Progressive Line trim level. There are however two other (more premium) flavours of the GLB offered locally in the form of the GLB 250 4Matic AMG Line and the Mercedes-AMG GLB 35 4Matic. 
Nevertheless, aside from powertrain differences, and a few other trim changes, it the major points that are to be covered here would remain roughly the same on all three trim levels of the GLB.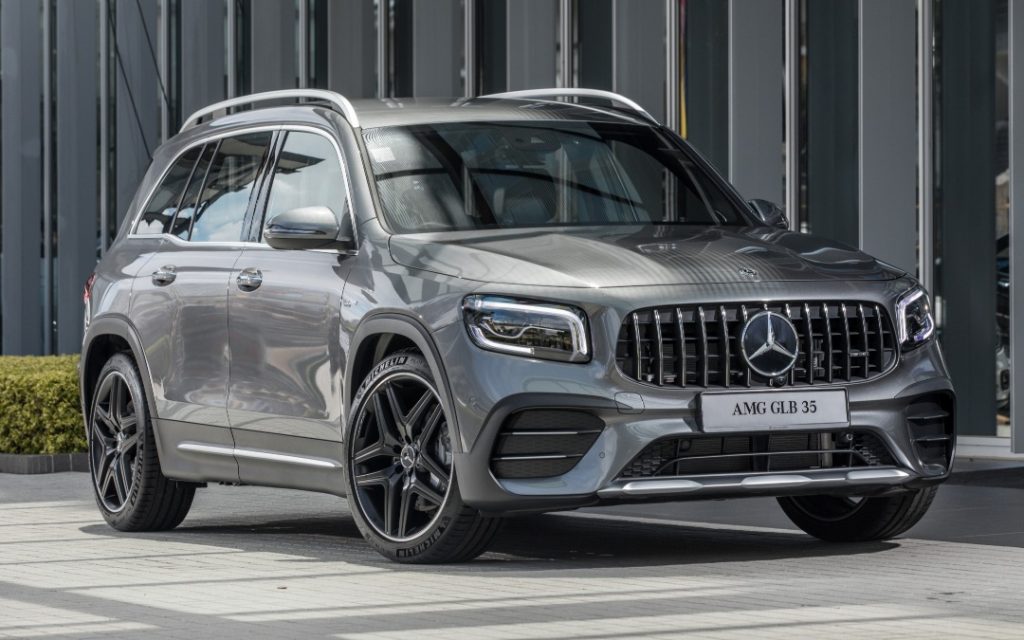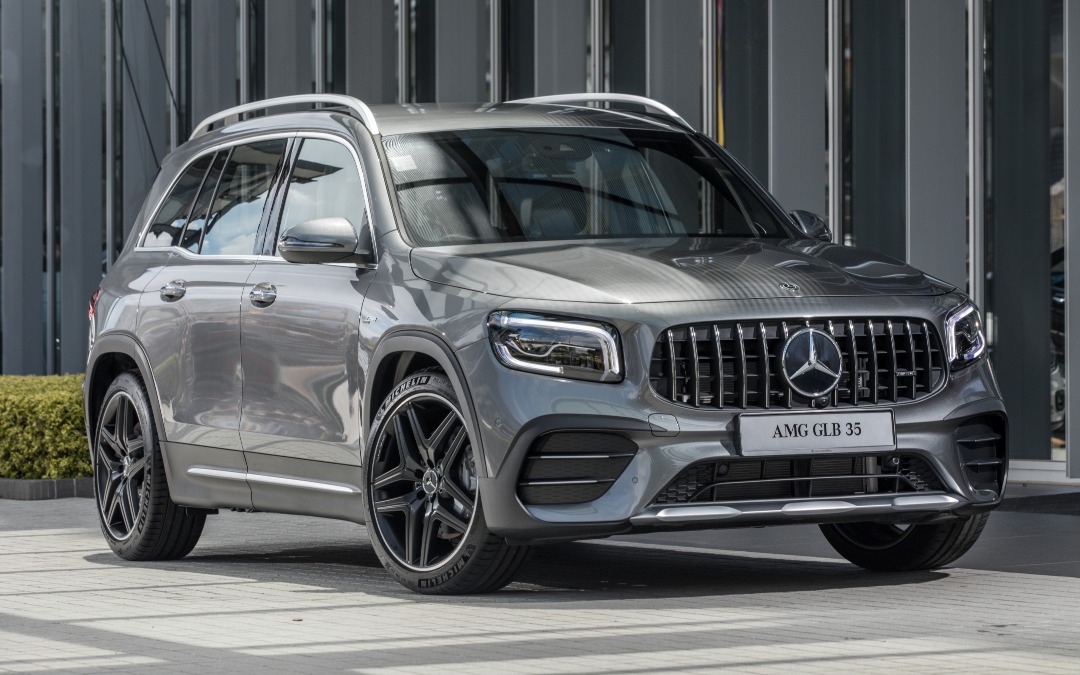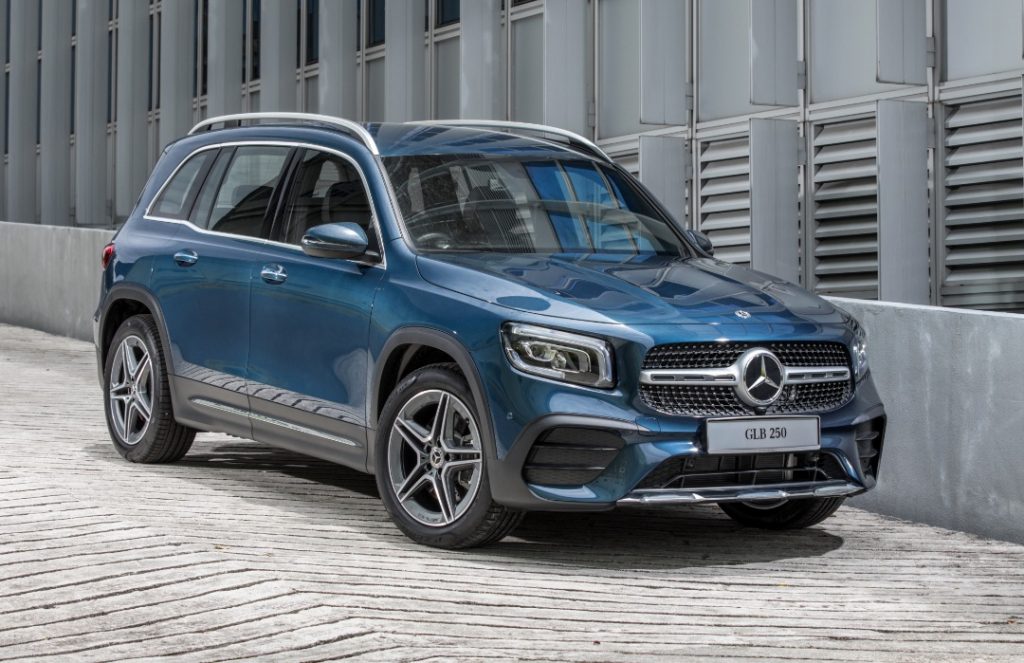 An Argument For Both Sides Of The Same Coin
Exterior Dimensions
There will definitely be many who are drawn to this GLB due to the fact that it is a practical three-pointed star proposition. Especially given the fact that it does features seven seats and all.  
Shrewdly though, with prices beginning at just RM 269,118.15 for this particular spec of GLB, there will be also many a prospective Benz buyer who would snap one of these SUVs up just because it is the first Mercedes in the price ladder that is 'properly-sized'.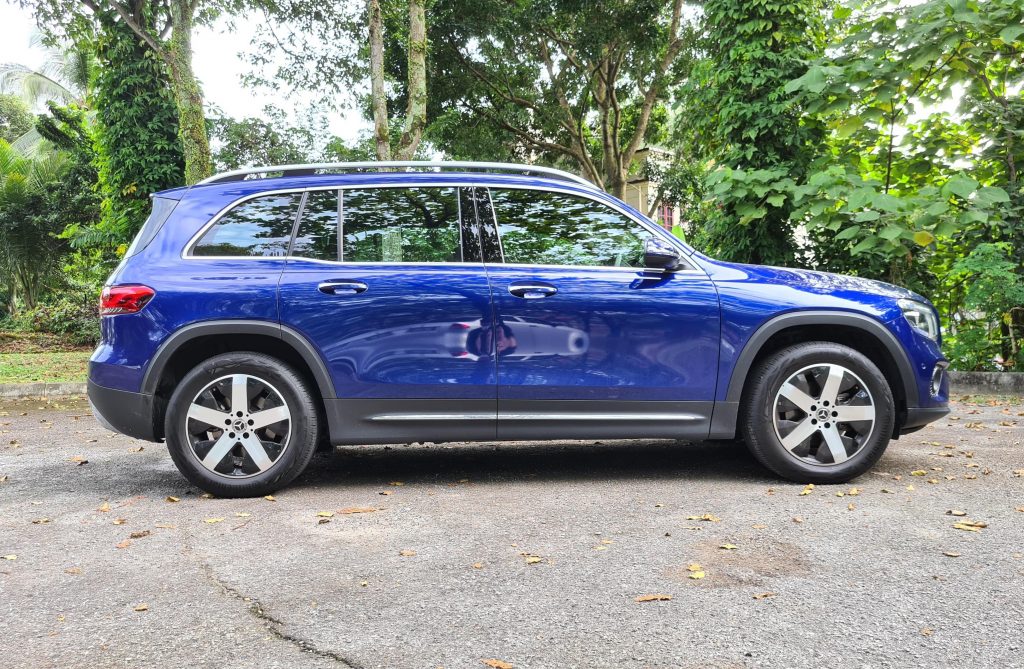 No longer would the aspirational prospective Mercedes owner have to settle for a mini-Merc like an A-Class. With the GLB coming in at around the same ballpark in terms of price, many would therefore think that this boxy Benz would be just the new car to impress the Jones with. 
Having said that, though it may not look it, but the GLB is actually quite a tiny car. Measuring in at only 4,634 mm in length, this 7-seat crossover is only just 8.5 cm longer than an A-Class Saloon (4,549 mm). Or to put it in another sense, it is actually 2.4 cm shorter than its GLC big brother (4,658 mm), which only has 5 seats.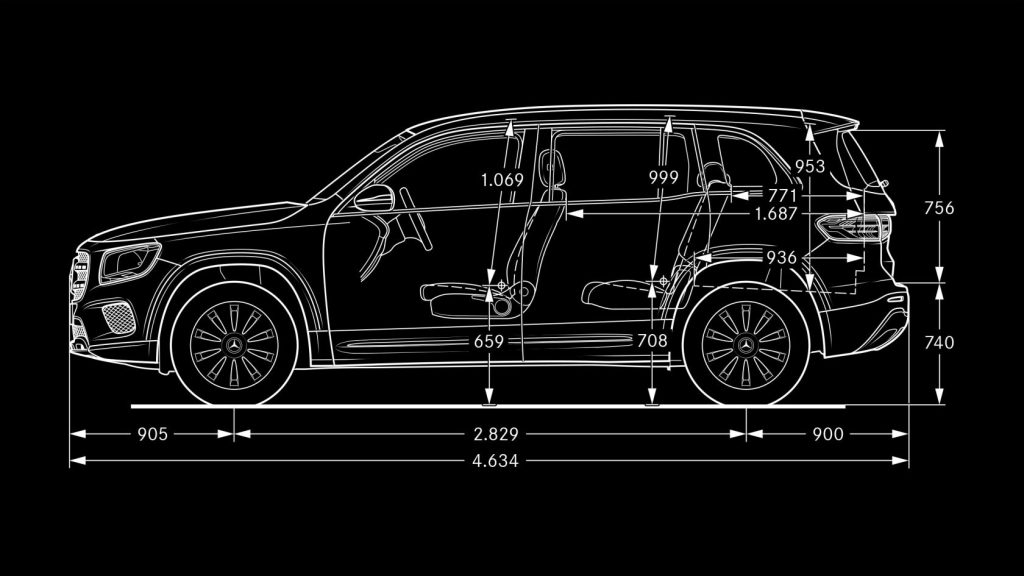 Exterior Design
As for the styling of the GLB, most people will find its Tonka toy compact crossover aesthetic to be a nice blend of G-Wagen and GLC. What more is that with boxiness all the rage in the SUV world these days, the squared-off exterior design of this compact crossover would perhaps also be a draw for the aspirational Benz buyer to this particular model. 
Then again though, to a few eyes at least, the proportions of the GLB do look a bit off.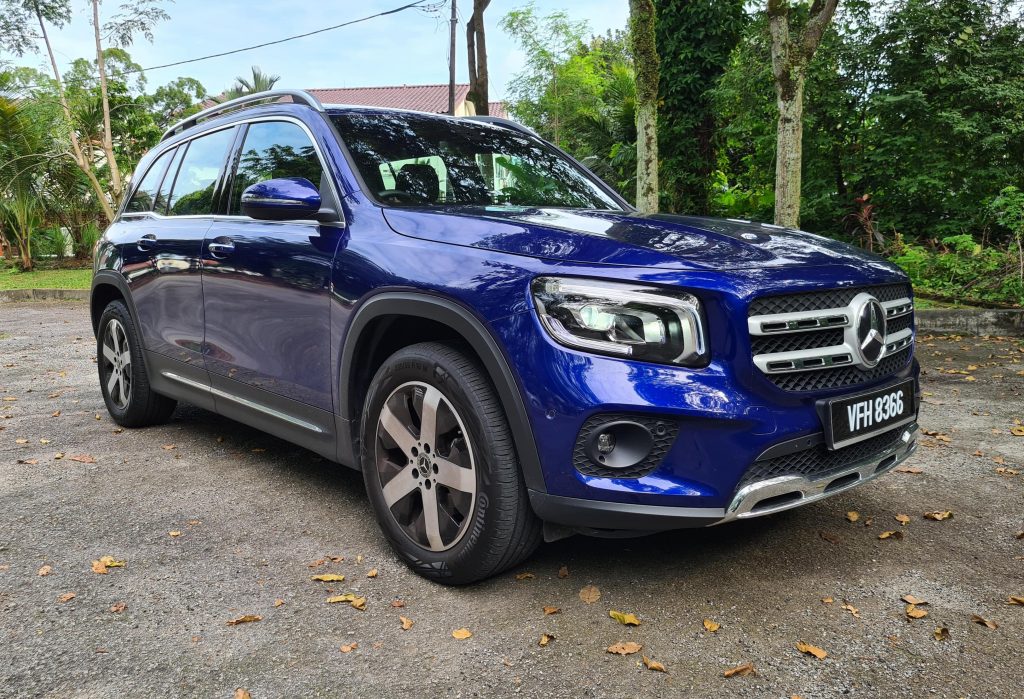 In fact, if I were being totally frank, from some angles, the GLB does suffers a bit from the what I term the first-gen Cayenne syndrome: a kind way of saying that this particular Merc SUV looks like the result of a van that had crashed into the back of an A-Class.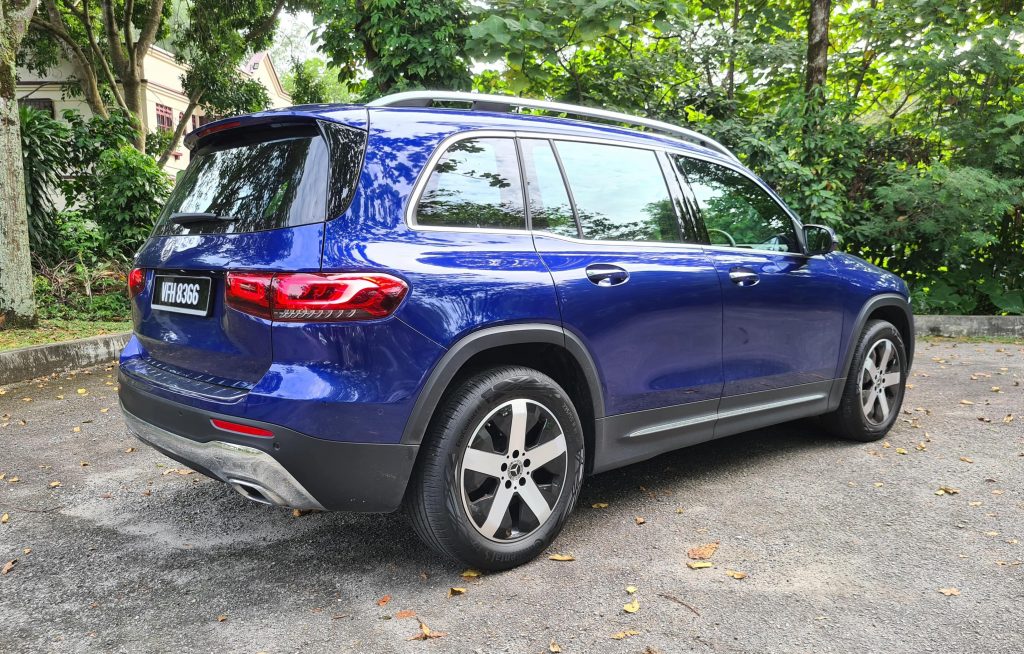 Also, perhaps I'm being a tad to cruel for the GLB, but there is a striking similarity to a Honda BR-V. And just to rub a pinch salt into the open wound, it is also worth pointing out that the pipes behind are fake.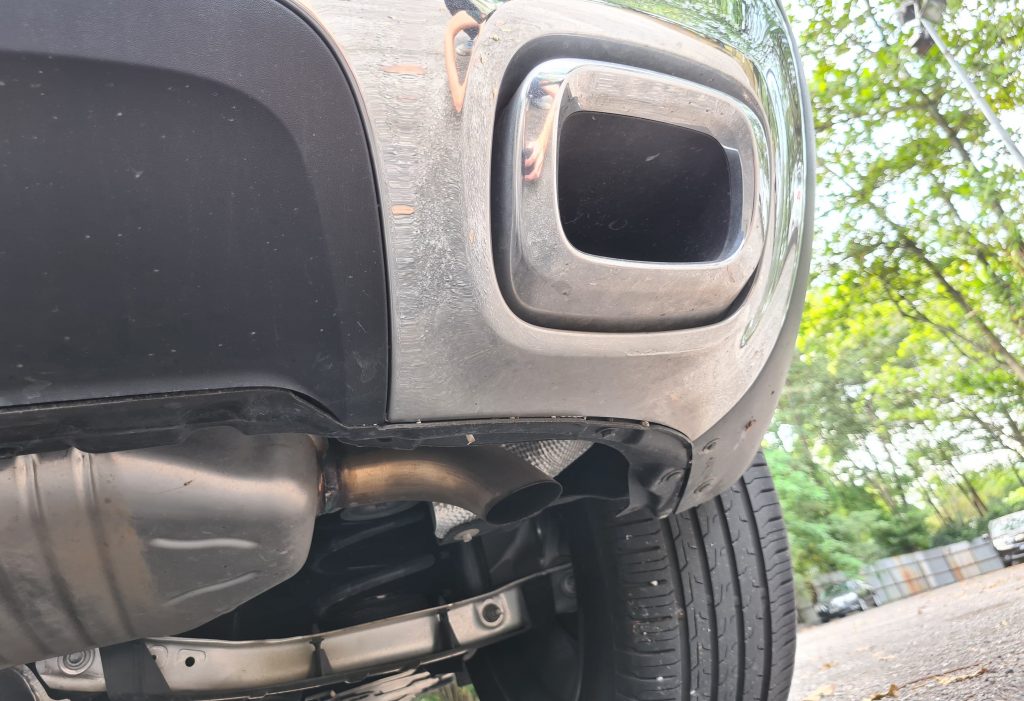 For shame, Mercedes.
Powertrain & Performance
Moving to what is connected to those exhaust pipes, under the hood of this front-wheel drive GLB 200 features a Renault-derived 1.3 litre turbocharged four cylinder that is mated to a 7 speed dual clutch transmission. Producing a reasonable 163 hp and 250 Nm of torque, 0-100 km/h for this 7-seat compact SUV takes an equally reasonable 9.1 seconds.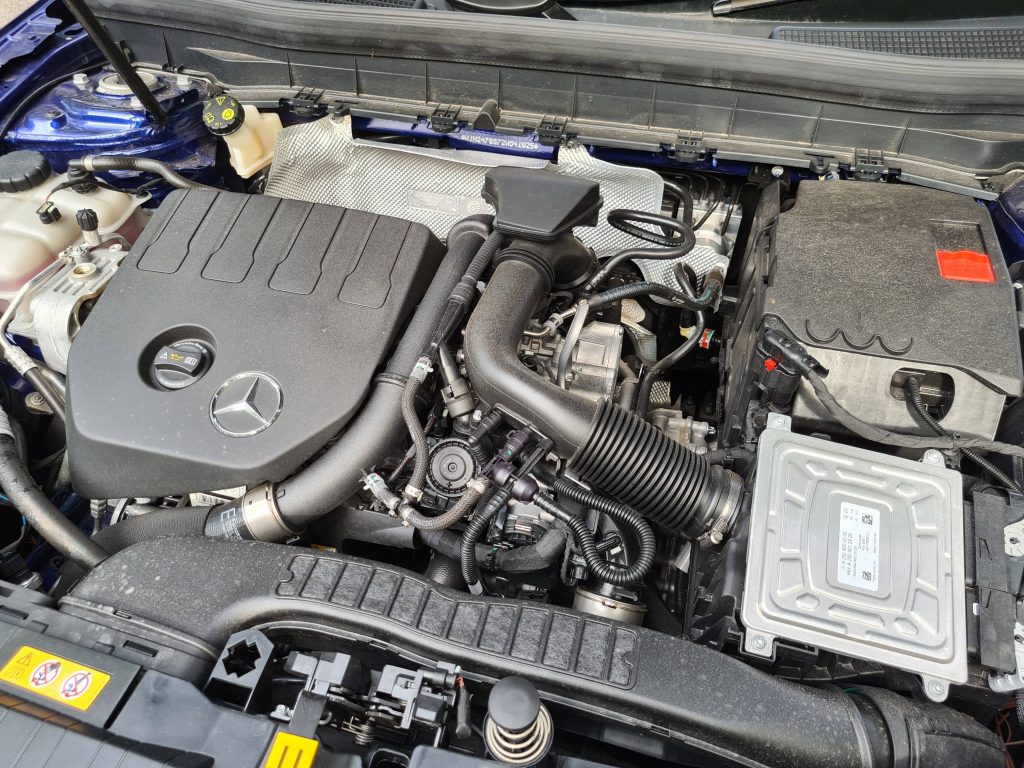 Translating those performance figures into practical use, it therefore means that this tiny capacity engine is in fact punchy enough in day-to-day use, especially when the turbo spools up. Fast will probably not be a term to be associated with the GLB 200, but it certainly is more than quick enough for the daily commute. 
Moreover, being only a 1.3 litre, running costs shouldn't be that high too. Road tax will be a bargain, and fuel costs shouldn't be all that burdensome for average drivers on their average commute. 
That said however, it has to be said that due to its reliance on that turbocharger spooling up to give it the oomph, the GLB 200 does doesn't really have that much initial get up and go. Then again, for the average driver on their average commute, this shouldn't really be a deal breaker.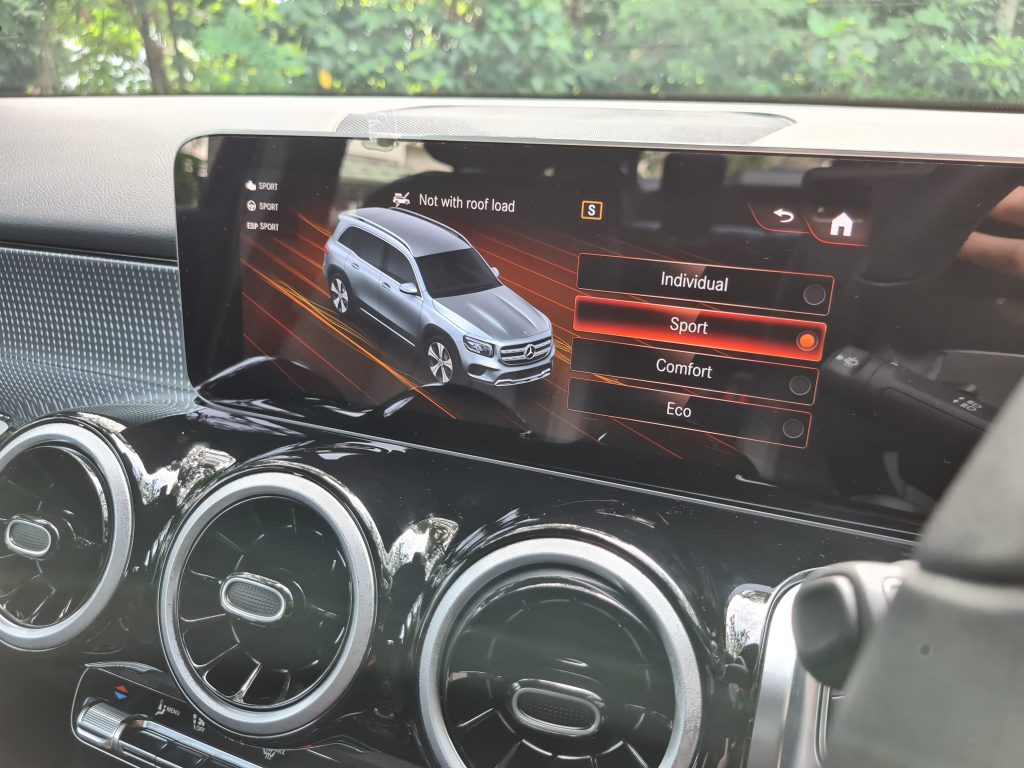 Side note: To those however who really desire more power in their compact Mercedes crossover, the higher two GLB250 and GLB35 AMG trim levels that feature a larger 2.0 litre turbocharged four pot in increasing states of tune should be the ones to go for. Both variants also come with an extra ratio in its dual-clutch transmission, which incidentally now sends drive all four wheels too. 
Ride & Handling
Moving on the driving dynamics, the GLB rides and handles rather well for a jacked-up people mover. Managing to be fairly composed on both fast sweeping corners out on the highway and the rougher roads around the neighbourhood.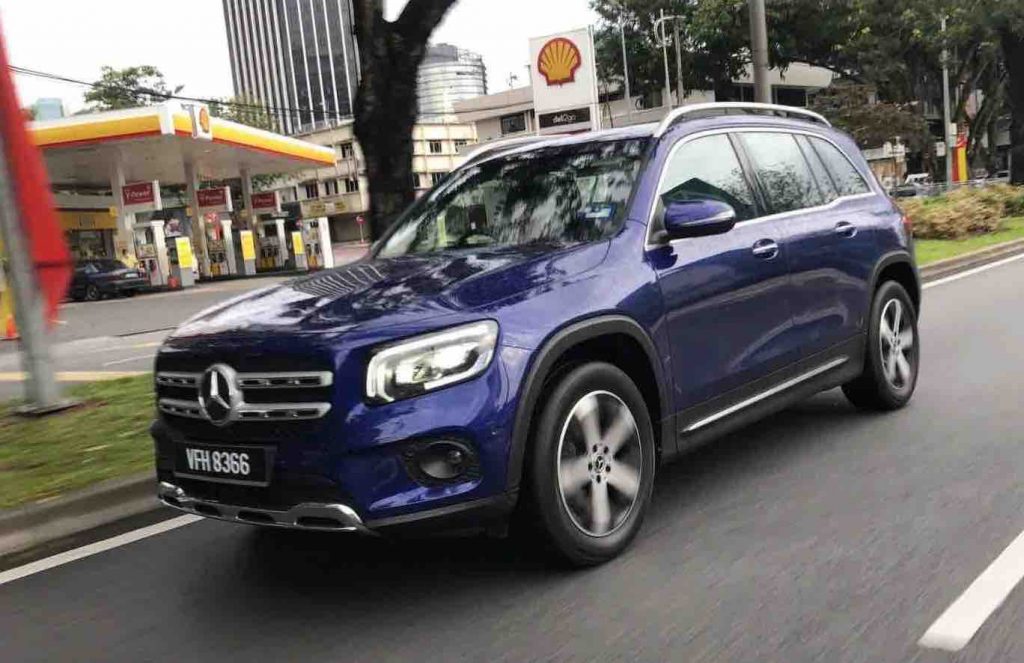 Despite its composure though, mainly thanks to the run-flat rubber that are wrapped around the 18-inch rims, it has to be said too that the GLB is indeed a harsher riding SUV that some of its softer-sprung alternatives out there. If I were being kind, I would call it typically Germanic.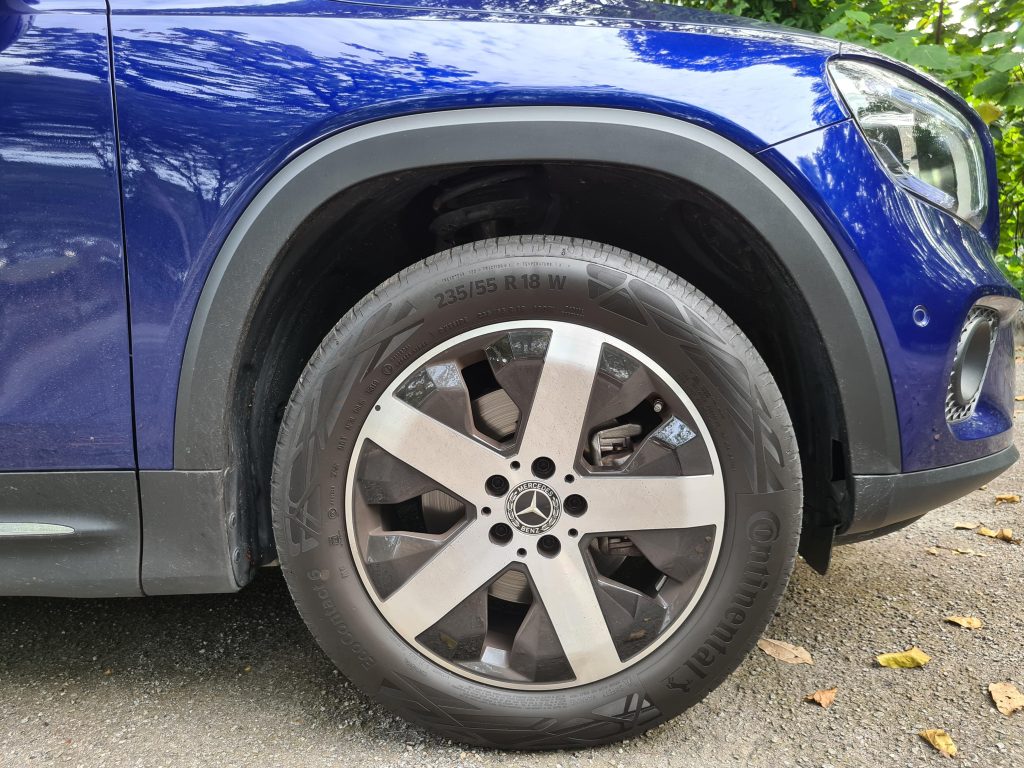 Nevertheless, the biggest takeaway from the GLB in this department would probably be the agility of the vehicle. This is of course mainly thanks to its comparatively diminutive dimensions over its larger, lumbering 7-seat SUV rivals.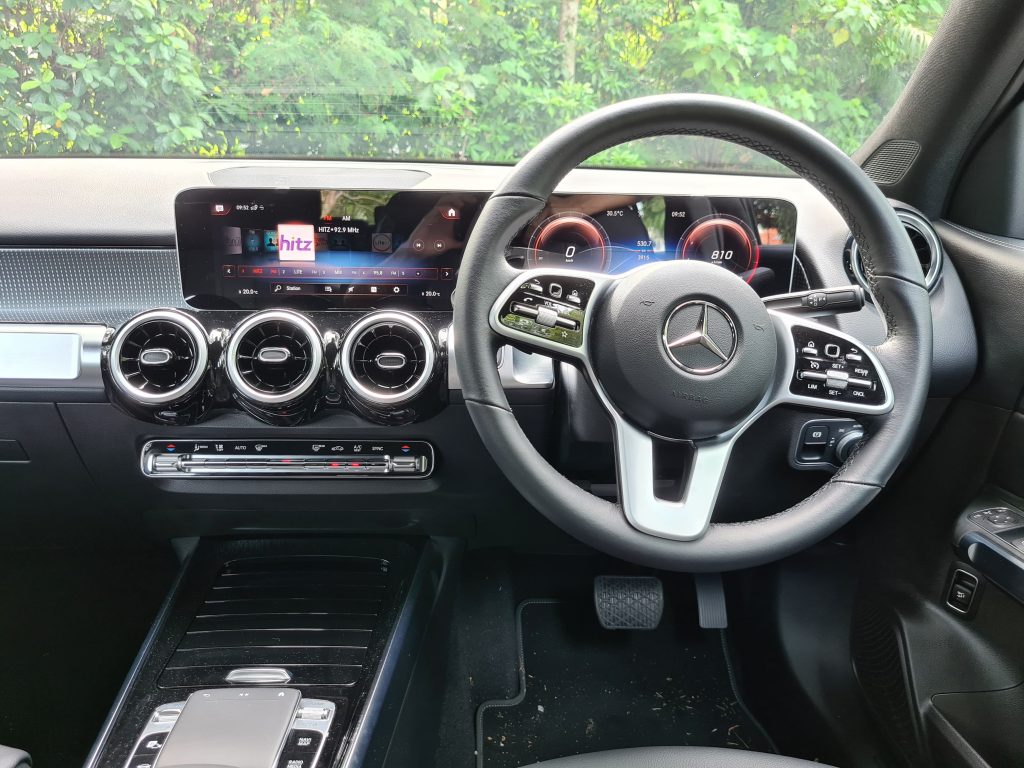 Interior Practicality
As for practicality, the GLB does hold the honour of being the only other Merc SUV, aside from the RM 900k+ GLS, that has the capability to carry 7 people at any one time. 
More impressively too, despite its diminutive dimensions, the two rear-most seats could actually reasonably fit an adult with fully grown appendages, with enough headroom and just enough legroom for a lanky guy of 180 cm like myself. 
Owing to its compact dimensions however, when all 7 seats are in use, there is virtually no luggage space to speak off in the boot. Some practicality points will also have to be docked from the GLB for not having a tumble feature for the second row seats. Meaning the third row occupants will either have to squeeze through the gap with the second row seats pushed forwards, or have to awkwardly clamber in and out over the second row that is folded flat, every time they get in and out of the rear-most two seats.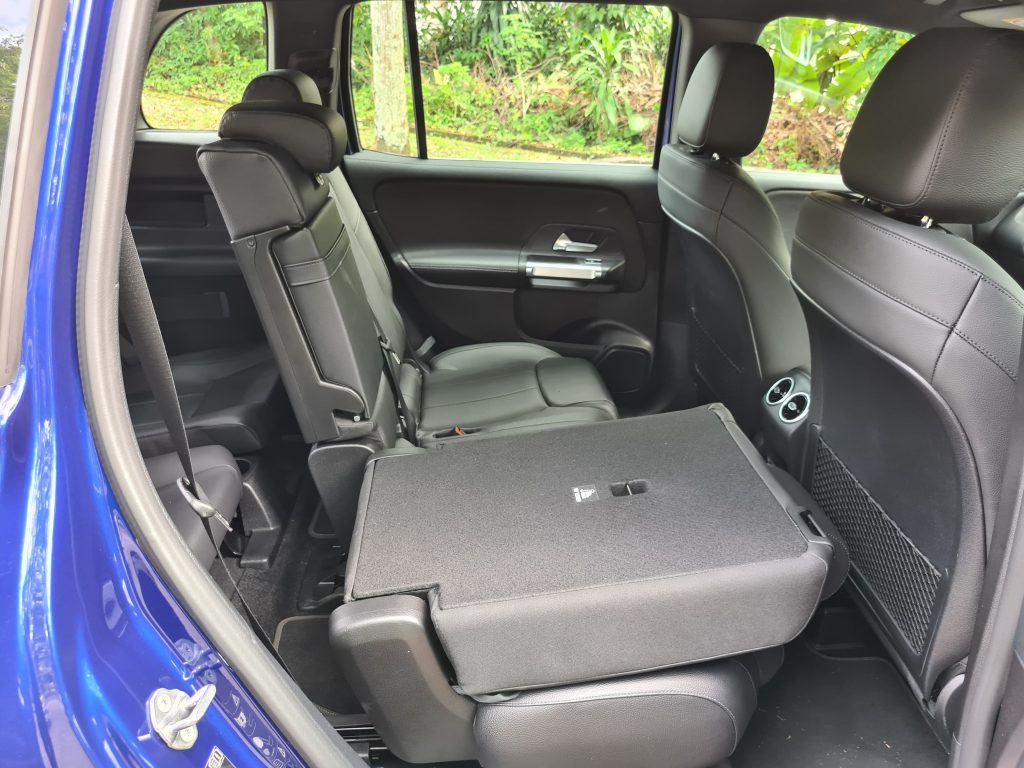 Furthermore, one practicality oversight by Mercedes is the lack of any ventilation for the third row, either in the form of ceiling mounted air-con vents or in the rear-most passenger compartment itself. While this may not be a problem in where in more milder climates where the GLB is also sold, in the hot and humid Malaysian weather however, sitting in the rear row on a hot day may be akin to being in a moving sauna.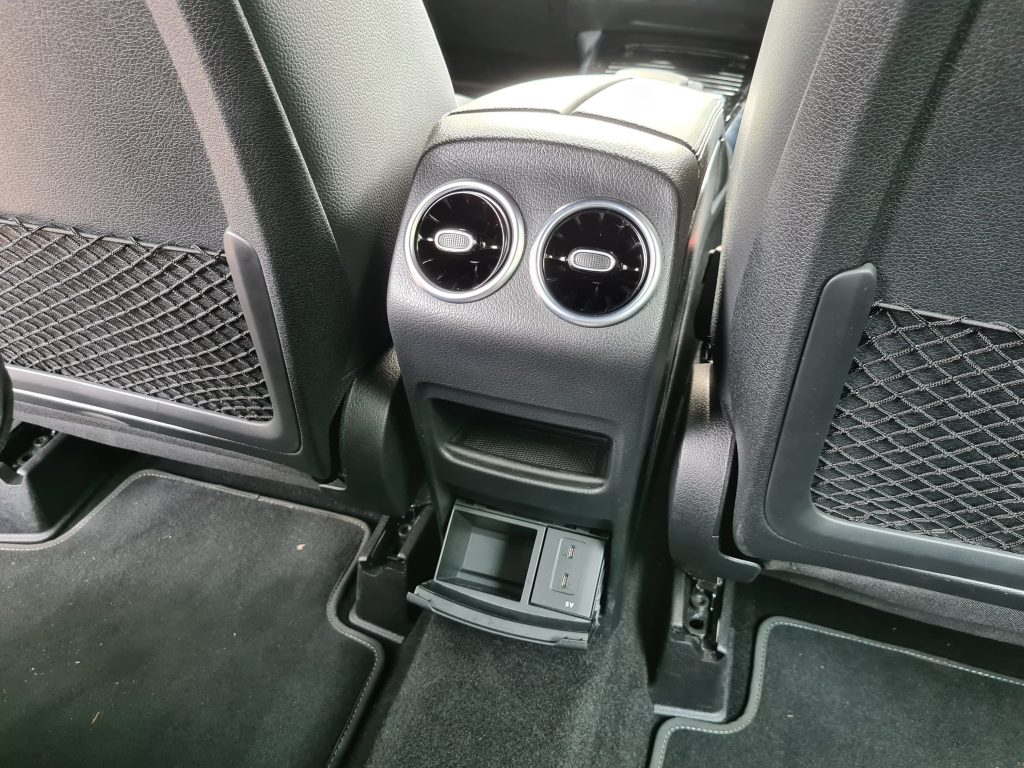 It is worth noting too that, strangely enough, the AMG-fied GLB35 variant only has 5 seats. Which does sort of nullifies the practicality argument of owning a GLB.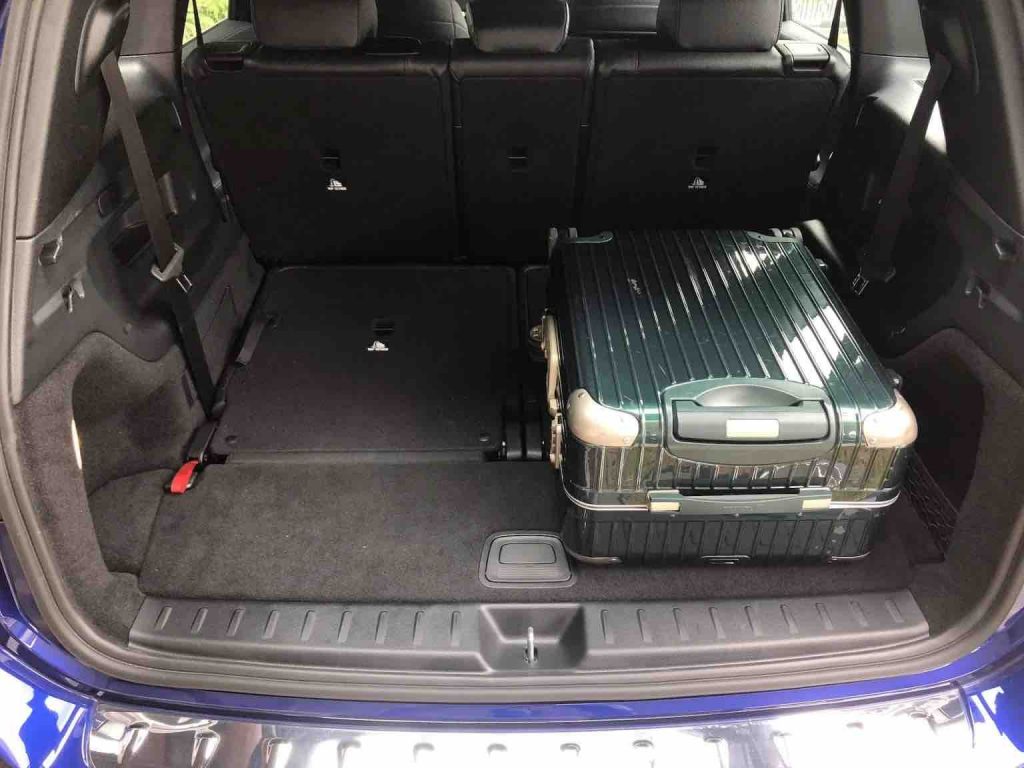 Quality
As for interior quality, the major touch points does feature the typical fit and finish expected from a Mercedes. Interior tech too up there with the current iteration Benzes, featuring the typical twin 10.25-inch screens that make up the MBUX infotainment display, electric front seats, dual-zone climate control, keyless go and all the prerequisite active and passive safety features.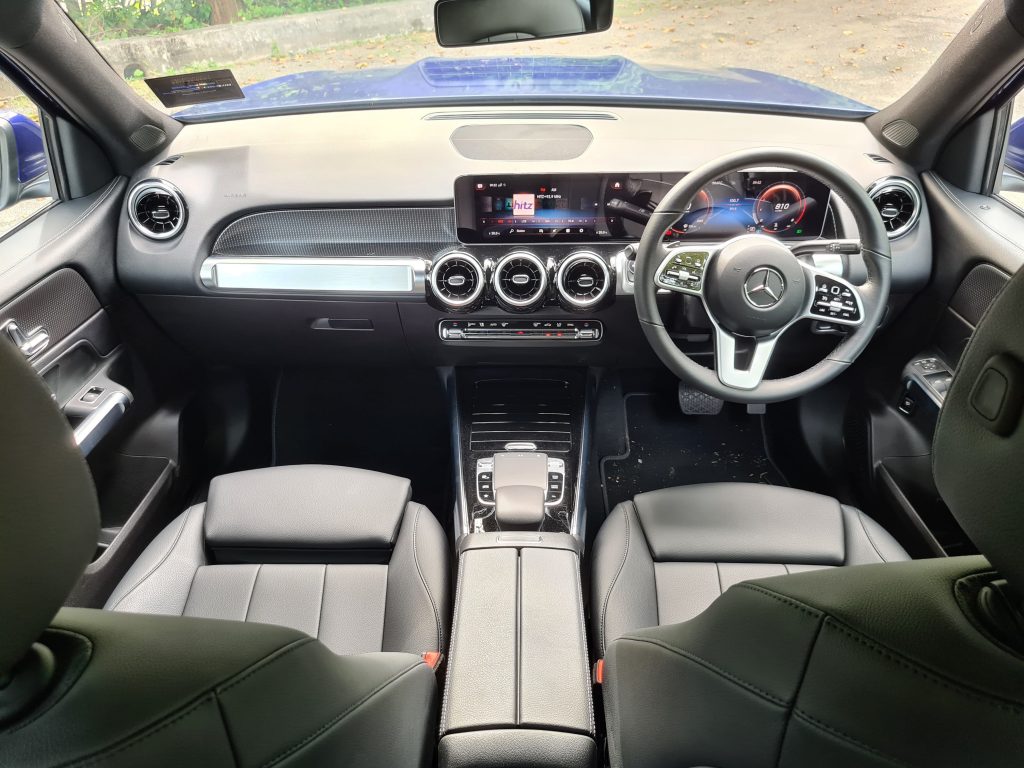 On the downside though being the cheaper model within the wider Mercedes lineup, there are a few noticeable regions in which evidence of cost cutting could be found. Hard, scratchy plastics are not uncommon, especially on areas within the cabin that are not so commonly felt. 
Another good example of the cost cutting measures put in place is the fact that the glovebox not even lined with felt, leaving just an empty plastic hole. While this may be an insignificant touch, but it does show that corners have been cut at the expense of luxury.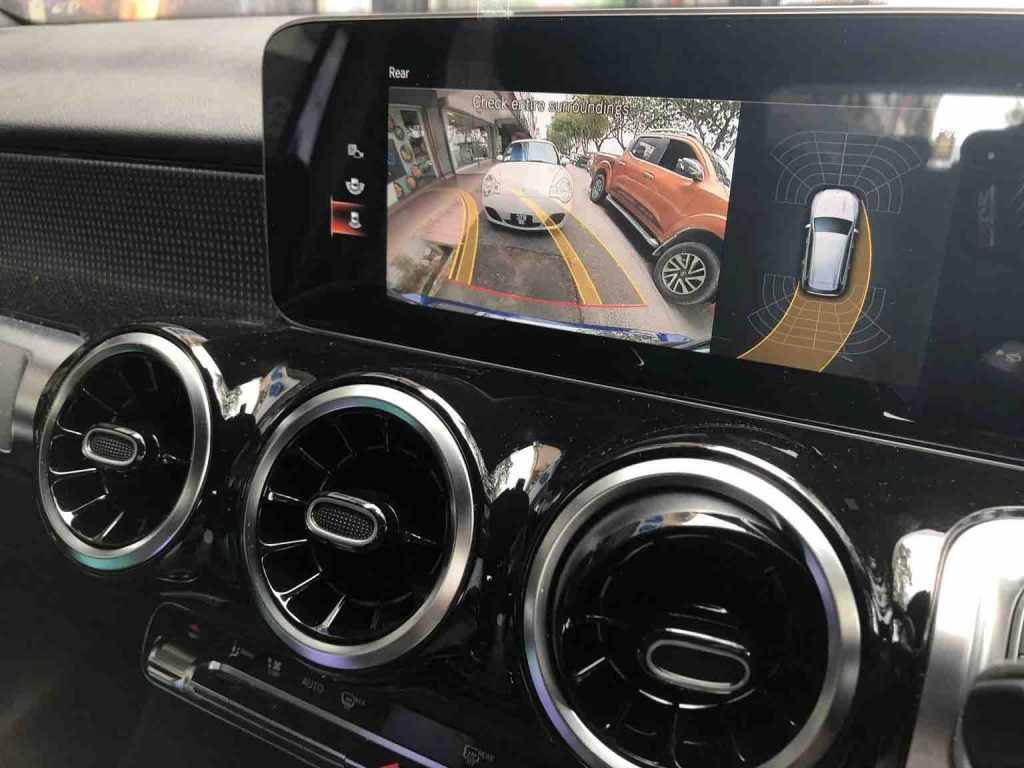 Final Thoughts And Competitors
In fairness, the GLB 200 does have a fair few things going for it, such as an attractive price, adequate power, acceptable dynamics and a decent enough interior. The seven-seats are also a major plus, as is, inevitably in the eyes of many buyers, the prestige of its three pointed star up front too.   
Is it worth buying one though? Well it depends on whether the those plus points make up for its weaker areas, which includes as its compact dimensions, polarising aesthetics and some interesting impracticality traits. 
Looking at its competitors meanwhile, the Volkswagen Tiguan Allspace, Peugeot 5008 and Hyundai Santa Fe are all vaguely within the same category of 7-seat SUVs. Then again, on a pure brand perspective at least, many a Benz buyer would not even consider cars from those aforementioned marques.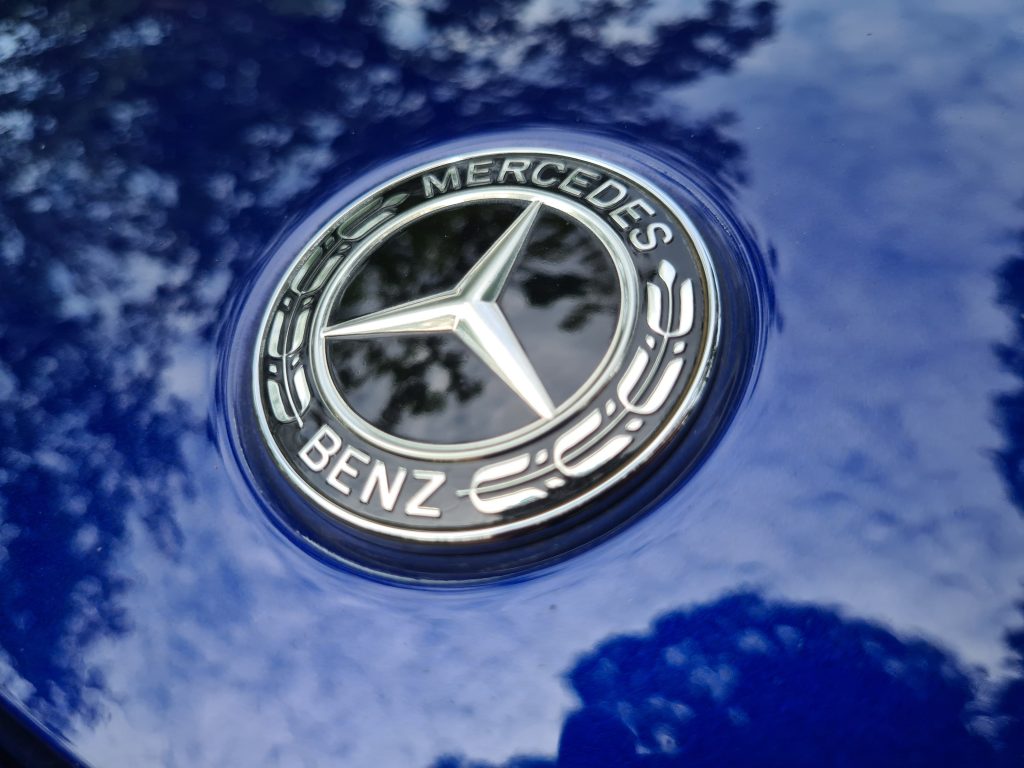 Then again again, to those actually looking for a luxurious seven-seat people mover with this kind of money to spend, perhaps make a trip to your nearest Honda dealership to check out the similarly-priced Odyssey instead. It might not have the same panache as a Benz badge up front, but fully imported MPV will definitely be a lot more practical, and perhaps even a tad bit more luxurious than this particular Mercedes here. 
Additionally, with the 30k saved by going for the Odyssey, it could be just enough to take the family on a pretty good vacation abroad. When the borders are eventually open of course.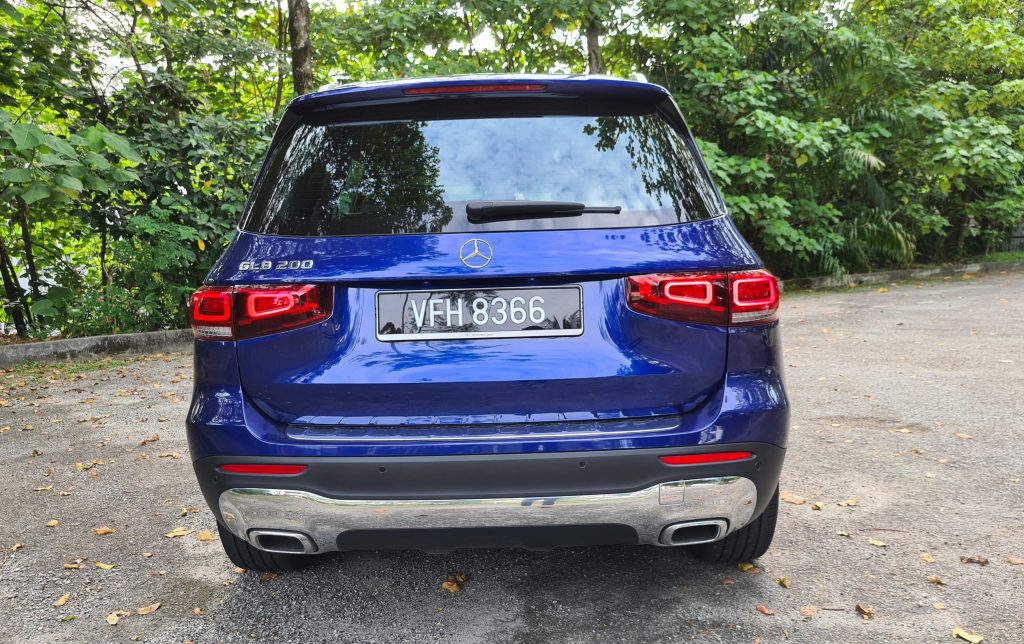 Mercedes-Benz GLB 200 Technical Specifications
Engine: 16-valve turbocharged 4-cylinder petrol
Displacement: 1,332 cc
Transmission:  7G-DCT dual-clutch transmission
Max Power: 163 hp @ 5500 rpm
Max Torque: 250 Nm @ 1620 – 4000 rpm
0 – 100km/h: 8.6 seconds
Top Speed: 207 km/h
Price: RM269,118.00 (Inclusive of sales tax exemption)