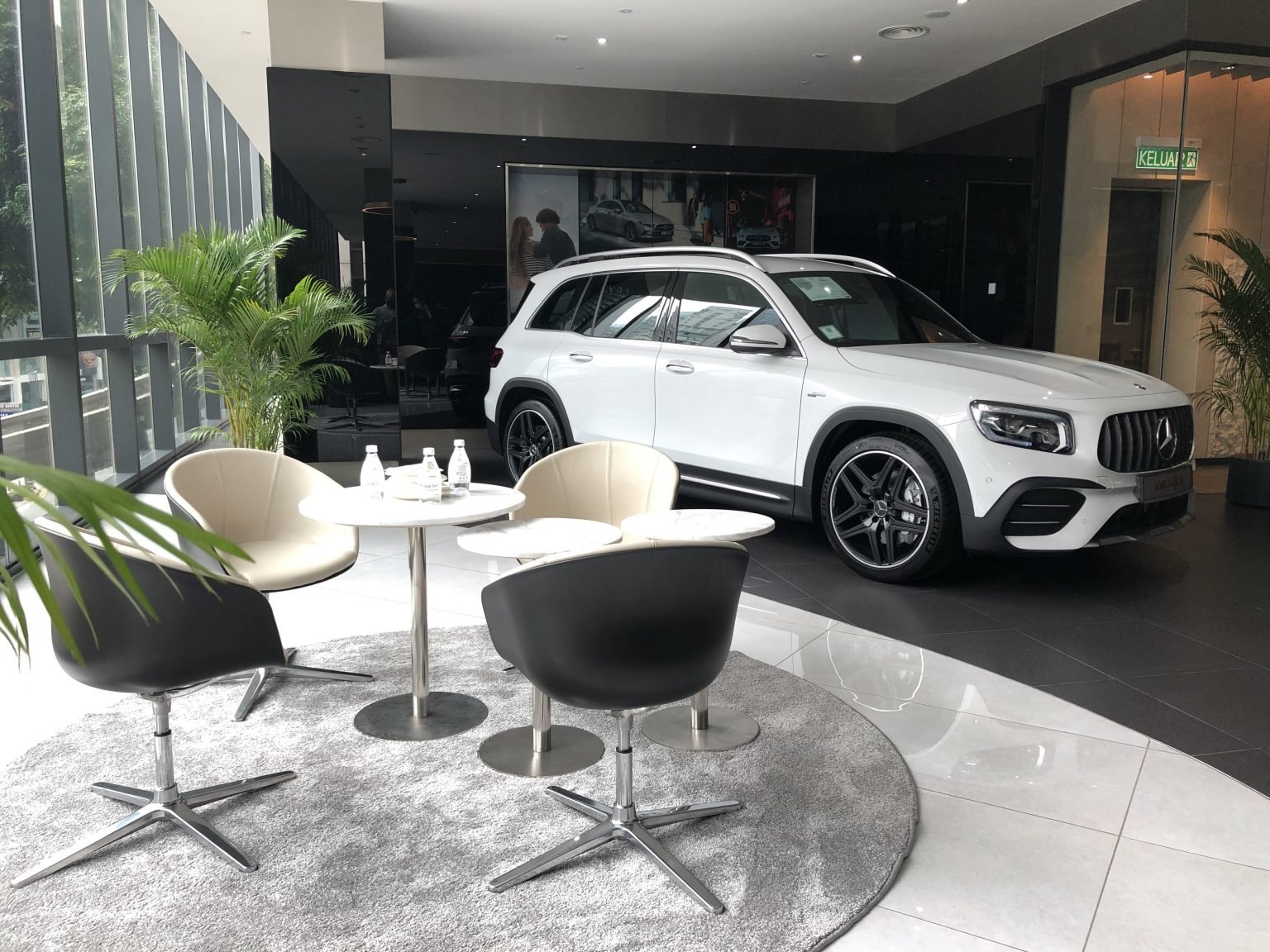 Hap Seng Star recently reopens its thoroughly revamped Jalan Sultan Ismail Mercedes showroom. 
A new Mercedes-Benz showroom has recently opened in the heart of KL. Located at the crosswalk of Jalan Sultan Ismail, Hap Seng Kuala Lumpur Autohaus just opened its doors to better cater to the Mercedes Benz owners (and prospective owners) right in the heart of the city centre. 
Located within the premises of Menara Hap Seng 3, this new Mercedes KL showroom is split across four stories, with each floor having its own purpose. The ground floor though is perhaps contains the headline feature of this new showroom, as it debuts 'Malaysia's first Mercedes-Benz Luxury accessories and collection boutique'.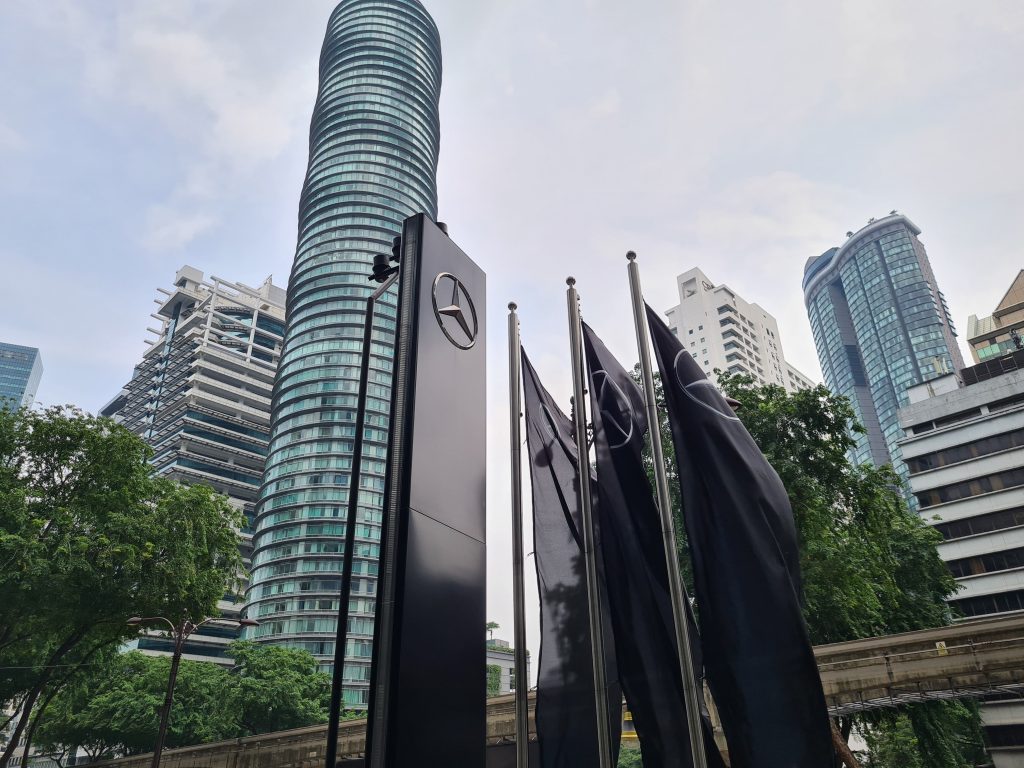 Approximately 250 Mercedes Benz related merchandise are on display in this level. These range from the mundane branded T-shirts, caps and keychains, all the way to the ostentatious and extravagant items that only the affluent KL-ites will snap up. Like this one of two Mercedes Benz picnic hampers in Malaysia that is selling for RM2,750 for instance, or Mercedes branded bluetooth noise cancelling headphones costing RM2,350.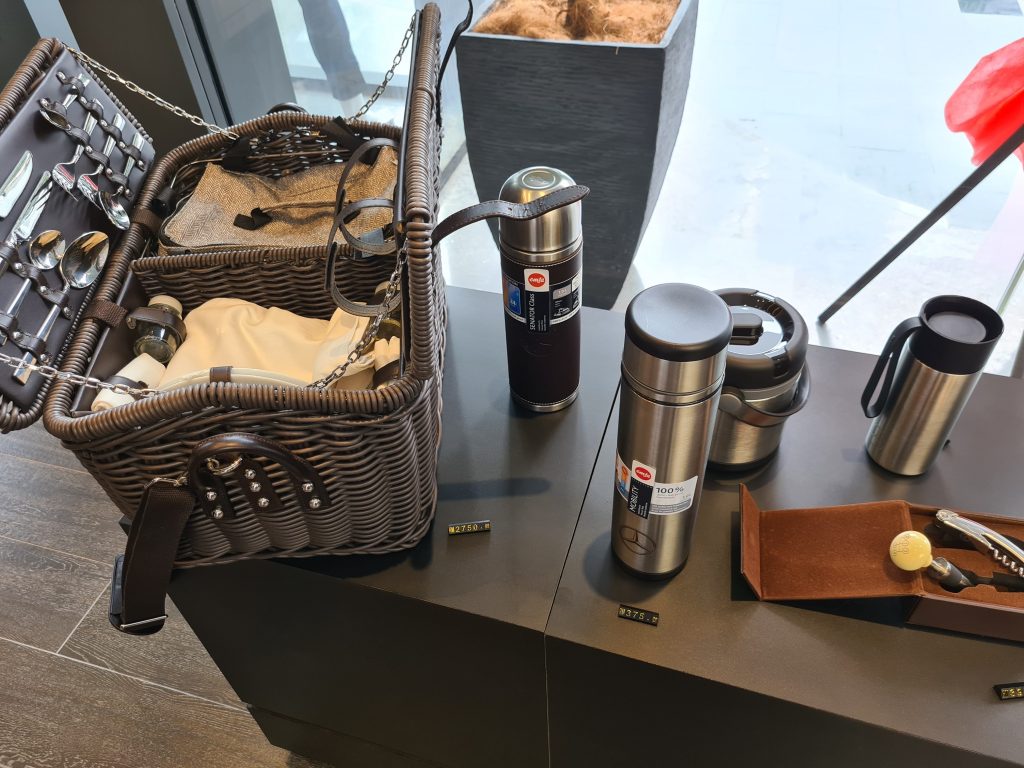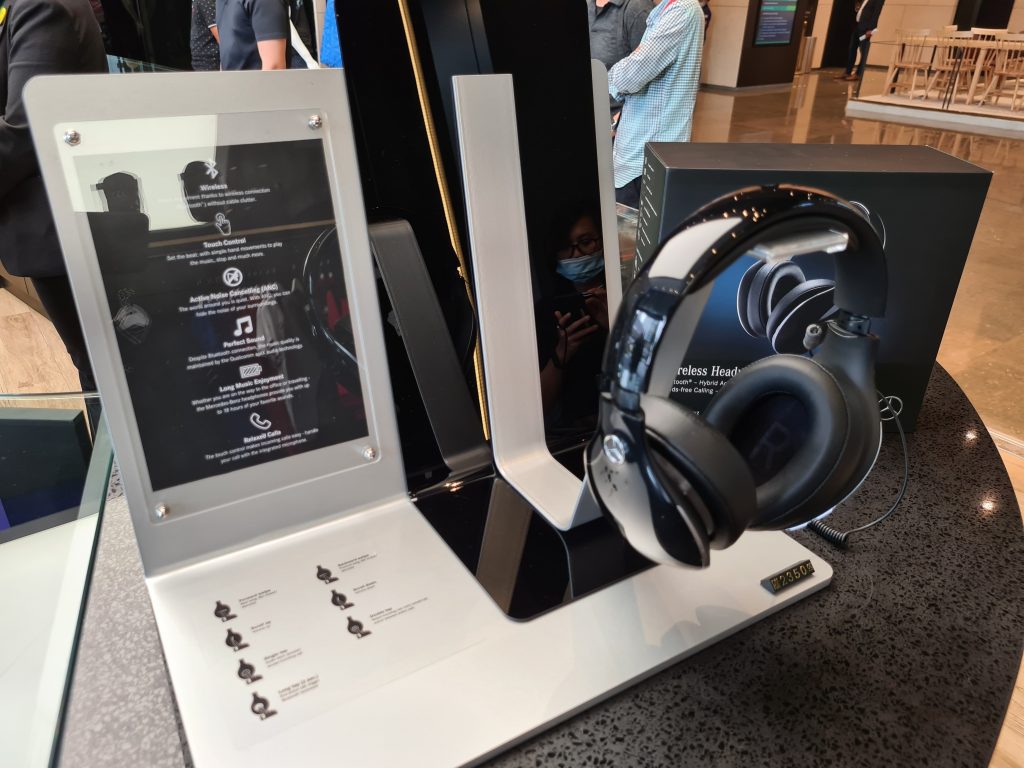 Moving on to the upper two floors is the Mercedes Benz showroom. The showroom space that spans across two floors contains sufficient room for 9 cars to be on display. However being catered towards the more affluent KL-ites, or perhaps since it's their opening day, the models on display were all towards the higher end of the price range. A private lounge space located on Level 2 allows for customers to discuss the finer details of their new purchase, while a cafe located one level above is fully stocked with refreshments to be enjoyed by the customer at their leisure.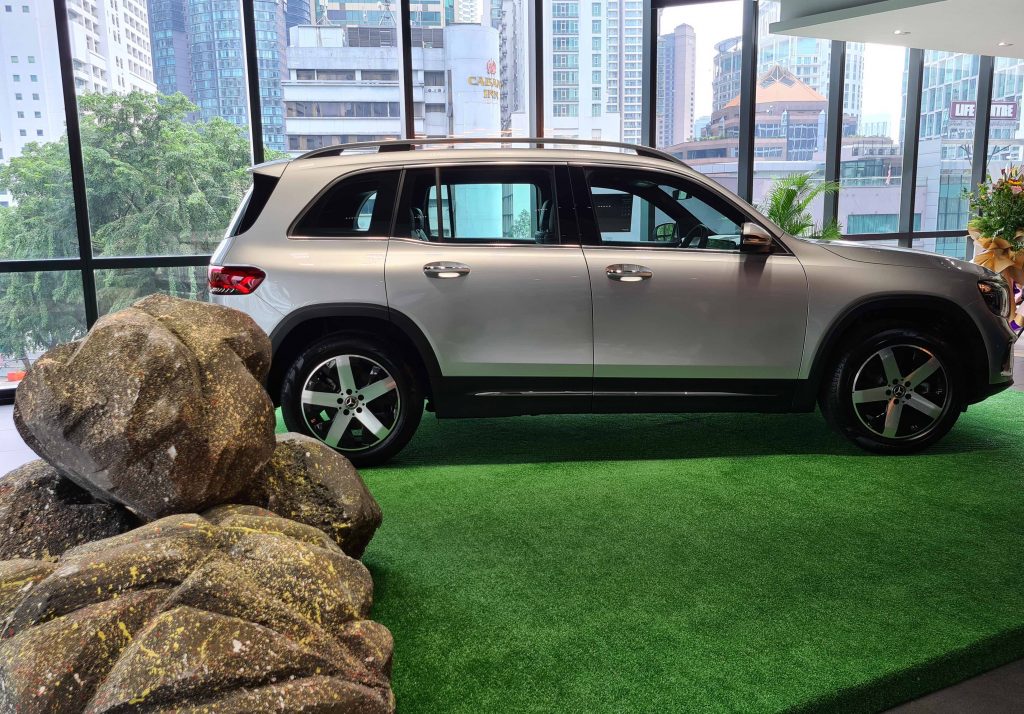 Collection of one's new Mercedes occurs in the basement floor of the showroom. Conventional wisdom dictates that one should always check a car under natural light before collection, no such luck here though. Saying that, being a Mercedes, there should not be much quality issues to be bothered with in the first place anyway.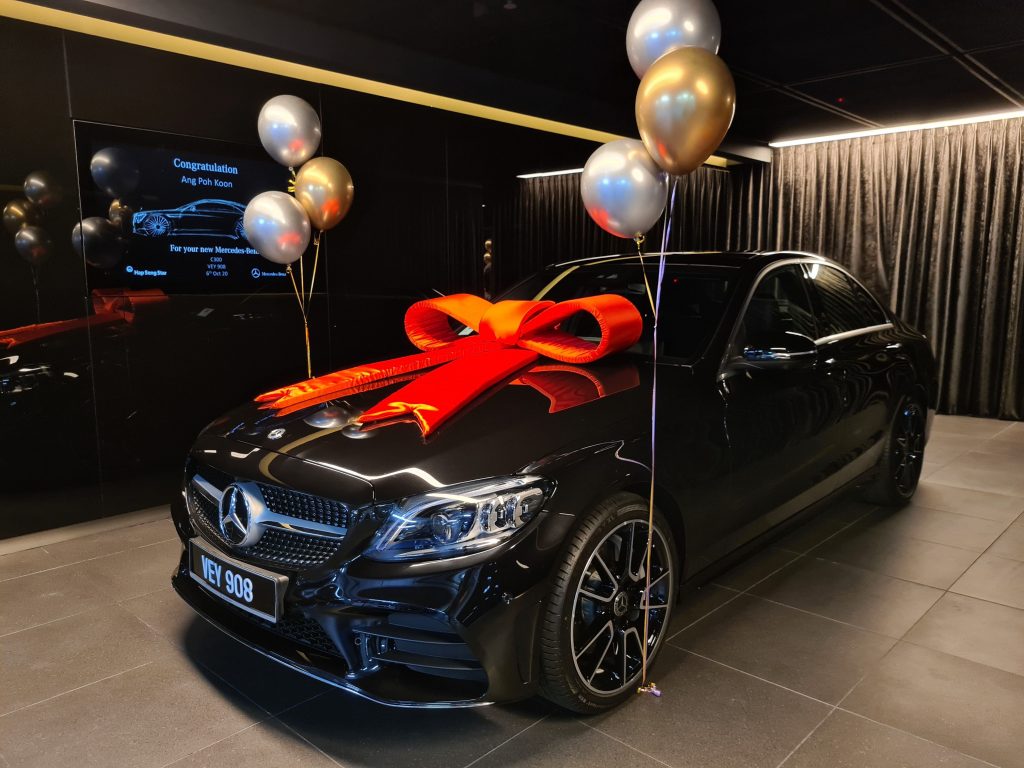 According to Hap Seng Star, over RM 300 million has been invested into the revamping of all their showrooms nationwide to date, with more than RM 3.5 million of it being spent in the Hap Seng Kuala Lumpur Autohaus alone. Over 11 such Autohaus locations are dotted across the country, with two more in the works in Setia Alam and Bukit Tinggi.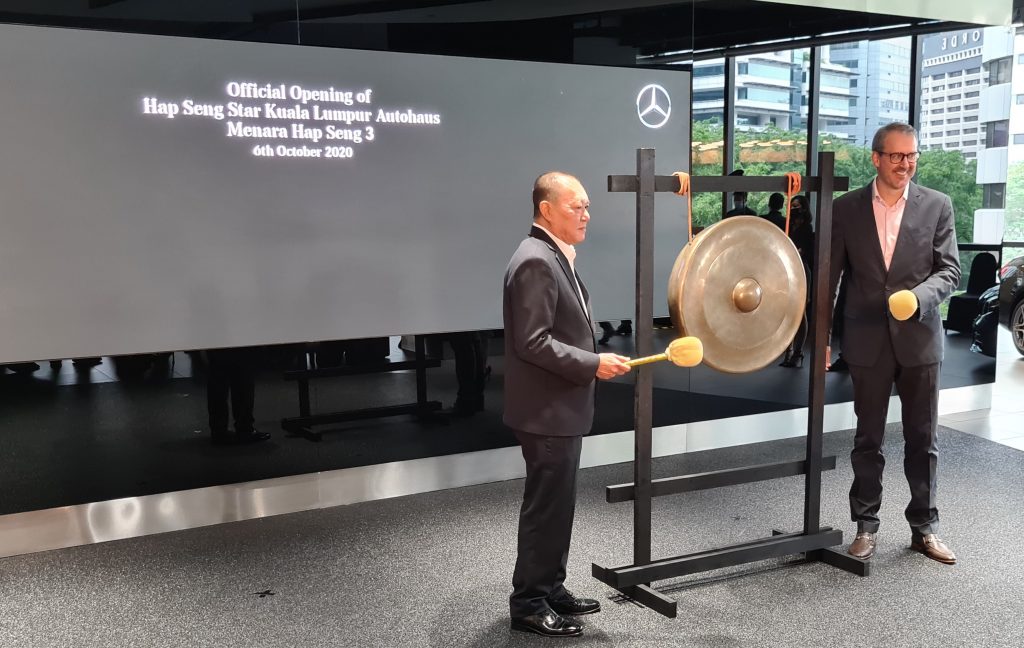 PRESS RELEASE: Mercedes-Benz Malaysia Sdn Bhd and Hap Seng Star Sdn Bhd launched the first Autohaus with Luxury Lifestyle Boutique, featuring exclusive Mercedes-Benz design collection and accessories for customers and their Mercedes-Benz vehicles. The new Brand Presence reaffirms Mercedes-Benz's commitment to lead a new era of retail experience. It strengthens the company's customer-centric efforts in Malaysia by offering star branded exclusive products to complement the exclusivity and luxury that the brand carries. 
Providing a lifestyle experience of tomorrow, the Hap Seng Star Kuala Lumpur Autohaus is managed by 20 personnel, seated on a 29,300 sq. ft land and handles everything related to vehicle sales. The lifestyle experience includes Malaysia's first Mercedes-Benz Luxury accessories and collection boutique, catering to a wide range of customers with a variety of collectables and products. The boutique offers a range of accessories, including business and casual wear, trendy sunglasses, elegant watches and many such products. Customers can now choose the right outfit to suit every occasion as well as the matching Mercedes-Benz accessories like belts, wallets, and cufflinks.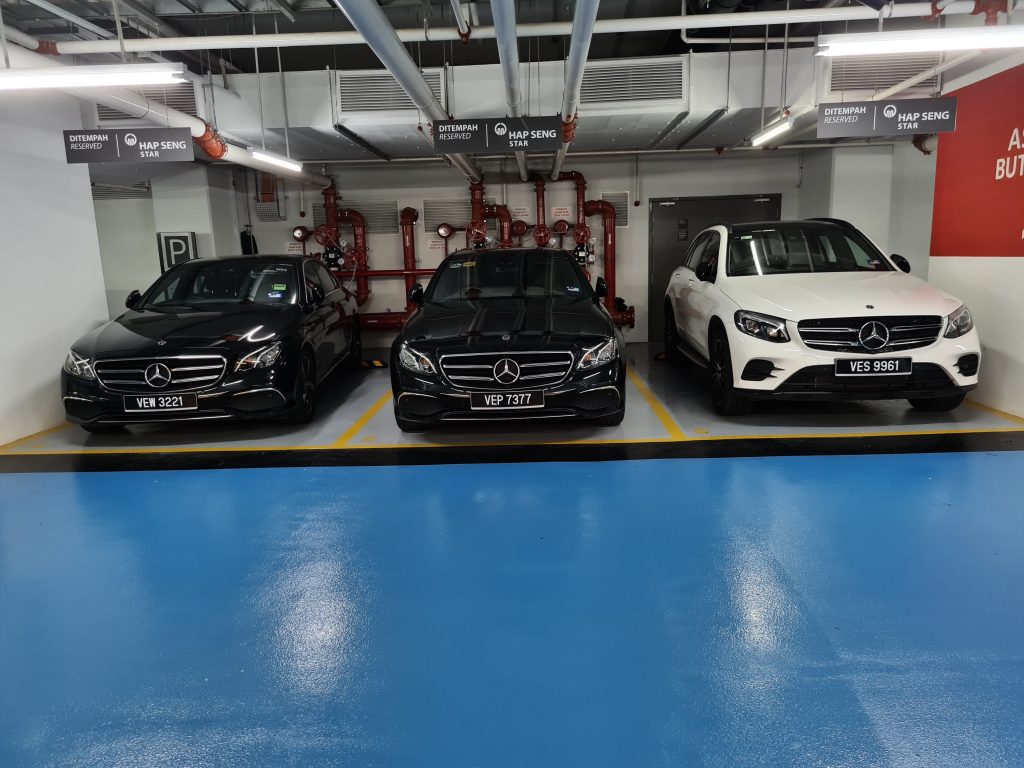 The new HSS Autohaus also has a private lounge on Level 2, overlooking the busy crosswalk of Jalan Sultan Ismail. Furthermore, a café on Level 3 is available with refreshments for customers to enjoy.  The spacious delivery bays, span over 2,000 sq.ft. are fitted with special illuminations delivering a unique vehicle handover experience. The new Mercedes-Benz brand presence makes it possible for the material dimension of its corporate culture and brand promise to be experienced beyond the online world, offering individually tailored experiences for each Mercedes-Benz customer.
Hap Seng has invested a total of over RM300 million to date in enriching customer touchpoints nationwide, with an investment of RM3.5 million in the Hap Seng Kuala Lumpur Autohaus alone. It currently operates Autohaus in 11 locations, including Kuala Lumpur, Kinrara, Balakong, Jalan Ipoh, Bukit Tinggi, Setia Alam, Melaka, and Iskandar in Peninsular Malaysia. In Sabah and Sarawak, Hap Seng is present in Kuching, Miri and Kota Kinabalu.