Cars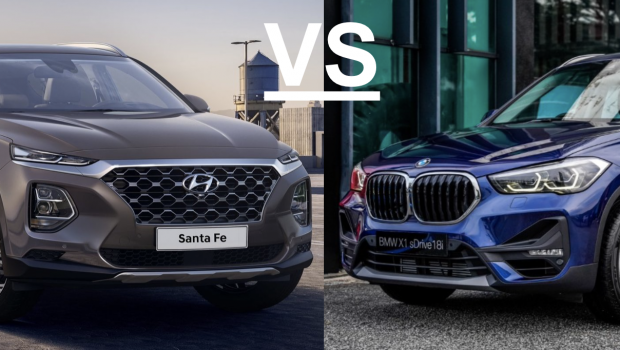 Published on November 30th, 2020 | by Joshua Chin
1
Spec Vs Spec: Hyundai Santa Fe Vs BMW X1
Hyundai Santa Fe R 2.2 CRDi Premium vs BMW X1 sDrive18i: the battle of the RM 208k SUVs. 
If you had RM 208k to spend on an SUV, walk into the Hyundai showroom and you'll be in for a shock to find that you won't get much change out of that budget with the top-spec Santa Fe R 2.2 CRDi Premium. Walk into a BMW dealership however and you'll probably be pleasantly surprised that a base-spec X1 sDrive18i could be yours for the same money.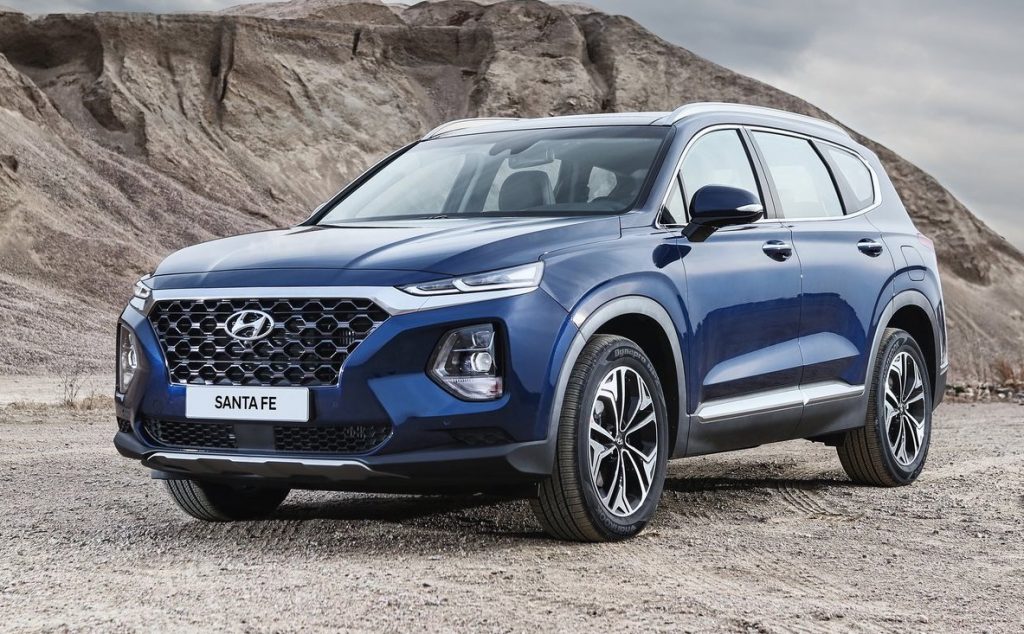 While both SUVs are nearly identical in starting price however, this is the extent of the similarities between these two cars. Moreover, it is very unlikely that buyers of one or the other will be cross-shopping between the two.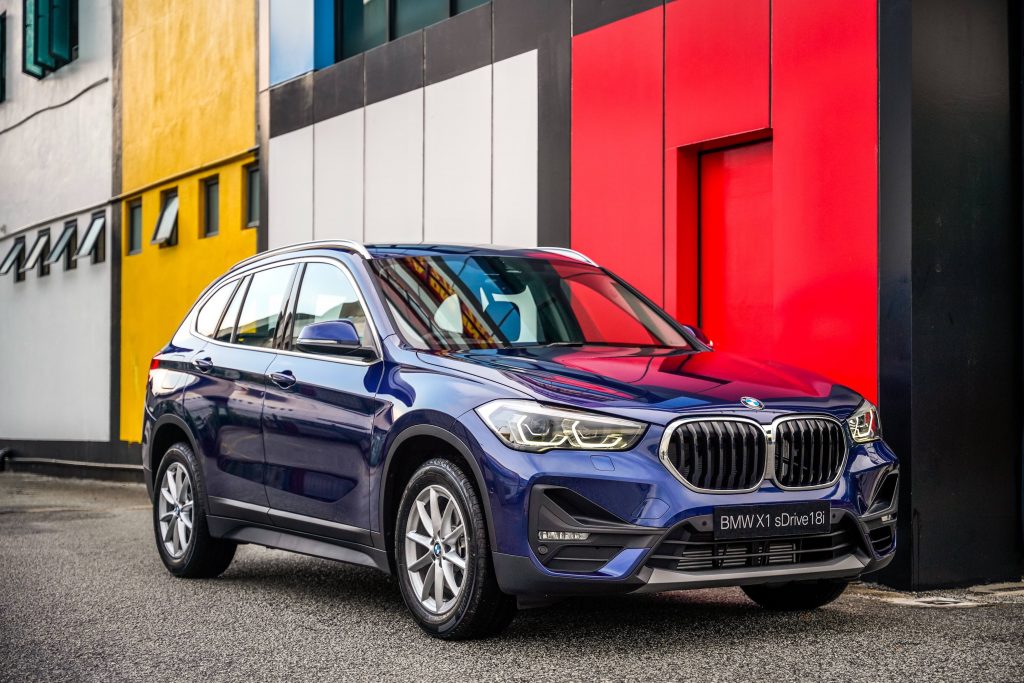 Nevertheless, there is still merit in making this comparison between the two models named here, as there are two very interesting questions that could be asked regarding these two cars. Namely being: What are you actually getting in a Hyundai that costs the same as a BMW? Or to put it in another way, what are you actually getting when spending Hyundai-money on a BMW? 
And it is those two questions then that we hope to answer here by gleaning through the spec sheets of both cars, in today's edition of Spec Vs Spec. 

Exterior Specs
As expected when pitting a large three-row SUV against a compact crossover, the Hyundai is undoubtably larger than the BMW in every sense of the word. Dimensions-wise, the Santa Fe is 338 mm longer, 79 mm wider and 73 mm taller than the X1. This particular spec of Santa Fe also wears alloy wheels that are two inches larger than that of this particular spec of X1.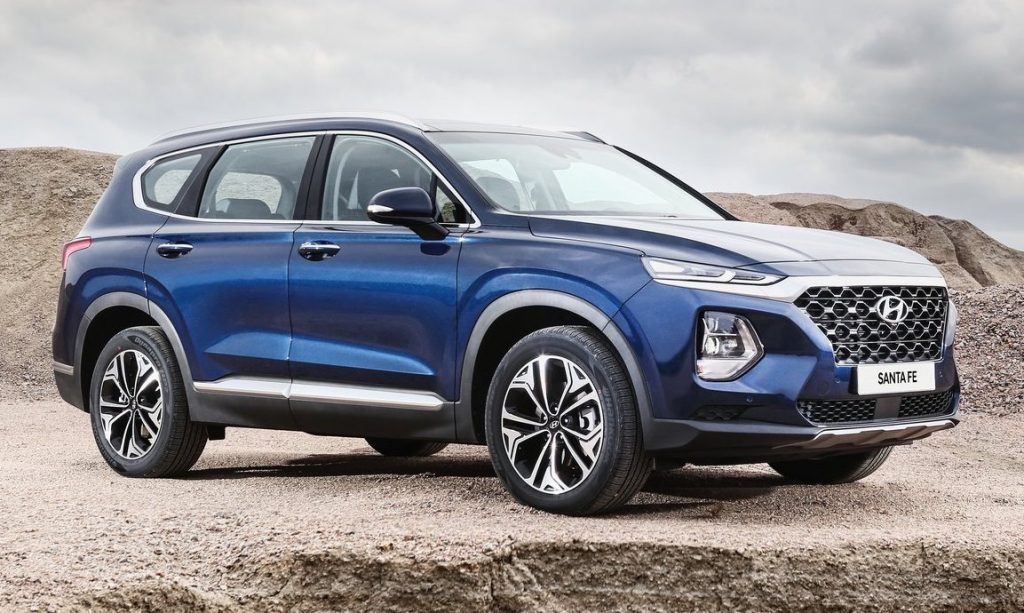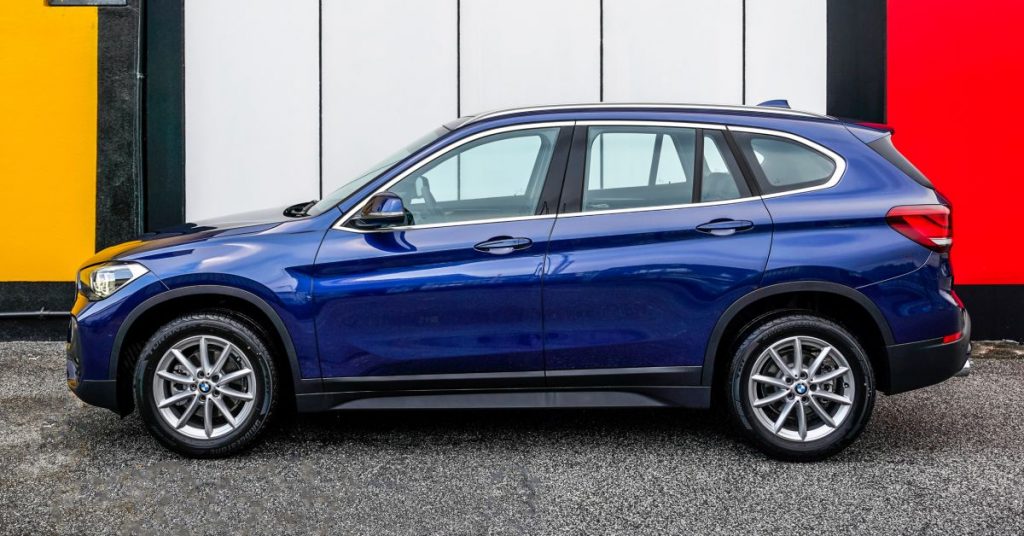 Despite the considerable size differences however, there are plenty of similarities too between the two cars when it comes to exterior features. Up front on both cars, a sharp front end aesthetic is flanked by standard LED headlights and LED fog lights.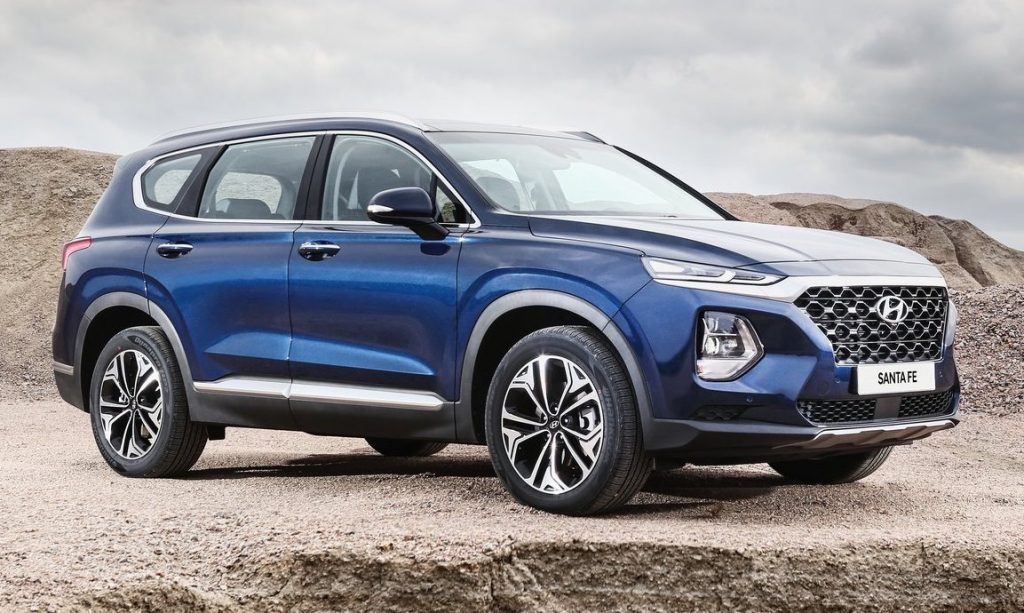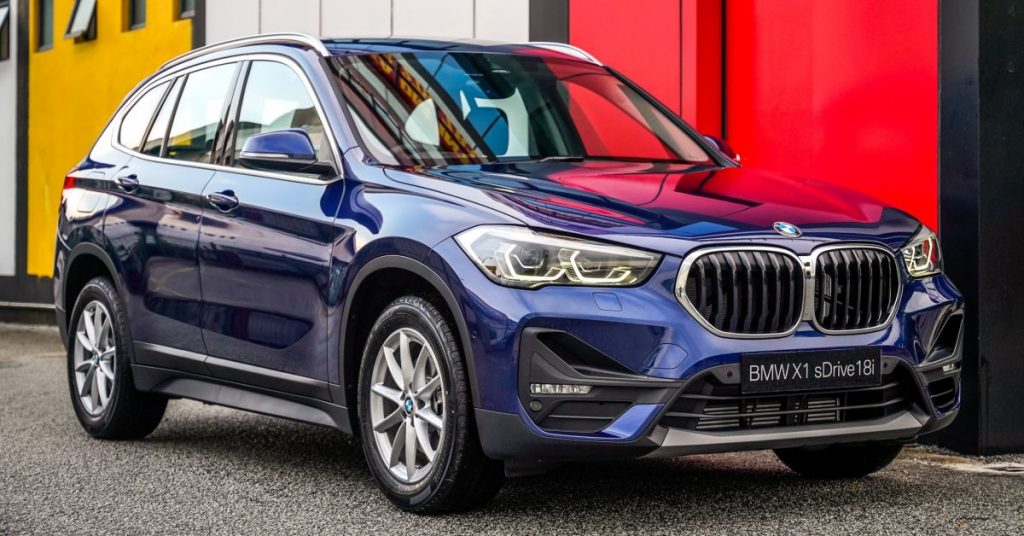 Down the side, both have same body plastic exterior body cladding down low, wing-mirror indicator side repeaters, chrome surrounds around the window line and a roof rack. Bringing up the rear on both cars meanwhile are LED tail lights that complement a power-operated tailgate.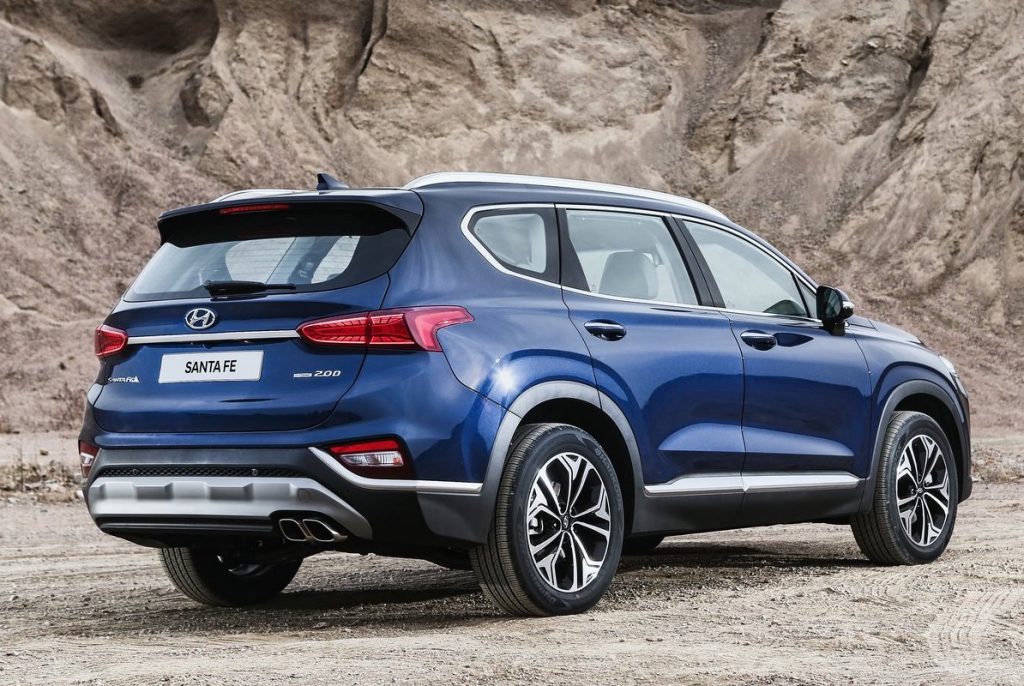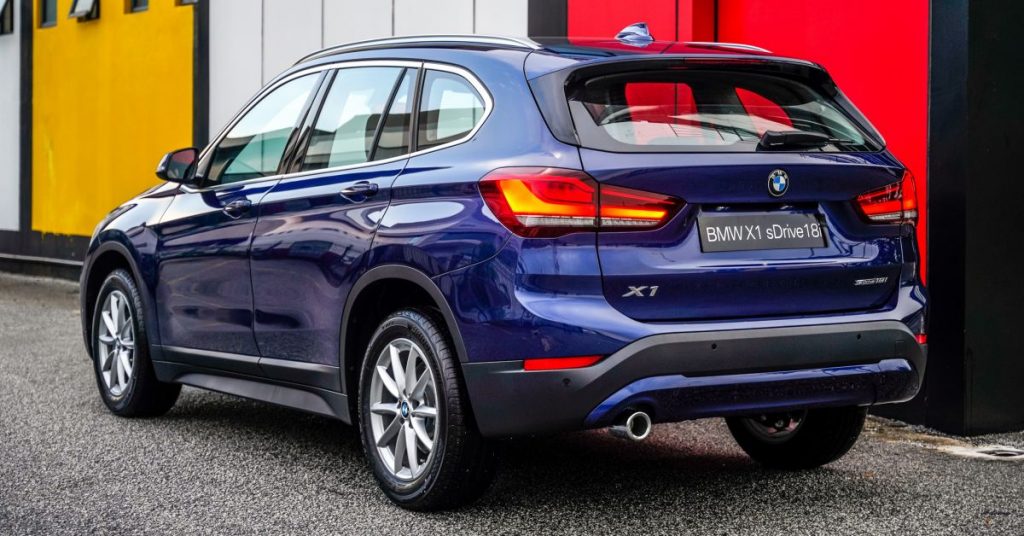 Performance Specs
Moving onto what is under the hood, the powertrains of both SUVs couldn't more different too. For starters, the Hyundai here drinks diesel while the BMW is petrol-powered. This particular Santa Fe also sends power to all four wheels, unlike the X1 which is only front wheel drive.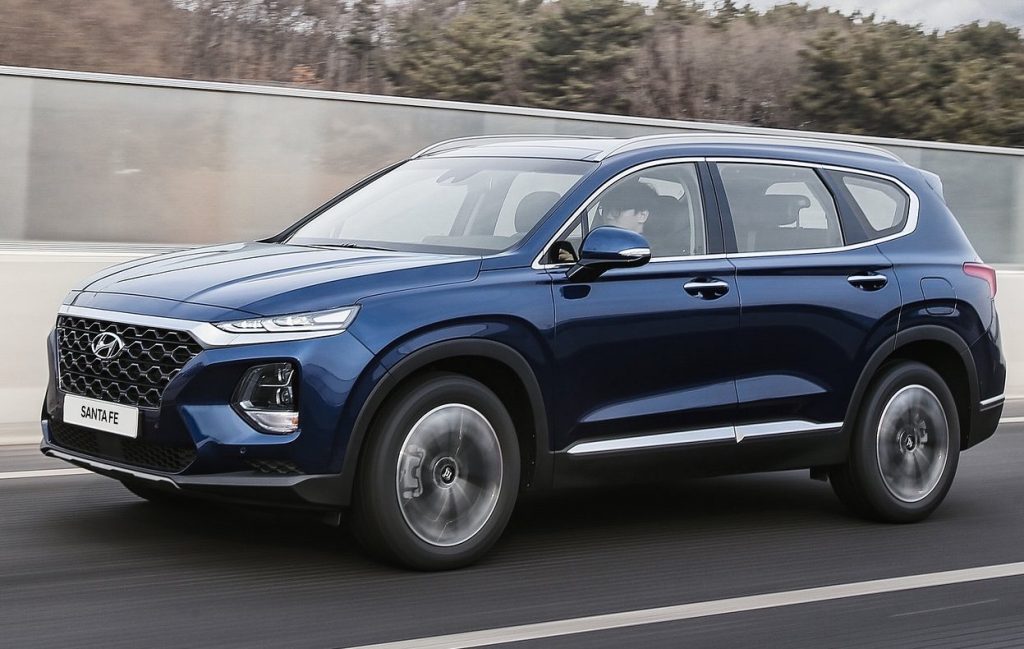 Powered by a 2.2 litre CRDi four-cylinder turbodiesel mated to an 8-speed automatic transmission, this Santa Fe posts some healthy power and torque figures of 193 PS at 3,800 rpm and 440 Nm from 1,750 to 2,750 rpm. Predominantly front wheel drive, its HTRAC four-wheel drive system is capable of diverting up to 35% of the power to the rear wheels when needed, and up to a 50/50 power split when sport mode is engaged.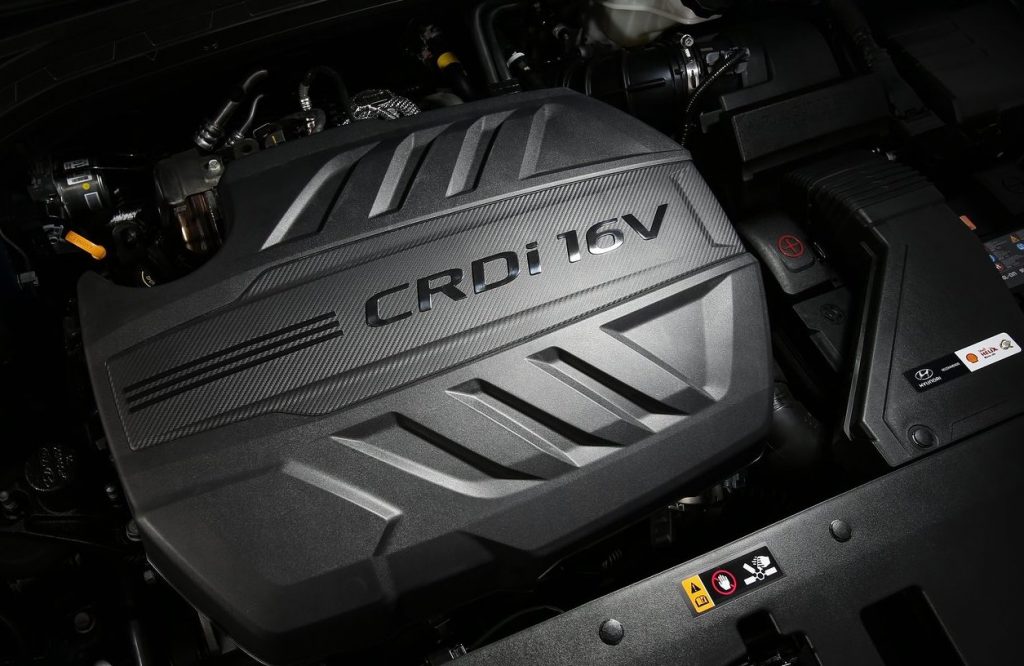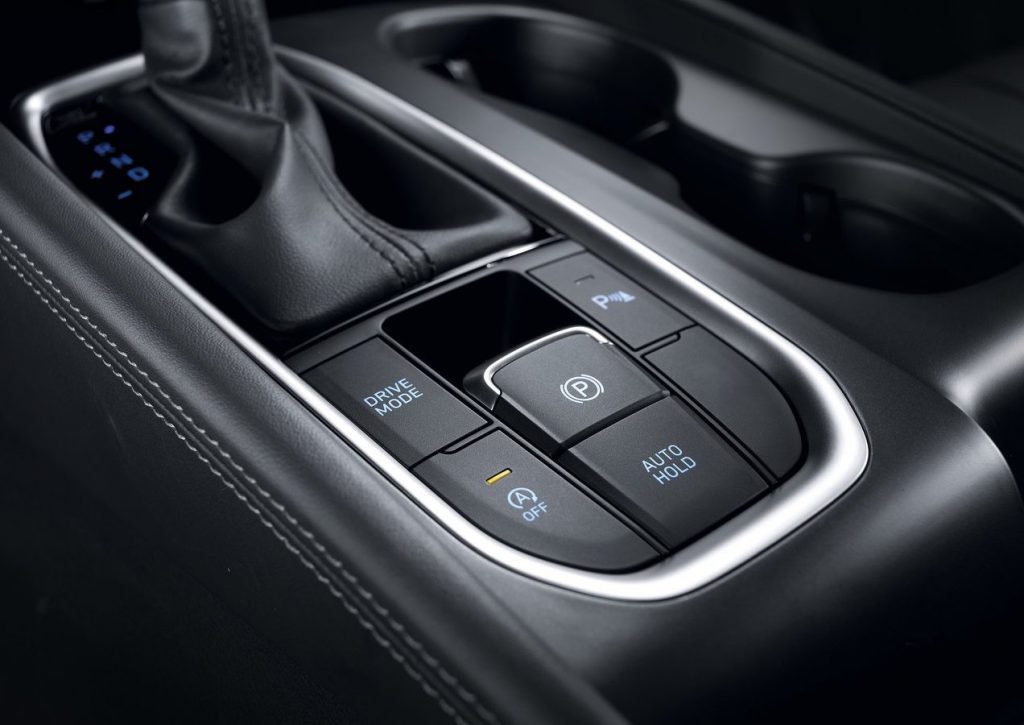 Whereas on the BMW side, the X1 sDrive18i is fitted with a 1.5 litre three-cylinder turbocharged petrol unit under the hood. Outputting 140 PS and 220 Nm of torque, drive is sent to the front wheels through a 7-speed Steptronic dual clutch transmission.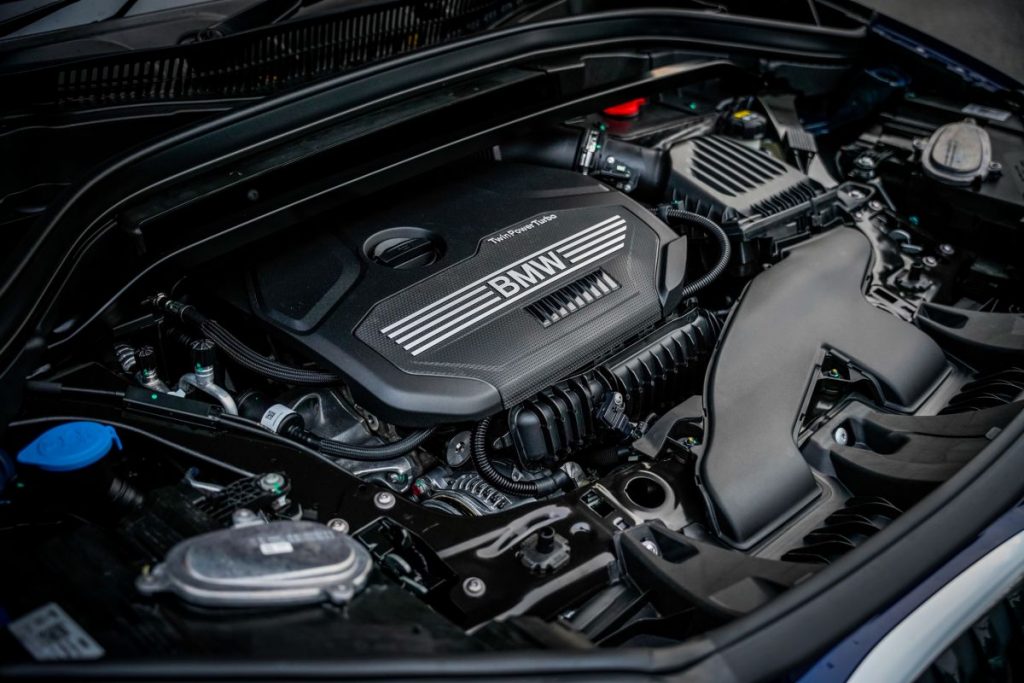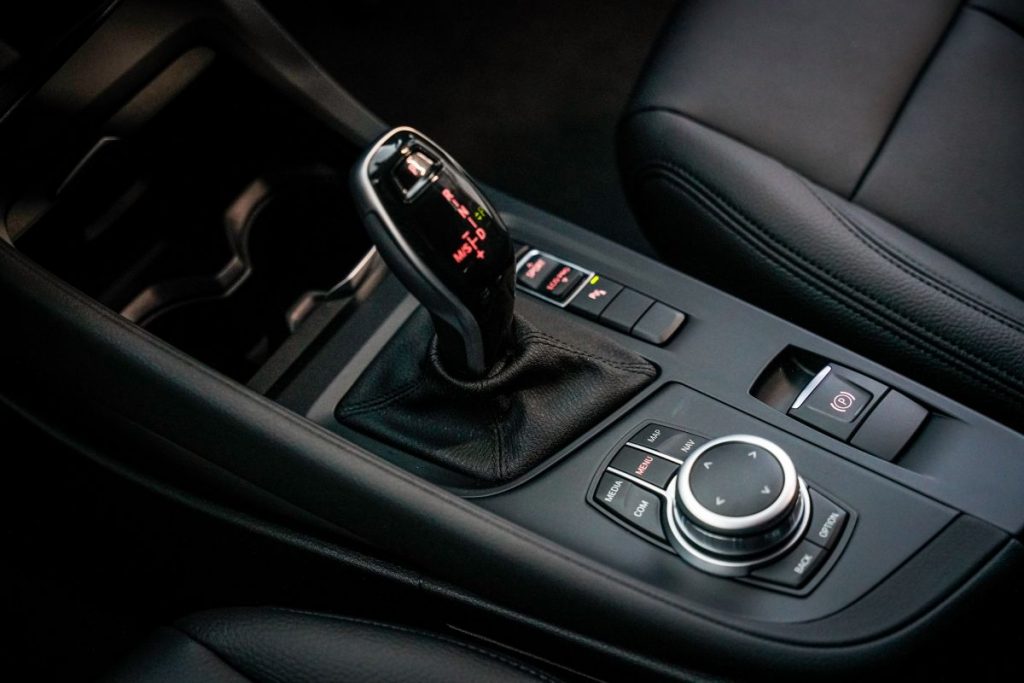 Thanks to the BMW's near 400 kg weight advantage over the Hyundai however, both cars manage the 0-100 km/h sprint in roughly the same time, with the BMW managing a 9.6 second time compared to the Hyundai's fractionally quicker 9.4 seconds. Much the same story is repeated too with both their top speeds, with the Santa Fe's 204 km/h top speed just edging out the X1's 201 km/h limit.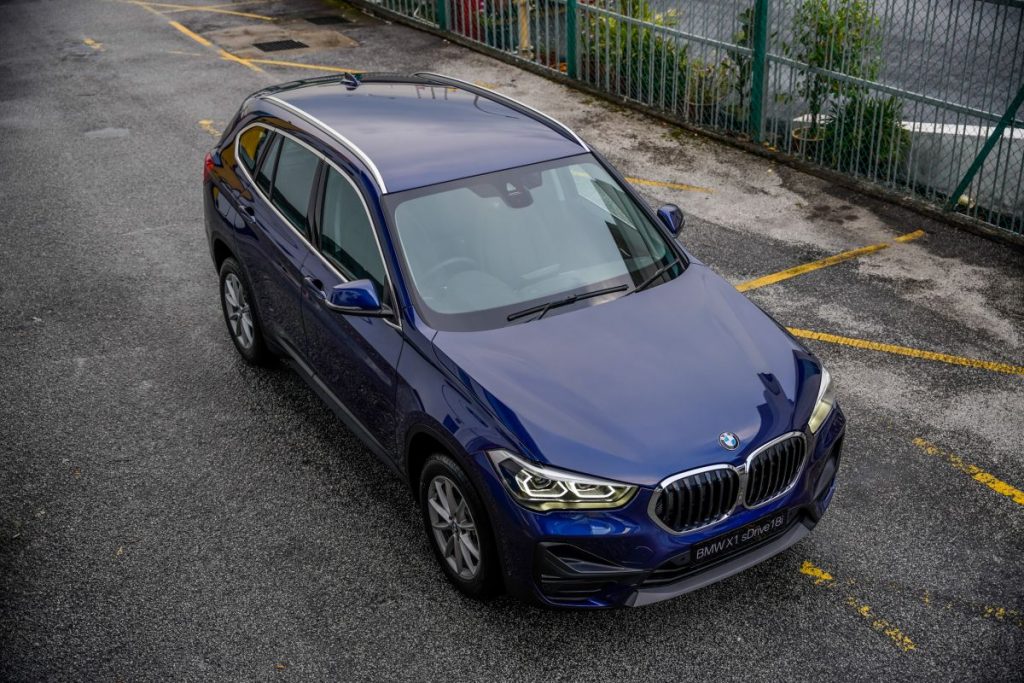 Interior Specs
Moving past the obvious fact that the Santa Fe seats 7 as compared to the X1's 5 seater capacity, both cars are actually quite evenly matched when it comes to interior kit.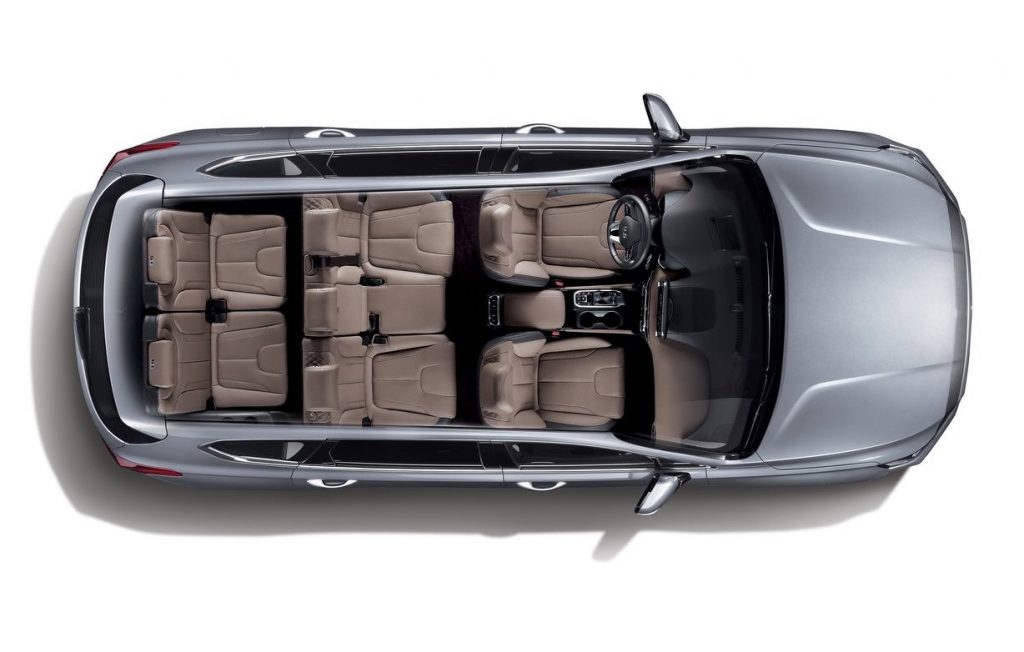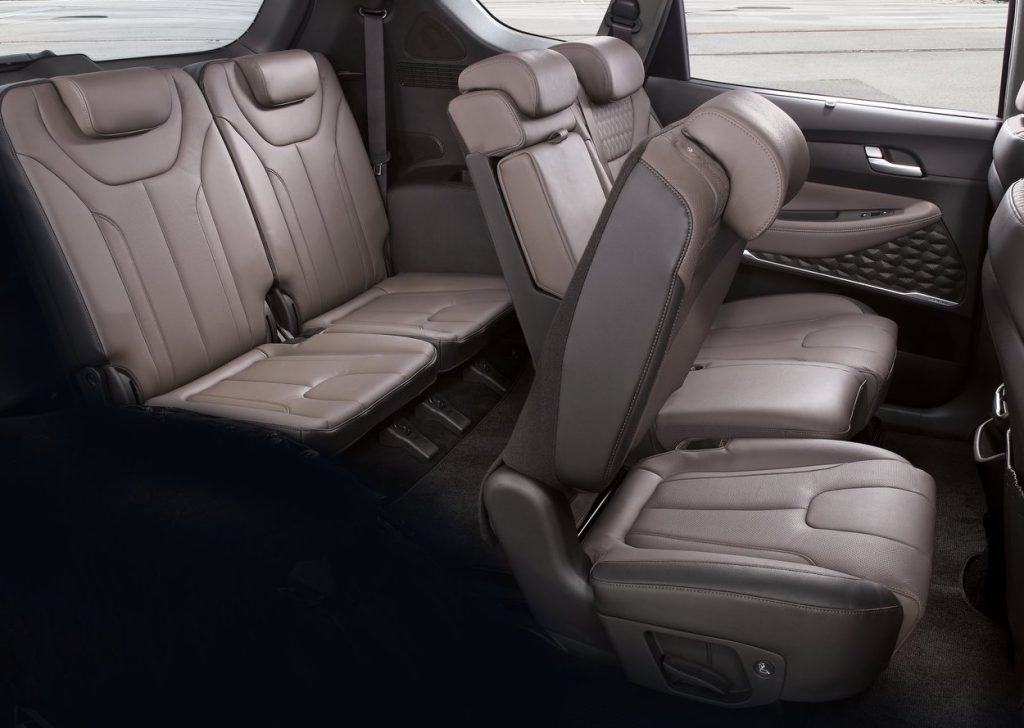 Dual-zone climate control with rear air-vents are standard in both leather-lined cabins, as are the other usual interior niceties one expects from premium SUVs, such as keyless go, cruise control, rain-sensing wipers, powered front seat, electronic parking brake, reversing camera, auto dimming rear view mirror and a smattering of USB ports.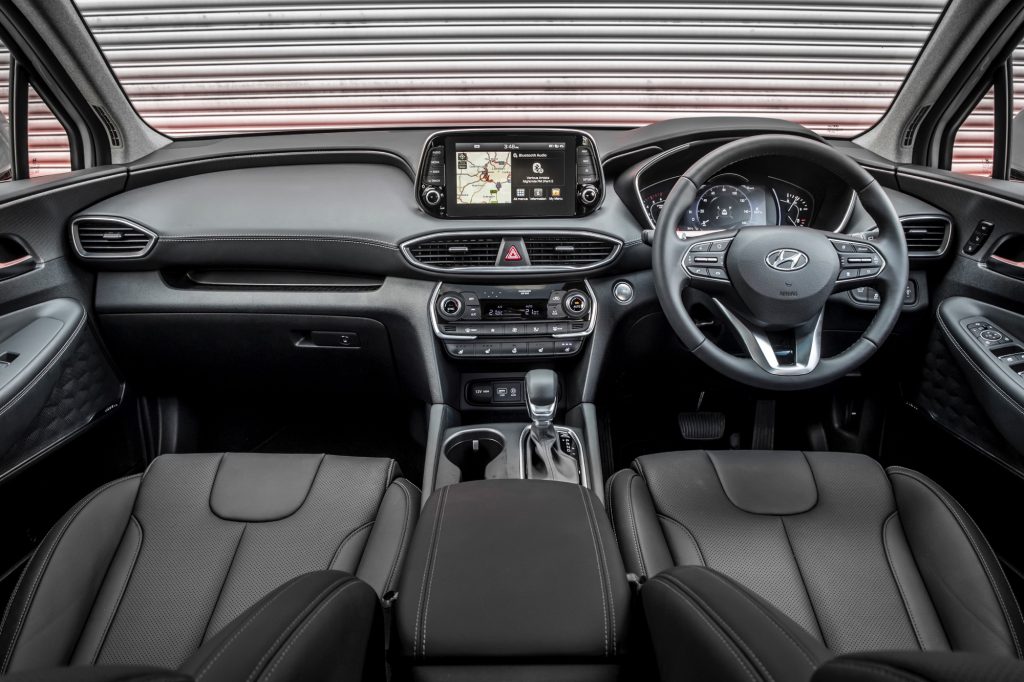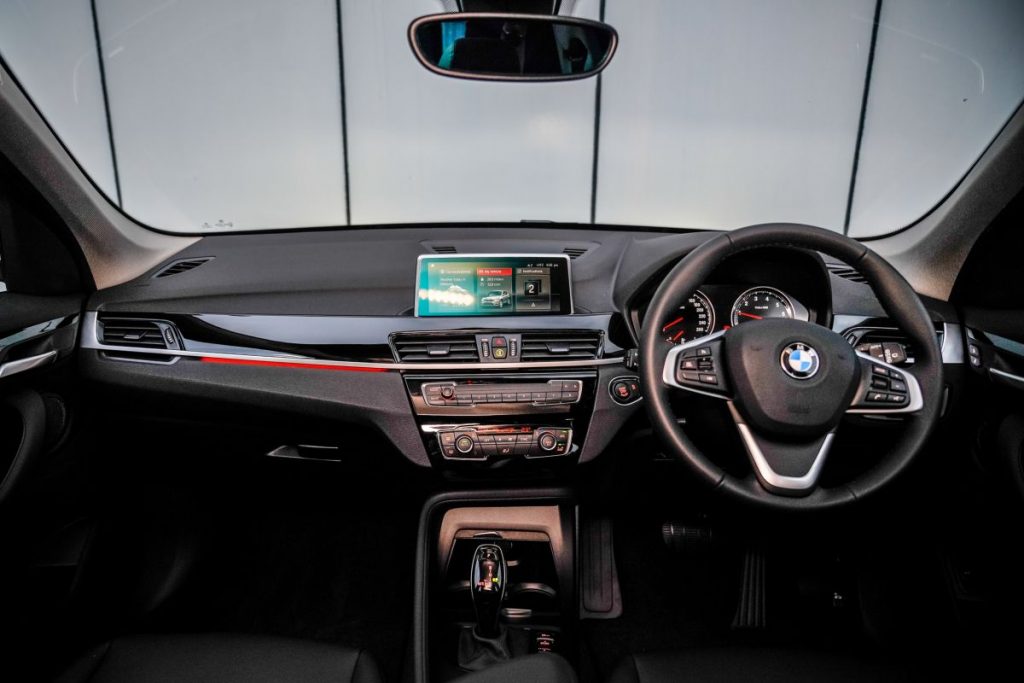 Saying that, comparing a top-spec Hyundai to a base-spec BMW will always tilt the board in the fully-loaded Santa Fe's favour, especially in this department. As such, the Hyundai boasts features such as a 7-inch Supervision LCD digital instrument cluster and an 8-inch central infotainment display with integrated Apple CarPlay and Android Auto. Exterior puddle lights, automatic headlights, Qi wireless charging pad are also among the things not to be found in the X1.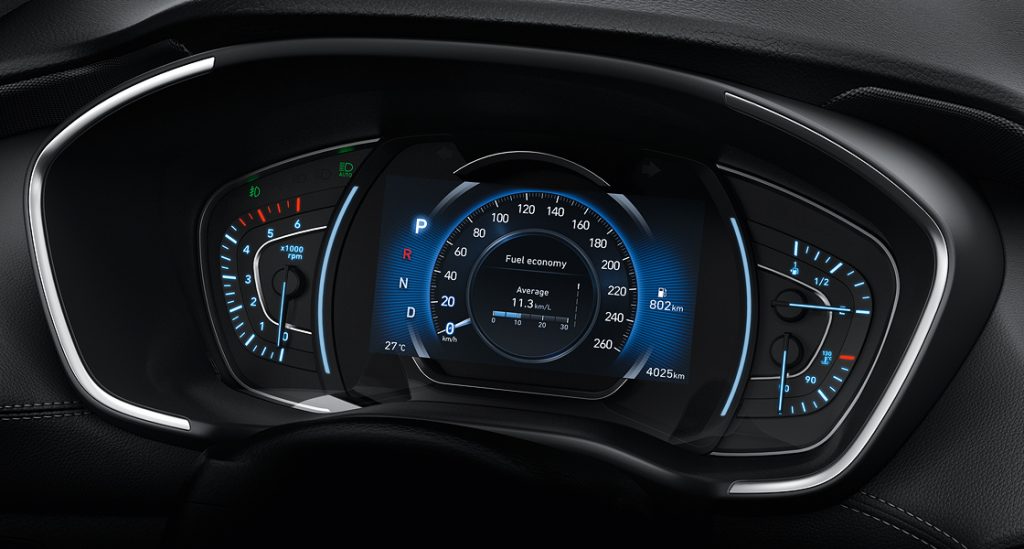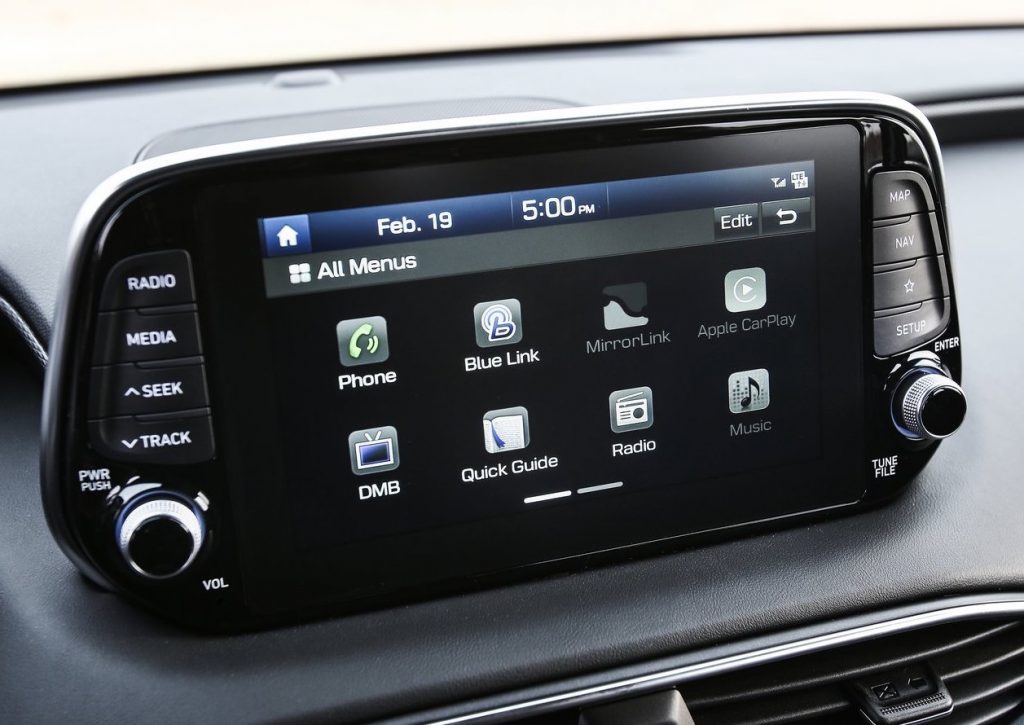 Boot space too undoubtably swings in favour of the larger Hyundai. Be that as it may be however, BMW touts that its X1 has the largest boot within the compact crossover segment. 505 litres of cargo capacity is claimed by the German automaker, a number which can be expanded to a reasonable 1,505 litres with the rear row of seats folded down.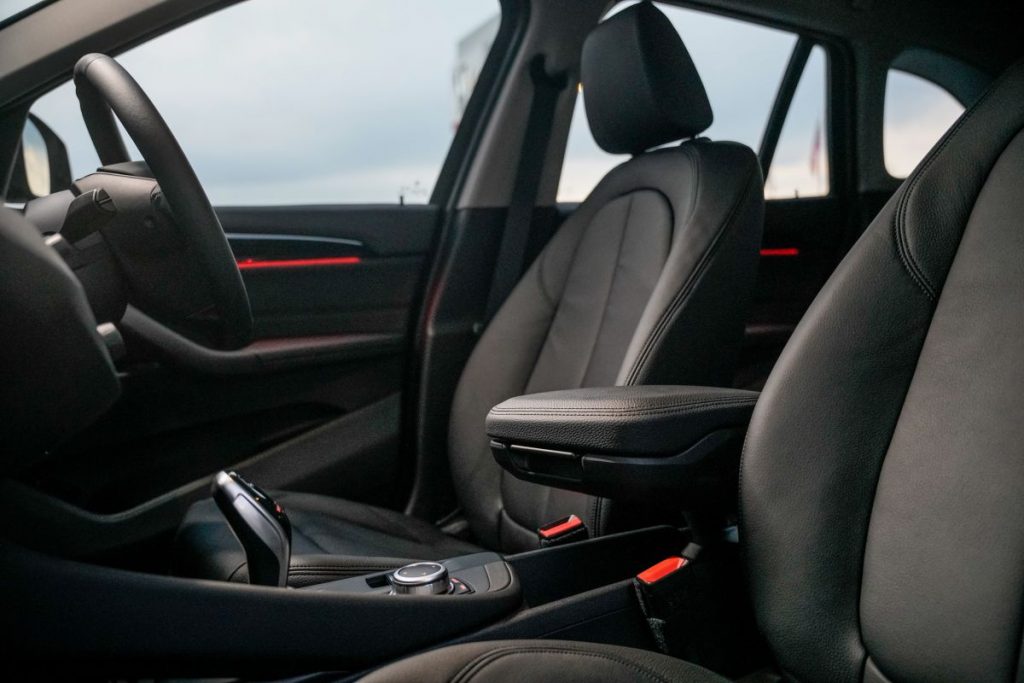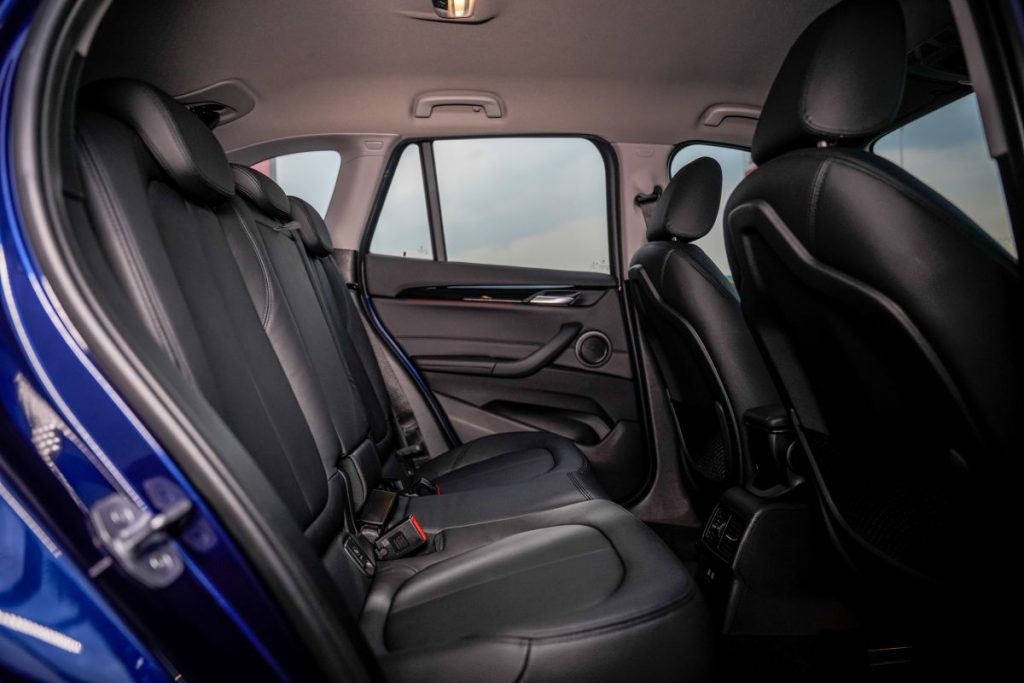 The X1 does also have a few cards left to play on the interior kit front, coming standard with a larger 8.8 inch central infotainment touchscreen that is running BMW's well-proven iDrive Operating System 6.0. Interior ambient lighting is exclusive to the BMW as well, with six colour options to choose from.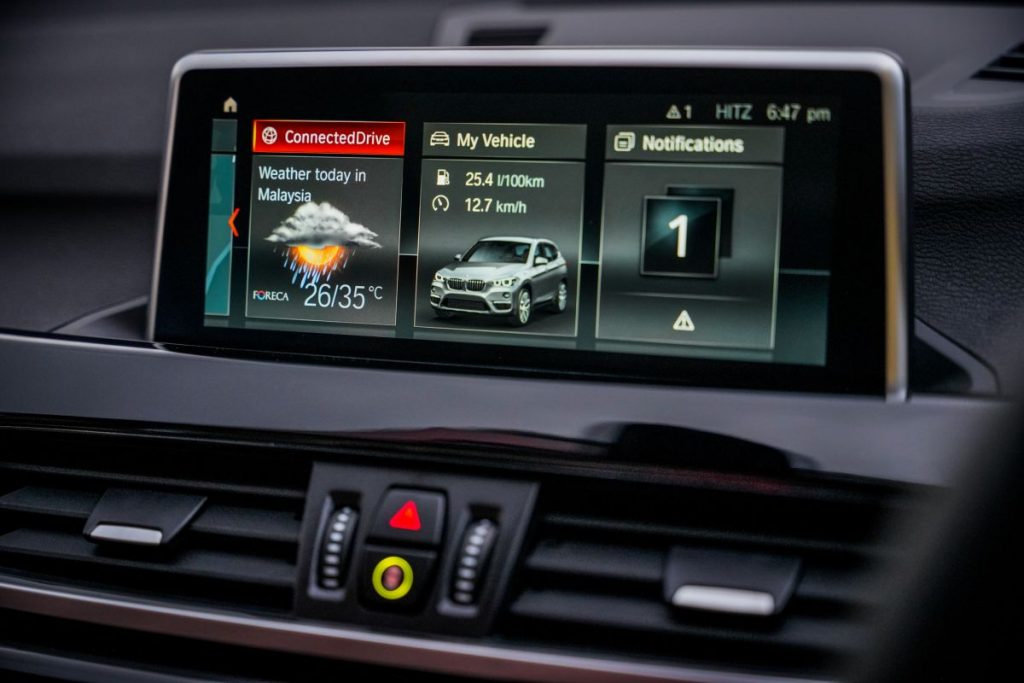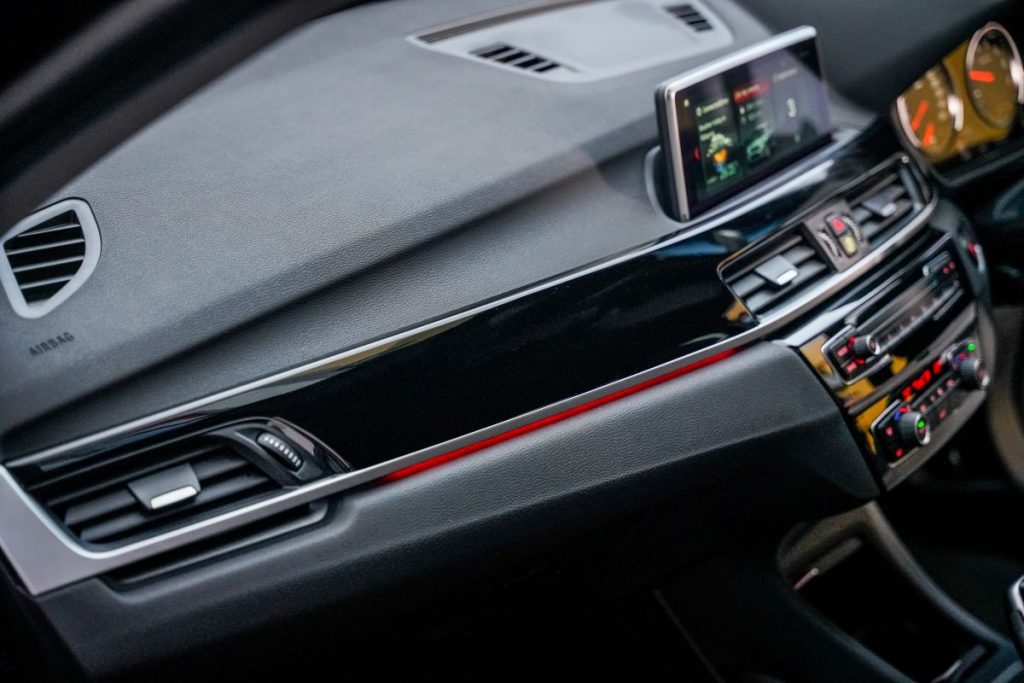 Safety Specs
Continuing on the BMW, the X1 is the only car too in this comparison to come with Automatic Emergency Braking (AEB). Part of the Driving Assistant suite of active safety aids, Lane Departure Warning, High-beam Assistant, Auto Parking, as well as a speed limit information display are also standard on this compact crossover.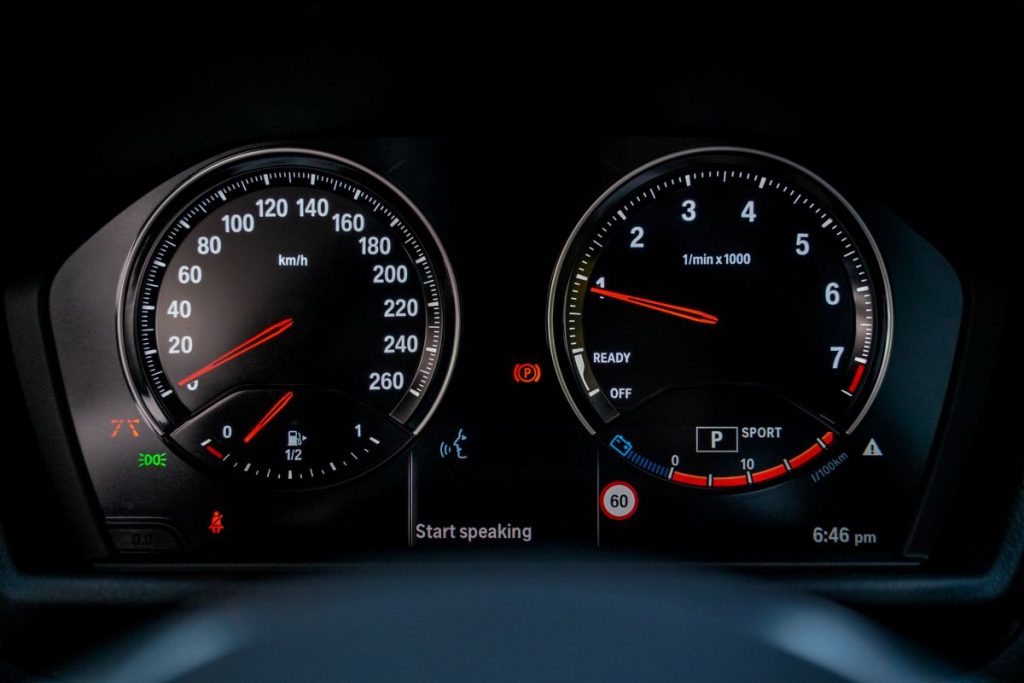 That is not to say the Hyundai is skint on safety tech. Far from it in fact, as this particular Santa Fe Premium comes standard too Blind-Spot Collision Warning (BCW), not to mention Rear Cross-Traffic Collision-Avoidance Assist (RCCA). Being a family car too, the Hyundai features Rear Occupant Alert (ROA) that will remind you if you left your child in the car.
Both cars of course come with the standard array of passive safety kit like ABS with EBD and BAS, traction and stability control. Six airbags are also to be found in both cars, thereby earning both cars a 5 star EuroNCAP safety rating.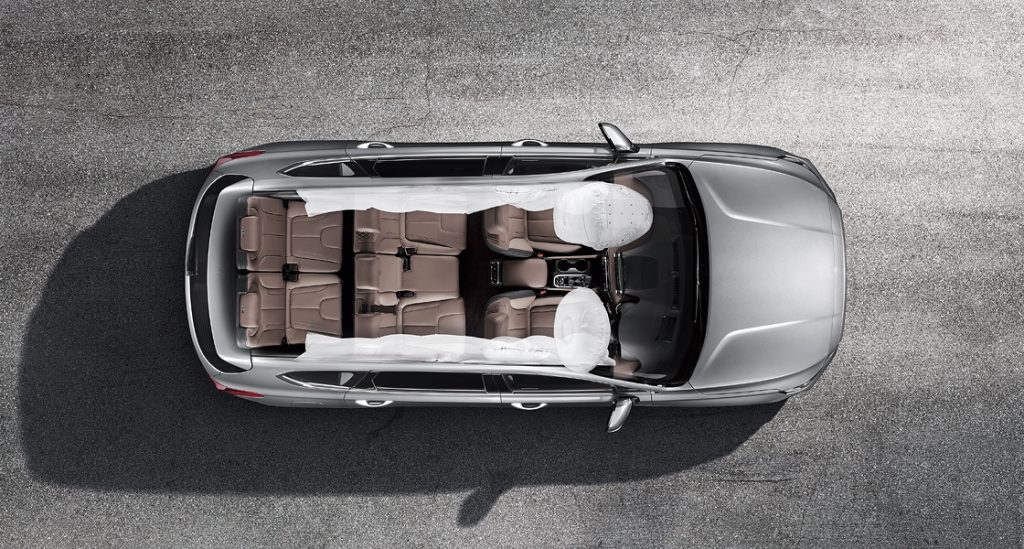 Price Specs
Only RM 730.02 separates both these cars in terms of the SST-exempted list price, with the Hyundai Santa Fe R 2.2 CRDi Premium currently retailing for RM 207,638.46, whereas the price for the BMW X1 sDrive18i is currently RM 208,368.48.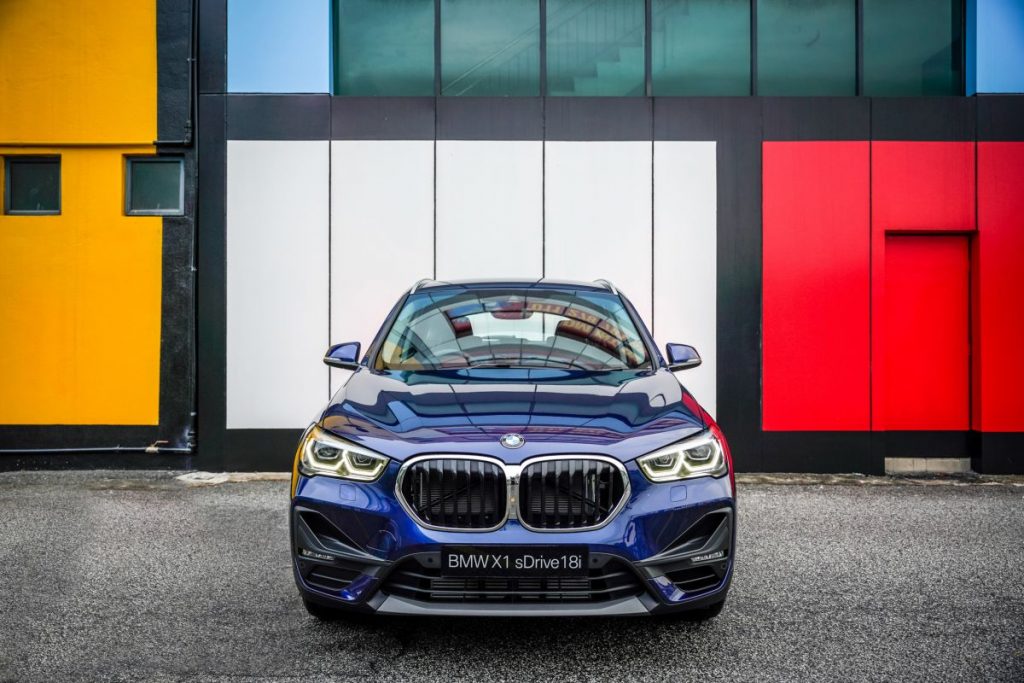 There is not much splitting them in terms of warranty too as both manufacturers offer a 5-year, unlimited milage warranty. Saying that, BMW Malaysia is currently offering the X1 with a 'free scheduled servicing program' for the warranty duration, while the Santa Fe is only offered with a three-year/50,000 km free servicing package.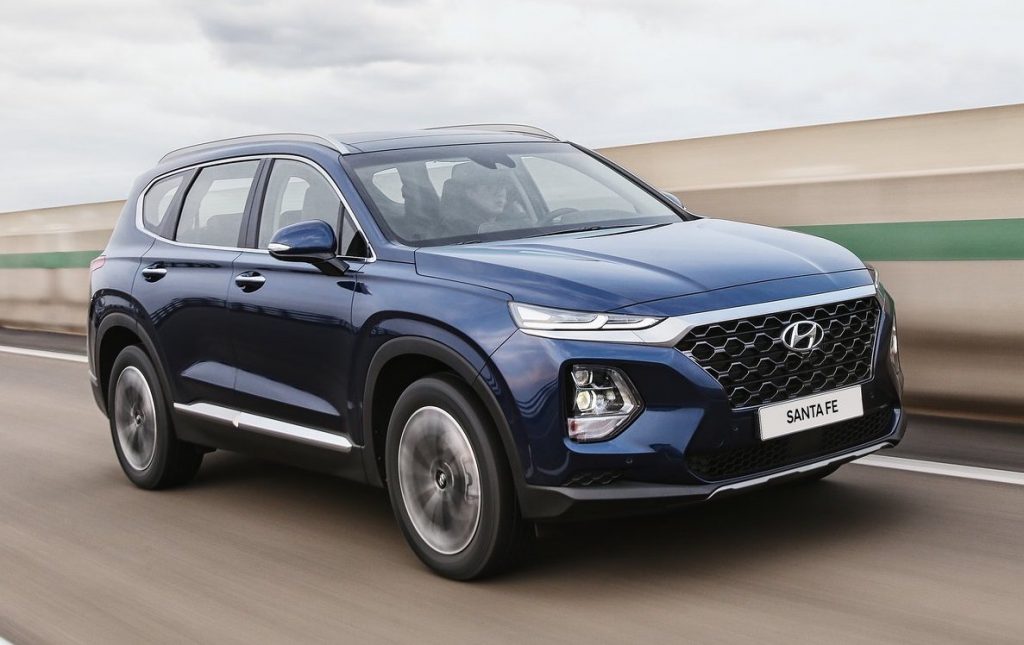 Final Thoughts
Ask anyone on the street too about how much both these cars are worth, most will probably put the Santa Fe at a much lower price point, and estimate the BMW to cost much higher. This false perception therefore is perhaps the reason why the Santa Fe being virtually non-existent on Malaysian roads, while X1s on the other hand are positively everywhere, especially parked within the gated compounds of aspirational neighbourhoods.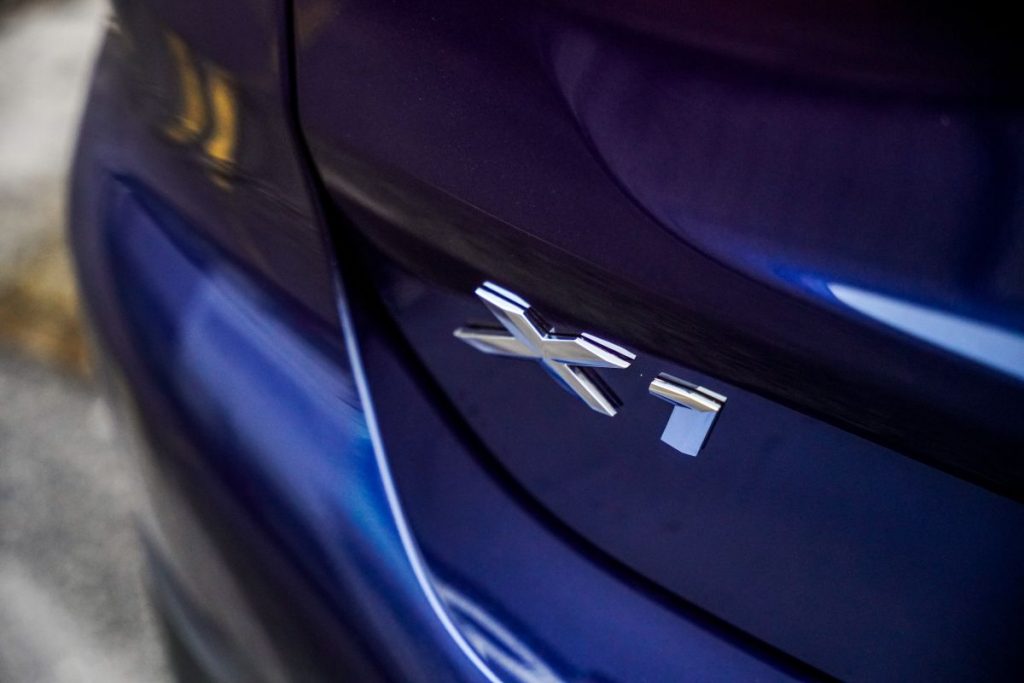 Going through all the specs though, there is one thing that is apparent for both cars, and that is you're getting exactly what you're paying for. Make of it what you will in either case, but it is clear to see that the spec of these cars here do go some way to explaining the rationale behind the price tag on either car.