Reviews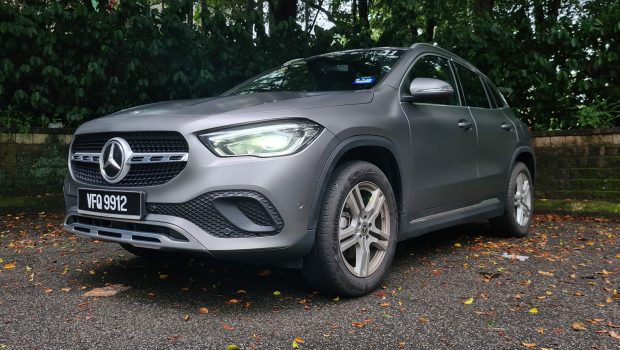 Published on September 1st, 2021 | by Joshua Chin
0
First Drive Impressions: Mercedes-Benz GLA 200
Why this base-spec Mercedes-Benz GLA may actually be the better buy than its more premium counterpart. 
Typically when out shopping for a car, the general advice is to go for the highest spec one could afford. 
In a few niche cases however, the base spec car may actually be the better buy. Such as with the case with the new GLA 200 Progressive Line, as tested here.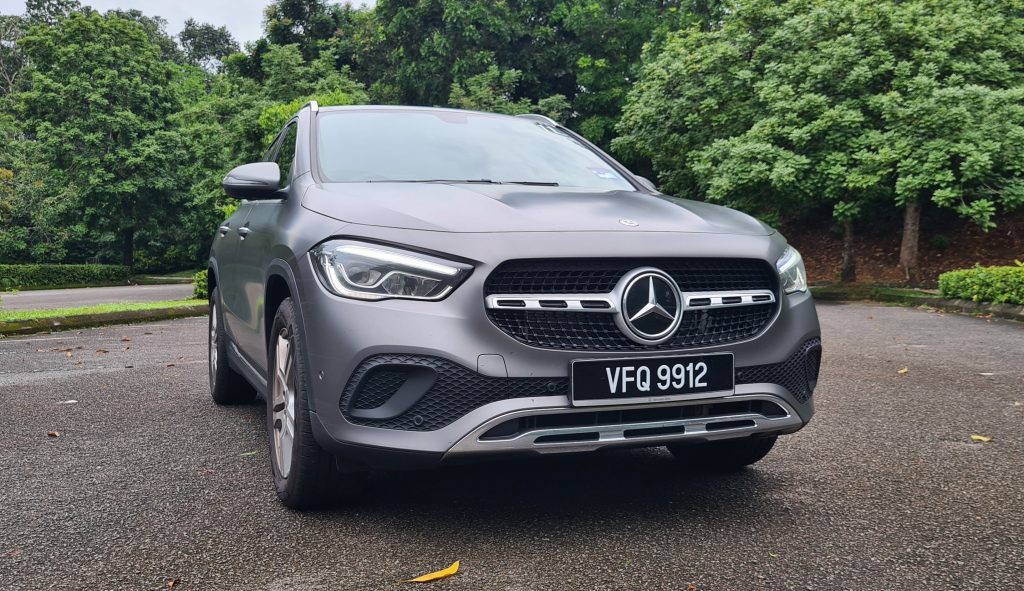 Why so, you may ask? Well it is simply because this baby Benz crossover just makes so much more sense in this trim level for the urban commuter it was envisioned to be in the first place, as opposed to the sportier and costlier GLA 250 AMG Line that is also currently available.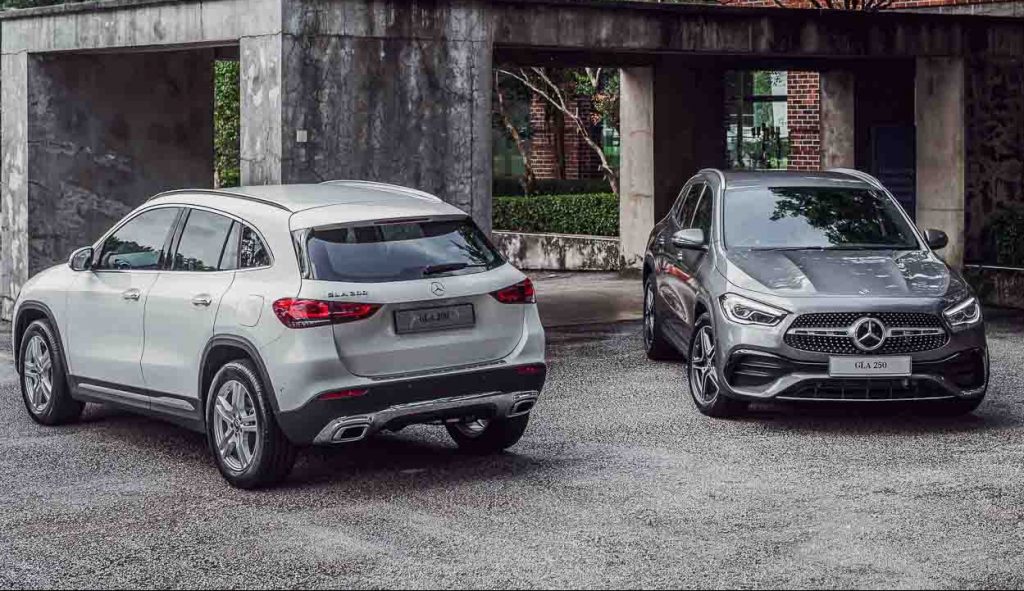 In fact, it is possible to make the argument that what the lower spec car lacks over its better optioned counterpart actually works in its favour. An argument for which I shall attempt to make down below.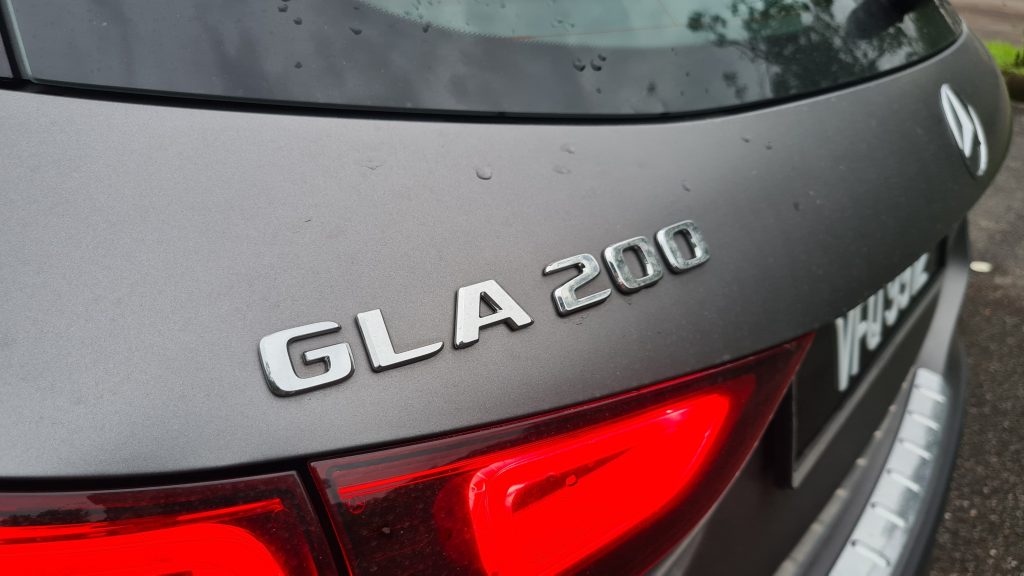 Interior
Starting first within the cabin of the GLA, this lower spec 200 certainly loses out on the shiny and sporty trinkets added to the AMG Line 250 variant. Having to go without such things as additional aluminium finishes, red contrast stitching and the trick interior ambient lighting with 64 different colours to choose from. 
That said however, the loss of the AMG interior accessories does rather work in its favour for daily driving, as this cheaper GLA comes instead with normal seats and a normal round leather-wrapped steering wheel. Both of which are infinitely more comfortable to sit on and to twirl around on a day-to-day basis, in comparison to the harder sports seats and flat-bottomed wheel found on the 250.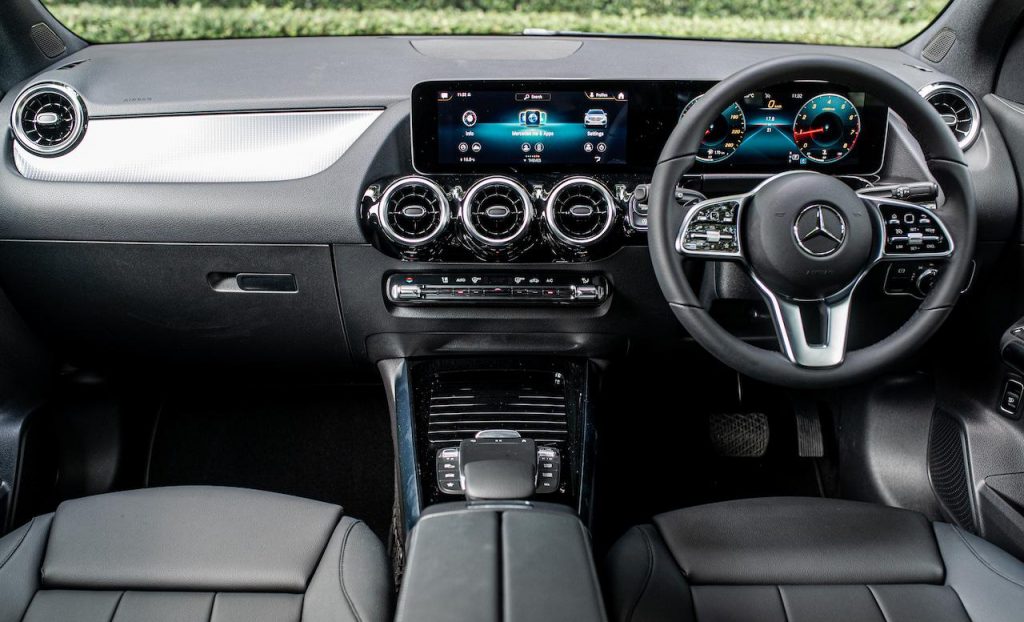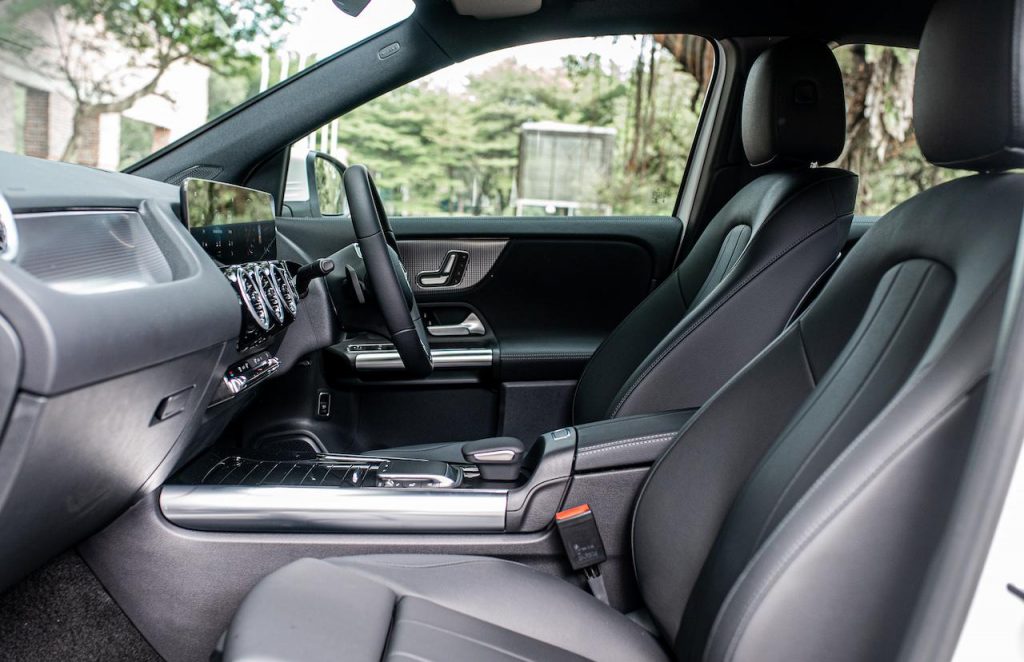 Besides, most of the kit and gizmos featured on the more premium variant are still there on the cheaper GLA 200. The twin MBUX 10.25-inch digital instrument cluster and central infotainment touchscreen (with Android Auto and Apple CarPlay integration) for instance is still present on this more affordable trim level, as are other niceties too like keyless-go, dual-zone automatic climate control, automatic headlights and wipers, velour floor mats and a hands-free tailgate.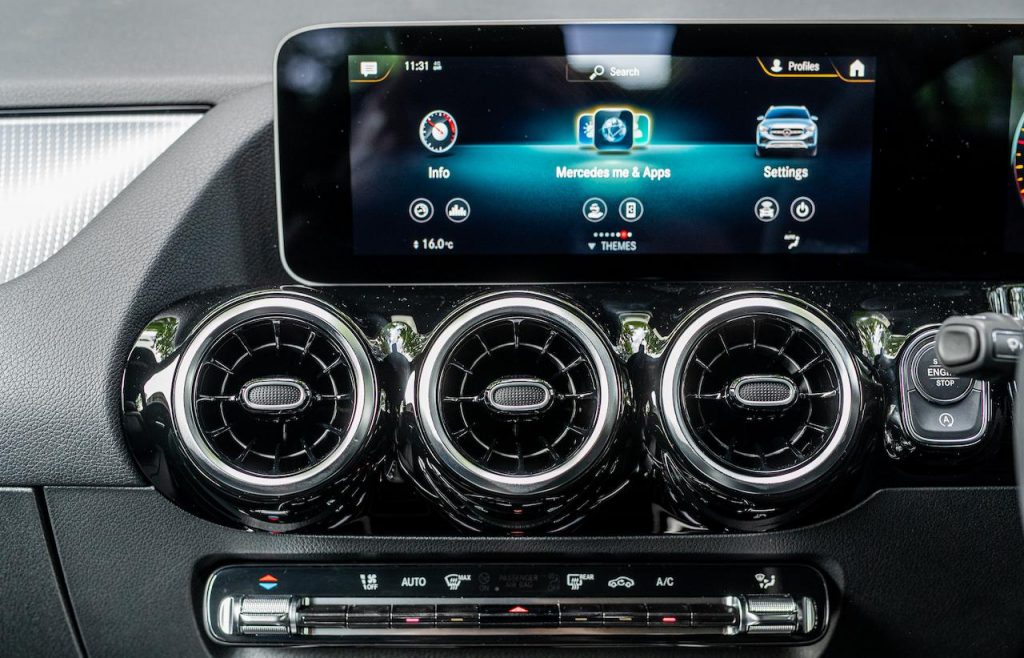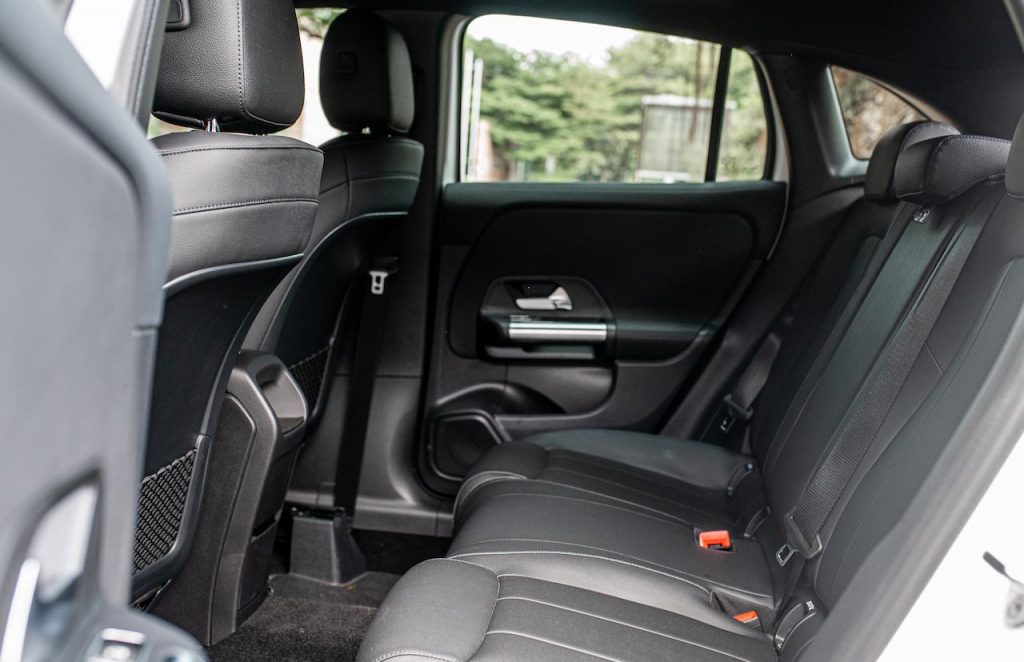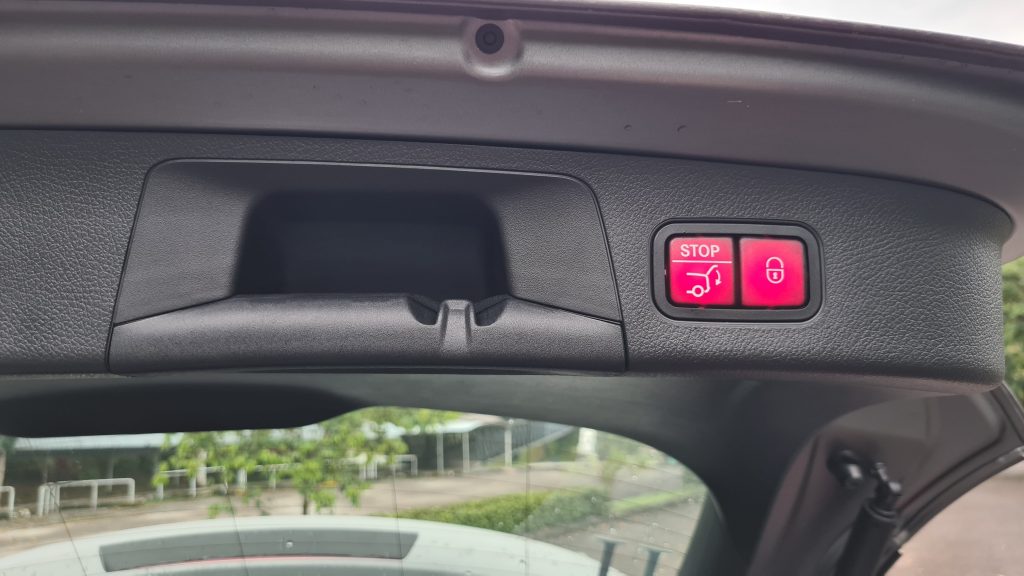 Missing however on the GLA 200 is blind spot monitoring system, which is standard on the 250. Though it is worth noting that adaptive cruise control and a 360º surround view camera are not available on neither variant, but at least Autonomous Emergency Braking (AEB) and 7 airbags (including one for the driver's knee) are included as standard in both trim levels.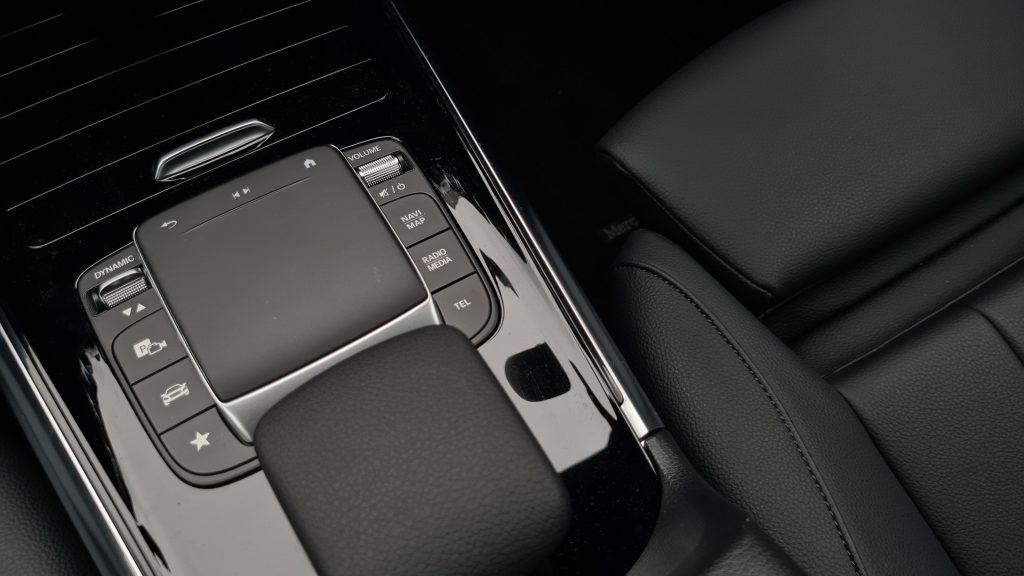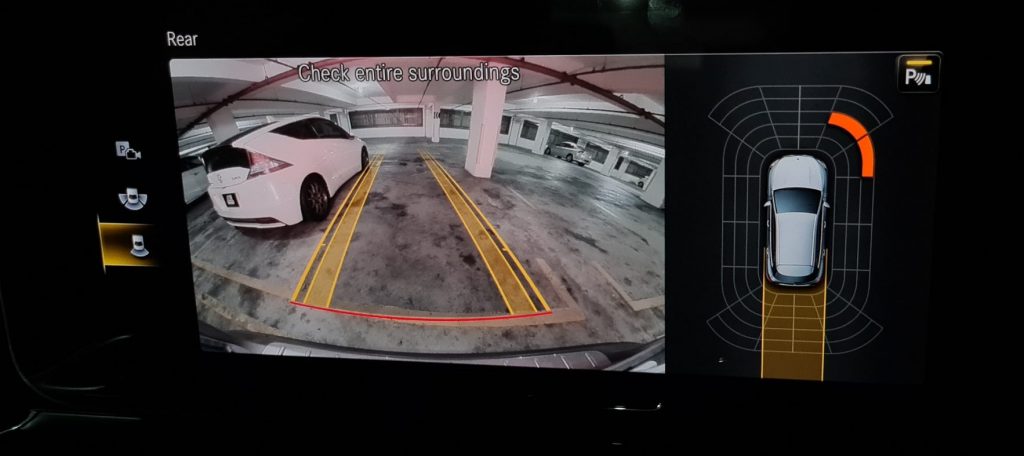 Exterior
Now moving on outside and discussing its exterior, there is actually a similar narrative as to what has been previously discussed within this Mercedes-Benz compact crossover. That is because while the cheaper option may lack the more aggressive look brought along by the AMG Line Exterior pack of the GLA 250, the GLA 200 nevertheless makes up for it other areas that are actually perhaps more of interest to buyers of this kind of car.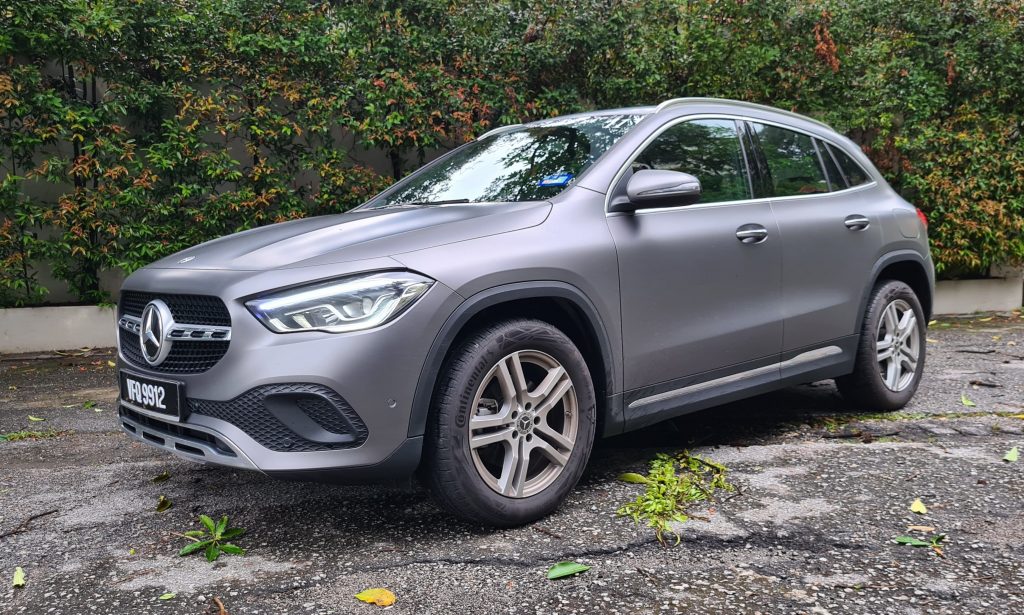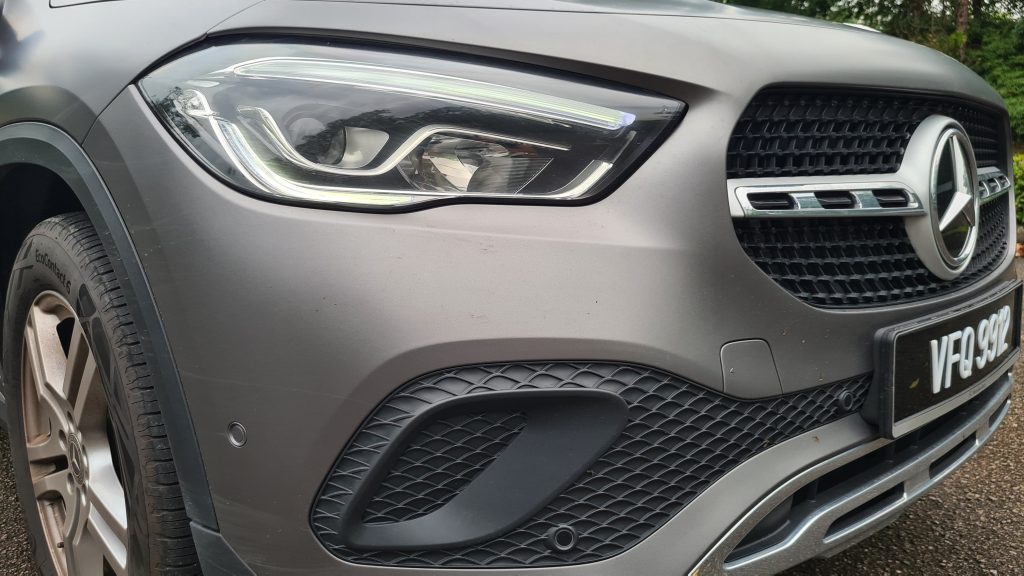 One such area of interest on the outside which might sway the buyer over to this cheaper variant is the fact that the 200 actually offers a slight height advantage over its 250 counterpart. Being on normal suspension as opposed to the lowered sports setup that drops the ride height by 10 mm on the sportier trim level, this therefore means that urban dwellers will have an ever slightly more commanding view of the mean city streets ahead when piloting their GLA.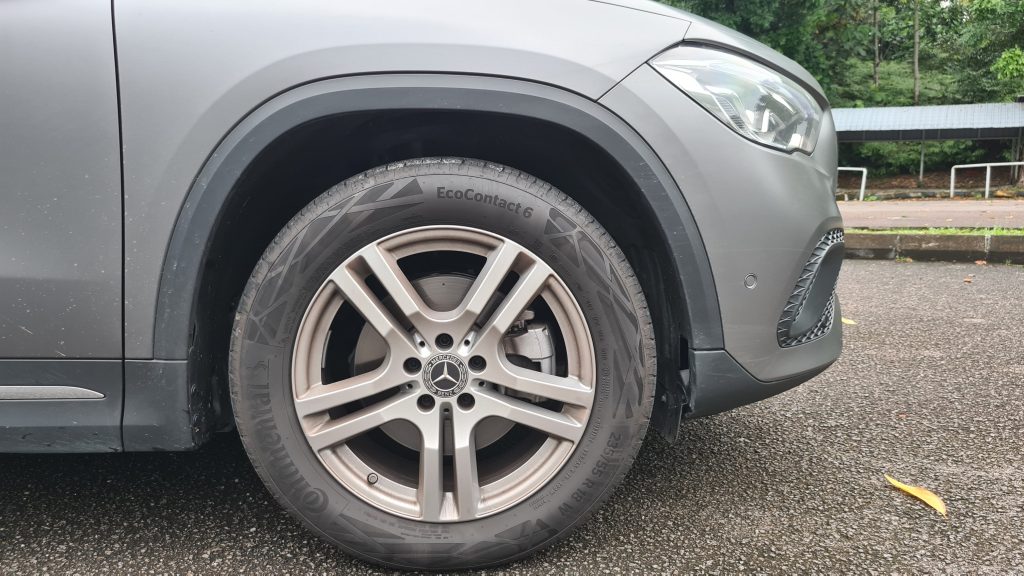 Moreover, rolling on smaller 18-inch wheels with fatter tyres in contrast to larger 19-inch wheels with thinner tyres, the GLA 200 should also offer more comfortable ride when it comes to tackling the rough city streets where this compact crossover will presumably spend most of its time on. And just speaking more about this particular car tested here for the moment, its matte grey paint job really does pull its weight to bring out the tough urban aesthetic that is hidden beneath this curvy crossover.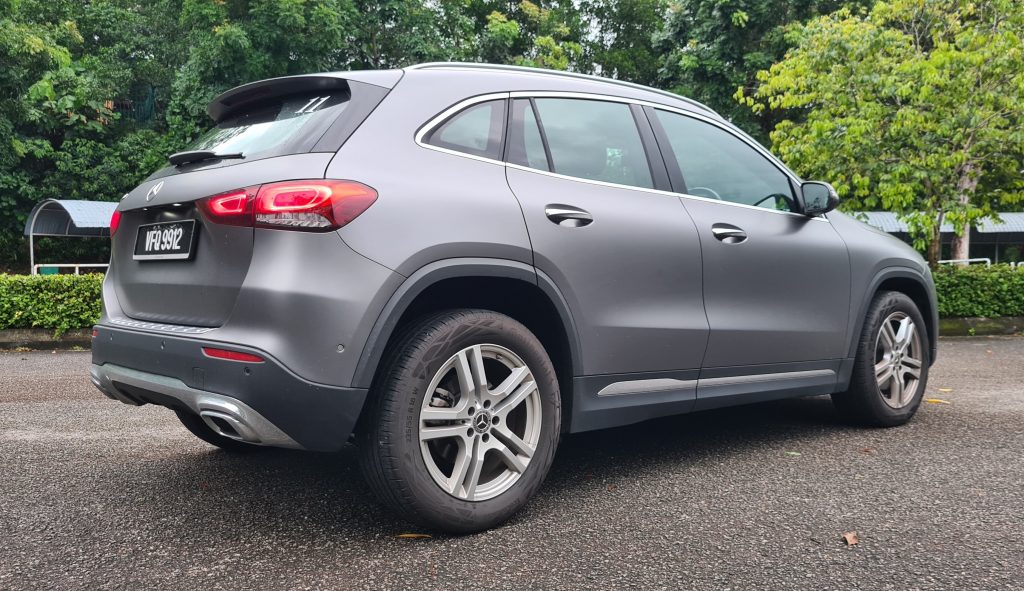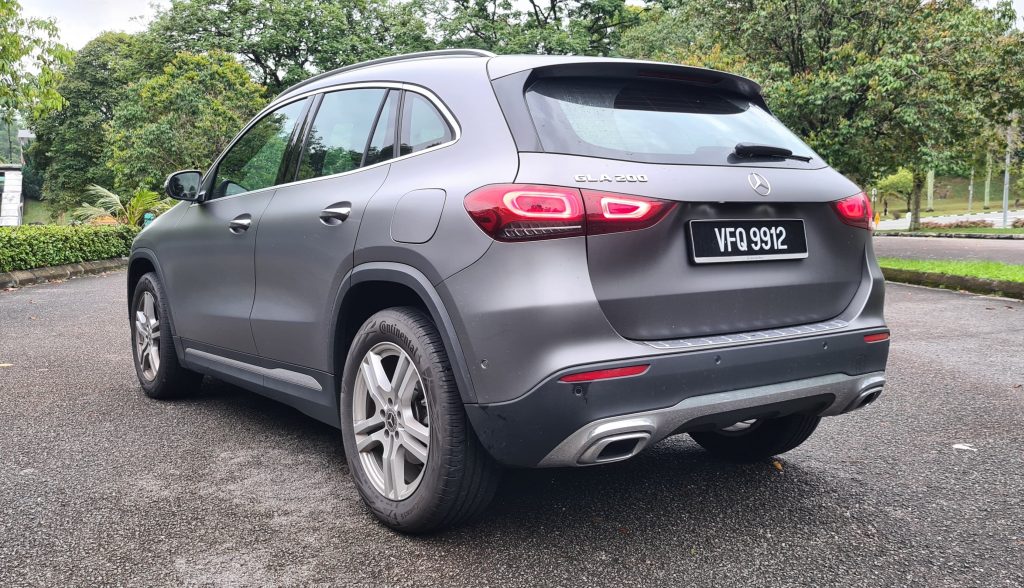 Powertrain
As for what lies under the hood of the GLA, there may well be a point to be made that its smaller 1.3 litre engine in the 200 could sway buyers to switch to the 2.0-litre GLA 250 instead. Though in my opinion at least, the smaller engine really shouldn't be the an incentive for buyers to fork out more money just yet.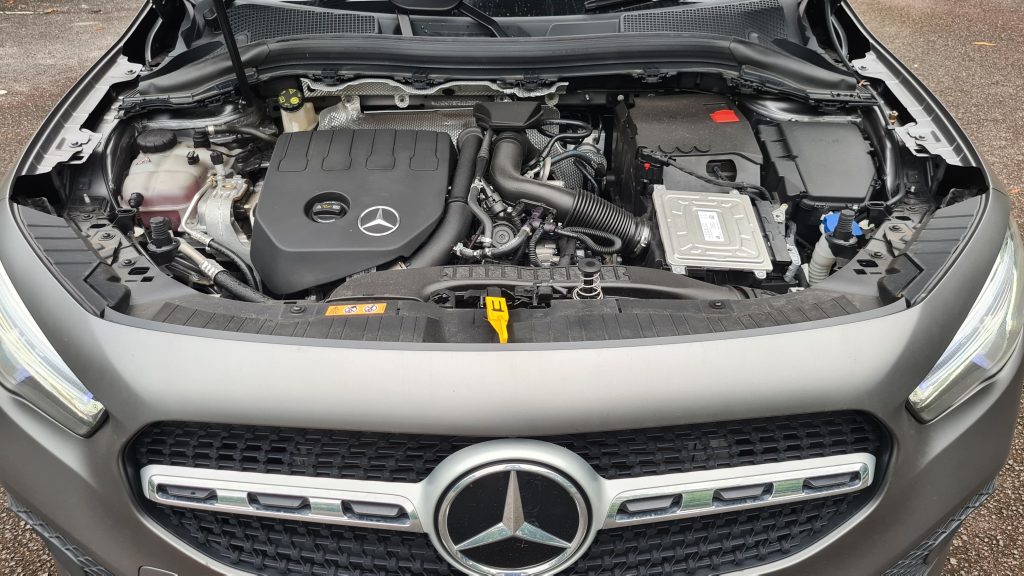 Sure, this Renault-derived four-pot that develops only 163 hp and 250 Nm of torque in the 200 is nowhere near as powerful on paper as the 224 hp and 350 Nm as churned out by the Mercedes-developed engine in the 250, with a century sprint time of 8.7 seconds in comparison to 6.9 seconds being plain evidence to that. The 200 also loses a gear ratio over its 250 counterpart too, coming with 7 forward speeds in its dual-clutch transmission as opposed to 8. 
Having driven it on the road however, there wasn't actually a time when I felt I needed the extra grunt, as the GLA 200 had easily more than enough pep to easily negotiate city traffic. On the interstate highways too, this smaller four-pot still easily managed to haul this compact crossover (with remarkable refinement) to speeds that are (well) above what is legally allowed.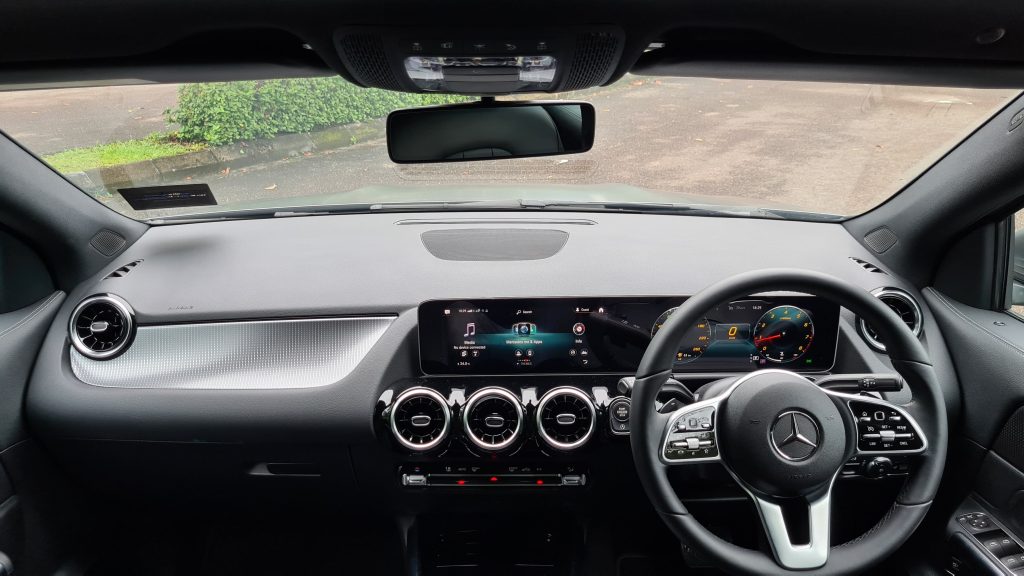 It is also worth reiterating that smaller displacement 1.3 litre naturally saves you fair chunk of change when it comes to buying the annual road tax as well as at the pumps. Though with the turbo spooling up constantly to offer that peppy driving sensation, the savings in fuel costs over the larger capacity engine are perhaps marginal at best, unless you drive like a saint of course.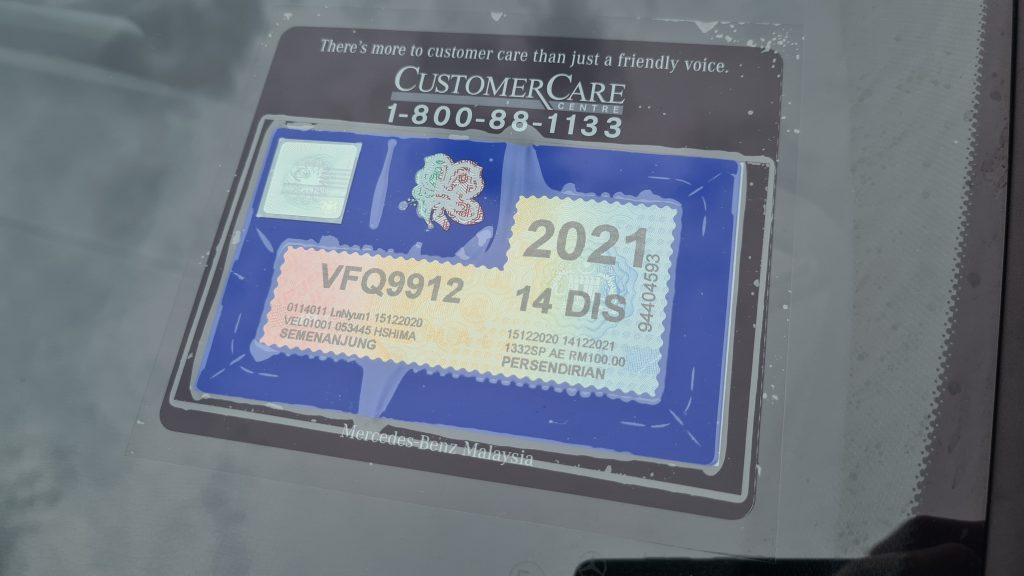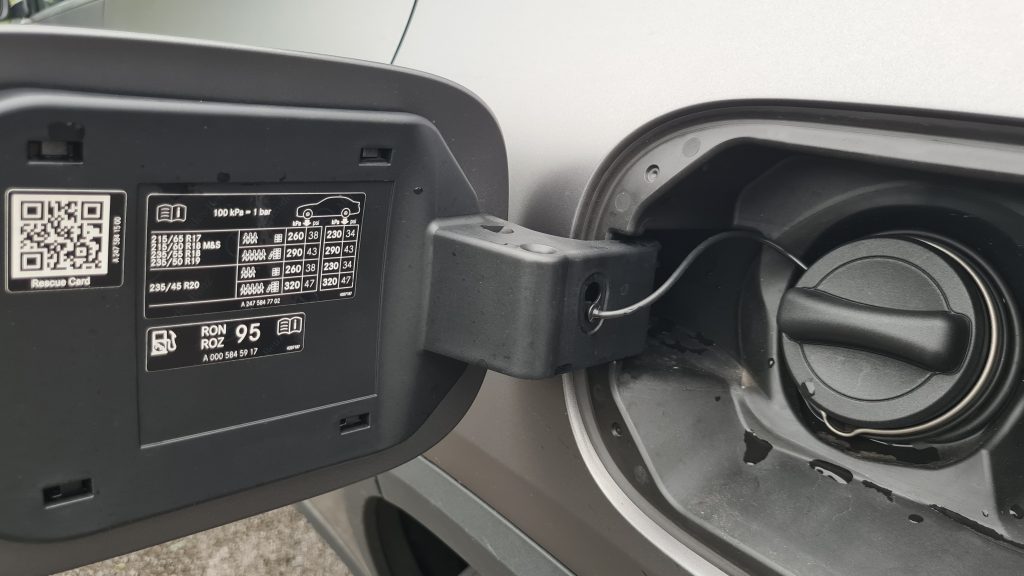 Conclusion
So seeing as the cheaper alternative would save you a good chunk of change upon first purchasing it and running it, and all the while being a more comfortable and usable daily driver with really no performance deficit in the real world, it should therefore be a no brainer to go for the GLA 200 over its costlier, sportier 250 alternative.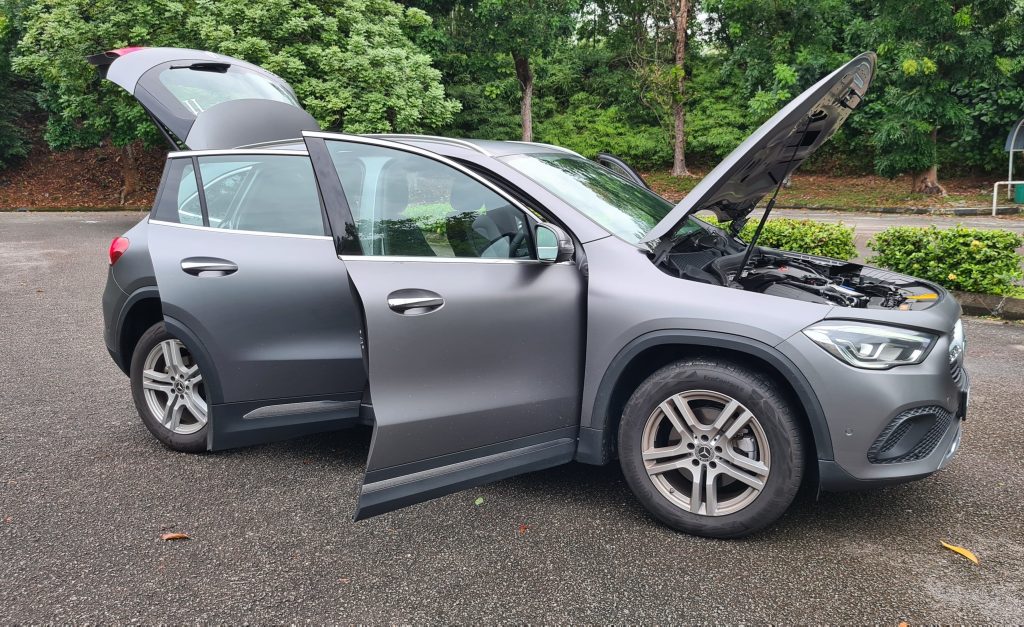 The only foreseeable issue here with the GLA 200 would perhaps be the image associated with buying a base-spec Benz. Now if only Mercedes Malaysia would introduce a 'Luxury' Line variant of the GLA… 
Seeing however that the top-tier three-pointed star these days are all dominated by sporty trim levels, at least locally anyway, I for one won't be hold my breath waiting for such a variant to arrive, by any official means at least.  
Odds and Ends
The electric tailgate opens very wide, which makes it very easy to load things into the back. Closing it however may be an issue to the vertically-challenged, as the button to close the tailgate ends up to be rather far up.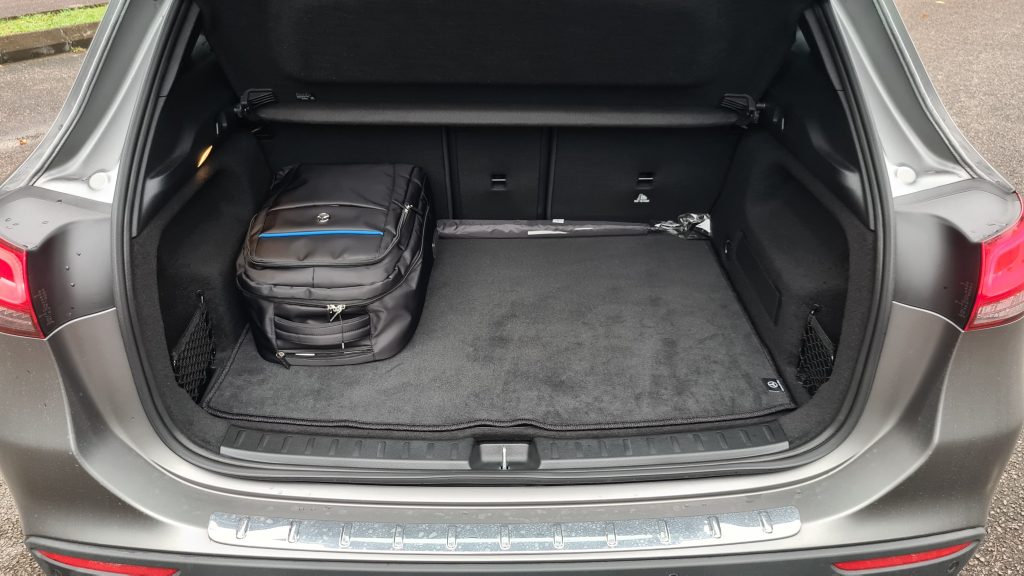 Amazingly deep door pockets are a plus on the GLA's practicality, though that is soon taken away

 

with the lack of rear seat armrests.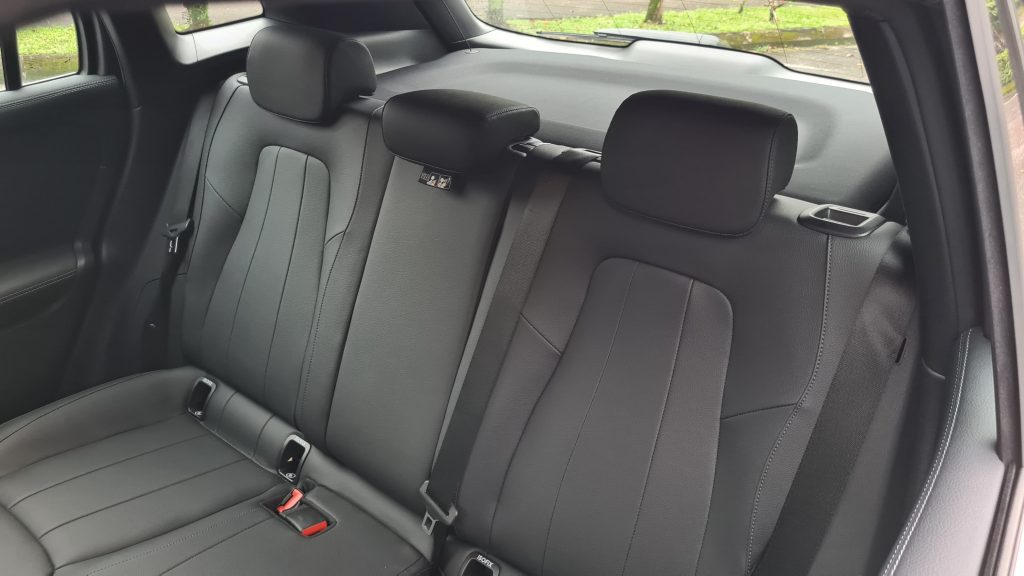 Despite being a premium car, there is rather clear evidence of cost-cutting in action within the GLA. One such case is the cheapness of the glovebox latch, though the sharp seat back plastics are worthy of a mention too.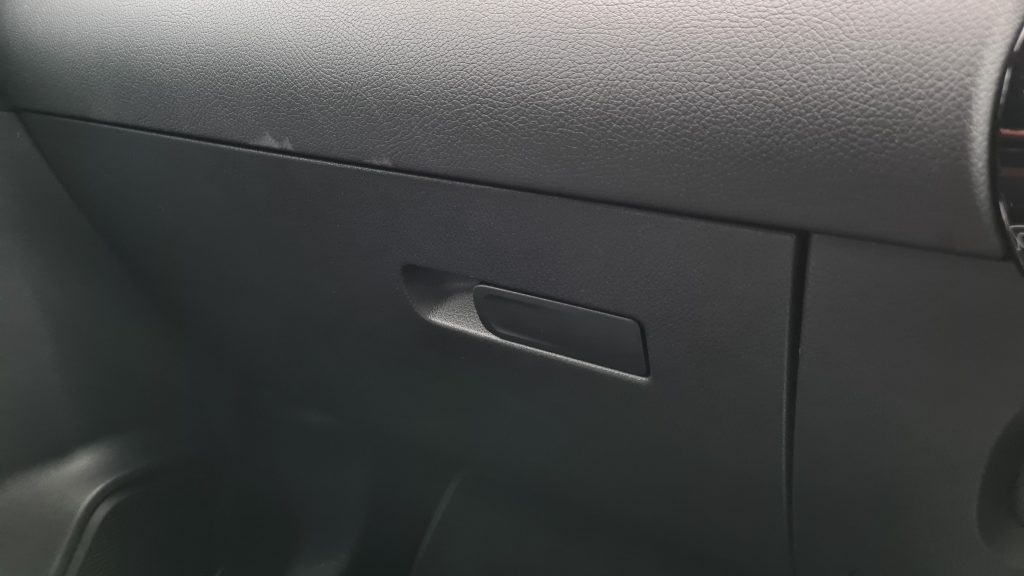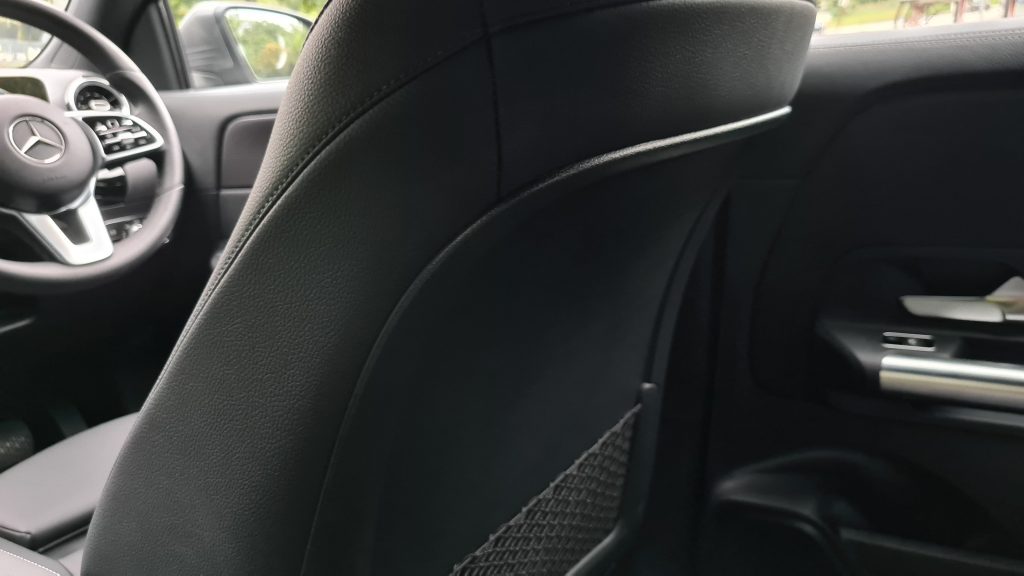 Rather unexpectedly for a car made in Germany too, there are a few areas with questionable fit and finish. The steering wheel stitching on this test car for instance was a few good tugs away from coming off, and the speaker cover also had a wavy finish to it that looked like it had warped in the Malaysian heat.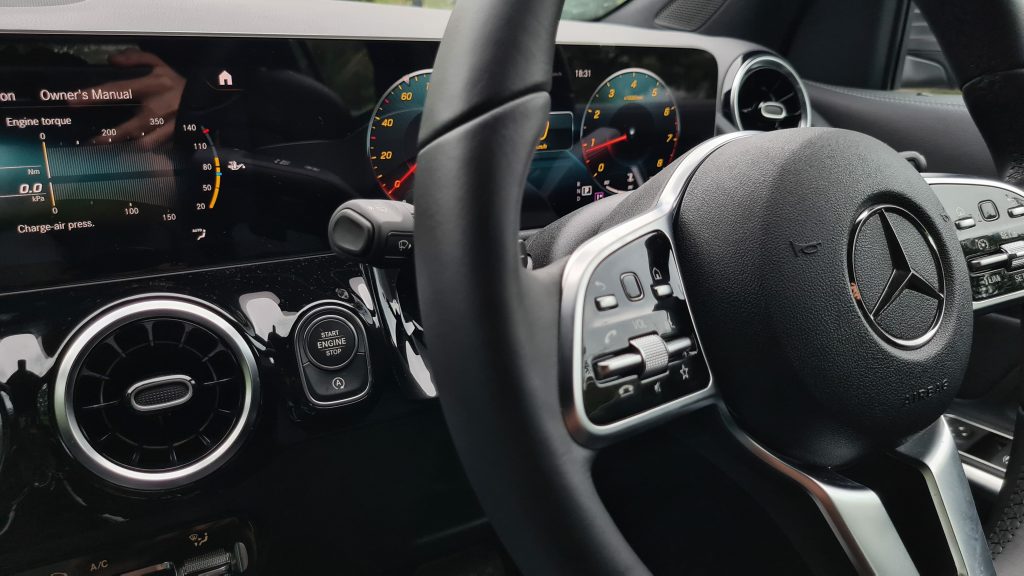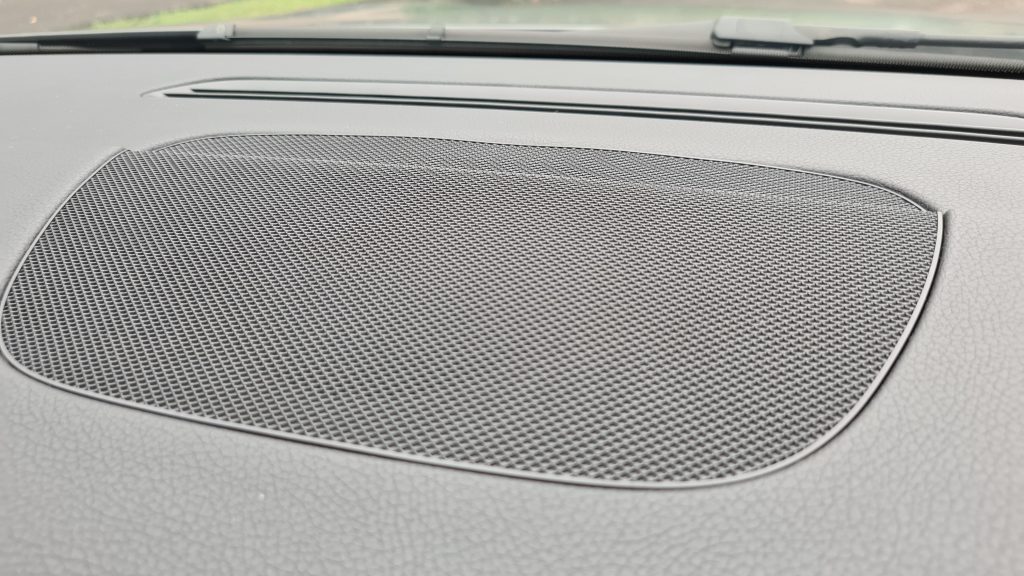 Mercedes-Benz GLA 200 Progressive Line Technical Specifications
Engine: 16-valve turbocharged 4-cylinder petrol
Displacement: 1,332 cc
Transmission:  7G-DCT dual-clutch transmission
Max Power: 163 hp @ 5,500 rpm
Max Torque: 250 Nm @ 1,620 – 4,000 rpm
0-100 km/h: 8.7 seconds
Top Speed: 210 km/h
Price: RM 244,199.82