Used cars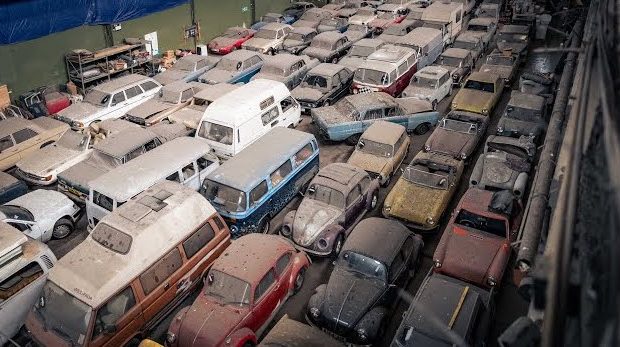 Published on September 1st, 2021 | by Joshua Chin
0
Massive London Barn Find Sees 174 Cars Go Up For Auction
This dusty private collection in London features cars that range from Minis to Mercedes. 
Whenever barn finds are in the news, it is typically about some lucky fellow finding a dilapidated example of a multi-million dollar exotic that lain forgotten for many many years.  There are however rarer instances in which a barn find has been thrusted into the popular spotlight not because of the quality of that one uber-exclusive classic that was discovered, but instead more due to the sheer quantity of cars that have been unearthed. 
And that is exactly what has happened recently, as a nondescript warehouse in North London has since been publicly revealed to be hiding within it a staggeringly massive private collection of 174 cars. Best of all too, all the 174 cars that has been slowly gathering dust is currently up for auction.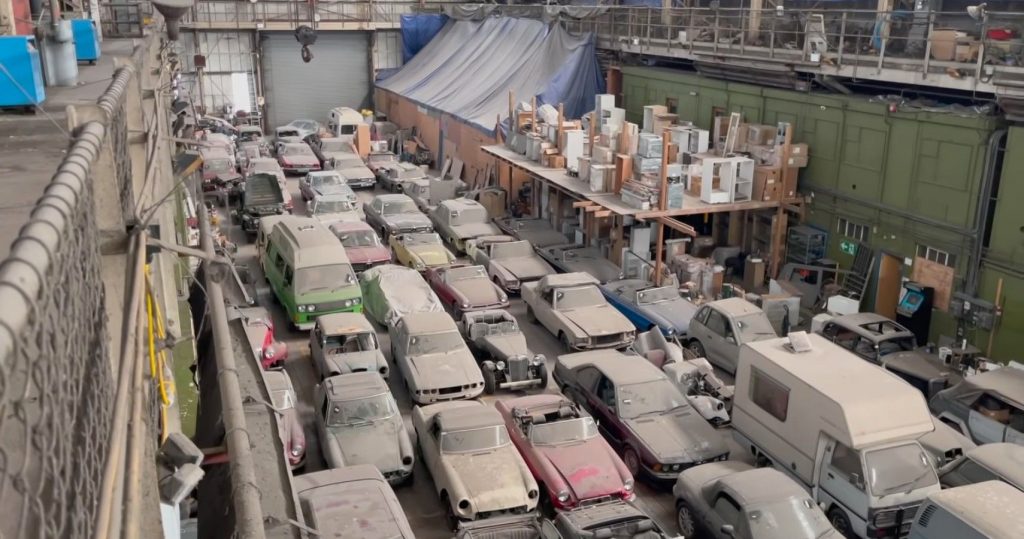 Now to those wish just get a glimpse of what exactly will be going under the hammer, there is a rather excellent YouTube video by The TFJJ down below who has done a quick tour of this vast collection. There is also an eBay listing linked here, for those who wish to peruse the full inventory (and their guide prices) that is coming up for auction in more detail.  
Just as a quick run-through of the gems in this dusty collection though for the few who perhaps didn't click on either the video or the link, the currently highest priced lot in the collection is an MGA that is expected to go for £25,000 (RM 143,000). The other higher prized classic cars available meanwhile includes a rather tasty BMW 635 CSI and Porsche 964 911 cabriolet, a fair few Volkswagen Transporter vans, as well as over a dozen Mercedes-Benz R107 SLs amid the wider sea of vintage three-pointed star models. 
It is not just cars from the past that have been hidden away in this warehouse too, as there are also some more modern motors in the mix as well. In fact, what is going up for auction spans the entire eclectic gamete from the likes of a wedge-shaped Nissan 300ZX and Daihatsu Copen, to a Piaggio Porter and even a Reva G-Wiz.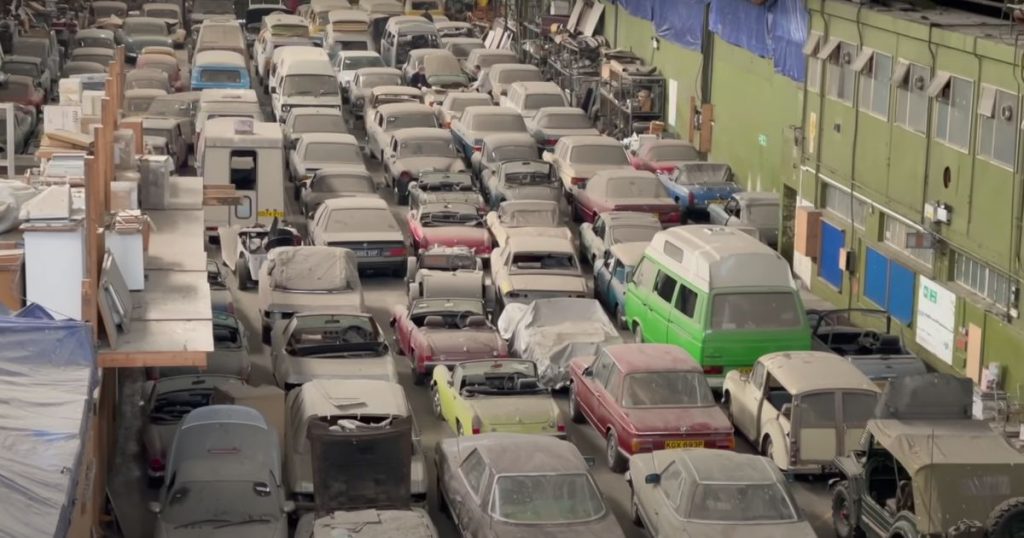 As for the conditions of these cars on the other hand, their dry storage in this warehouse fortunately prevented the typically miserable British weather in doing a number on them thus far. It has also been claimed that all these cars are apparently able to run on their own power, with the aforementioned video above showing at least some of these motors cranking to life after its long hibernation too. 
Judging by the thick layer of grime coating each and every vehicle in this massive warehouse though, these 'ran when parked' barn finds might perhaps be needing a little bit more TLC before being legally able to be driven on public roads again. With a fair few cars shown to be missing more than its fair share of parts also, it is perhaps not too drastic to say that a full restoration is perhaps in order for at least some of the lots that will be going under the hammer.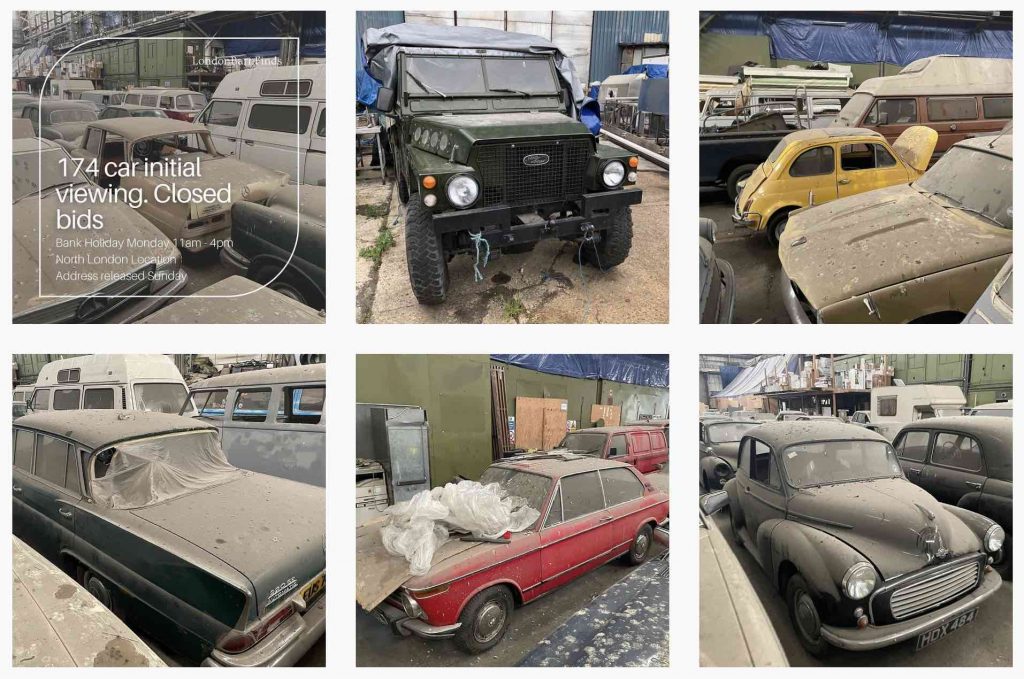 And in speaking about going under the hammer, the details of the auction process itself is somewhat intriguingly shrouded in mystery for the time being. That is because rather than a physical auction house or one of the many online auction services being used to find new custodians for these cars, the party in charge of this whole show, London Barn Finds, has asked prospective buyers to instead submit 'sealed bids' for their interested cars following a viewing day that occurred on Monday. So there really isn't all that much details out there then in regards to the bidding process, or even the timeline of the auction in general. 
Those though who do fancy rolling up their sleeves and tackling one of these barn-find projects should therefore be keeping an eye on the London Barn Finds Instagram page for further details as to what is going on, not to mention too having a better look as to what exactly has been hidden away in this massive warehouse.