Automotive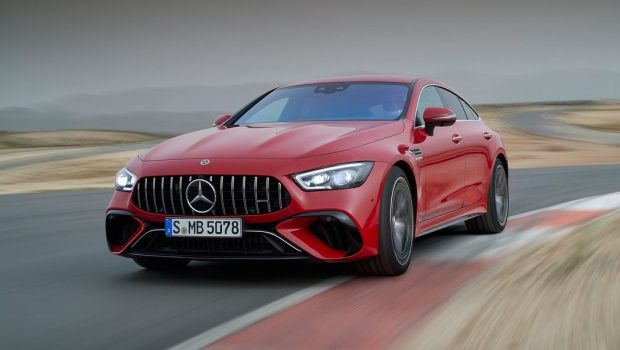 Published on September 2nd, 2021 | by Joshua Chin
0
Mercedes-AMG GT 63 S E Performance Is A 831 hp PHEV
This first-ever PHEV AMG is incidentally the most powerful production car to come out of Afflerbach. 
While it is already pretty confirmed that the increasingly stringent emissions regulations has meant that AMG cars moving forward will be electrified in some form or another, the people at Afflerbach however don't seem to be ready and willing to give up their V8s just yet. Such is evidenced with the launch of the new PHEV Mercedes-AMG GT 63 S E Performance, that pairs a two-speed rear axle electric motor to its 4.0-litre twin turbocharged eight-cylinder up front.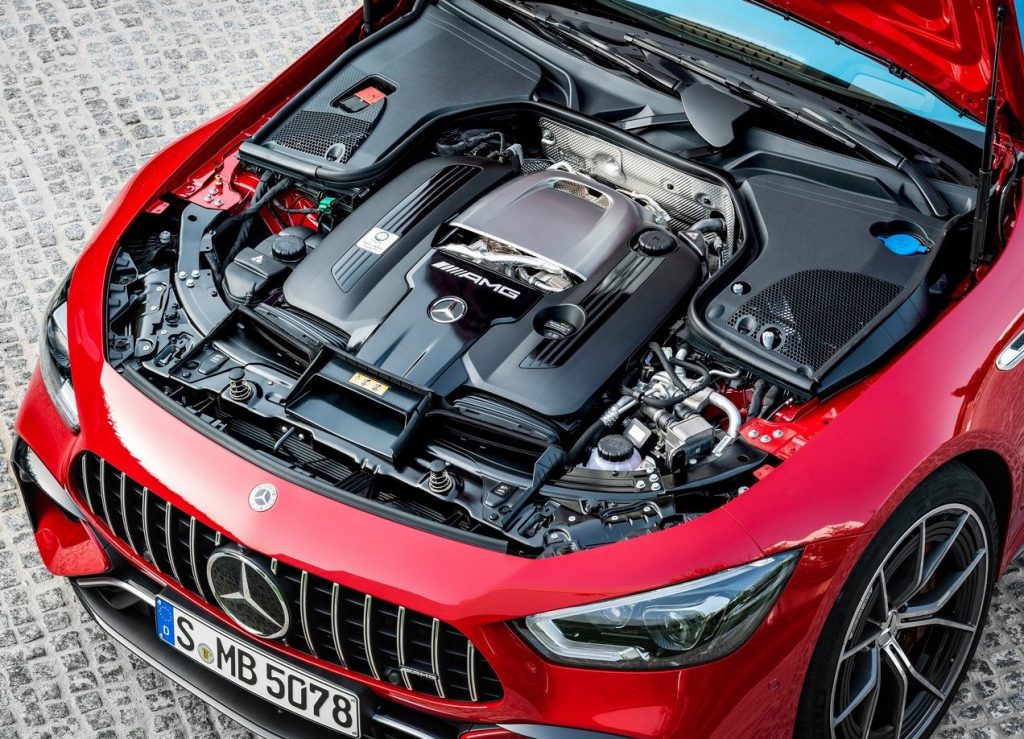 The first hybrid to ever feature the AMG badge tacked onto it, this PHEV V8 powertrain package which comes hooked to a F1-inspired battery pack (which weighs just 89 kg) should come as no surprise to anyone that it pack more than its fair share of punch. In fact, with a combined output of 831 hp and 1,400 Nm of torque, the GT 63 S E Performance is currently the most powerful production car in the three-pointed star's current lineup.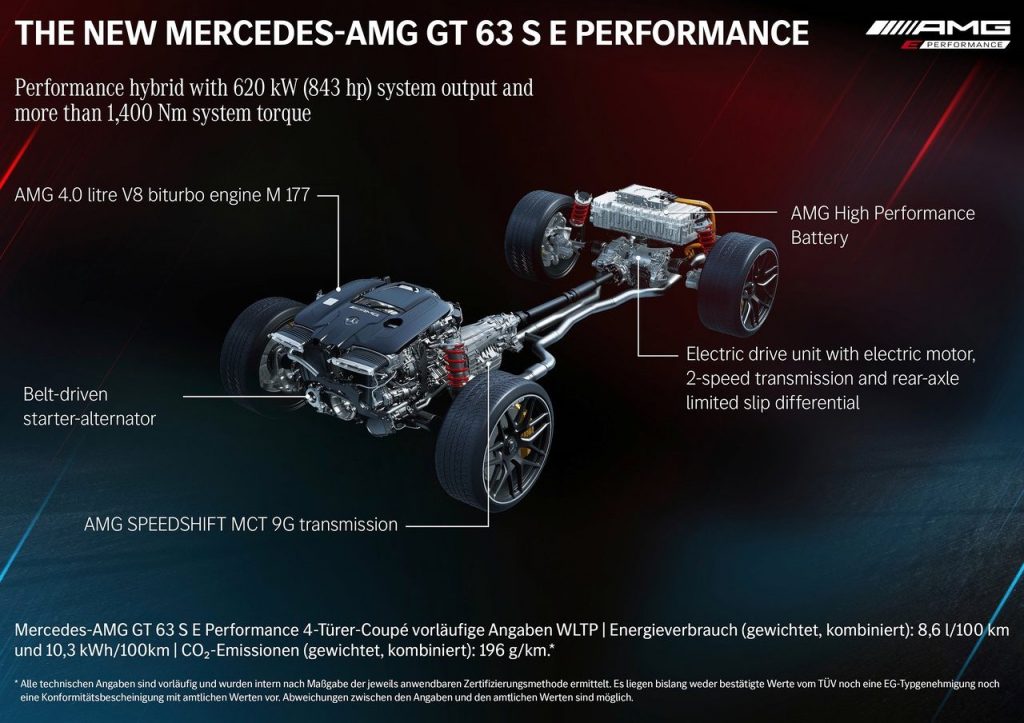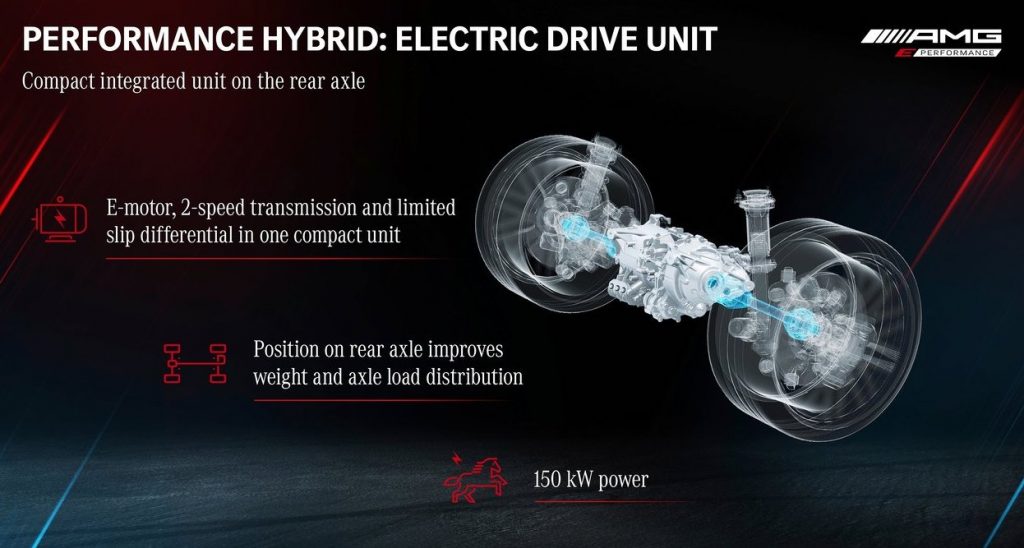 Rather unsurprisingly too, all this punch has thus translated to some equally mind-blowing performance stats. The century sprint time for this all-wheel drive AMG for instance clocks in at just 2.9 seconds, while its V-Max has been claimed to stand at a more-than-adequate 315 km/h (196 mph).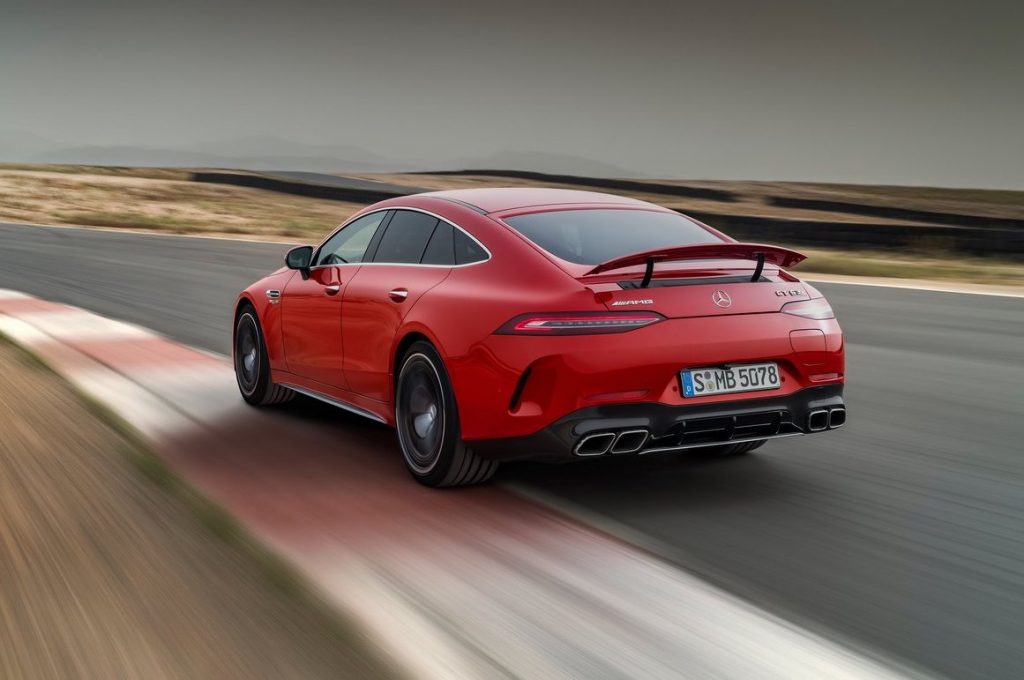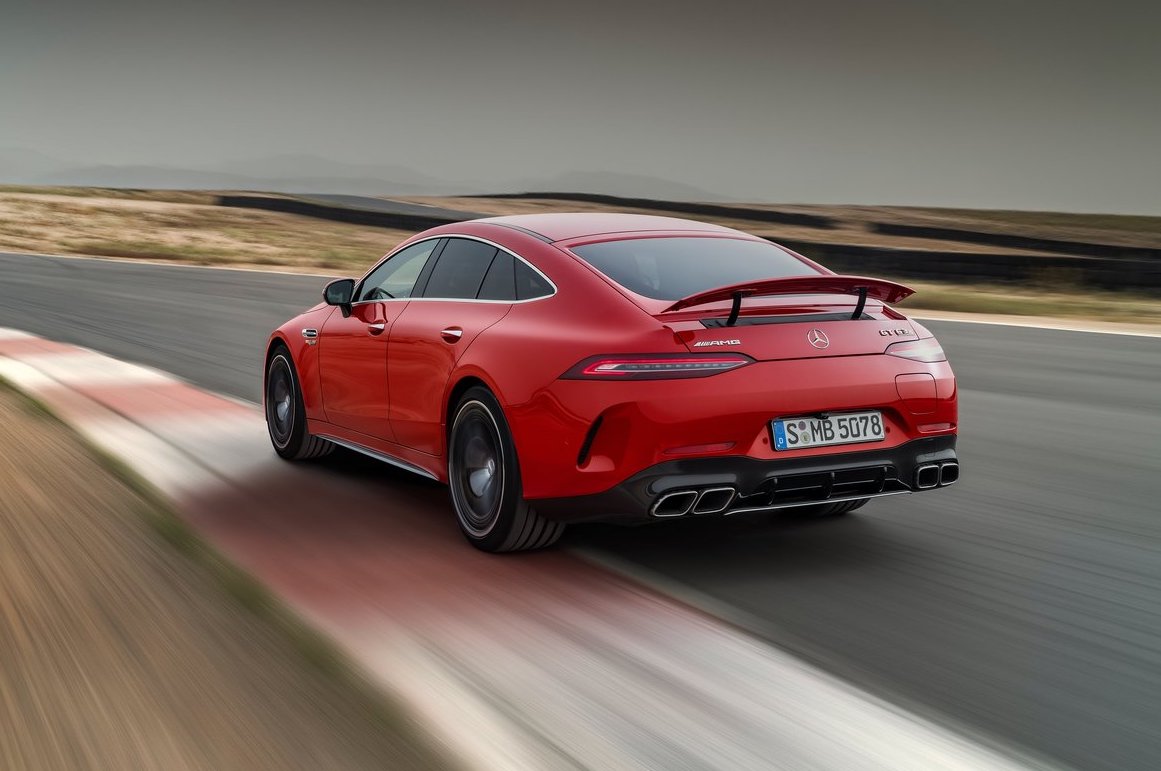 With it being the eco-friendly electrified offering however, this PHEV AMG is claimed to also return a pretty frugal 8.6 l/100 km under more sensible driving conditions. Despite utilising a high-tech coolant with non-conductive liquid for its battery pack though that flows around all 560 cells and cools them individually, its comparatively compact capacity (of only 6.1 kWh) nevertheless means that all-electric driving (of up to 130 km/h) with this three-pointed star could be sustained for just 12 km on a full charge.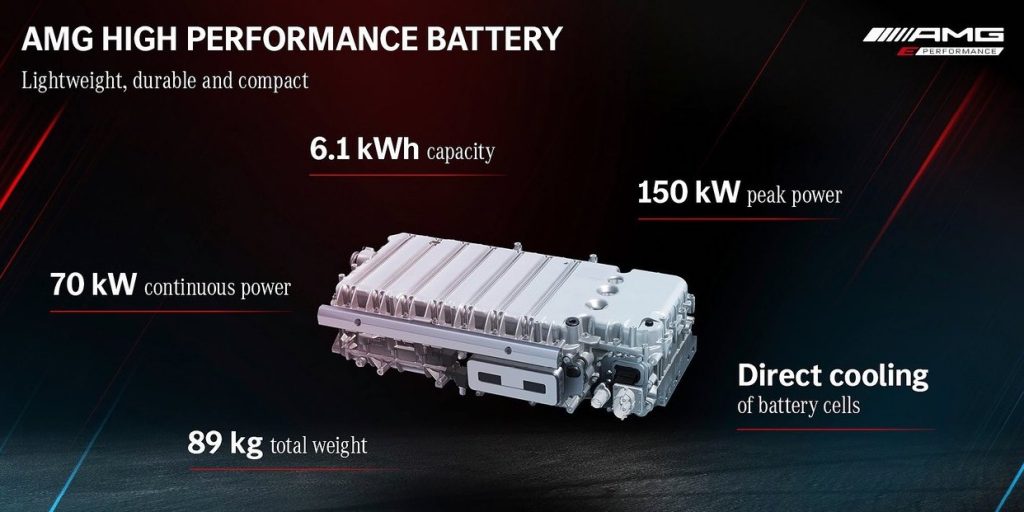 And in continuing on the topic of all-electric running, 'Electric' is just one of 7 driving modes available on the AMG Dynamic Drive Select driving modes available, with 6 others being Comfort, Sport, Sport+, Race, Slippery, and Individual. Those who love to fiddle around with settings too will be glad to hear that the GT 63 S E Performance comes with a four-stage regenerative braking system that enables one pedal driving on its highest configuration, as well as a standard-fit AMG Ride Control Plus adjustable and adaptive air suspension system, which now apparently features an increased spread between sportiness and comfort setups.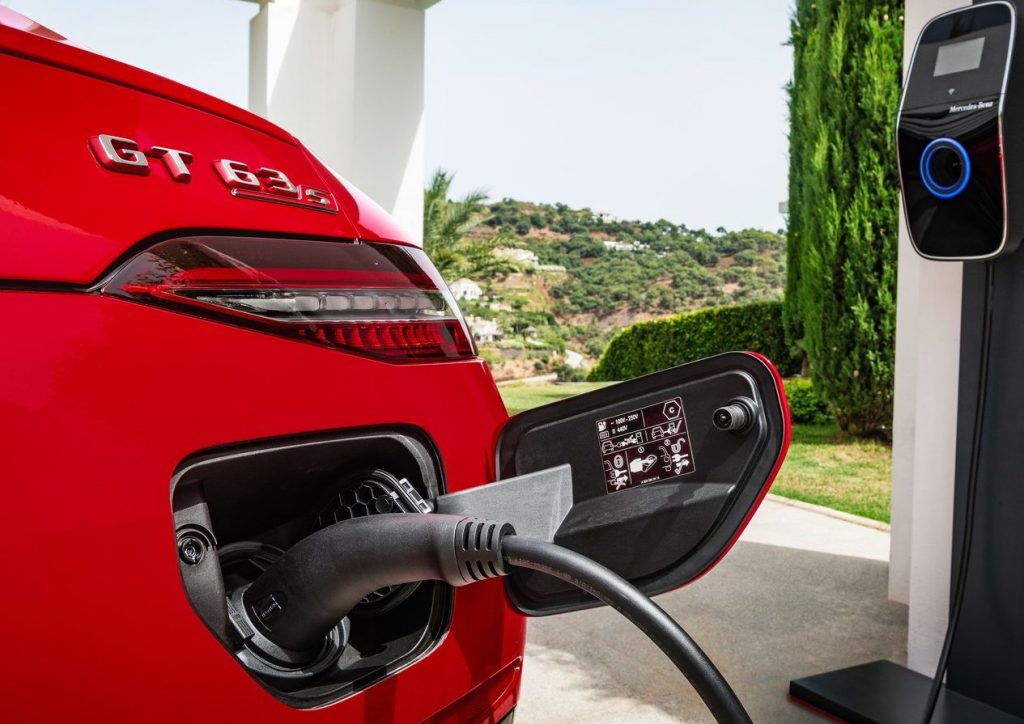 Now in terms of aesthetic alterations performed on this PHEV AMG meanwhile, the E Performance badges and the charging port on the rear bumper is probably the easiest way to tell it apart from the traditional V8-only GT 63 S from the outside. Mercedes-Benz however have also actually subtly altered the front and rear fascias for a slightly sleeker silhouette, as well as introduced two new 20- and 21-inch alloy wheel designs for this eco-friendly variant, with standard carbon ceramic brakes hiding behind them.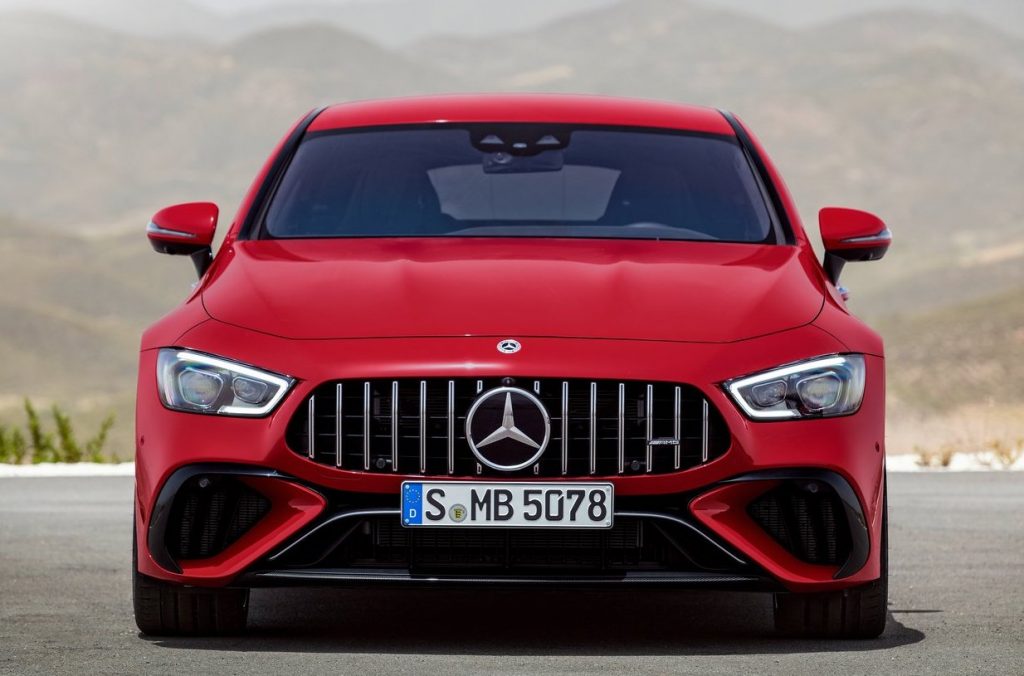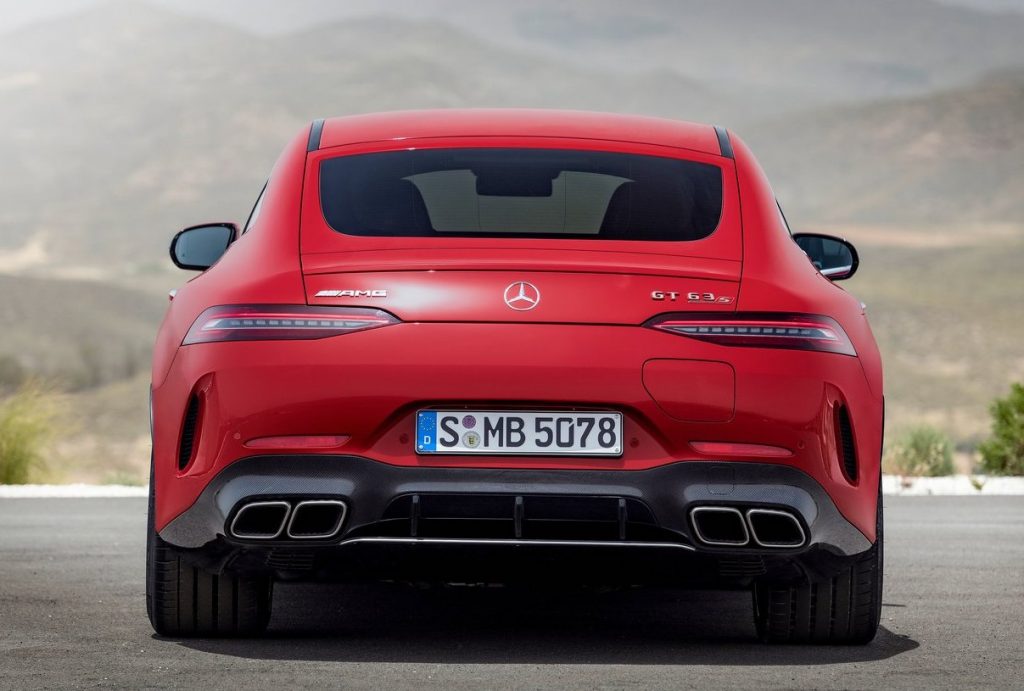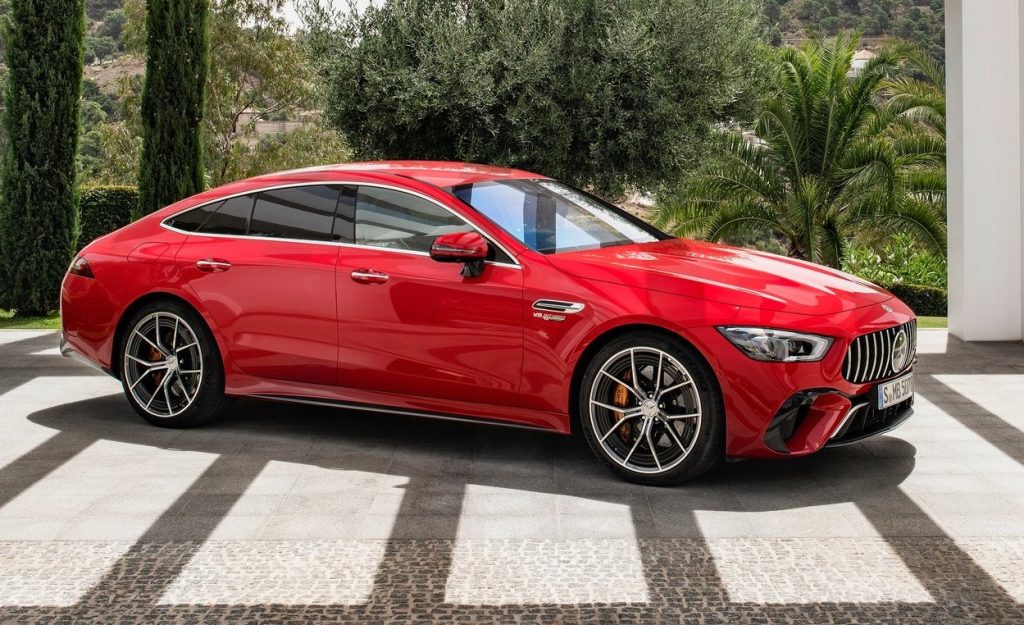 Moving on inside on the other hand, this electrified AMG is primarily differentiated from its exclusively fuel-burning sibling by way of hybrid-specific displays on its twin-screen infotainment system. Rear passengers will also be able to receive information on the energy flow as well as the power and torque of the electric motor too, if the option for the rear seat multimedia display is ticked that is.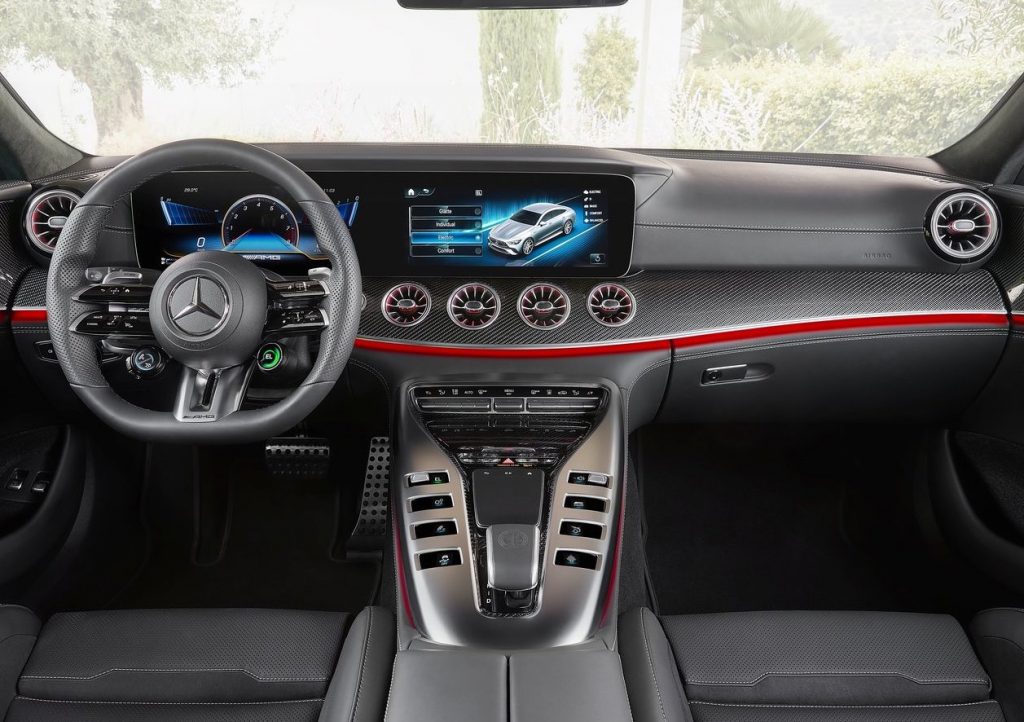 The Mercedes-AMG GT 63 S E Performance is set to officially debut next week at the IAA Show in Munich, before going on sale in Europe and North America sometime later this year. Prices on this electrified four-door unfortunately are still not public knowledge yet, but it is not entirely unreasonable to expect it in being at least somewhat close to the $200,000 (RM 830,000) mark.