Cars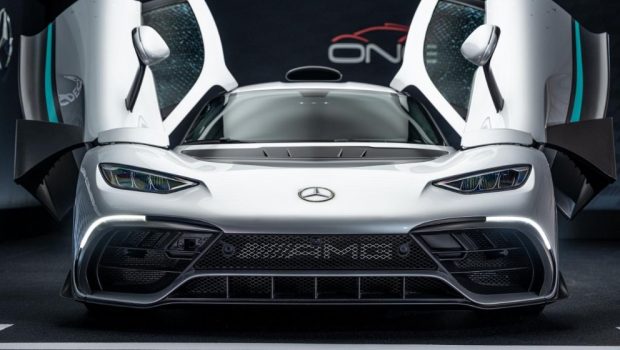 Published on June 2nd, 2022 | by Aaron Fernandez
0
Mercedes-AMG One, a road legal Formula 1 car
Mercedes-Benz are finally premiering their road legal Formula 1 car in the Mercedes-AMG One. Developed in close collaboration with the Formula 1 experts at Mercedes-AMG High Performance Powertrains in Brixworth, the One took 5 years to develop and is now launched in celebration of the AMG's 55th year anniversary.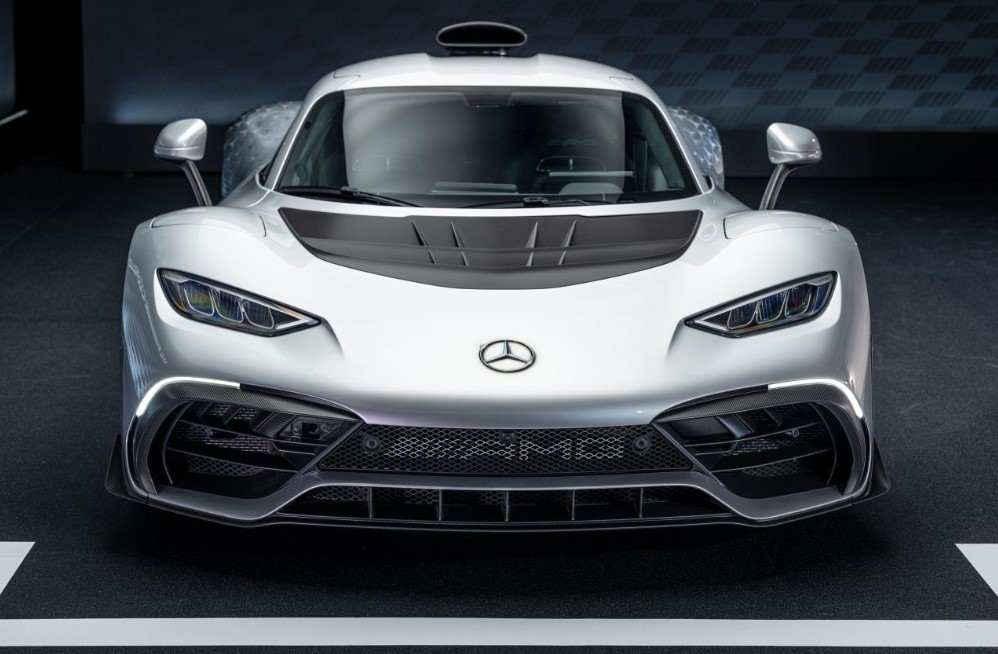 The carefully crafted powertrain features one hybrid engine with four electric motors placed into the turbocharger, on the engine and two in the front wheels. The 1.6-litre V6 engine produces 574hp at 9,000rpm on its own, while each motor adds on 163hp to generate a total output of 1063hp. The engine is paired to a newly-developed 7-speed manual gearbox.
This amount of power allows the Mercedes-AMG One to go from 0-100km/h in 2.9 seconds, 0-200km/h in 7.0 seconds and 0-300km/h in 15.6 seconds. It has a top speed of 352km/h.
The arrangement of the batteries is similar to that of the Mercedes-AMG Formula 1 car, but increased for daily use. The battery capacity totals at 8.4kWh, which is enough for 18.1 kilometers. For maximum power and efficiency, the battery features innovative direct cooling to regulate the temperature. The cooling system is designed to keep the battery at 45 Celsius no matter charging or discharging.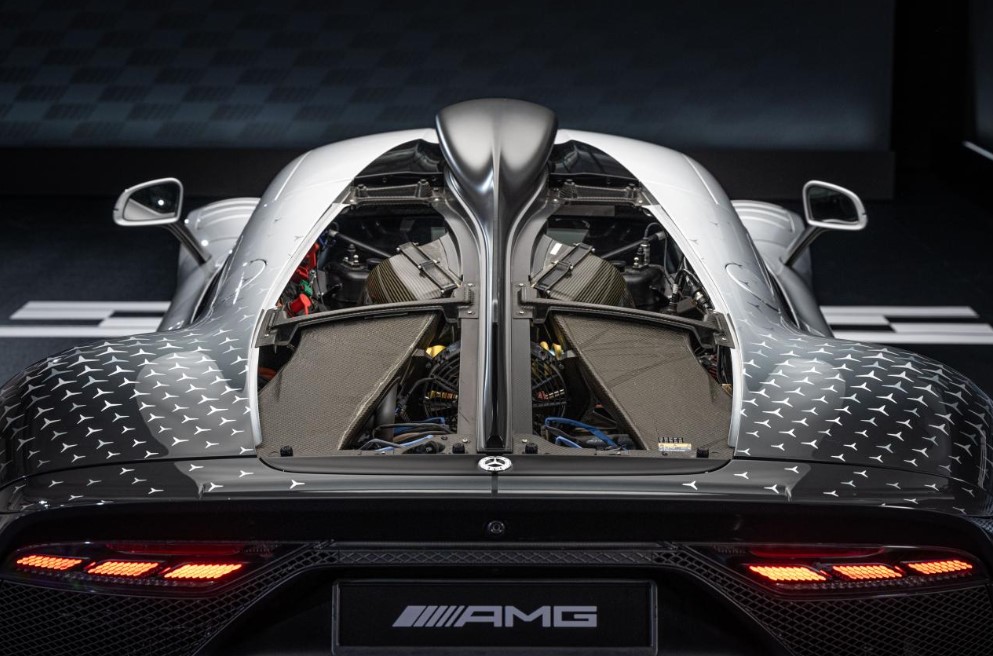 When driving, the are six different modes to choose from. It starts with 4 non-race modes – Race Safe, Race, EV and Individual, as well as two race track only modes – Race Plus and Strat 2.
This is information on each drive mode:
Race Safe: standard program with on-demand hybrid driving mode and all-electric start-up. Only when higher power is required does the combustion engine switch on.
Race: hybrid driving mode with special charging strategy. The combustion engine runs continuously and can charge the high-voltage battery more so that full electric power is always available.
EV: all-electric driving.
Race Plus (race track only): active aerodynamics, chassis lowering by 37 mm (front)/30 mm (rear), firmer chassis tuning, special performance management.
Strat 2 (race track only): active aerodynamics, even firmer suspension tuning and vehicle lowering by 37 mm (front)/30 mm (rear). Full power from all motors as in Formula 1 qualifying.
Individual: settings according to personal preferences for the road modes.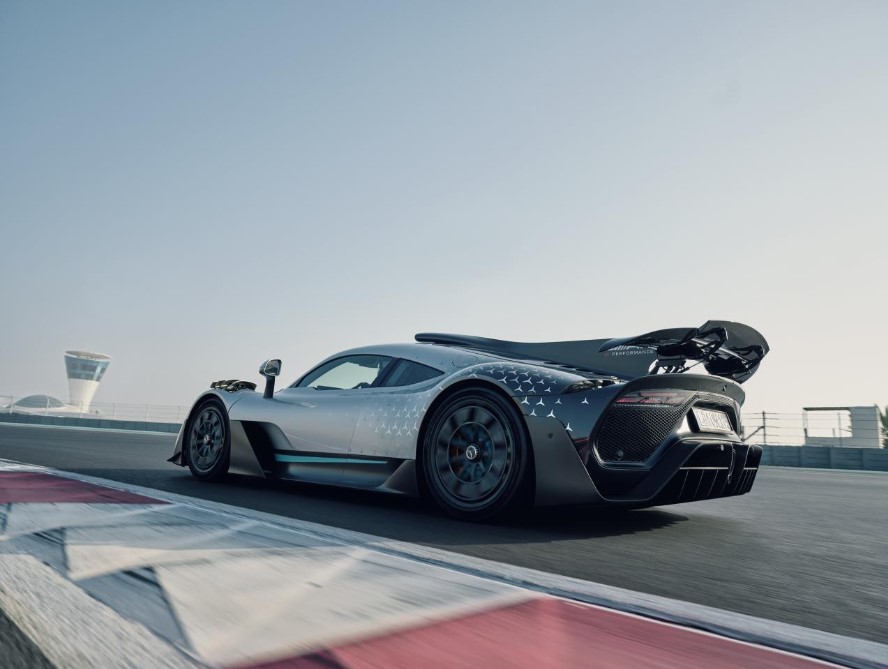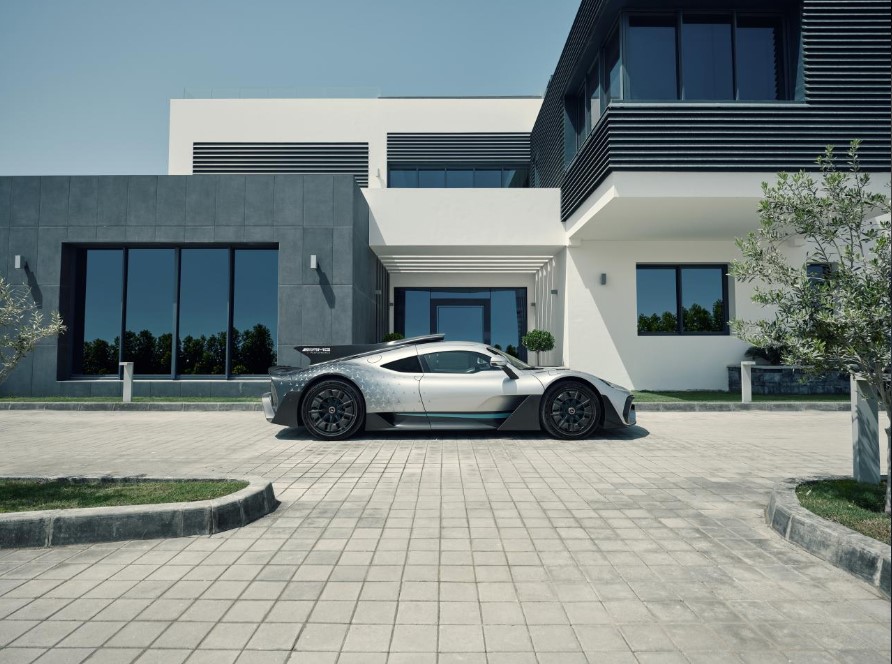 The Mercedes-AMG One is equipped with an exclusive 10-spoke forged aluminium wheels with centre lock. They are also designed to improve aerodynamic efficiency and feature a Michelin Pilot Sport 2R M01 tyres. The other option available is the newly developed 9-spoke magnesium forged wheels also designed exclusively for the Mercedes-AMG One.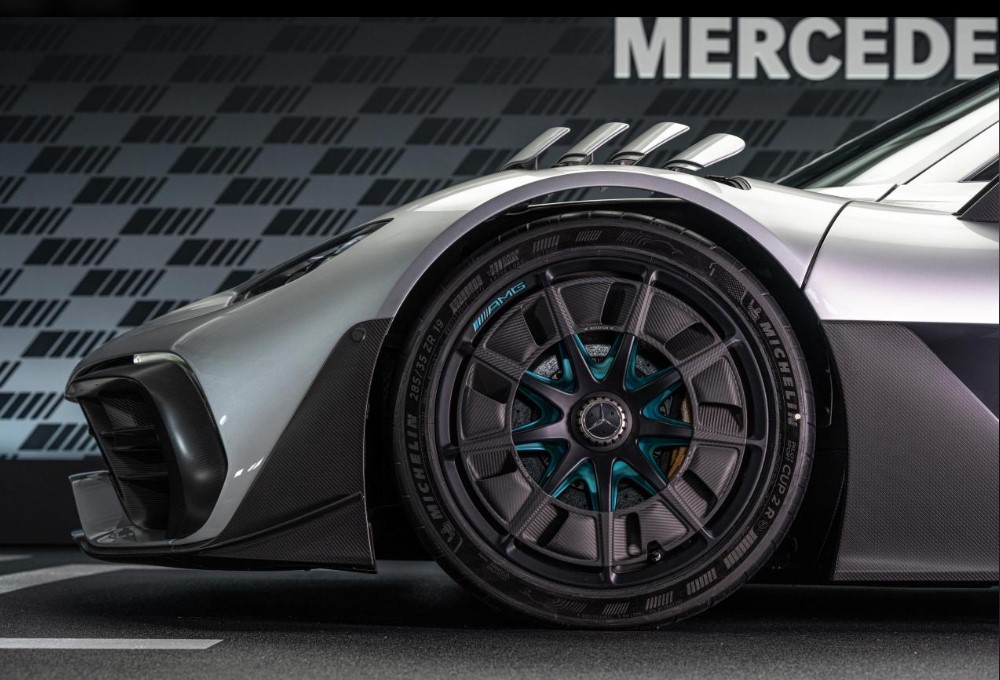 Inside, the Mercedes-AMG One has enough space for two occupants. There are two free-standing high resolution 10-inch displays, both tilted towards the driver. The One uses a high-quality race steering wheel with shift lights displayed on its rim. It has been integrated with useful steering wheel buttons to avoid the need of taking your hands off the steering wheel. The steering wheel, pedal box and passenger footrest are also adjustable for the best position possible.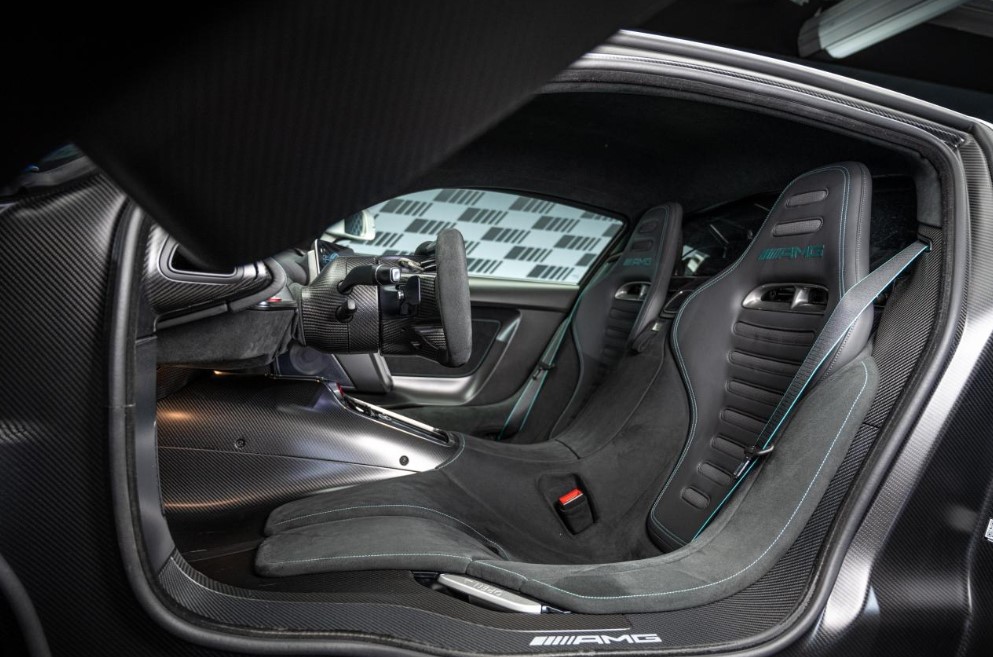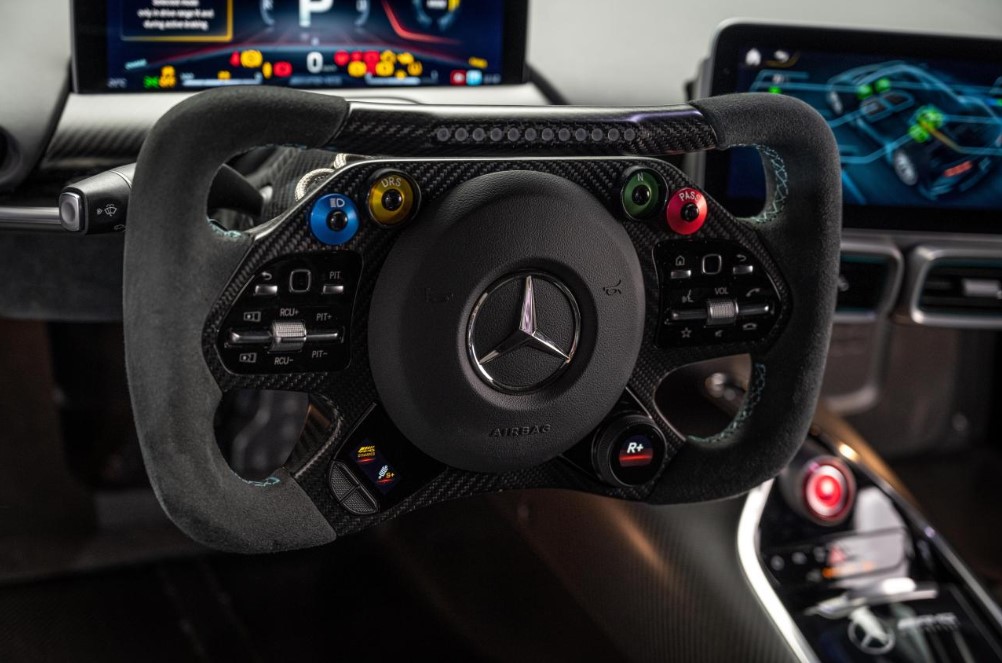 The rear-view mirror has been replaced with a screen using the MirrorCam. All important information for the driver is displayed directly above the steering wheel, in line with the road view. The interior has been built using carbon fibre featuring magma grey nappa leather and black DINAMICA microfibre on the AMG Motorsports seats. More specifications options are available to the customers to fit their needs.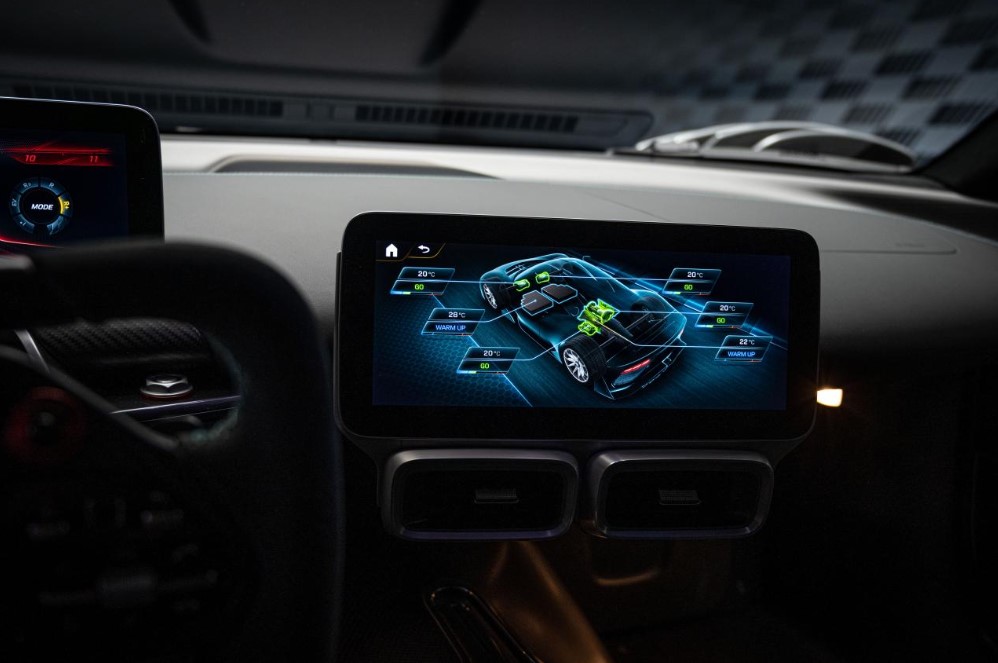 The Mercedes-AMG One is an exclusive model, only available in 275 units. A price has not been revealed but it is definitely close to RM10 million. Those interested in the One are too late as all units have already been accounted for.