Motorsports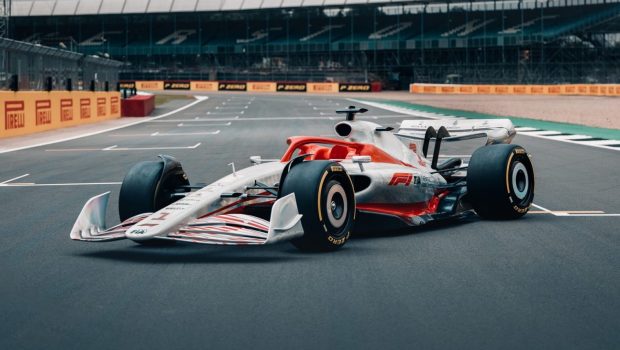 Published on July 16th, 2021 | by Joshua Chin
0
Formula 1 Reveals What Its 2022 Racers Will Look Like
The one thing for certain though is that the 2022 Formula 1 grid will look nothing like what is seen here. 
After having been delayed a year due to the (still ongoing) Covid-19 pandemic, Formula 1 finally set to introduce a whole new set of technical regulations for the 2022 motorsports season. And while teams have already been hard at work for quite some time now developing their respective racers in preparation for next year, F1 itself has nevertheless recently presented what it thinks will be lining up on the grid in just 9 months time.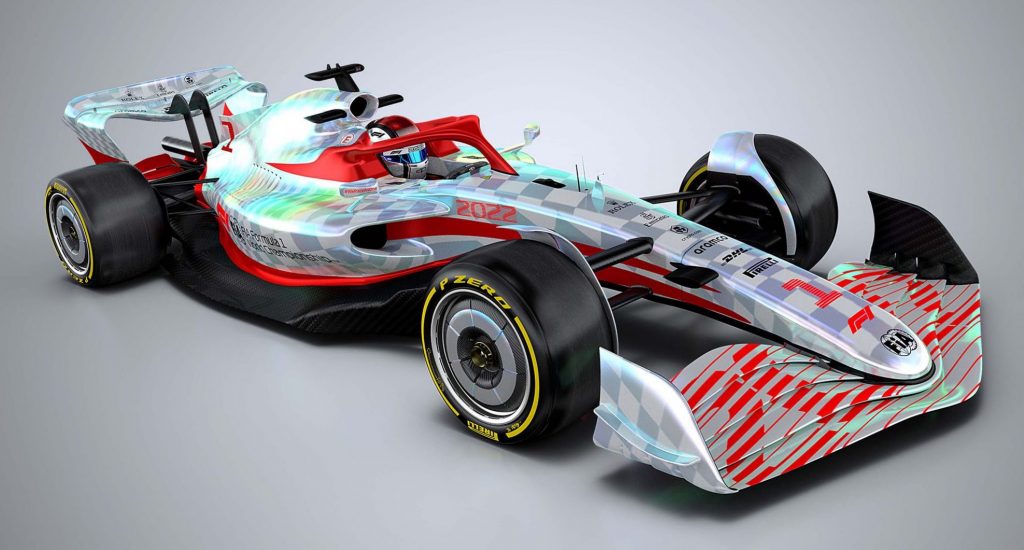 Now looking at the life-size example that was shown off just before the Silverstone Grand Prix this weekend, there are plenty of distinct differences to the Formula 1 cars that came before. Without wanting to get bogged down in the minutia of technical technicalities however, here instead is just the TL;DR version of the main design elements that is new with the 2022 car.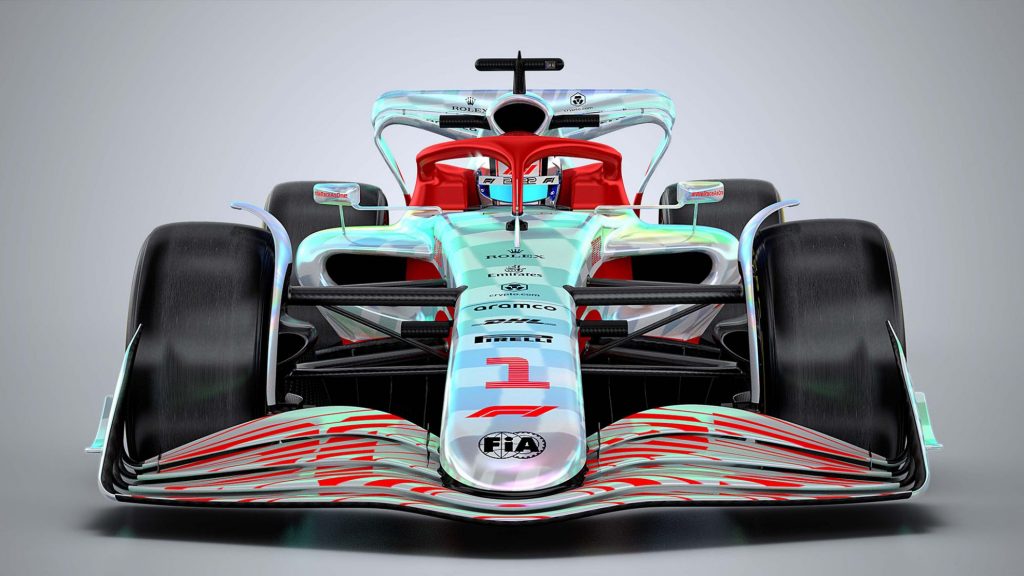 Starting right up front first, the first main design difference of the 2022 car to what is seen on the grid this year will be the larger yet simpler front wing design (with integrated end plates) that flank a flatter and rounder nose. Also appearing on next year's cars are new over-wheel winglets, as well as the return of wheel covers — a feature that was last seen back in 2009. 
On the topic of wheels however, the bigger talking point is actually what is hiding behind those wheel covers. That is because the 2022 Formula 1 cars have since swapped out its typical 15-inch wheels for 18-inch items, which will be wrapped in low-profile Pirelli tyres.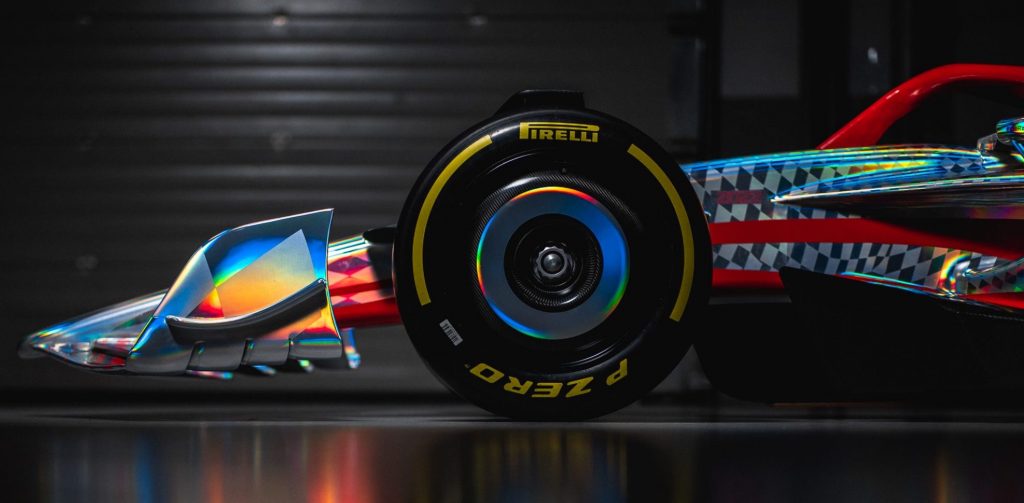 Moving further back from the front wheels meanwhile, the banning of bargeboards and related aerodynamic devices has lead to a slightly cleaner side profile for these 2022 F1 cars. A form of ground effect floor design has made its return to the technical regulations however, meaning that downforce generation shouldn't be an issue even with the ditching of the bargeboards.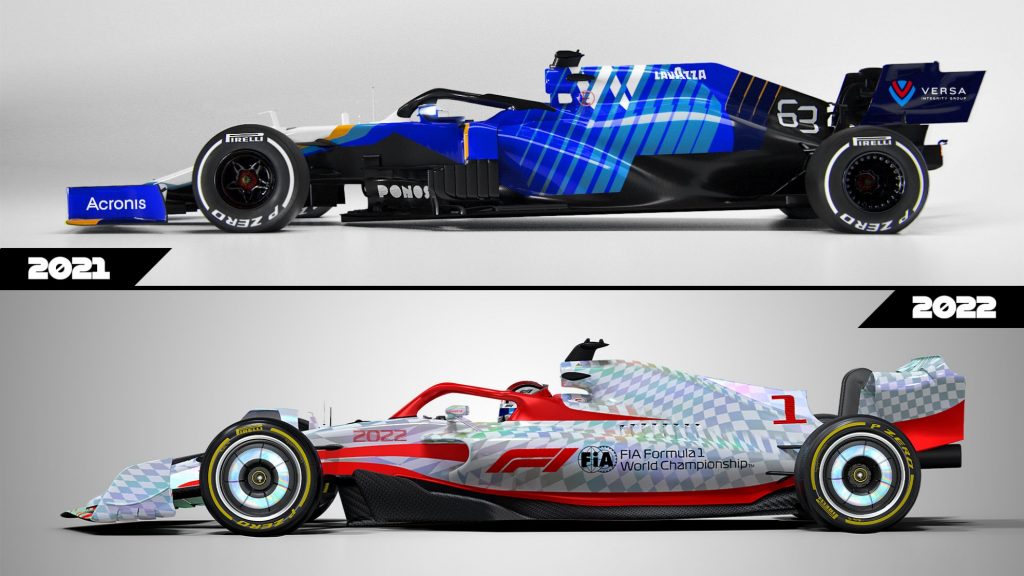 While on the subject of downforce too, these 2022 cars net a larger diffuser under each of its wider side pods to boost mechanical grip. Though perhaps the more eye-catching downforce-related design distinction will be its new rear-wing, that are both rounder than the what is currently seen and feature new rolled tips.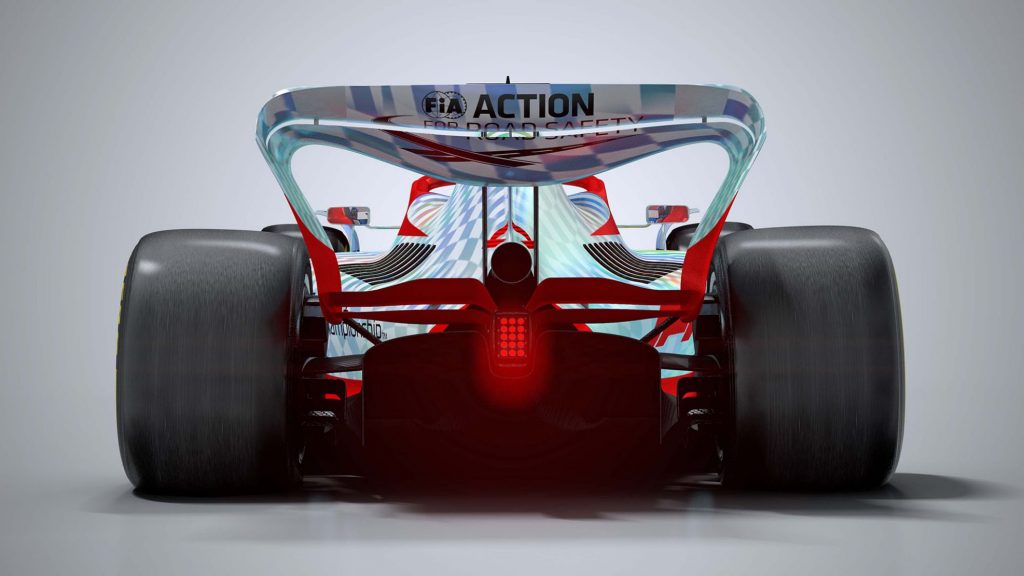 What powers these Formula 1 cars next year however will still be the same 1.6-litre turbocharged hybrid V6s that are to be seen this year, with a completely new set of power units only set to arrive in 2025. With the aim to become more environmental friendly though, the ethanol content in the fuel that will be burnt will be upped from the current 5.75% level to 10% in 2022.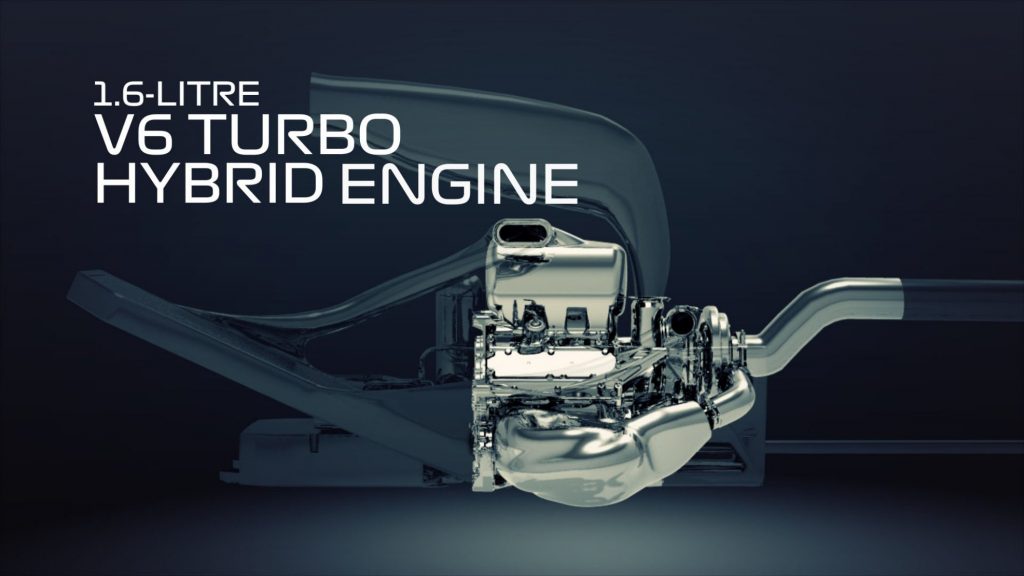 Speaking of aims too, Formula 1 envisions for these new set of technical regulations to bring about closer racing and increased competition. The new cost caps that is set to take effect next year also hope to pull its own weight in achieving those aforementioned objectives, by limiting the development budgets of the bigger and more financially well-off teams.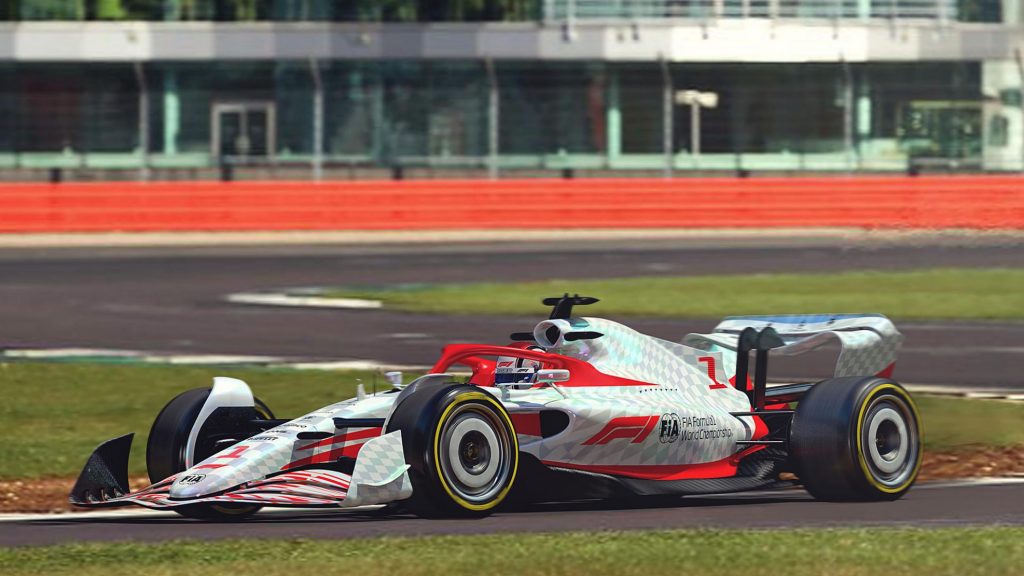 If history has taught us anything though, what is most likely certain is that the cars lining up on the grid next year will be very different to the car shown off today. What is racing after all, if teams are not currently out there finding how much they can bend the rules to find an unfair advantage?
Despite Formula 1's best efforts too, it is highly unlikely that this will bring an end to the issue of one team completely dominating the sport for the next couple of seasons to come. The big question now however is which team will it be?