Automotive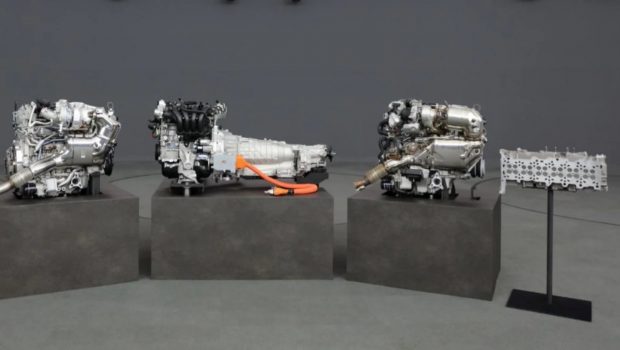 Published on November 15th, 2020 | by Joshua Chin
0
Mazda Officially Teases Its Upcoming Straight Six Engine
A longitudinally mounted six pot looks to be on the horizon for future Mazda models. 
Mazda has recently released its investor presentation slides for the third quarter of 2020. While most of the information contained within it would only be pertinent to its financial backers, there was however some news hidden within the mountain of boringness that fired up the enthusiast community. 
On slide 21 of this 70 slide presentation, Mazda has officially announced that they are indeed developing a straight six engine, much to the joy of petrolheads everywhere. Though it was unofficially acknowledged by the Japanese automaker that it has been working on a straight six engine for a while now, this sole photo is the most concrete proof to date that this power plant is indeed set to debut in Mazda models sometime in the future.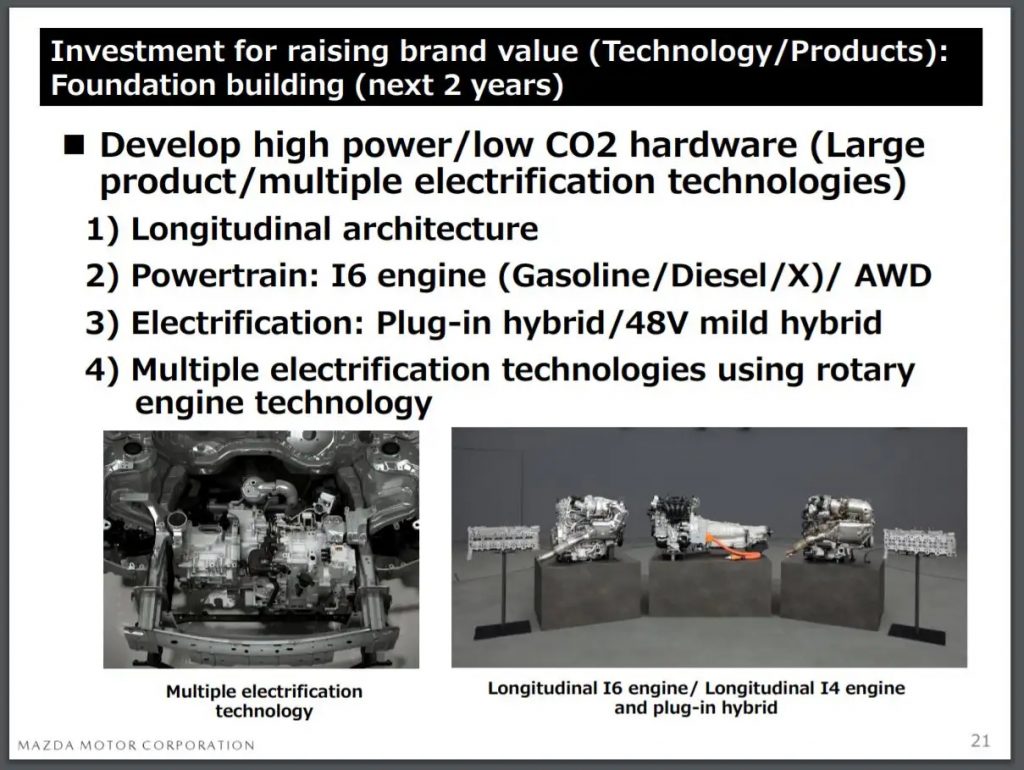 Sitting alongside a new four-cylinder and plug-in hybrid power plants in the sole image available, it is reported on the slide that this new six-pot motor from Mazda will be longitudinally mounted in the engine bay of whichever upcoming model it will feature in, when it eventually arrives in 2022. 
Petrol and diesel combustion looks to also be on the cards for this straight-six, with a high likelihood of petrol combustion taking form with Mazda's Skyactiv-X technology. Some form of electrification add-on in either plug-in hybrid or 48 V mild hybrid form also looks to feature with this new engine. Mazda being Mazda, there was the inevitable name-drop for its upcoming rotary range extender technology, though there was no mention of any accompanying forced induction technology that is to be available on this inline-six.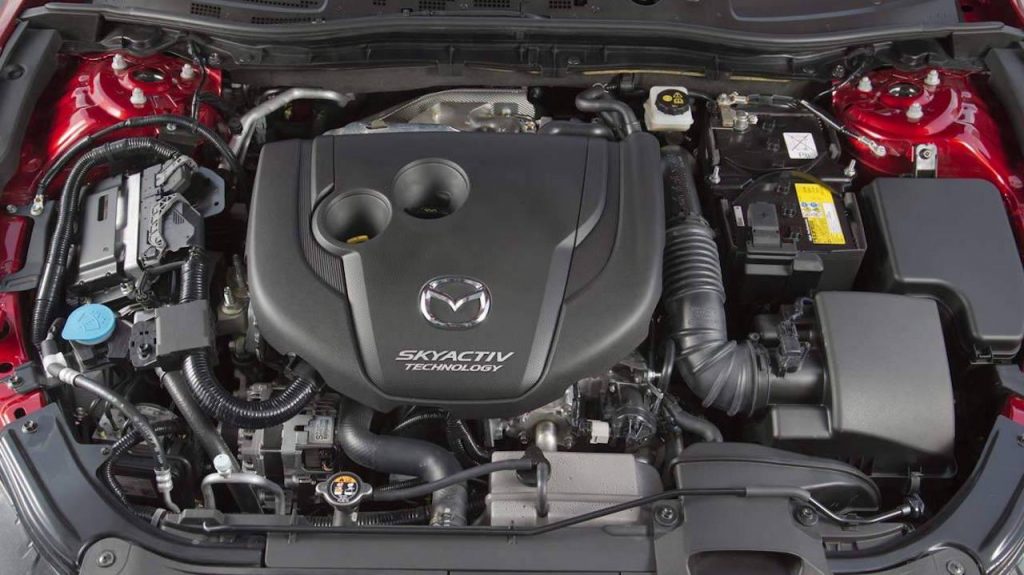 Since being a longitudinal engine architecture, conservative guesses currently put this new engine to most likely appear on the upcoming next-gen flagship models like Mazda6 sedan and CX-9 SUV, with the possibility of it even appearing on Mazda's next-gen flagship sports car. Driving solely the rear wheels or all four wheels through its I-Activ all-wheel drive system, this new power plant will aim to cement the Japanese automakers push towards the premium sector of the market.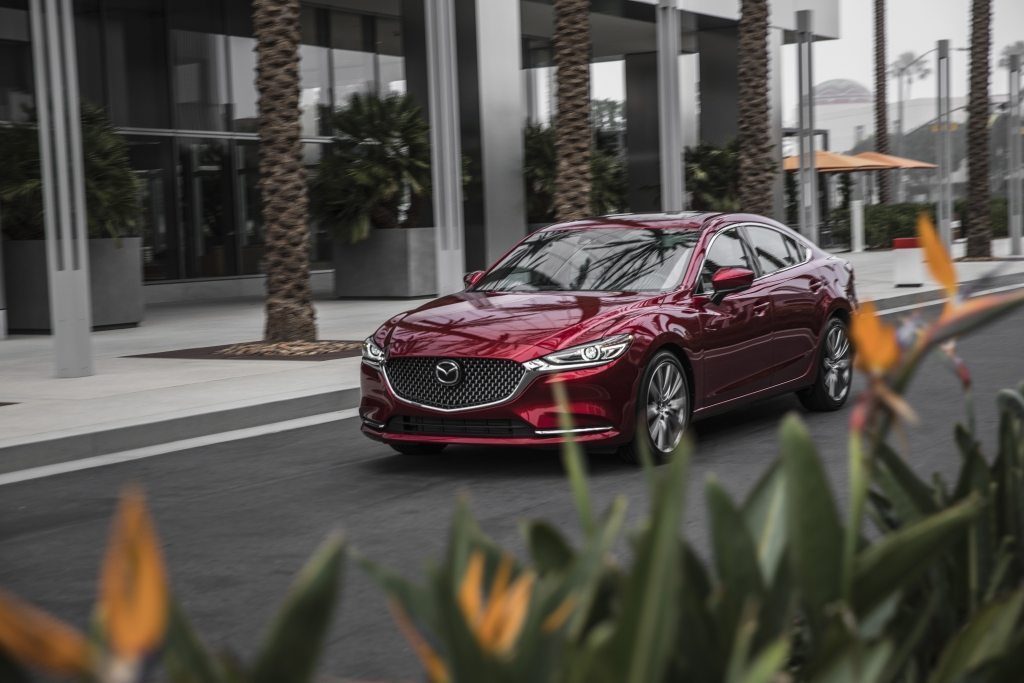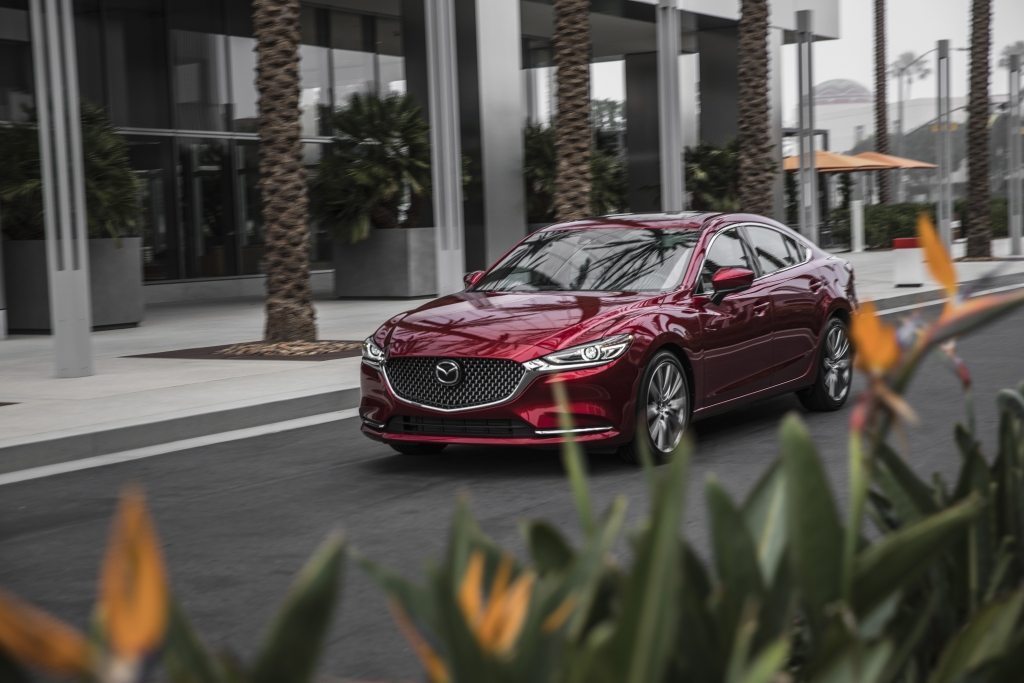 Moreover, rumours are also abound of Toyota borrowing these engines are part of its technology sharing partnership with Mazda, outfitting this straight-six into various higher-end Toyota or Lexus models in the future. Saying that, none of these guesses are yet to be officially confirmed by Mazda.
While everyone else in the auto industry is downsizing, it could be thought of as a mad idea then for Mazda to venture into the land of the straight-six. Then again, there might be some method to their madness. Being an automaker that prides itself with its internal combustion engine technology after all, no one shouldn't write them off just yet when it comes to this new engine.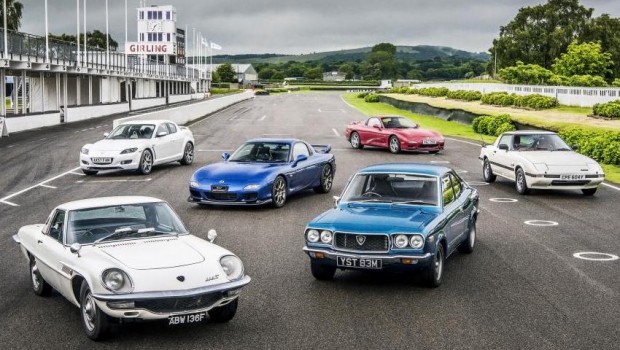 If anyone can make a straight-six work in modern times, it would probably be the people who made a rotary engine (somewhat) reliable and more importantly, a commercial sales success. Therefore, it might be a reasonable assumption to make that Mazda (and possibly some Toyota and Lexus) customers will probably be one of very few out there to still be able enjoy the sensation of a silky smooth six-pot.