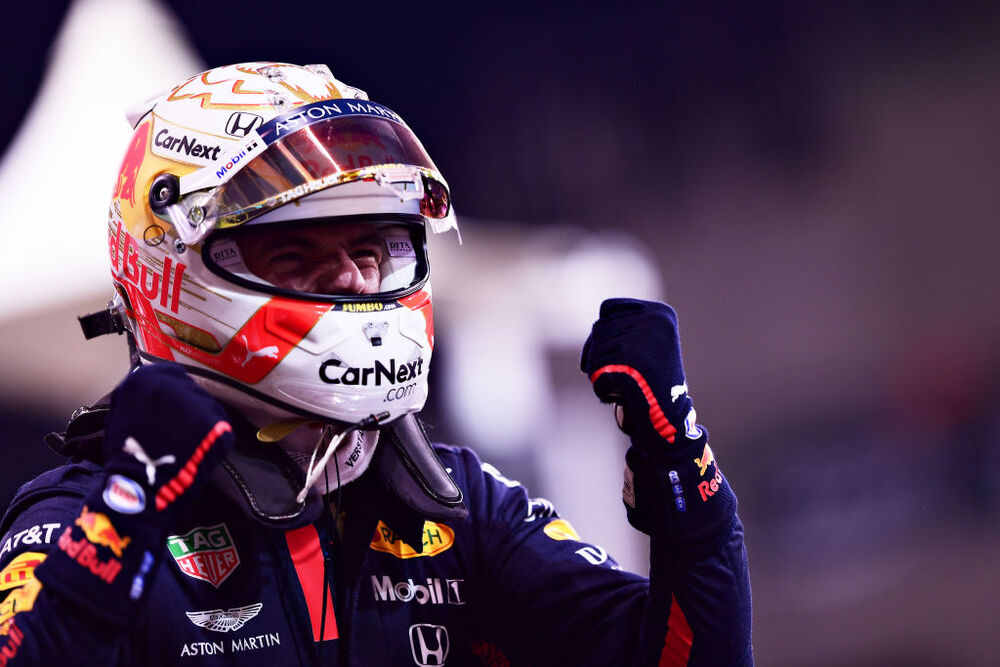 Taking pole on Saturday, Max Verstappen drove flawlessly to victory in the final race of the 2020 F1 season. 
Max Verstappen has just clinched the win at 2020 Abu Dhabi Grand Prix. Red Bull Racing's second win of the season, the Dutch driver finishes comfortably in front of both the Mercedes drivers Valtteri Bottas and Lewis Hamilton who came 2nd and 3rd respectively.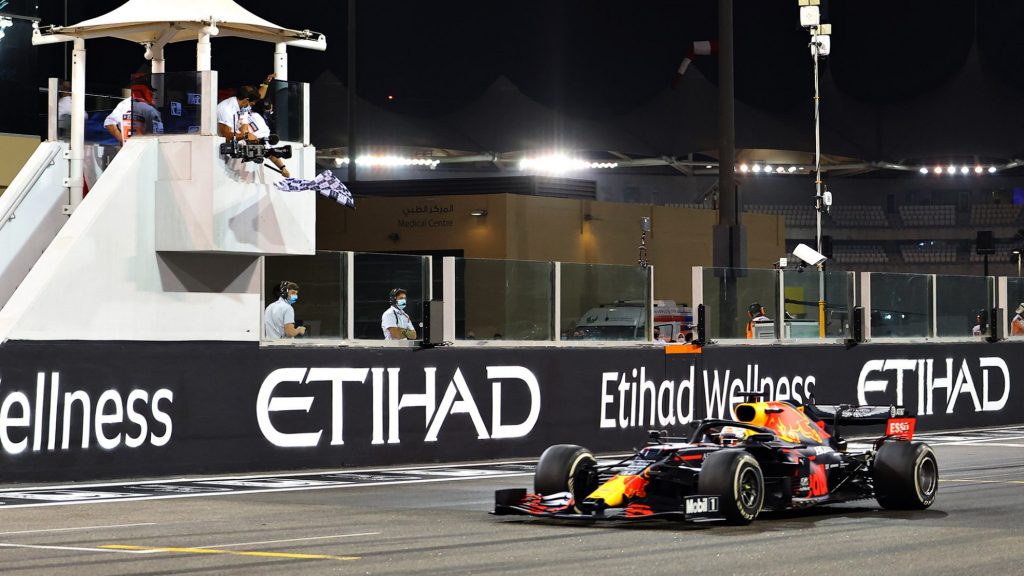 More impressively, having after a fantastic flying lap in qualifying yesterday, the 23 year old was just short of being the youngest grand slam title holder of attaining pole position, race win and fastest lap. That is because although he was comfortably hanging on to the fastest lap time for nearly the entirety of the race, Daniel Ricciardo of Renault had just managed to sneak it away from his grasp on the 55th and final lap.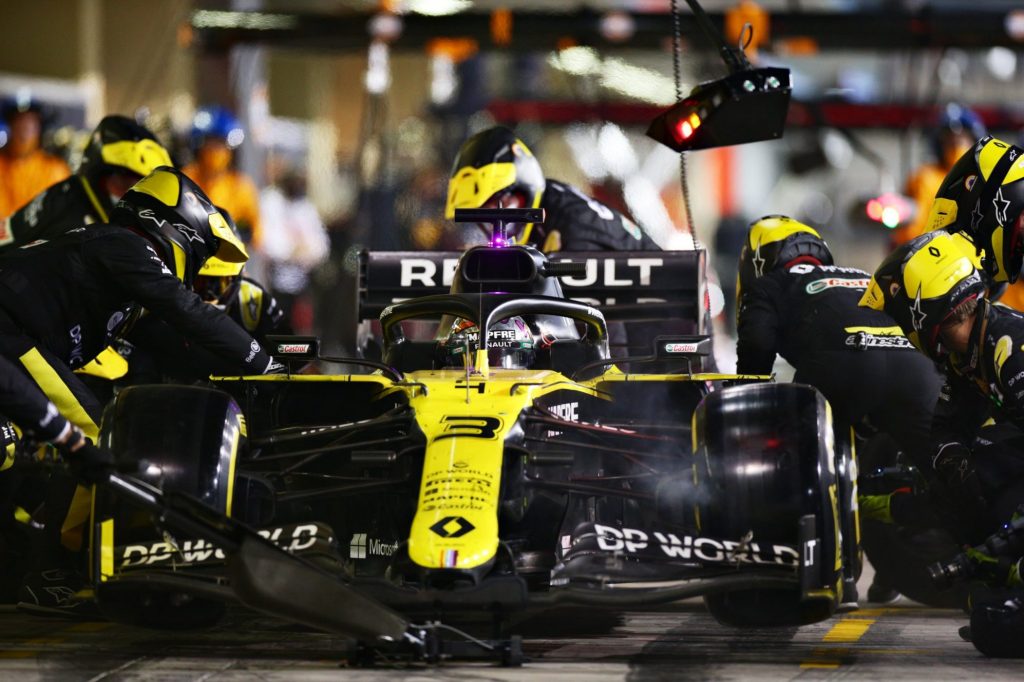 Another couple of interesting statistics to round up the year is the fact that Valtteri Bottas has managed to retain his second position standing in driver's championship this year with his second place finish in this race. Turning to the constructor's championship, McLaren has surprisingly managed to snag third position in the constructors fight from Racing Point. Thanks in part to Lando Norris and Carlos Sainz finished in a respectable 5th and 6th place in the final race of this season.
As for on-track action however, much like any prior Abu Dhabi GP, there was not much excitement throughout the race to speak of. To be frank, it was essentially a 55 lap parade of Formula 1 cars. There wasn't even any first lap incidents as all 20 cars had a clean start.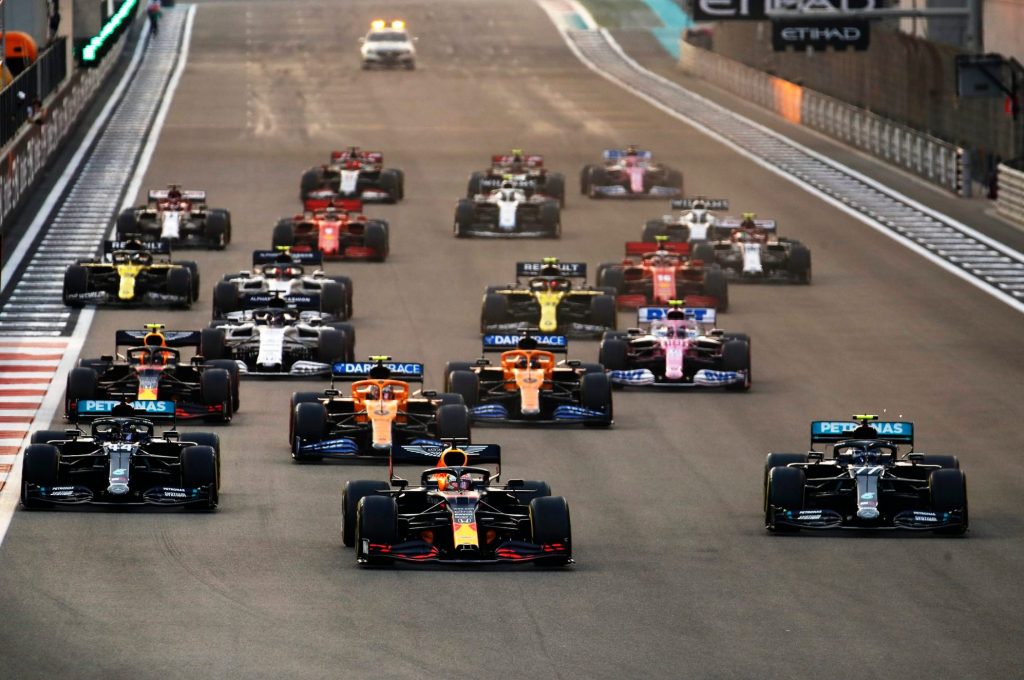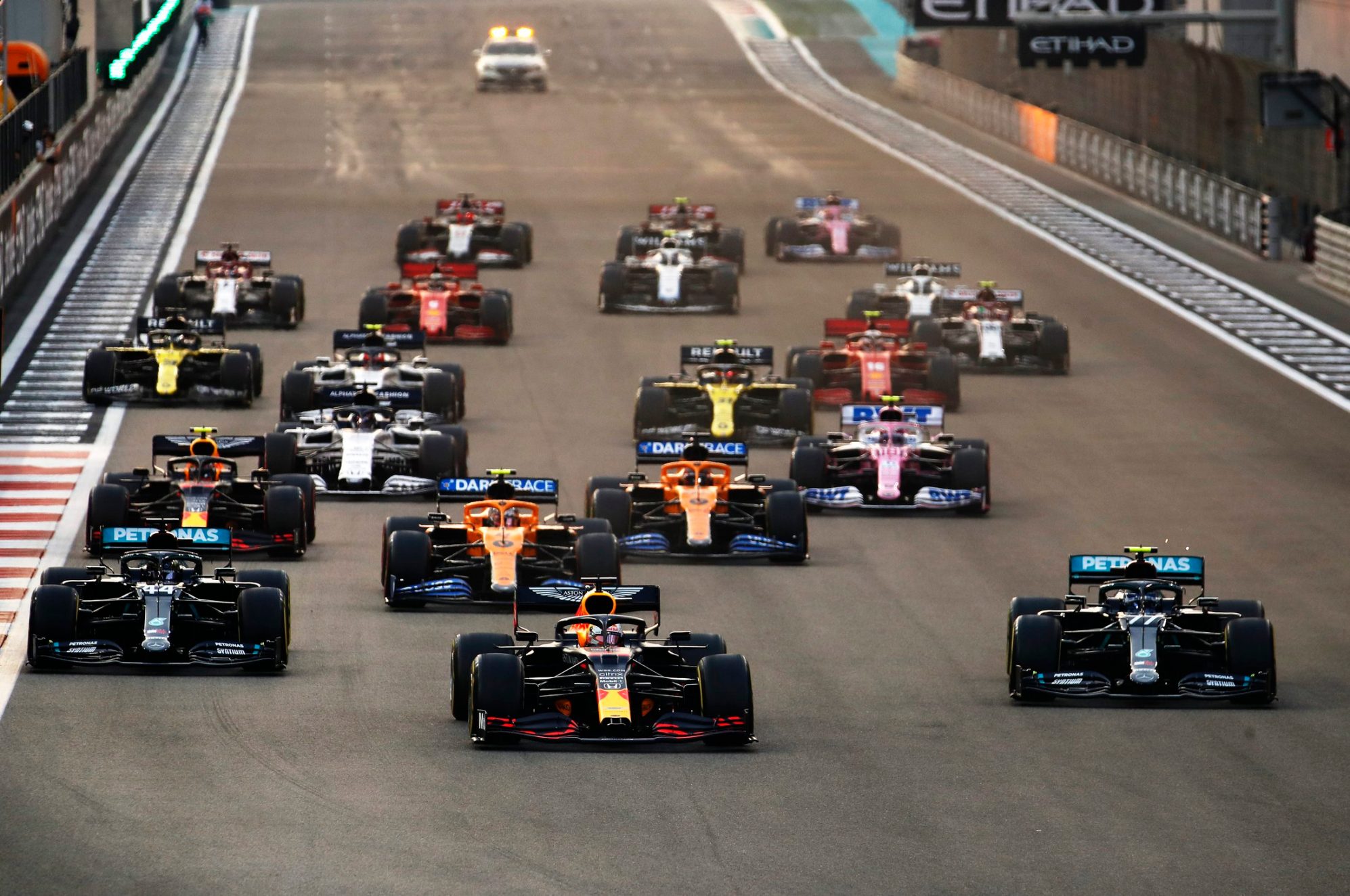 Perhaps the most exciting feature of this race was the misfortune incurred by previous race winner Sergio Perez of Racing Point, who suffered a suspected transmission issue on lap 10 of the race. This therefore forced him to abruptly grind to a halt on track, and hence causing a virtual safety car, which then prompted many of the driver's up and down the grid to perform their first, and only pit stop of the race. 
This mixed-up grid did lead to some interesting overtaking action on track for a few laps after, especially in the mid-field. As the next couple of laps went by however, normal service was resumed till the chequered flag dropped.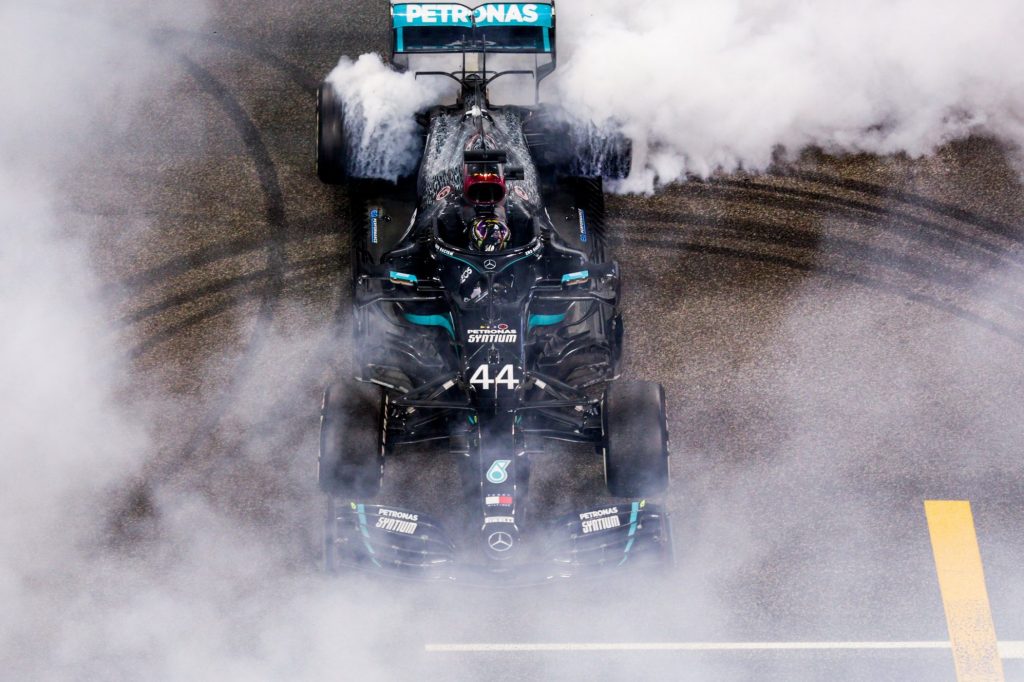 While this particular race has not the been the most exciting of races this year however, it has nevertheless been a stunning year for Formula 1 that was full of surprises.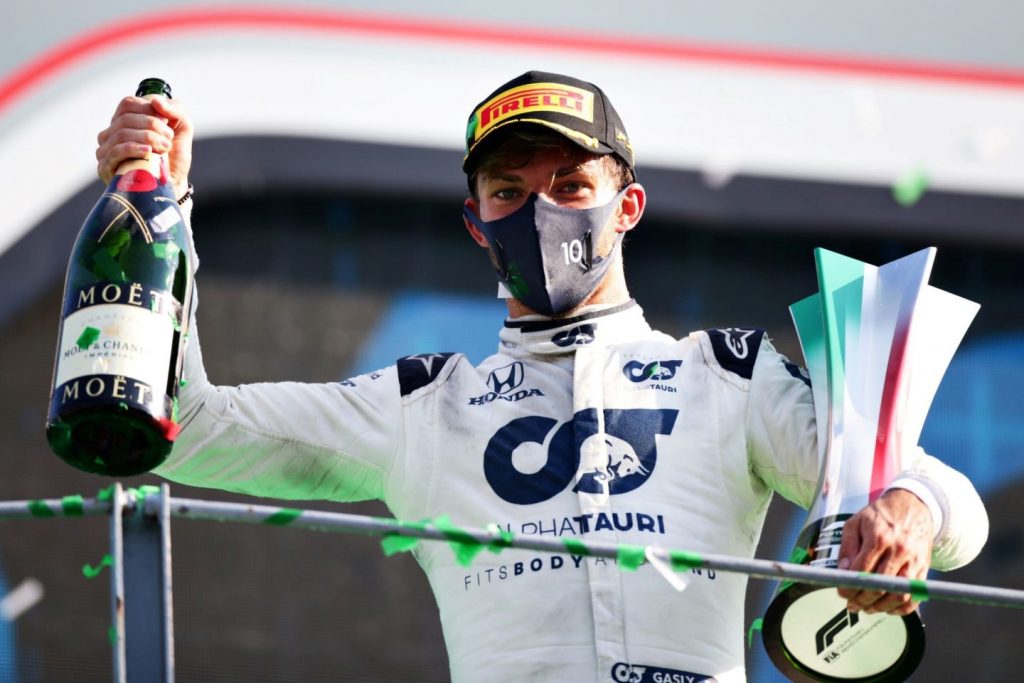 When the pandemic became a much bigger thing than anyone expected in January that caused the Australian season opener to be abruptly cancelled, many thought the entire season was to be scrapped, with the motorsport only returning next year. What no one expected however was that the 2020 season was perhaps the most interesting season of Formula 1 for a long time.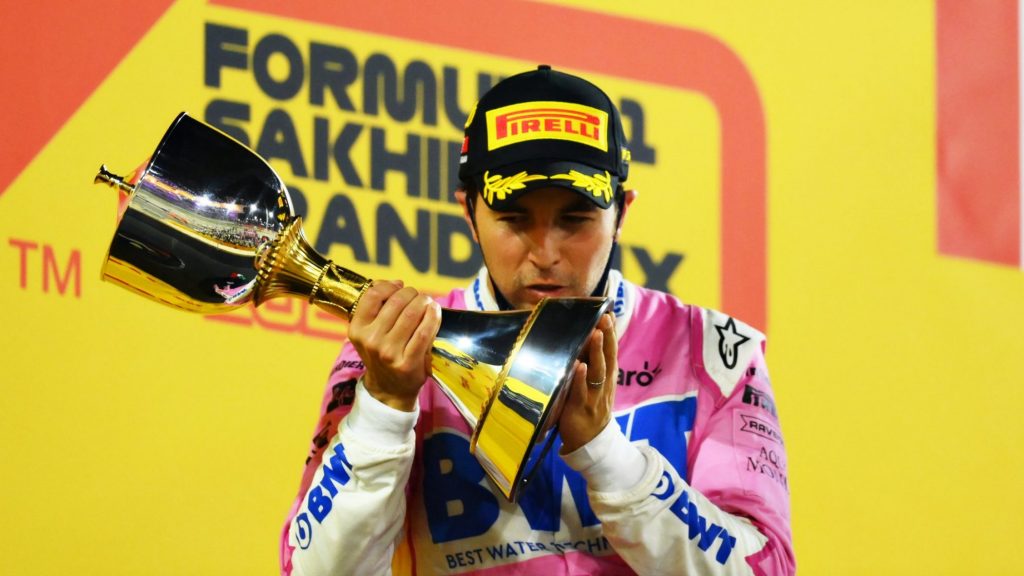 Not only because there were multiple races being held at some tracks that many fans have not seem for a while, or ever in fact, but also the sheer number of different podiums and exciting races that have occurred throughout the last 17 races this year.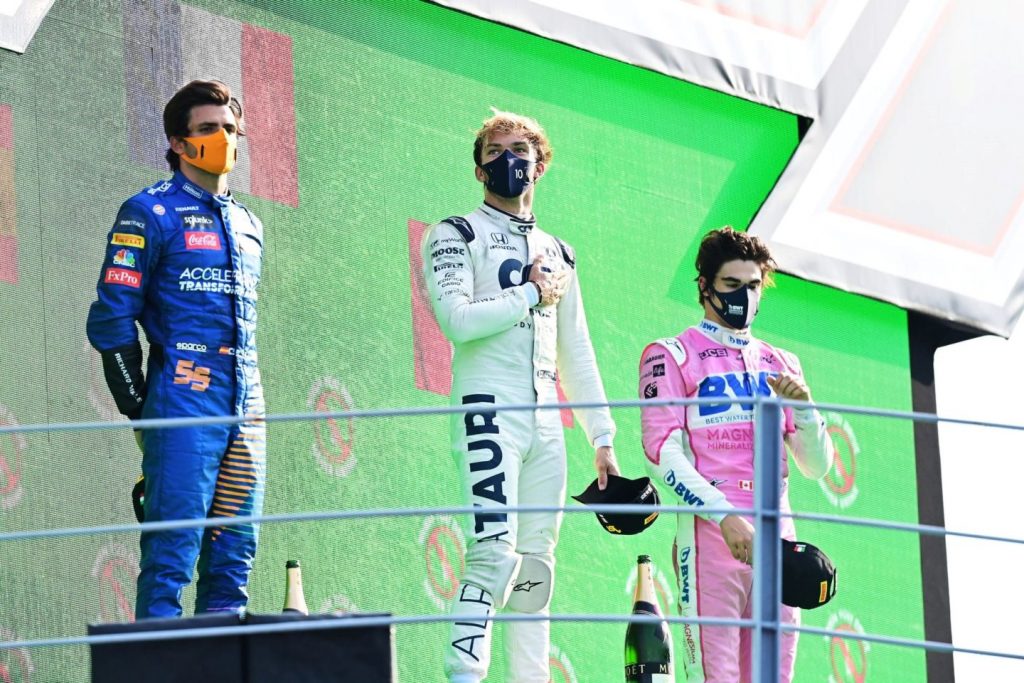 It now just remains to be seen what the next year in Formula 1 will have in store, with only 97 days  to go now till the circus moves back to Melbourne for the 2021 Australian Grand Prix.