News
Malaysian Auto Sector Hit By 2 Large Tremors Last Month
Is MITI and MIDA shaking up the Malaysian Auto Sector for NAP 2024 announcement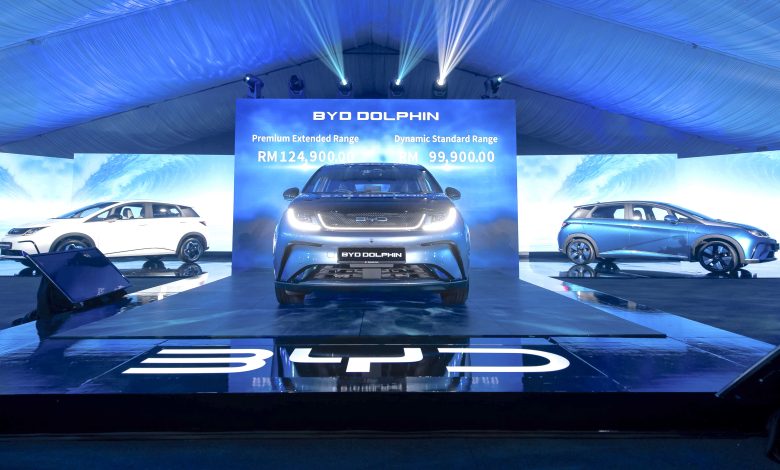 Last week the Malaysian Auto sector had two cataclysmic events that sent tremors through the whole sector for everyone in the supply chain, from OEM brands, to completely knocked down (CKD) assemblers to dealers (read investors), to customers and the government at large.
We are sure there have been heated Boardroom discussions since then and are still ongoing on the impact this would have in the future of the Malaysian auto sector.
The first event was Tesla's official launch and its announcement of local prices for its model Y which took the market pricing of EVs to a new low and this RM199k starting price battered the Tesla used car markets (private AP imports) which was about to flourish.
The second was the launch of a sub RM100k all electric car. Yes, Sime Darby launched the BYD Dolphin at a low low selling price that starts at RM99,900. This low starting price puts a lot of pressure on national car brands, Proton and Perodua who have hinted of their very own new energy vehicles (not even full electric) that will be coming at around RM90k in 2024.
(please note that hybrid and electric batteries are very expensive and you need to be producing your own batteries to stay competitive which is what Tesla and BYD have been doing)
Meanwhile, how will Tesla's Malaysian arrival going to impact the other current automotive brands operating here?
You must understand that Tesla has set up a 100 percent owned entity in Malaysia without a local distributor, local partner ( as all other automotive brands have done in the past and even recently), no approved permit needed (AP's) (rumoured to be), no dealer network and without after sales and parts warehousing (just signed an agreement a few days ago).
This will save them huge margins from unnecessary business layering. These cost savings will partly go to the customers and the rest to their bottom line.  Please note their rock bottom price announcements in Malaysia to customers recently which is from RM199k.
All existing automotive brands will want to follow suit and flatten their supply chain structures to adapt to the disruptive changes. Distributorship and Dealership models will change and adapt or languish and or perish.
Meanwhile, the all new National Automotive Policy (NAP) is being drawn up and the above could be a teaser of changes being made.
The last decade, our NAP was lacklustre and very one-sided as it was advised by a former corrupt MAI (now known as MAAri) top officer. With a change of leadership at MAAri, let's see if this 'speed bump' agency will start working in a corrupt free direction to have the Malaysian auto sector more even.