Automotive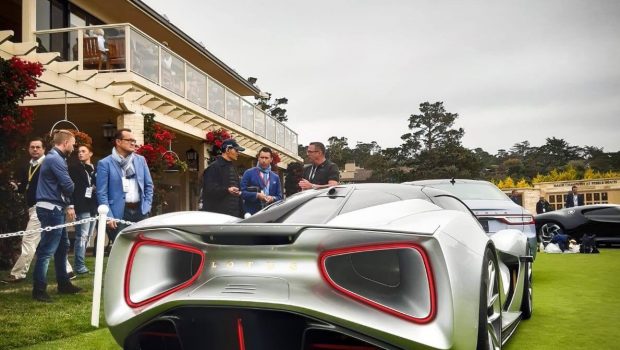 Published on August 19th, 2019 | by Hammer
0
Lotus Evija Arrives At Monterey Car Week
The all-new Lotus Evija hypercar has just made its North American debut, taking centre stage at Monterey Car Week. This first fully-electric British hypercar and the most powerful series production road car ever built.
The world's first all-electric British hypercar made its global debut in July, and this popular and influential west coast festival of motoring is its first stop on a high-profile world tour.
The Evija is the most powerful and dynamically accomplished road car in the history of Lotus, and sets a new standard for Lotus driving performance. It is the first all-electric British hypercar and the first Lotus with an electrified powertrain. It is also the first new model since Geely took control in 2017.
A technical tour de force, the Evija is illustrative of the innovative thinking and ingenuity that has always been part of the Lotus DNA. With a target output of 2000 PS, it is the world's most powerful series production road car.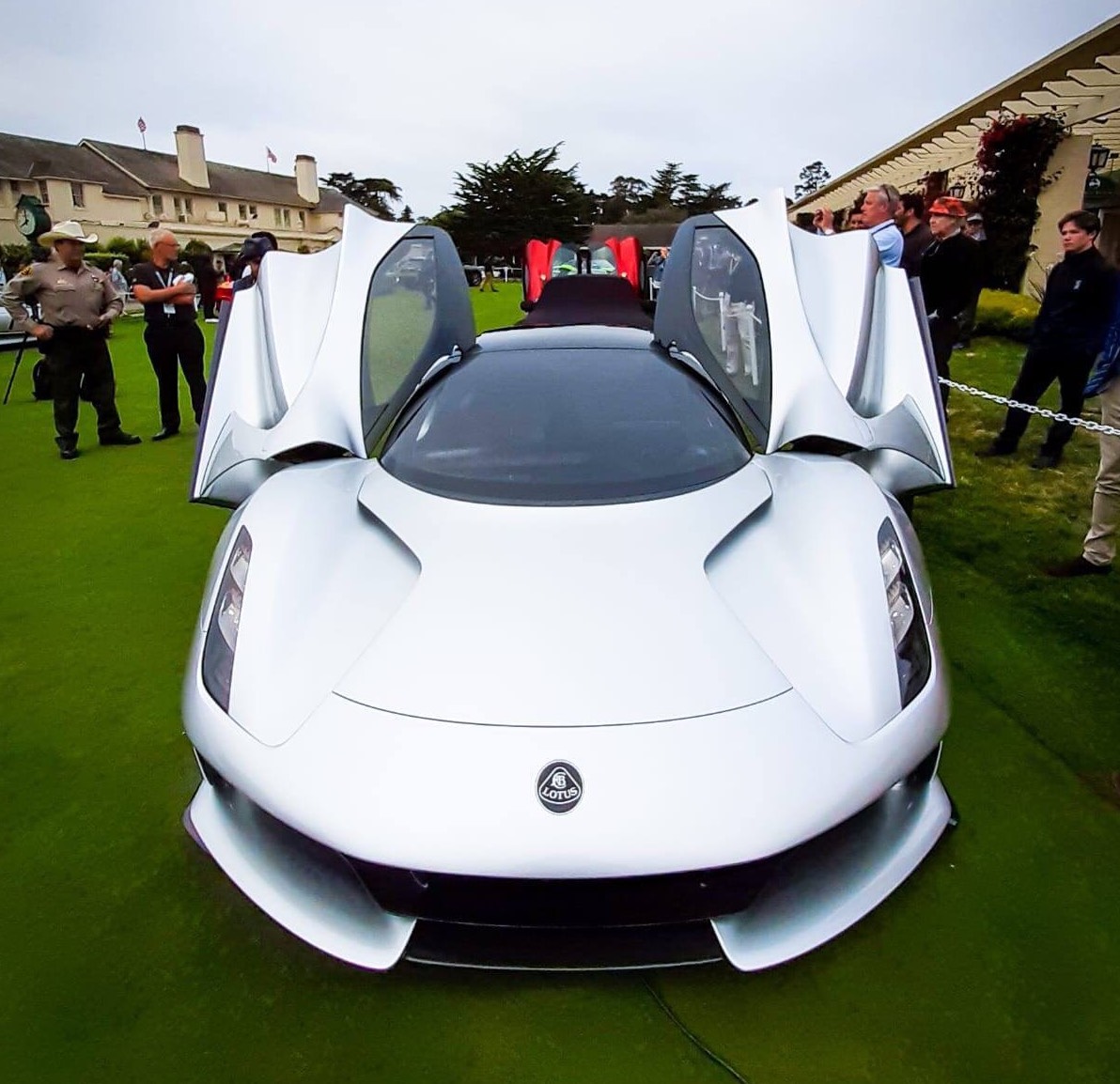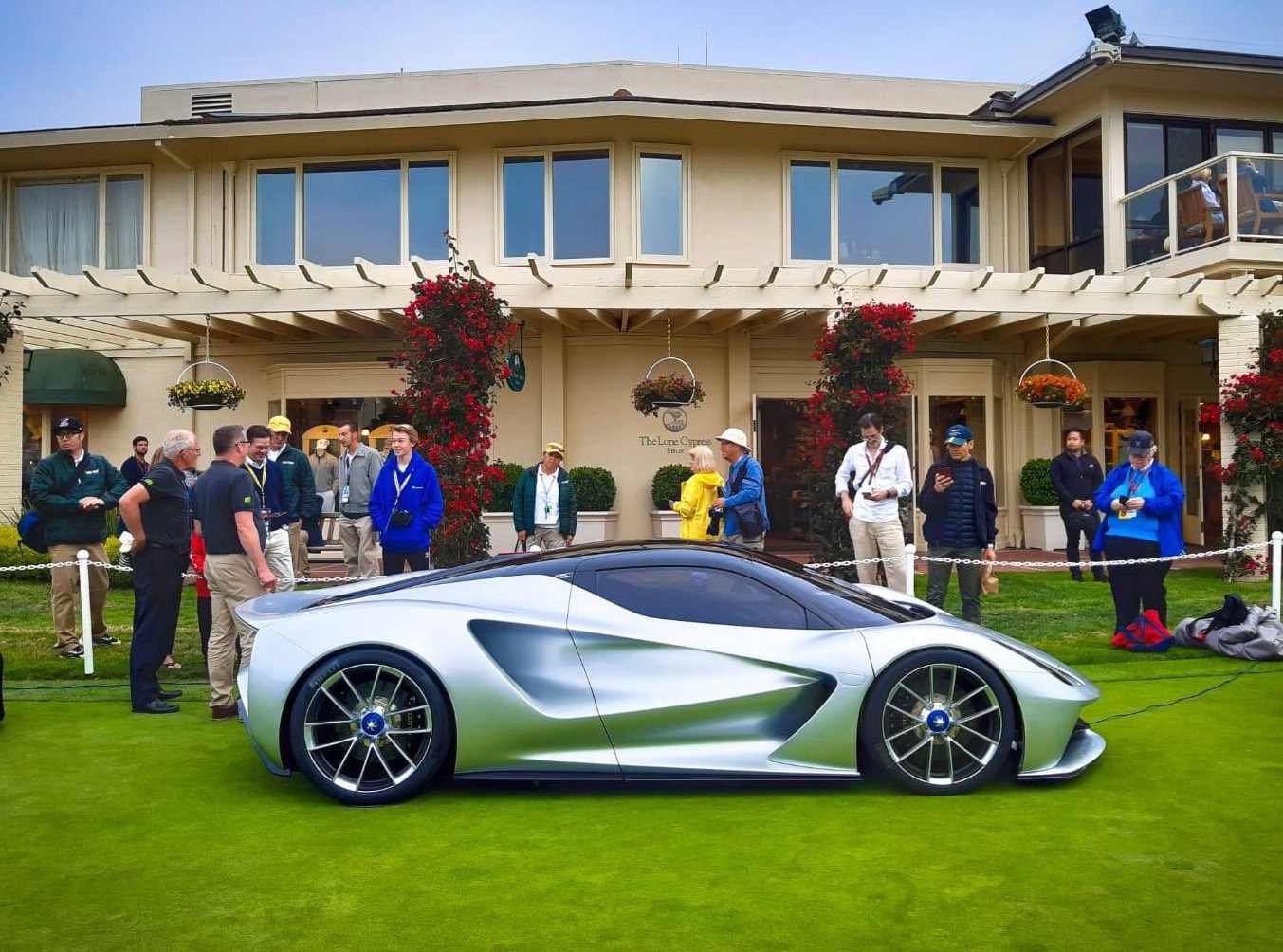 It has been designed and engineered in the UK, and will be produced at Hethel, UK, the home of Lotus since 1966. Exclusivity is guaranteed, with production limited to a maximum of 130 cars.
Monterey Car Week is an annual automotive extravaganza, staged from 9-18 August at various locations on the California peninsula. It's a pilgrimage for prestige, luxury and performance car fans, attracting thousands of visitors from across the USA, Canada and beyond.
The Lotus Evija has been one of the most eagerly anticipated new cars of 2019, with huge amounts of media attention and customer interest since it was launched at a private event in London.
Following Monterey Car Week the Evija will be at Galpin Lotus in Los Angeles, the brand's retailer located in the suburb of Van Nuys, from 21 August.
While the Evija will be causing a stir on the west coast, it is already found one fan on the east coast. Following the high level of interest in the car, a number of formal 'agreements to purchase' are now in place. Of the orders taken, Lotus has confirmed a customer from Miami, Florida became the first North American to buy an Evija. The order was placed on the day the car was revealed.