Automotive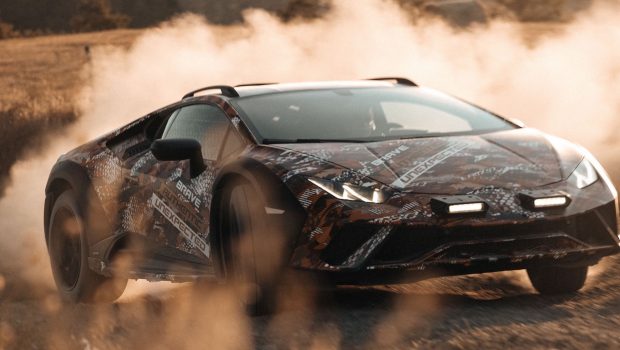 Published on July 27th, 2022 | by Joshua Chin
0
An Off-Road-Ready Lamborghini Huracan Is Coming Soon
Lamborghini officially teases the rally-ready Huracan-based Sterrato concept. 
Despite being one of the most prolific pushers of four-wheel drive in the supercar segment, no Lamborghini however has ever really been made specifically with the intention to wander off the tarmac. Even its Urus super-SUV, it has to be said, will undoubtably have a better time posing in the concrete jungle than traversing through an actual jungle. 
This however might soon change, as Lamborghini has recently revealed a teaser video for its Sterrato concept. Leading many to therefore speculate that a rally-ready Huracan might soon actually be an imminent possibility.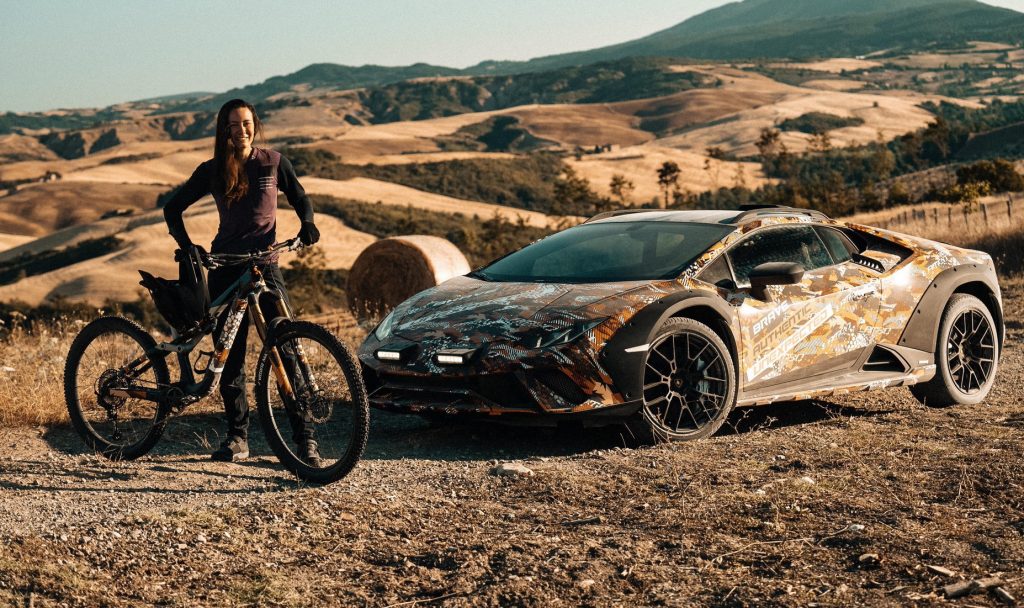 A rather exciting video bearing the title "Beyond the Concrete" that features a car vs bike duel across a gravelly hillside, the Sterrato is shown to easily and very quickly covers ground over said rough terrain thanks to it sitting somewhat higher than the standard Huracan. This outdoorsy Lamborghini also nets some rather chunky black plastic overfenders, which widens its track and allows for those 20-inch wheels shod in chunky tyres to nestle snuggly within it. 
Looking past the dazzling orange camouflage of the Sterrato too reveals for this rally-ready Lamborghini has had its bumpers reshaped to accommodate a pair of fog lights up front, in addition to sprouting a set of plastic roof rails and a rather cool roof scoop up top. The Huracan anoraks among you might also have spotted that the side intakes and rear louvres have been redesigned, and there looks to presumably be at least some form underbody protection to guard against all that off-road debris too. And while Lamborghini hasn't yet officially revealed what is to be powering the Sterrato, the howling engine roar that is overlaid in the teaser video does seemingly suggest for this outdoorsy Huracan will likely still be sharing the same naturally-aspirated 640 hp 5.2-litre V10 as road-going brethren.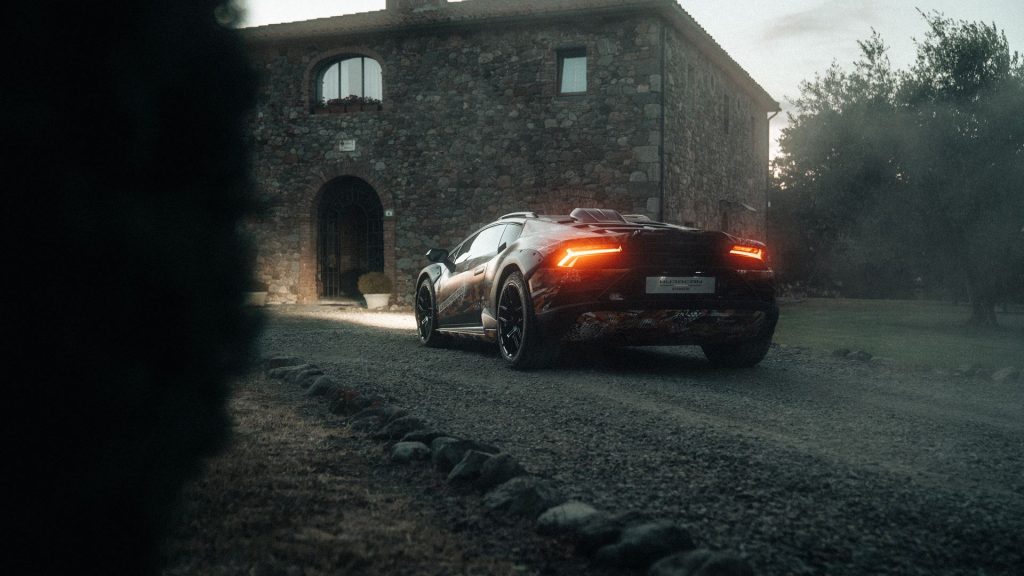 Rather unfortunately, there is currently no official word from Lamborghini as to when exactly this Sterrato will be unveiled. Though if the word on the street is to be believed, expect to see this rally-ready baby Lambo at the 2022 Paris Motor Show in October. And in continuing a little further on what information is currently being passed along the grapevine too, it is expected for this off-road Huracan to be the last hurrah for last purely-petrol baby Lambo, before its PHEV replacement arrives in 2024. 
Though while the market for purely-ICE supercars are shrinking, the rally-ready supercar segment however is apparently only to be growing instead. This is because if the numerous spy-shots and leaks from Stuggart are to be true, Porsche might also soon be bringing out a jacked-up 911 Dakar in due course. 
Now some of course may, and are, lamenting the fact that even our supercars are now turning into SUVs. But think about it, with a slightly higher ride height and chunkier tyres, aren't these the perfect daily driver supercars that can actually see use on the harsh city streets?