Used cars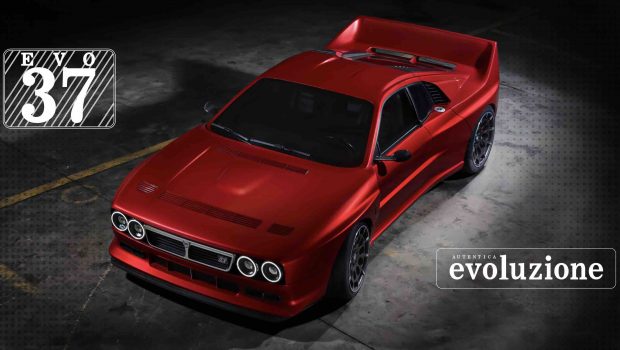 Published on May 26th, 2021 | by Joshua Chin
0
The Kimera EVO37 Is A Modern Take On Lancia's Rally Icon
Only 37 of these Kimera 037s will be built, each of which costs a staggering RM 2.4 million. 
Reimaginations of icons from the past is really not all that novel in this day and age already. This is especially true for modern reinterpretations of Lancia's back catalogue, as evidenced by the likes of the Delta Futurista and the reborn Stratos.  
Having said that however, there is nevertheless not really a need to say no yet to one more reimagining from the Italian automaker's historical lineup. Particularly when one of Lancia's most iconic models are involved — the 037.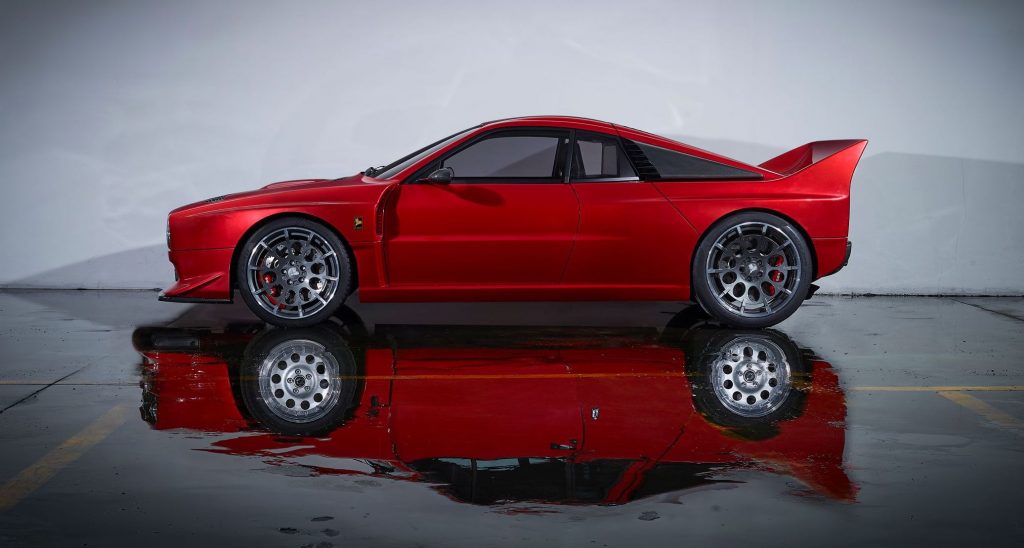 So welcome one and all then to the Kimera EVO37. Built from scratch by Italian motorsports outfit Kimera Automobili, its makers dub it to be 'a tribute to those legendary cars of the 1980s protagonists of the WRC', but with modern technologies sympathetically embedded within its iconic wedge-shaped silhouette. 
Speaking of the silhouette and kicking things off with its exterior first, the body of this EVO37 is an ever-so-slightly modernised take on the original iconic shape. Such is most clearly evidenced from the LED front and rear light clusters, as well as the larger 18- and 19-inch staggered rally-style wheels that now sit snuggly within the boxy flared wheel arches.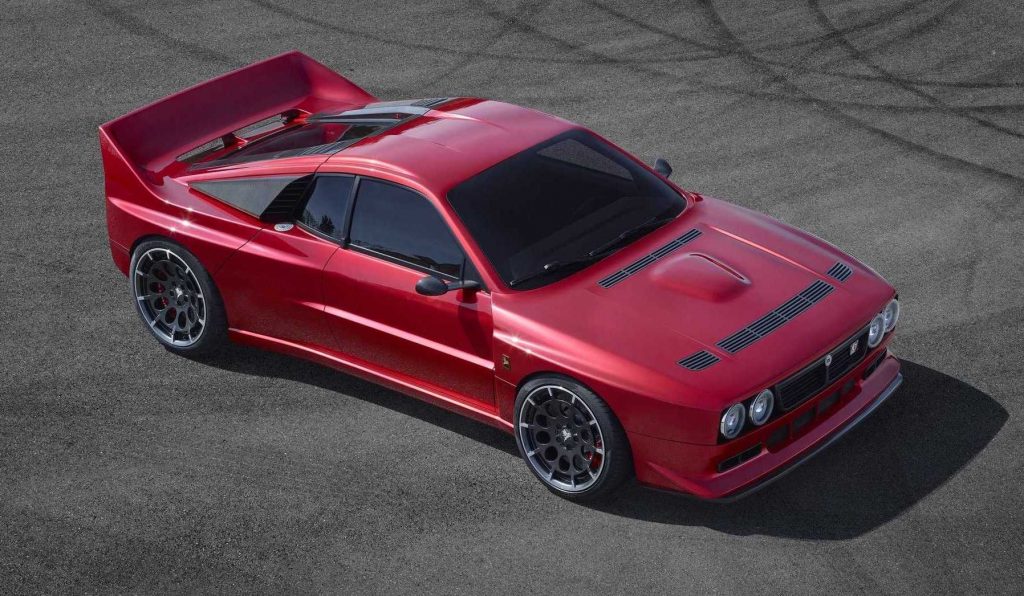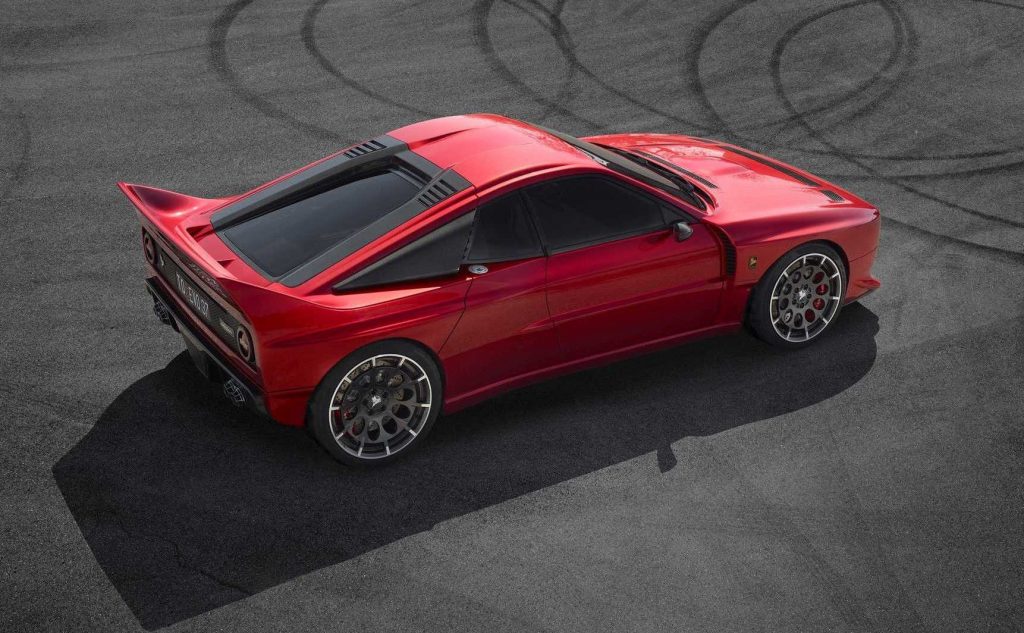 Putting the original and the EVO37 side by side too, one can't help notice that this cleaner-look modern intepretation is also a tad bit longer (though with shorter overhangs) than the one Lancia built way back then. Despite it growing slightly in size however, it shouldn't really have gained all that much in weight, seeing as all the panels are made from modern lightweight carbon fibre.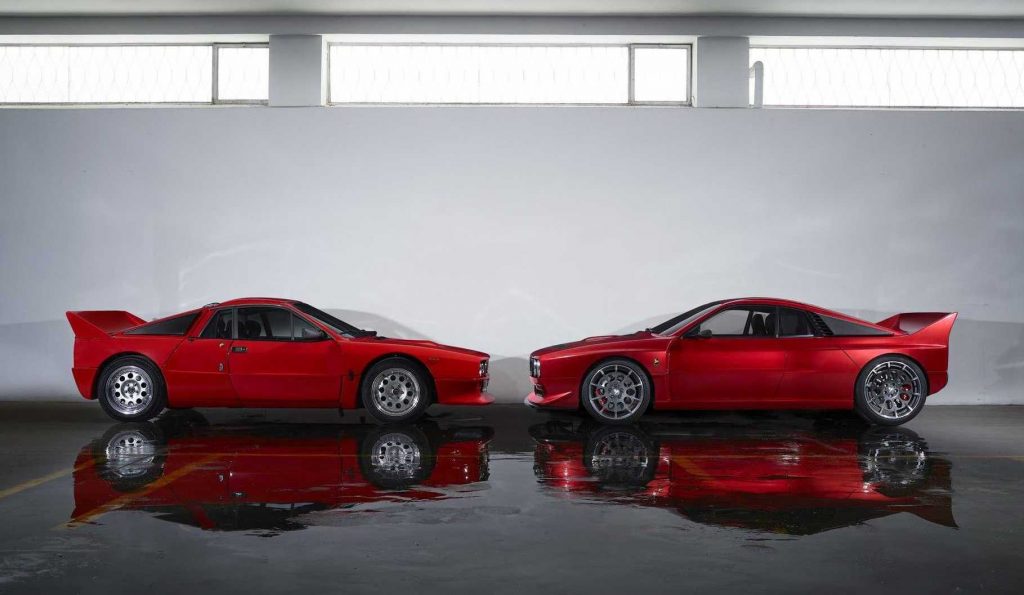 In fact, the EVO37 should also be a radically better performer out on the road than its rally-winning original. Not least because sitting in the middle of it all lies a 2.1 litre four-pot (that is incidentally both supercharged and turbocharged) that has been claimed to output north of 500 hp and 600 Nm of torque.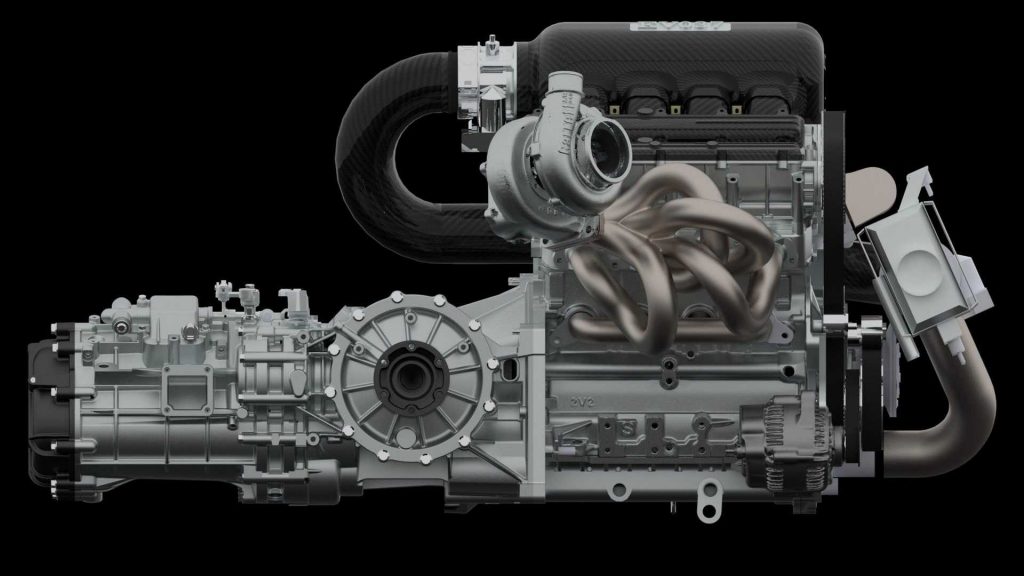 The same configuration as to be found in the 037s of yore, this new-build engine by Italtecnica has no doubt benefited a lot from 40+ years of engine development technology since then. Though a comprehensive package of modifications carried out under the supervision of Claudio Lombardi, the famed Italian engineer who oversaw Lancia's motorsport powertrain programme in the 1980s, is perhaps partly to thank too in doubling the power of the EVO37 in comparison to the original road-going rally car.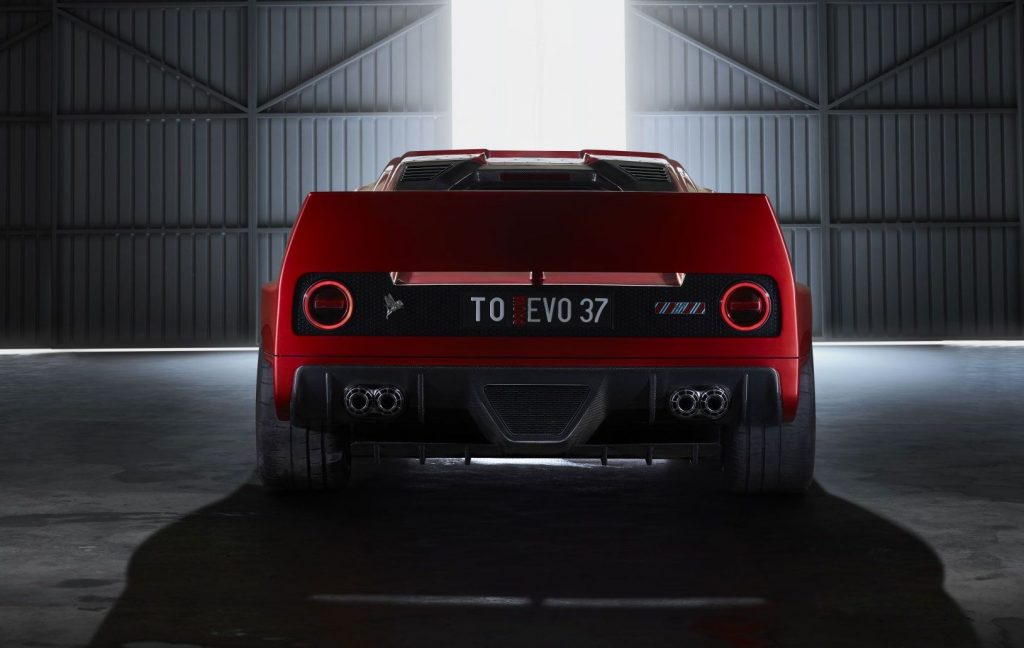 And on the subject of the original 037, the EVO37 still sends drive to solely the rear wheels. An extra gear ratio however has been added to the original 5-speed manual unit, and there is apparently also an option for a six-speed sequential transmission with electro-mechanical actuated paddles that are to be situated behind the steering wheel.
Moving onto the rest of the mechanicals meanwhile, the EVO37 brings with it modern Brembo carbon ceramic brakes and Pirelli performance tyres. Its suspension setup too has been suitably brought up to date, with Ohlin shocks and springs all round bolted onto new tubular front and rear subframes. Both of which in turn sandwich the central chassis section of a Lancia Beta Montecarlo, much like the original 037.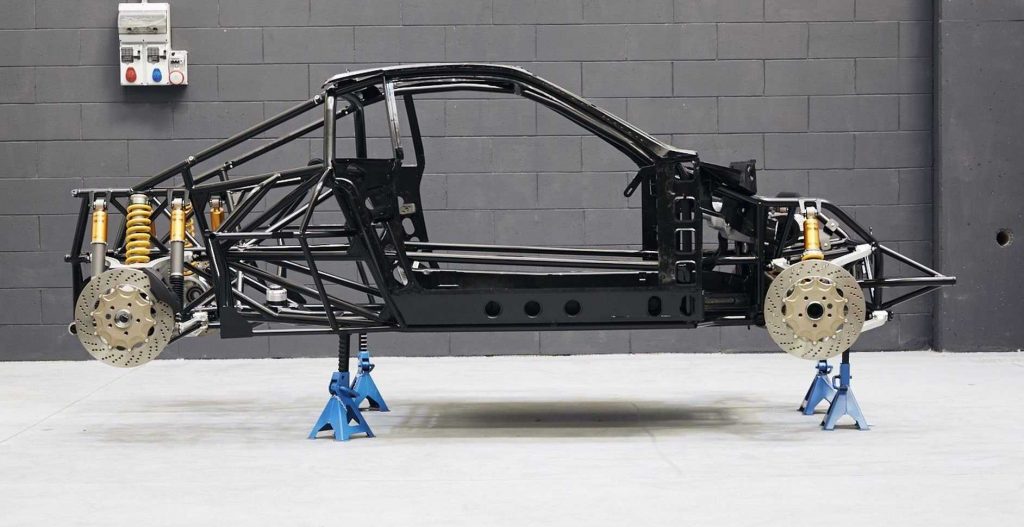 Now further details regarding the performance figures are still kept under wraps at the moment, with all that has been officially revealed being an expected weight-to-power ratio for the EVO37 of an impressive 1 hp/2 kg. Kimera is keeping mum about the what is to be found within this reimagined Lancia, though it is perhaps reasonable to expect lashings of exposed carbon fibre and Alcantara, along with various other rallying accoutrements like sports seats and perhaps even a hydraulic handbrake. 
To be officially unveiled at the upcoming Goodwood Festival of Speed, Kimera has stated that only 37 of these EVO37s will be produced. Each of which costing upwards of €480,000 (RM 2.4 million) a pop.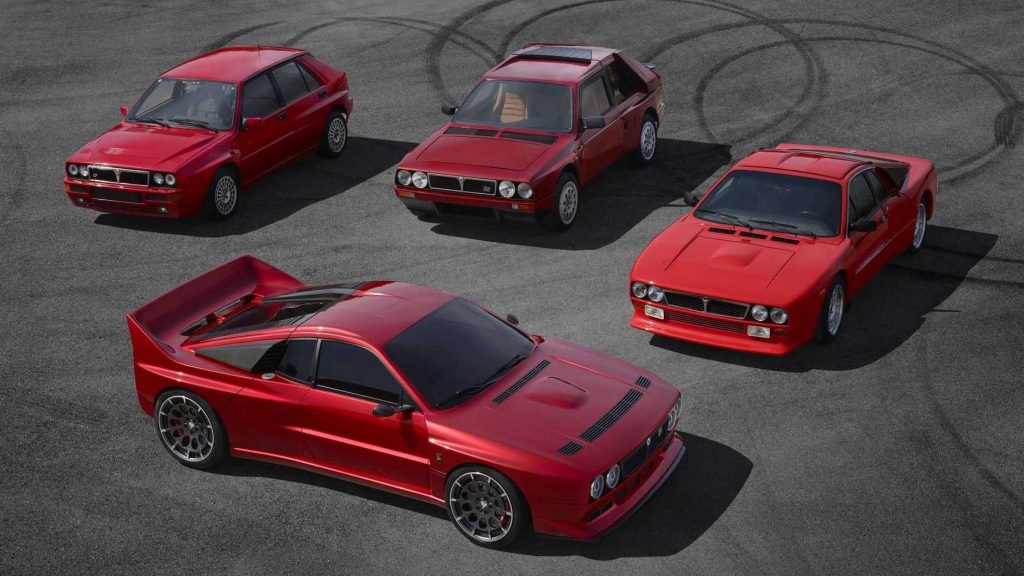 Despite this eye-watering price tag however, 11 of these reimagined 037s have already been spoken for, with initial deliveries set to take place in September. Such is therefore the allure of the Lancia that won the 1983 World Rally Championship (WRC), and being the only two-wheel drive rally car to beat out the mighty all-wheel drive Audi Quattro in the process.