Reviews
First Drive Impressions: Jaguar E-Pace P200 AWD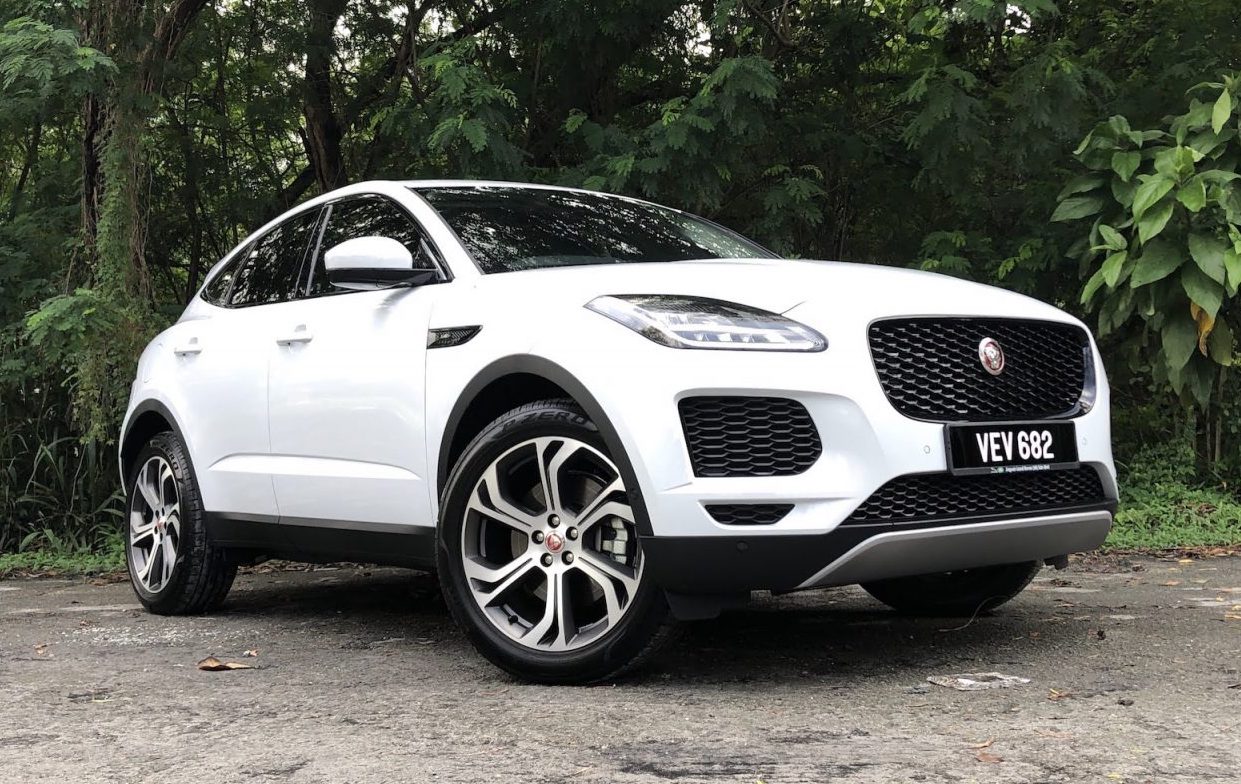 It may be a Jaguar, but is this compact SUV worth the RM 400k asking price?
When one thinks Jaguar, the first few cars in mind would probably be either a sleek sedan or a sporty coupe. This British brand has always prided itself in being the epitome of British caddishness with its Jags. The cars they make might not be as good on paper as its rivals from continental Europe, but they always manage to embody the three quintessential Jaguar qualities: grace, space and pace.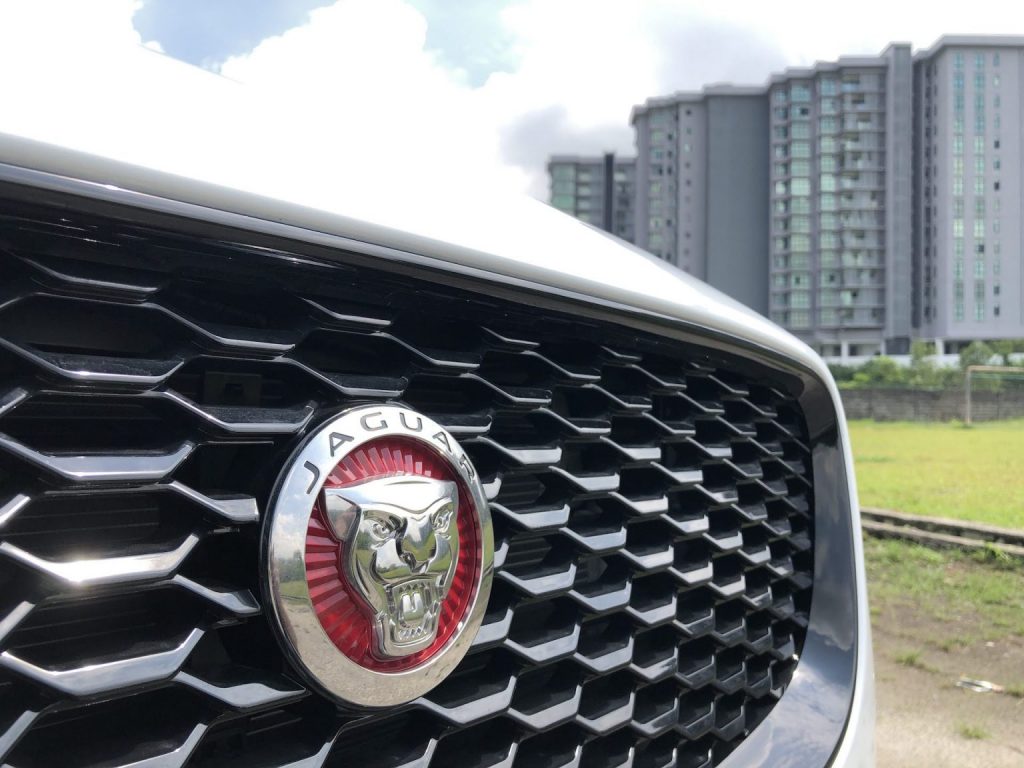 Take their flagship Jaguar XJ for example. It may not be the first choice for luxury limo buyers, but whenever one is sighted on the road, there always seem to be an air of graceful coolness around it. Much more so than the typical Mercedes S-Class or BMW 7 series alternatives that are a dime a dozen.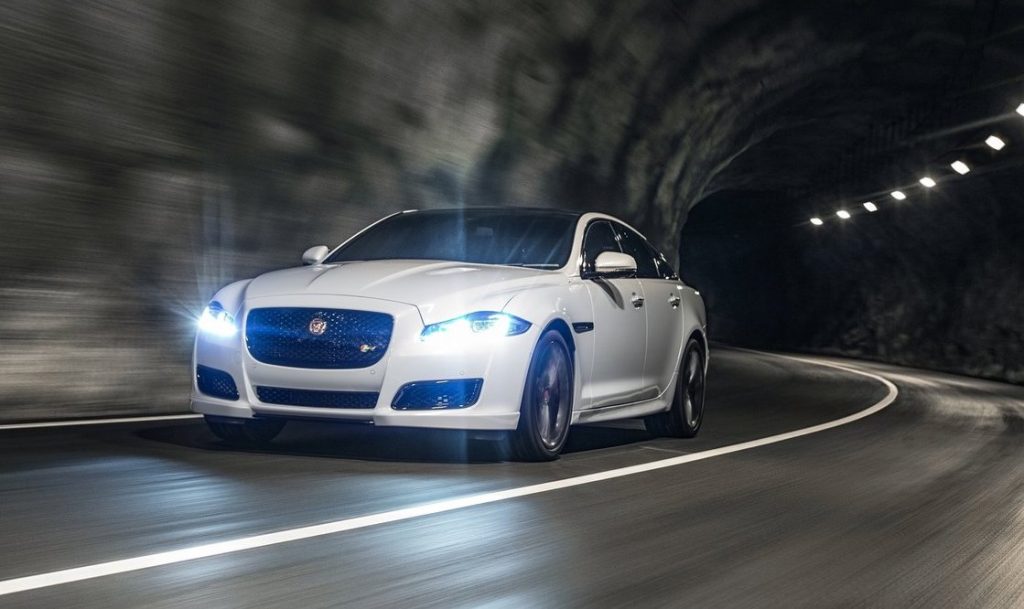 Being a car company existing in this modern era though, sedans and performance cars aren't nearly enough to balance the books. So, to keep up with the times Jaguar has did what every other luxury automaker has seemingly done in recent years and expanded into the SUV market.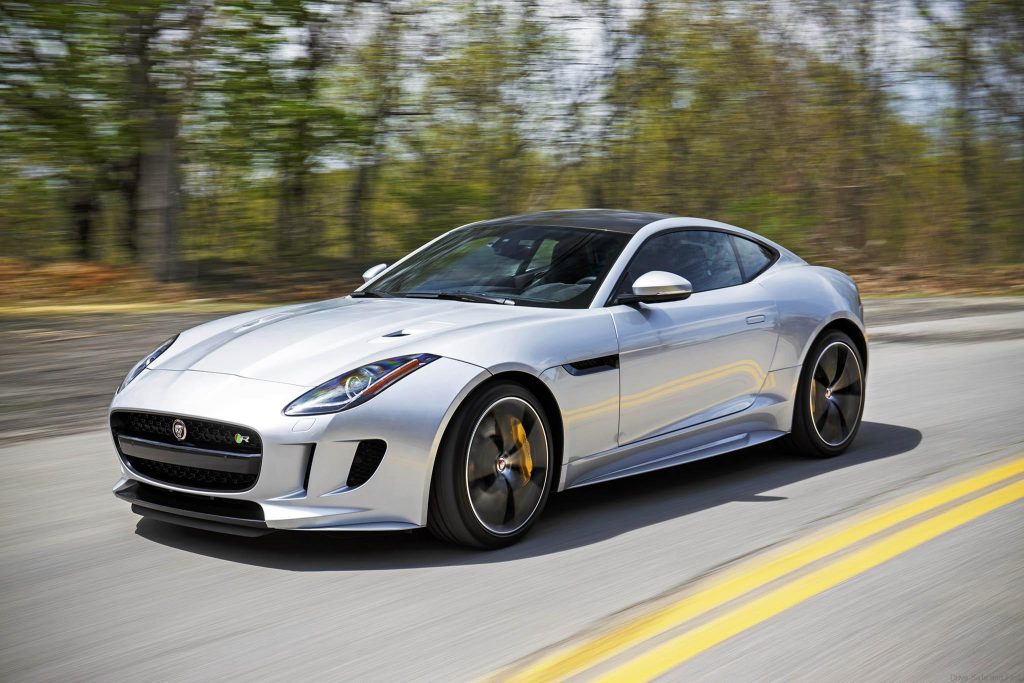 For a manufacturer that had virtually no experience at all in this segment of car till very recently, it has to be said that Jaguar's first attempt were reasonably good. The F-Pace large SUV garnered praise from the media for being an SUV that can go toe-to-toe with the Porsche Macan in terms of handling. No small praise for the British luxury SUV.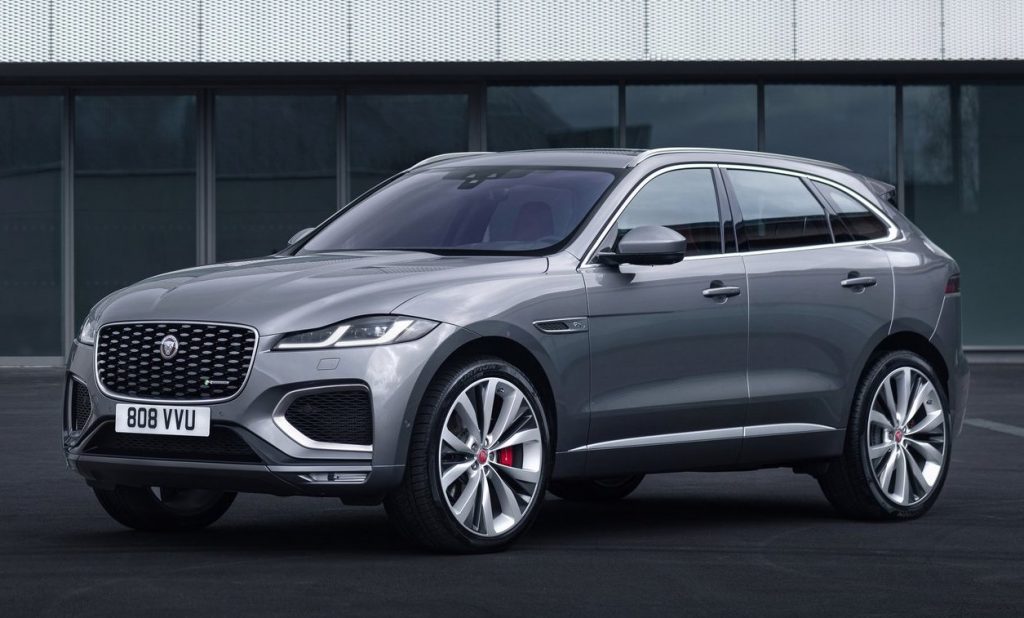 Their other SUV offering, the I-Pace EV SUV too was well received by the automotive press. The general consensus being that although this Tesla rival was a revolutionary step for the marque, it still manages to retain those quintessential Jaguar attributes.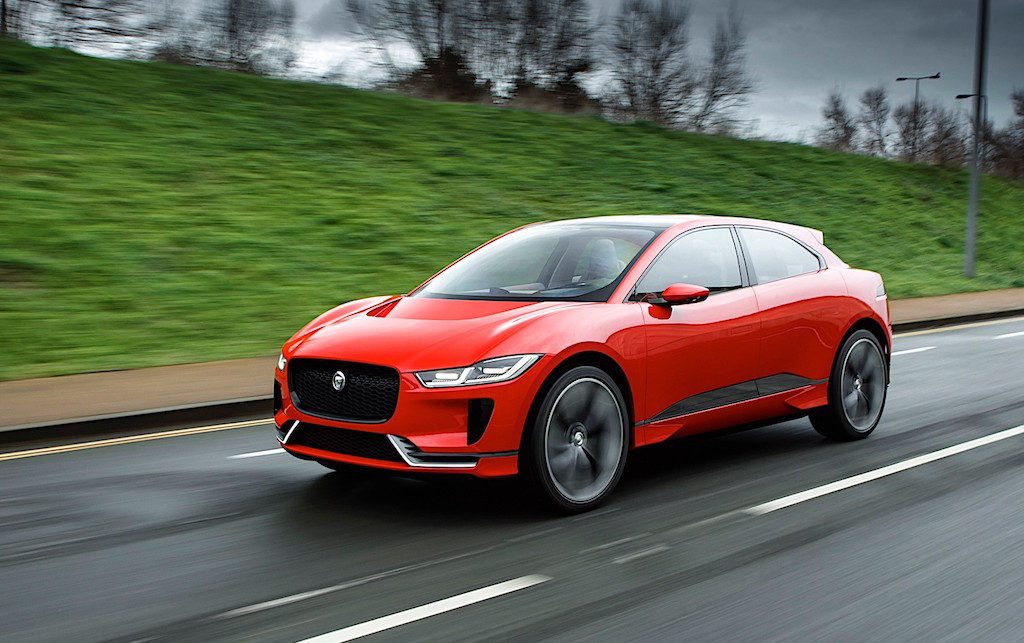 However will this cheapest SUV in the Jag lineup be third time's the charm? Given that cheap Jags aren't always the best out there, thoughts of the old Ford Mondeo based X-type comes to mind, does this new E-Pace compact SUV still have what it takes to warrant that leaping big cat on its grille?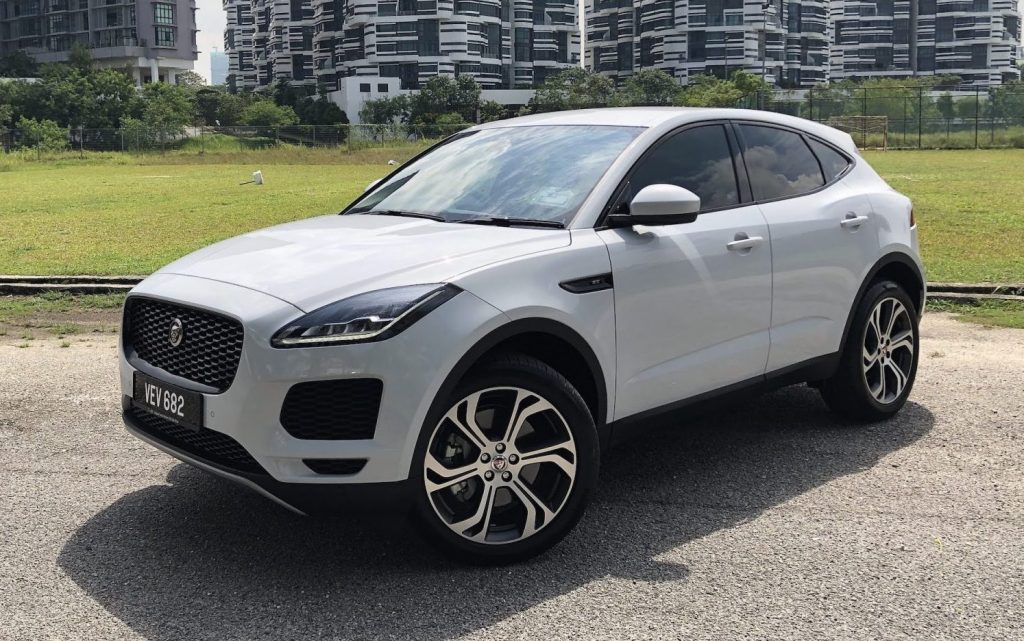 Exterior Styling
To answer that question, let's start with the bare basics first and discuss how this new Jaguar looks. Starting at the front it would be clear to anyone that the new E-Pace basically has the nose of its sporty F-type cousin stretched across its face. This is of course not uncommon in the SUV segment, with even the F-Pace having done something similar using the front of the XJ. However in the case of E-Pace though, the front in my eyes just looks off. 
In my own opinion, the front of the original F-type was always the poorest angle of an otherwise sleek sports car. Its pulled back LED headlights in particular gave it a look as if it had just been startled. So to stretch this look further over the front of a compact SUV certainly doesn't help matters. The large square air-intakes on the bumpers finish off this rather questionably styled front end.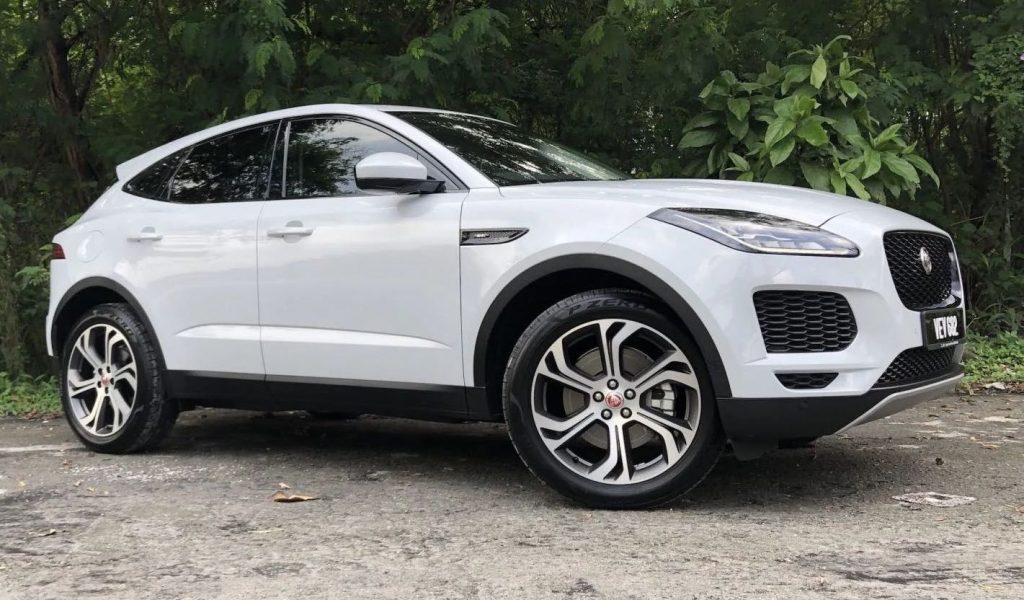 Styling is of course subjective, with beauty being in the eye of the beholder. So it won't be fair to count against the Jag on this point for now. What more, aesthetically challenged front end aside, the rest of the exterior design is still up there with the best looking compact SUVs in the business.
Cosmetic fender vents and hilariously large 20 inch alloy wheels go well with the rising window line of the E-Pace, accentuating the muscular rear three-quarters of this Ian Callum designed Jag. The sleek rear end especially, with its twin round tailpipes integrated within the rear bumper, gives the E-Pace the sporty look that underlines the Jaguar range.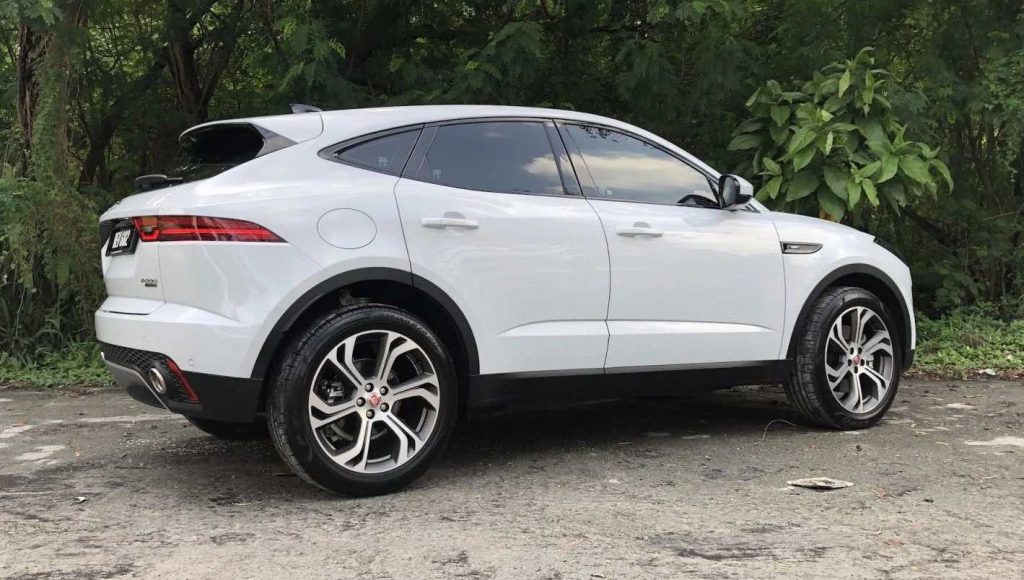 Performance
Speaking of sporty, this smallest of Jags certainly still has sufficient pace to cash the checks written by its sporty looks. Only one choice of powertrain is available for the Malaysian-spec E-Pace, but the 2.0 litre turbocharged Ingenium four cylinder does provide sufficient poke for even the most enthusiastic of drivers.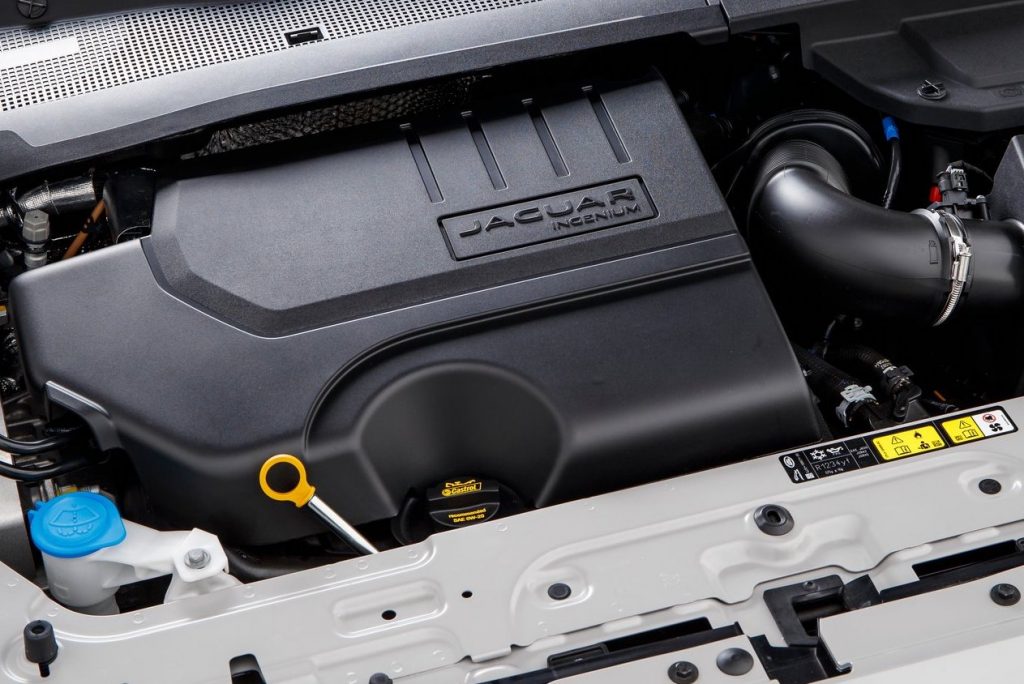 Looking at the numbers alone, 200 PS and 320 Nm is certainly way down on nearly all of its competitors, and the 8.2 second century sprint time further attests to that. Out in the real world though, this smallest of the big cats will provide more than enough power to dart around in everyday traffic scenarios.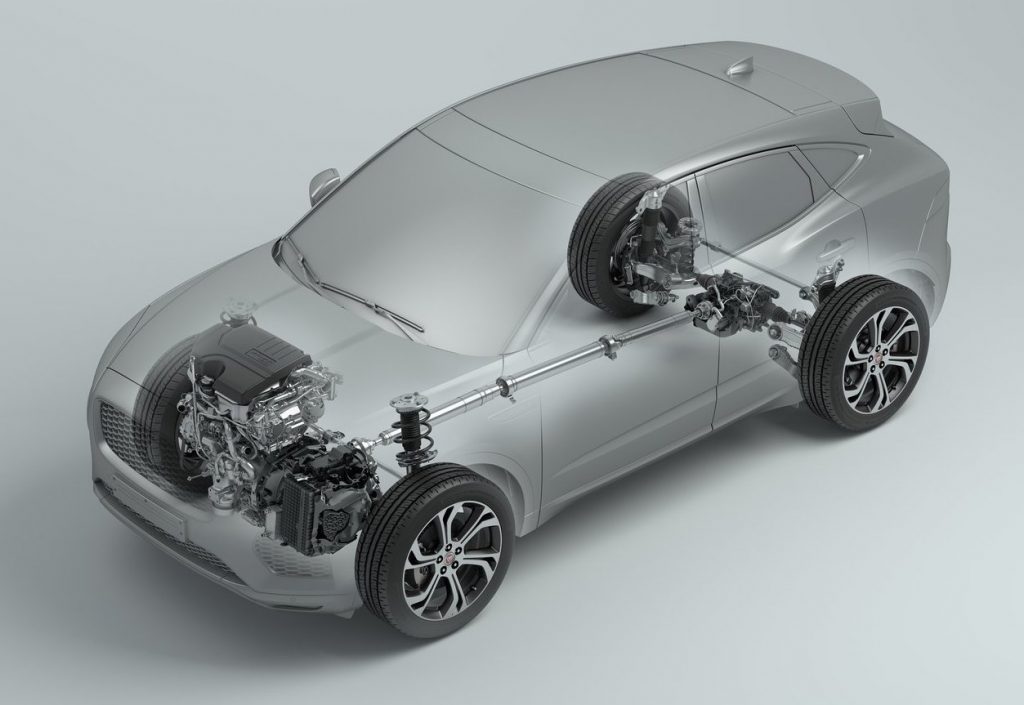 Driving Dynamics
Darting around in traffic also further exposes what is perhaps the party piece of the E-Pace, its handling. Through the bends, this compact Jaguar is handles as good as anything that is twice as small and twice as sporty. It may be a high-riding SUV, but it chuck it into a corner and you'll be forgiven in thinking that you're driving a hot hatch. What more is that thanks to standard all-wheel drive and wide low-profile tires, there is rarely an instance when the Jag is unsettled, even when ragging it around in dynamic mode.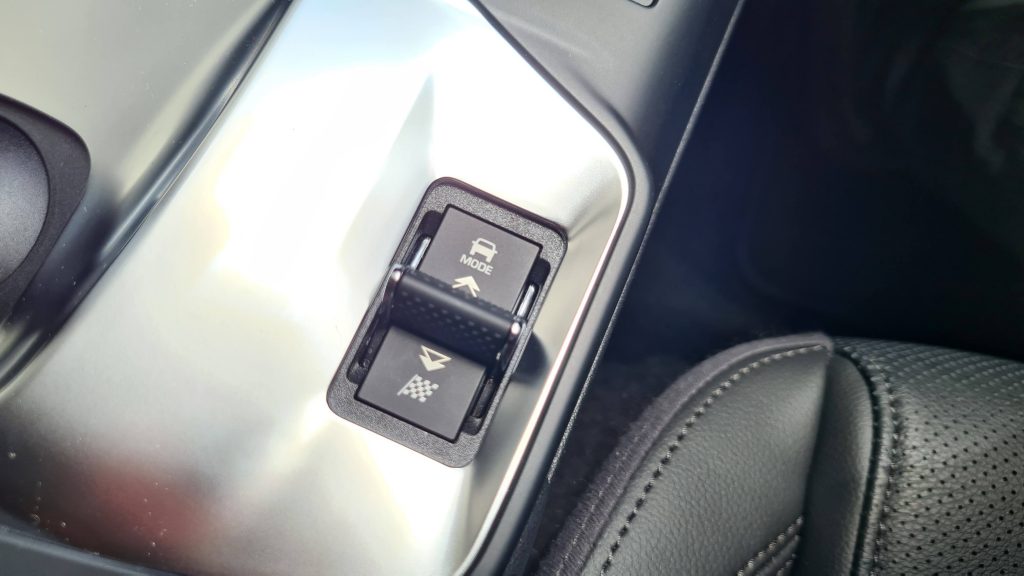 Comfort and Ride Quality
There is however a flip side to all this great handling, and that would be the ride quality of the E-Pace. A proper Jag should have grace as well as pace, this particular Jag however fares better with the latter rather than the former.
Riding on stock steel springs and low profile tires, it is perhaps unreasonable to expect this cheapest of Jaguars to be capable of the signature Jag waft. Credit where it is due too, the E-Pace is reasonably refined at lower speeds, soaking up most of the road imperfections and a cabin that is decently insulated from external noises. That said, it still doesn't forsake that fact that at moderate to high speeds, the ride is more jittery and bouncy than it should be for a premium car, even more so for a Jaguar.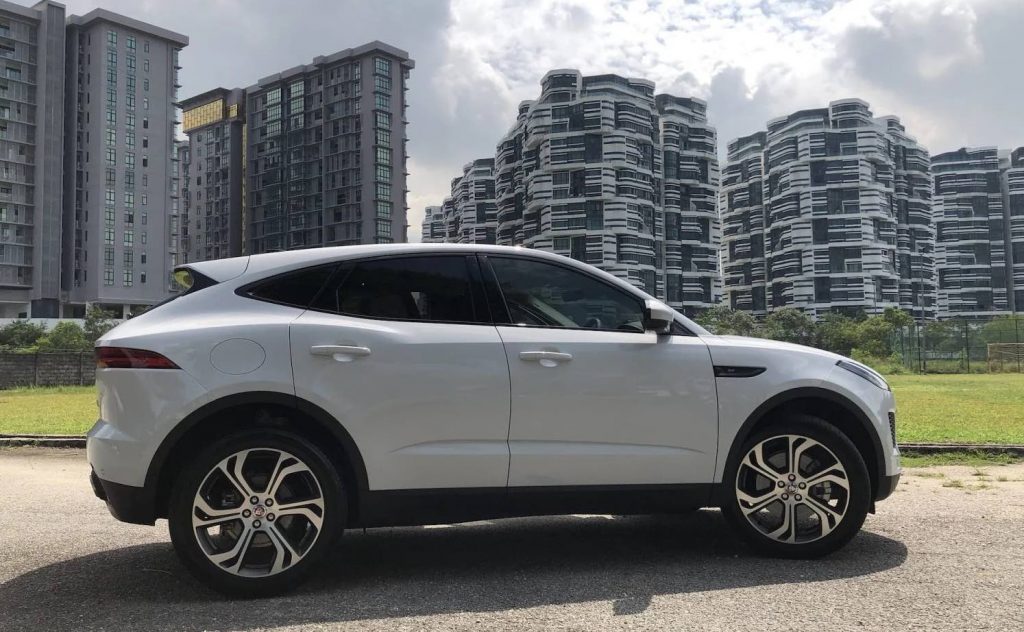 Furthermore, it would be not totally unreasonable to think that not all Jag drivers are going to be hoofing their SUVs all the time. The more likely scenario one where would find an E-Pace will perhaps be sitting in traffic or going to the supermarket, the everyday uses of an SUV if you will. This is where however the Jag continues to fall short.
For starters, the automatic gearbox is a tad indecisive. No surprise though seeing that it has 9 gears to pick from. While that many ratios are great for fuel efficiency and pick-up, it is not so great when the transmission is constantly picking between gears while just creeping in a slow speed traffic jam.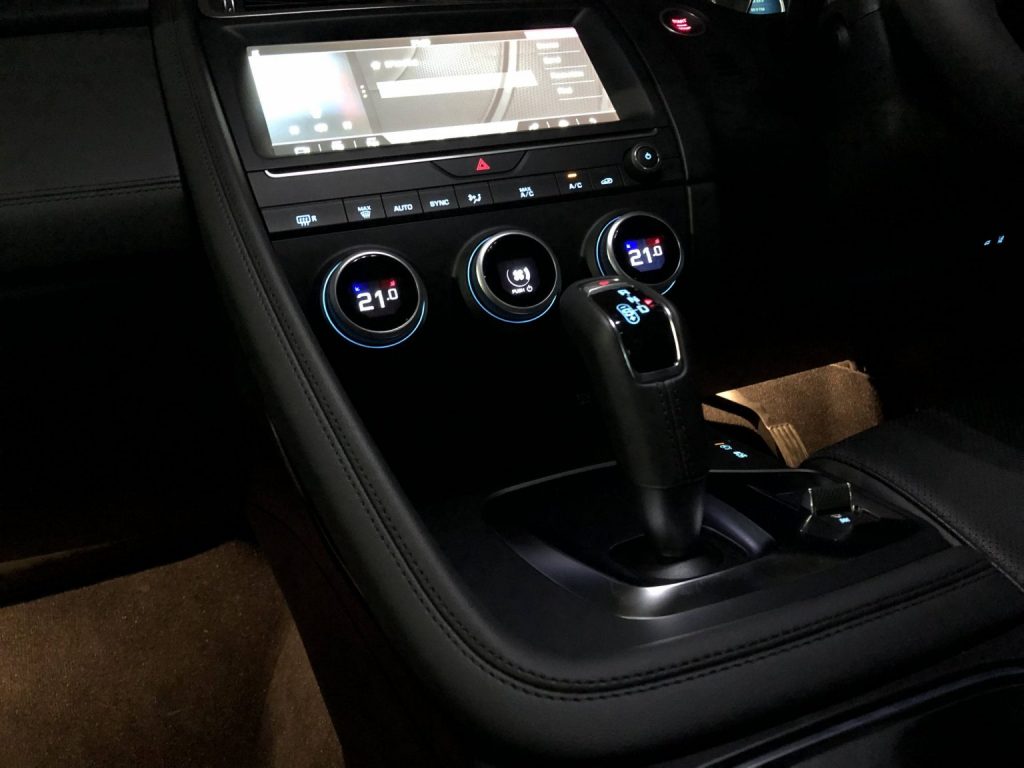 The brakes too, while providing more than adequate stopping power for this nearly 1.9 tonne SUV, is just a touch too grabby with too a sharp initial bite. Thereby adding to the frustration when just navigating stop start traffic. Adding to that list of niggles, the hard seats that are supposedly sporty and supportive further exacerbate the stiff ride. Not to mention handily flattening one's arse after a long journey. 
Interior and Technology
These hard seats neatly leads on to the subject of the E-Pace's interior. Much like the exterior styling, the interior of this compact Jaguar also borrows heavily from its F-Type stablemate.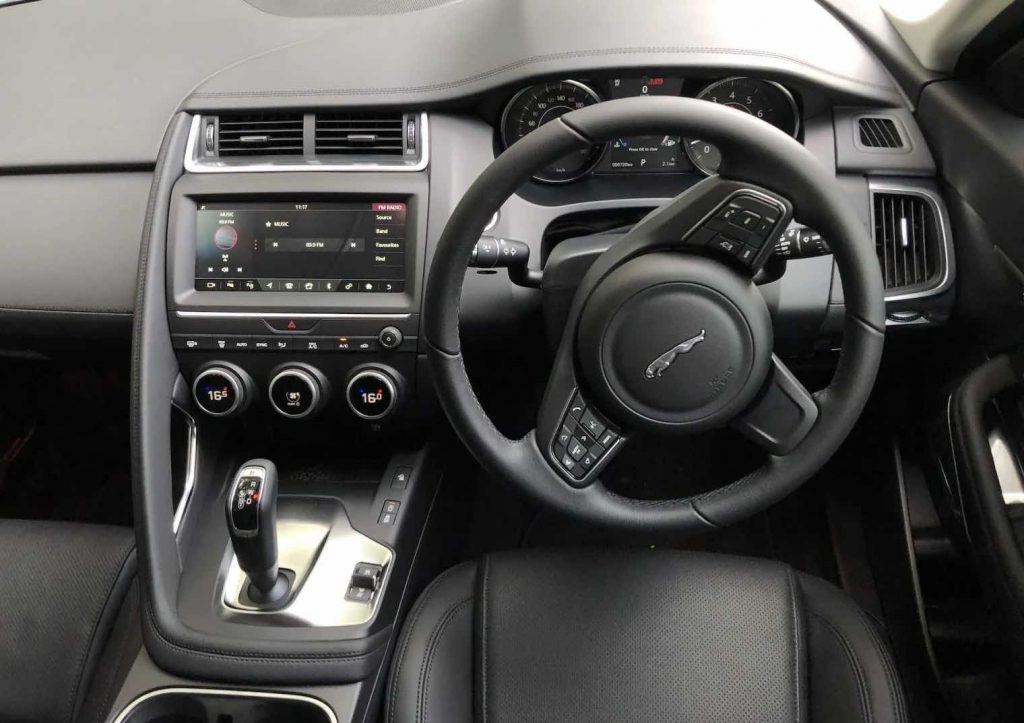 A thick-rimmed leather-wrapped steering wheel is functionally identical as the one on the Jag sports car. The same goes for the 10 inch Touch Pro central infotainment system with integrated Apple CarPlay and the neat rotary climate control dials inset with LCD screens. It is also the reason why there is a large grab-handle sticking out of the centre console of this compact SUV.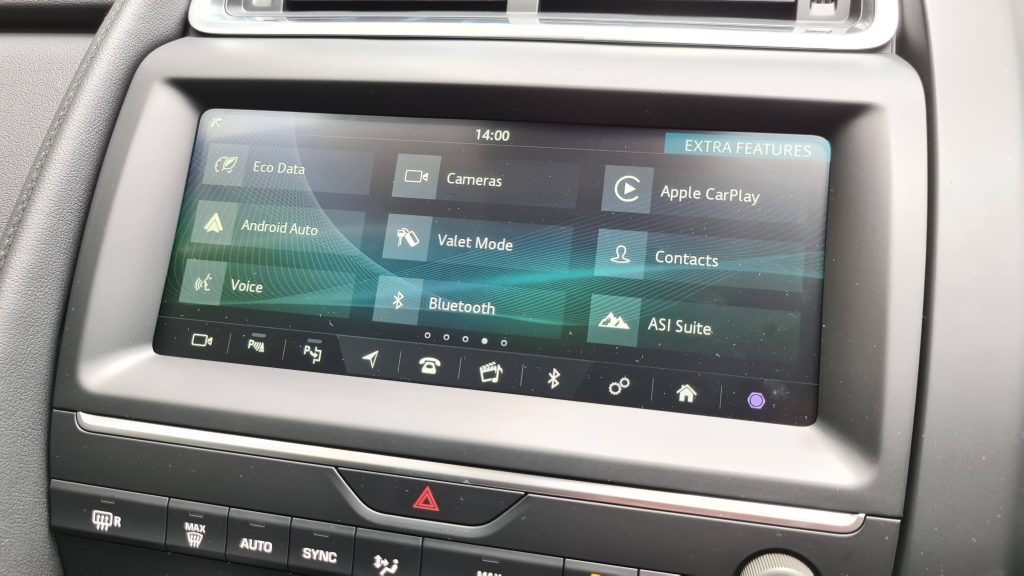 On the subject of interior quality, the fit and finish within the E-Pace is on par with other premium marques. Everything seems well screwed together and is nice to the touch. JLR quality and reliability issues seems to have improved vastly in recent years too, with only software glitches being the main bug-bears of E-Pace owners globally.
And even if issues arise, the Jaguar Care 5 year warranty and free service maintenance program should provide a hassle free initial ownership experience. What should be more of an immediate concern though is the technology, or more precisely lack thereof on this premium compact SUV.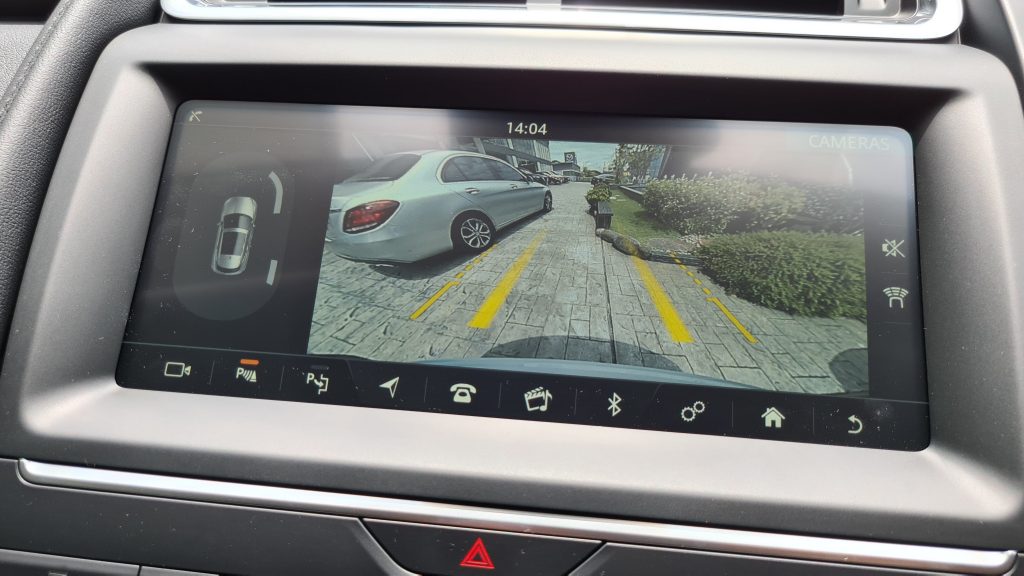 While the E-Pace does feature Lane Keep Assist, 6 airbags, a powered tailgate and a frankly brilliant Meridian sound system, the E-Pace, that is sold in Malaysia at least, does lack some premium features buyers expect from this segment of car. A clear example of this is the lack of a digital instrument cluster, as this baby Jag only features a tiny screen sandwiched between two traditional dials.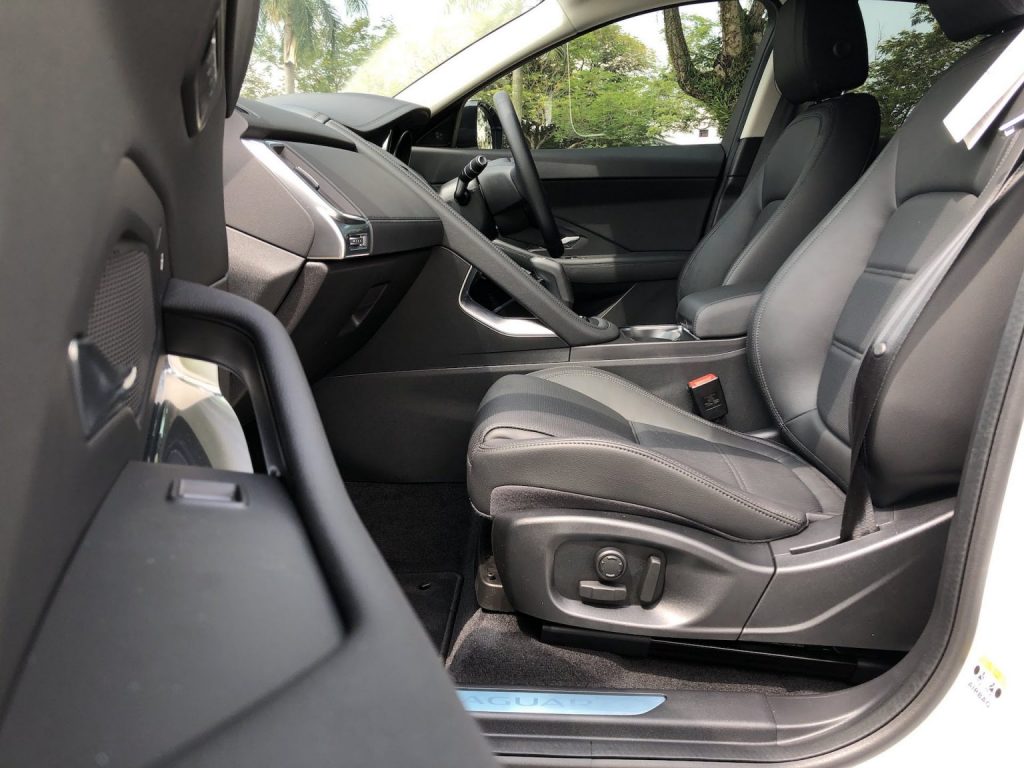 Practicality
Interestingly too for an SUV, practicality also does not seem to be the E-Pace's strong suit. Much of this boils down to the Jag sitting in-between segments. Much like its Evoque cousin from its sister brand, Land Rover, the dimensions of the E-Pace is in between that of a Honda HR-V and CR-V, or for a more apt comparison BMW X1 and X3.
Thus on one hand, it does seats 5 at a pinch, with an adequate boot for daily use. On the other hand though, there is no denying it is compact. And while that is good for sporty handling, it is not much use for the Utility part of the SUV name.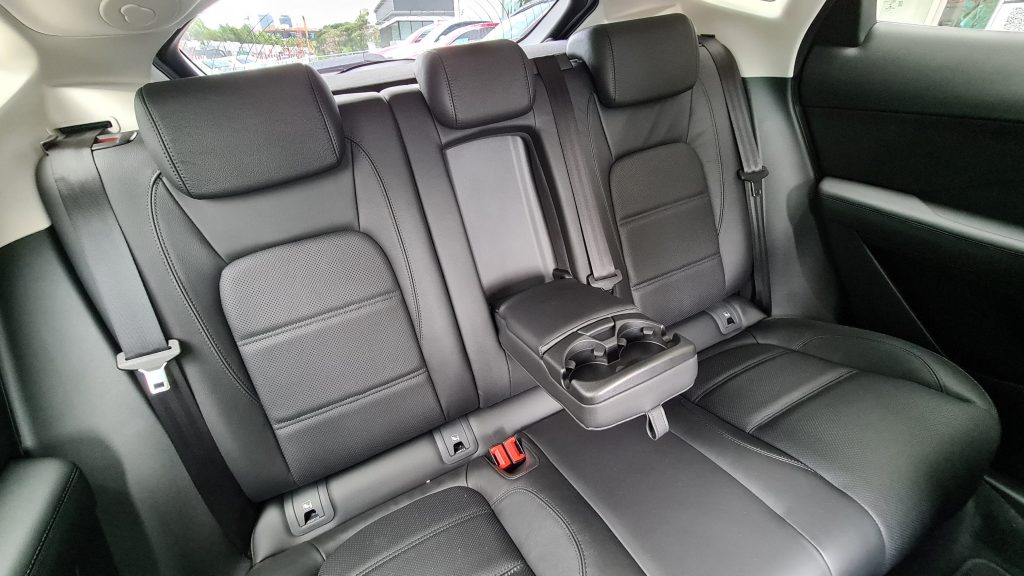 Price
Continuing on the topic of those BMWs, the comparison between these Bavarian SUVs throw into sharp relief the biggest problem with the Jaguar, and that would be the price. The Jaguar E-Pace as you see here currently retails for RM 403,216.67 (when the sales tax incentives are still in place). For RM 400k, one could justifiably do a lot better with a lot less cash.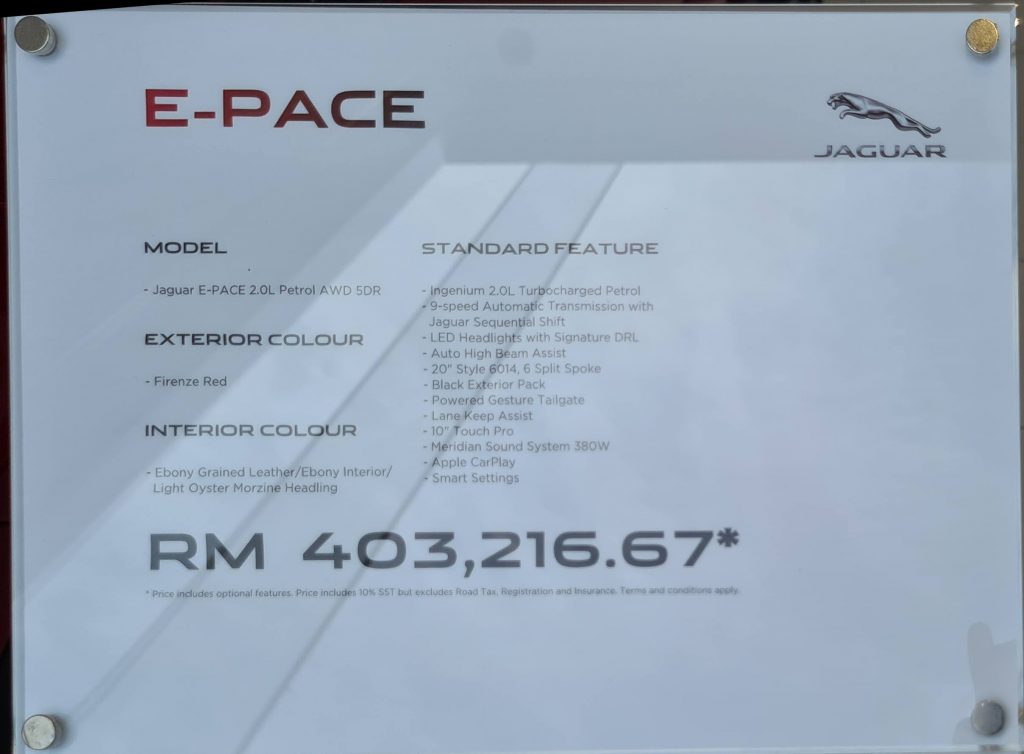 Competitors
Considering its slightly more spacious German rivals, the BMW X3 and Mercedes GLC retail at roughly RM 100k less than the Jaguar, it is no wonder why you don't see many of these on Malaysian roads. Granted, the E-Pace being a CBU import is always going to be more expensive than the other two CKD alternatives. Both German alternatives also lack crucial safety and technological features, but the huge chunk of change that is still in your back pocket does quell those complaints relatively quickly.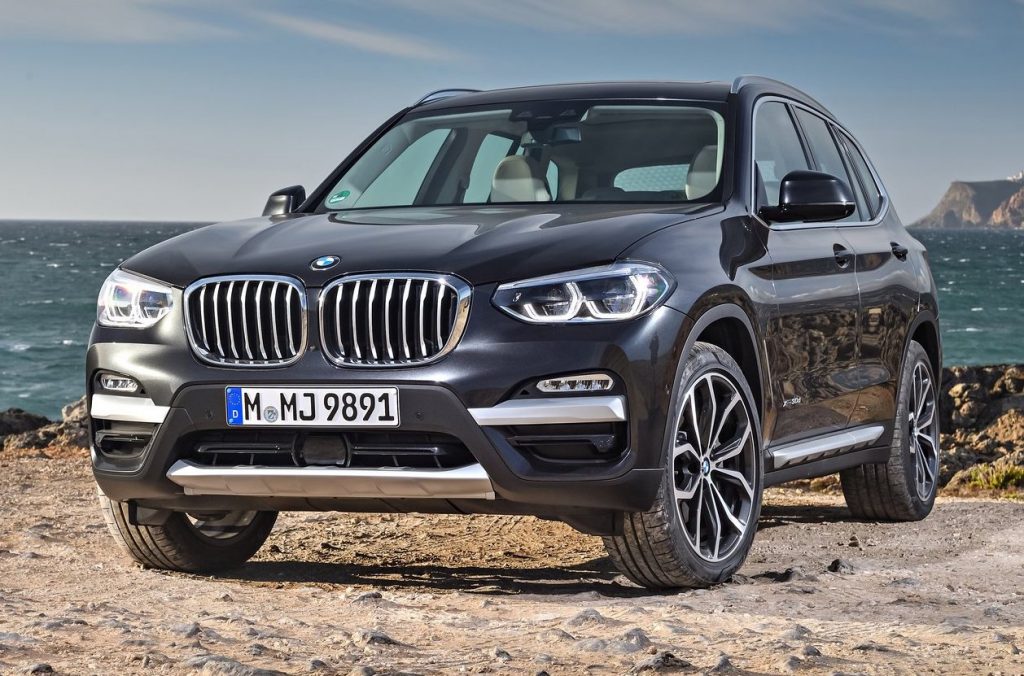 If technology is at the forefront of the shopping list, the Lexus NX with its Lexus Safety System+ still only costs RM 304k. Not the RM 403k that Jaguar is asking. For that kind of money, the E-Pace is vulnerably close to the Porsche Macan which starts at RM 430k. To many, that Porsche badge is surely more alluring than the leaping cat, despite how good the E-Pace is to drive.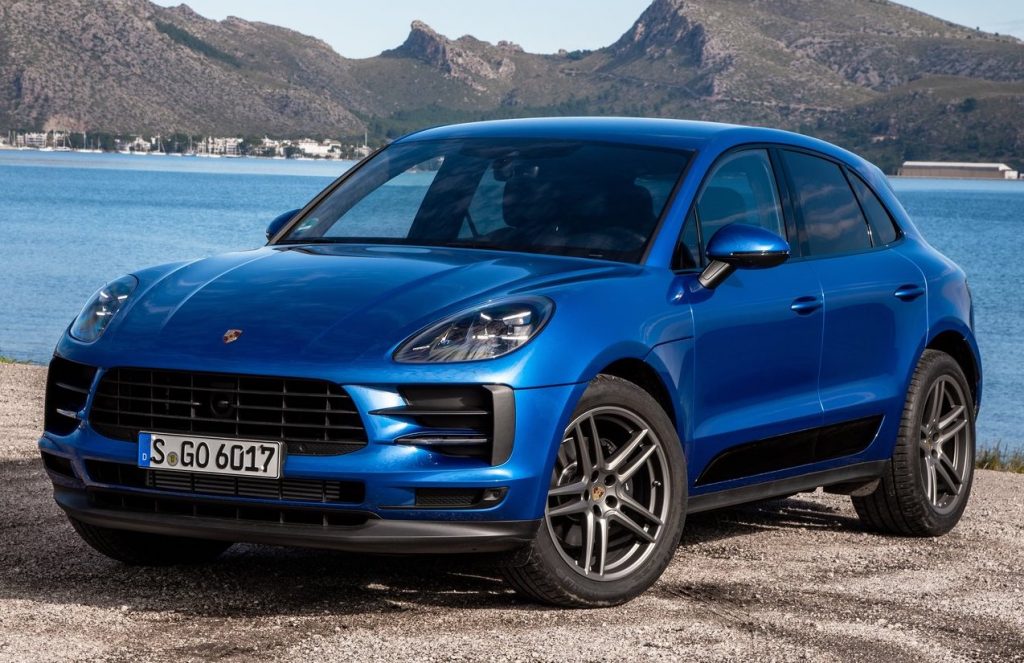 To those who are adamant in owning a SUV from a once-British now-Indian manufacturer, how about the Land Rover Discovery Sport instead. While the Evoque does cost RM 100k more than the E-Pace, the Disco Sport only retails at RM 370k.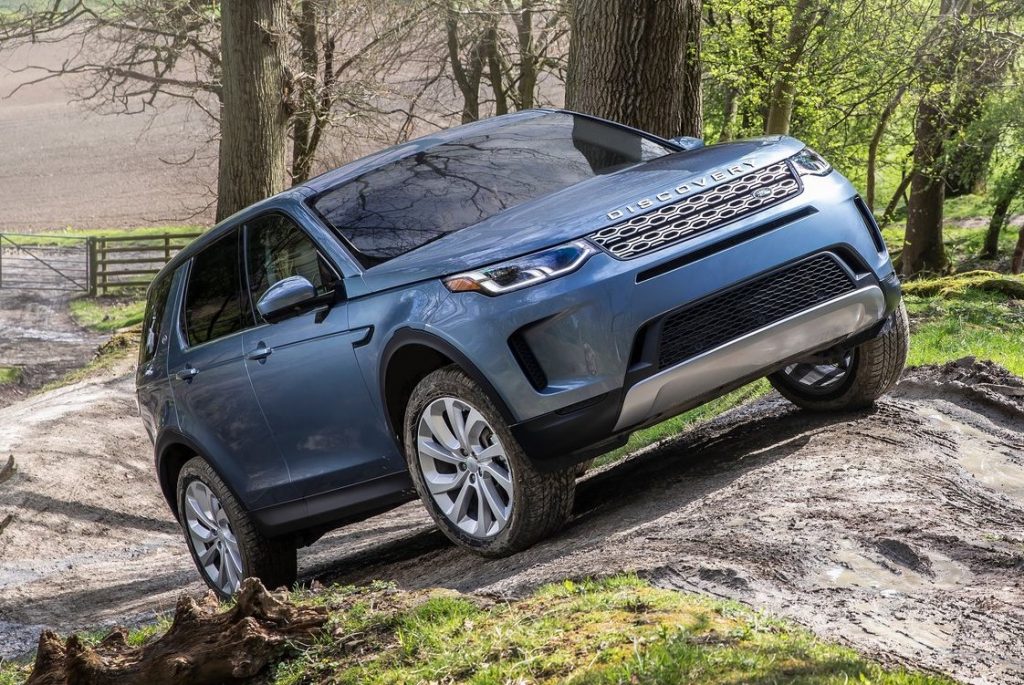 What more is for RM 30k less, you'll find a larger car with the option of two extra seats behind in the Disco Sport. Not to mention a nicer interior, more tech, and to those who care about such things, a more pucker badge from a manufacturer who specialises in off-roaders and started the luxury SUV segment in the first place.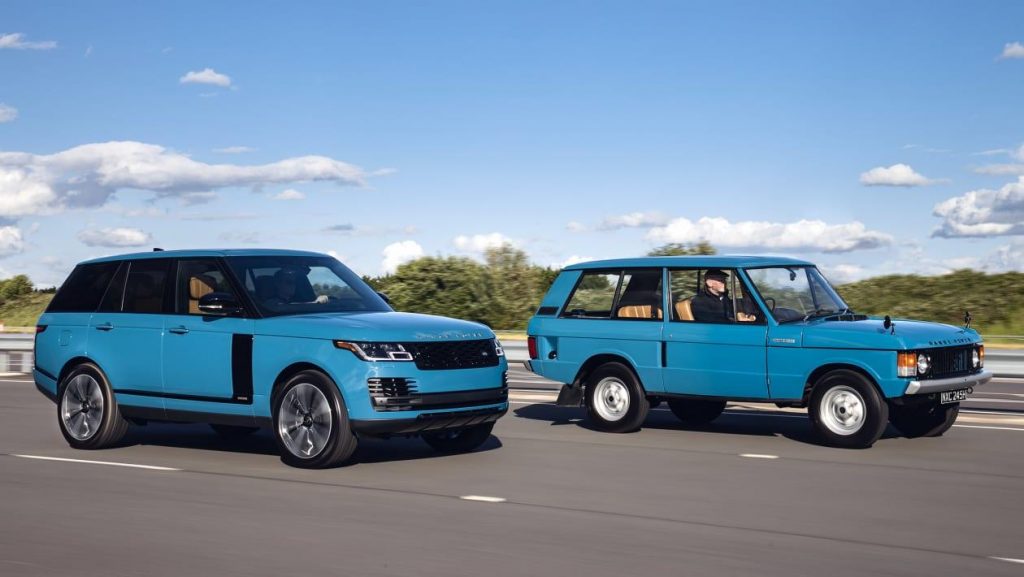 Jaguar E-Pace P200 AWD Technical Specifications
Engine: Ingenium turbocharged four-cylinder petrol
Displacement: 1,997 cc
Transmission: 9-speed Sequential Shift automatic transmission
Max Power: 200 PS @ 5500 rpm
Max Torque: 320 Nm @ 1250 rpm
0-100km/h: 8.2 secs
Top speed: 216 km/h
Price: RM 403,216.67 (including sales tax exemption)