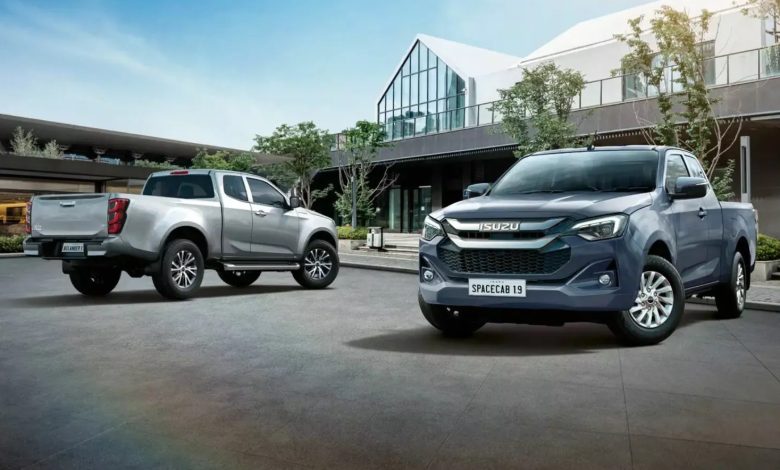 The bigger news though is Isuzu has hinted for an all-electric D-Max to be arriving in 2025. 
Four years after it has made its initial international debut, Isuzu has finally given the third-generation D-Max a mid-life facelift. Arriving first in Thailand, this updated pickup brings with it a mildly refreshed exterior aesthetic, in addition to a host of new interior and safety tech.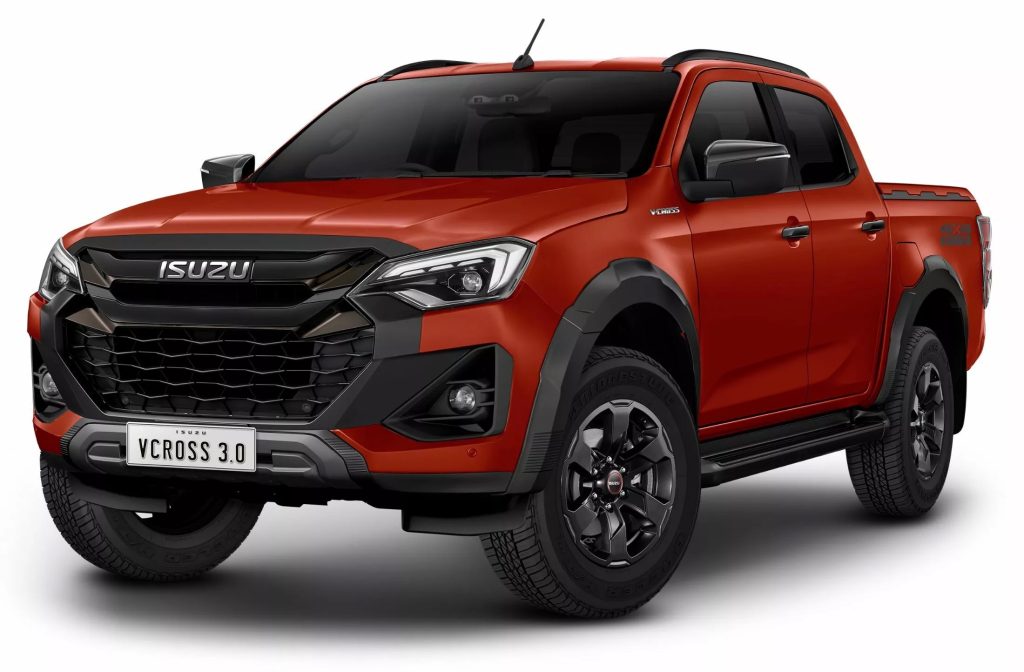 Starting first with the changes to the outside, the revised D-Max nets a redesigned front grille with a new 3D look, which is then flanked a new pair of headlights and a new hood with a power bulge. This pickup also benefits from a mildly revised bumper with air-curtains on its sides, in addition to a new tailgate that now features a more pronounced integrated spoiler and revised taillight graphics with three-level L-shaped styling.
Moving inside meanwhile, the digital instrument panel within the D-Max has now grown to 7-inches and its 9-inch infotainment touchscreen has gained a row of touch-sensitive buttons and two physical knobs for controlling the tuning and volume. Isuzu has also added USB-C ports for up front and for the second row, in addition to introducing a new smart key with remote engine start function.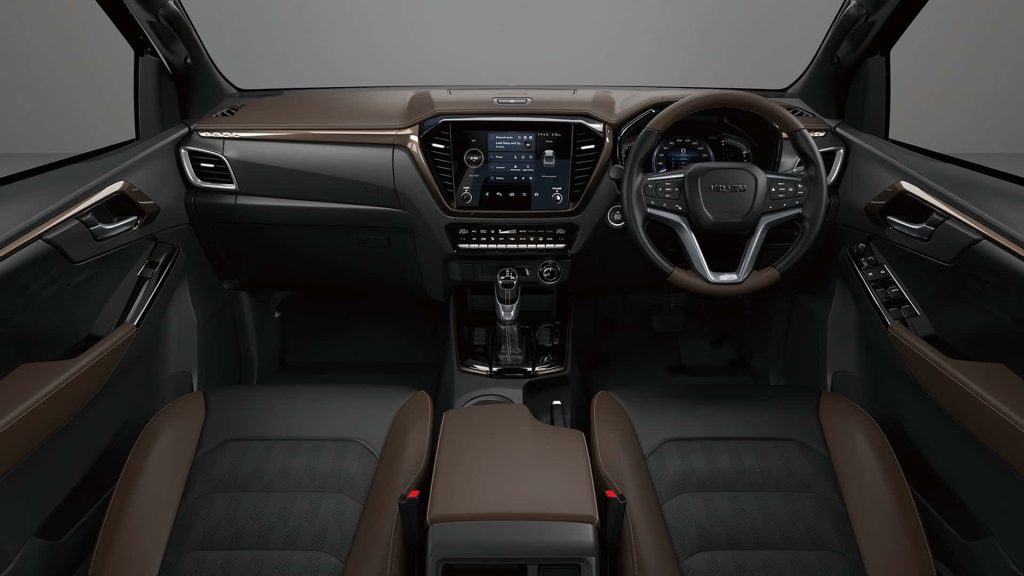 The D-Max has gained some safety tech improvements through this update too, with these facelifted pickups now featuring a new stereo camera that enables automatic emergency braking. A heated housing that prevents the camera lens from fogging up in cold climates has also been added by Isuzu, with manual versions of this truck now to be available with adaptive cruise control as well.
As for those who take their pickups off the beaten path meanwhile, you'll likely be happy to hear that the D-Max has been updated with a new 'rough terrain mode' that better controls its braking ability and engine speed when driving off-road. Isuzu has apparently also now tweaked its off-road electronics to activate traction control when the electronic rear differential lock is enabled.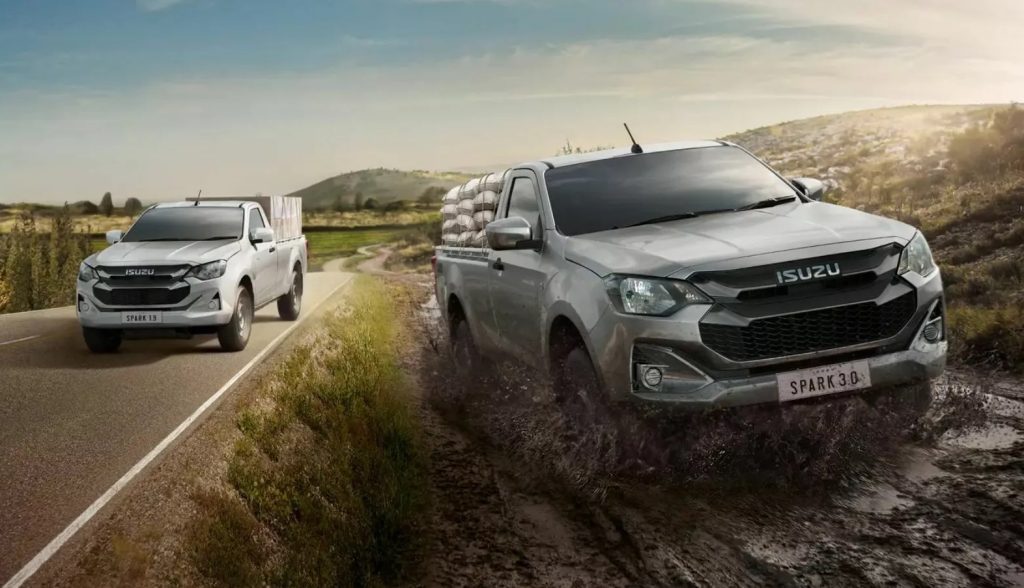 What Isuzu hasn't messed with though on the updated D-Max is its powertrain, with this pickup still to be available with the same 1.9-litre or 3.0-litre turbodiesel four-pots as before. The smaller oil burner outputs 148 hp and 350 Nm of torque, while the more potent 3.0-litre unit is rated for 187 hp and 450 Nm of torque. 
Though having said that, Isuzu has nevertheless revealed for a new all-electric version of the D-Max to be arriving sometime in 2025. Further details of this EV however are unfortunately still thin on the ground at present, with the only other tid-bit of known information being that it will likely be produced in Thailand but launched first in Europe.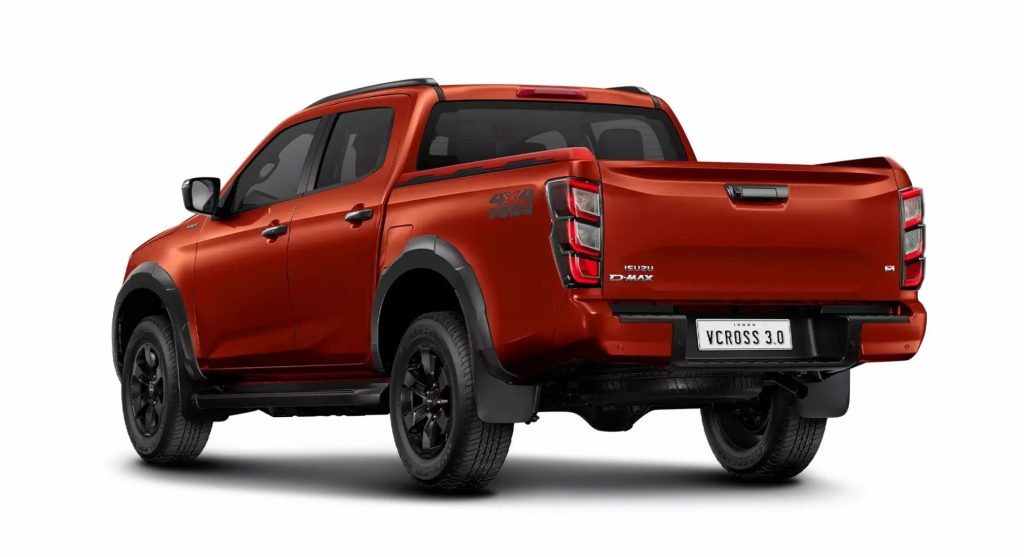 Sales of this updated D-Max is currently set to begin on the 12th October in Thailand, which is incidentally its biggest market, with 180,000 units of this pickup having been shifted over there last year. Seeing though as the initial local launch of this third-generation model took over 2 years for it to travel down south to us, it really remains to be seen as to when exactly will Malaysia be getting this facelifted Isuzu.