Automotive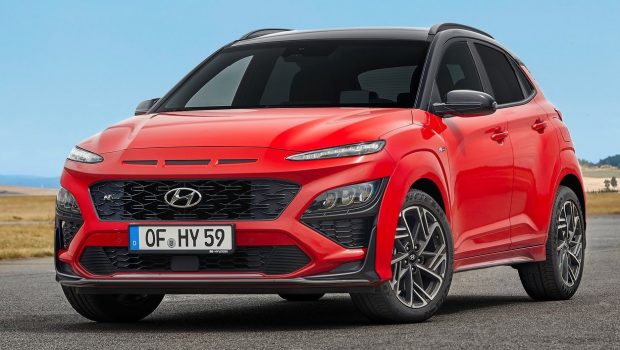 Published on July 15th, 2021 | by Joshua Chin
0
Hyundai Kona N Line To Soon Be Arriving In Malaysia
The sporty N Line will be accompanied by the launch of the Kona 1.6 Turbo over here too. 
Well this is certainly a pleasant surprise from Hyundai Malaysia, as it has recently been announced that the new Kona N Line will soon be available over here fairly soon. Arriving alongside the 1.6-litre turbocharged variant of this recently facelifted South Korean compact crossover, this will mark the first time that an N Line model will be offered on our shores.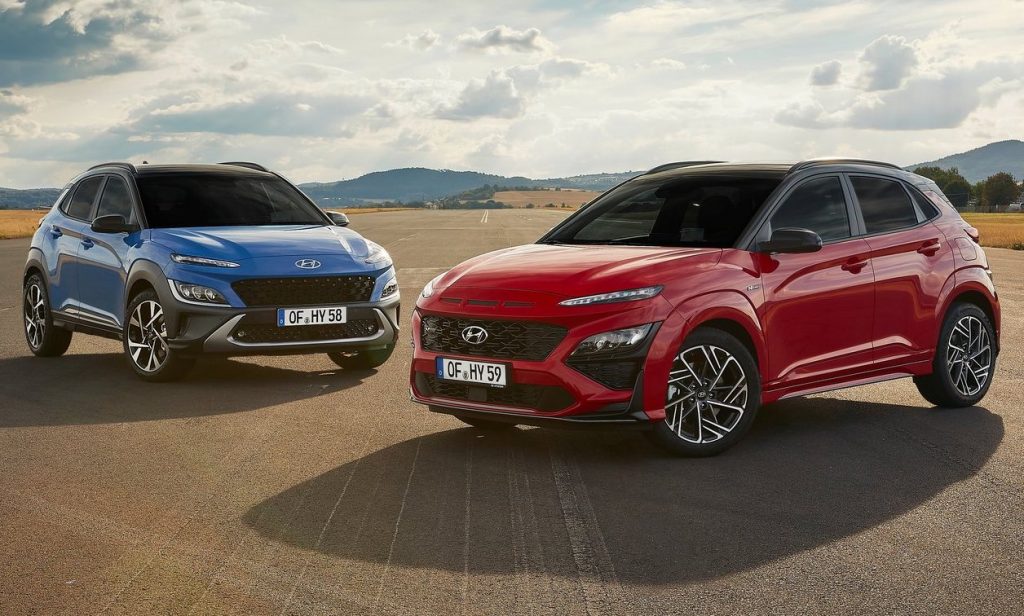 Just a bit of housekeeping first however, it is worth pointing out that the N Line is a whole different animal to the much-hyped full-fat Kona N that was launched globally recently. That is because N Line in Hyundai speak essentially denotes the sporty-looking flavours of its normal lineup, much like what the AMG Line is to Mercedes-Benz for instance. 
Some might perhaps recall too that Hyundai Malaysia had actually brought in a 1.6-litre turbocharged variant of the prior iteration Kona last year, but that power plant was dropped when the facelift version arrived shortly after. So what has effectively been announced recently therefore is basically the return of a boosted powertrain option within the updated South Korean compact crossover, along with the arrival of a sportier looking trim-level that will be sporting the same engine.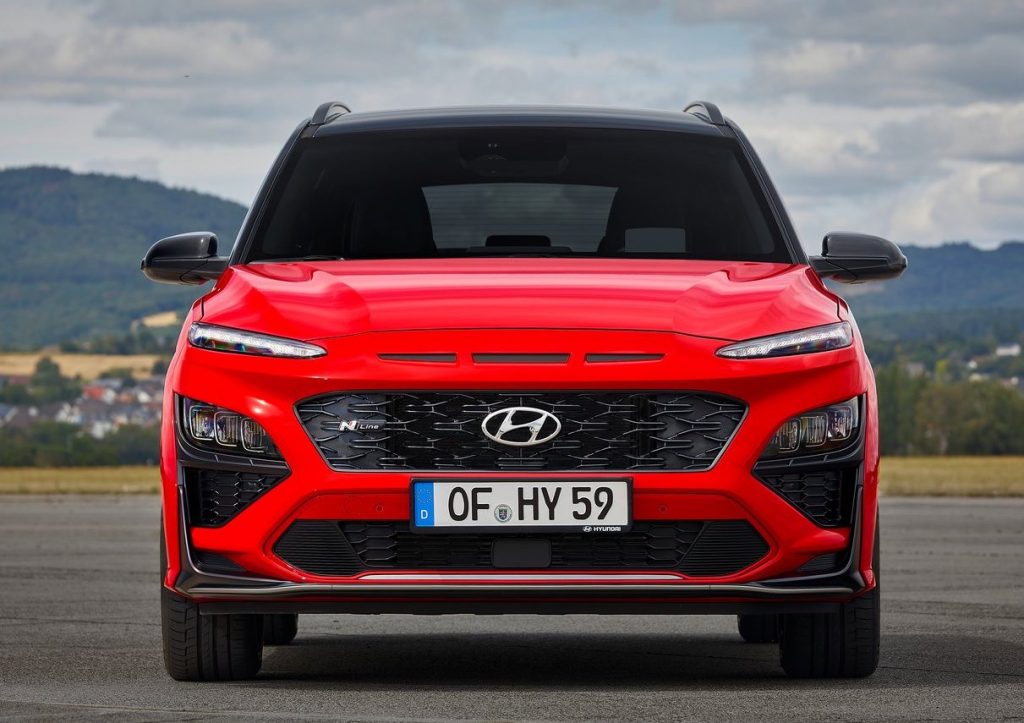 Now delving into a bit more detail about these new Kona variants arriving here and starting with their shared power plants first, the Smartstream G1.6 T-GDi four-cylinder under the hood of both variants will be mated to a 7-speed dual clutch transmission that drives solely the front wheels. There is no difference in tune to distinguish either trim level too, with both producing a more-than-adequate 198 PS of power and 265 Nm of torque for century sprint in 7.7 seconds.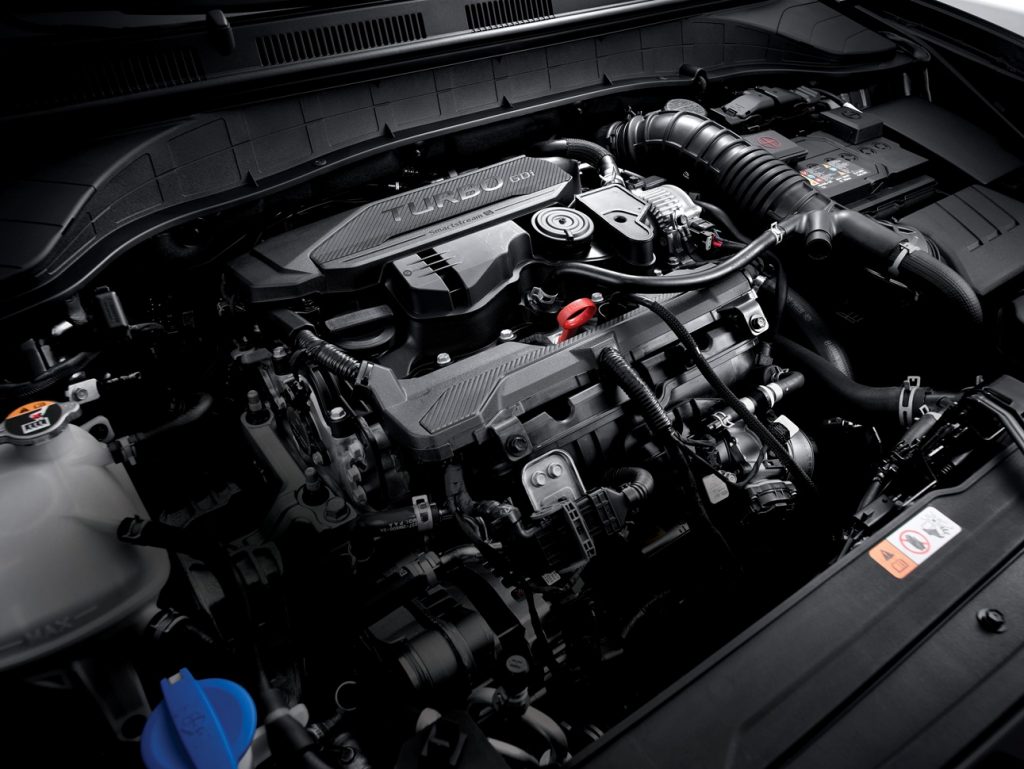 Distinguishing the N Line however from the 1.6 Turbo will be its sportier exterior aesthetic, that comes courtesy of more aggressive front fascia with larger air intakes and a large black rear diffuser with twin exposed rear tailpipes. This sportier Kona also nets body-coloured body cladding to complement its sporty side skirts, as well as dual-tone paint scheme and 18-inch diamond-cut alloy wheels.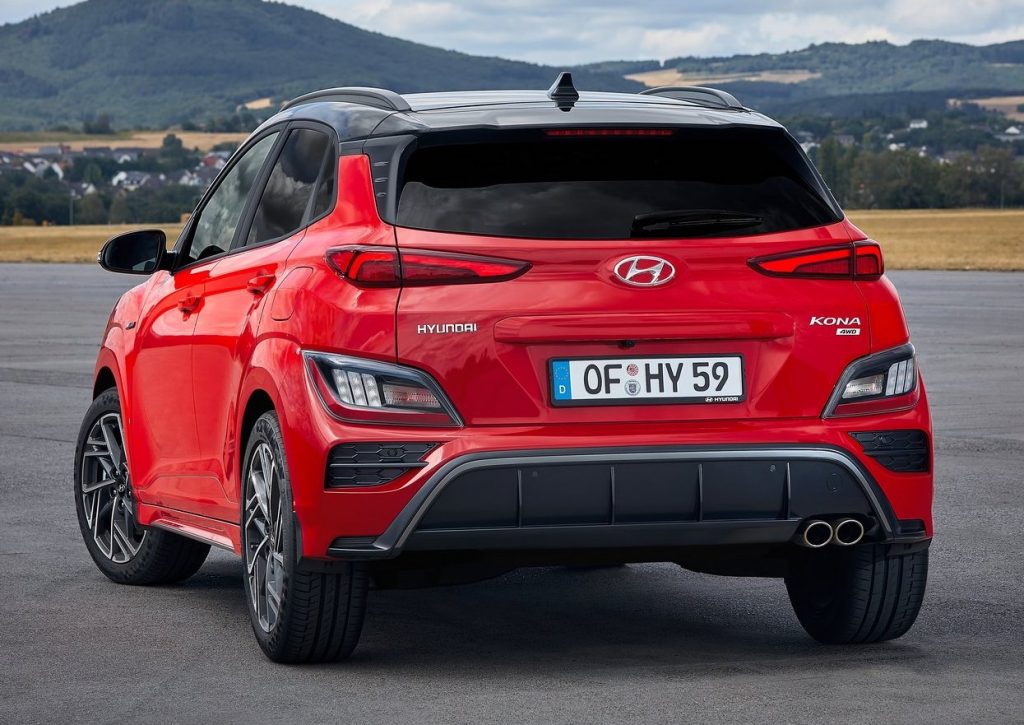 Having said that however, the 1.6 Turbo variant also gains the two-tone exterior and alloy wheels of the same diameter. Behind those wheels too are the same 17-inch front brakes as its N Line brethren, which are incidentally 2-inches larger than what is to be found on the standard 2.0-litre Konas.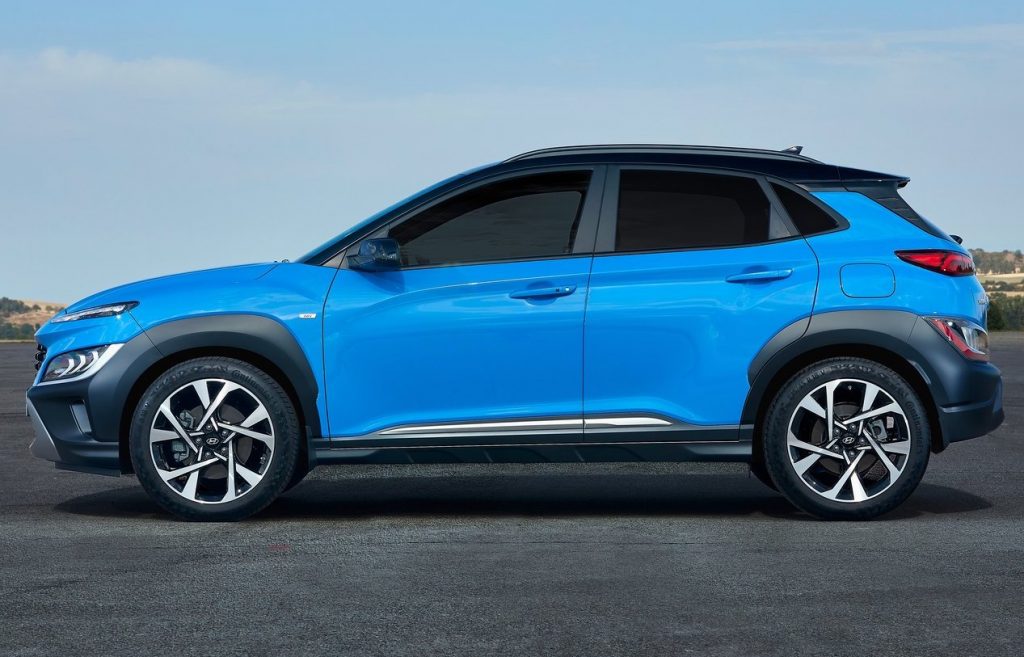 Speaking of the standard Konas too, the boosted brothers feature the same 8-inch central infotainment display as its naturally aspirated counterparts. All Kona variants also come with the typical tech toys like keyless go folding mirrors, a rear view camera and a suite of passive safety tech. 
Exclusive to the turbocharged Kona variants though are additional interior niceties like a wireless charging pad, as well as heated and cooled front seats. Both boosted versions of this compact crossover also feature a boat-load more active safety tech, which includes Lane Following Assist (LFA), Forward Collision-Avoidance Assist (FCA), High Beam Assist (HBA) and Smart Cruise Control with Stop & Go.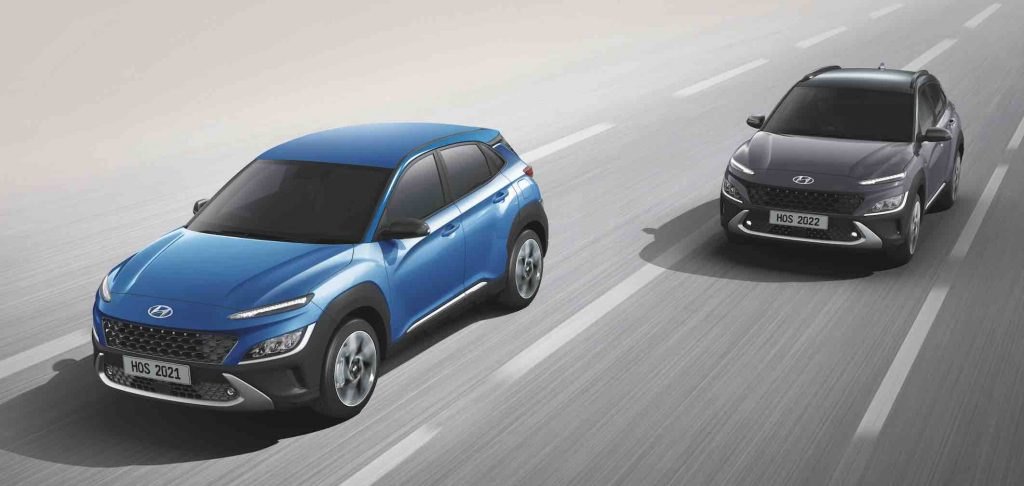 Being the sportier variant however, the Kona N Line naturally nets a suitably sporty cabin to match. Metal pedals therefore make an appearance within black leather interior, along with red stitching various N logos on the gear shift, steering wheel and seats.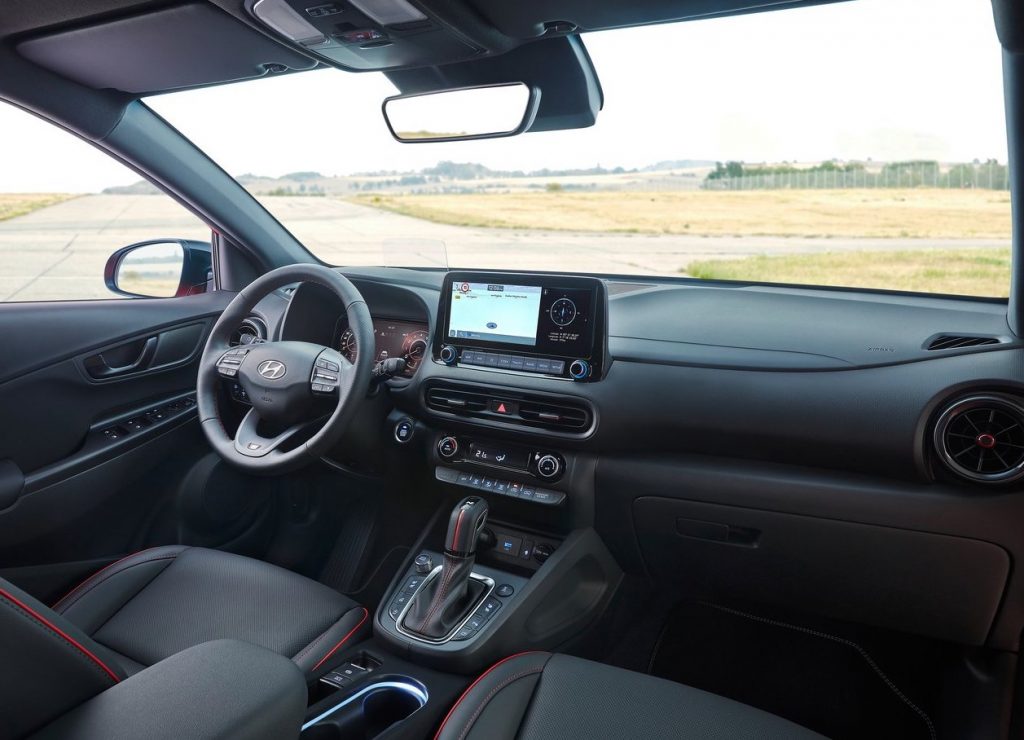 Hyundai Malaysia has yet to announce the price yet for either of these fully-imported turbocharged Kona variants, and the exact launch date has yet to be revealed too. It is reasonable to expect though that it will cost more than the RM 151,888 the prior boosted variant of this compact crossover was selling for locally last year, and it is also perhaps unfortunate to presume that not many will be sold over here due to that steep price tag. 
To those however who are indeed interested in buying one of these Konas, bookings are currently open at its new Cl!ck to Buy online shopping platform. And just as an incentive to buy the N Line, remember that every purchase could serve as the impetus for Hyundai Malaysia to bring in the full-fat N models in the future.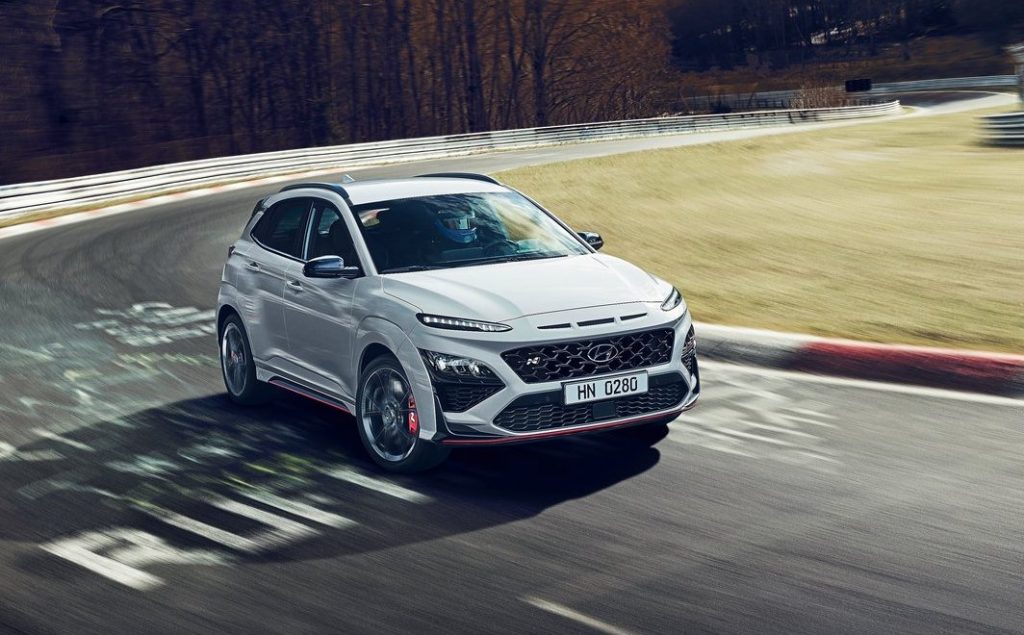 PRESS RELEASE: Hyundai's top range Kona, the powerful 1.6 Turbo N Line and the powered-up 1.6 Turbo will be launched soon. With the launch of the 1.6 Turbo variants, the Kona will lead the B-segment SUV segment with the most powerful powertrain in the market.
The Kona 1.6 Turbo N Line will be the first N Line model for Malaysia. N Line models are outfitted with styling and performance upgrades that set them apart from the standard trims. Sporty design elements boost both looks and aerodynamics. With more power, better handling agility and premium tires, each vehicle makes driving an invigorating rush. Along with superior performance, the N Line maintains a balanced combination of technology, safety and comfort.
The top range Kona is also among the safest B-SUV segment with top Euro NCAP rating. Fully equipped with the Hyundai Smartsense active safety and driving assistance technologies, both the 1.6 T-GDi variants meet the highest European safety standards.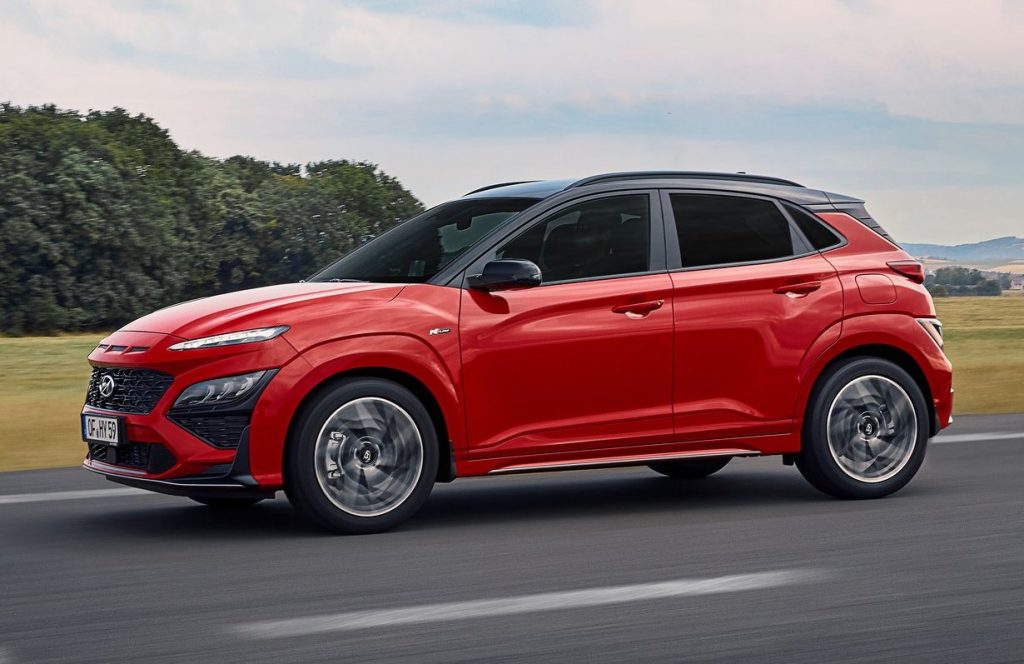 Mr Low Yuan Lung, Managing Director of Hyundai-Sime Darby Motors said, "With the introduction of the Kona N Line, we are confident that the Kona will lead the B-SUV segment, not only with its looks and but also with its performance. There has been keen interest among Malaysian motorists on our N and N Line brands, so we foresee good response, especially for the sportier Kona N Line."
Both the 1.6 T-GDi variants are powered with the Smartstream G1.6 T-GDi, a turbocharged inline four-cylinder petrol engine that is paired with a Smartsteam 7DCT – 2nd generation of 7-speed Dual Clutch transmission that produces 198PS of power at 6,000rpm and 265Nm of torque at 1,600-4,500rpm. The Smartstream engine offers dynamic performance with a smoother, more comfortable driving experience, reduced emissions and better fuel efficiency.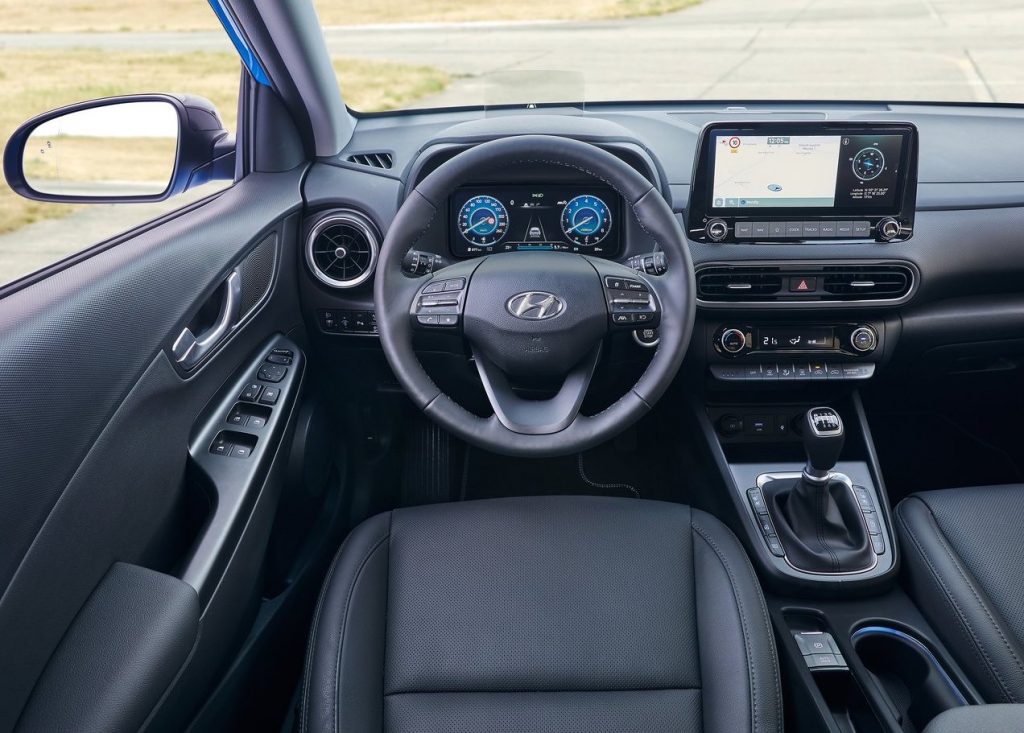 In terms of exterior design, the Kona N Line stands out through its motorsports-inspired front and rear end, body colour claddings, and diamond-cut wheel design. The interior features a dedicated N Line colour package in one-tone black leather combined with suede as well as a ventilated and heated seat function for the driver and the front passenger. In addition, the distinctive red stitching, metal pedals and N logo on the gear shift, steering wheel and seats all contribute to a sportier look and feel. 
Order books are now open for both the Kona 1.6 Turbo N Line and the 1.6 Turbo. Interested parties can book online via Hyundai's new online shopping platform, Cl!ck to Buy (www.hyundai.com.my/clicktobuy/) or contact any of the Hyundai authorised showrooms. Customers can also call Hyundai's Customer Careline at 1-300-13-2000 for more information.