Automotive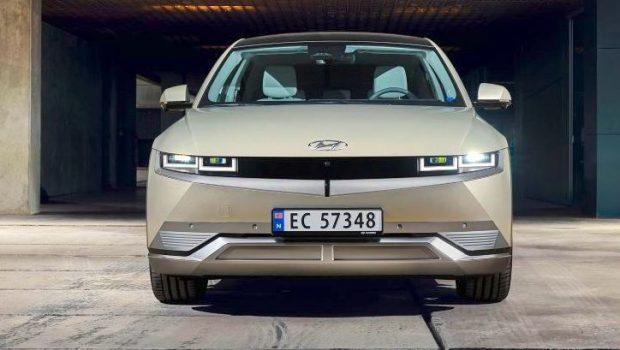 Published on November 26th, 2021 | by Hammer
0
Hyundai IONIQ 5 EV WINS The 2022 German Car Of The Year
The Hyundai IONIQ 5 was first shown to the world in February this year and since then this full electric vehicle has been getting rave reviews from every single person who has been fortunate to get behind its steering wheel.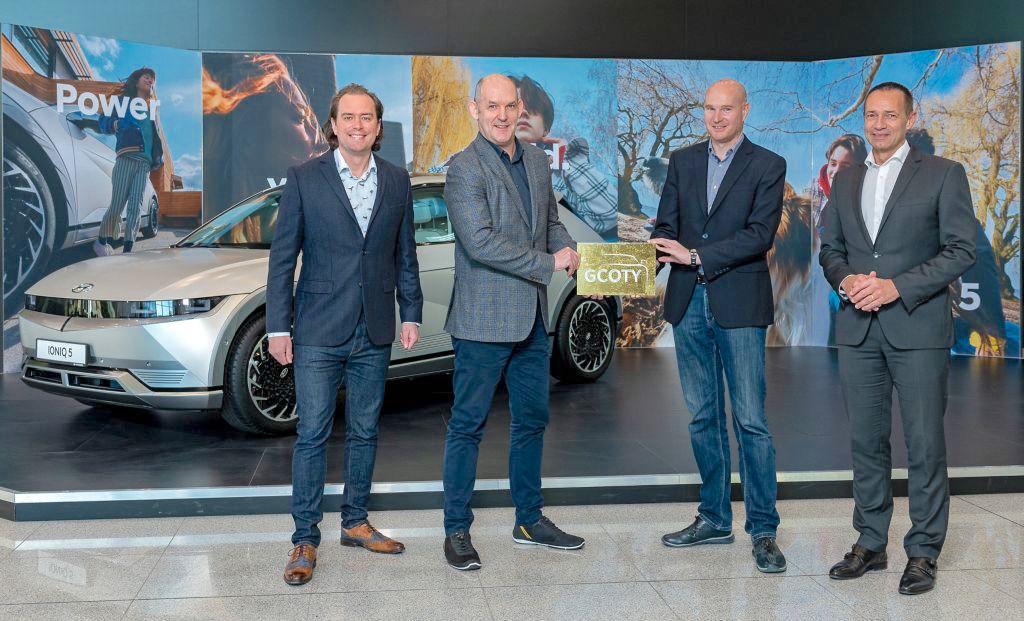 Underpinning this all-new electric vehicle is the Electric-Global Modular Platform (E-GMP). E-GMP enables ultra fast charging (400V and 800V) and vehicle-to-load (VTL), so the IONIQ 5 should be able to power appliances with up to 3.6kW of output available.
Just a week after its global launch, it received a mind boggling 236,000 'expressions of interest' from potential buyers from around Europe.
The first day pre-orders for the IONIQ 5 In its home country Korea (which was launched on Thursday, February 25th), the company received a record number of 23,760 pre-orders, which is way better than any other Hyundai sales demand to date. It even outpaced the previous record of 17,294 preorders for the face-lifted Hyundai Grandeur sedan launched in late 2019.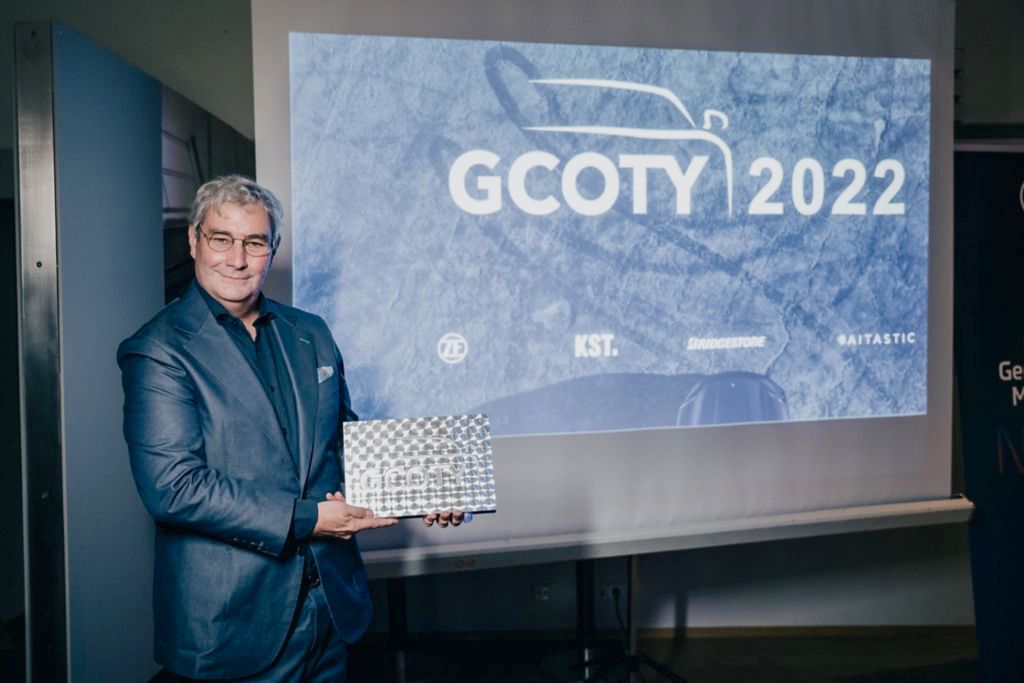 Hyundai said the zero-emission car's advanced technologies and innovative designs appear to have met customer demands amid tougher regulations on combustion engine vehicles and growing appetite for environment-friendly models. This all-electric Hyundai is priced between 50 million won to 55 million won (USD45,000-USD49,500) which is about RM182,500 to about RM200,800.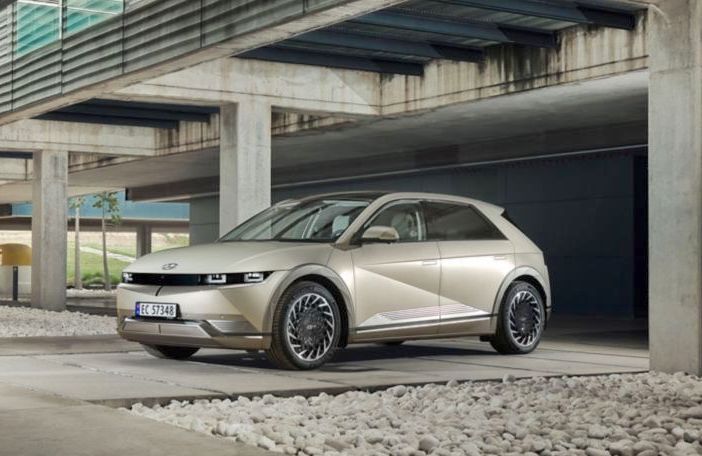 According to the spec sheet, the IONIQ 5 First Editions are to feature a dual-motor all-wheel drive setup which supposedly outputs a combined power figure of 313 PS. There is also healthy 0-100 km/h time of 5.2 seconds for this all-new E-CUV, along with an equally adequate WLTP-rated all-electric range of 450 km.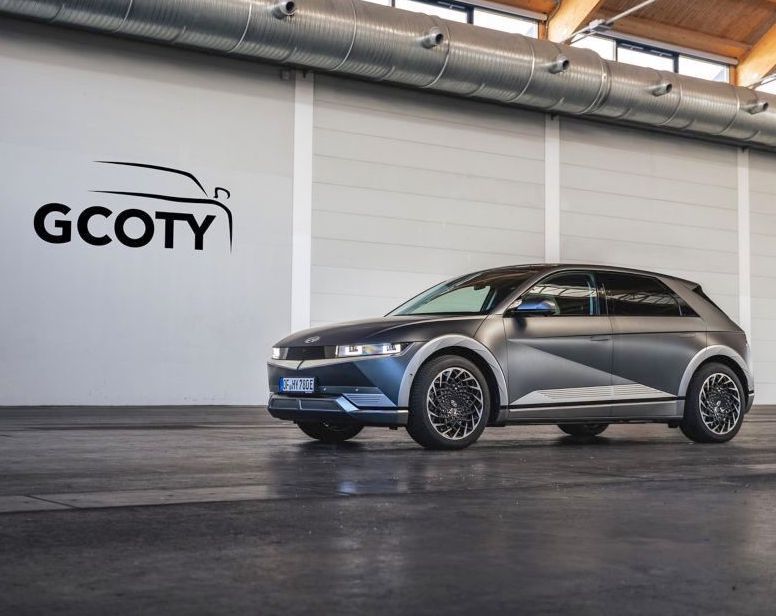 PRESS RELEASE: Hyundai Motor's IONIQ 5 has won a 2022 "German Car of the Year" (GCOTY) award in the "New Energy" category. As a class winner, the automaker's fully-electric midsize CUV will automatically take part in the final round of the GCOTY. IONIQ 5 will compete against the winners of the "Compact", "Premium", "Luxury" and "Performance" categories. The overall winner will be announced on 25 November 2021.
At the GCOTY awards, an internationally networked jury of 20 motoring journalists tests and evaluates the most important new automotive releases of the year in terms of product features, relevance and future viability.
Luc Donckerwolke the Chief Creative Officer at Hyundai Motor Group remarked, "The IONIQ 5 is the start of the new Hyundai era, as it rediscovers our roots by reinterpreting the DNA of the first Hyundai – the Pony – to project our brand into the future. It is the first car designed from inside-out, made possible by the innovative flat floor offered by our new dedicated Electric Global Modular Platform. IONIQ 5's 'New Energy' award proves that Hyundai is producing models that care for customers through all the phases of their electric journey".
GCOTY award joins other accolades for IONIQ 5
IONIQ 5's German Car of the Year award follows hot on the heels of a host of other accolades across Europe.
In July, Auto Express named the model its "Car of the Year", stating: "IONIQ 5 delivers on styling, quality [and] driver appeal". The UK publication also awarded the midsize CUV with prizes in the "Mid-Size Company Car", "Premium Electric Car" and "Design Award" categories.
Meanwhile, IONIQ 5 was named "Best Company Car" and "Best Family Electric Car" at the 2022 Carbuyer Best Car Awards. On top of this, at the 2021 News UK Motor Awards, IONIQ 5 also won titles of "Best Designed Car of the Year" and "Motoring Innovation of the Year".