News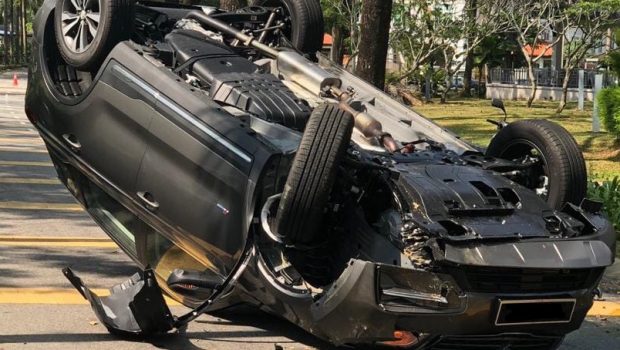 Published on February 11th, 2019 | by Hammer
0
How did this X70 turn turtle on an open road?
We have been informed that the driver of this Proton X70 was driving along Kemuning Hills near the golf course and when a dog suddenly crossed his path, the driver swerved to avoid the dog and hit the curb and went upside down. Only could happen if driving at high speed….right?
After the recent Penang bridge accident and fatality it is clear that some Malaysians take their SUV safety standards for granted and drive their SUV's as if there were sport sedans. There is a growing number of drivers who do not understand the dynamics of a vehicle that sits higher above the ground and what might happen if they take a fast corner or just drive beyond the limits of their capabilities.