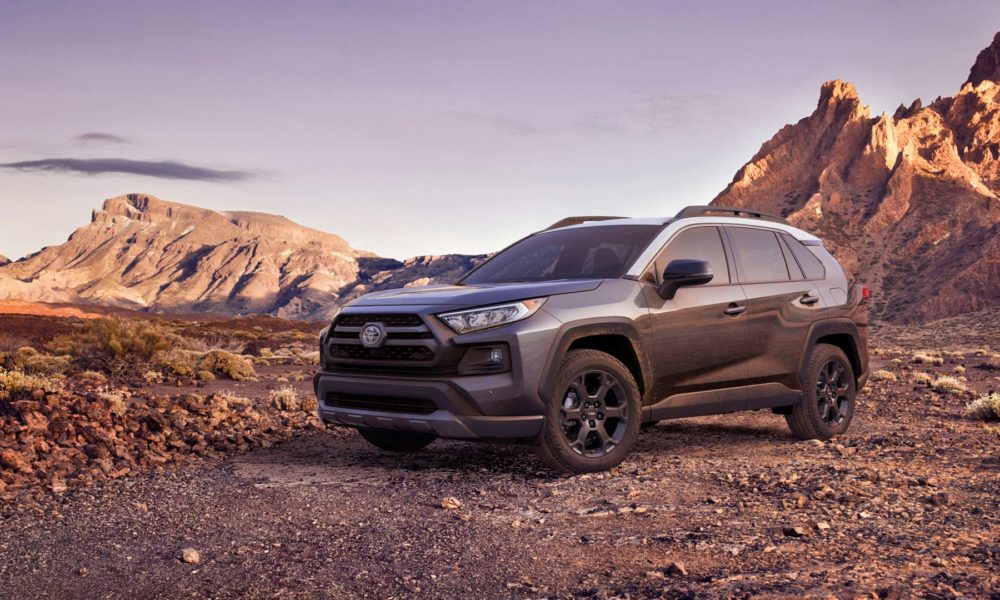 Strong rumors suggest that UMW Toyota is planning to bring in the Toyota RAV4 SUV in late 2019. It will however be fully imported and so its selling price will sit between the CH-R and the Harrier which are both fully imported.
This latest RAV4 TRD Off-Road version should be the version UMW Malaysia introduces to the Malaysian market as this is the kind of SUV that Malaysians want to own. Aggressive looking with a high quality interior.
The suspension on this RAV4 TRD Off-Road has been upgraded with unique red coil springs and re-valved twin-tube shocks. New bump stops should help improve wheel travel, though the 8.6-inch ground clearance is unchanged from the RAV4 Adventure trim. The model wears 18×7-inch matte-black TRD wheels with A/T Trail all-terrain tires. There are no skid plates or extra protection for the underbody.
Power comes from the 203-horsepower 2.5-liter inline-4 paired with an 8-speed automatic transmission. Up to 50% of the power can be sent to the rear wheels, and the RAV4 TRD Off-Road's torque-vectoring system shift power to the left and right wheels as needed.
Visually, even Toyota admits it's not that far removed from the RAV4 Adventure. The pair share roof rails, fenders and bumpers. The grille and fog light shape are the same, too, though the grille insert itself is different. It's handsome, but not that far removed from what we have already seen. Inside, the TRD Off-Road gets red stitching on the seats as well as red trim on the doors and center console. The floor mats and headrests both have the TRD logo. The new model should go on sale sometime later this year globally and if the timing is right it will arrive to fill Malaysian garages.