News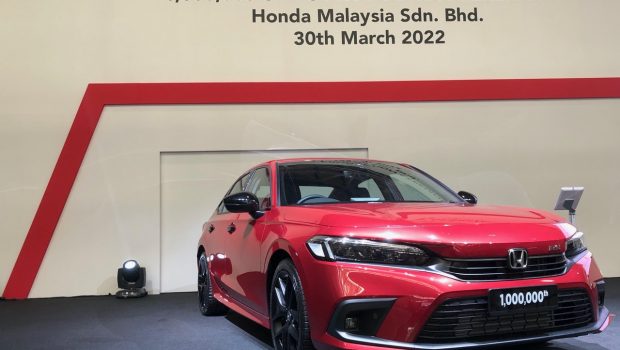 Published on March 31st, 2022 | by Aaron Fernandez
0
Honda Malaysia reaches 1 million total units produced
Honda Malaysia is celebrating hitting a historical milestone of production their 1 millionth unit from its Pegoh Plant in Melaka. The celebration of the Honda Malaysia 1 million units milestone consisted of the rollout of their 1 millionth vehicle, the all-new Honda Civic.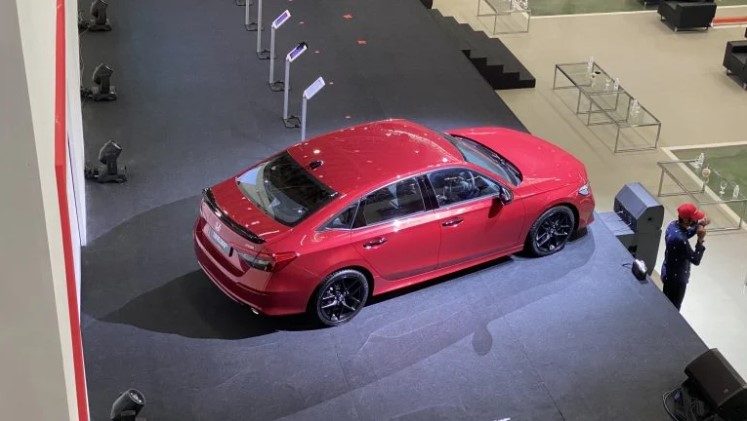 The Pegoh Plant was first the car company's No.1 Line when it was built in January 2003. It started of by producing 50,000 cars for the brand every year. The first Honda vehicle rolled out from the plant was the 2nd Generation CR-V.
Ten years later, Honda Malaysia rolled out the first Jazz Hybrid model at their No.2 Line. This No.2 Line was officially opened on January 2014 as part of the expansion to increase the total production capacity of the Pegoh Plant. This enabled the plant to double its capacity to 100,000 units annually and allowed to company to locally assemble seven models for Malaysian customers. These models included the City, All-New City Hatchback, All-New Civic, Accord, BR-V, HR-V and CR-V. The plant is able to produce all these different models due to their flexible production capability.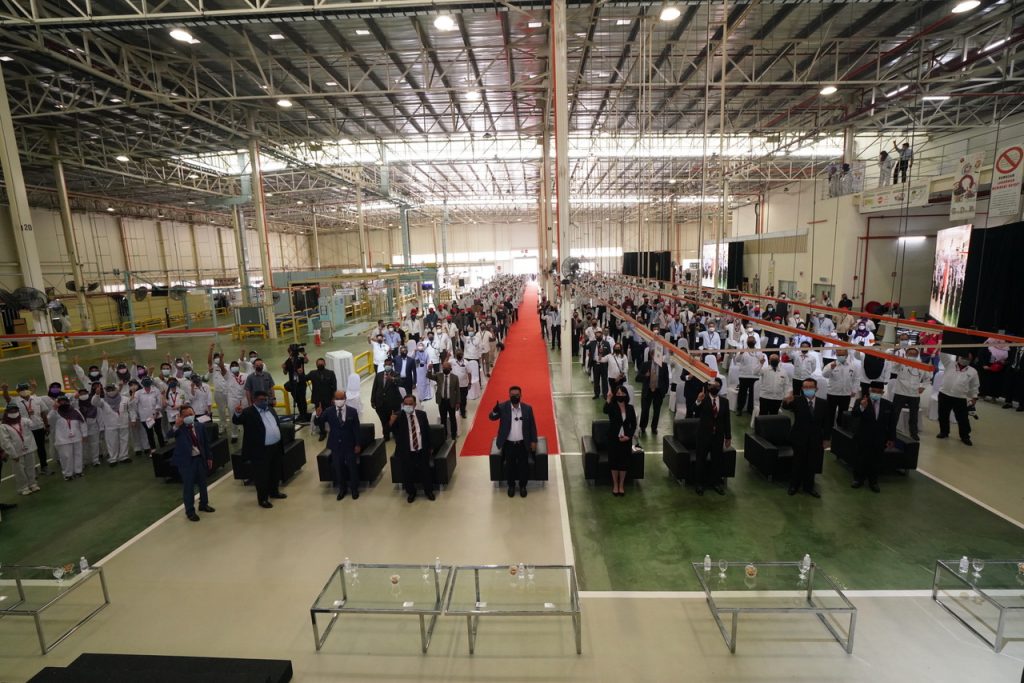 In striving to produce high quality Honda cars for the Malaysian market, Honda Malaysia has invested in a range of state-of-the-art manufacturing technologies in the Pegoh Plant that are on par with the Honda plants in Japan. One of the approaches undertaken by Honda Malaysia is the application of advanced manufacturing in the plant such as the Laser Brazing technology that creates a smooth and clean roofline for a sleeker exterior appearance. On top of that, the Inner Frame Welding technology is used to enhance the car's body rigidity while the Spray Polyurethane Foam reduces noise and vibration for Honda models.
Additionally, Honda Malaysia have also recently been expanding on their e:HEV units that features latest technology such as VTEC Turbocharged, Honda SENSING and Honda CONNECT. This will allow Honda to continue their success in Malaysia for the upcoming years where electric vehicles will slowly surge into popularity as well as allow Honda to hit more milestones.