Cars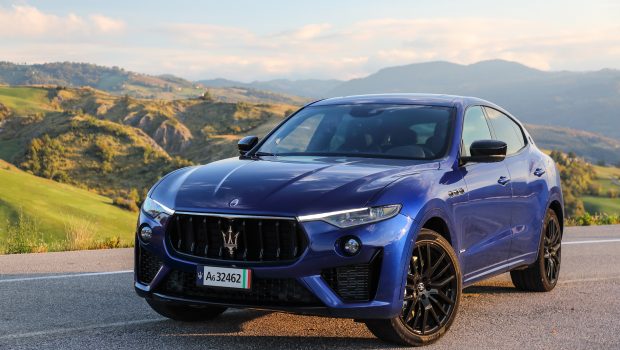 Published on March 31st, 2022 | by Aaron Fernandez
0
Maserati Levante S comes to Malaysia redesigned
Maserati have brought in the all-new Levante S to Malaysia with a restyle. Compared to the original Levante launched in Malaysia, this new version features a significant upgrade to its design and technology. These changes have been made to give the Maserati lineup a more unified identity overall.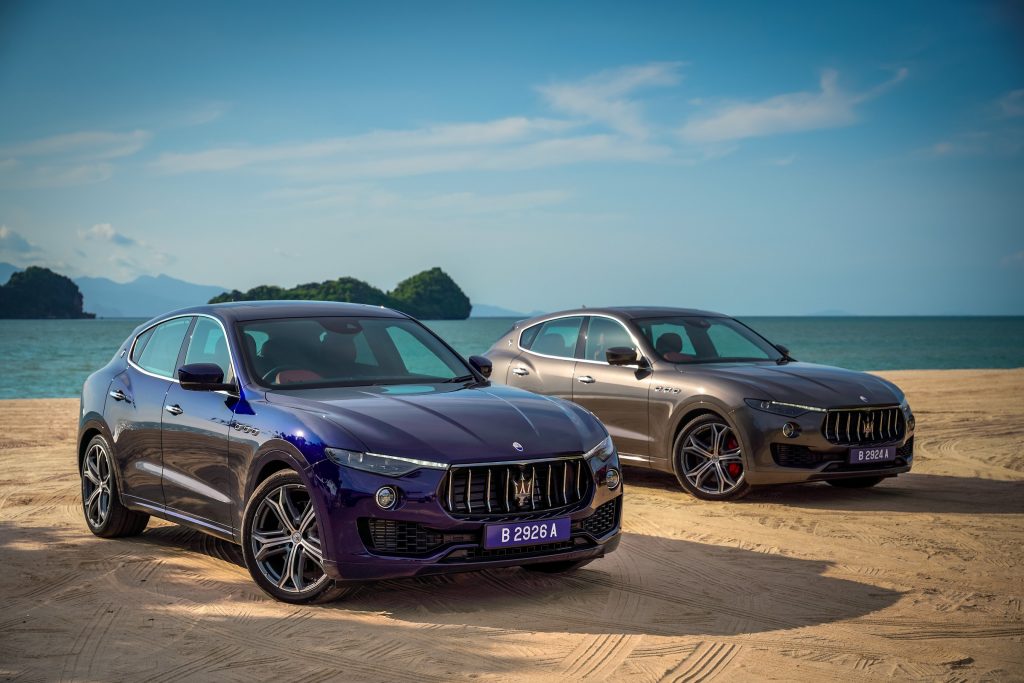 The redesigned SUV has been given a new front grille and a rear section that features a new light cluster in the shape of a boomerang. The boomerang shape was inspired by many older Maserati models including Giugiaro's 3200 GT and Tipo 60 Birdcage to name a few. Some of these new exterior options vary depending on trim of choice (GranLusso or GranSport) but 21-inch wheels are equipped on all as standard.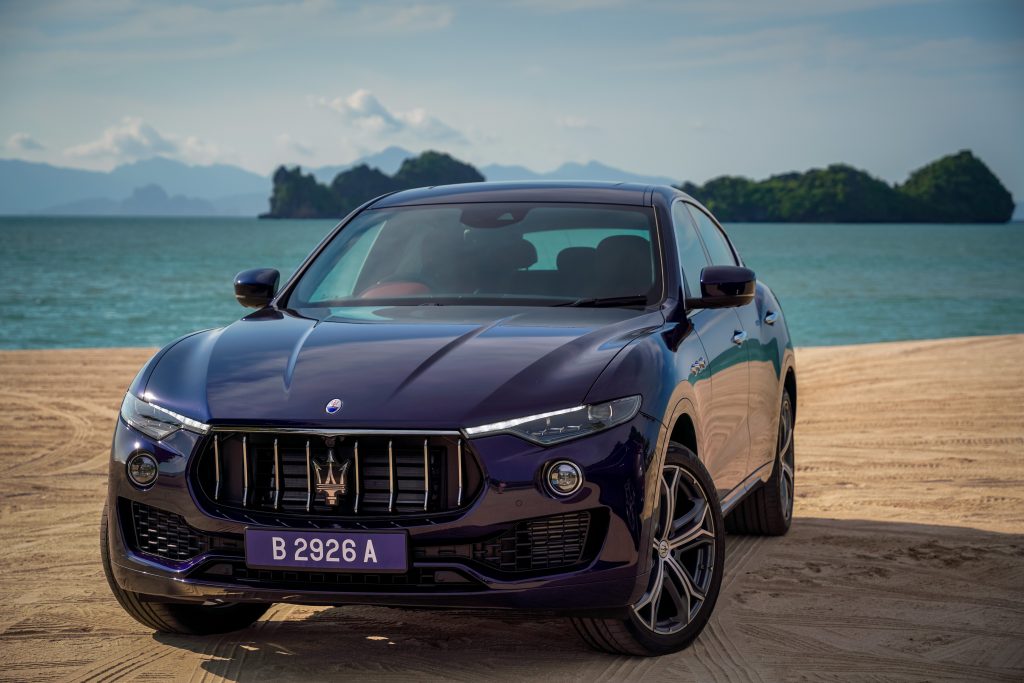 Inside the Levante, the overall technology used has seen an upgrade. The existing 8.4-inch central display and instrument cluster has been the main focus. It is now frameless with almost all the surrounding bezel removed. The resolution, graphics and visual effect of the display has been improved to make it look like a single curved screen with the air vents cut into it.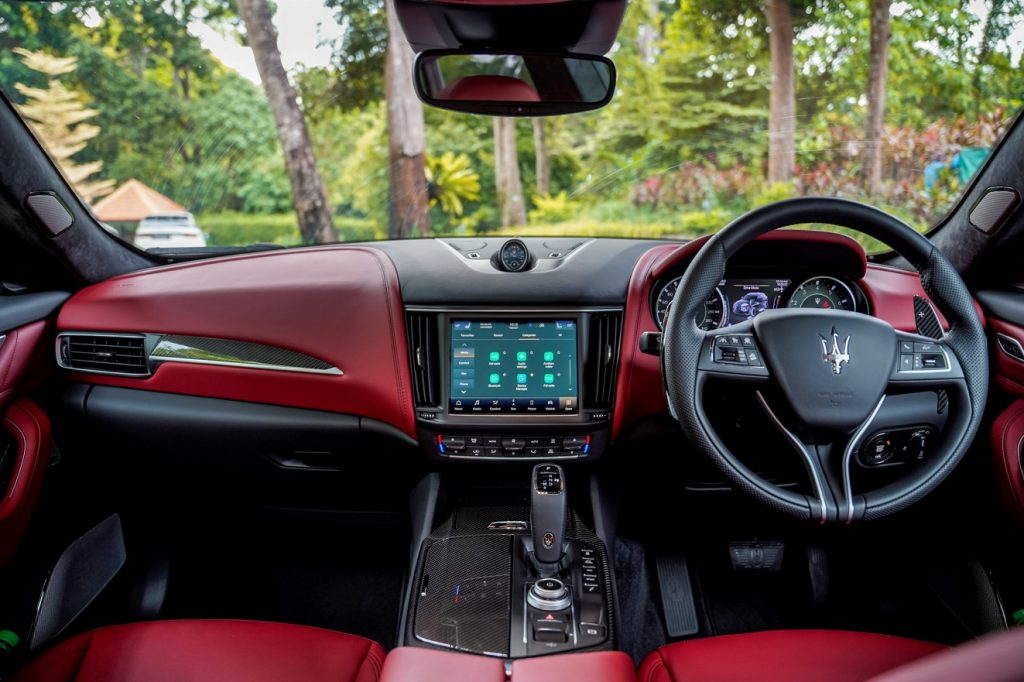 Meanwhile, the instrument cluster now includes a large rev counter and speedometer with updated graphics. Plastic is no longer used and has been replaced with anti-dazzle flat glass. Alternating glossy and matte blacks make the overall look of the display look more high-tech and better quality.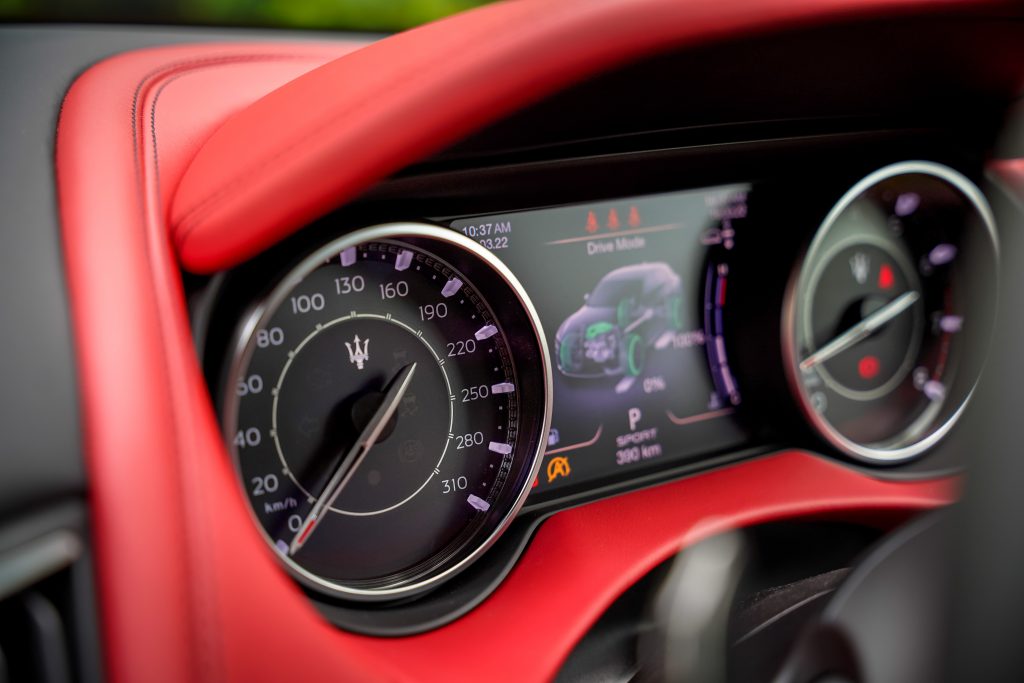 Under the bonnet, the new Levante S is still equipped with a 3.0-litre twin-turbo V6 petrol engine that delivers 430 hp at 5,750rpm and 580 Nm from 2,000 to 4,750rpm. This is paired with a ZF eight-speed automatic transmission. It has a top speed of 262km/h and can complete a century sprint in just over 5 seconds.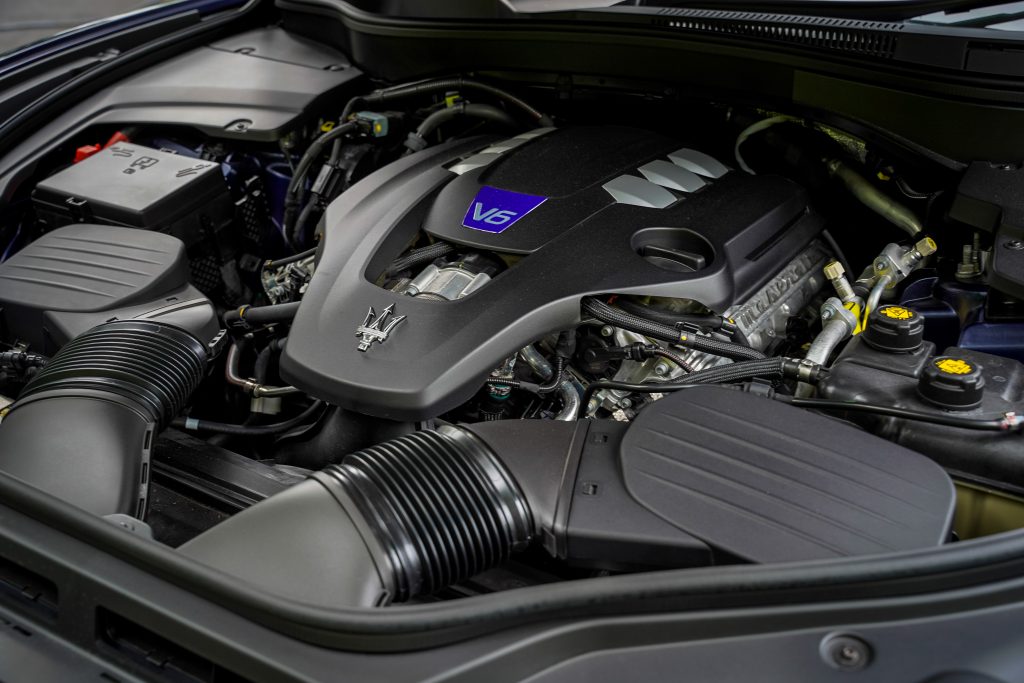 In terms of safety features, the redesigned Levante S has been added with Active Driving Assist (ADS) to ensure an even safer driving experience. All the ADAS features of the standard Levante still remain.
Here's some information on Active Driving Assist (ADS). Active Driving Assist (ADS) is an evolution of Highway Assist, introduced with Model Year 2018. A "hands-on" function (the driver is required to stay in control of the car at all times), it is intended for use on any kind of well-maintained road.  While previous versions were only usable on highways, today it is available on any well-maintained road at speeds up to 145 km/h with the Adaptive Cruise Control system activated: it reduces driver fatigue and consequently enhances active safety by allowing the car to keep itself centered in its lane and to adapt its pre-selected speed in full autonomy.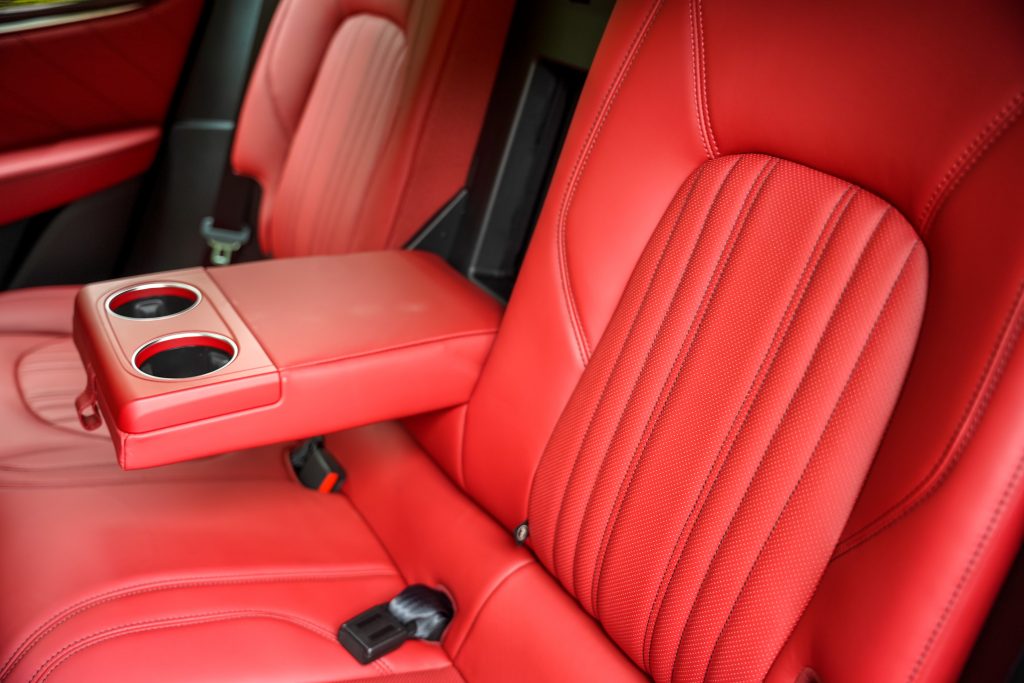 The new Maserati Levante S is now available in Malaysia at a price of RM 808,800.00 inclusive of local taxes and duties. Buyers can choose between various specifications and options available at the Naza Italia Mazerati showrrom. Buyers of the restyled Maserati S can enjoy a limited time offer of 5 years Standard Warranty coverage with no mileage restriction.