Automotive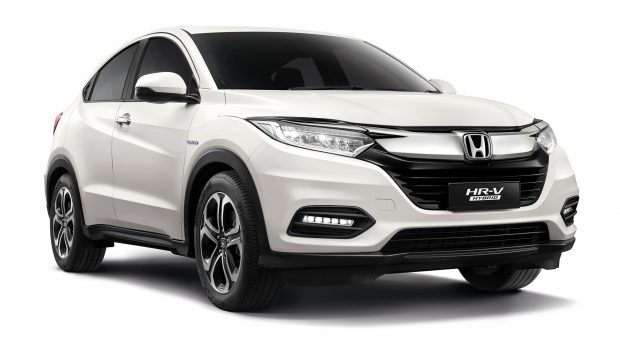 Published on August 27th, 2021 | by Joshua Chin
0
Updated Honda HR-V Hybrid Lands Locally Costing RM 114k
One last nip-and-tuck for the ageing HR-V before the all-new iteration arrives over here. 
While the rest of the world is currently getting familiar with the all-new HR-V, Honda Malaysia however still looks to be soldiering on with the outgoing iteration of this compact crossover for a few more moons yet. 
In light of the tougher competition coming from Proton and Toyota though, this already 6-year old design has however recently been given yet another mild light nip-and-tuck. All presumably in an attempt to push the last few models out of the showrooms, right before the all-new iteration of HR-V makes landfall locally some time in the near(?) future.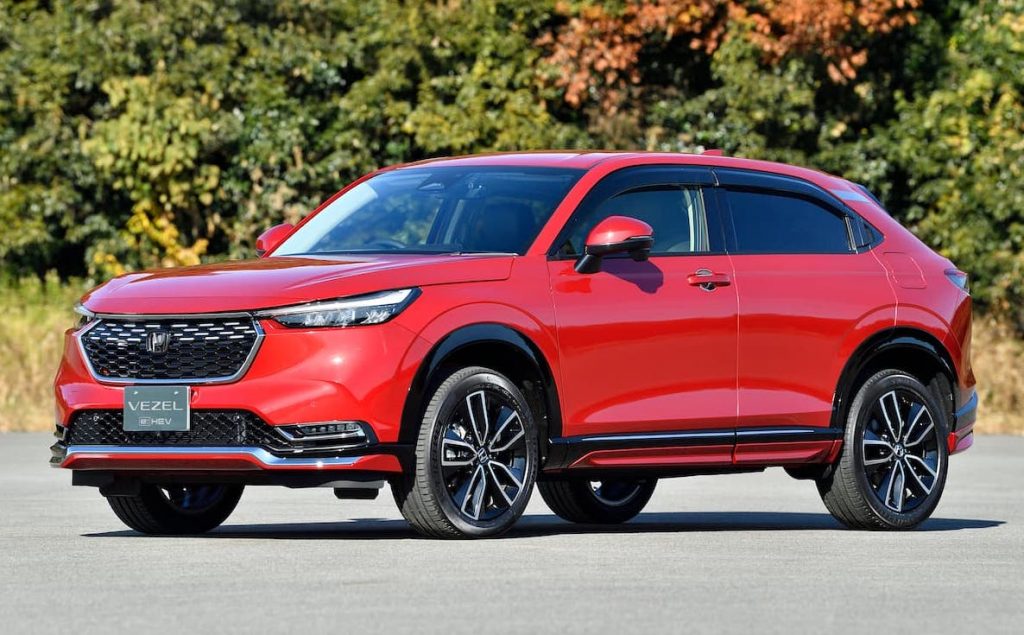 Now in coming totally clean however, it is just worth clarifying that these aforementioned updates made to the HR-V recently was actually unveiled all the way back in January. And the big news this time round instead is just that Honda has revealed the retail price of RM 113,954.82 (inclusive of SST exemption) for the revised Sport Hybrid variant, which was left out during the initial enhancement announcement that was made some 8 months prior. 
Just as a quick recap what has been updated for the 2021 model year HR-V for those who missed it though, this compact Honda crossover can now be had in a new Platinum White Pearl exterior hue that replaces the ever-so-slightly different Orchid White Pearl that came before. All variants also net a 7-inch Display Audio central infotainment display with integrated Android Auto and Apple CarPlay as part of this mild revision, in addition to a pair of USB ports on its centre console.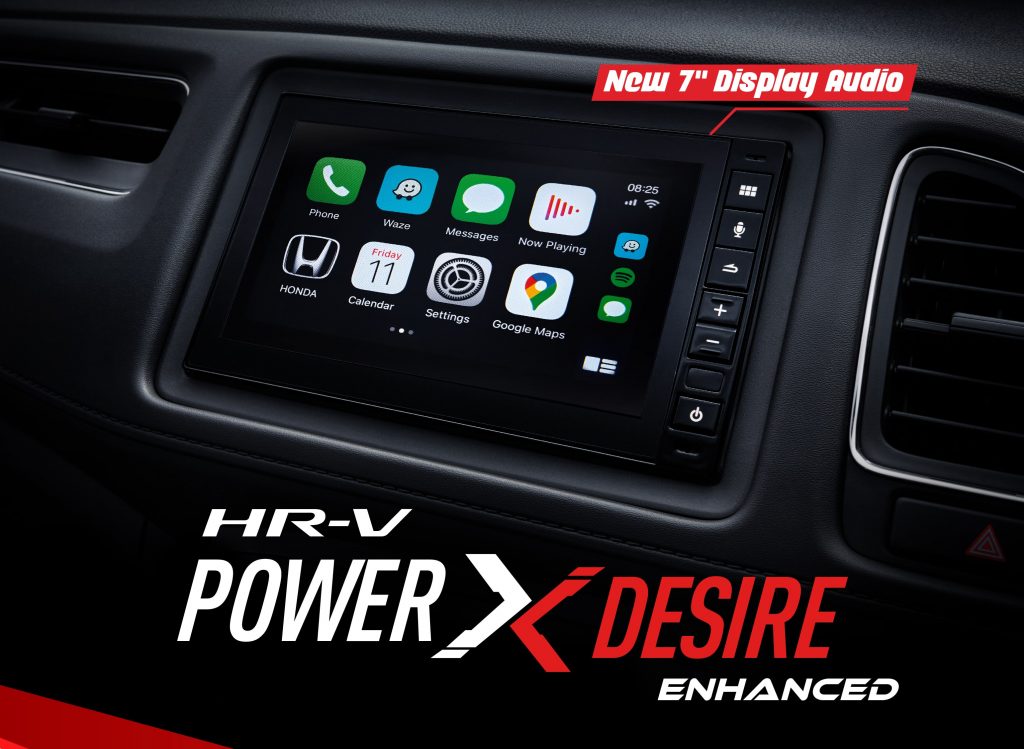 Moving on to the changes exclusive to the HR-V Sport Hybrid meanwhile, this electrified compact crossover has gained LED lights all round (including the fog lights) to bring it closer to the mid-spec V variant. Chrome door handles also make an appearance to add a bit of bling on this particular trim level, while the newly standard leather-wrapped three-spoke steering wheel has been claimed by Honda 'to provide a sporty driving experience'. 
Sporty is however rather relative here, as the refreshed HR-V Sport Hybrid still retains the same hybrid powertrain combination from before. Consisting of a 1.5 litre Atkinson-cycle four-cylinder mated to a seven-speed dual-clutch transmission and an Integrated High Power Motor, combined output is rated at a modestly potent 152 PS and 190 Nm of torque.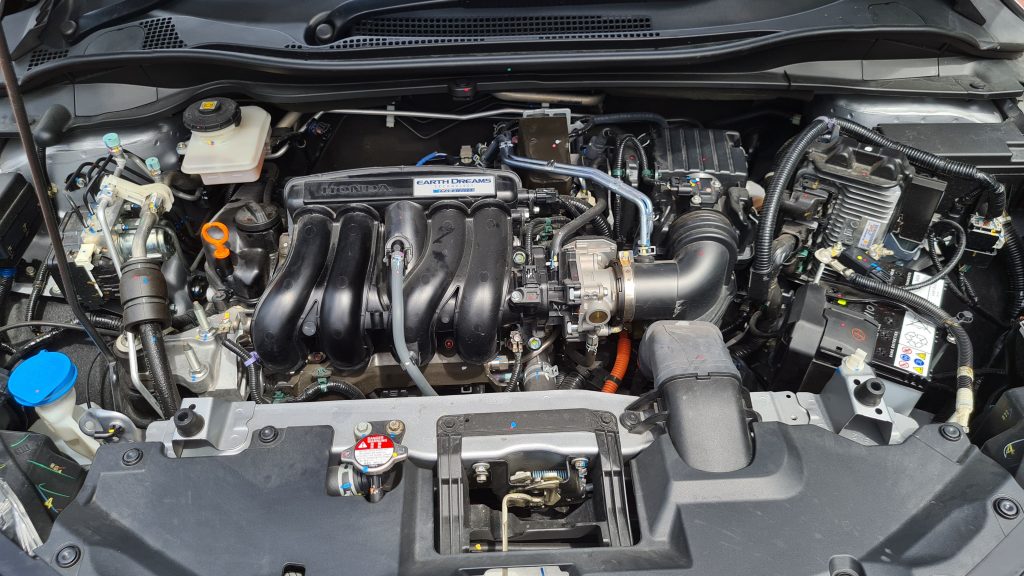 Much the same story continues too with the rest of its purely petrol-powered siblings, which still retains their 142 PS 1.8-litre naturally aspirated four-pot and continuously variable transmissions. Though the lack of change is nevertheless a rather good thing in some areas, with the prices of all four HR-V variants still remaining the same despite these recent enhancements. 
The updated HR-V Sport Hybrid is currently available for pre-orders at prebook.honda.com.my, or through the HondaTouch smartphone application. With the Japanese automaker announcing the resumption of production at its local factories too, buyers shouldn't really have to wait long for their new cars to arrive once bookings have been made.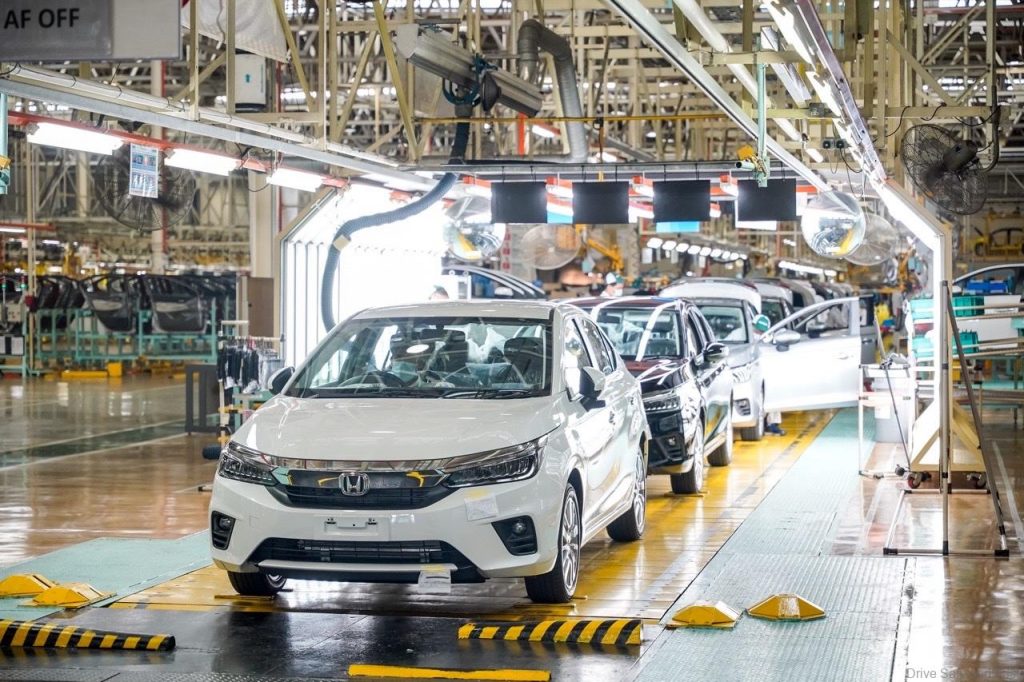 PRESS RELEASE: Honda Malaysia (or the Company) today officially announced the price of the Enhanced HR-V Sport Hybrid intelligent Dual-Clutch Drive (i-DCD) at RM113,954.82. The Enhanced HR-V Sport Hybrid i-DCD exterior is refreshed with LED Headlights, LED Guide Taillights and LED Front Fog Lights. The Enhanced HR-V Sport Hybrid i-DCD's outlook is further refined with Chrome Door Handles, giving it a more outstanding and stylish outlook. In terms of interior, the variant is now available with 7" Display Audio that is compatible with Apple CarPlay™ and Android Auto™ as well as 2 USB ports for added convenience. To provide a sporty driving experience, a 3 Spoke Leather Steering Wheel has been fitted into the Enhanced HR-V Sport Hybrid i-DCD. 
The HR-V was first introduced to the Malaysian market in 2015 and very quickly became a huge success with over 103,000 units currently on Malaysian roads. Continuing its popularity, the facelifted HR-V which was launched in 2019 contributed 18% to Honda Malaysia's overall sales and emerged as the 2nd best-selling Honda model from January to July 2021. The popular versatile model continues to lead the Non-National Compact SUV segment with a 71% market share as of June 2021. 
Honda Malaysia Managing Director and Chief Executive Officer Ms. Madoka Chujo said,
"The HR-V has remained Malaysians' favourite Compact SUV with its versatility, spaciousness and stylish exterior appearance. Having considered market feedback and demands, we have introduced exterior upgrades to the hybrid variant. With the overall package and attractive pricing, we believe it will be the preferred choice for customers who are seeking a Compact SUV body type with a thrilling hybrid performance."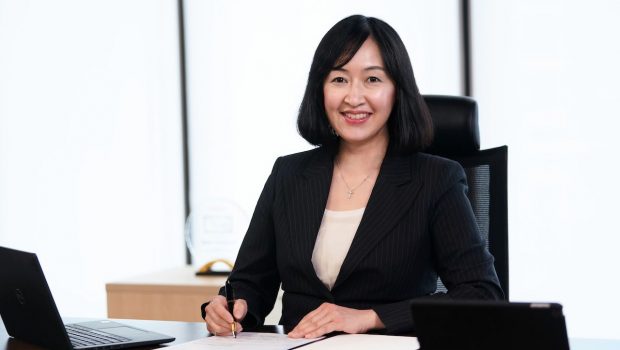 Ms. Chujo further added, "As the country is still facing a challenging situation in the fight against COVID-19, Honda Malaysia would like to thank all frontliners for their sacrifices and hard work in battling this pandemic. We strongly believe that "Together As One", we can overcome this difficult period. We are also thankful that the on-going vaccination program will expedite the process towards achieving herd immunity in the community. In the meantime, selected economic sectors including the automotive sector have resumed businesses. Honda Malaysia has also resumed operations at our manufacturing plant in Melaka with the standard safety measures and strict SOPs in place to ensure the safety and wellbeing of our associates at all times. Additionally, we will also continue to adhere to the guidelines and SOPs at our dealerships to ensure customers' safety when visiting our dealerships. We hope that the resumption of businesses will contribute to the nation's economic recovery phase and elevate the livelihood of Malaysians."  
The Sport Hybrid i-DCD variant in the HR-V is equipped with 1.5L DOHC i-VTEC engine with Direct Injection combined with 7-Speed Dual-Clutch Transmission and Integrated High Power Motor. Assisted by the High-Power Lithium-Ion Battery, the combined output of the powertrain is equal to a 2.0L engine performance that offers quick acceleration response and exhilarating driving feel.  
This popular Compact SUV is offered with the standard safety features such as Six Airbags, Emergency Stop Signal (ESS), Automatic Brake Hold (ABH), Vehicle Stability Assist (VSA), Hill Start Assist (HSA) and Rear Seat ISOFIX. The Enhanced HR-V Sport Hybrid i-DCD is now available in the Platinum White Pearl colour alongside Lunar Silver Metallic and Modern Steel Metallic in the hybrid colour line-up. 
To pre-book the Enhanced HR-V Sport Hybrid i-DCD, customers can log on to prebook.honda.com.my or download the HondaTouch application on their smartphones. For more information, customers can call Honda's Toll-Free number at 1-800-88-2020 or log on to www.honda.com.my.