Automotive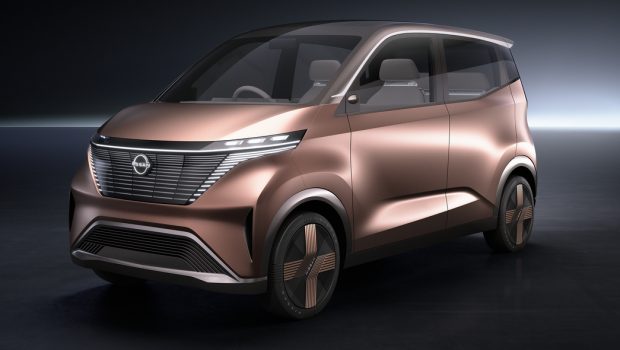 Published on August 28th, 2021 | by Joshua Chin
0
Nissan Set To Debut An All-Electric Kei Car Early Next Year
This new all-electric kei car will be a joint venture between Nissan and Mitsubishi. 
Despite the wider auto industry having gone full speed ahead with their electrification endeavours in recent time, there was though one sub-segment that hasn't fully embraced the plug yet: kei cars. 
Sure Toyota has recently announced that it is to team up with both Daihatsu and Suzuki in the development of an all-electric mini-vehicle platform, and many a Japanese automaker has since fitted a hybrid powertrain to these tiny transportation tools. Apart from the Mitsubishi i-MiEV that was launched over a decade ago however, there really hasn't been a fully electric kei car to come riding this current EV wave.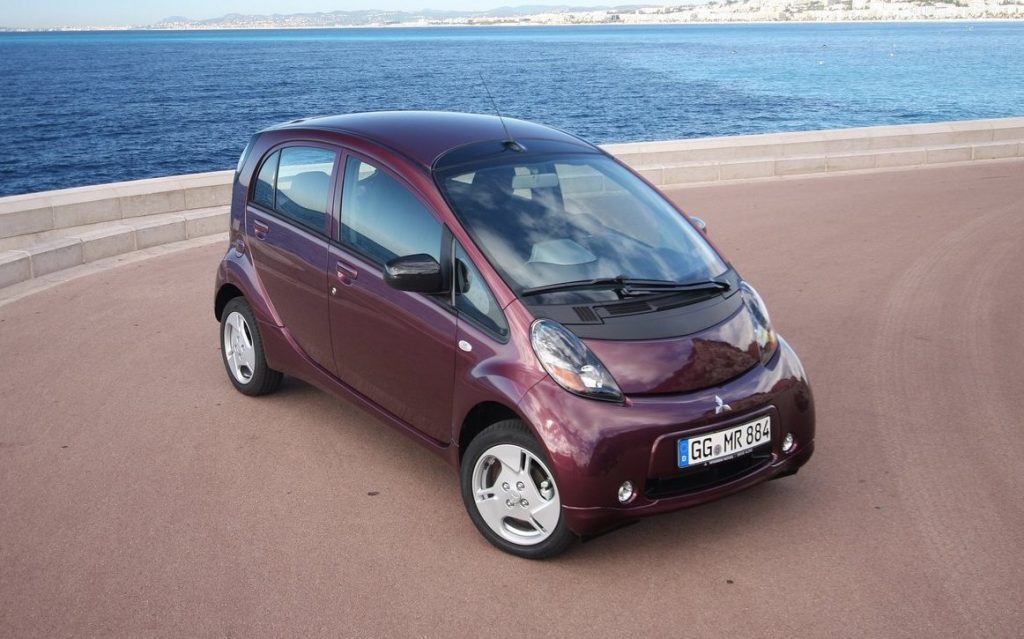 Though that is to change soon enough, as Nissan has recently confirmed plans that it is to begin the sale of an all-electric kei car come early next year. Rather more excitingly too, the Japanese automaker has also revealed some of the technical specs of this imminent eco-friendly offering. 
Nissan has revealed for instance that this as-yet-unnamed kei car will come fitted with a battery capacity of 20 kWh, which the automaker claims to be more than sufficient to provide a driving range that covers the 'daily needs in Japan'. Aside from powering the wheels too for mobility uses, the battery pack is also slated to be able in providing electricity to a home or act as a mobile power source in the event of an emergency.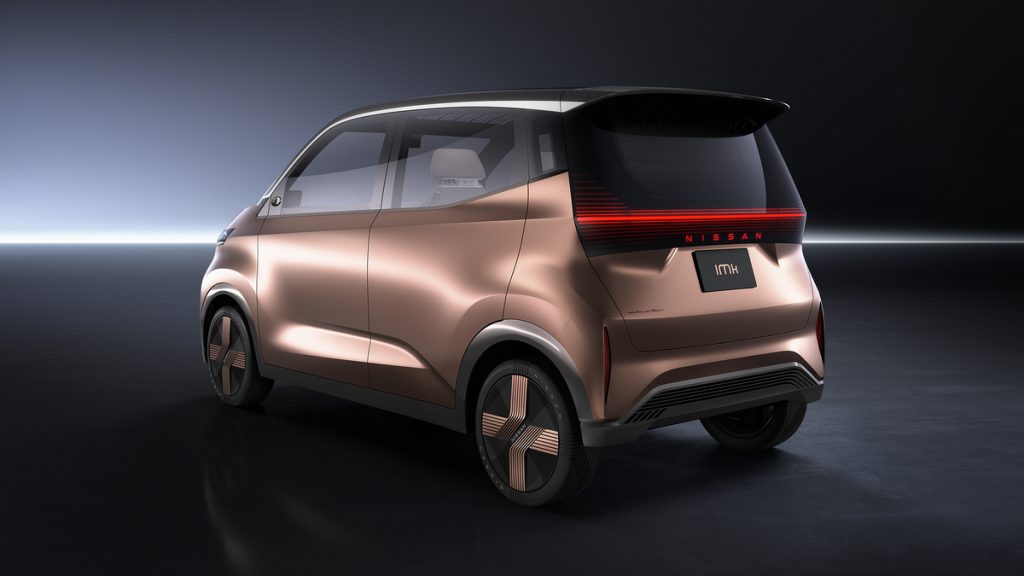 Now touching upon more figures meanwhile, the other big revelation recently in regards to this all-electric kei car is its forecast purchase price that will start from approximately ¥2 million (RM 76,000). A figure that is just slightly higher than what the current crop of fuel-burning mini-vehicles retail for over in the Land of the Rising Sun, but should be significantly lower once the government EV subsidies have been taken into account. 
In continuing on the topic of the current crop of kei cars meanwhile, this upcoming all-electric mini-vehicle naturally still features the obligatory dinky dimensions by measuring in at 3,395 mm long, 1,475 mm wide, and 1,655 mm high. It is however still an unknown thus far on the exact powertrain specs of this Nissan EV, or even how it will look like for that matter.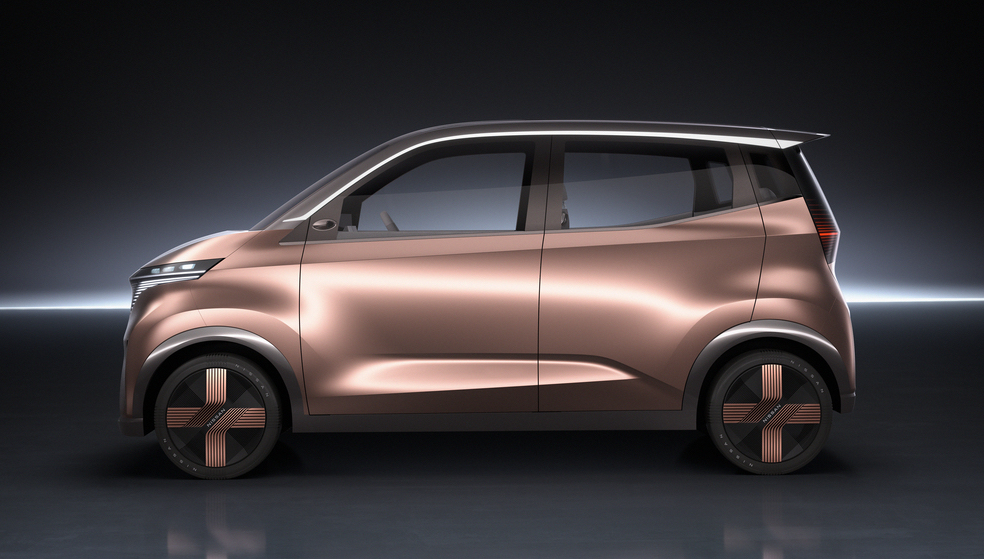 Having said that though, there have been whispers on the grapevine recently in the Japanese auto circles for this all-electric kei car to not deviate much from the IMk concept (shown in all the images here) put forth by the Nissan at the 2019 Tokyo Motor Show. It has also been speculated that this production-spec mini-vehicle will pack the automaker's ProPILOT 2.0 system, as well as other trick features too like its Invisible-to-Visible (I2V) tech that shown off previously with the aforementioned motor show model. 
Putting all this tech speculation to one side for the time being however, what is nevertheless a certainty is for this all-electric Nissan kei car to spawn a Mitsubishi twin. That is because this mini-vehicle project is a collaborative with the tri-diamond marque after all, with development being undertaken by the two automaker's 50/50 joint venture NMKV Co., Ltd.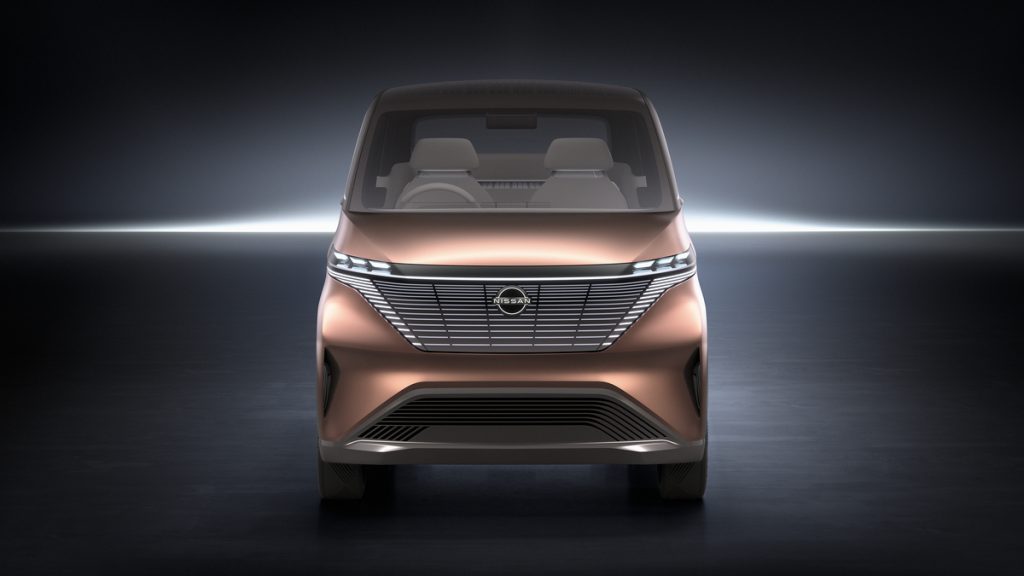 PRESS RELEASE: Nissan Motor Co., Ltd. today announced that it plans to start sales of an all-new, all-electric minivehicle in Japan in early FY2022. The vehicle is part of a joint project with Mitsubishi Motors Corporation and is being planned and developed by NMKV Co., Ltd. NMKV is a 50/50 joint venture between the two companies engaged in product planning and project management for minivehicles sold in the Japan market.
The planned minivehicle is aimed to redefine the popular car category in Japan, featuring instant acceleration, smooth driving, and cabin quietness that are key characteristics of electric vehicles (EVs). It will also come available with a variety of advanced technologies, including driver assistance technologies.
With a nominal battery capacity of 20 kWh, the EV minivehicle has a driving range designed to cover daily needs in Japan. In addition to its mobility uses, the vehicle can provide electricity from its battery to a home, and in emergencies can act as a mobile power source.
At 3,395 mm long, 1,475 mm wide, and 1,655 mm high, the minivehicle has been designed to provide easy driving and handling in Japan's often cramped traffic environments. Purchase prices (listed price minus subsidies) are forecast to start at approximately 2 million yen.
As a pioneer of zero-emission vehicles, since 2010 Nissan has sold more than 500,000 units of the all-electric Nissan LEAF globally, with more than 150,000 of those in Japan. As part of its broader initiatives to contribute to a sustainable society, Nissan is carrying out a Japan-focused electrification program called Blue Switch, within which it aims to tackle issues such as environmental load reduction and disaster countermeasures.
Going forward, Nissan will continue to develop electrified technologies and expand its lineup of electrified models, aiming for every all-new model introduced in key markets to be electrified by the early 2030s.