Automotive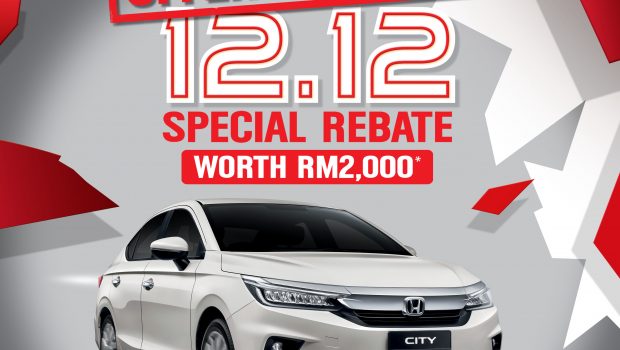 Published on December 11th, 2020 | by Joshua Chin
0
Honda City 12.12 Special Sales Extended Till 31st December
The 'All-New City 12.12 Special Sales' has been extended past its 12.12 deadline till the end of the year. 
Honda Malaysia has recently announced that its 'All-New City 12.12 Special Sales' has been extended till the 31st of December 2020. 
To those who have yet to hear about this ongoing promotion for this recently launched Japanese sedan, Honda Malaysia is currently offering a rebate of RM 2,000 for any customers who book and register a new City by the last day of this year. There are a few caveats to this promotion however, and that is that it only applies to the lower two S and E variants of this popular compact sedan.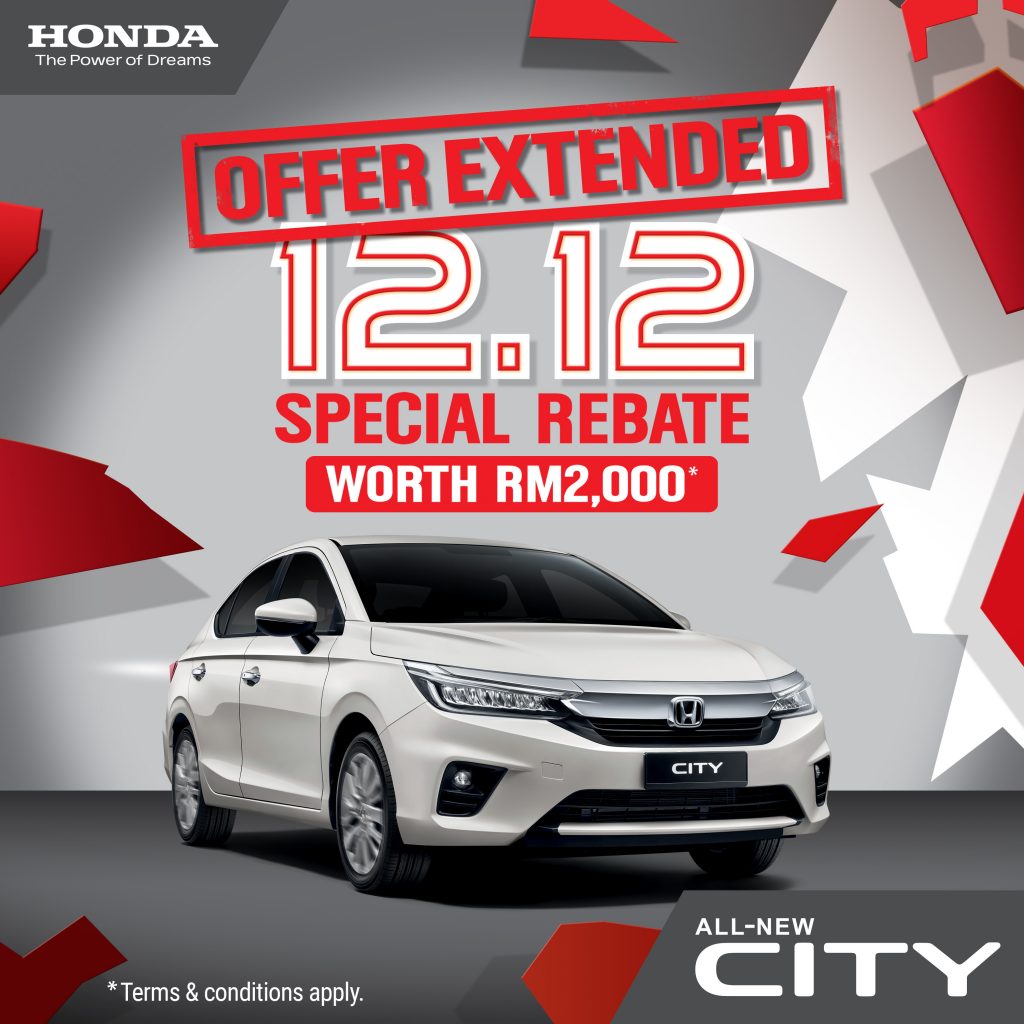 Priced (before rebate) at RM 74,191.27 and RM 81,664.82 for the S and E variants of the City respectively, this new Honda features a new 121 PS/145 Nm 1.5L DOHC i-VTEC four-cylinder that is mated to a Continuous Variable Transmission (CVT). Standard on both trim levels too are a whole host of passive safety aids, such as Vehicle Stability Assist (VSA), Anti-lock Braking System (ABS), Electronic Brake Distribution (EBD), Brake Assist (BA), Emergency Stop Signal (ESS), Hill Start Assist (HSA), and a new Rear Seatbelt Reminder.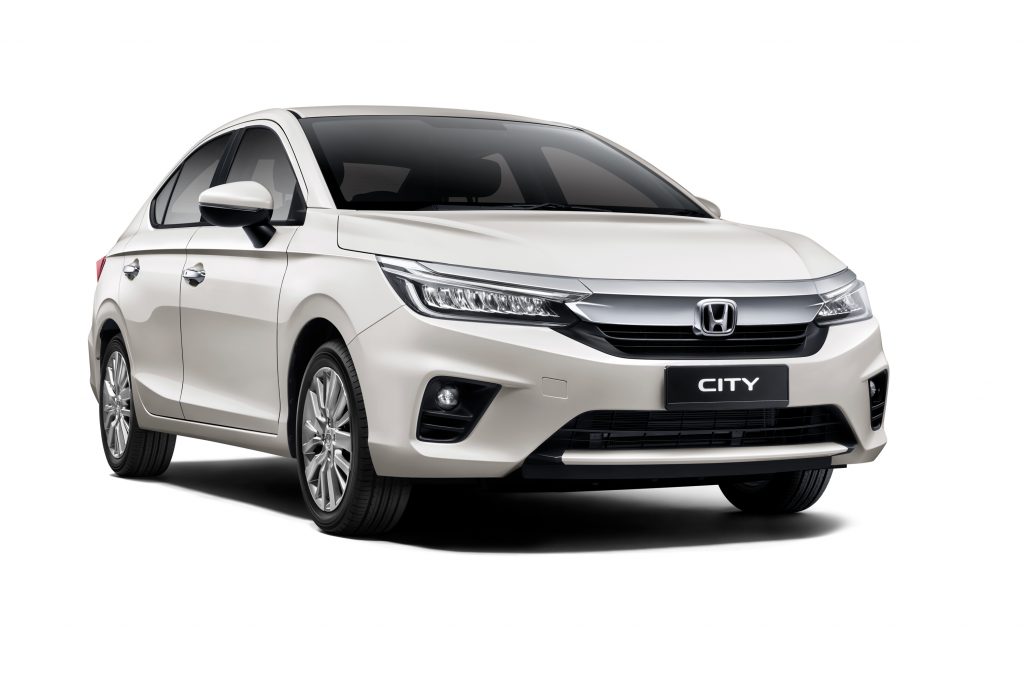 Features that are added on the higher-end E variant over the S variant however include an 8 inch central infotainment screen with integrated Apple CarPlay and Android Auto, remote engine start, reverse sensors with a multi-angle reverse camera, automatic air conditioning and cruise control. Steering-mounted paddle shifters also only appear on the higher-tier E trim level.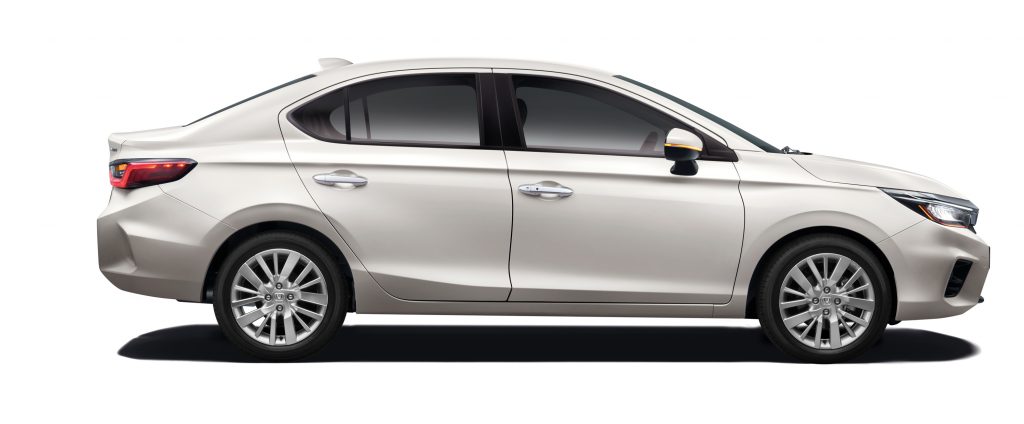 The official line from Honda regarding this extension of the promotional period is so that it enables 'more customers to enjoy the rebate, make inquiries, test drive and place a booking for the All-New City'. With reference to the fact that the government has lifted inter-district and interstate travel since the 7th of December, Honda is therefore stating that this promotion will benefit the anticipated rise in bookings associated with the increased number of customers expected to visit the dealerships and test-driving the new City before placing an order in the coming weeks.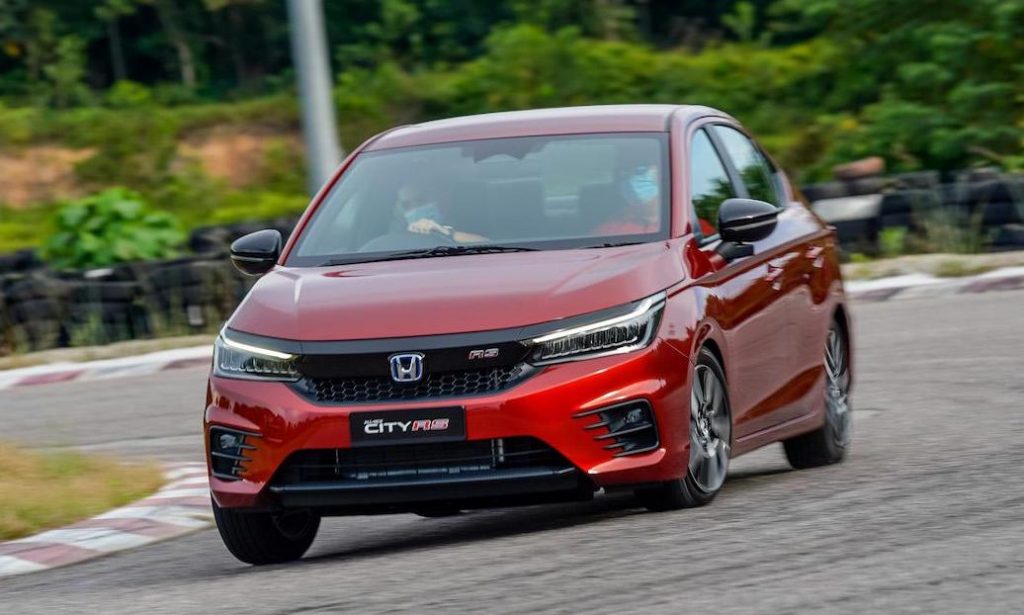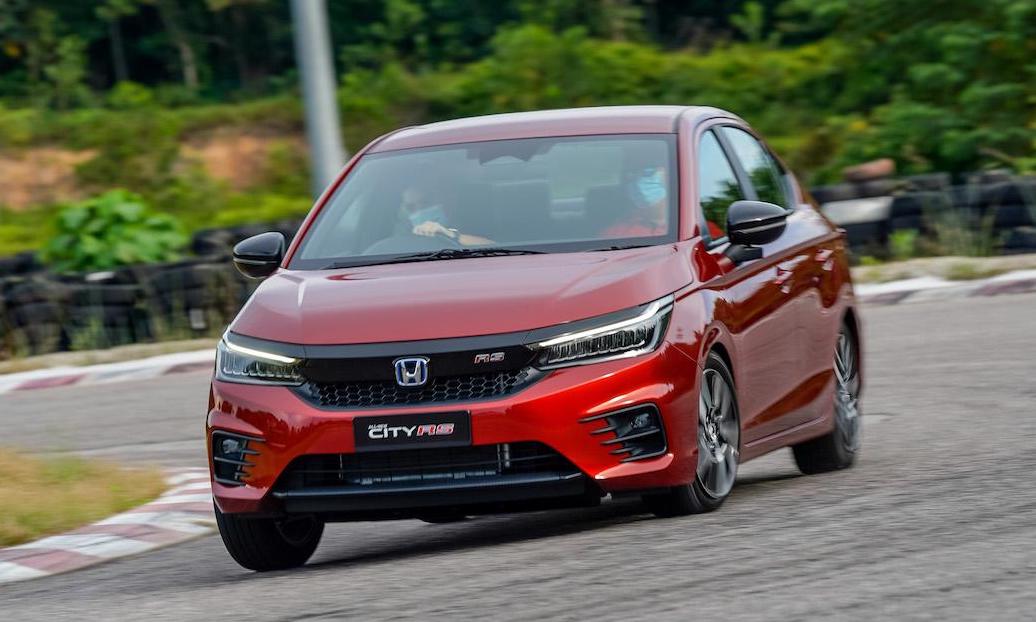 Saying all that however, it is also a realistic possibility that the lower-spec variants of the City isn't flying out of the showrooms as fast as Honda would like. It is a known fact after all that the current top-spec V grade of the City is the trim level that holds the majority stake in the booking breakdown by variant. 
So it could reasonably be the fact that Honda is projecting that it still wouldn't have shifted enough of the lower-spec variants in the initial 12-day promotion period. Therefore an extension to this promotion is announced here. 
Regardless of reason though, to those looking for a not insignificant discount of a brand new model of this popular Japanese sedan, and are already going to go for the lower-spec City variants to begin with, there is no better time than within the remaining 20 days of this year to head down to the nearest Honda dealership and place your booking now. Besides, more savings can actually be had as the sales tax exemption that is still ongoing till the end of the year also applies here too.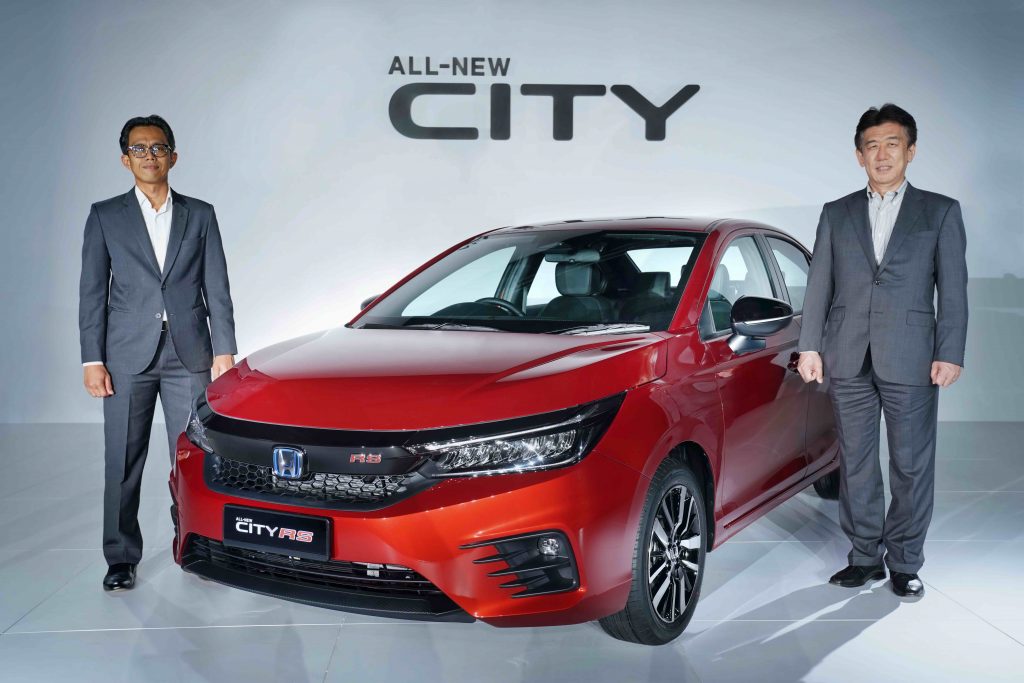 PRESS RELEASE: Honda Malaysia (or the Company) today announced that the 'All-New City 12.12 Special Sales' with rebate worth RM2,000 has been extended up to 31st December 2020. The extension of the last date of rebate from 12th December to 31st December 2020 is to allow more time for customers to visit their nearest Honda authorised dealerships. Customers can now book and register their cars by 31st December 2020 and will be entitled for the Special Rebate once they fulfil the booking and registration requirements at any Honda authorised dealerships nationwide.
Commenting on the extension of the 'All-New City 12.12 Special Sales', Honda Malaysia Managing Director and Chief Executive Officer, Mr. Toichi Ishiyama said, "First of all, I would like to thank our customers for the overwhelming support towards the Honda brand. Since its official launch, we have delivered close to 5,800 units of the All-New City to customers nationwide. To-date we have received over 11,100 bookings for the All-New City and the 'All-New City 12.12 Special Sales' have received positive response from the market since we announced it. With the travel ban on inter-district and inter-state lifted beginning 7th December 2020, we acknowledge the feedback from our customers and understand that most customers would like to visit Honda dealers to test drive the cars. Therefore, we have decided to extend the Special Sales until 31st December 2020 to enable more customers to enjoy the rebate, make inquiries, test drive and place a booking for the All-New City. At the same time, we endeavour to continue to work hard to meet customer demand and deliver the cars to all customers in a timely manner." 
Honda Malaysia wishes for everyone to have the opportunity to enjoy the Special Rebate on the All-New City S and E variants. With the sales tax exemption in place until 31st December 2020, customers who are interested to purchase the All-New City can enjoy the extra benefits. 
Mr. Ishiyama added, "The well-being and safety of our customers and Honda associates are our priority. We would like to emphasize that all Honda dealerships adhere to strict Standard Operating Procedures (SOP) according to the guidelines set by the Government."  
The All-New City continue to offer great value in terms of class-leading features, safety,
cutting-edge design and a new powertrain; and customers are able to choose the variant that suits their individual needs and lifestyle.
For more information or to test-drive the All-New City, customers are invited to visit any of the 102 Honda authorised dealerships nationwide or call Honda's Toll Free number at 1-800-88-2020 or log onto www.honda.com.my.