Automotive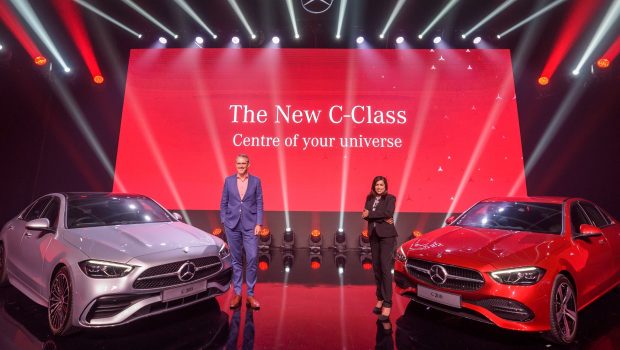 Published on February 28th, 2022 | by Aaron Fernandez
0
Here's a look at the all-new Mercedes-Benz C-Class
Mercedes-Benz Malaysia has just launched the all-new C-Class. The new sedan comes in two variants, the C200 Avantgarde Line and C300 AMG Line. Both variants are considered mild hybrids with 48-volt technology and an integrated starter-generator.
The C-Class has been the best-selling model for Mercedes-Benz in the past ten years. This new sixth-generation C-Class hopes to continue that success as well as offer much more variety when it comes to features.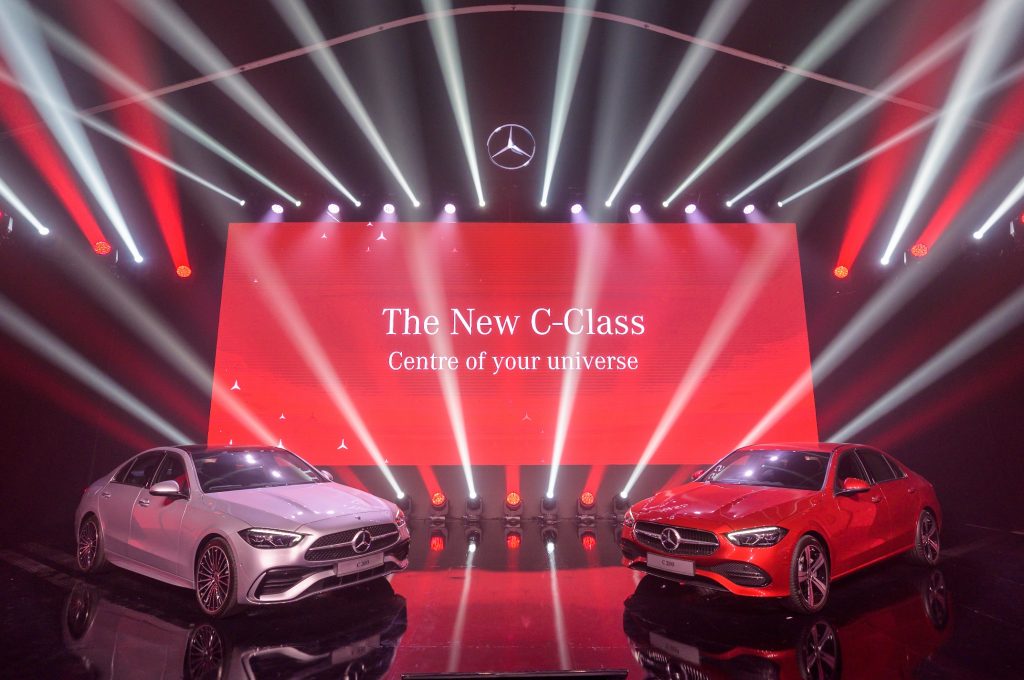 Starting with the C200, under the bonnet you'll find a 1.5-liter 4-cylinder turbocharged petrol engine that outputs 204PS power and 300Nm of torque. The electric starter generator helps out by producing an additional output of 15kW and 200Nm. With this, the sedan can complete a century sprint in 7.3 seconds. It has a top speed of 246km/h.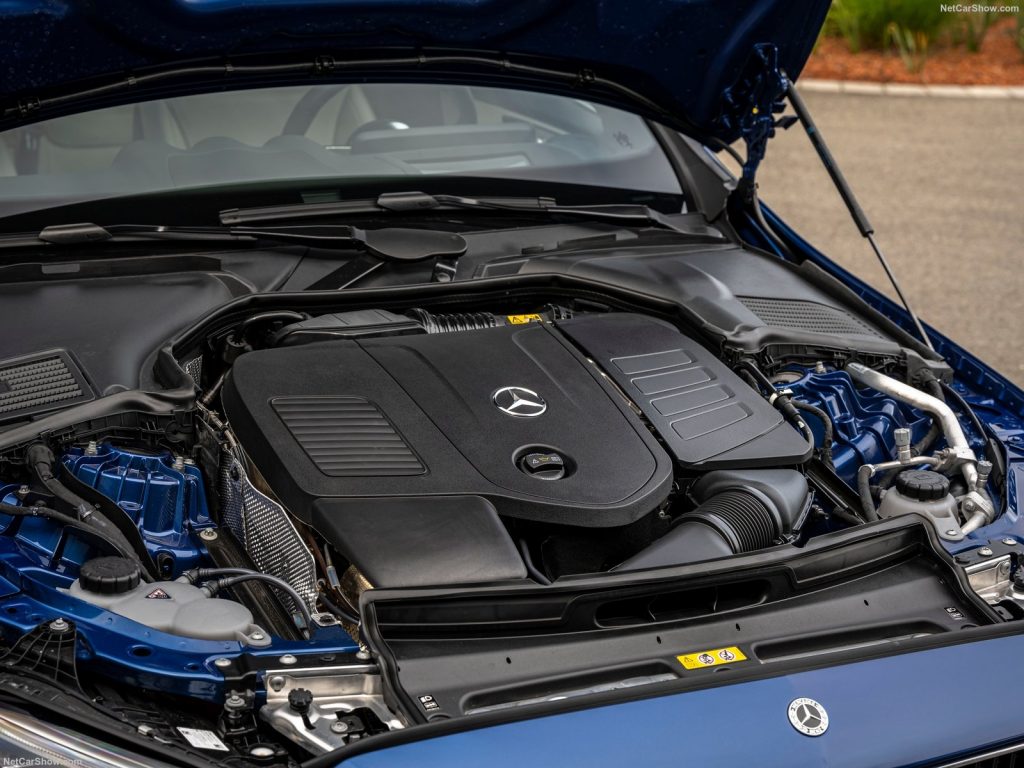 On the other hand, the C300 is slightly more powerful than the C200. It is powered by a 2.0-liter 4-cylinder turbocharged petrol engine that outputs 258Ps and 400Nm of torque. With this engine, it takes 6 seconds flat for the vehicle to go from 0 to 100km/h. Its top speed is capped at 250km/h.
Both variants of the C-Class are also fitted with 9G-Tronic transmission allowing power to reach the rear wheels. The battery in the sedan, developed by Mercedes-Benz AG, has a total capacity of 25.4kWh which translates to an electric range of 100km. This allows most everyday journeys to be done using the electric motor alone.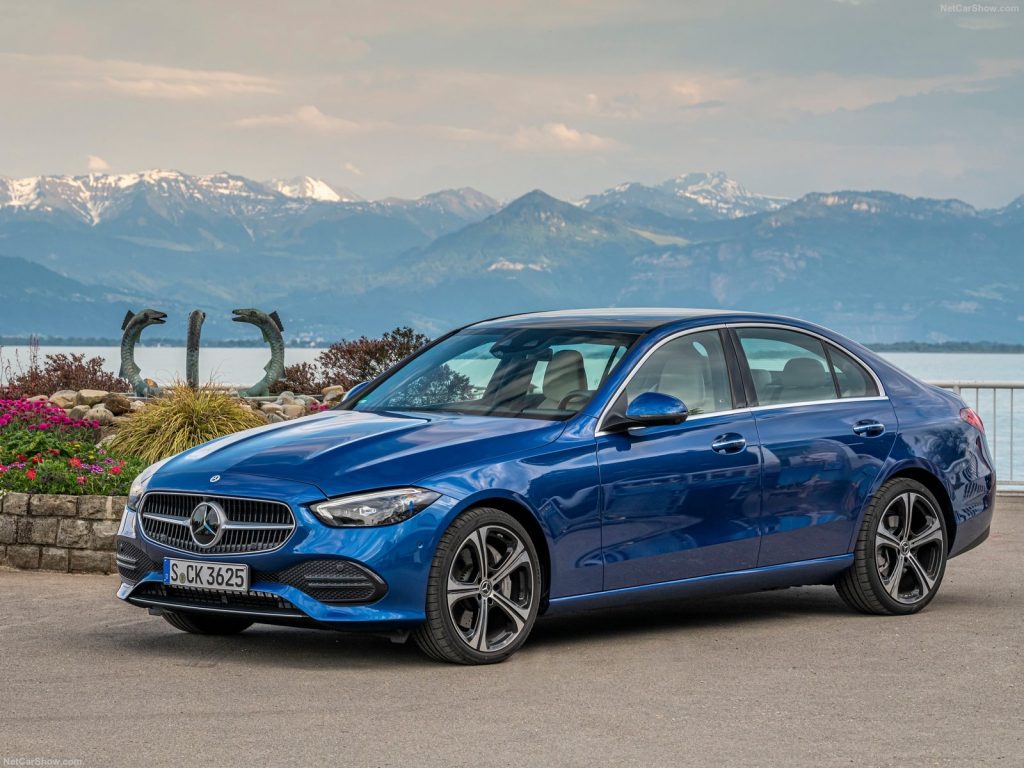 The whole driving feel has also been adapted to become more electric. A new energy recovery function will generate energy for the battery during deceleration of while going downhill.
There are also two driving modes that the driver can take advantage of. The first is 'Battery Hold'. This mode gives priority to maintaining the charge state of the battery, saving its stored capacity for a more efficient time of use. The other mode is 'Electric' which is the vehicles pure electric mode. It allows driving up to 140km/h, adjustable energy recovery rate in overrun mode, adaptation of Active Distance Assist DISTRONIC for electric driving and activation of the combustion engine using a pressure point of the accelerator pedal.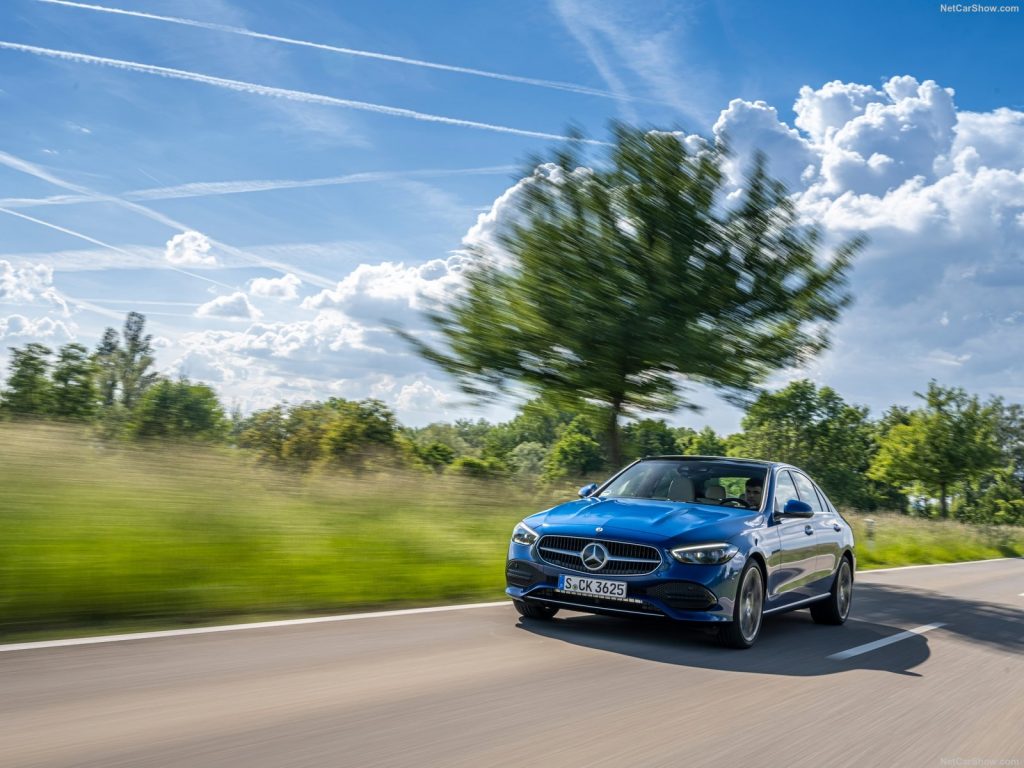 Design wise, the new C-Class has a much sportier and luxurious appearance thanks to the combination of short front overhang, long wheelbase and rear overhang. However, both variants come with differing features and slightly different looks.
The C200 Avantgarde is equipped with 18-inch 5-spoke light alloy wheels and a front radiator grille with chrome surrounds and a three-pointed star at the centre. Meanwhile, The C300 AMG has 19-inch multi-spoke light alloy wheels and a diamond grille with the star design in chrome.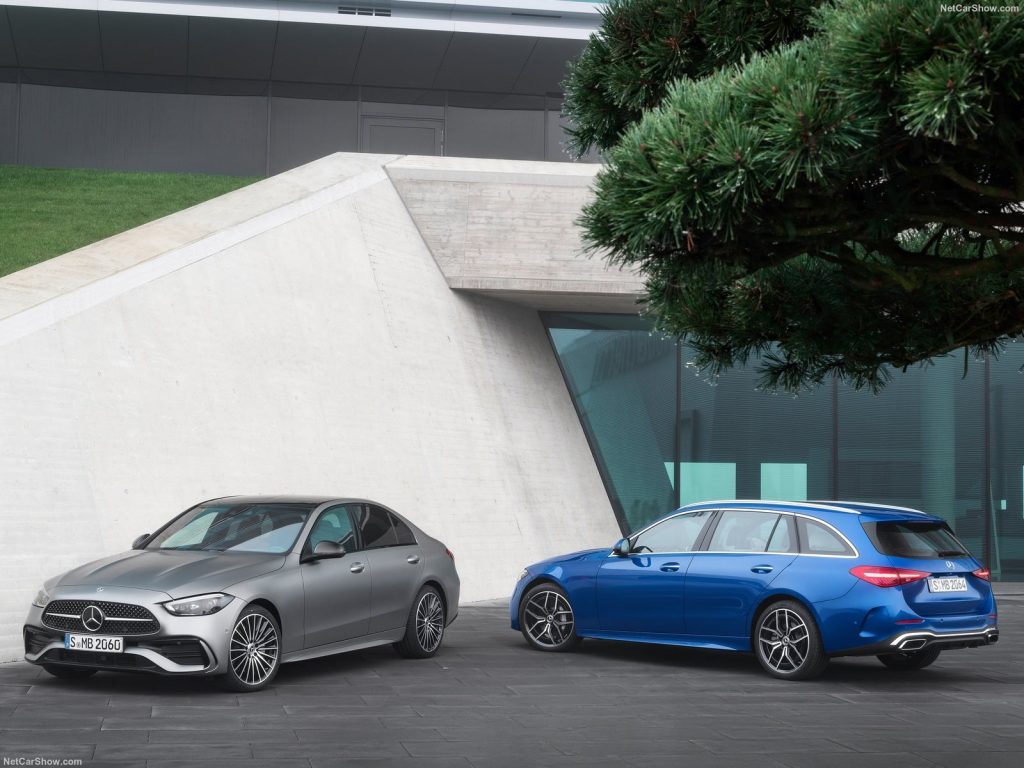 In terms of interior, the difference in features in clearly in the C300's favor. Both variants share a 12.3-inch free-standing driver display, an 11.9-inch infotainment display, Apple CarPlay and Android Auto connectivity and the next generation MBUX NTG 7 system to name a few. Additionally, the screens can be swapped between three display styles (Discreet, Sporty and Classic) and three modes (Navigation, Assistance and Service).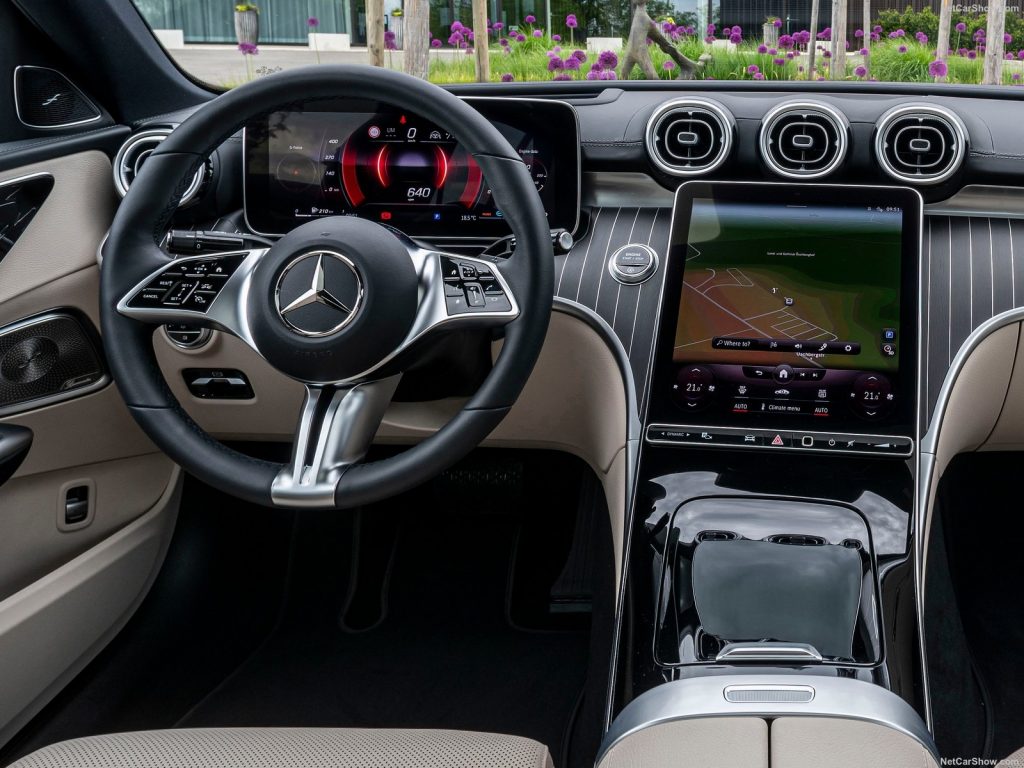 For the C300 AMG in particular, it includes exclusive features like sports seats, a panoramic sliding sunroof, 360 degrees camera and a MBUX augmented reality for navigation feature.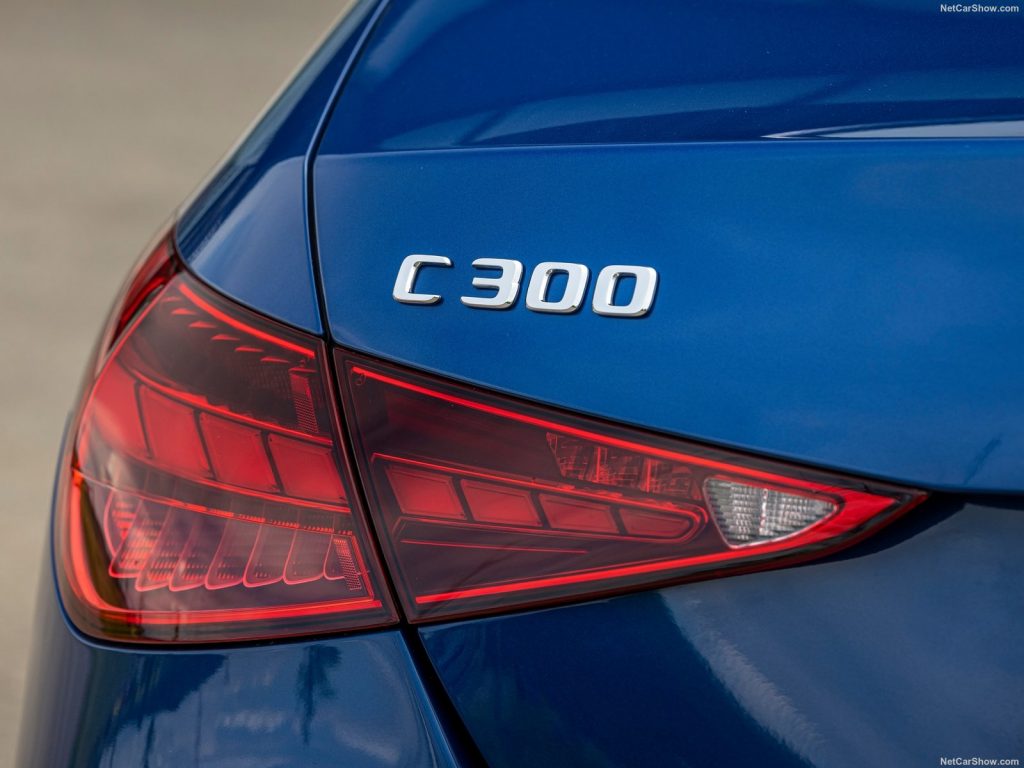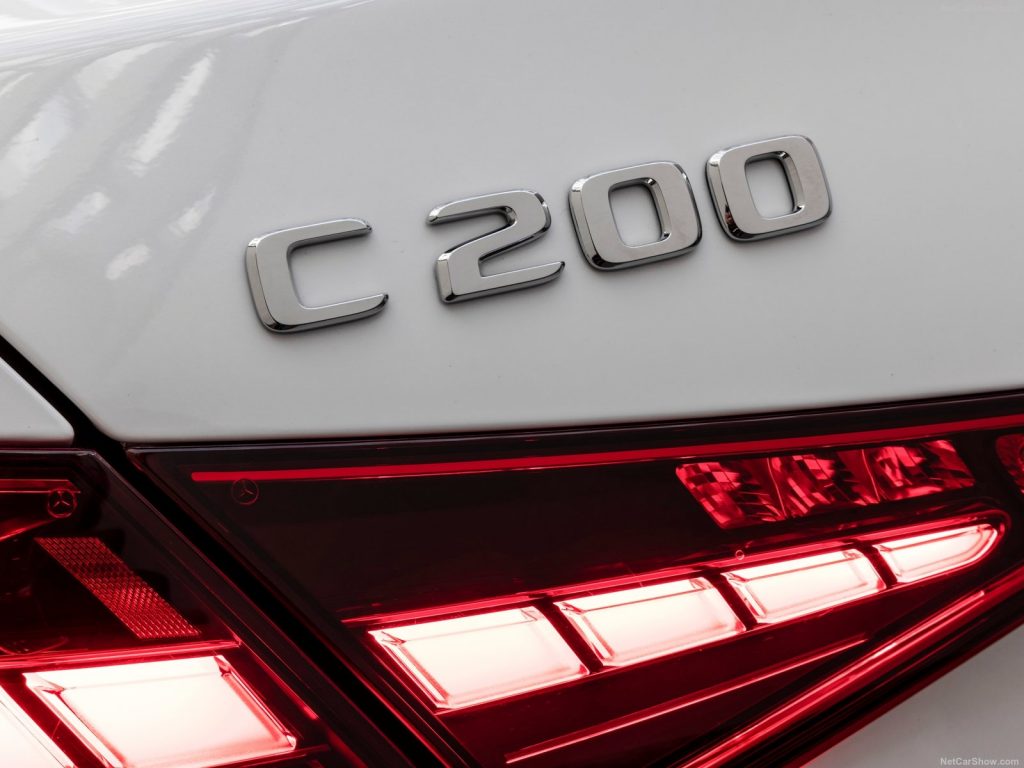 The new C-Class models are both priced at RM288,334 for the C200, and RM330,681 for the C300. As for now, the all-new C-Class is exported but supposedly in the near future it will start being locally assembled. The C-Class also comes with Mercedes-Benz Financial tailored packages for customers looking to make monthly installments.