Automotive
News
GoCar Subs Streamlines Its Car Subscription Price Structure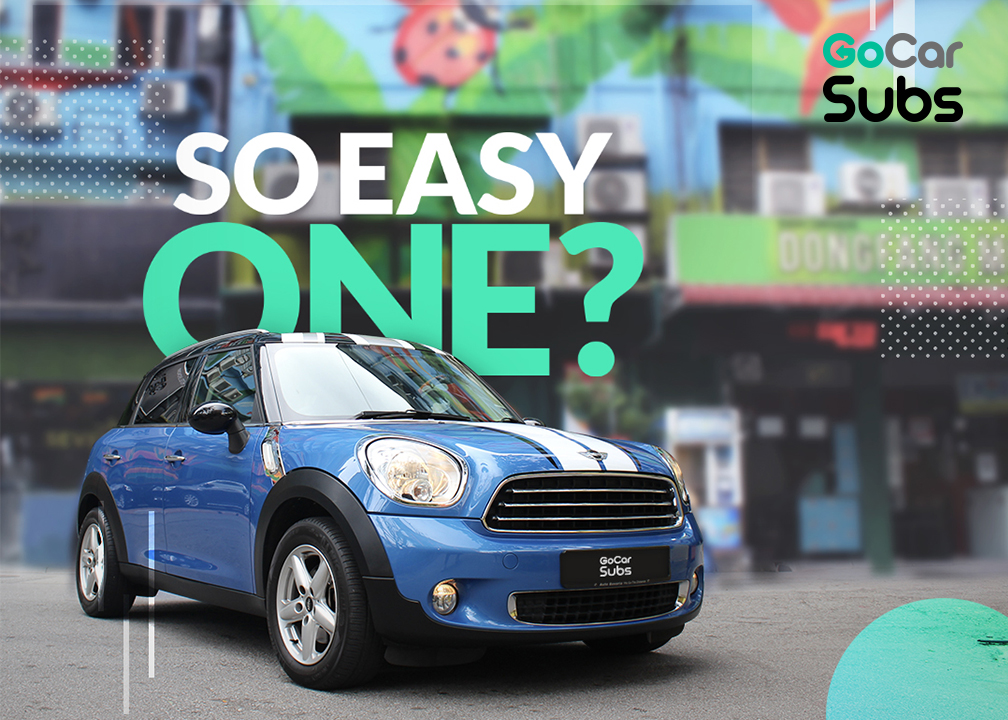 A 'Swap' option has also been introduced by GoCar Subs, as well as a new Shopee store. 
GoCar has recently announced its intentions to streamline its pricing structure for its GoCar Subs car subscription service. This is supposedly to allow a simpler selection process, thus making the subscription service more user friendly.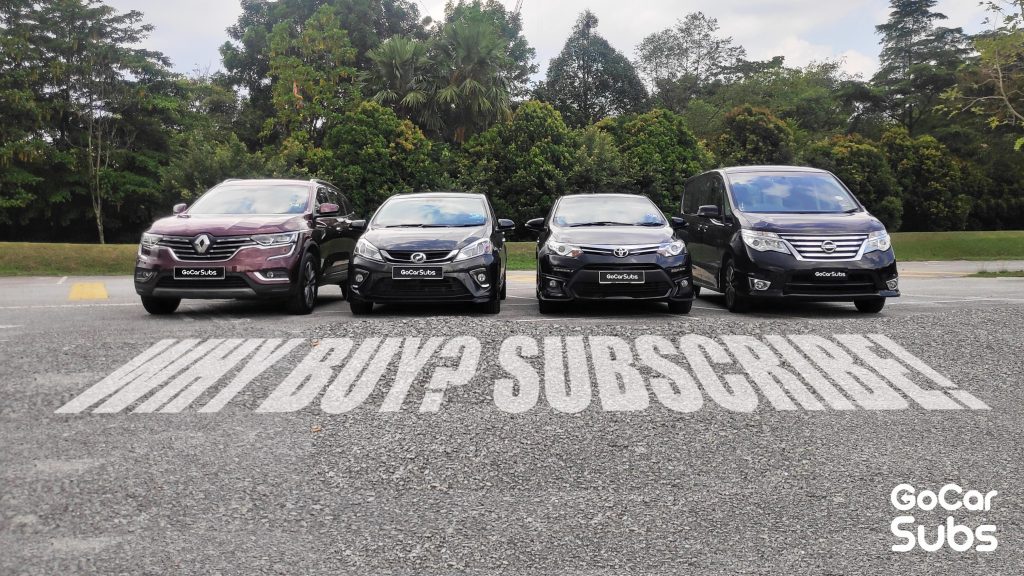 Unlike previously where every car on the service had a specific subscription rate attached, now the GoCar Subs fleet is separated into just five main price brackets, with a standard fixed rate applied to all the cars that are within said bracket. The five categories available are: Cheap, Base, Plus, Expat and Luxe. 

The 'Cheap' category consists of cars ranging from a Perodua Myvi or a Proton Saga, and have a monthly subscription cost of RM 1,499. On the other end of the spectrum meanwhile, at the Luxe category which costs RM 3,199 for a monthly subscription, the selection of cars range from a Mini Countryman to a Mercedes Benz CLA200.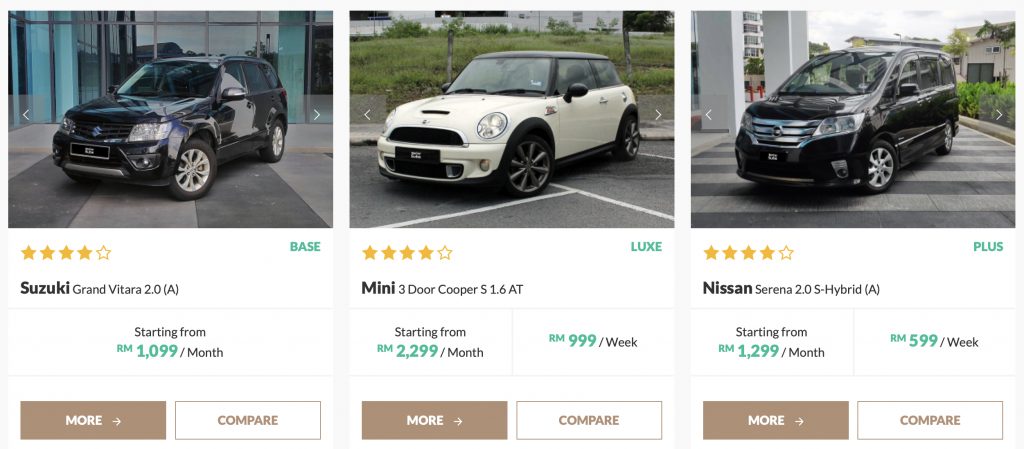 As with all GoCar Subs car subscriptions, comprehensive insurance, road tax and regular maintenance is covered within the lease. Petrol however is not included within the package, and there is a monthly milage cap with an additional fee for excess milage. 
A subsequent benefit that arose with this newly introduced bracket pricing scheme is that has allowed GoCar Subs to introduce GoCar Swap. Available exclusively to customers with a 12 month and above subscription, this new service allows customers the freedom to swap their subscription plan to another vehicle within the GoCar Subs fleet to suit their needs at that time.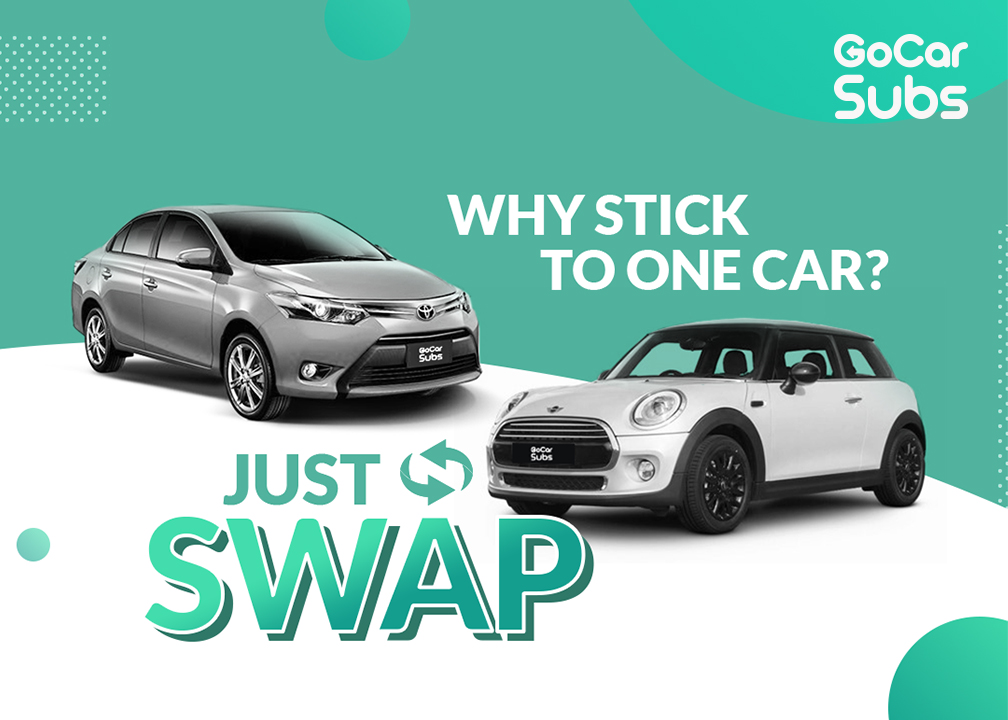 The way this new GoCar Swap service works is that customers who are eligible are able to select an alternative vehicle to swap their subscription plans to after the first three months of their existing plan has elapsed. The monthly lease will then be adjusted to the rate of the current vehicle. 
Customers who participate in this service are allocated two swaps a year, meaning that customers can enjoy up to three different cars through this program. There is however a one-time swapping fee of RM 250. Though it is waived for the first year of subscription. 
In addition to these changes with the pricing policy and announcement of its GoCar Swap program, Go Car Subs has also recently opened a new official store on Shopee Malaysia. As such, in conjunction with this new opening, GoCar Subs is currently offering a Shopee-exclusive promotion for the subscription of Nissan Almeras, with a weekly subscription plan for only RM 299 (down from RM 499 originally) and a monthly leasing deal costing RM 599 (down from RM 1,699 originally).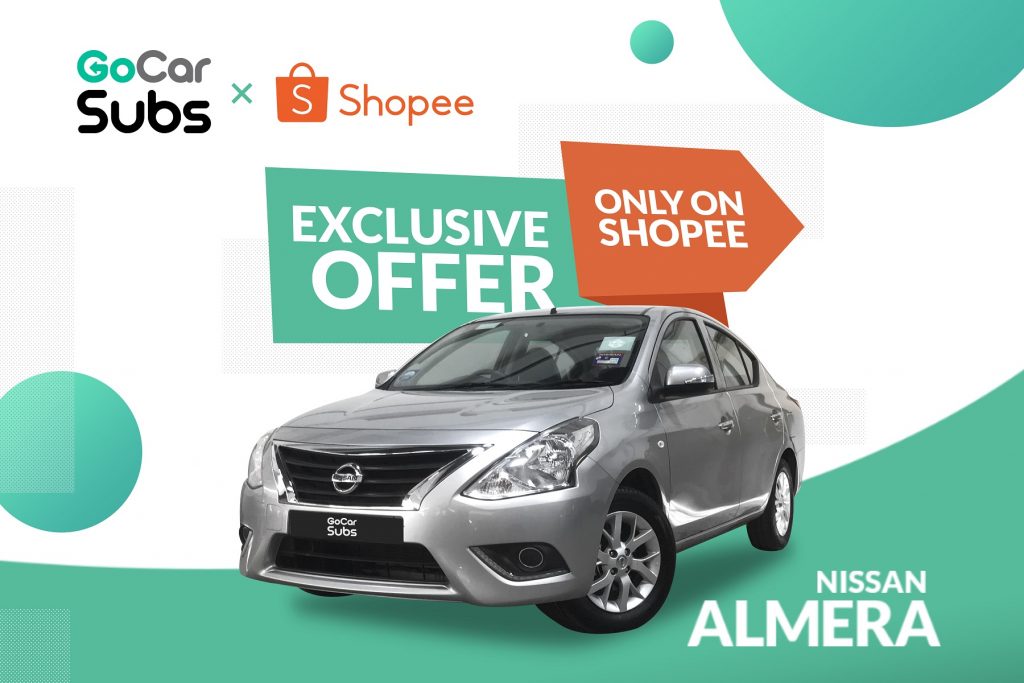 Speaking of deals on offer, GoCar Subs is also currently offering through its NEW2SUBS promotion.
From now till the 31st of December, customers who sign up for a 12-month or above subscription plan will be entitled a free subscription for the first month and 50% reduction for the second and third month subscription fee. Furthermore, a free mileage upgrade to 2,500 km monthly from 1,650 km and a swapping fee waiver for the first year if they decide to swap models or vehicles is also included with this new promotion.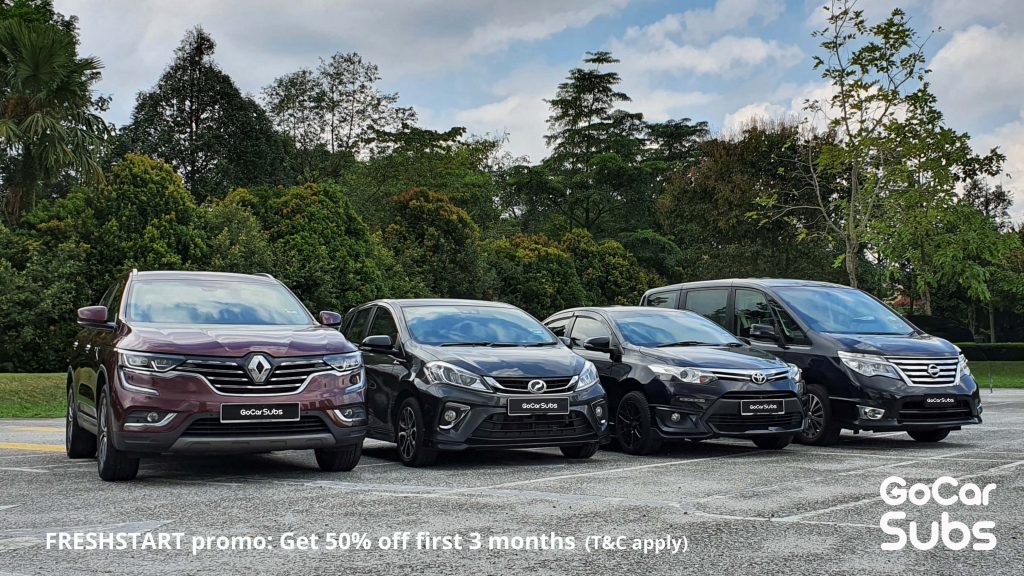 PRESS RELEASE: GoCar, Malaysia's leading on-demand car-sharing platform, today announced a new streamlined 'One Price' structure for its GoCar Subs offerings, a new official store on Shopee Malaysia and 'Swap' benefits for 12-month and above subscriptions plans. Customers can also take advantage of limited-time offers to save more. 
The new 'One Price' structure aims to simplify the selection process for customers by grouping the wide range of vehicles in GoCar Subs' fleet into just five main categories – Cheap, Base, Plus, Expat and Luxe – from national-made brands like Perodua and Proton to luxury brands like Mini, Mercedes-Benz and more.
Each category offers one standard rate across all the models represented with multiple plan options for customers to choose from. Available plans include weekly, monthly, 12-month, 24-month and 36-month options. Previously, rates were separately priced for each individual model. 
"Given the wide range of models in our fleet, we wanted to make it easier for customers to search, compare and decide on the best options for them. We hope that reorganising our fleet into five categories with a more streamlined pricing structure will help make the selection process simpler and enhance the customer experience," said Jocelyn Ong, Head of Communications for GoCar Subs.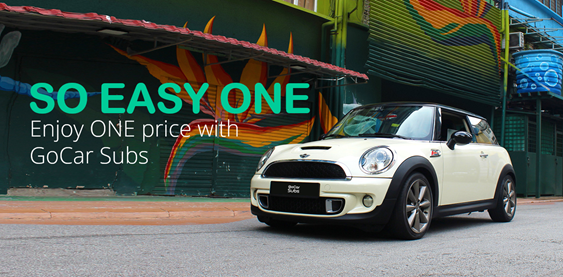 Expanding reach to serve more customers via Shopee
GoCar is also collaborating with Shopee Malaysia and has set up an official store as part of the Shopee Mall, featuring all the offerings from GoCar Subs.
In conjunction with this collaboration, GoCar Subs is offering an exclusive deal on the Nissan Almera that is available only via Shopee – a weekly subscription at the special rate of RM299 (normal price: RM499) and a monthly plan at RM599 (normal price: RM1,699). Limited units available.
Those who are interested can visit the GoCar Store on Shopee here.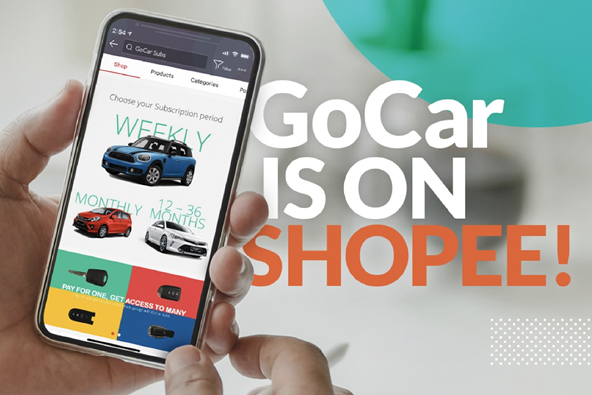 Swap for freedom to access any vehicle within the garage
GoCar Subs is also proud to announce 'Swap' – a new benefit that gives customers who sign-up for a 12-month subscription and above access to the whole fleet of vehicles in the GoCar Subs garage. 
How 'Swap' works:
Subscribe to your preferred car for 12 months, 24 months or 36 months
Select an alternative vehicle when you are ready to swap (after a minimum of 3 months)
Make a one-time swapping fee of RM250 (waived for the first year of subscription)
Your monthly subscription fee is then automatically adjusted when you swap, which can be up or down depending on the vehicle you selected
Each customer is allowed two swaps per year – so customers have access to up to three different models per year. This is designed to totally revolutionise the way people access and use their GoCar Subs vehicles in the future, delivering total flexibility and freedom for a different car depending on the customer's needs for that period.
"We understand that customers are craving for flexibility. With Swap, we believe we are meeting the needs of consumers who are looking for a whole new mobility solution, especially given the current uncertainties in the market. Now, customers can adjust their monthly commitments by upgrading or downgrading for a vehicle that meets their needs," added Ong.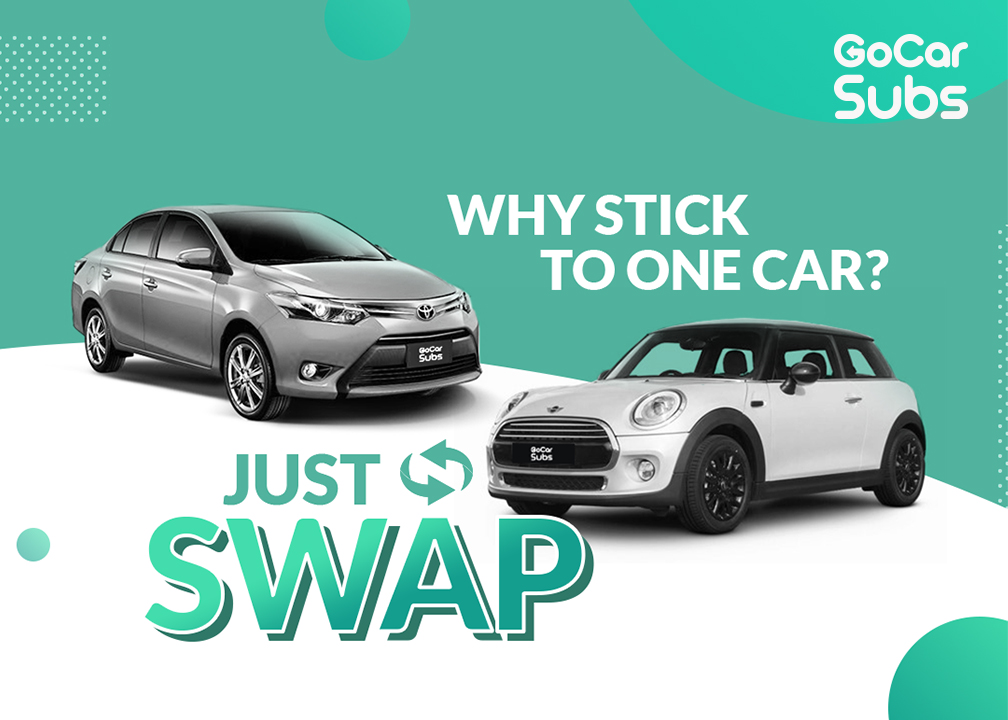 More savings with a limited-time offer
From now until 31 December, customers can also take advantage of the NEW2SUBS offering to enjoy further savings. 
Through this exclusive deal, customers who sign up for a 12-month or above subscription plan get the first month free and 50 percent off the second and third-month subscription fee.
Additionally, customers also get a free mileage upgrade to 2,500km monthly from 1,650km and a swapping fee waiver for the first year if they decide to swap models or vehicles.
All bookings for regular rates and promotional rates are limited and on a first come, first served basis.
All fees are inclusive of comprehensive insurance, road tax, regular servicing and maintenance and independently rated car inspection. As a subscription programme, GoCar Subs customers also need not worry about hefty down payments, loan interest rates, being locked-in to long-term loan tenures and vehicle depreciation costs.
GoCar Subs is open to all Malaysian citizens and residents (valid international driving permits are accepted). To subscribe, applicants only need to submit a copy of their driving license, identity card or passport, three-month payslip, EPF statement and three-month bank statement. 
Sign up now at www.gocarsubs.com or via the GoCar Store at Shopee Malaysia.