Published on September 16th, 2022 | by Aaron Fernandez
Geometry C Might Be Rebadged By PRO-NET For Malaysia
Geometry is a Chinese EV (electric vehicle) brand and a subsidiary of the Geely Group which is part owner of Proton (Malaysian car manufacturer).
Interestingly, today this is almost a household known brand name for many Malaysians. The Geometry brand launched their Geometry A sedan a while ago and have now launched their crossover, the Geometry C.
Accordingly, could it be rebadged and sold here in Proton showrooms?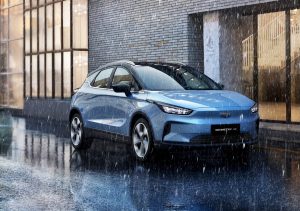 We already know the Geometry C hit the Chinese market on 7 August 2022 and is confirmed to arrive in Europe starting with Norway, as reported recently and since Geely has rebadged models here already could we see a rebadged Geometry C sold under Pro-Net (Proton's EV subdivision).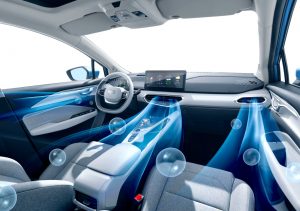 Additionally, Carscoops.com has also reported that the Geometry C is essentially a slightly modified and rebadged Geely Emgrand GS with a new front and rear design that matches the look of the Geometry A along with a new C-pillar that gives the car a "floating-roof" design and the new craze in China, pop out door handles.
The Geometry C is 4,432mm long, 1,833mm wide and 1,560mm in height and has a 2,700mm wheelbase. It also comes in two battery pack options, one with a range of 400km and the other with a range of 550km with a claimed maximum power output of 201hp.
So the Geometry C is essentially a rebadged car as it is, so why not rebadge it again and sell it here in Malaysia under Pro-Net? It would be an added bonus if Proton could sell it at an affordable price so middle-class families can finally afford an EV too.
On top of that, the prices for the five variants of the Geometry C in China after subsidies ranges from 129,800 yuan (USD18,634) to 182,800 yuan (USD26,243) so if Proton and Geely can strike a deal to assemble this car locally and with it enjoying EV tax incentives, I think we may just have a new top seller on our roads in no time.
What do you think? Will Pro-Net be able to offer this car here for a decent price or will it never see life in Malaysia as a rebadged Pro-Net car or perhaps it may just be able to be rebadged as a Pro-Net but maybe it will cost too much? Only time will tell.