Automotive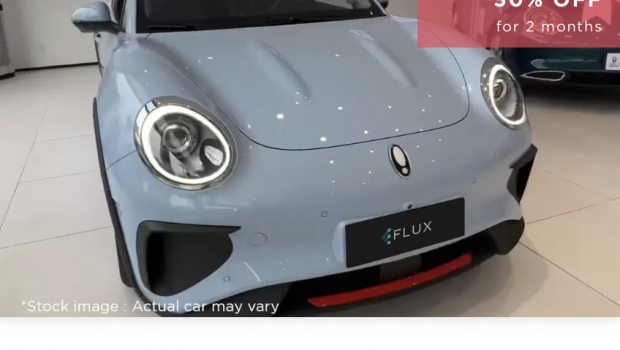 Published on July 5th, 2022 | by Joshua Chin
0
Ora Good Cat Already Available For Subscription Via Flux
Flux beats even Great Wall Motors themselves in offering the Good Cat EV to Malaysians. 
After months of teasing and speculations, Great Wall Motors have finally announced their official arrival into the Malaysian market. And at the same time too, the Chinese automaker has confirmed the official imminent local debut of its all-electric Good Cat hatchback. 
A car that has been frequently spotted on our shores since late last year, this announcement isn't all that surprising. Given that the company has only just officially landed in Malaysia, it should already be expected that the premiere batch of its first products will only be entering the market come the fourth quarter of this year.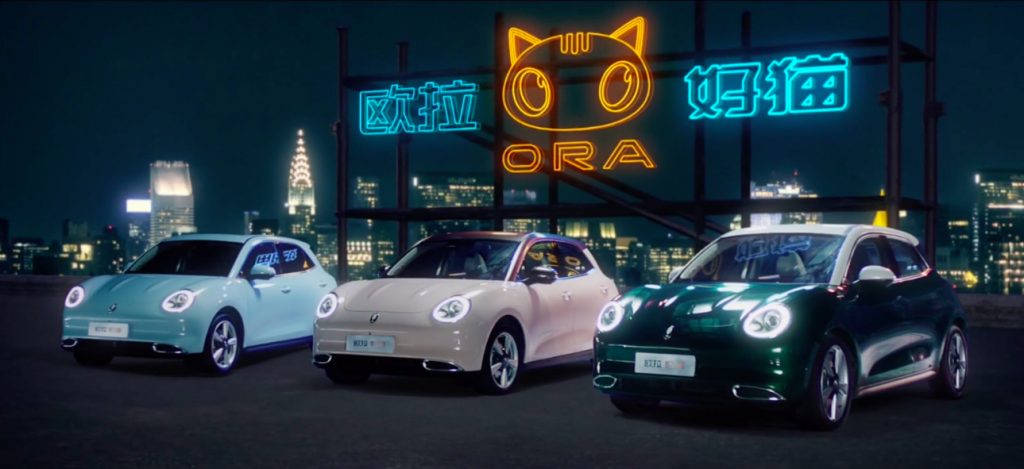 What is however surprising is that while you aren't able to get one of these Good Cats officially for another 6 months, local car subscription service Flux however already has one listed up for subscription on their site. What more too is that while even Great Wall themselves have yet to announce the locally list price of this soon-to-arrive EV hatchback, subscribing to one via Flux will cost from only RM 1750 per month.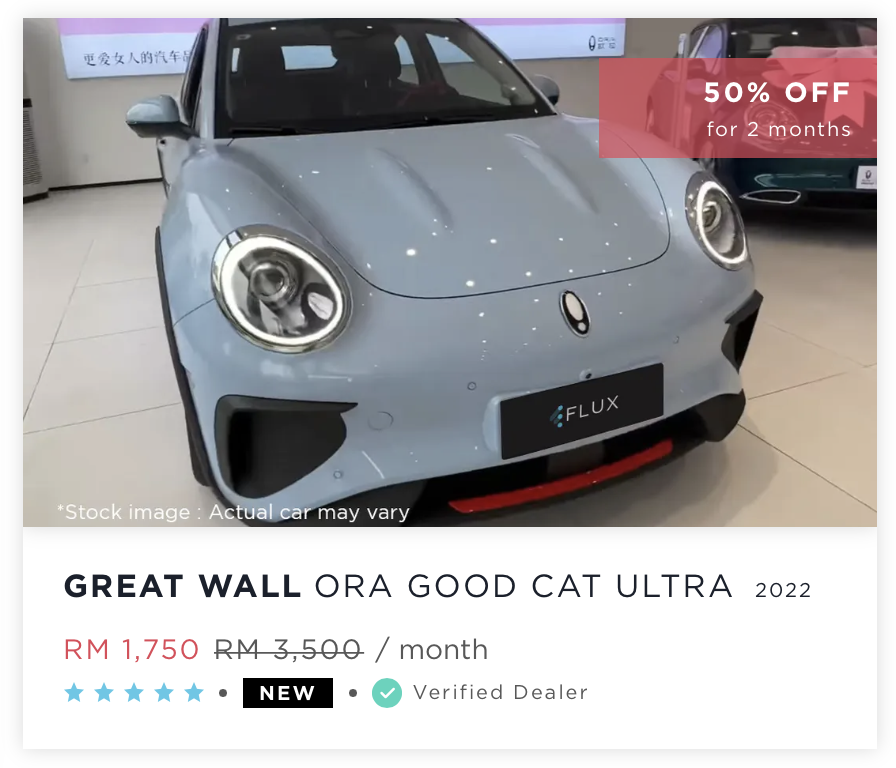 Now there is of course a catch to both these statements made above, with the big one being that it looks as if the Ora Good Cat may not be that ready for subscription just yet. While there is no explicit statement stating that the car is not set for subscription, with the site itself not listing that it is a pre-book deal and even saying that the car has been inspected by a verified dealer since May, the subtle signs on the site saying that the images being used are stock images does suggest that this EV might not be that immediately available as Flux might lead one to believe.

That RM1,750 monthly subscription fee is also a bit of a misnomer, as this takes into account a 50% off discount offered by Flux for the first two months of subscription. The actual monthly fee for the Ora is in fact RM 3,500 for a 36-month plan, which rises to RM 4,620 for a 12-month deal with a monthly milage cap of 1,250 km. Month-to-month subscription has also not been made available with this particular EV, and there is also a rather glaring typo on the table of costs which makes it appear the Good Cat will cost RM 42,208 to subscribe for one year.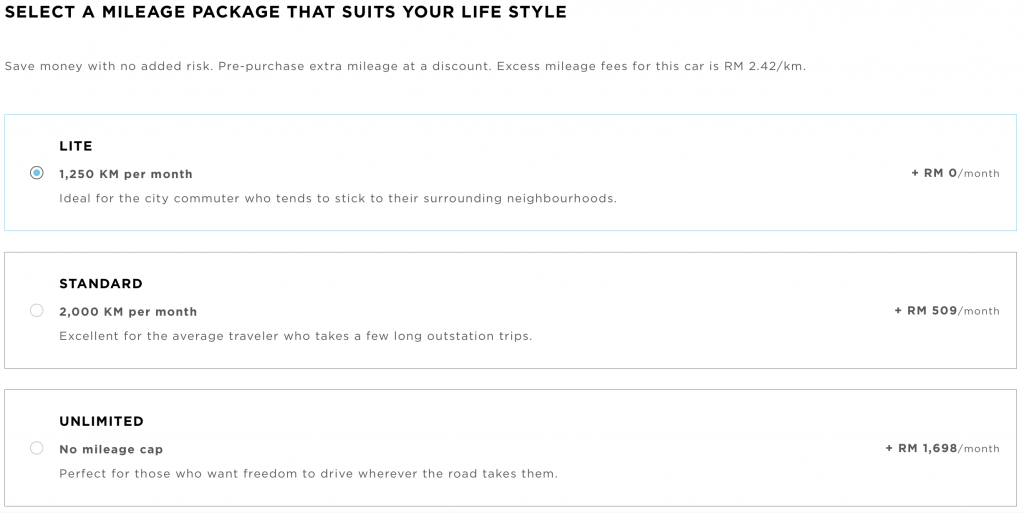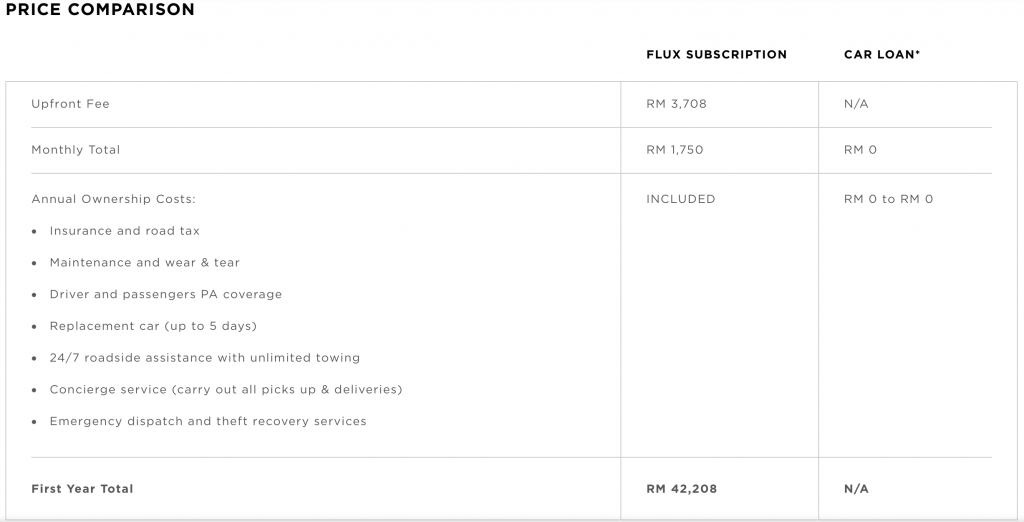 Though putting those caveats aside and taking what Flux is offering at their word, it would seem as if the Ora Good Cat offered by the subscription service is a completely brand-spanking new car. And it also appears that the variant on offer for subscription is the top-spec 'Ultra' variant, with the larger 63.1 kWh battery pack. 
This therefore sees this particular Good Cat achieve the century sprint in 7.6 seconds, and travel up to 500 km on a single charge. Going off the spec sheet from its Thai-based counterpart too, it is expected for this Ultra variant to take only about an hour to go from 0-80% charge if plugged into a 60 kW DC charger.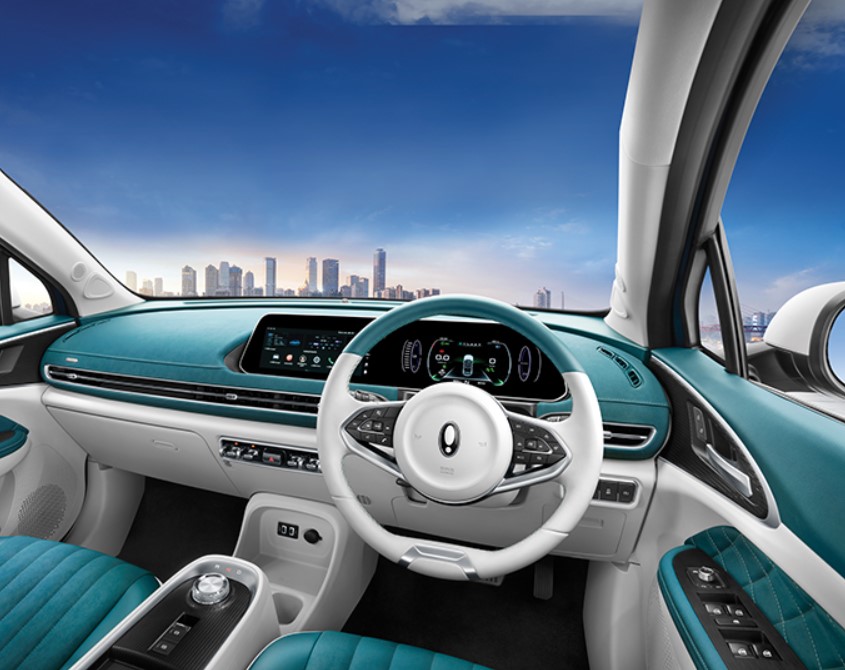 Looking at things in a general sense, subscribing to the Good Cat from Flux might be better than owning one outright. This is because not only does Flux offer a comprehensive list of services with every subscription that takes the hassle out of car ownership, but the subscription model also offers the opportunity of seeing if the EV lifestyle is actually right for you right now without having to sink a large amount of capital into this experiment. 
And if it does turn out that this Ora is available right now for subscription through Flux, it would certainly be a good opportunity to the 500 people who have already apparently placed their deposits on one to test out the car on Malaysian roads before they commit fully. Cynically however, it would probably be more surprising than not for this Good Cat to not be immediately up for subscription until Great Wall themselves officially bring them in later this year.